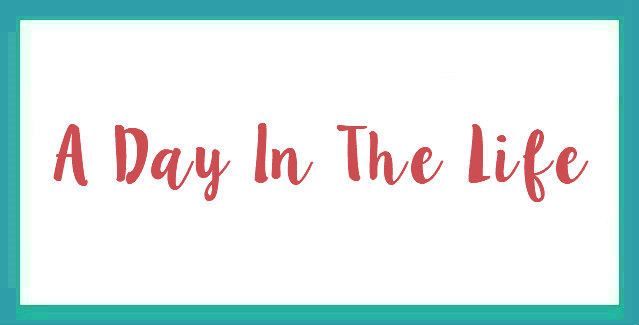 This month's topic for the Share Your 2019 Link Up is Share A Day In The Life! So, this past Monday I took photos and recorded what I did throughout the day so that I could share it here. It wasn't a very exciting day, but it was my every day mom life!
7AM: The day begins. Simon and Zachary are eating breakfast.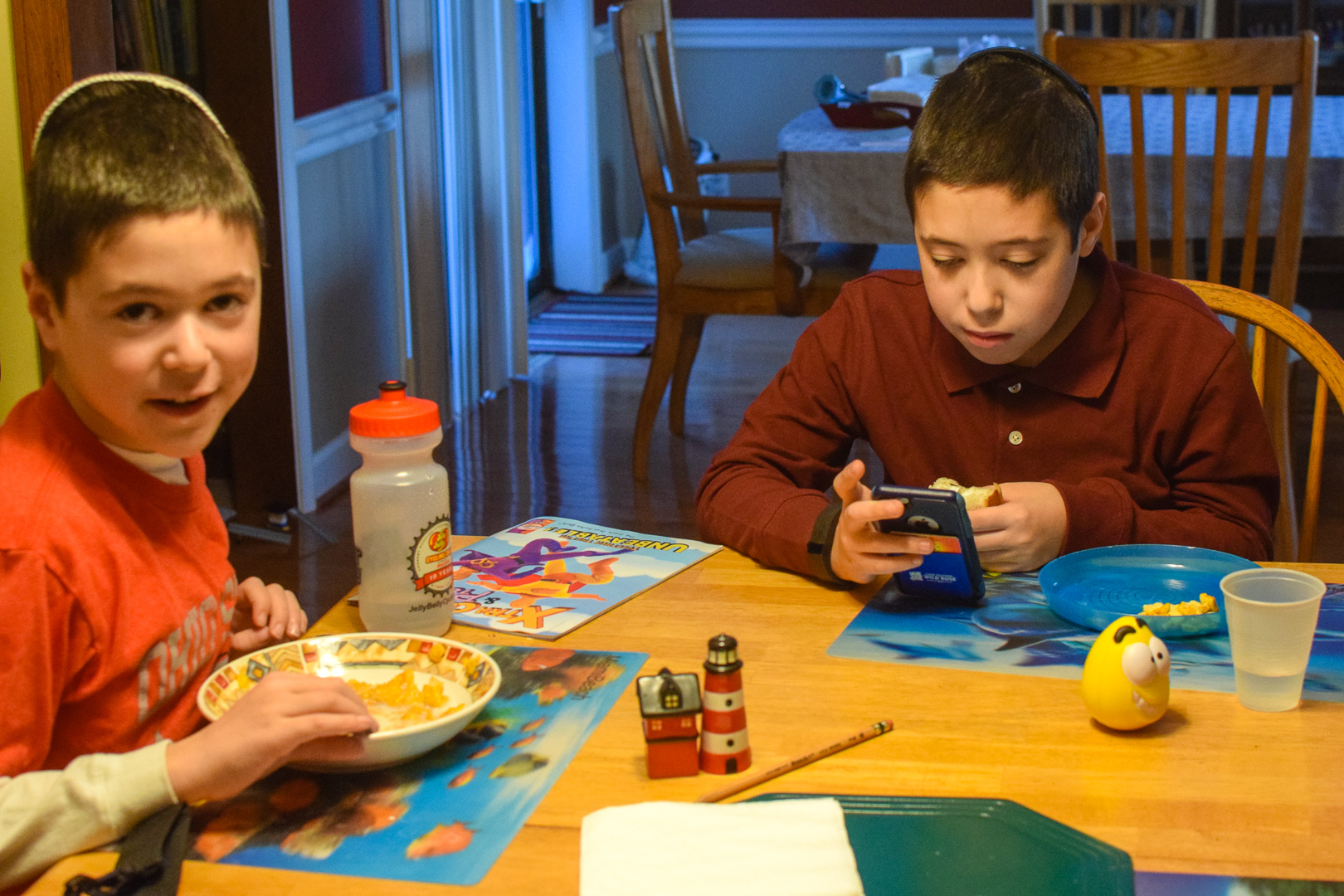 Dave is leaving for California today so Gabbie makes a big deal saying goodbye to him.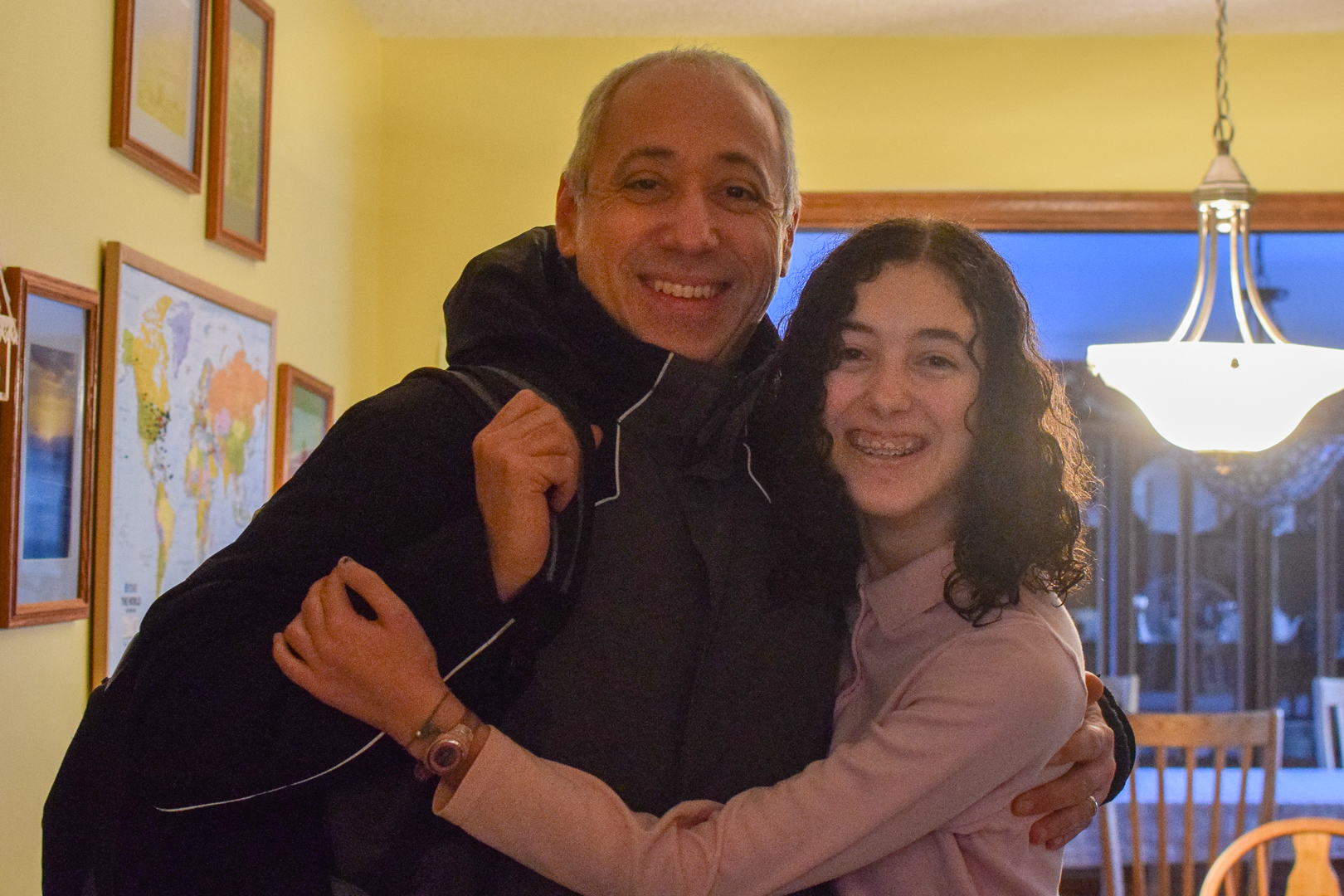 I have to take Gabbie to the orthodontist, so I get ready earlier than usual, which confuses me and I almost forget to remind the boys to get ready to be picked up for school. My breakfast today is a blueberry biscuit.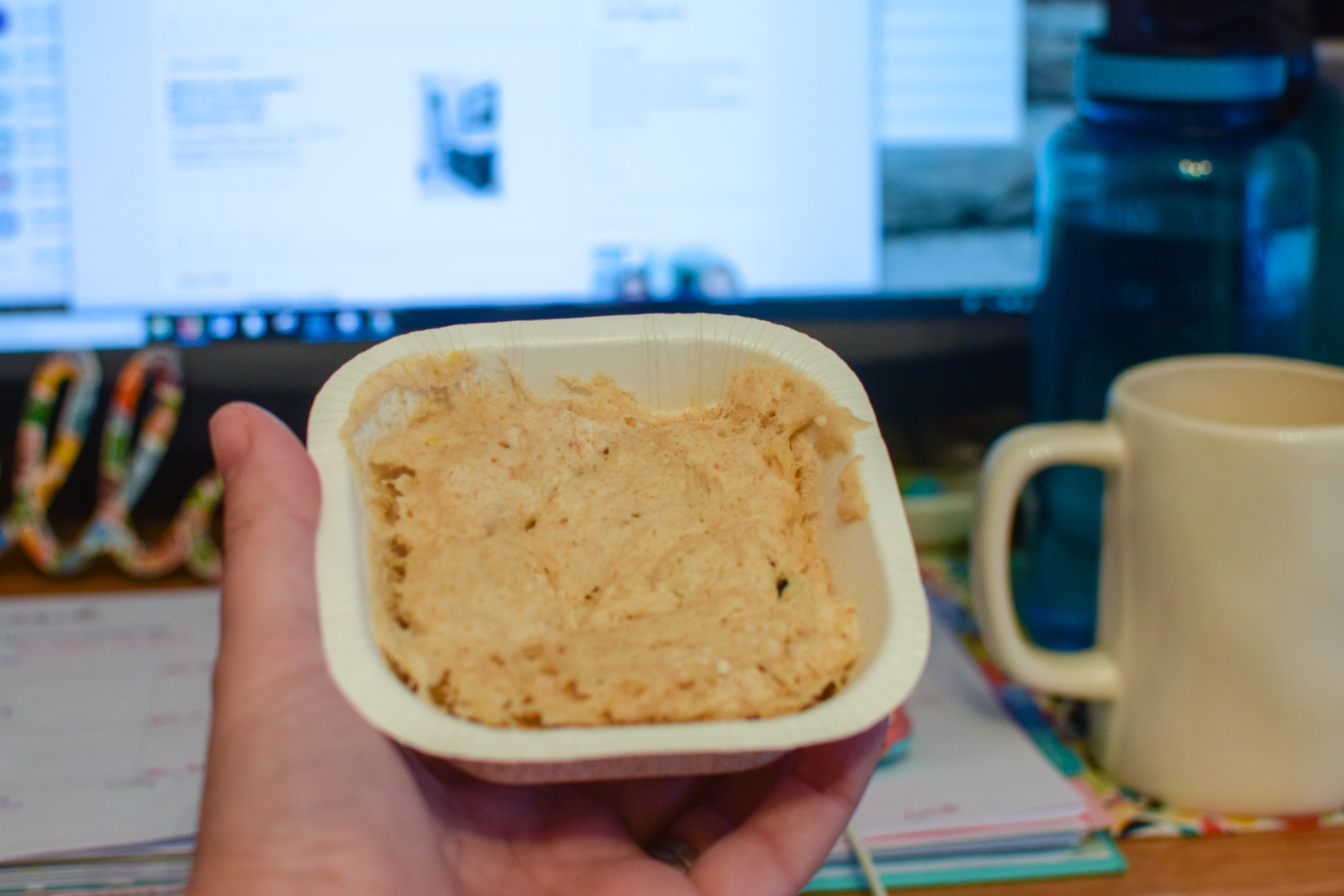 7:30 AM: The boys are ready to go.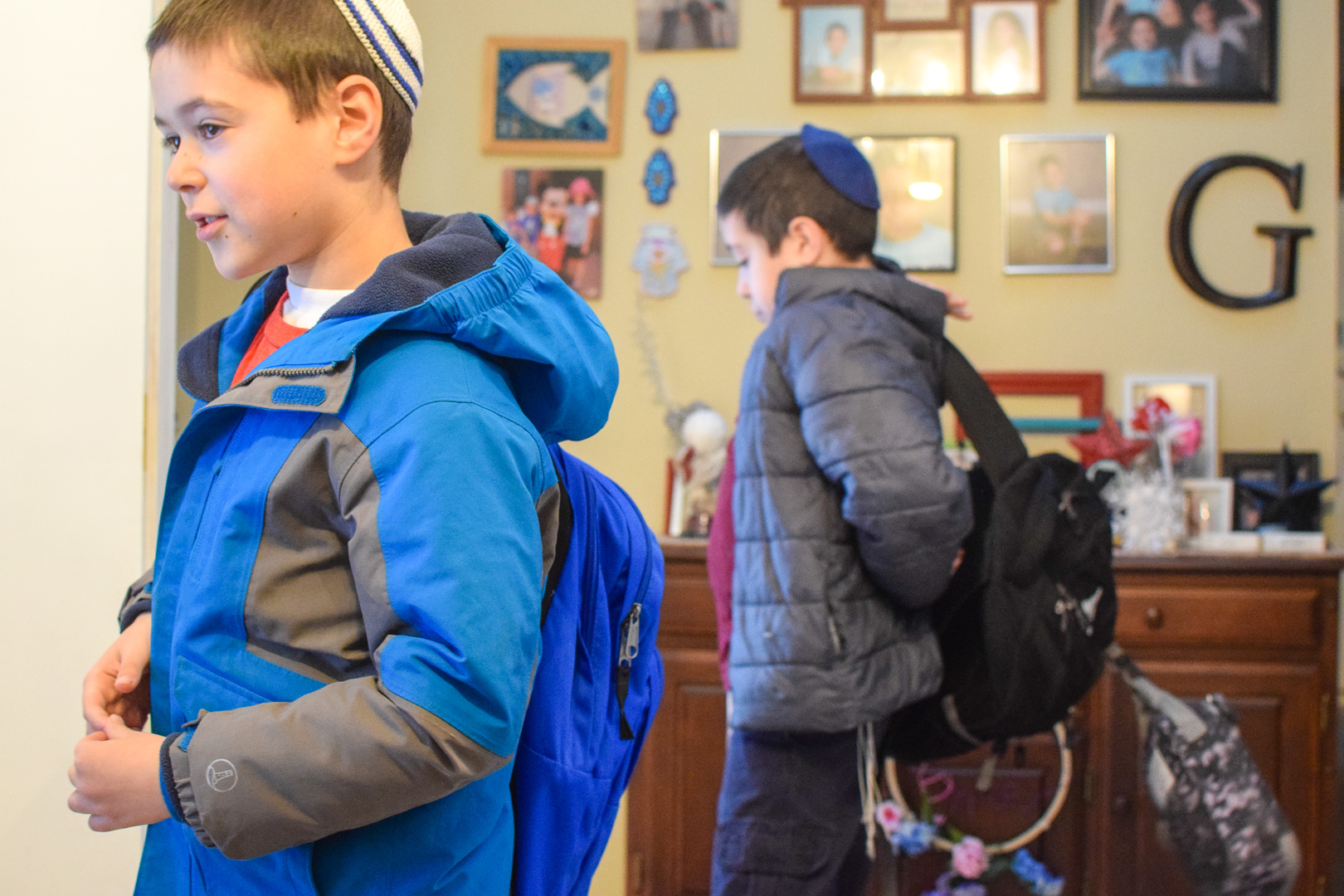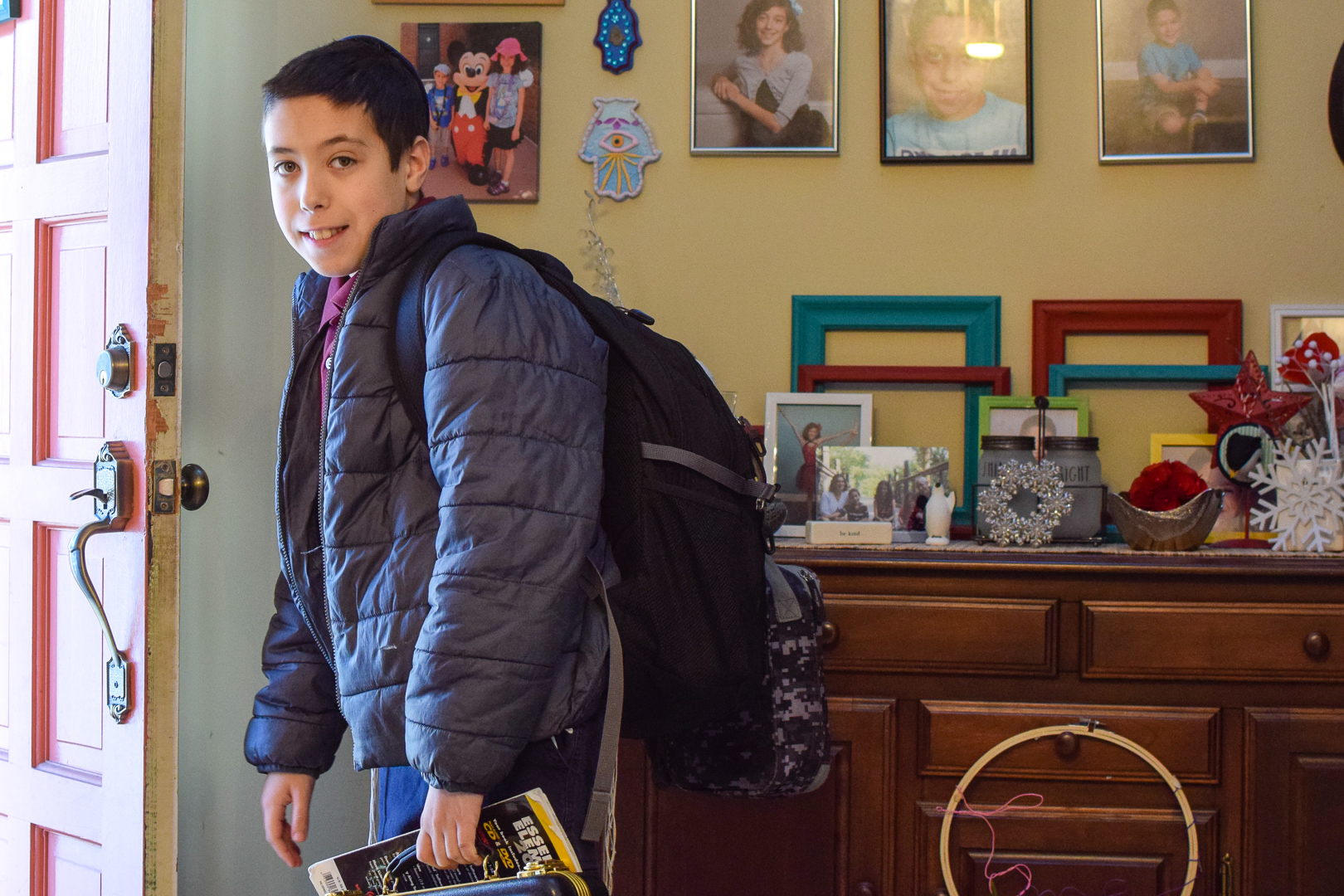 I get distracted from reading blogs and start looking on Target for a new sheet and blanket set for Simon. His sheets are wearing through and he feels too grown up for Mickey Mouse. My water bottle says it's 8:30 but it's not, I just like to drink ahead.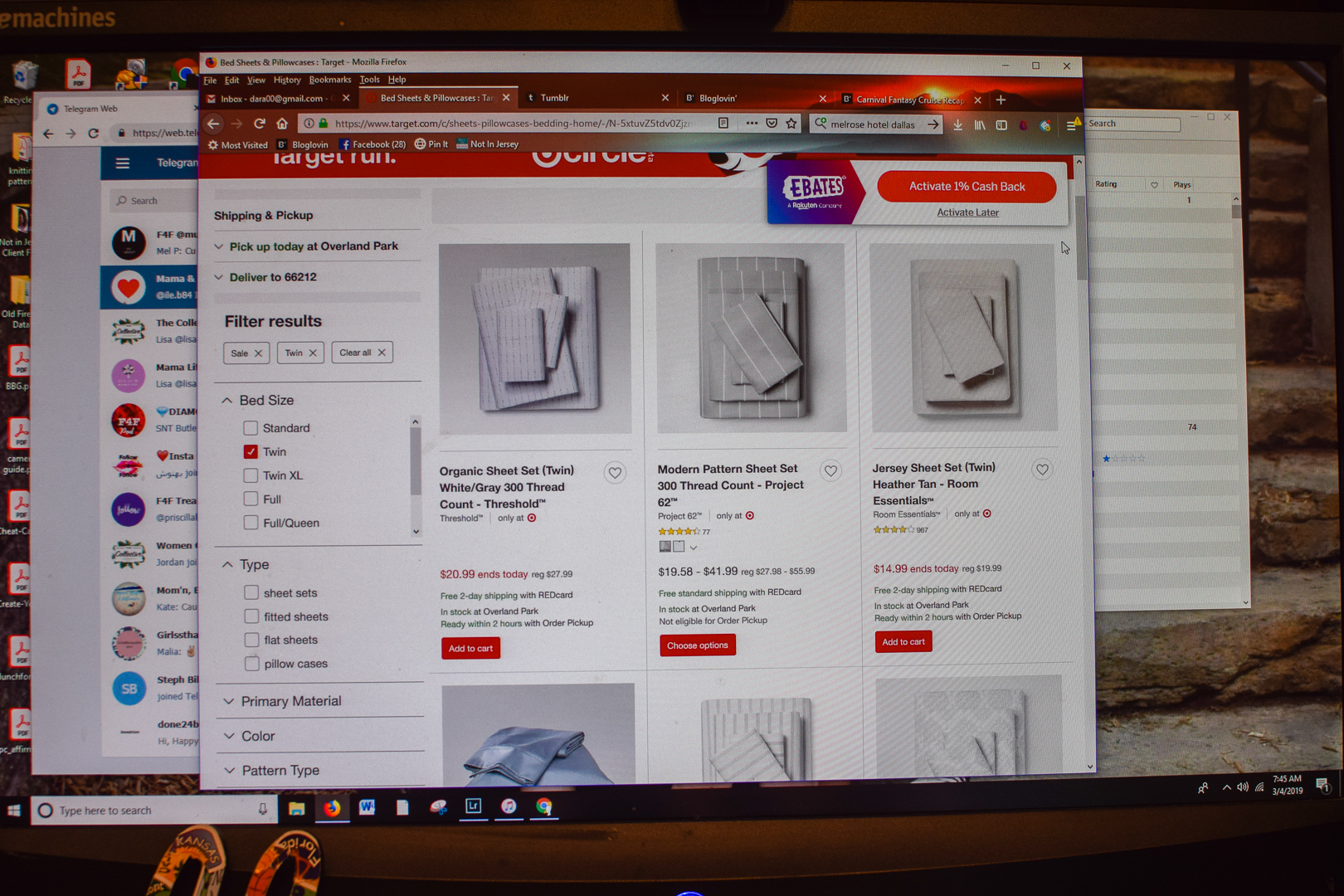 8:30 AM: Gabbie has her braces tightened and it's time to bring her to school. We are amused by this icicle covered tree.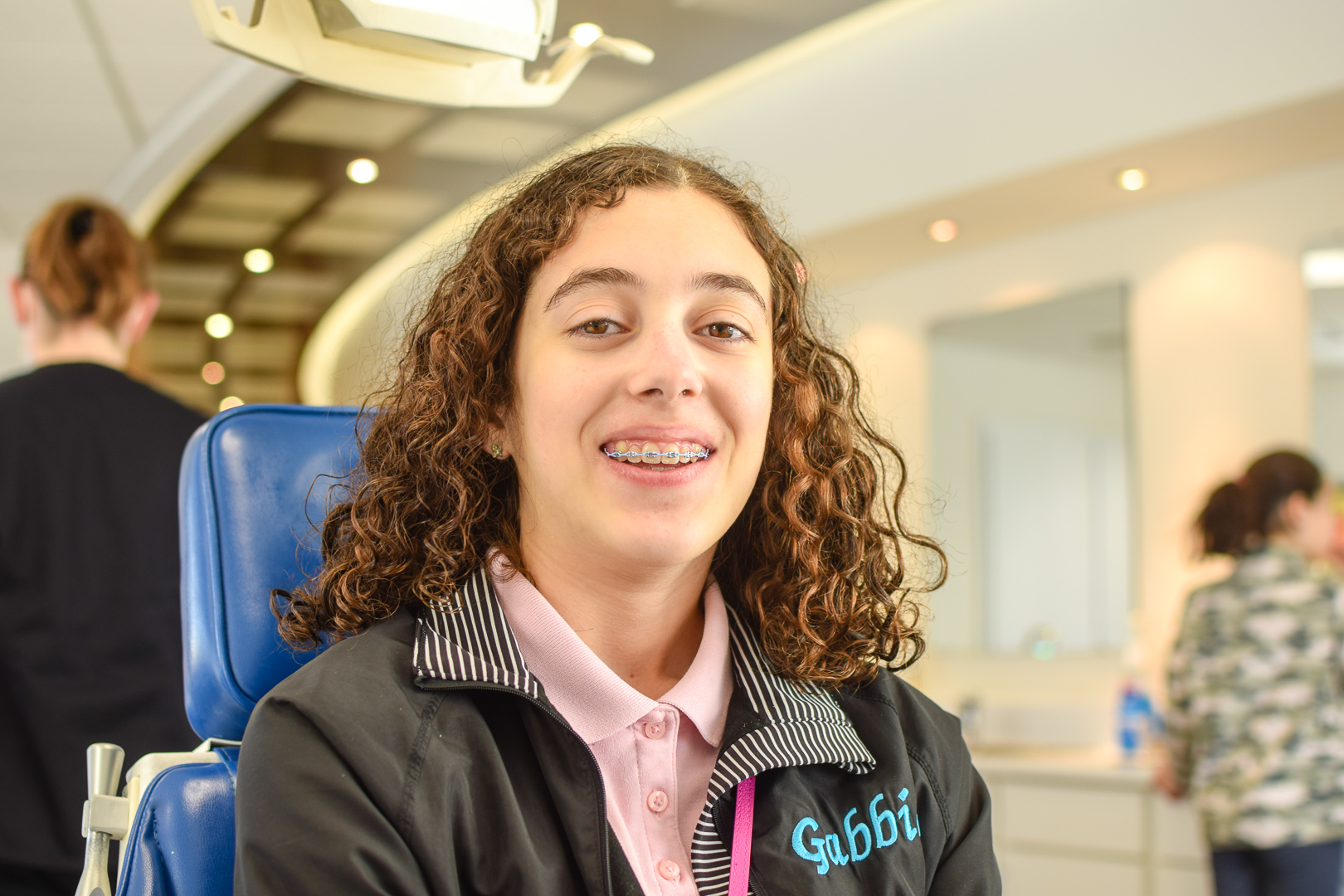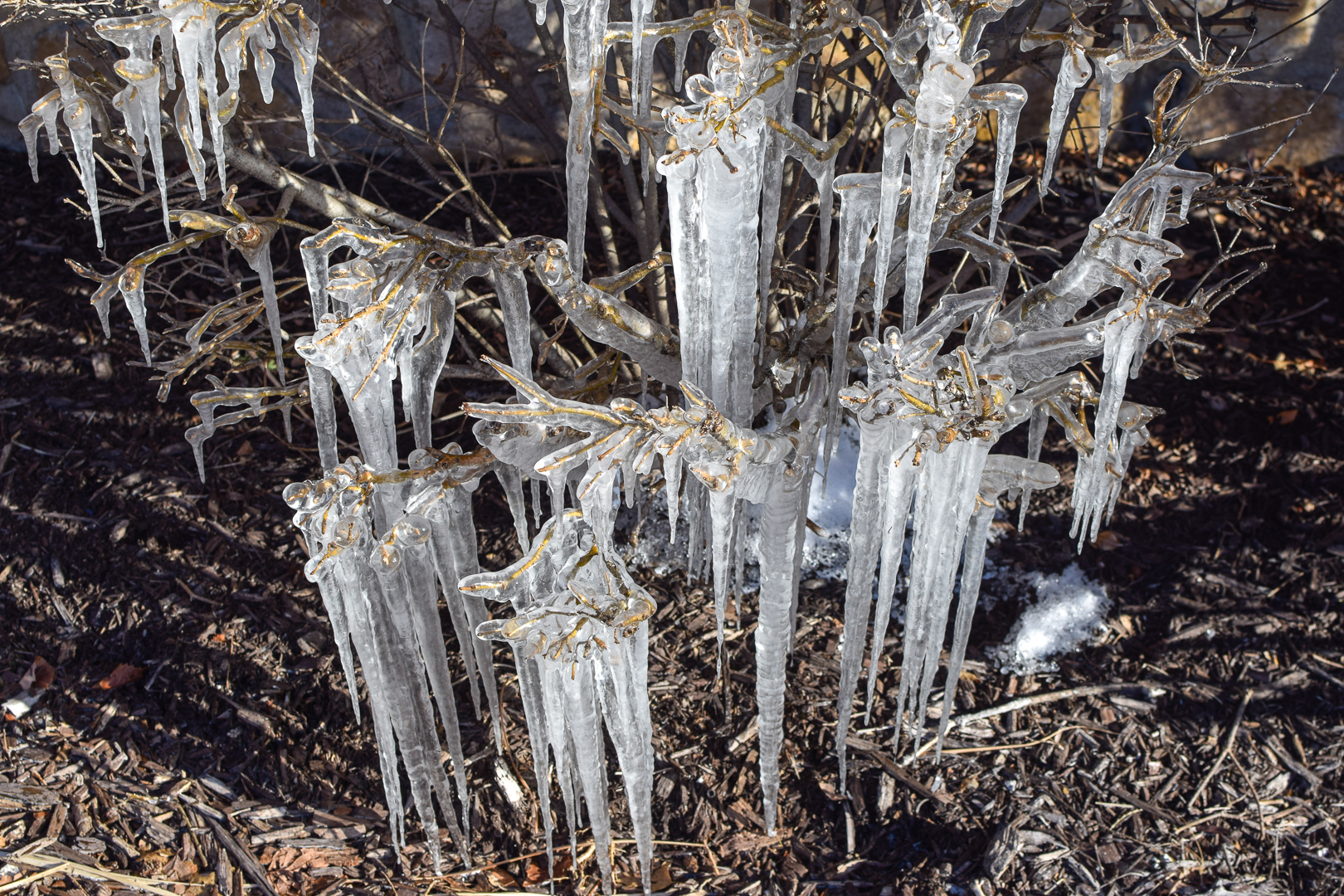 Saying goodbye to Gabbie!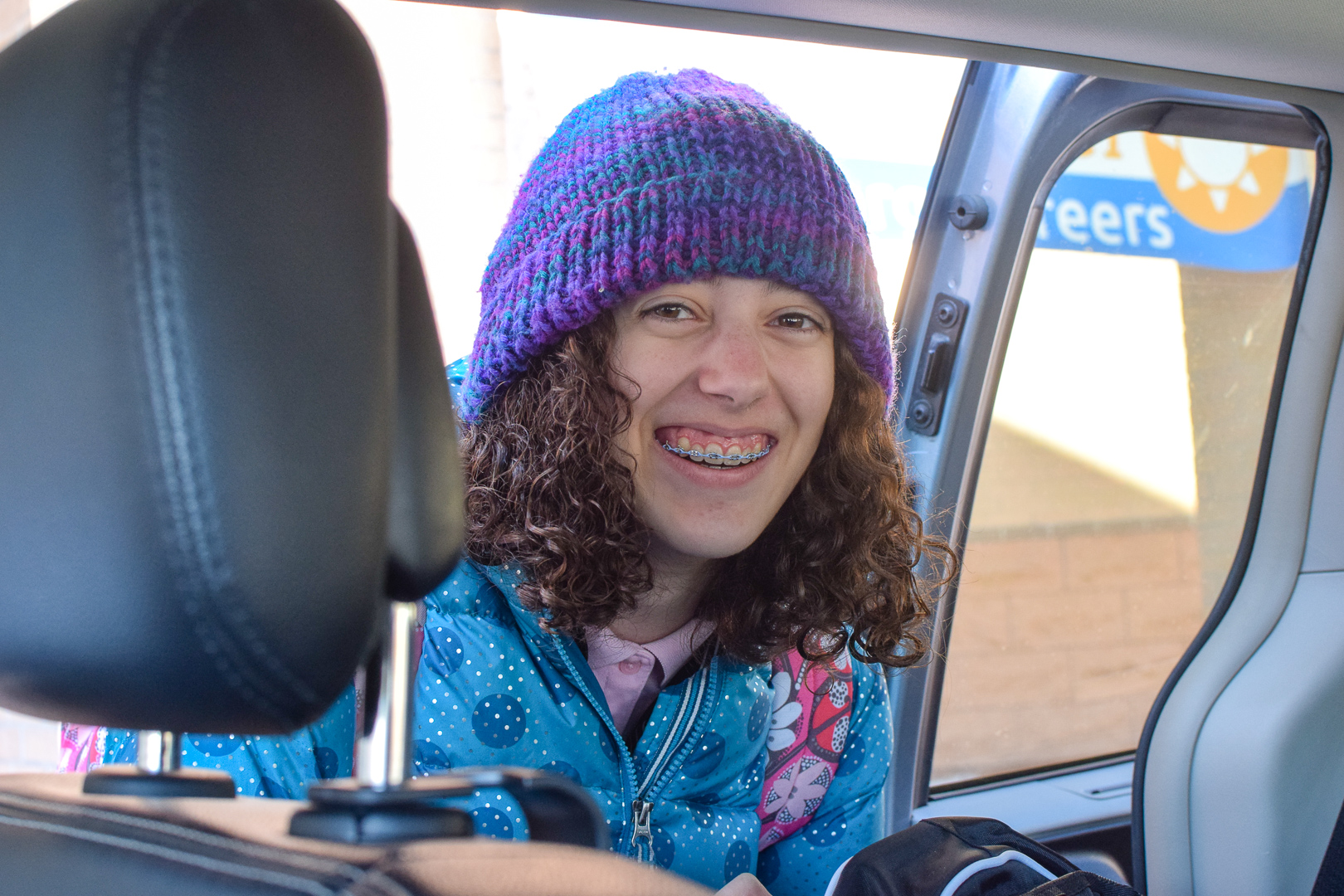 9 AM: I stopped by the synagogue to pick up the items we are putting in the community Purim baskets which I'm organizing this year. I'm working with a woman who has ordered everything for us wholesale, and I spend the rest of the morning going back and forth with her about what type of bag we should order to put everything into.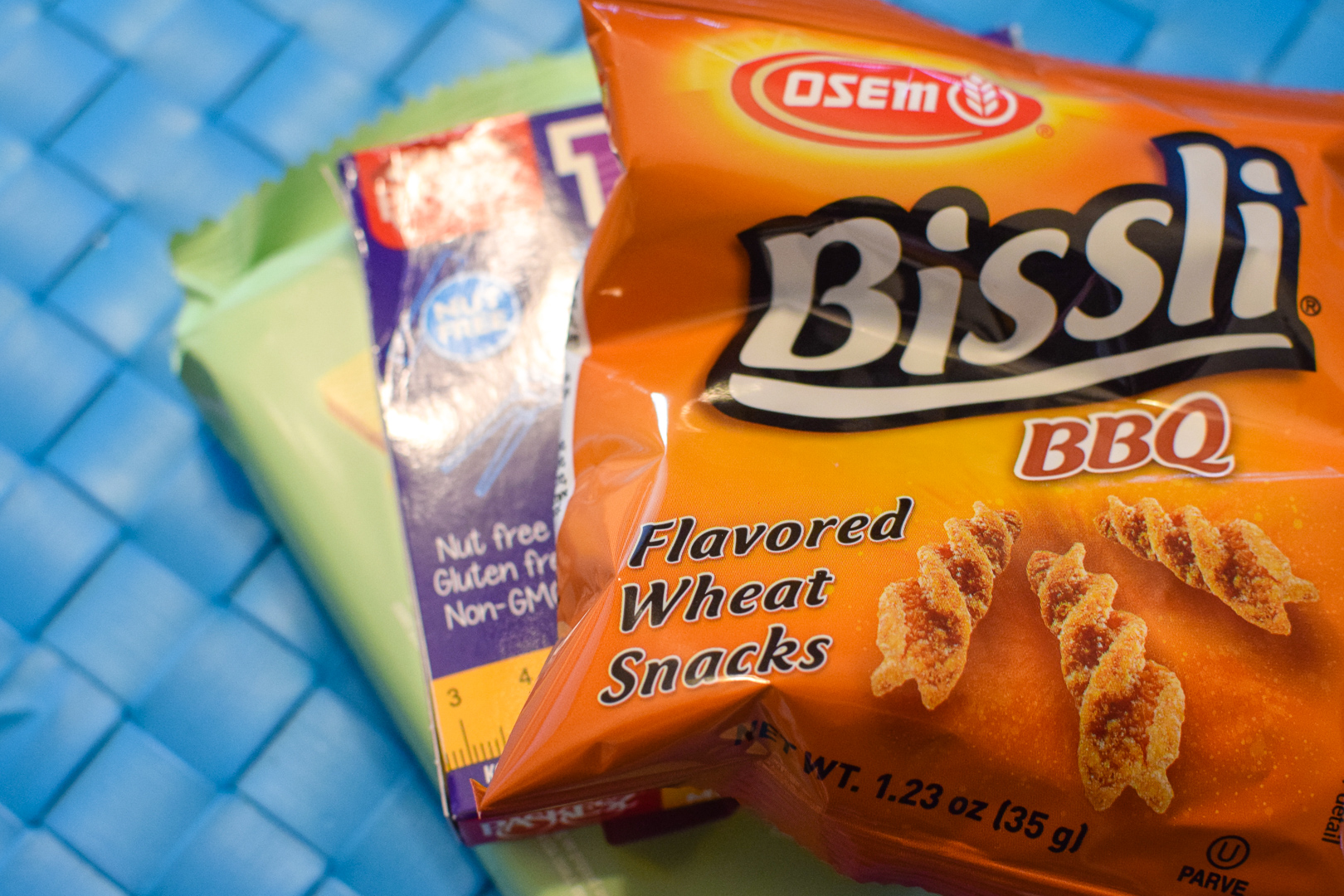 10 AM: I'm washing our sheets and the guest room sheets because Dave's sister is coming for the weekend.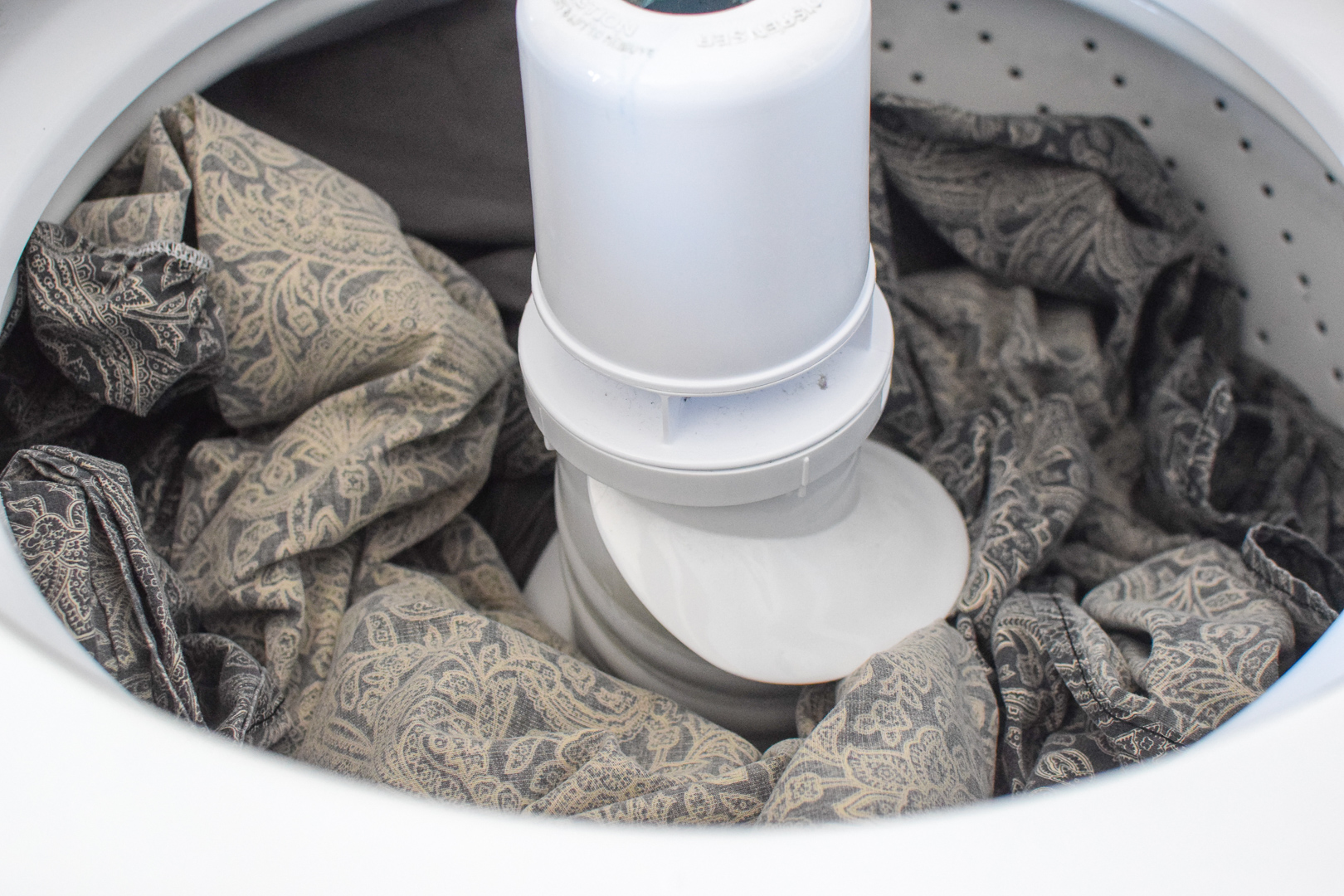 Zachary sends me a text asking me when we'll be coming back from Israel when we go. I told him "in a year," because we're not going till next summer! But he is asking because he has a classmate who is also planning to go and he wanted to know if we'd overlap.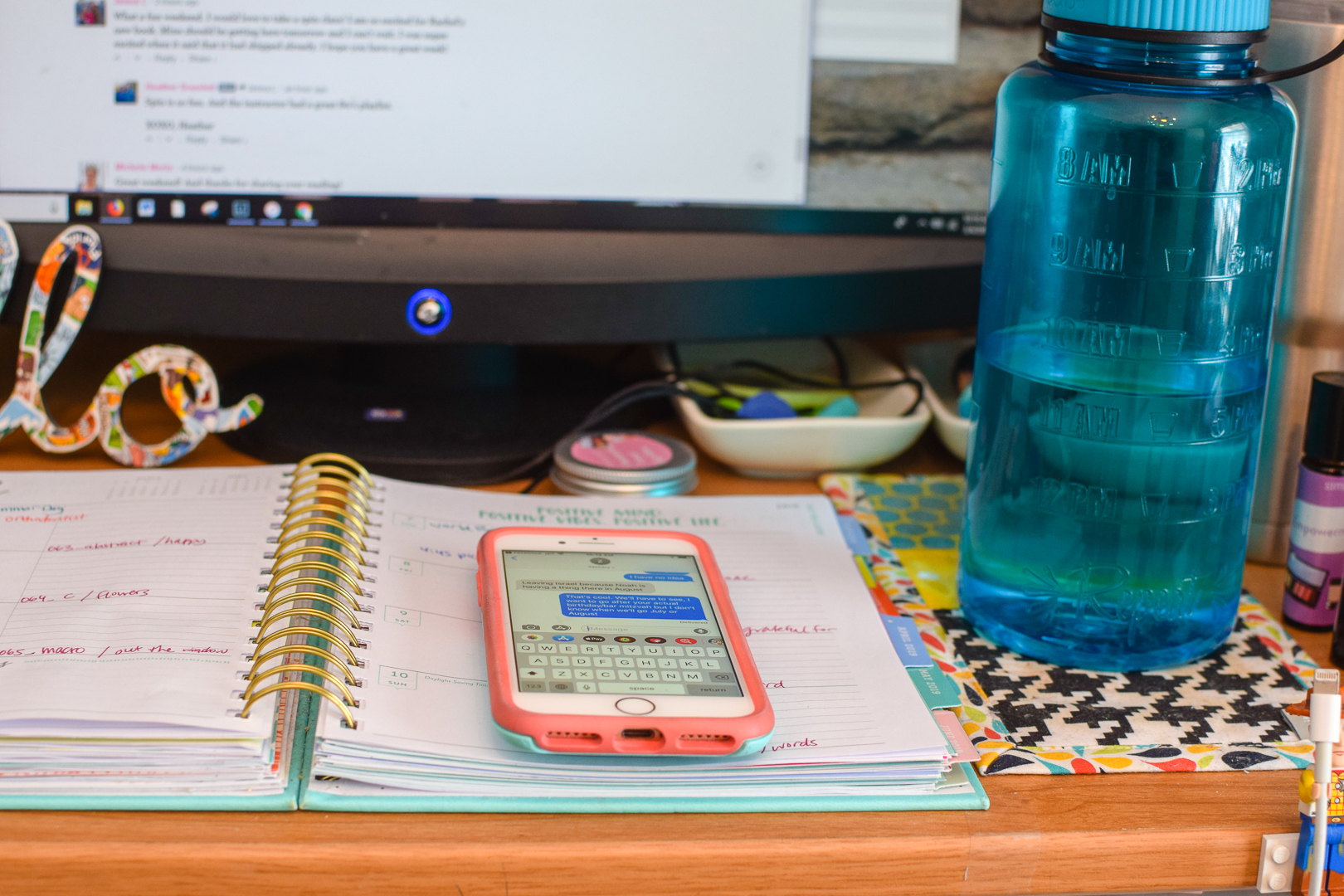 10:30 AM: Sheets go into the dryer. (Plus a shirt of Gabbie's you can see here.) I don't feel like working on my blog yet so I start taking photos for this week's 52 Frames theme – symmetry. Time for my mid-morning fueling.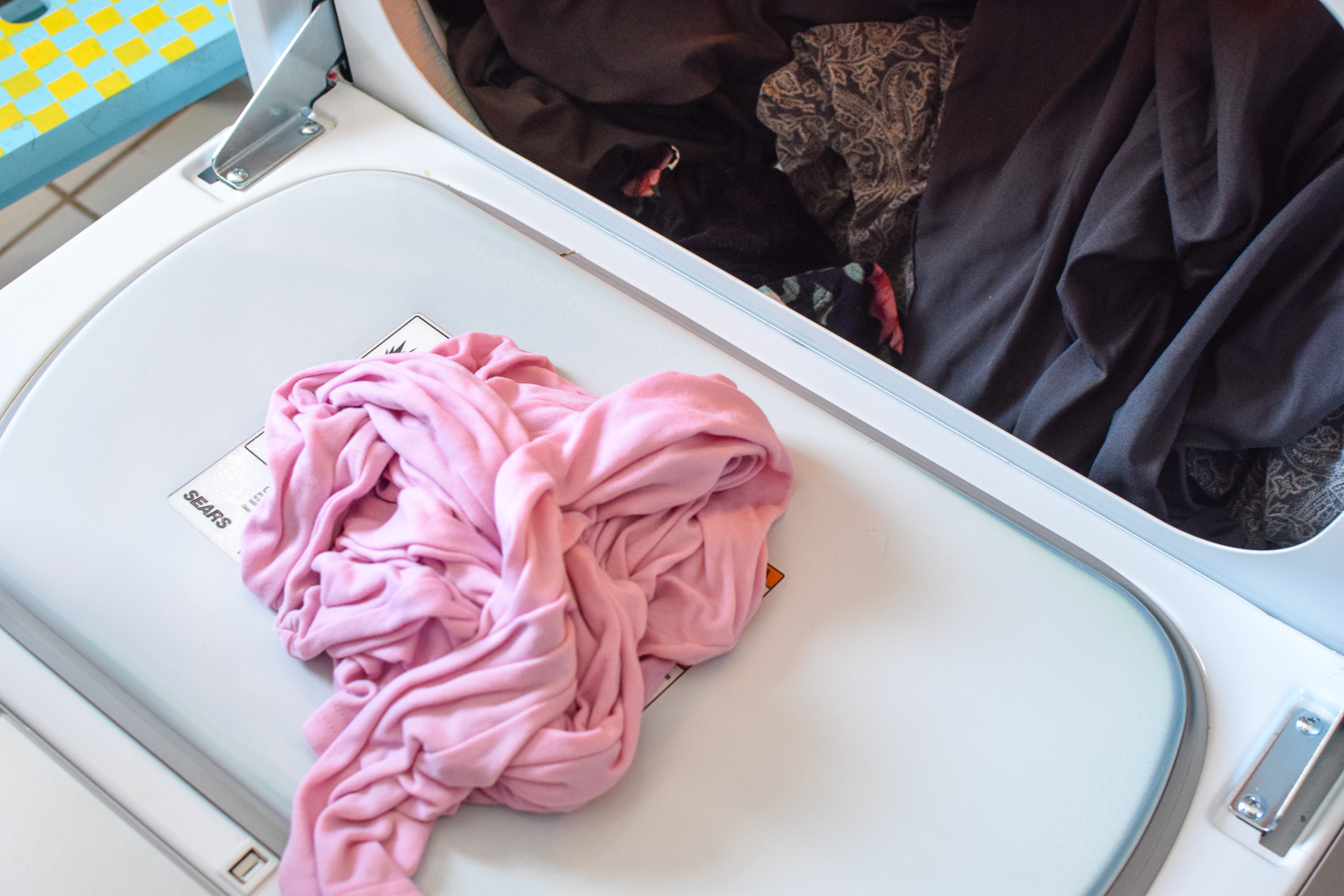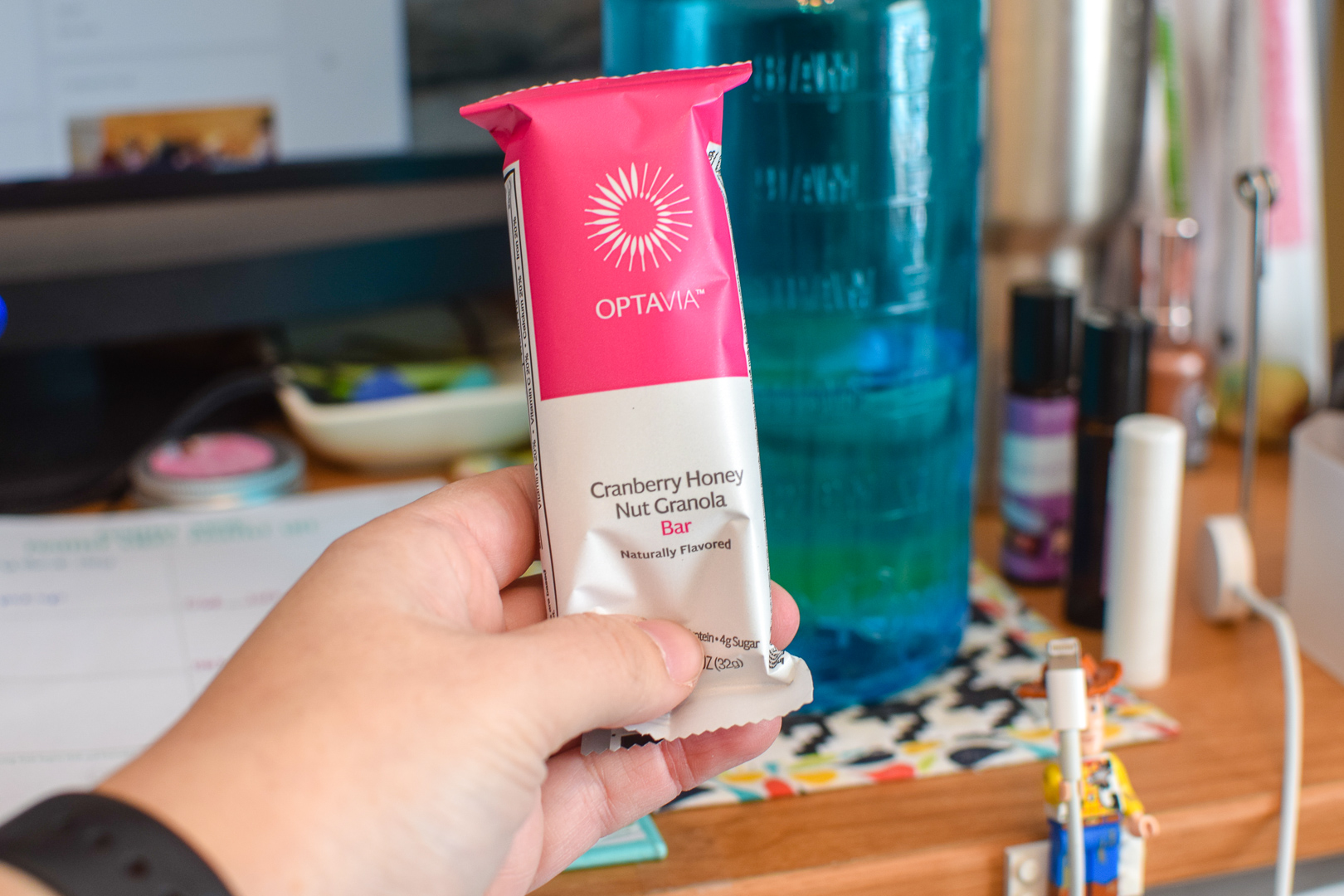 11 AM: While I'm editing photos, I get an email from Gabbie that the chain on her braces came off so she might need to go back to the orthodontist. I call them and arrange to bring her in at 1:10.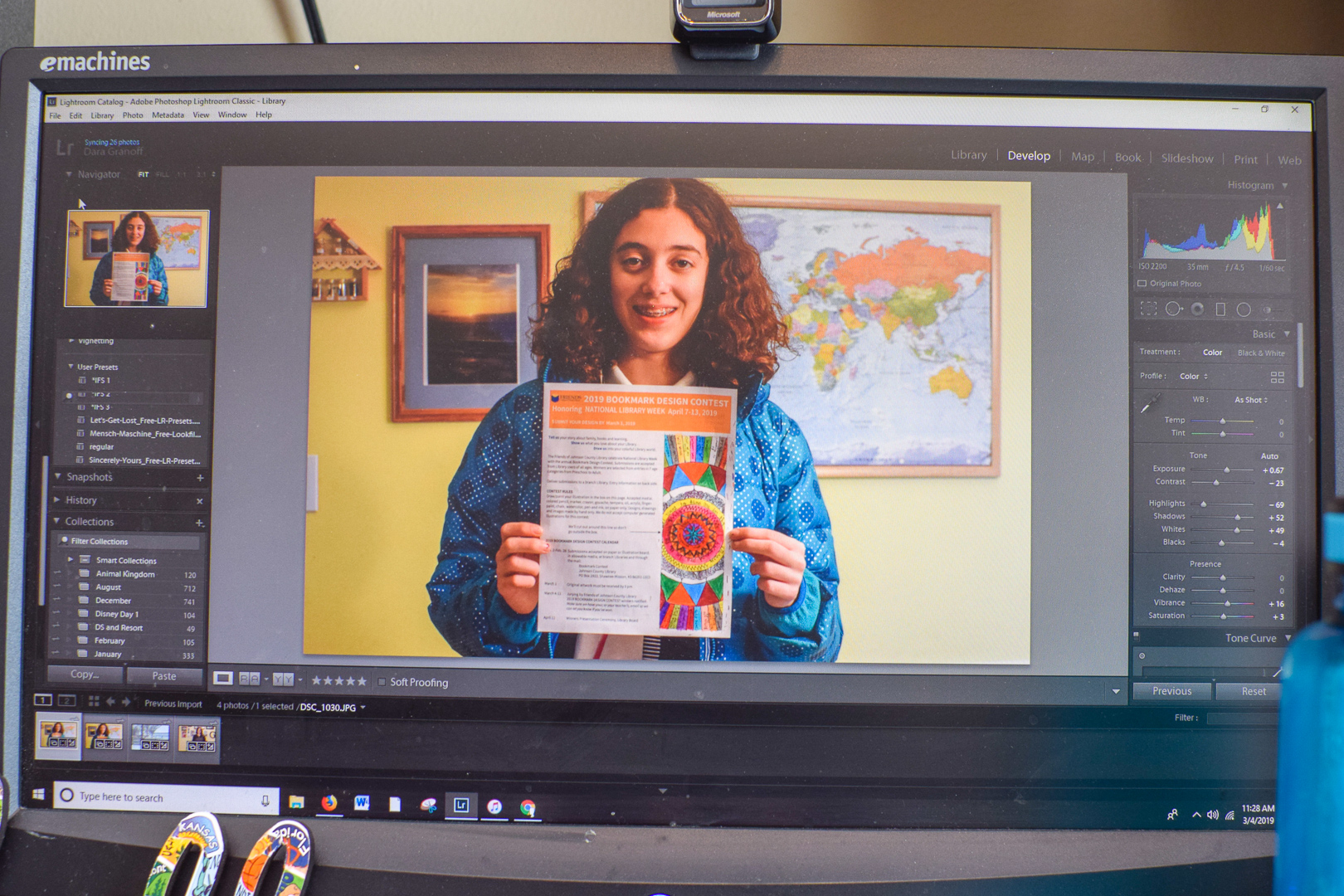 12 PM: My sheets are done so I head to the bedroom to make the bed. I get distracted because I get a notification that Luke Perry passed away. So sad!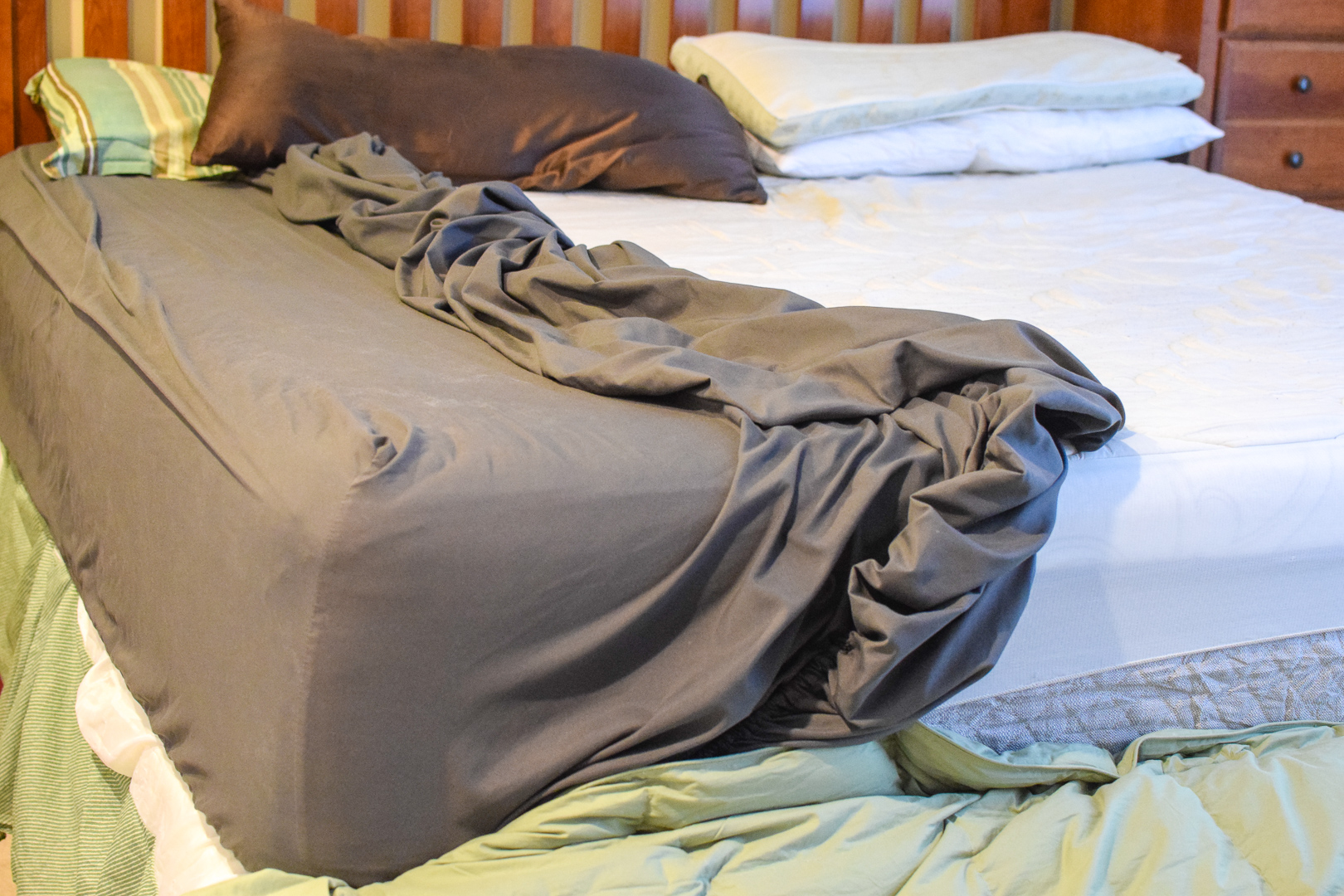 12:30 PM: I have to leave to get Gabbie from school but first I share some of the photos I took on my photography group page.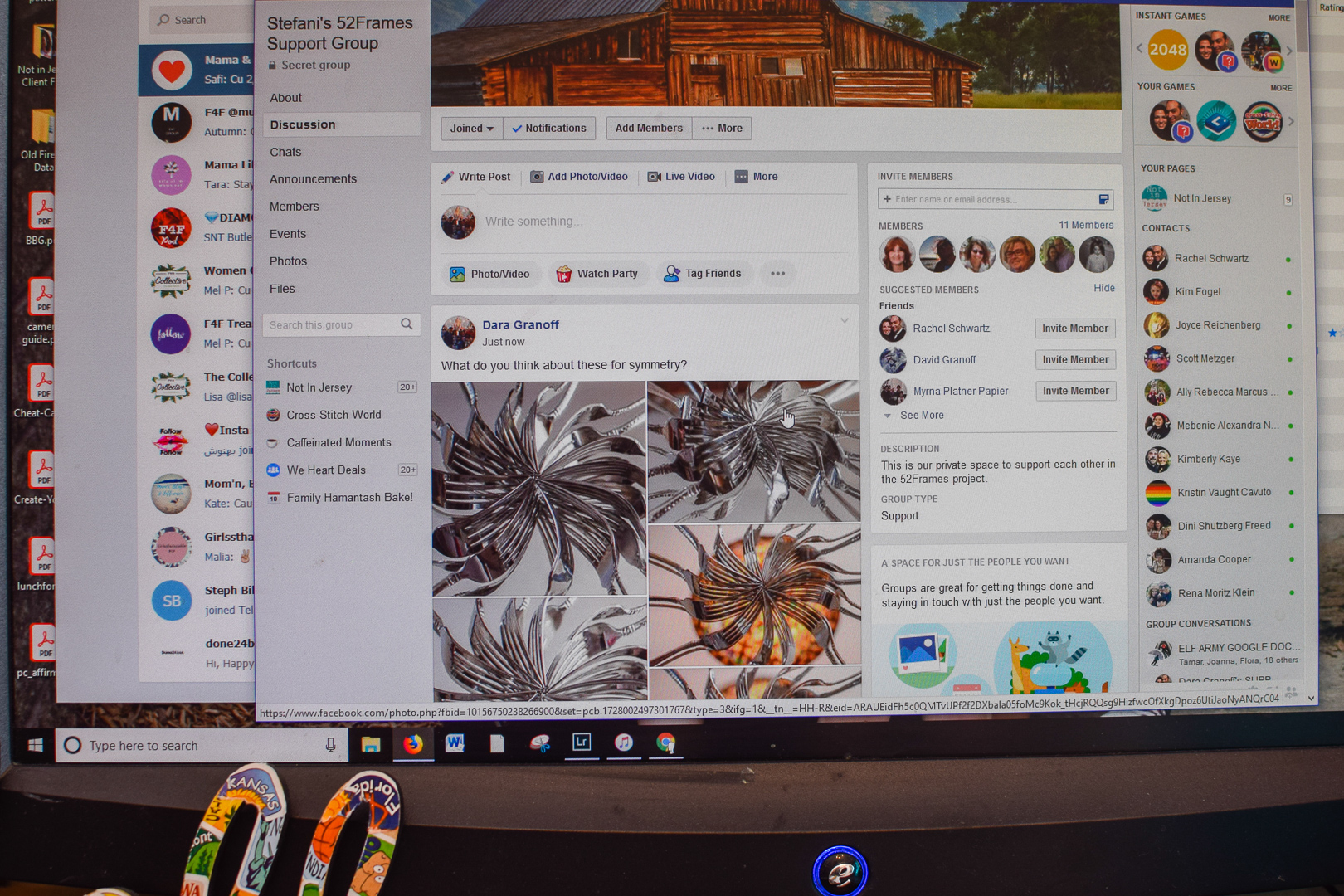 1 PM: Back at the orthodontist – we walk in, explain what happened, and the person who put on the chain in the morning tells us that it's just fine, it only slipped off the top of the bracket but is still attached at the bottom, which is not a problem. I bring Gabbie back to school. There goes an hour of my day.
1:30 PM: I make my lunch and wash the breakfast dishes. Plus some from last night when the kids ate at home while Dave and I were out. I refill my water bottle and get started on my Tuesday blog post.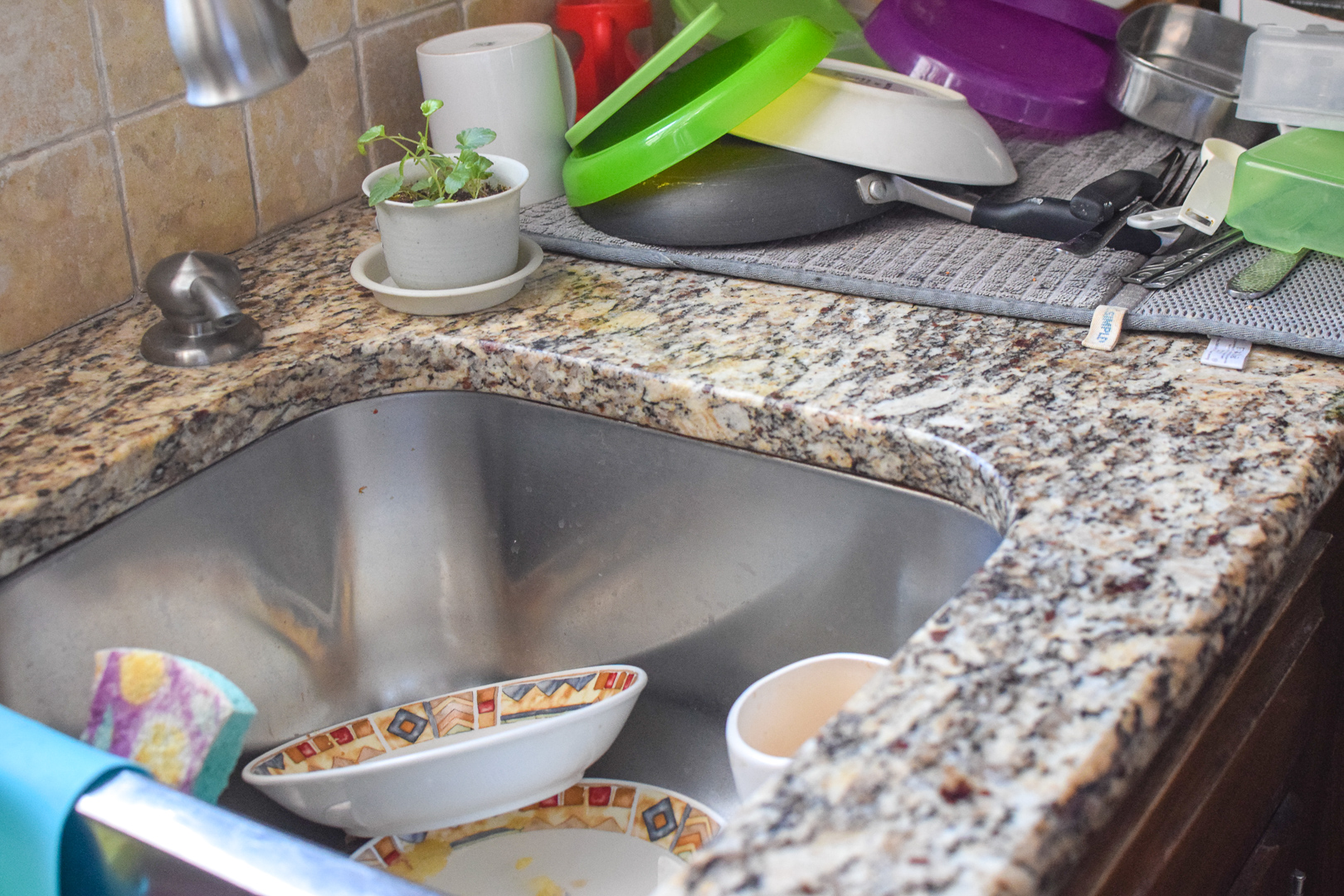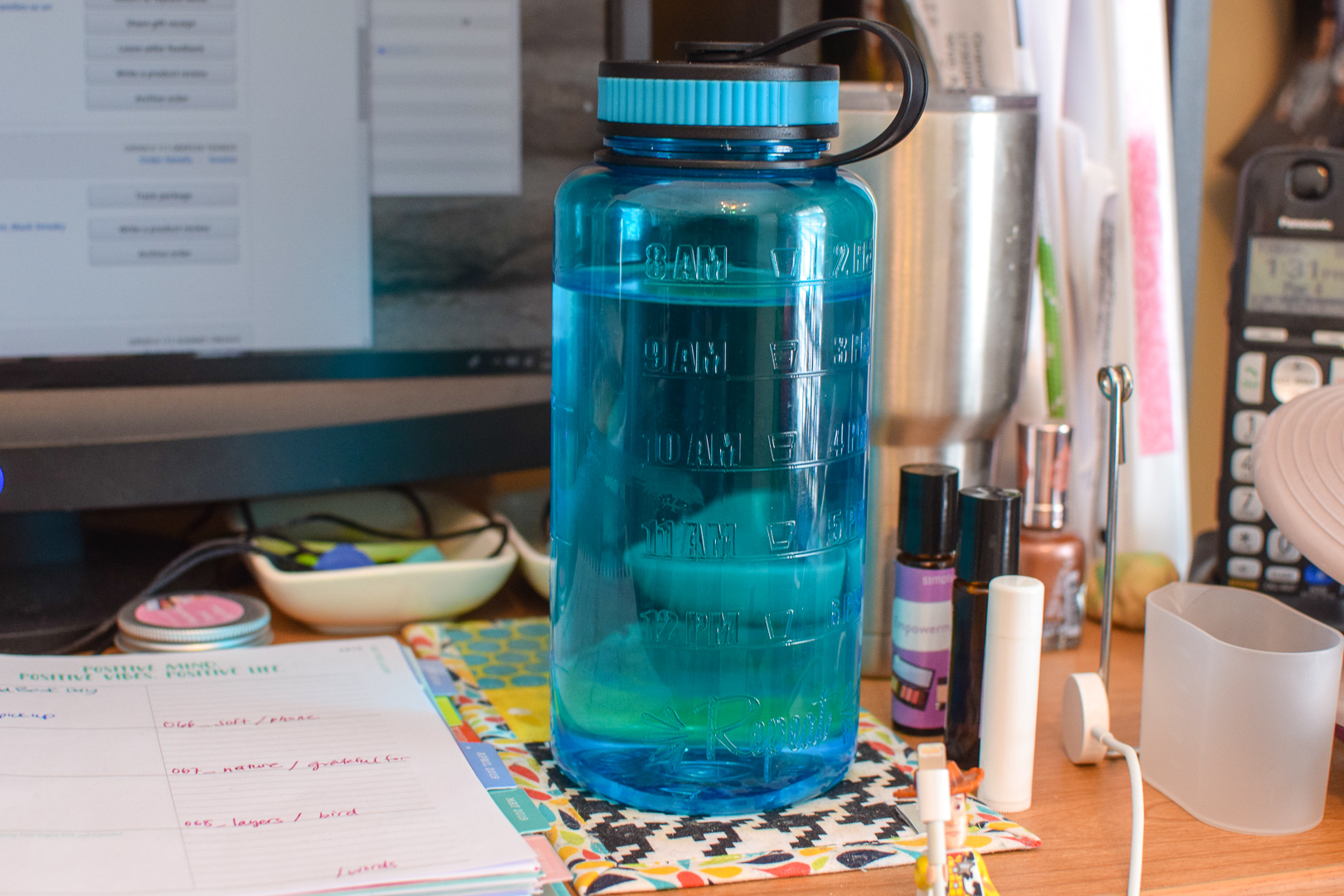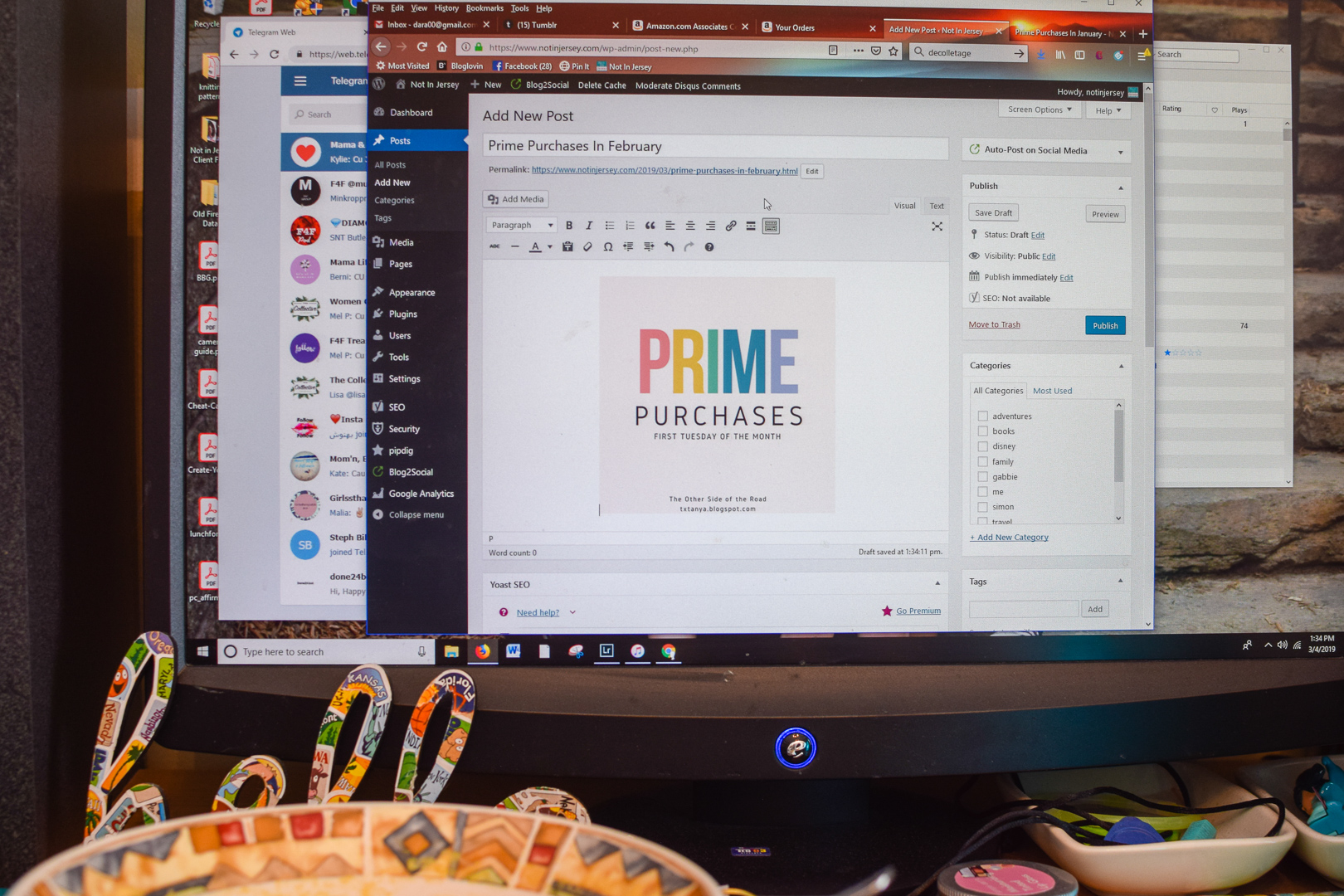 2:30 PM: I feel like relaxing so I watch an episode of Call The Midwife. UPS brings me another book I've agreed to review. My pile is getting too big!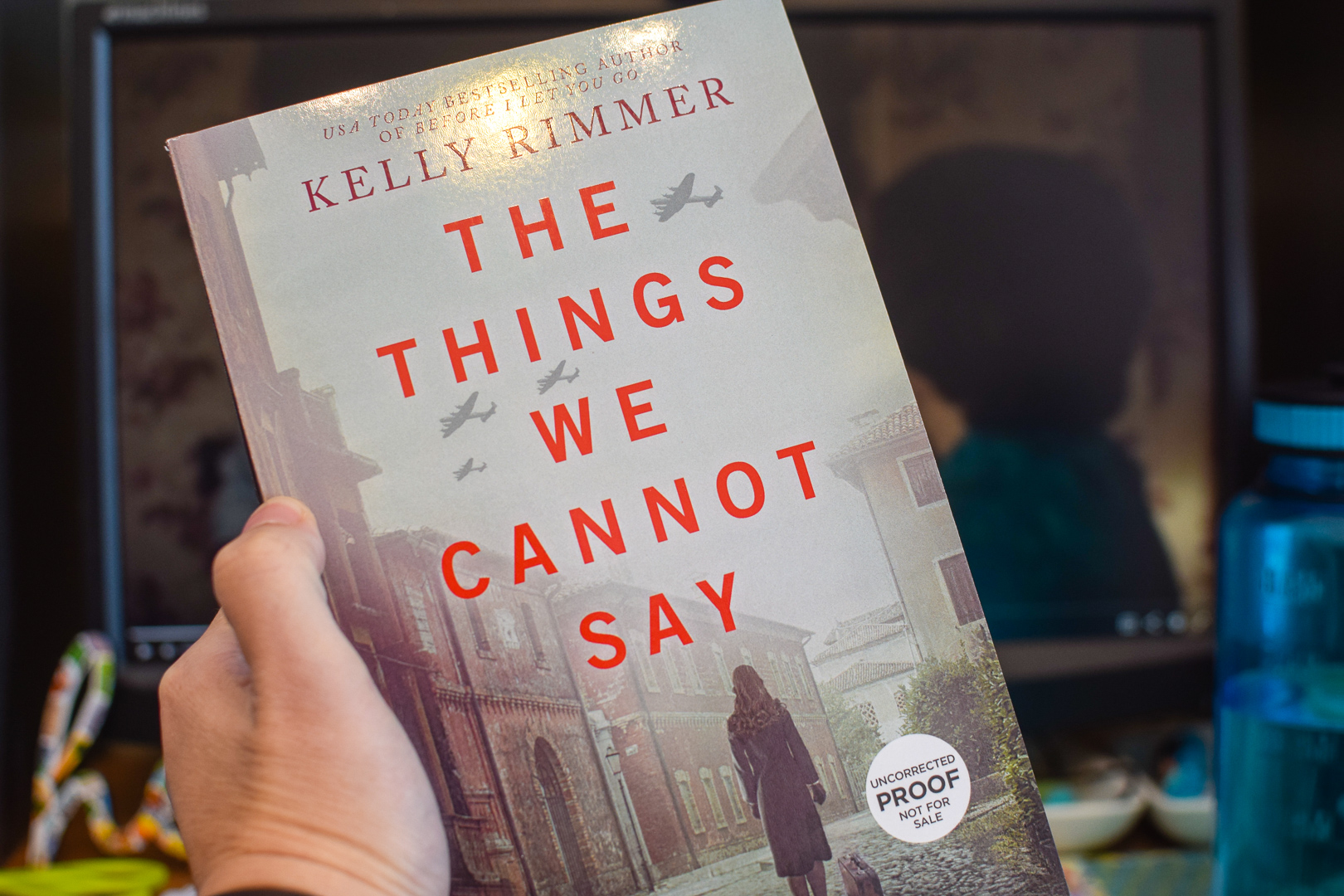 4 PM: I pick up Simon, Zachary, and the kids we carpool with and we head home. Simon runs for a snack right away. These are Thin Mints. And I get to have another bar.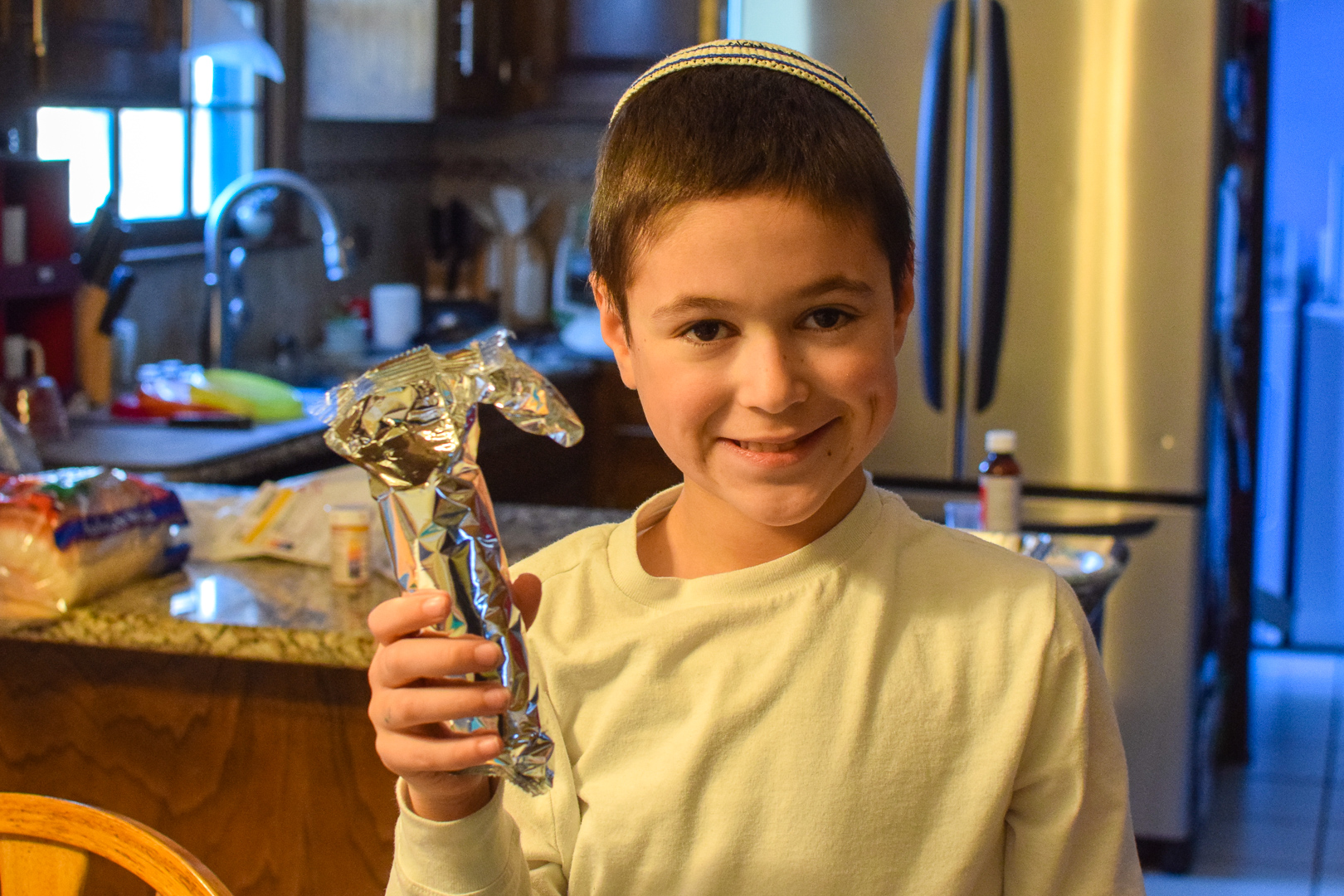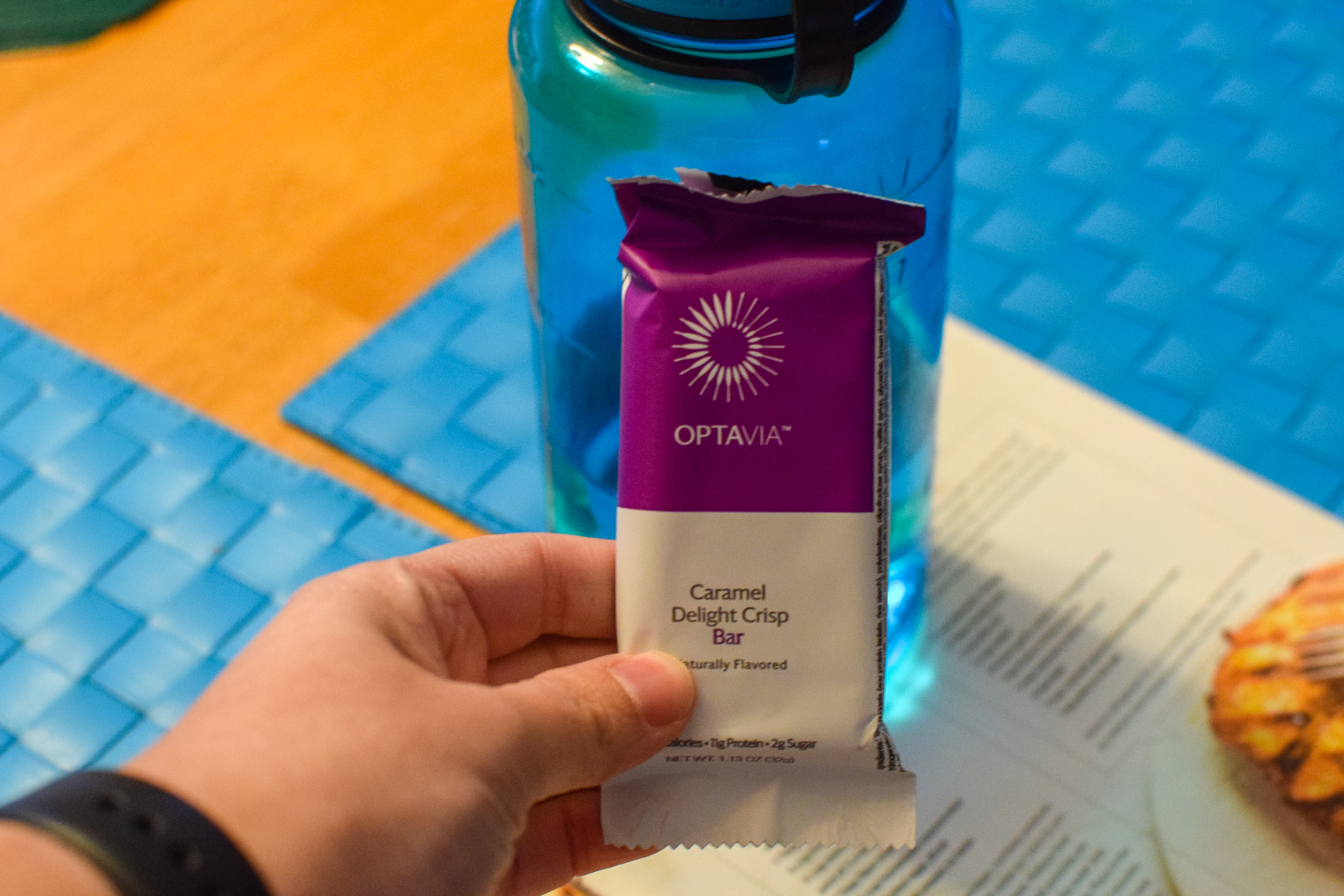 Lunchbox assembly line is set up while the boys do homework.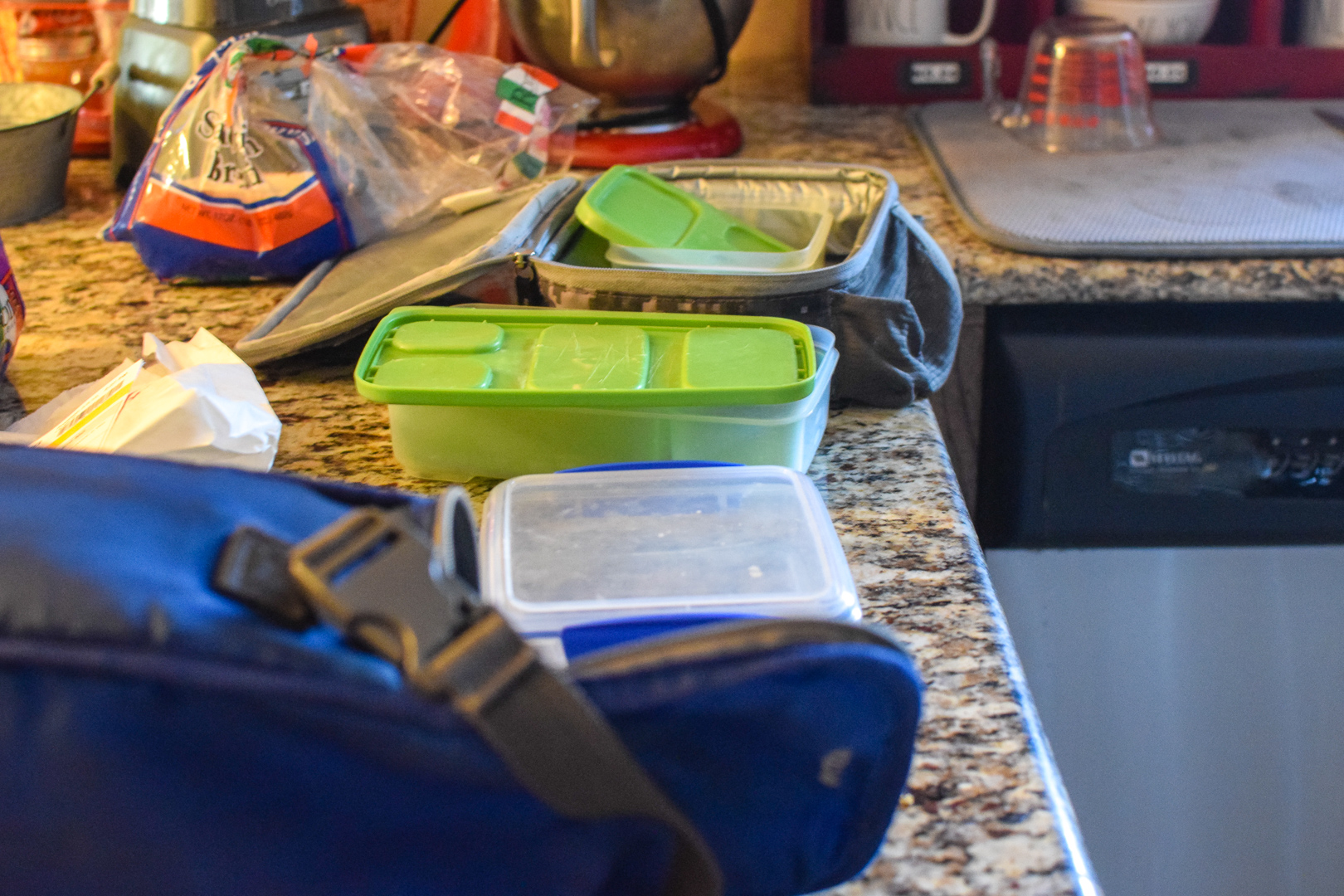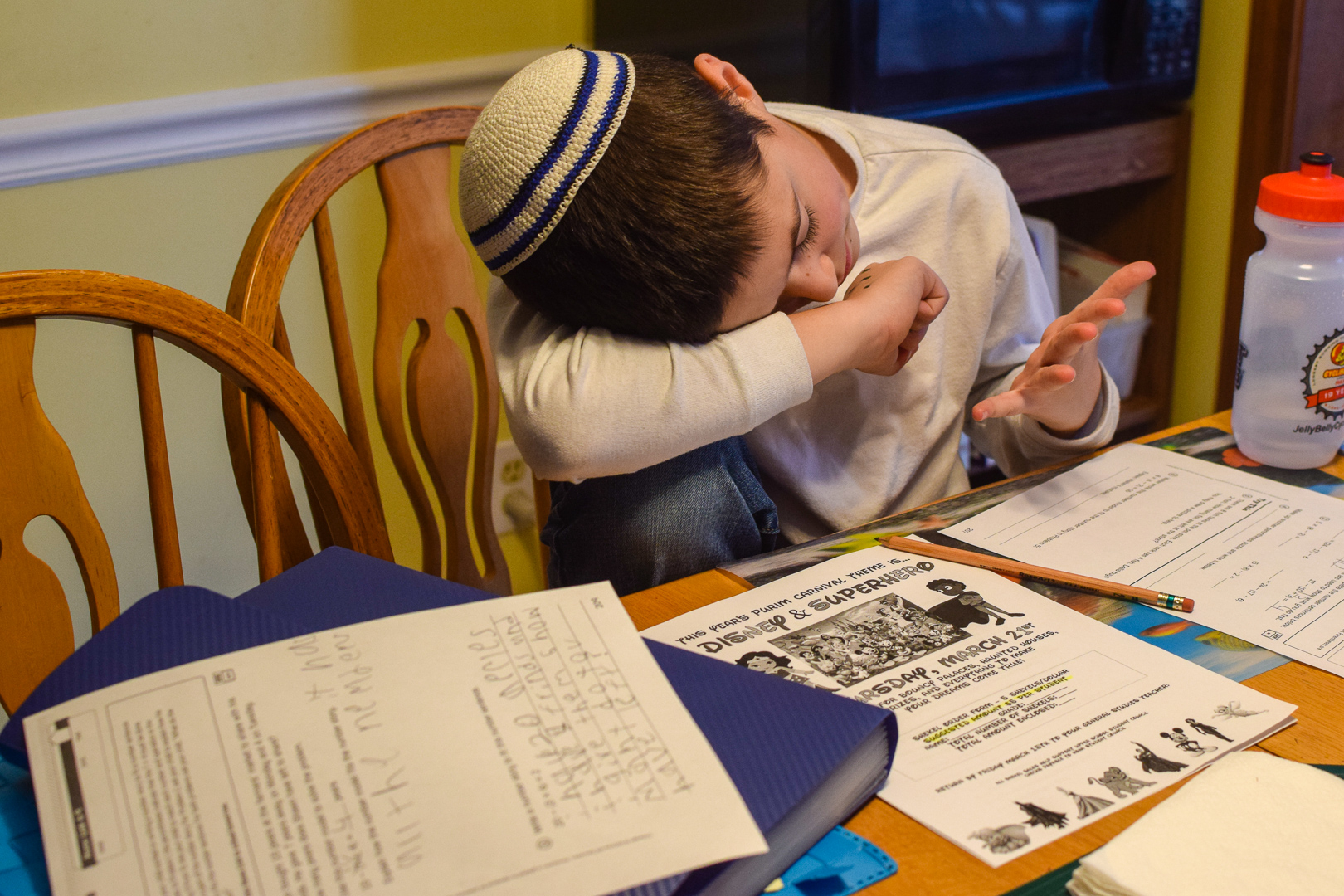 5 PM: Dinner is hamburgers, which I cook in the air fryer. No, they are not done in this photo.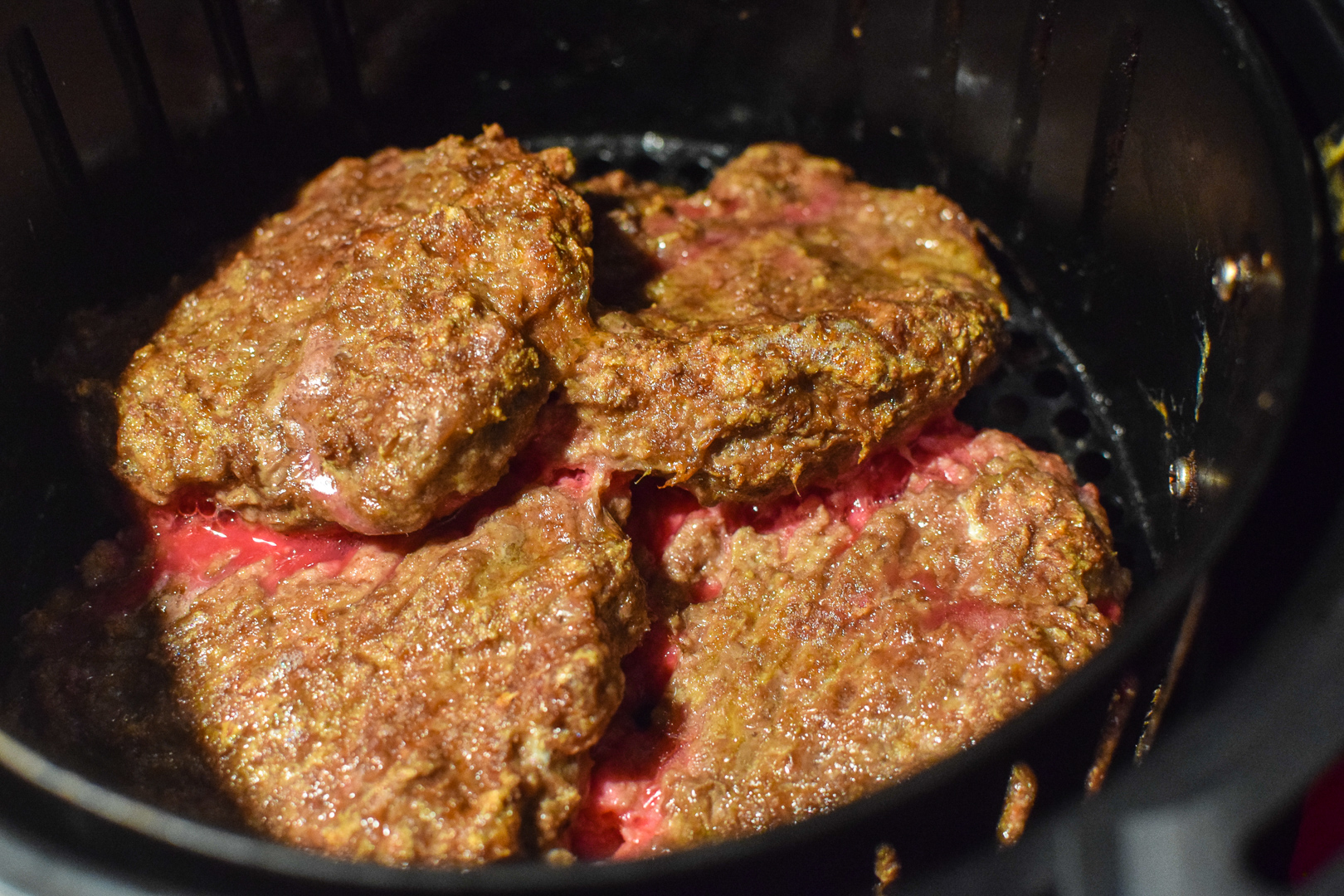 6 PM: Simon has swim class. When we get there, he takes some time to jump in the snow.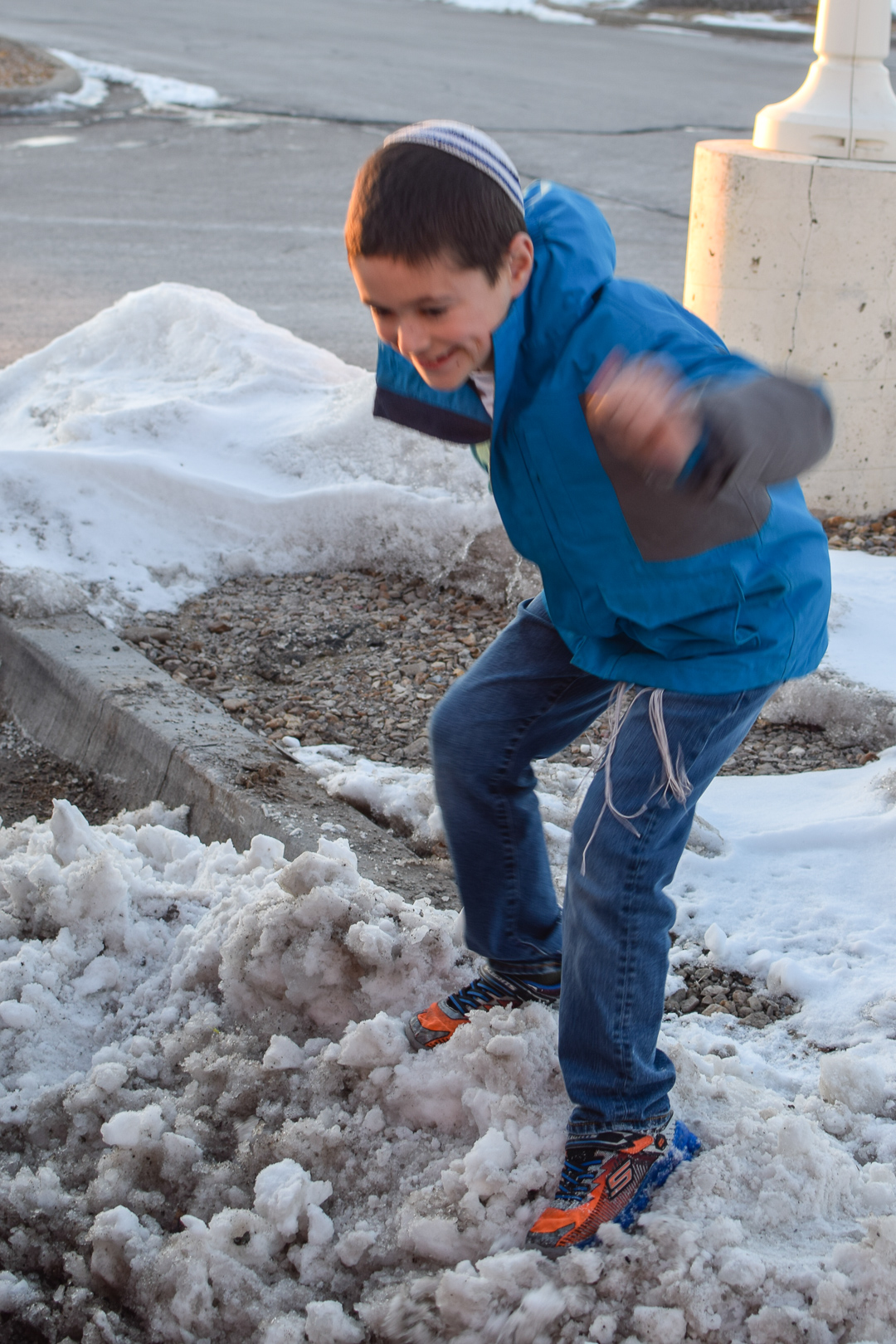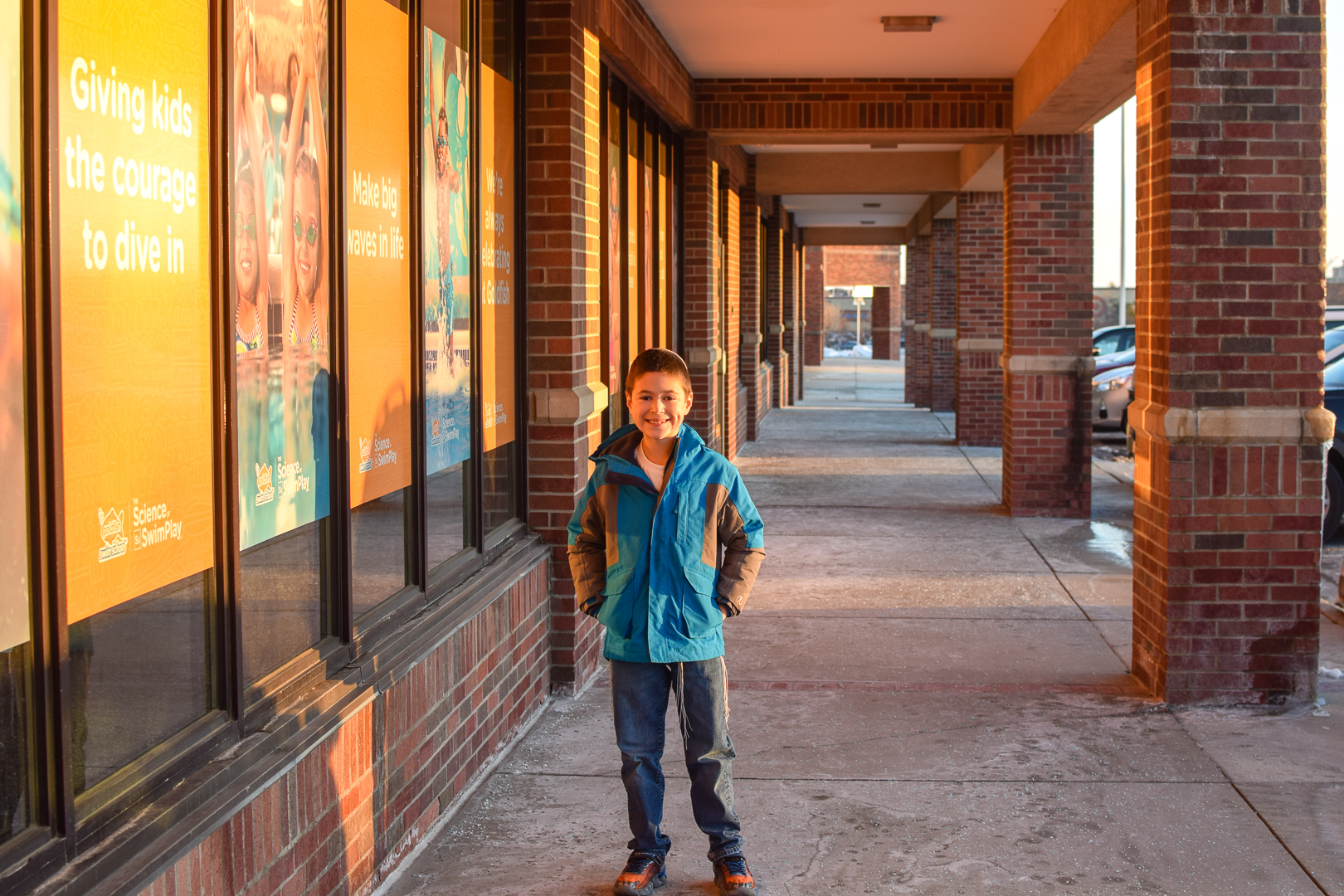 7PM: My hamburger goes into a salad for my dinner. I clean up, run the dishes, get Simon to bed, and head out again to pick up Gabbie from dance.
8:30 PM: Dinner round 2, soup and a hamburger for Gabbie. Zachary heads off to bed.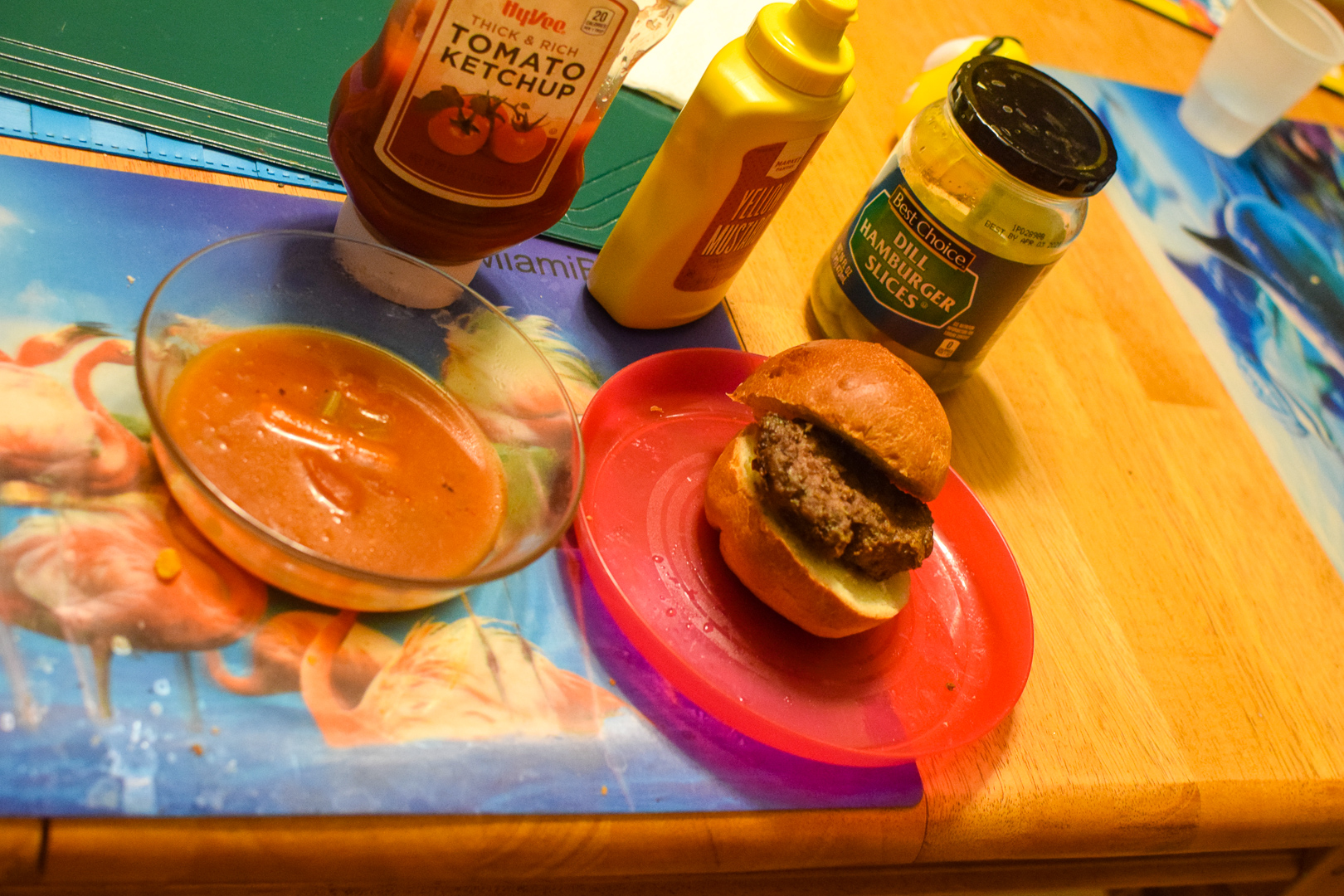 9-11 PM: I watch The Good Doctor and The Resident. Gabbie goes to bed. I have my last "meal" of the day – hot chocolate. Yes, it's on my diet!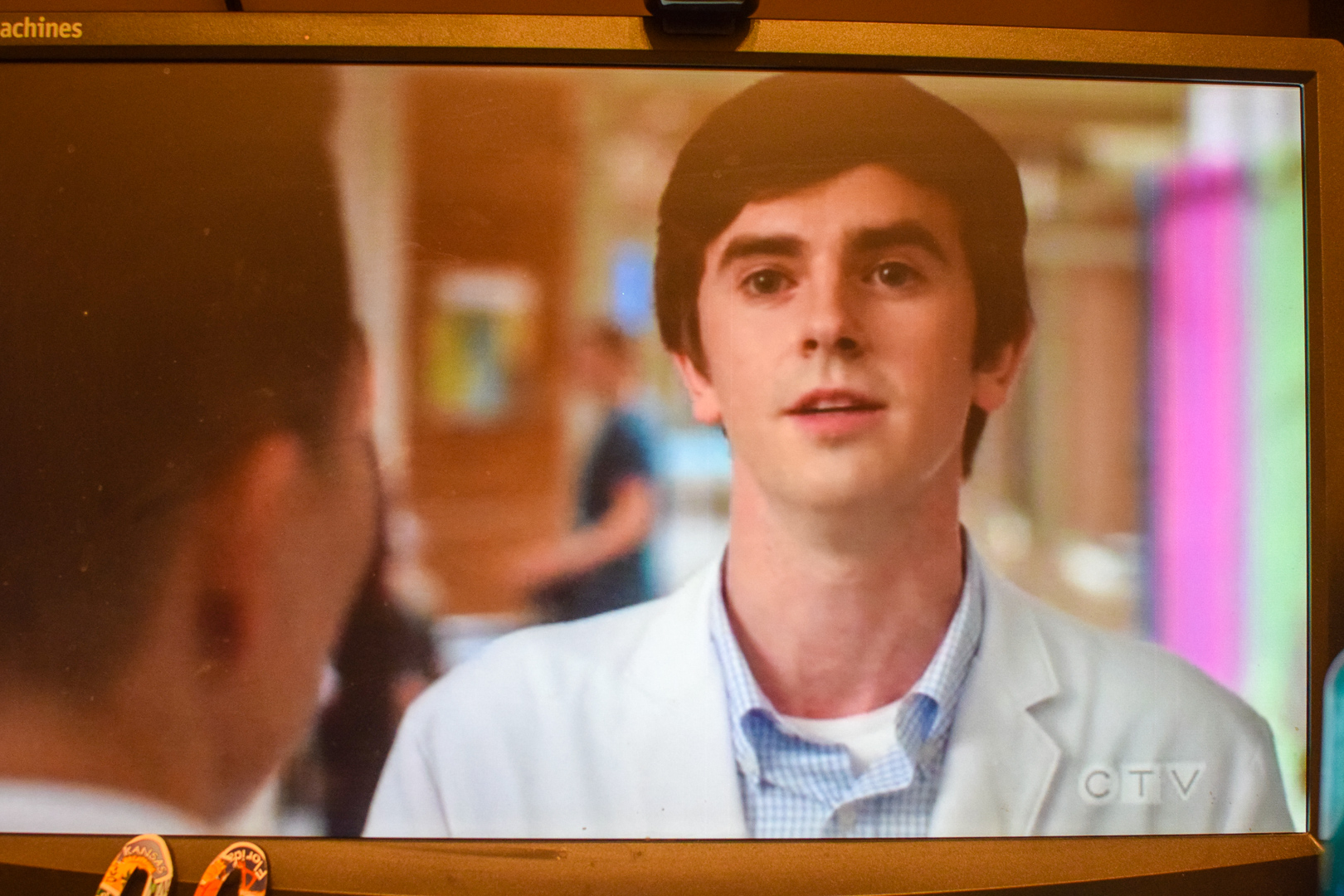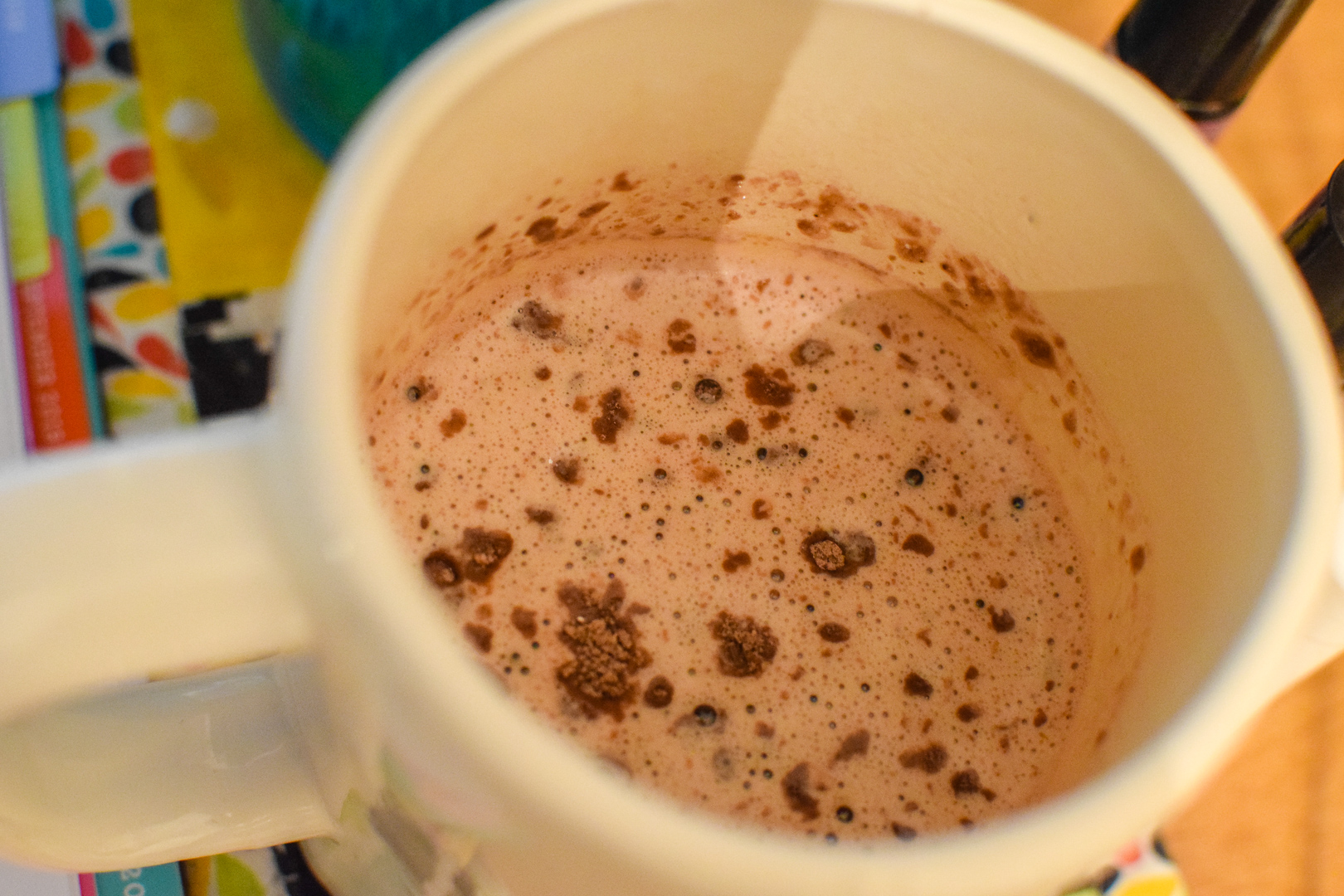 11 PM: I go to bed and try to read, but I fall asleep!
So there you have it! A day in the life of me. What do you think?