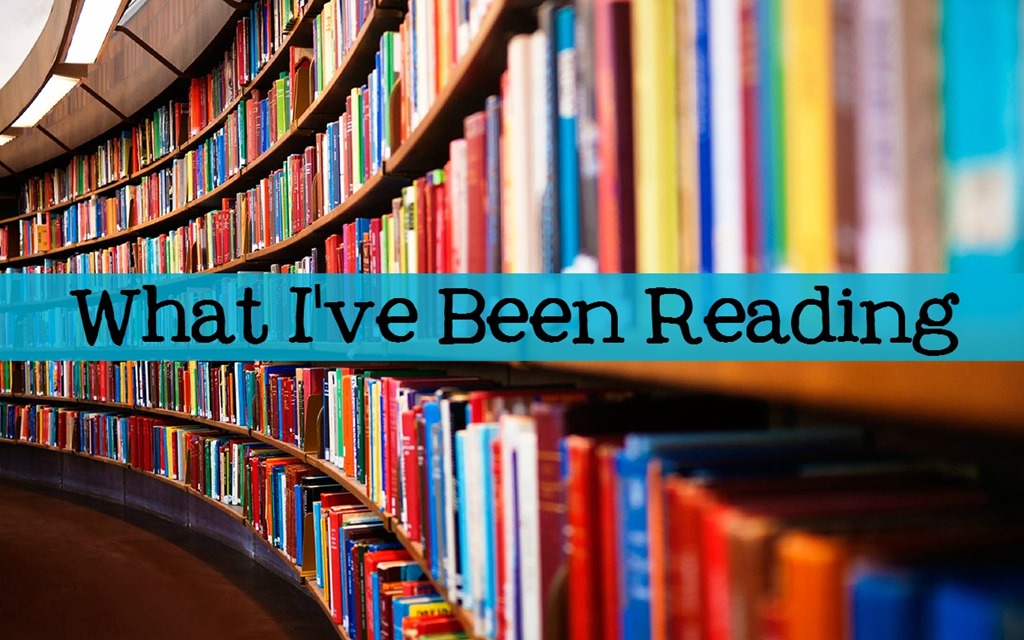 I actually read more books this month than I've read in the past two months, so I have a lot to share today! Don't forget to also check out the featured book I reviewed last week, California Girls by Susan Mallery.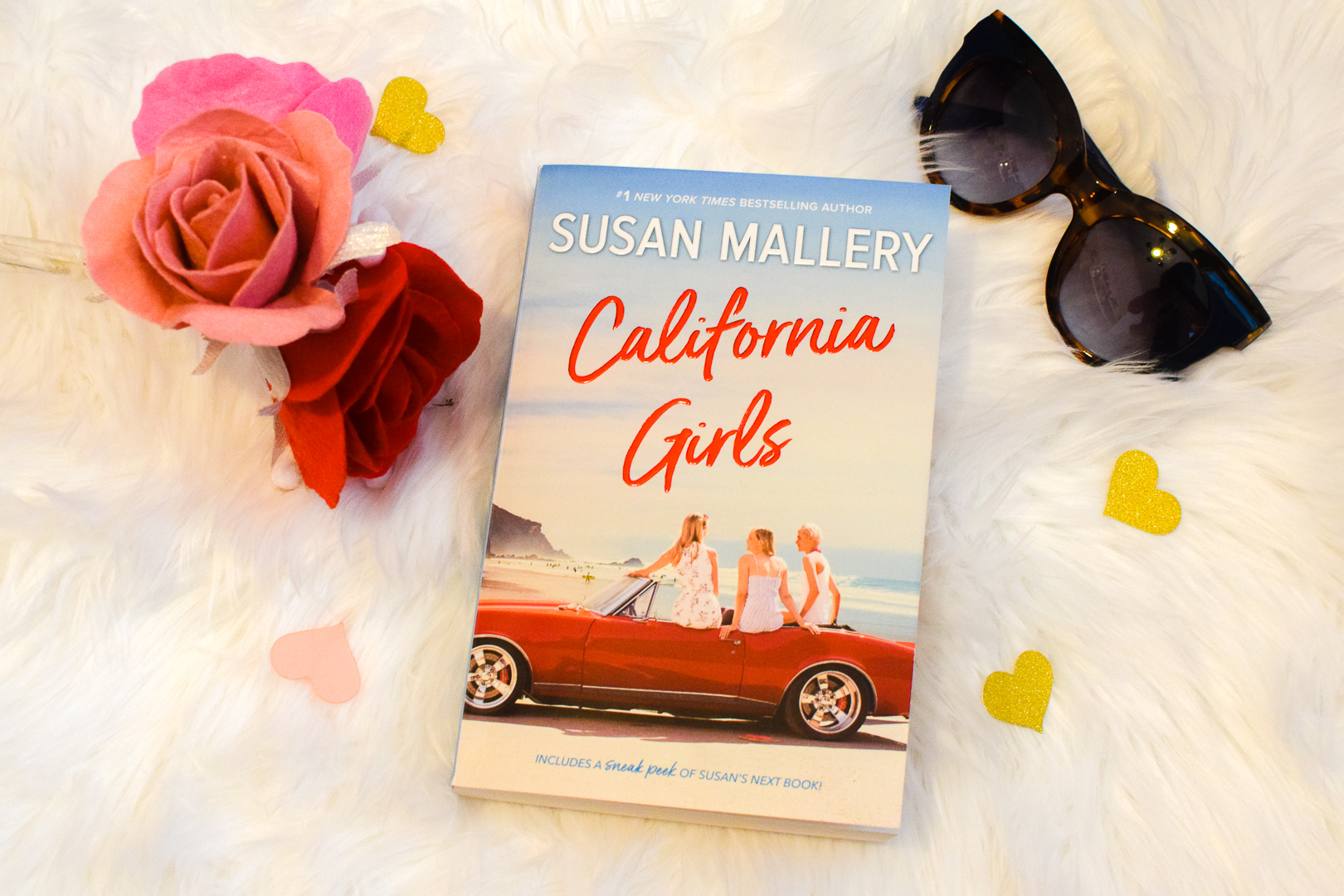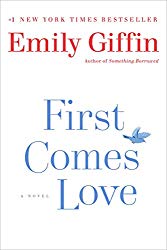 Because I'm trying to read books off of my to be read list, I picked up First Comes Love by Emily Giffin at the library. It's actually kind of strange that I hadn't read this earlier, because I really like her books and try to read them sooner than later! First Comes Love is the story of two sisters who went through a family tragedy. They both have dealt with their loss differently and the book addresses the way their relationships have been effected due to what they went through.
"Growing up, Josie and Meredith Garland shared a loving, if sometimes contentious, relationship. Josie was impulsive, spirited, and outgoing, Meredith hardworking, thoughtful, and reserved. When tragedy strikes, their delicate bond splinters. Fifteen years later, Josie and Meredith are in their late thirties, following very different paths. Josie, a first grade teacher, is single—and this close to swearing off dating for good. What she wants more than the right guy, however, is to become a mother—a feeling that is heightened when her ex-boyfriend's daughter is assigned to her class. Determined to have the future she's always wanted, Josie decides to take matters into her own hands. On the outside, Meredith is the model daughter with the perfect life. A successful attorney, she's married to a wonderful man, and together they're raising a beautiful four-year-old daughter. Yet lately Meredith feels dissatisfied and restless, secretly wondering if she chose the life that was expected of her rather than the one she truly desired. As the anniversary of their tragedy looms, and painful secrets from the past begin to surface, Josie and Meredith must not only confront the issues that divide them but also come to terms with their own choices. In their journey toward understanding and forgiveness, both sisters discover that they need each other more than they knew—and that in the search for true happiness, love always comes first."
I found it interesting how the switching view points of the sisters illustrated the negative aspects of each of their personalities. Seeing the character from the other's point of view made me understand them more. I feel that they were depicted as unlikable on purpose. However, it would have been nice if either of them made a change based on life events in the book. They do become closer as sisters, but could also have grown as people. It was not a bad book, but also not her best.
---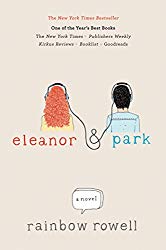 Also on my to be read list for years was Eleanor & Park by Rainbow Rowell. Although meant to be a young adult book, I thought this one addressed a lot of things that make it more appropriate to an older young adult audience. The book description really doesn't explain what the book is actually about.
"Bono met his wife in high school, Park says.
So did Jerry Lee Lewis, Eleanor answers.
I'm not kidding, he says.
You should be, she says, we're 16.
What about Romeo and Juliet?
Shallow, confused, then dead.
I love you, Park says.
Wherefore art thou, Eleanor answers.
I'm not kidding, he says.
You should be.
Set over the course of one school year in 1986, this is the story of two star-crossed misfits-smart enough to know that first love almost never lasts, but brave and desperate enough to try. When Eleanor meets Park, you'll remember your own first love-and just how hard it pulled you under."
First of all, I didn't really see the reasons why these two characters were so attracted to each other, other than that they are both a bit different. Also, do teenagers talk like these two do? Probably not, but the writing is definitely lyrical and their relationship is very sweet. The book is really more about family relationships and the contrast between Eleanor's family and Park's family is quite noticeable. I'm not sure if this book lived up to the hype for me, but I did enjoy reading it.
---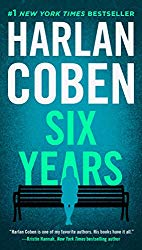 Another book that was on my list for quite awhile was Six Years by Harlan Coben. I remember enjoying some of his other books awhile back. He is from NJ so I always like when he mentions towns that I know of! This was a quick read that I finished in only one day.
"Six years have passed since Jake Fisher watched Natalie, the love of his life, marry another man. Six years of hiding a broken heart by throwing himself into his career as a college professor. Six years of keeping his promise to leave Natalie alone, and six years of tortured dreams of her life with her new husband, Todd. But six years haven't come close to extinguishing his feelings, and when Jake comes across Todd's obituary, he can't keep himself away from the funeral. There he gets the glimpse of Todd's wife he's hoping for…but she is not Natalie. As Jake searches for the truth, his picture-perfect memories of Natalie begin to unravel. Mutual friends of the couple either can't be found, or don't remember Jake. No one has seen Natalie in years. And soon, Jake's search for the woman who broke his heart puts his very life at risk as he uncovers the secrets and lies that love can hide…"
The mystery in this book seemed pretty obvious to me. The strange part was that almost everyone besides Jake seemed to be in on it! I would have to say that this book kept me reading, but didn't keep me guessing, except when I thought I maybe had figured it out wrong!
---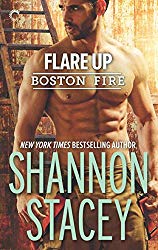 Next up was Flare Up by Shannon Stacey, one of the books that Harlequin Publishers sent me with their February mailing. I had a little difficulty getting into this one, because I kept falling asleep before I read very much of it! Because it is the 6th book in the Boston Fire series and I haven't read any of the others, there were a lot of character names mentioned that I didn't have the background for and I found them hard to keep straight. However, this is a stand alone book and you don't need to read the previous books to read this one.
"Nursing a broken heart while everybody around him seems to be drowning in happiness has Grant Cutter wondering whether staying with Engine 59—or even Boston Fire—is in his future. It's tempting as hell to pack up what fits in his Jeep and hit the road. But then a 911 call brings the woman who shattered his heart back into his life, and he knows he won't ever be able to fully leave her in his rearview mirror. For a few months, Wren Everett had thought the nightmare of her past was behind her and she might live happily ever after with Grant. Until she got the phone call letting her know the time her ex had spent in jail for assault hadn't cooled his temper or determination that she belonged with him. Cutting ties with Grant was the hardest thing she'd ever had to do, but it was also the only way to keep him safe.
Now that Grant is back, he's not letting Wren push him away again. And even with the trust issues between them, Wren dares to hope she and Grant might have a future together after all…if they're willing to fight for it."
I liked this book, but I felt like the action could have been better. There was no real climax to the conflict with Wren's ex and I was surprised when the book seemed to end suddenly. I did enjoy the firehouse setting and the friendships between the firefighters. I would like to read some of the other books in the series. I also have not yet gotten to read the other books I was sent along with this one and hope to soon!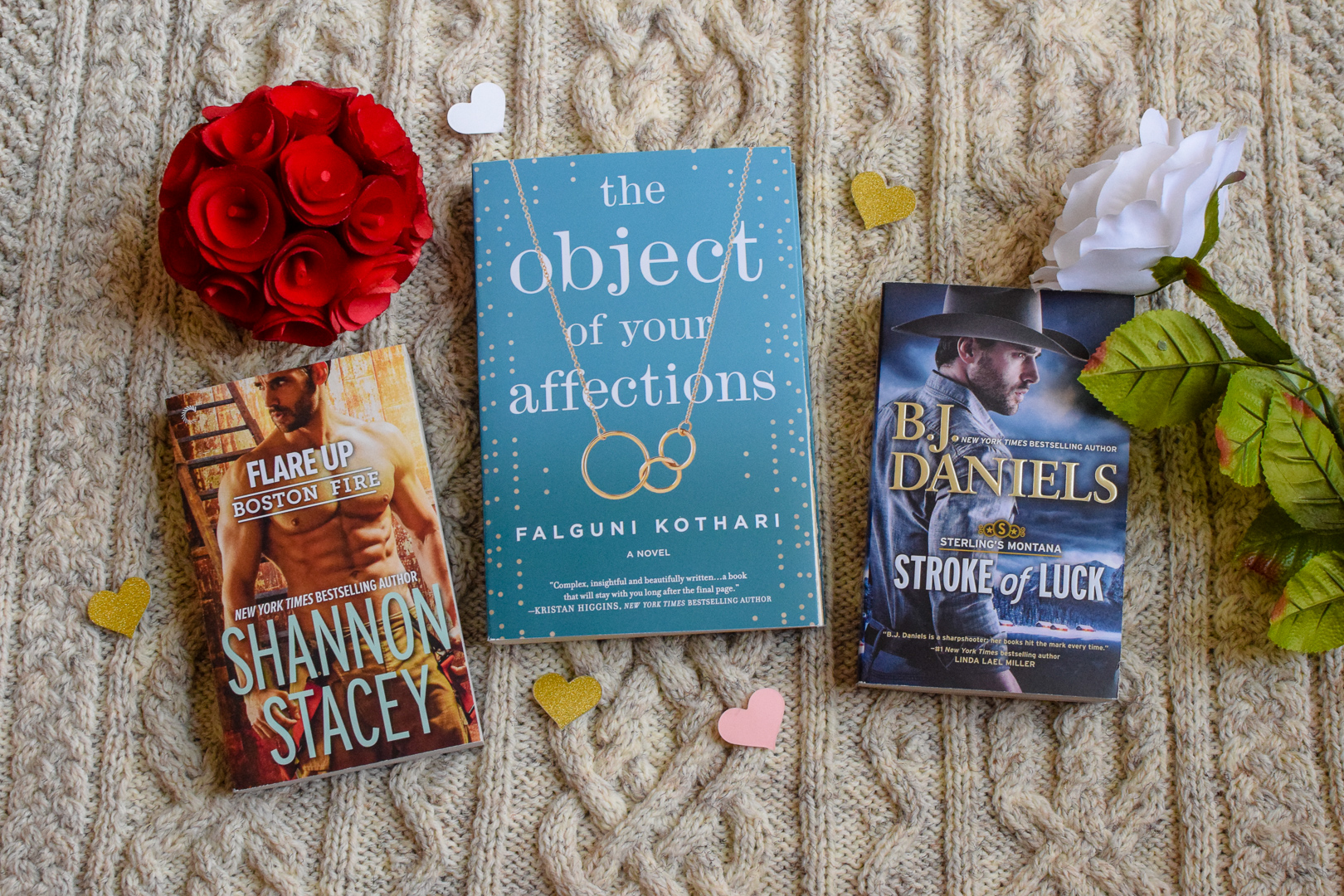 ---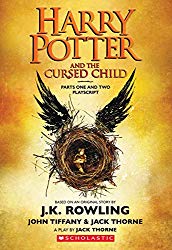 I wasn't sure if I should count Harry Potter and the Cursed Child as a book I read, but well, I did read it! I read it out loud to the kids, since when we finished the Harry Potter series they wanted to read this together too. Because it's a play, it was a little hard to read out loud. I had to add "says" after each person's name so we could keep track of who was speaking!
"It was always difficult being Harry Potter and it isn't much easier now that he is an overworked employee of the Ministry of Magic, a husband, and father of three school-age children. While Harry grapples with a past that refuses to stay where it belongs, his youngest son, Albus, must struggle with the weight of a family legacy he never wanted. As past and present fuse ominously, both father and son learn the uncomfortable truth: Sometimes, darkness comes from unexpected places."
While I would love to see this play, I felt like the story was a bit amateur. It reads more like fan fiction than an actual Harry Potter book. It's pretty obvious that JK Rowling didn't write it! It does deal with time-turners, and I loved the time travel aspect of Harry Potter and the Prisoner of Azkaban, so I liked that part of it! I am glad we are done reading this and ready to move on to another book!
---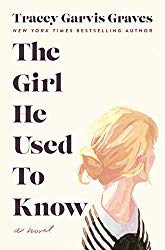 Finally, and my favorite of all of these books, I read The Girl He Used to Know by Tracey Garvis Graves. I received this book from She Speaks and I could not put it down. The concept of the love story between the two characters was really unique and interesting and the reality of the date the story was taking place (August of 2001) made me just know what was about to happen and just have to keep reading until I got there. But what happened wasn't exactly what I expected and was actually much better.
"Annika (rhymes with Monica) Rose is an English major at the University of Illinois. Anxious in social situations where she finds most people's behavior confusing, she'd rather be surrounded by the order and discipline of books or the quiet solitude of playing chess. Jonathan Hoffman joined the chess club and lost his first game―and his heart―to the shy and awkward, yet brilliant and beautiful Annika. He admires her ability to be true to herself, quirks and all, and accepts the challenges involved in pursuing a relationship with her. Jonathan and Annika bring out the best in each other, finding the confidence and courage within themselves to plan a future together. What follows is a tumultuous yet tender love affair that withstands everything except the unforeseen tragedy that forces them apart, shattering their connection and leaving them to navigate their lives alone. Now, a decade later, fate reunites Annika and Jonathan in Chicago. She's living the life she wanted as a librarian. He's a Wall Street whiz, recovering from a divorce and seeking a fresh start. The attraction and strong feelings they once shared are instantly rekindled, but until they confront the fears and anxieties that drove them apart, their second chance will end before it truly begins."
I can't say enough good things about this book. Annika is a little bit different than most people, but I could relate to her awkwardness so well. I truly loved the way Jonathan cared for her and learned to help her when situations got to be too much for her. And the way Annika grew and conquered some of her worst fears was so inspiring. I gave this book 5 stars! Make sure you check it out if you can.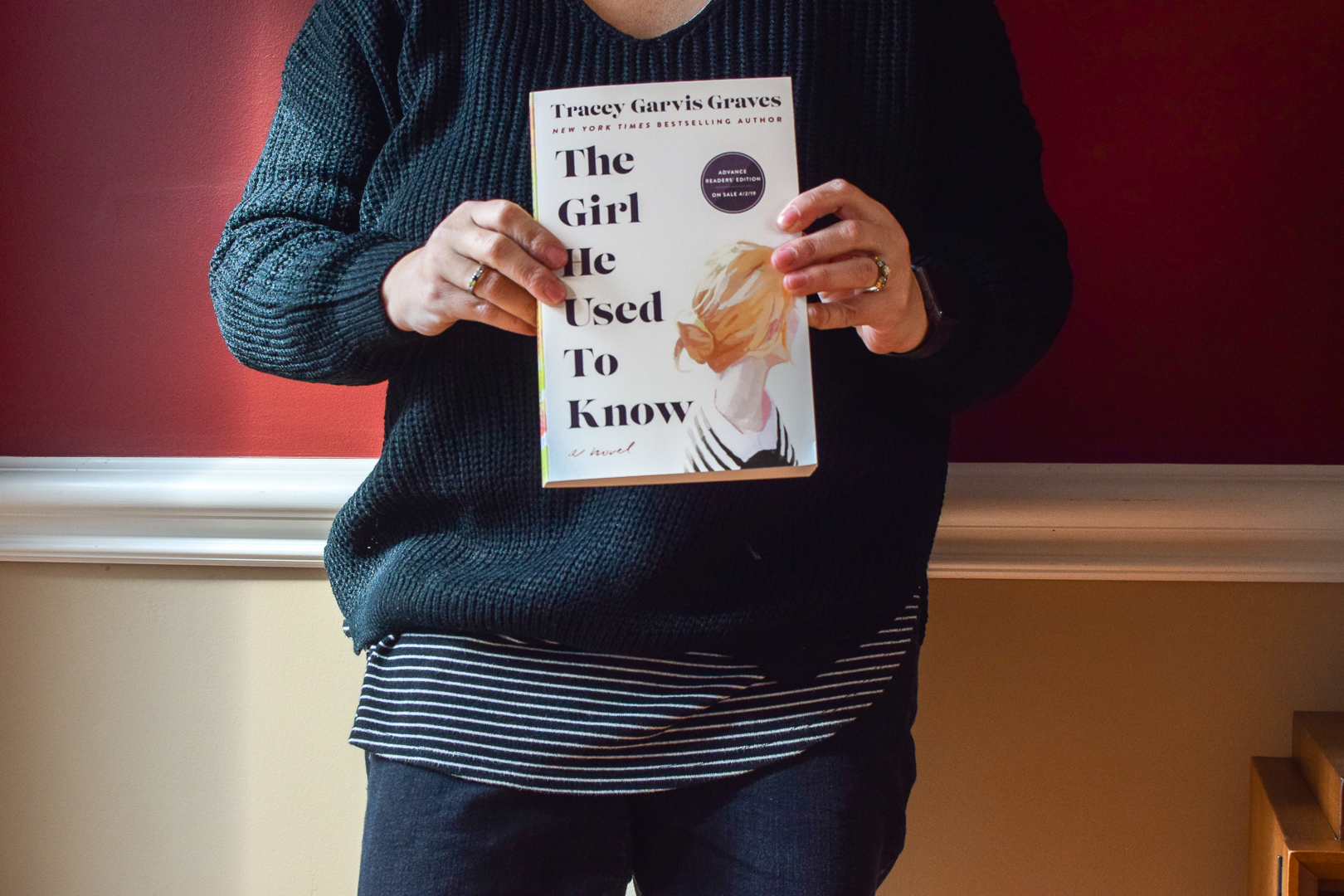 What have you been reading lately?