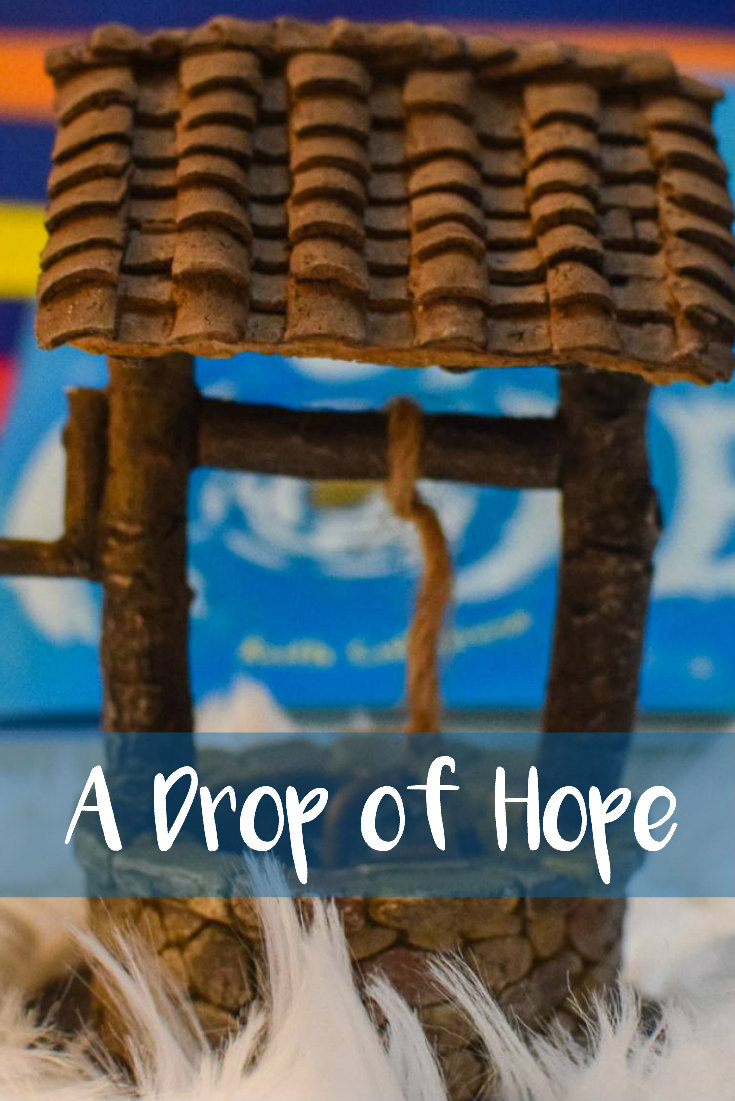 I received this product for free from Moms Meet to use and post my honest opinions. Compensation for this post was provided and this page may contain affiliate links.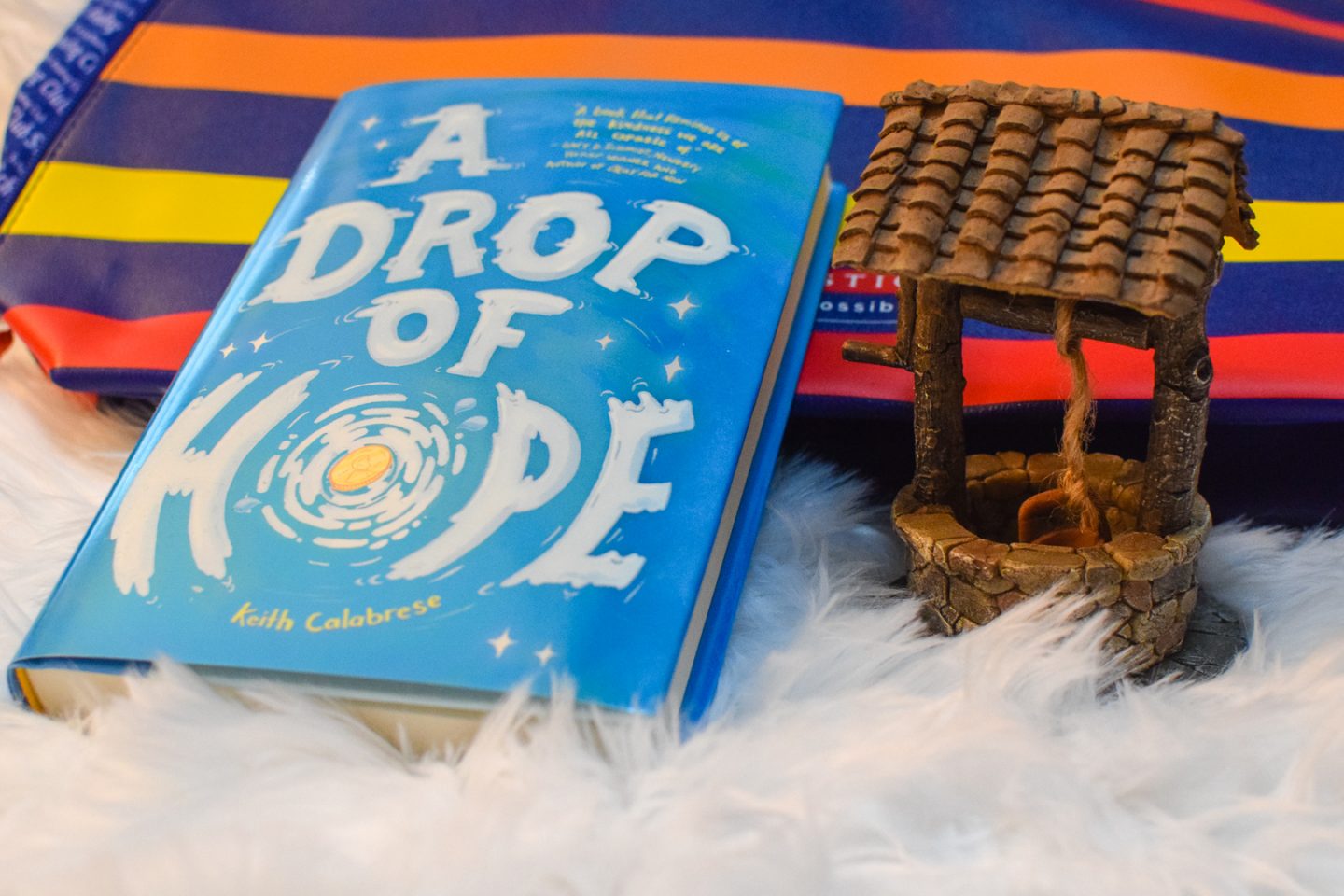 I recently finished reading the Harry Potter series to my kids and while they all really enjoyed me reading to them, we couldn't agree on what to read next. When I received A Drop of Hope by Keith Calabrese and I saw that it is geared towards ages 8-12, I decided it would be perfect for us to read together. My youngest is 8, my middle is 11, and my oldest is almost 14, but I didn't think a book about empathy and hope would be too young for her! In fact, she was the one most willing to listen to the story, while the boys were a little more reluctant. We now have read four chapters and all of us are enjoying the story so far.
A Drop of Hope is told from the various viewpoints of 6th graders from Cliffs Donnelly – also known as If Only – Ohio. Their English teacher, Mr. Earle, teaches the class about folklore. The town has its own legend in the form of Thompkins Well. A man who lived in the town in the late 1800s had an infant grandson who was ill. He threw a coin in the well and wished that he could pass away rather than his grandson, and the wish came true. With this legend comes hope.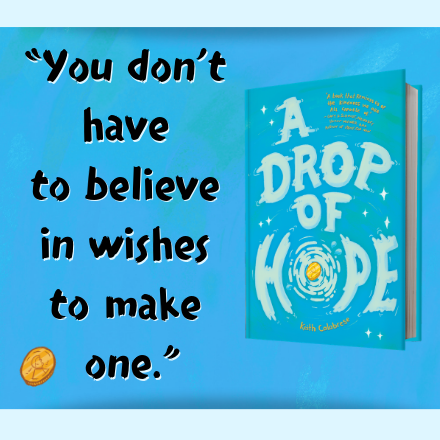 The official book description is as follows:
"A well. A wish. And a little drop of hope. Times are tough. Jobs are scarce and miracles are in short supply. But something strange is happening in If Only, Ohio. An old well has suddenly, impossibly, begun to grant wishes. And three sixth graders are the only ones who know why.
Ernest Wilmette believes a good deed makes magic happen. Ryan Hardy thinks they should just mind their own business. Lizzy MacComber believes in facts, not fairy tales. Of course, you don't have to believe in wishes to make one. As more wishes are made, the well's true secret gets harder and harder to keep. Ernest, Ryan, and Lizzy know they can't fix the world. But in their own little corner of it, they can give everyone a little hope… one wish at a time."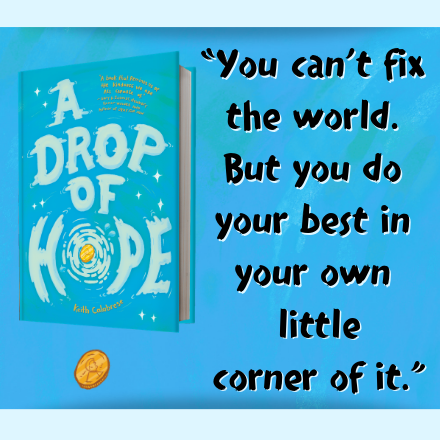 Even though we haven't read far enough to know for sure, I might be able to guess how the well is granting its wishes! From the excerpt of the book, you can tell that the characters are unique and likeable and the story is funny and relatable. I know myself and my kids are looking forward to reading more.
The author, Keith Calabrese, is a screenwriter known for television films like My Favorite Wedding on the Hallmark channel. He actually wrote A Drop of Hope on a dare. He says, "My daughter, who was seven at the time, thought I could write a decent kid's book, and essentially dared me to give it a try." How cool is that?
Scholastic's A Drop of Hope is available to purchase in the kids section wherever books are sold. You can also find Scholastic's A Drop of Hope at Amazon, Barnes & Noble, IndieBound, Books-A-Million, iBooks, Audible, and Google Play.
Do you think you or your kids would enjoy A Drop of Hope?