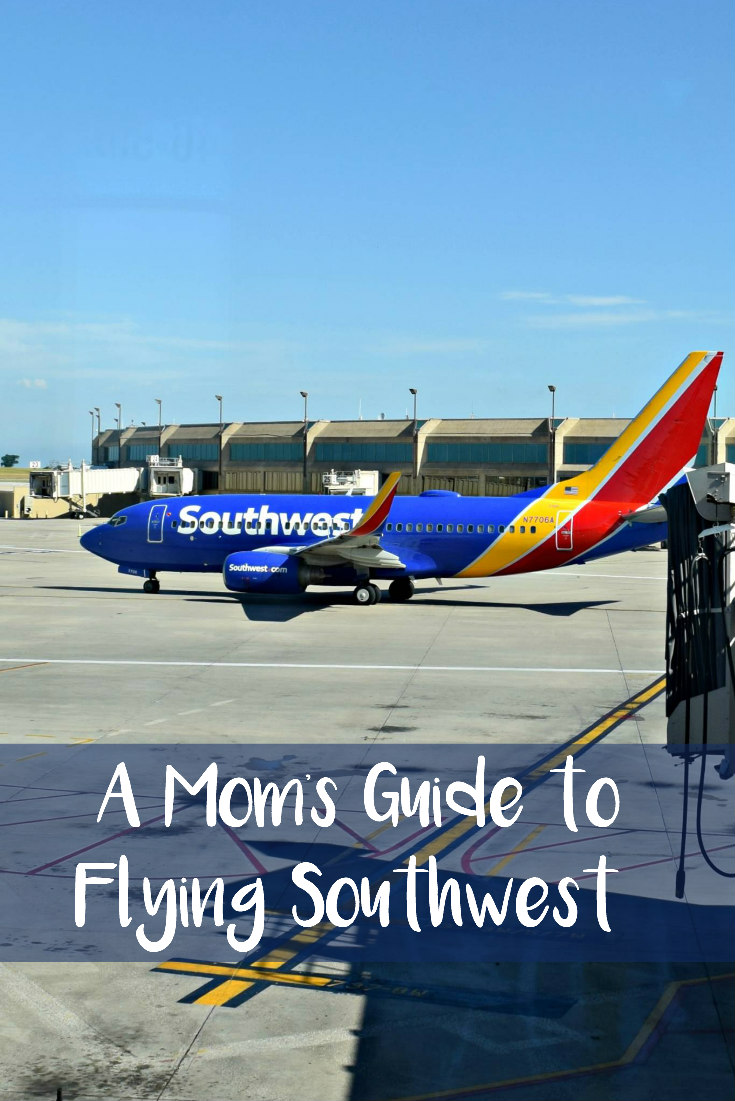 We go on a lot of trips and more often than not, we are flying Southwest Airlines. Southwest is different from a lot of the typical airlines and I feel like the only way people find out how Southwest works is from friends who have flown them before. These are the things I've learned about flying Southwest over the years I've been flying with them.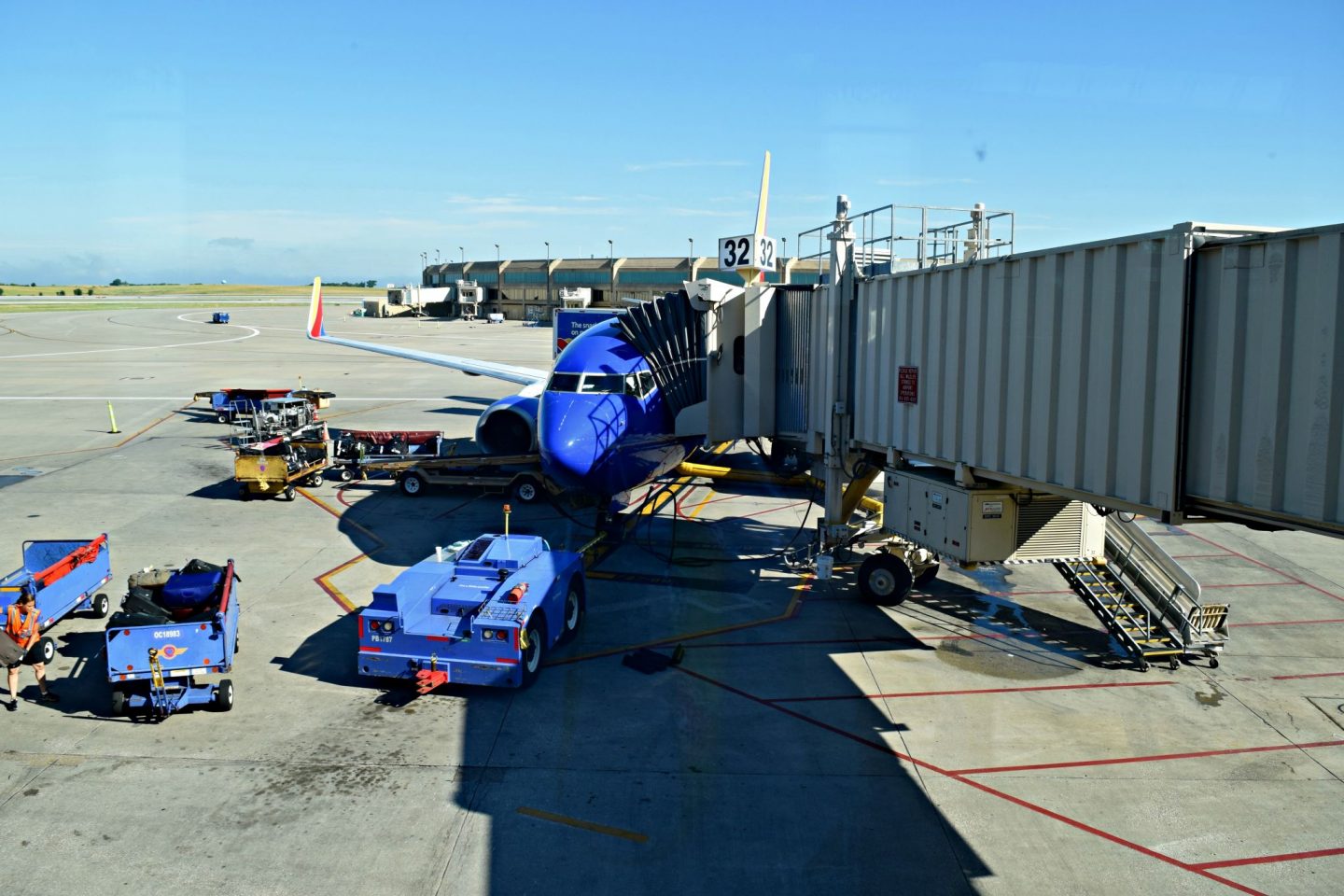 1. Southwest tickets are only found on their own website. When you do a google travel or Expedia search for flights, Southwest doesn't come up as one of your choices. A lot of times they are the cheapest option, but you need to search their website separately to find this out.
2. There is no fee for checking bags on Southwest, so if you plan to bring luggage, you should include the cost of paying for bags on other airlines when you decide which airline is cheaper to fly. There are also no fees if you need to change a flight, so if you aren't sure when you need to be somewhere, you can book and then change later.
3. You can pay Southwest for early check in. We have never done this and have not had any problems getting seats together on the plane, but there are times when it might be worthwhile.
4. You should check in exactly 24 hours before your flight. When you check in, you are given a boarding number and that is the number you will use to find your place in line to board the plane. If you can't check in 24 hours in advance, you might want to pay for the early check in.
5. An A boarding number is good. A B boarding number isn't bad.
6. The reason you have a boarding number is because seats on the plane aren't assigned (and no, your boarding number won't correspond with a seat). You will be asked to line up in order of your number, starting with the As. A 1-15 are reserved for people who pay extra, and a lot of times they aren't purchased. There are numbers on poles from 1-30 and then from 31-60 on the reverse side and you need to get in line in order. You can ask the people near you what their number is to make sure you are in the right order. Right after the A group 1-30 boards, if you have a B 1-30, you should get in line. They don't announce when it's time for the B group to line up. It just happens right after the A lines move. Same for B 31-60 and C groups.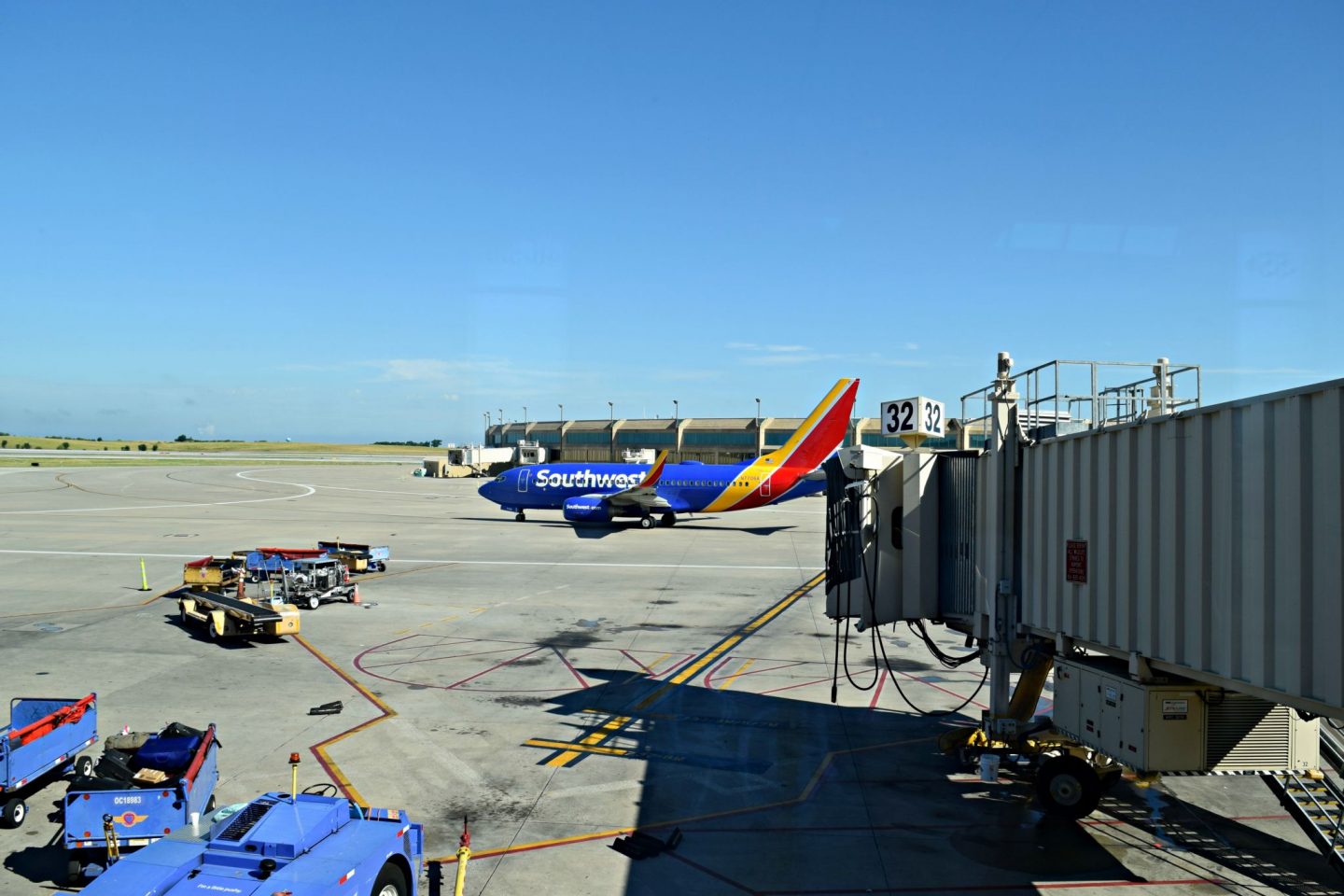 7. If you are a family traveling with a child under the age of 6 and you have an A boarding number, get in line as usual. If you have a B or C boarding number you are allowed to board ahead of the B group. For this, just wait with the other families near the person scanning tickets. This is where things get complicated for those like me, whose youngest is over 6. I was flying alone with the kids and I felt that I needed us to have seats together. Because I don't have a child under 6, I was not allowed to make use of family boarding. This annoys me because on Southwest, if a child under the age of 12 is flying alone, you have to pay an unaccompanied minor fee. So shouldn't it be expected that they would not want a child under 12 to be separated from their parent? Of course, if you board and there are no seat available together, people will switch around for you. But I think it would be much less complicated to just allow all families with young children to board before the B group.
8. If you are not flying with kids, try for the emergency exit row for more leg room. You just have to agree that you would be able to open the emergency door in the case of emergency. Sometimes the flight attendants stand in that row while people are boarding. You may think that means someone is already sitting there, but you can just ask if the seat is occupied.
9. If you are flying as a couple and the flight is not fully full, try taking an aisle and a window seat. As the later boarding numbers board the plane, they will head to the back to look for aisles and windows and skip over the middles until they know there is nothing left. If someone does ask to sit between you, you can always move over and give that person an unexpected aisle or window. (And if you are boarding late and spot people who seem to know each other in the window and aisle seat of a row, you might ask them if their middle seat is open!)
10. Southwest often makes stops at multiple airports so you might have a continuing flight. If this is the case, you stay seated while those not continuing exit, and then you are allowed to move up to the front. If you have a connecting flight, you will likely get a high boarding number on your second, later flight, because you will get your number for that one when you check in for the first one – meaning more than 24 hours in advance!
11. If you have the Southwest app you can watch movies on board on your smart device. You can also watch live TV on their website and you can use messenger apps like WhatsApp!
Have you ever flown Southwest? Do you like the open seating or find it annoying?