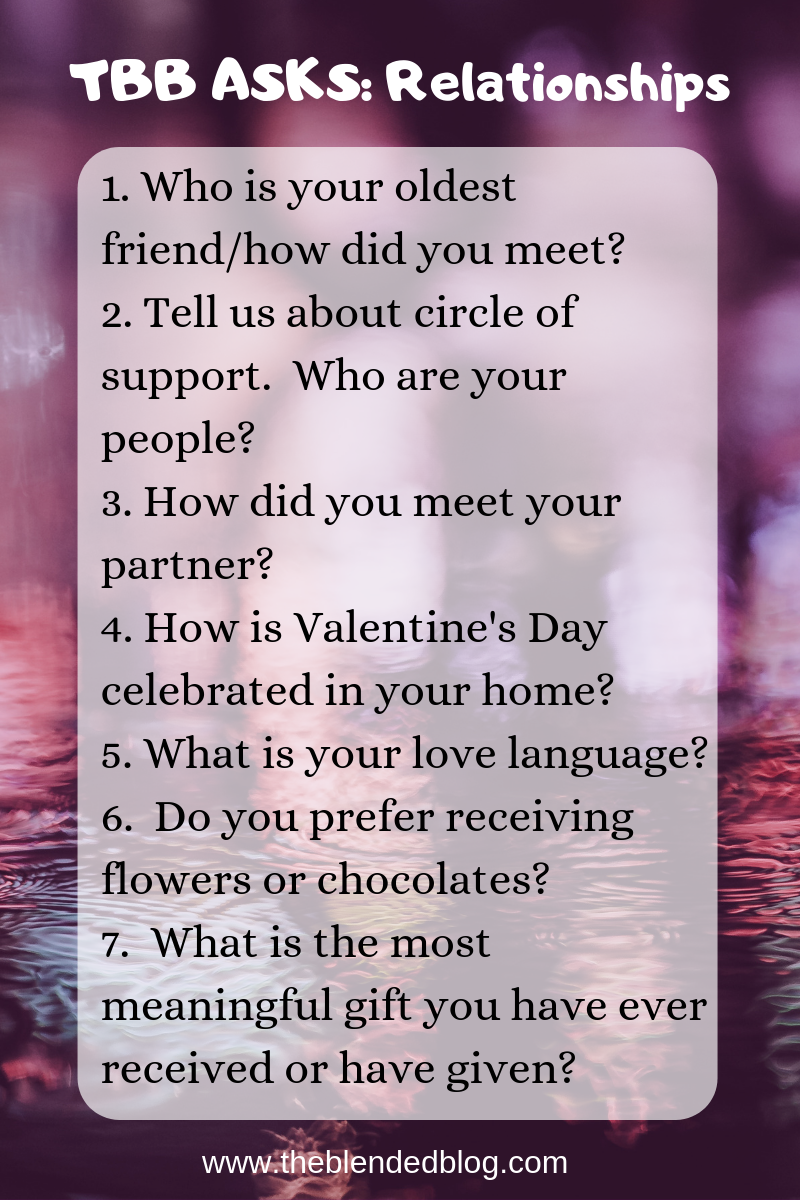 The first Monday of the month means it's time to answer questions from The Blended Blog! This month's questions are all about relationships.
1. Who is your oldest friend and how did you meet?
I'm guessing this means the friend you've known the longest and not your very first friend that you are still friends with on Facebook…does Facebook count? I think my oldest friend that is still in my life in person is actually Dave! We met when we were 18 years old, which means I've known him for more than half my life.
Ok, scratch that. I literally just got an Instagram notification from my friend Amy, which reminded me that I've known her since I was in high school and we still talk regularly and we get together when we can – the last time we saw each other was in July of 2017 when I was in San Diego and she came down from L.A. to hang out with us. How did we meet? Well, believe it or not, we started out as pen pals!
2. Tell us about your circle of support. Who are your people?
Besides my husband, I go through phases where I feel like I don't have any friends. I have a small group that I hang out with once in awhile here in KS. I have a best friend here that is my go to person for support. I have a very good friend who I have traveled with a few times and we text each other a lot. And I have my best friend from college who I love visiting whenever we are back in NJ.
3. How did you meet your partner?
As I mentioned, we met when we were 18. We met on a trip to Israel that we both went on with our campus Jewish group.
4. How is Valentine's Day celebrated in your home?
We don't celebrate Valentine's Day, although sometimes I go pick up some half price candy for the kids the day after!
5. What is your love language?
I wrote a post about that once – I'll Show You My Love Language. My score on the quiz told me that mine is Acts of Service.
6. Do you prefer receiving flowers or chocolate?
I prefer neither because they aren't gifts that last. I would normally choose chocolate over flowers, but I can't have chocolate on my diet!
7. What is the most meaningful gift you have ever received or given?
My engagement ring? Or maybe a diamond that I got from my grandmother when she passed away.
Now tell me any of your answers to these!