This month, I'm once again linking up with Tanya to share what I've been purchasing via Amazon. However, I took a bit of an Amazon break after everything I bought in November and December, so I do have a bit less to share than usual. These links are affiliate links, which means that if you click them and make a purchase, I may receive a small incentive.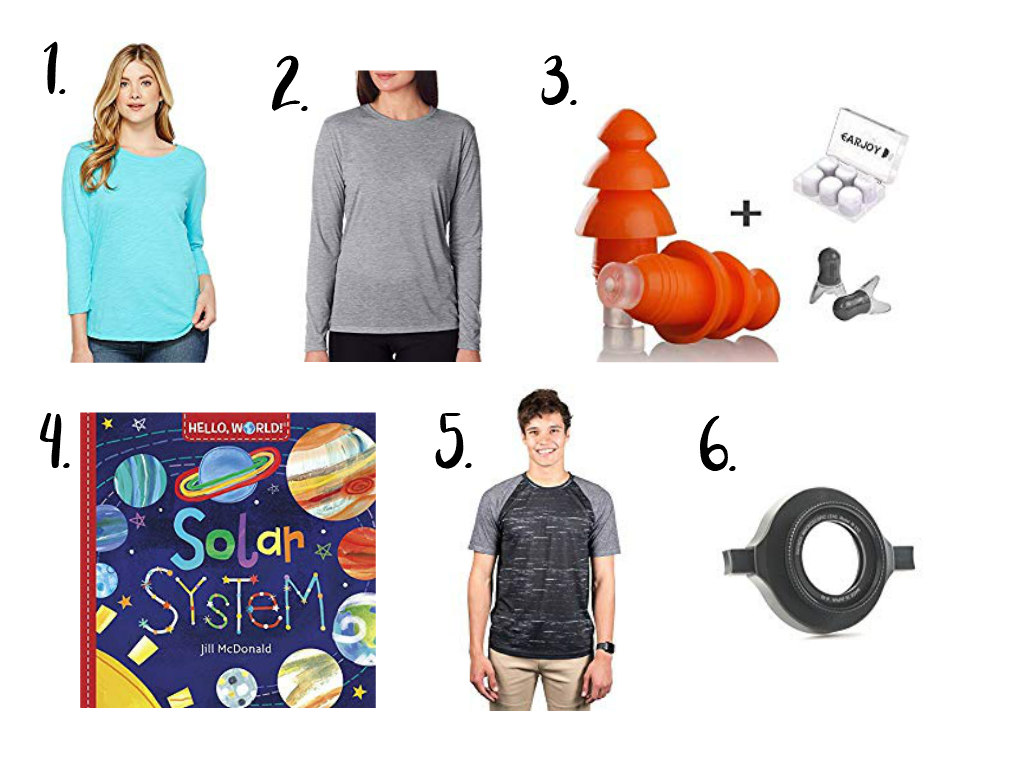 1. Fresh Produce Catalina 3/4 Sleeve Shirt in Striped Turquoise – It doesn't seem that the exact shirt we got is still available, but Gabbie picked out this shirt for herself.
2. Gildan Performance Long Sleeve Shirt in Grey – Gabbie also picked out this shirt for herself.
3. Earjoy Ear Plug Set – I was offered the opportunity to review these ear plugs and because Gabbie has trouble sleeping when she is sharing a room with someone who snores or breathes loudly, she agreed to try them out. She is going away this coming weekend, so we will see if they help her!
4. Hello World! Solar System – My nephew turned one so we sent him this cute book off of his wish list along with an Amazon gift card!
5. Brooklyn Surf Men's Rashguard / Swim Shirt – I was offered the opportunity to review this swim shirt. I could have ordered it for Dave, but I thought Zachary would definitely need new swim shirts for this coming summer, so I chose a size small (adult size). I think it will still be too big for him, but I hope he can use it in the future.
6. Raynox 250 Macro Snap-On Lens – I actually ordered this from B&H so I could use Paypal, but I thought I should still share it here. By snapping this onto my regular camera lens, I can get close up to objects for macro photography.
Have you ordered anything fun from Amazon lately?