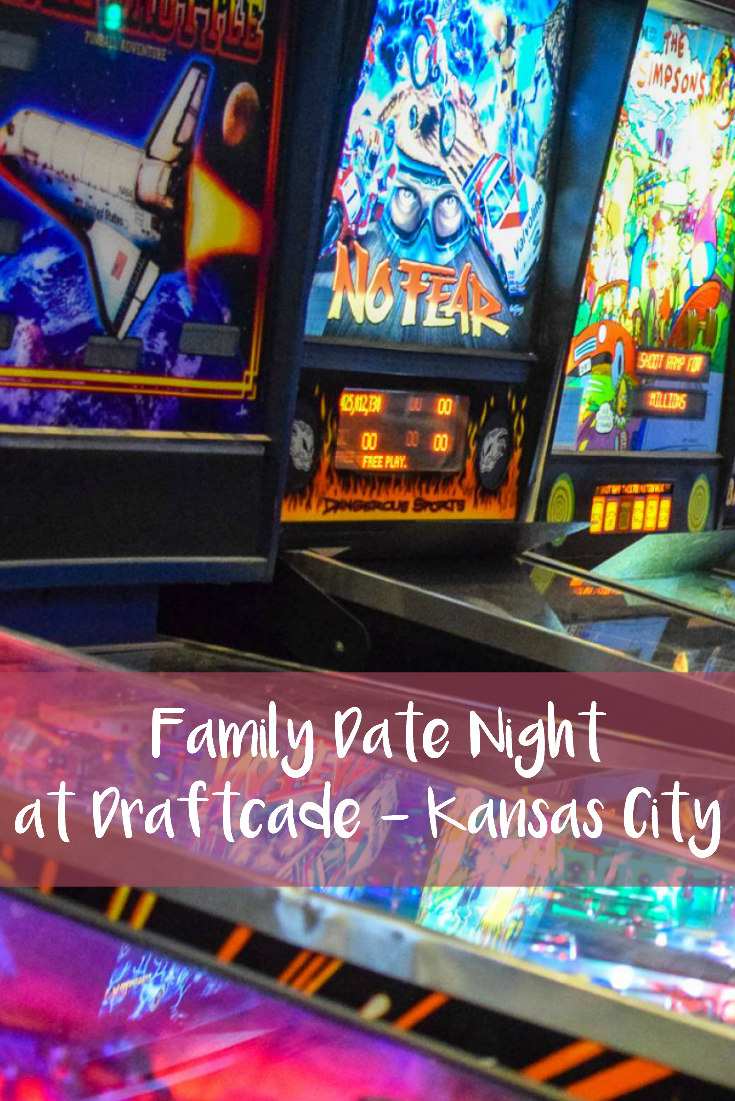 Last week, we were invited to check out the arcade games at Draftcade in Kansas City. Dave and I took the boys for a family date night! With 60 drafts on tap and over 75 classic arcade games, the location was a perfect destination for all four of us.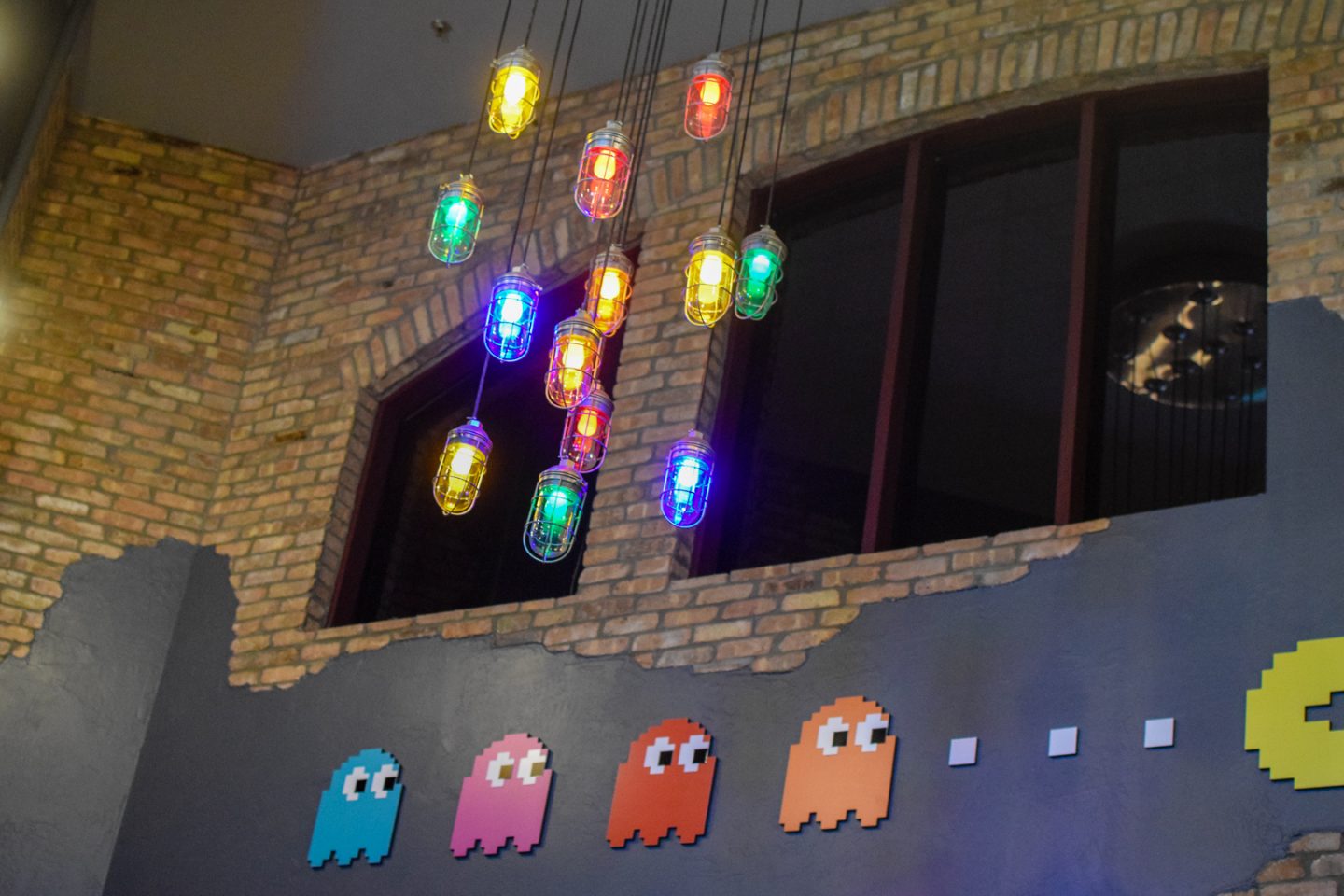 The kids were excited to tell me each time they noticed that one of the games was in Wreck-It Ralph. I was excited that I still remember how to play Pacman! With unlimited game play, you can keep practicing a game without feeling badly that you have to feed it all of your quarters!
The boys really enjoyed playing pinball on the various machines. Simon especially loved it!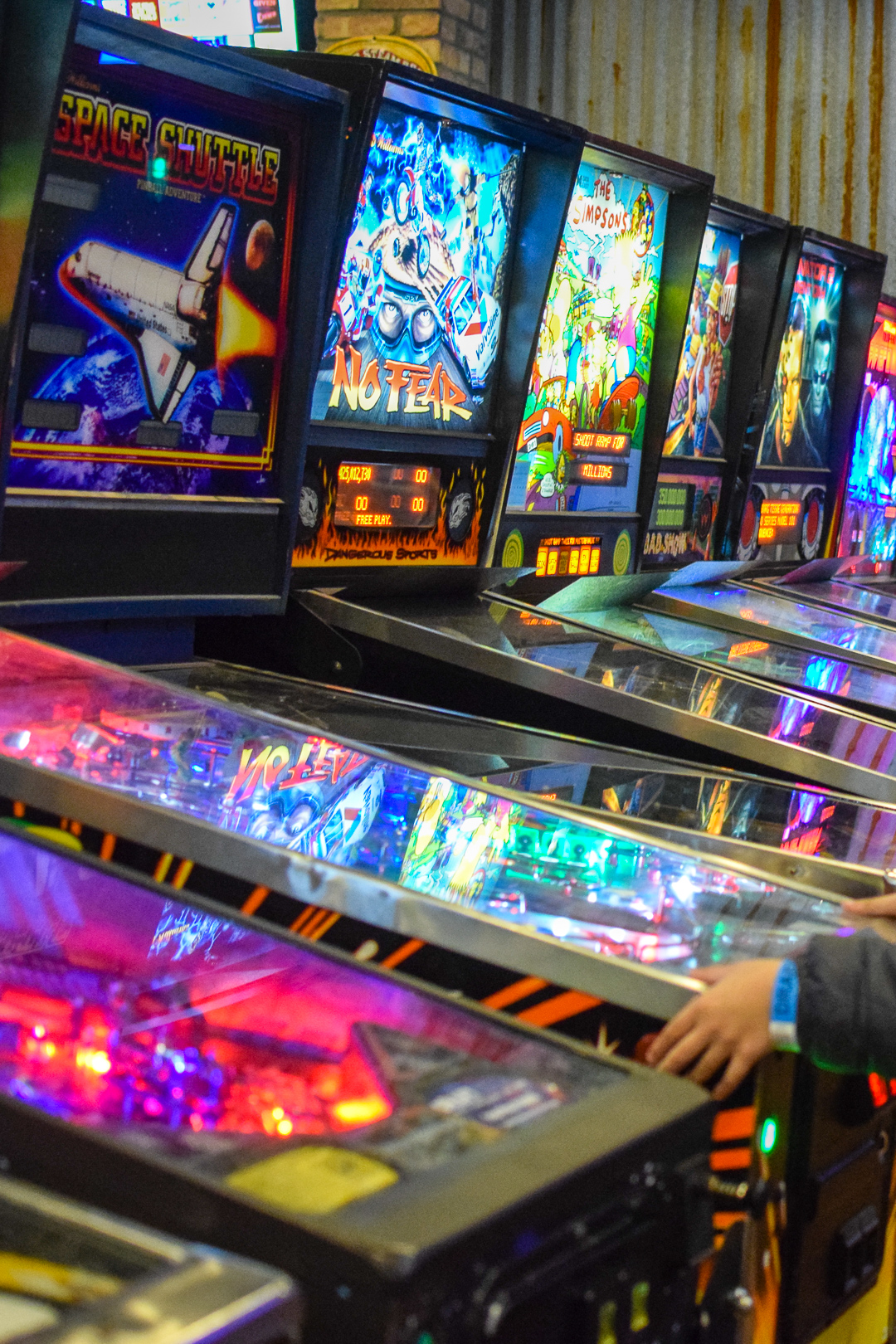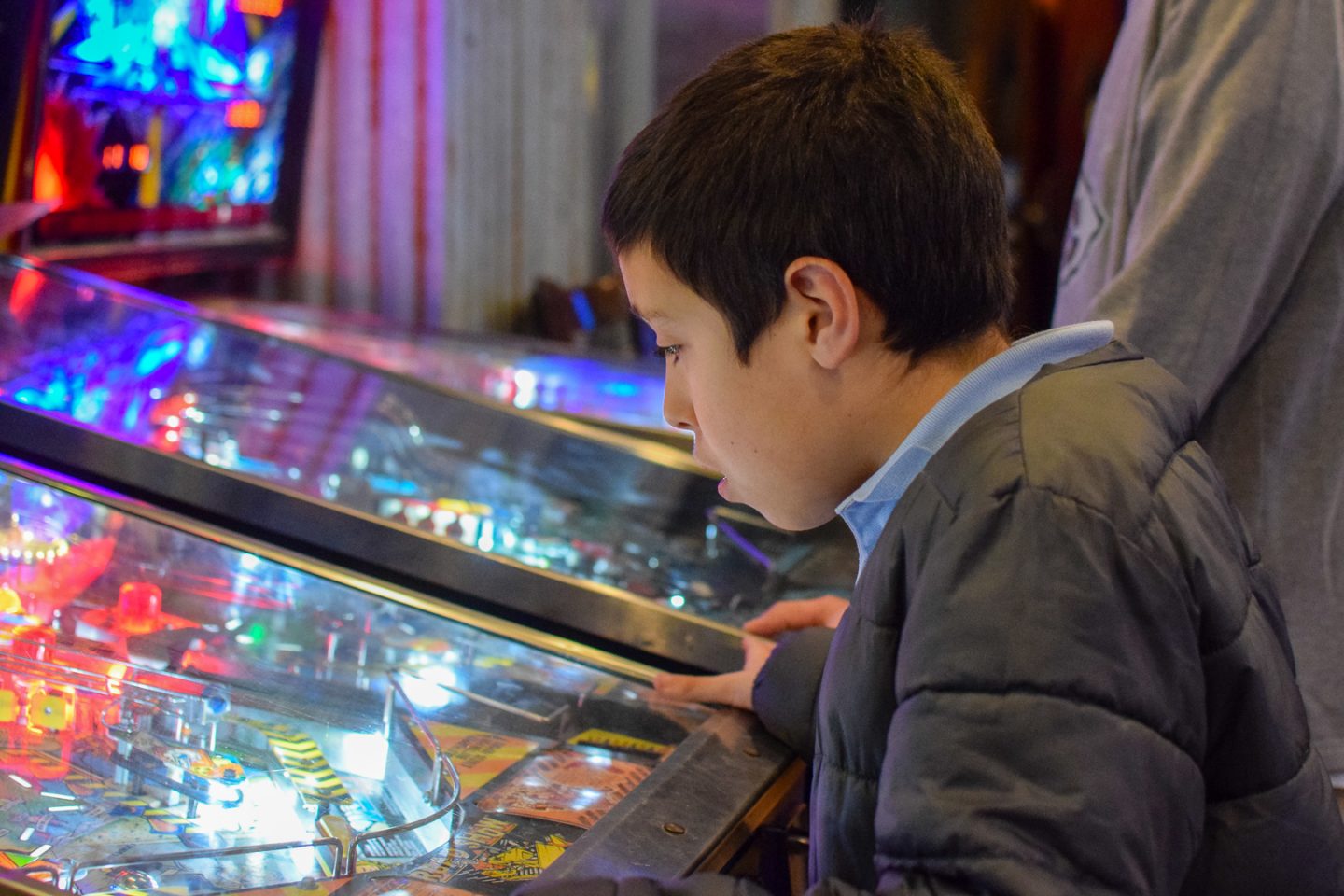 We played each other in Skee Ball – Zachary is pretty good at it!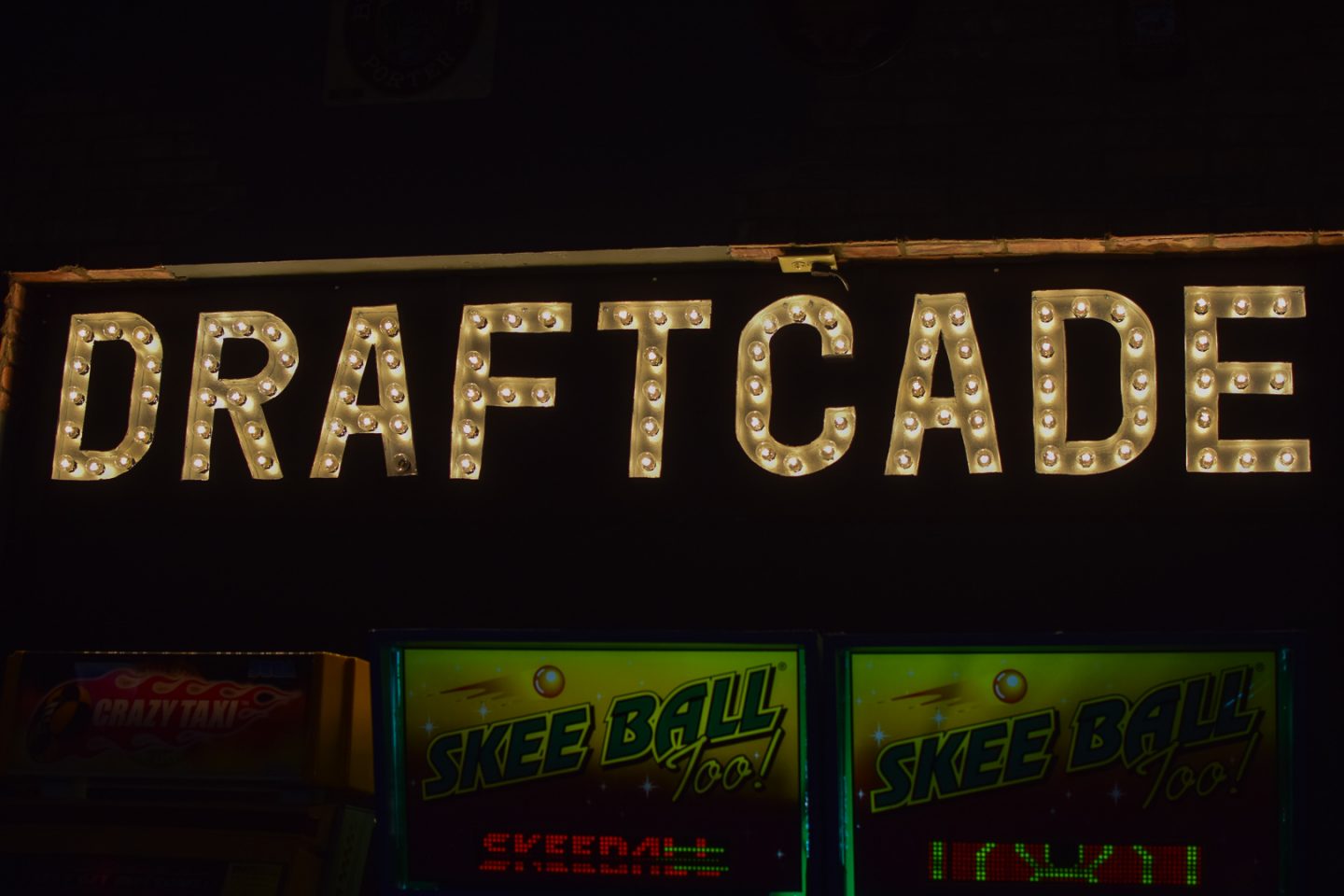 Dave ordered beer, of course.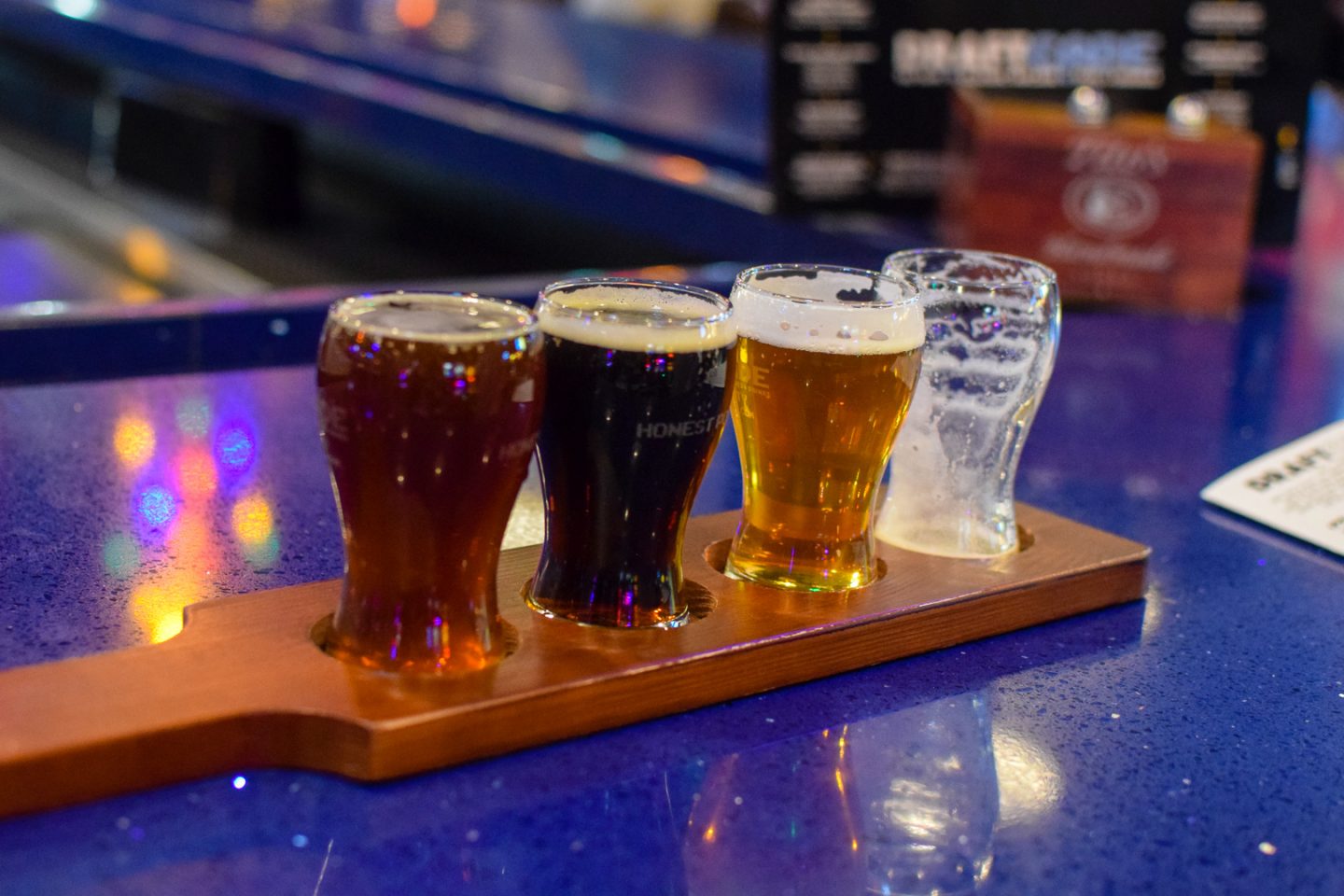 Simon tried his hand at Pacman as well as Tetris and more. Zachary tried out Qbert! I played some Super Mario as well as all of the above.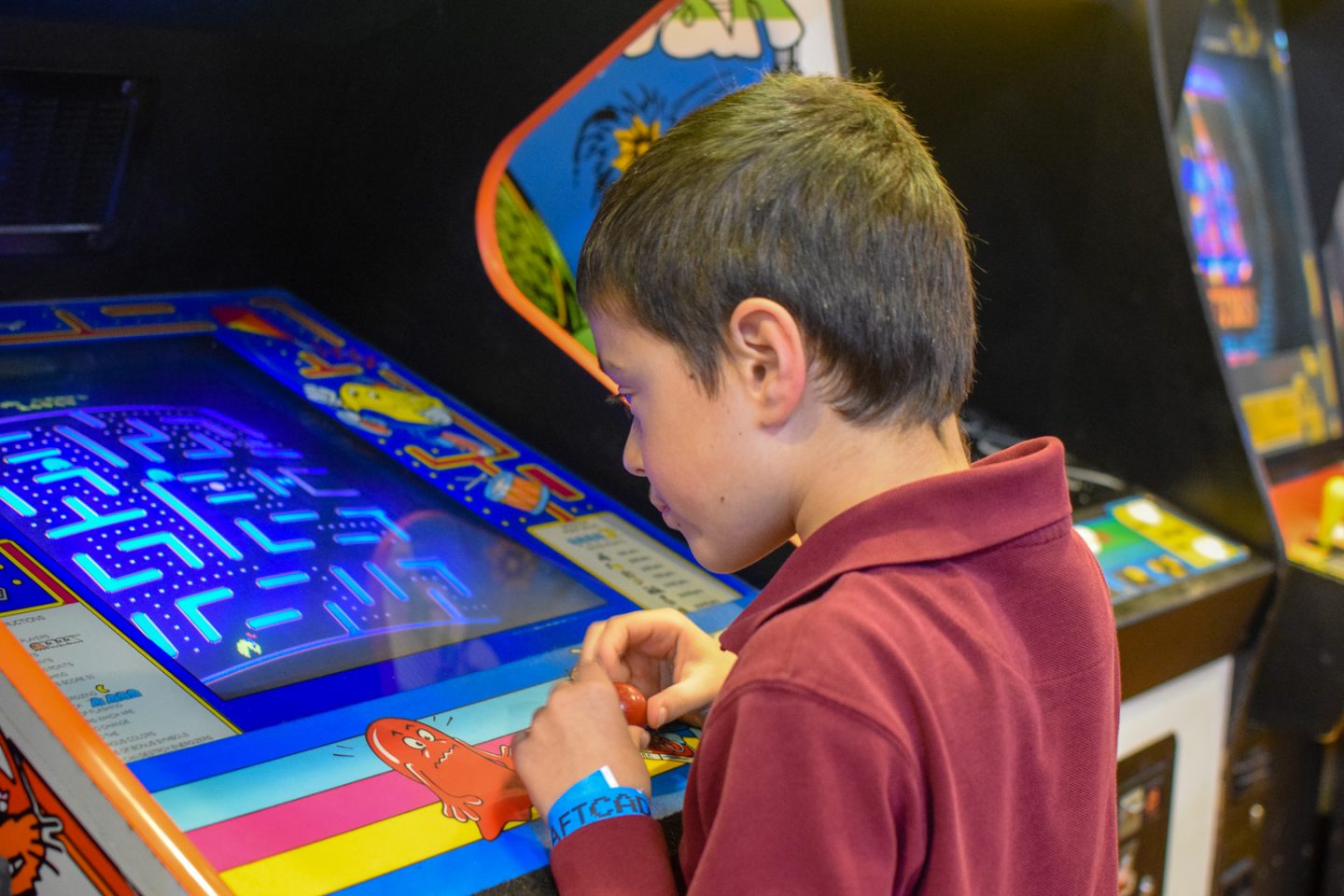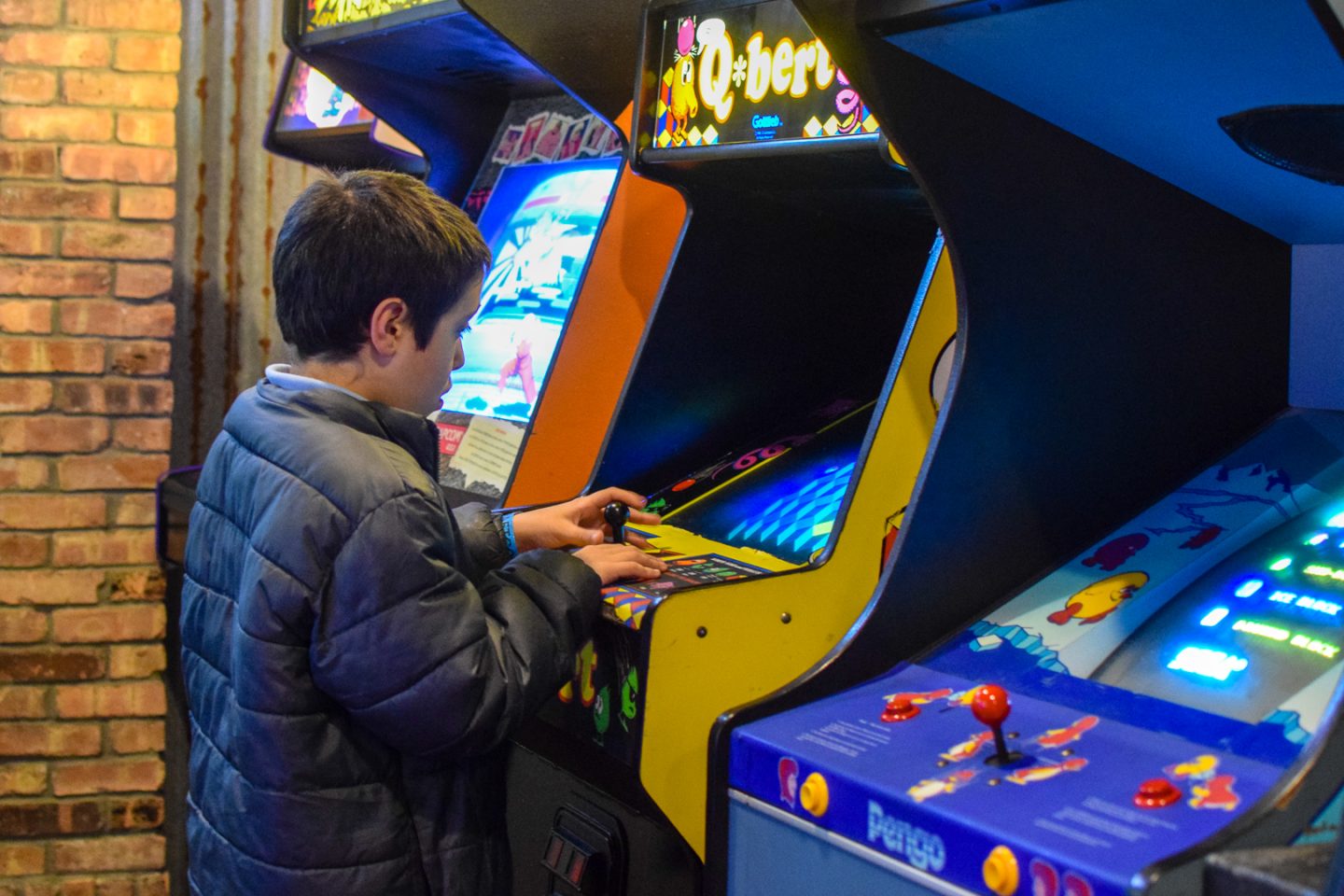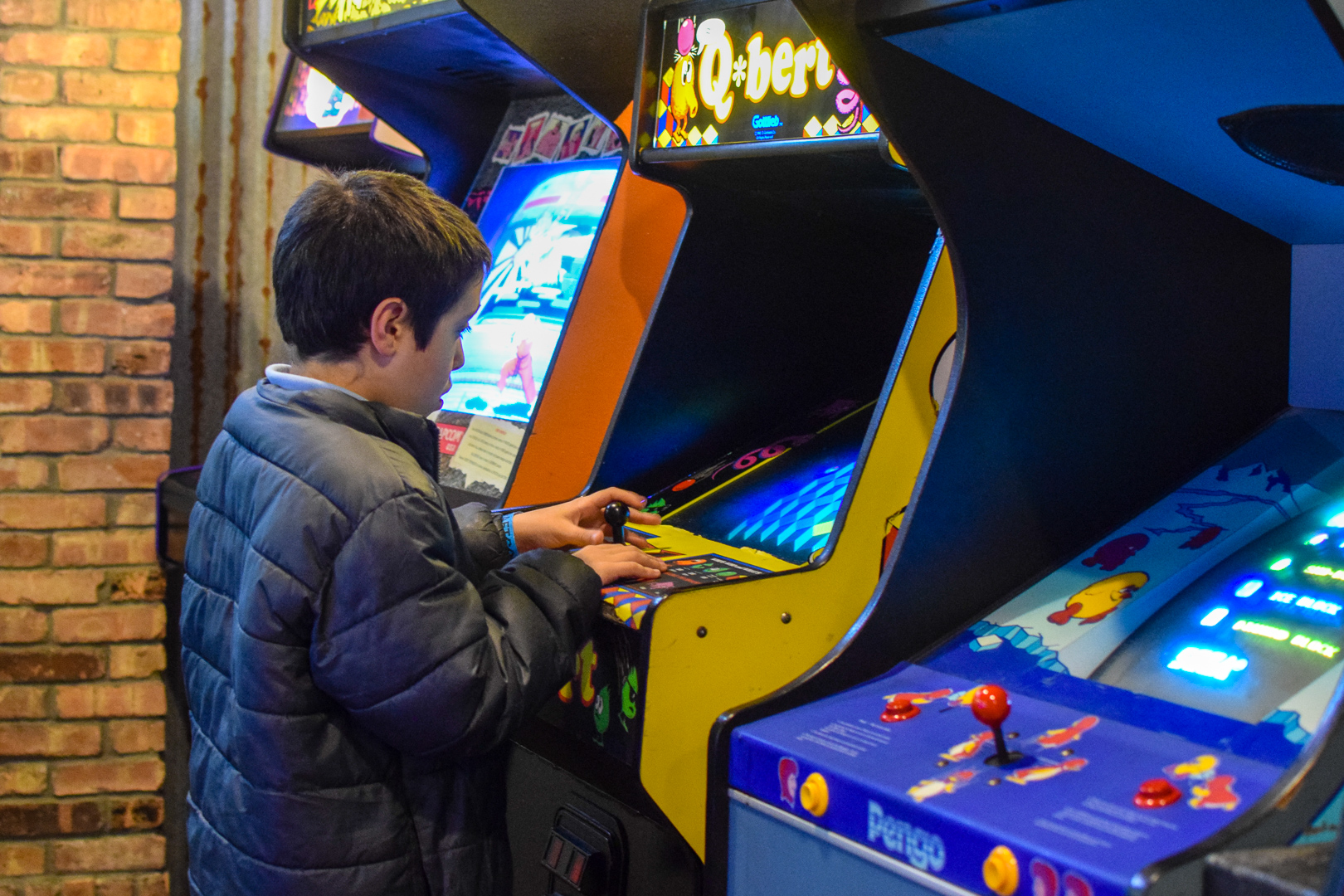 I think going out as a family is a great way to spend time together – and we did it on a school night too! Gabbie wasn't with us because she was at dance, but the boys had a lot of fun. Thanks to Draftcade for the invitation!