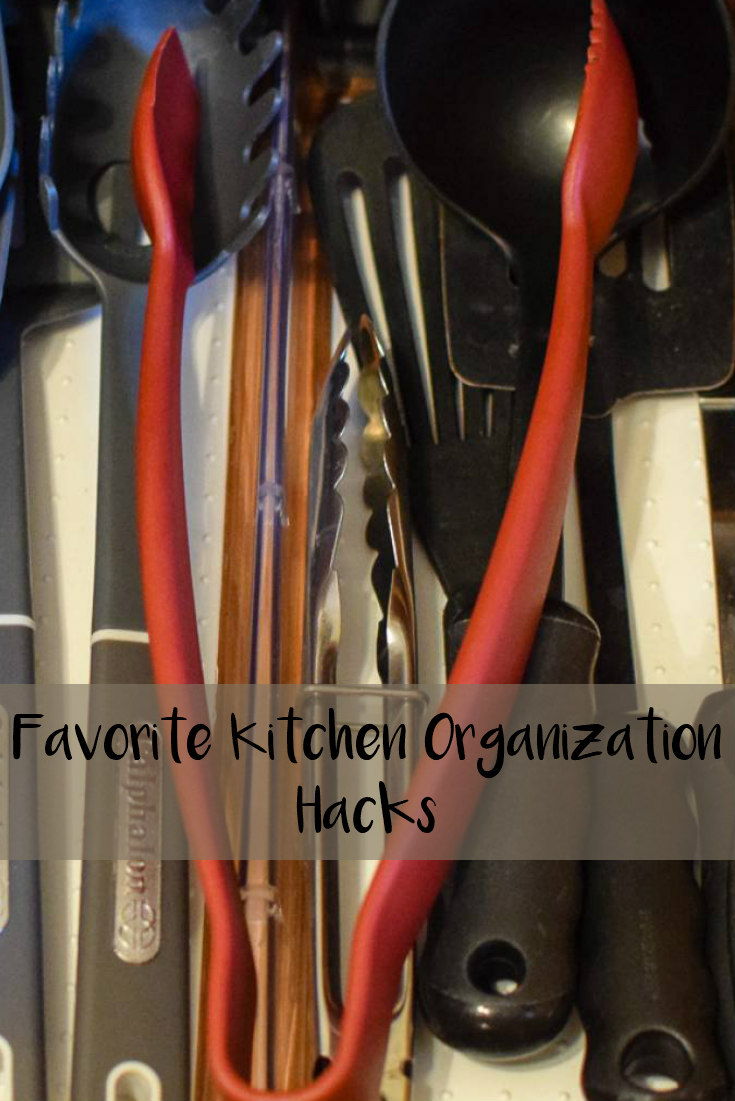 Since the beginning of the year, I have been working on organizing and decluttering my kitchen. While doing so, I found myself smiling over my favorite kitchen organization hacks and I wanted to share them here.
I love storing my sponges in this over the sink sponge holder. I got mine at TJ Maxx but there are a lot of options on Amazon, like this Umbra Saddle Sink Caddy.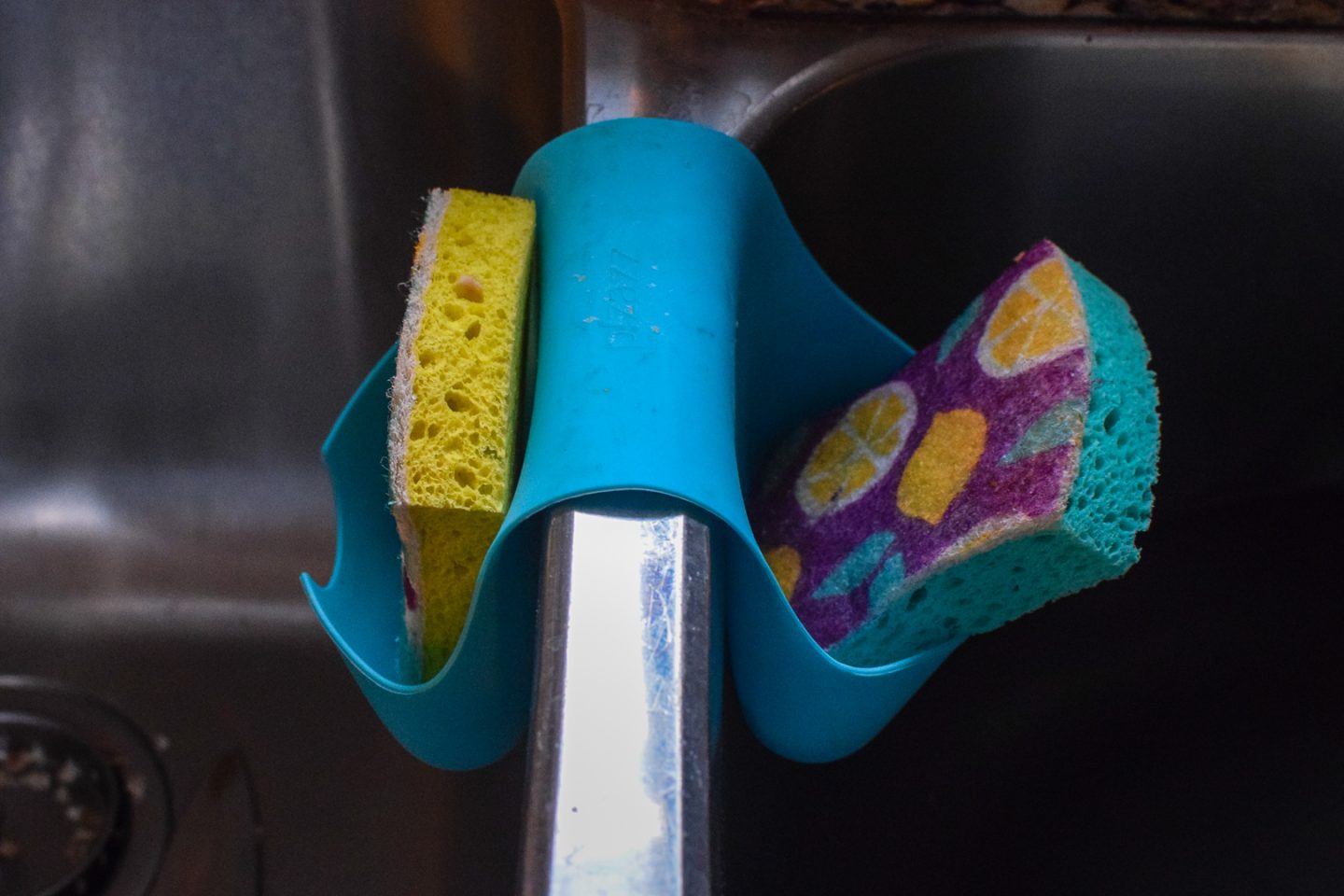 2. Awhile ago I added these small Command hooks to the side of my oven and I use them to hang my measuring cups, measuring spoons, and oven mitts.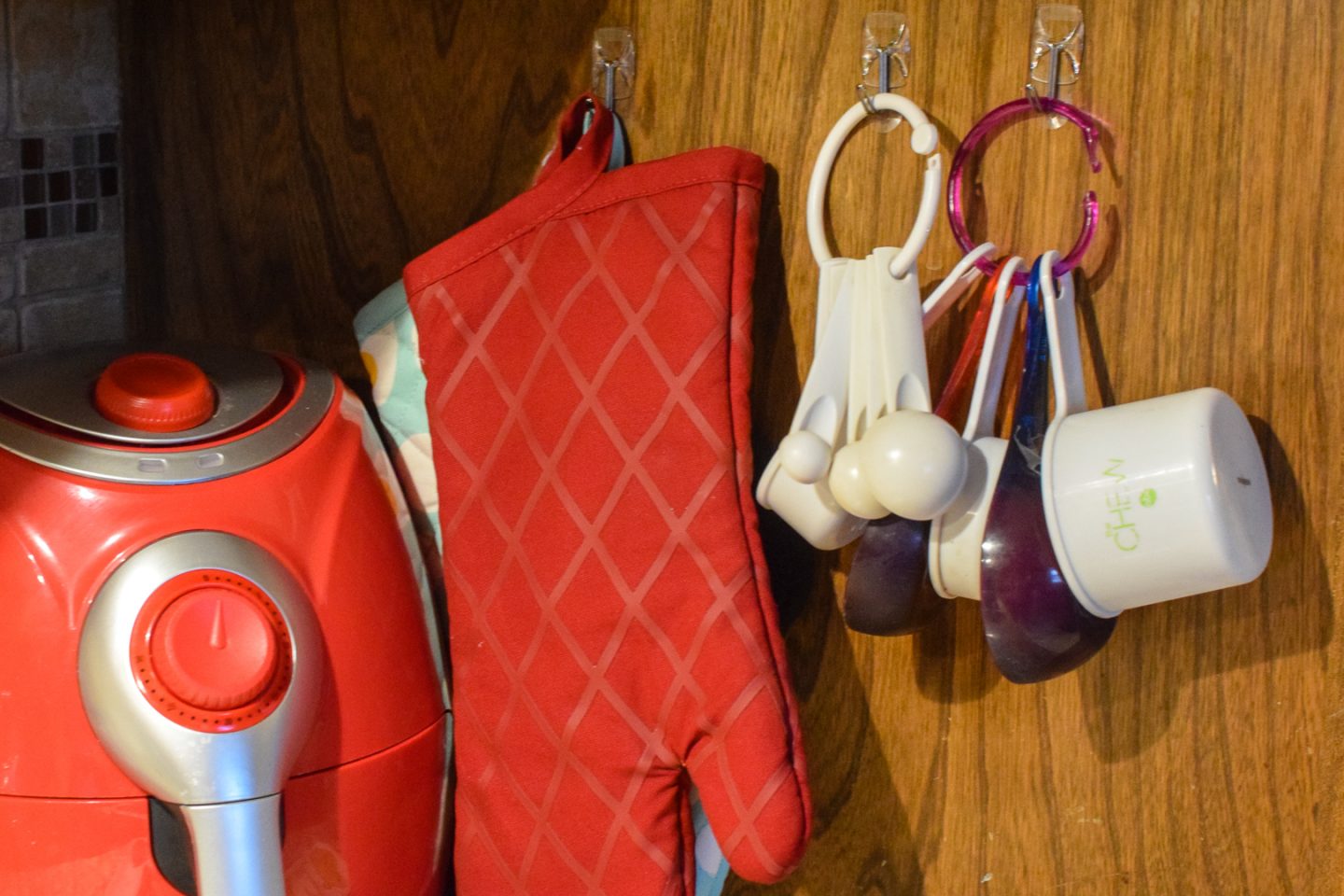 3. Inside my pantry, I hung an over the door shoe organizer to keep resuable grocery bags and water bottles. It saves so much shelf space!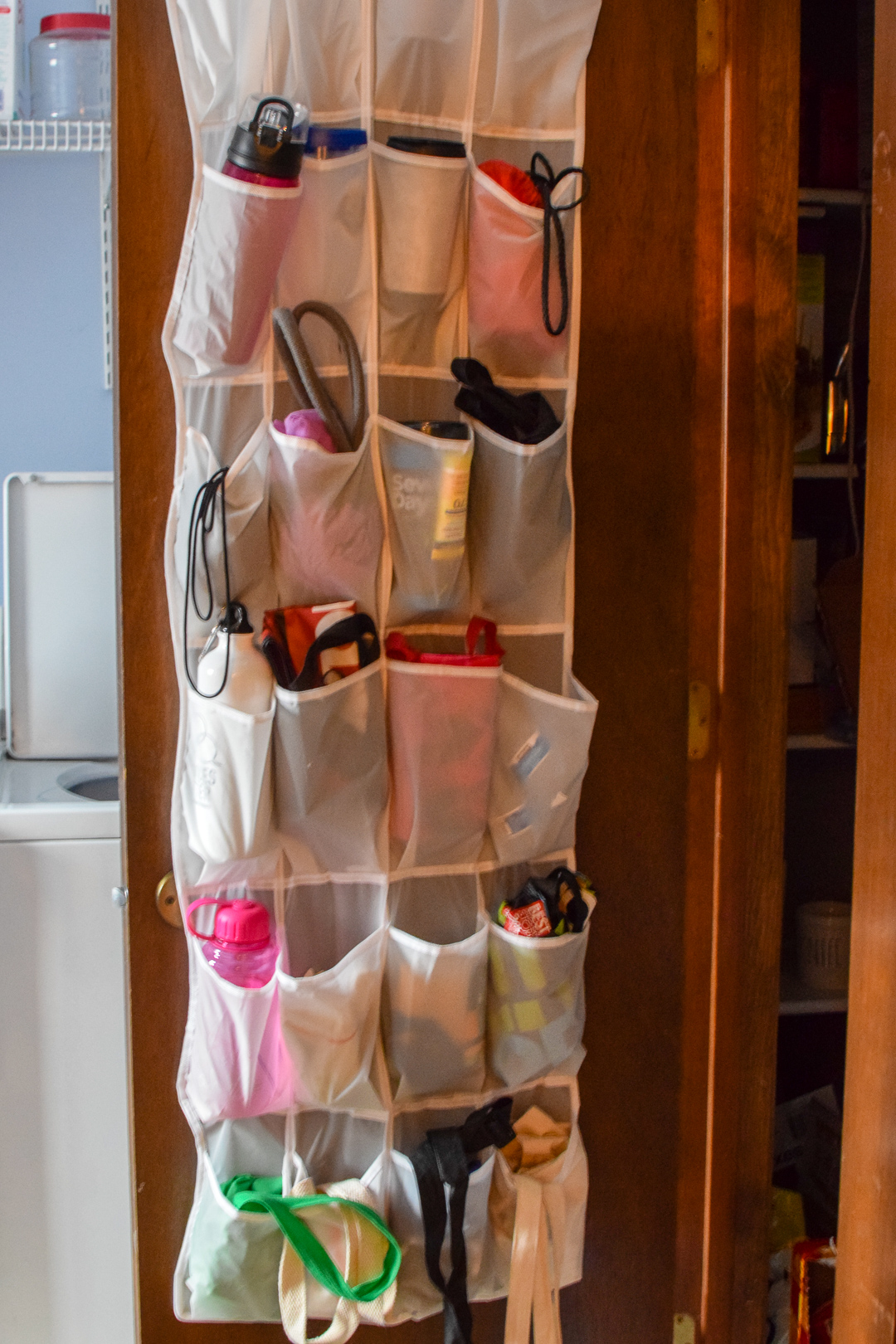 4. I use plain plastic bins to sort like items together in my pantry. You can see my soup mix bin and my canned goods bin in the picture below!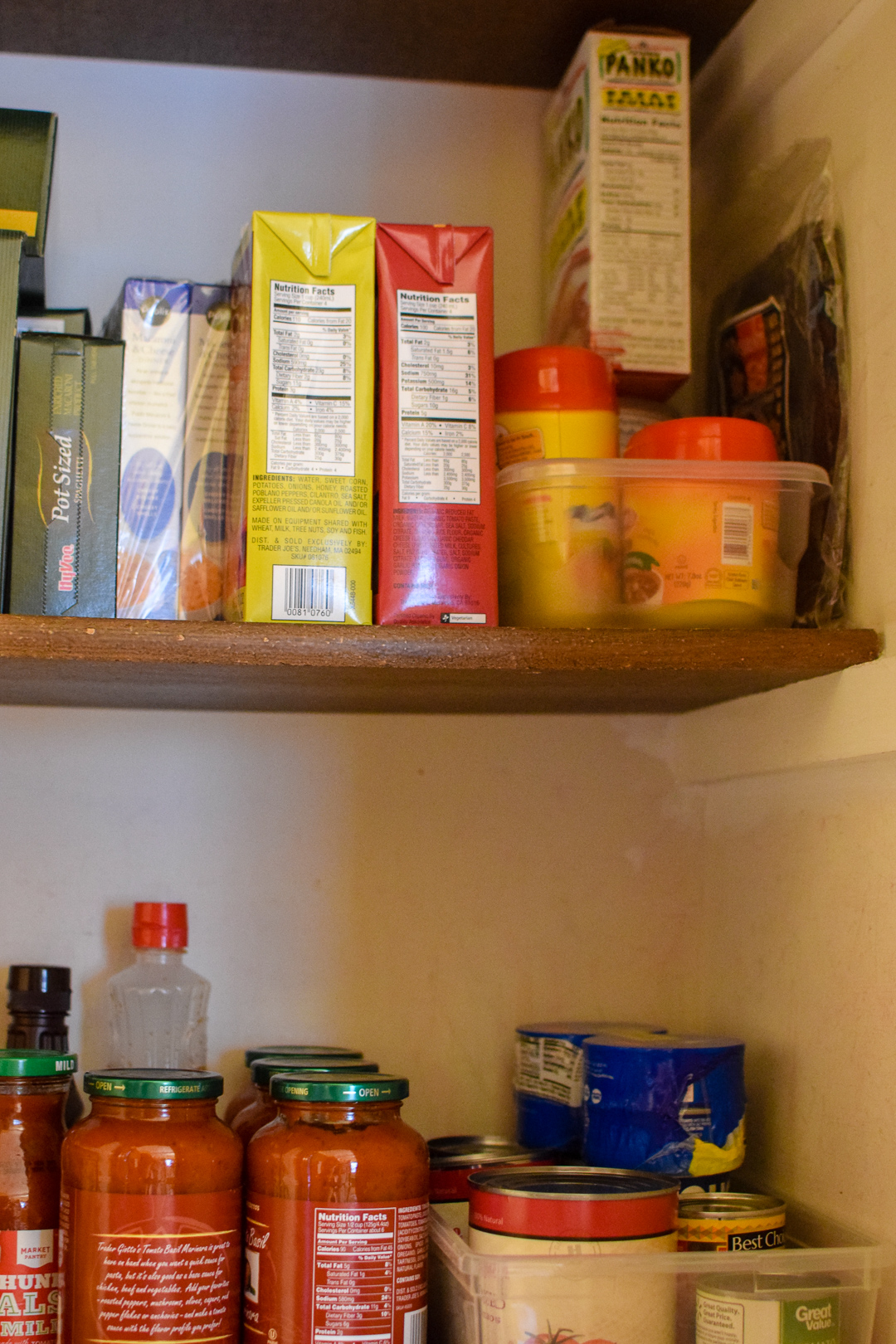 5. I finally got new drawer organizers to solve my mess of utensils. The one I was using before was too small for what I had in it. I got a few sets of MadeSmart trays at HomeGoods and divided them up between a few drawers that needed help. This one is my new favorite!
6. I've been using a microfiber dish drying mat for awhile now – and mine is quite dirty so I could possibly use a new one – and I love it. I used to keep big dish drying racks on my counters and this is so much neater!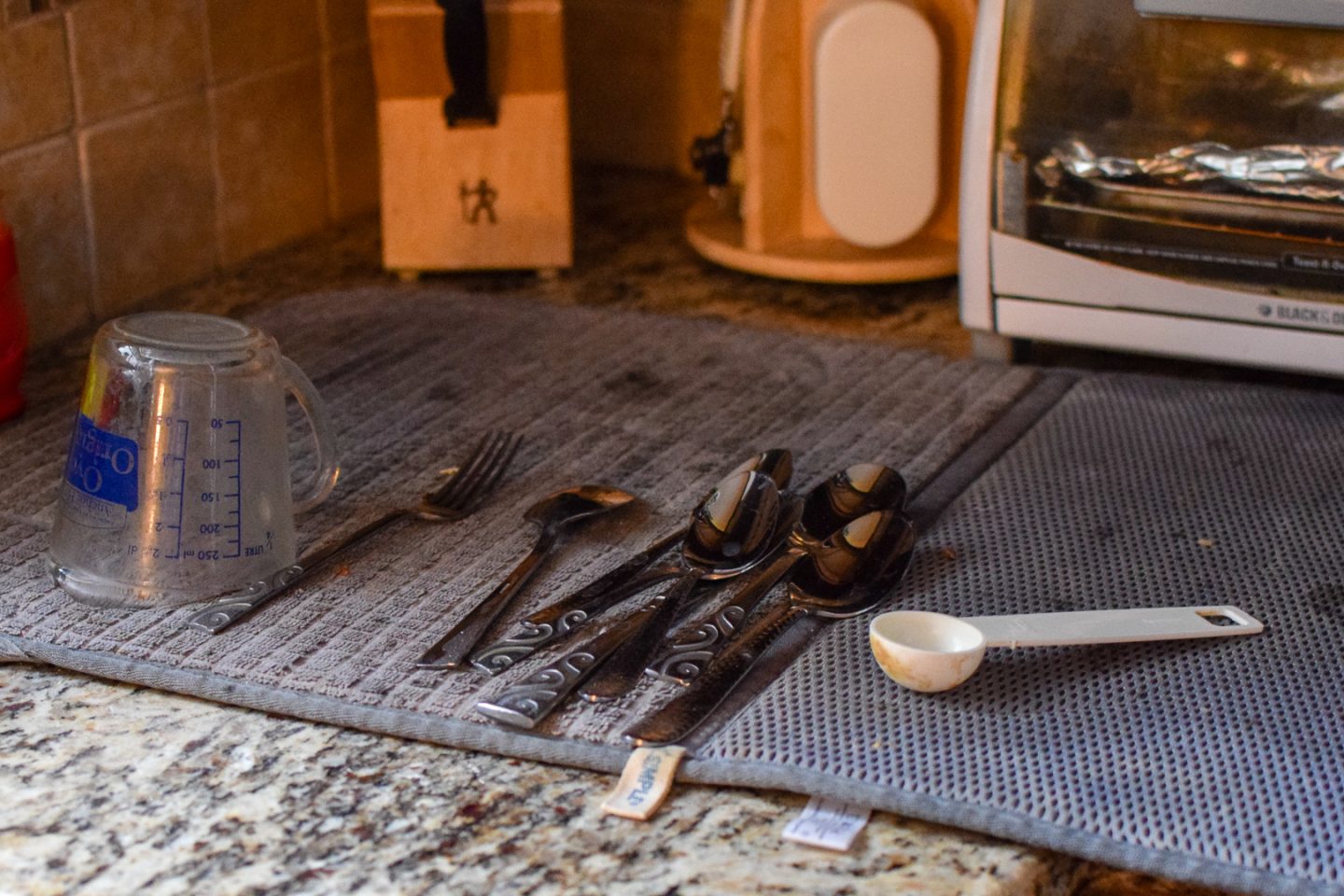 7. I have shared this before, but my favorite kitchen hack is my dry erase board that hangs on my pantry door (not the same door that has the over the door organizer on it!). When we have something we need to buy, we write it on the board. Before I go to the store, I take a picture of the list. After we buy anything on the list, we erase that item! It is so useful! By the way, I think you can see where my boys inherited their handwriting from! Dave also likes to spell things in silly ways when he writes on the list, but this time he didn't do that!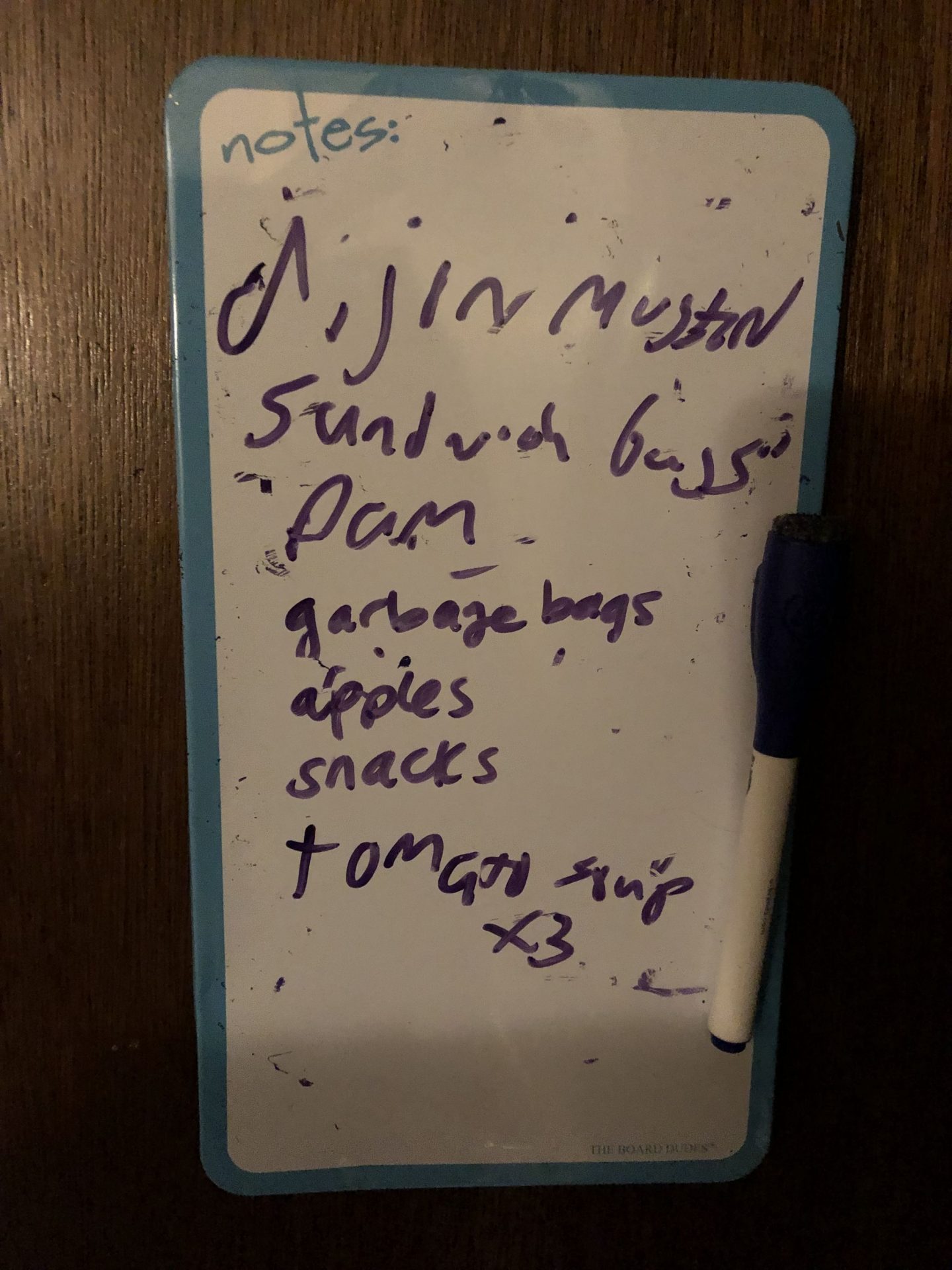 What kitchen organization hacks do you find useful?