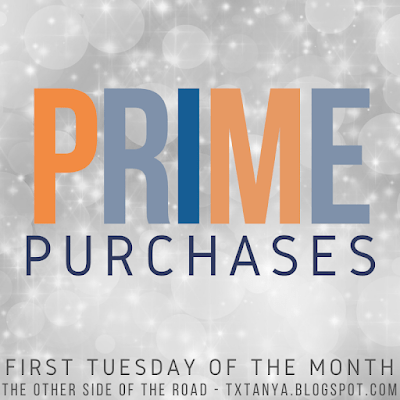 This month I'm once again linking up with Tanya to share what I've been purchasing via Amazon. After a few slow months, this month we bought a lot on Amazon! These links are affiliate links, which means that if you click them and make a purchase, I may receive a small incentive.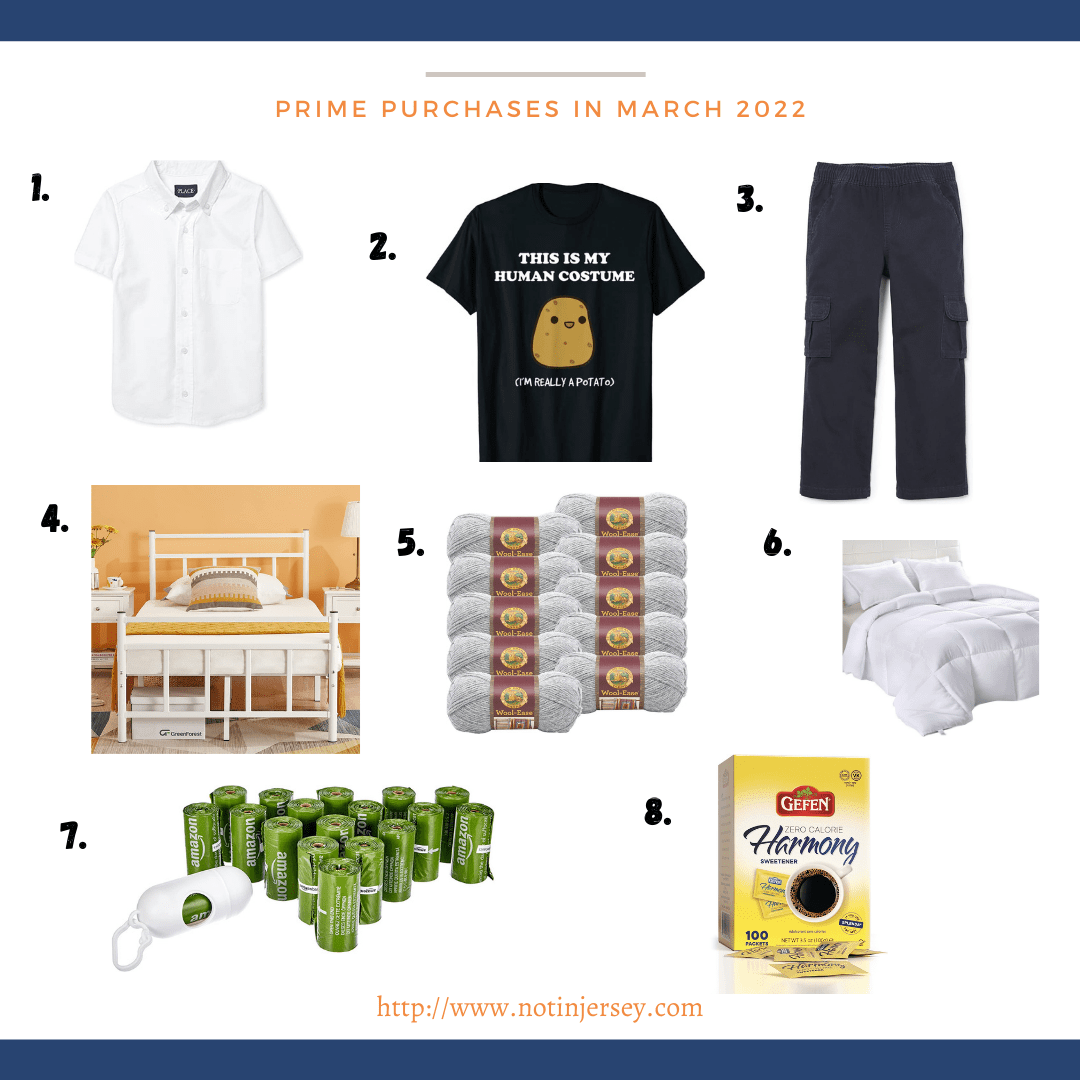 1. The Children's Place Short Sleeve Button Down Shirts – Zachary needed a bigger size in these shirts and they were cheaper on Amazon than the actual Children's Place site. He hasn't worn these yet so I hope the sizing works!
2. This Is My Human Costume Shirt – Simon wanted to be a potato for Purim but instead we got him this shirt. Hopefully he will wear it again!
3. The Children's Place Pull on Pants – Zachary really likes these pants and he needed more pairs since he was going on his school trip and wouldn't be able to do wash mid-week. I ordered from Amazon because I knew we'd get them on time.
4. GreenForest Twin Bed Frame with Headboard – Gabbie has had a loft bed since she was about 10 and she decided she didn't want it anymore. She ordered this new bed for her room. It was annoying because Amazon delivered the package to the post office and the post office said it was too big to deliver so we had to go pick it up. It wasn't even that big! The bed itself was not hard to put together and Gabbie is liking it.
5. Lion Brand Wool Ease Grey Heather 10 Pack – Gabbie wanted me to knit her a throw blanket to put at the end of her bed so I ordered this yarn. I am almost done knitting it now.
6. Utopia Bedding Twin Comforter – Gabbie also decided her new bed needed a new comforter so she purchased this white blanket.
7. Amazon Basics Poop Bags with Dispenser – I had been buying poop bags from Walmart but I don't like their powdery smell and I saw that this came with a dispenser that I could attach to our leash. It is very convenient to not have to grab bags and shove them in my pocket before we walk the dog! I just have to make sure I don't run out and not realize!
8. Gefen Zero Calorie Sweetener for Passover – Dave just ordered this because we ran out of our Passover sweetener than we use in our coffee over the holiday. We can't get it locally so he was smart to order it!
Have you ordered anything from Amazon lately?