Daily Goodie Box is a site that sends out free boxes of goodies (based on availability) to try and review. Their tag line is Daily Goodie Box. It's more than just Free Samples! I received the October Daily Goodie Box and it was filled with fun things to try!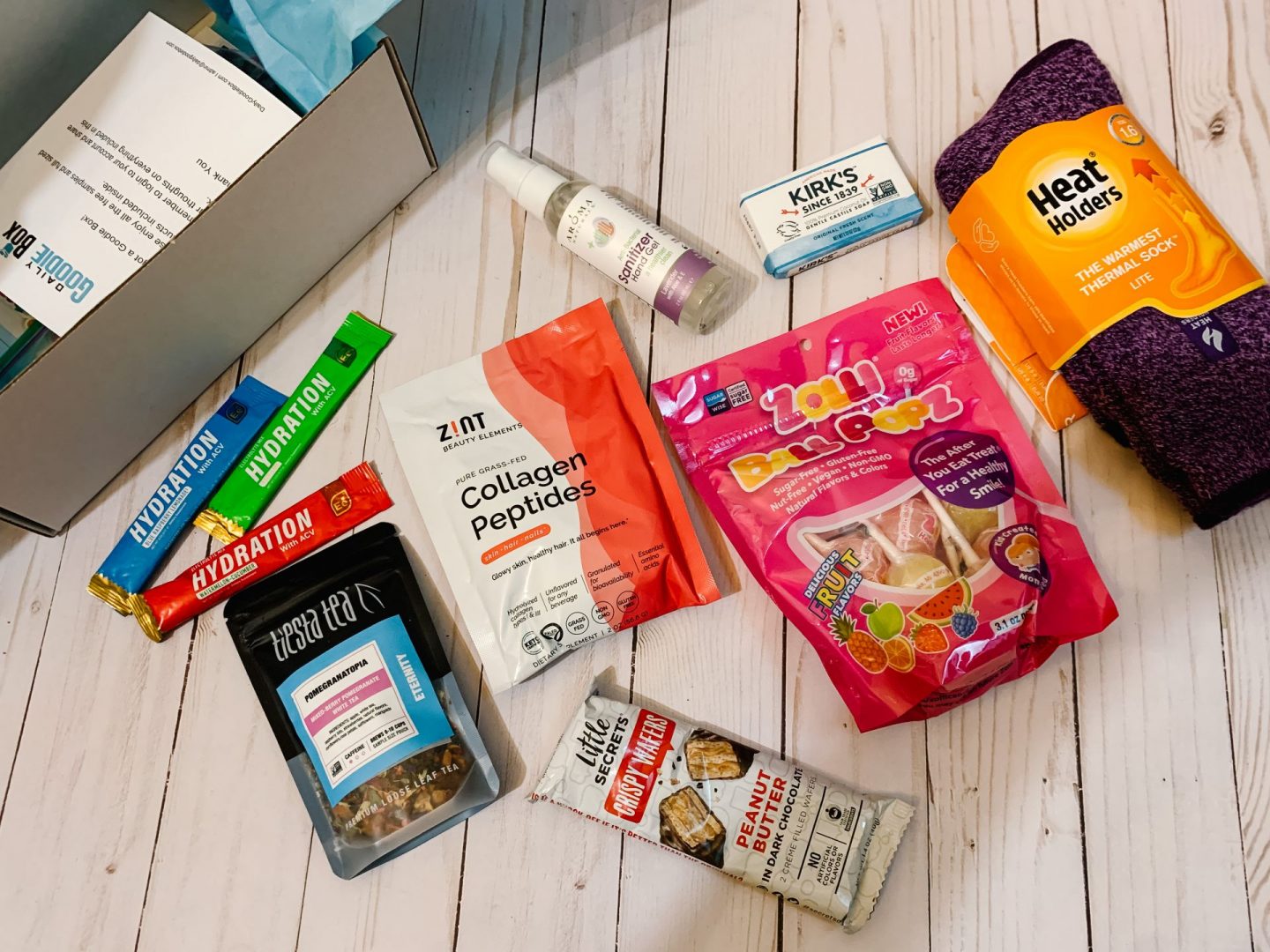 What was in my box this time? 8 fun items! You can also check out the 7 items I received in the September Daily Goodie Box.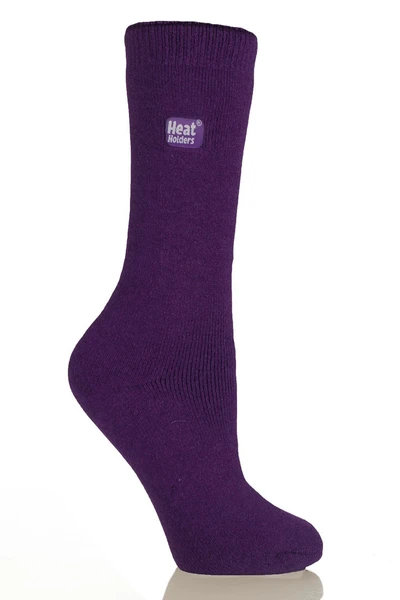 Heat Holders – Thermal Socks – Keep feet warm on the coldest of days and pull on this pair of solid color, medium thickness, crew length Heat Holders® LITE™ for women, the warmest thermal sock.
My Thoughts: I actually received these socks once before and they are really warm! I know they'd be great to wear with winter boots and sometimes you just need warm feet in the house!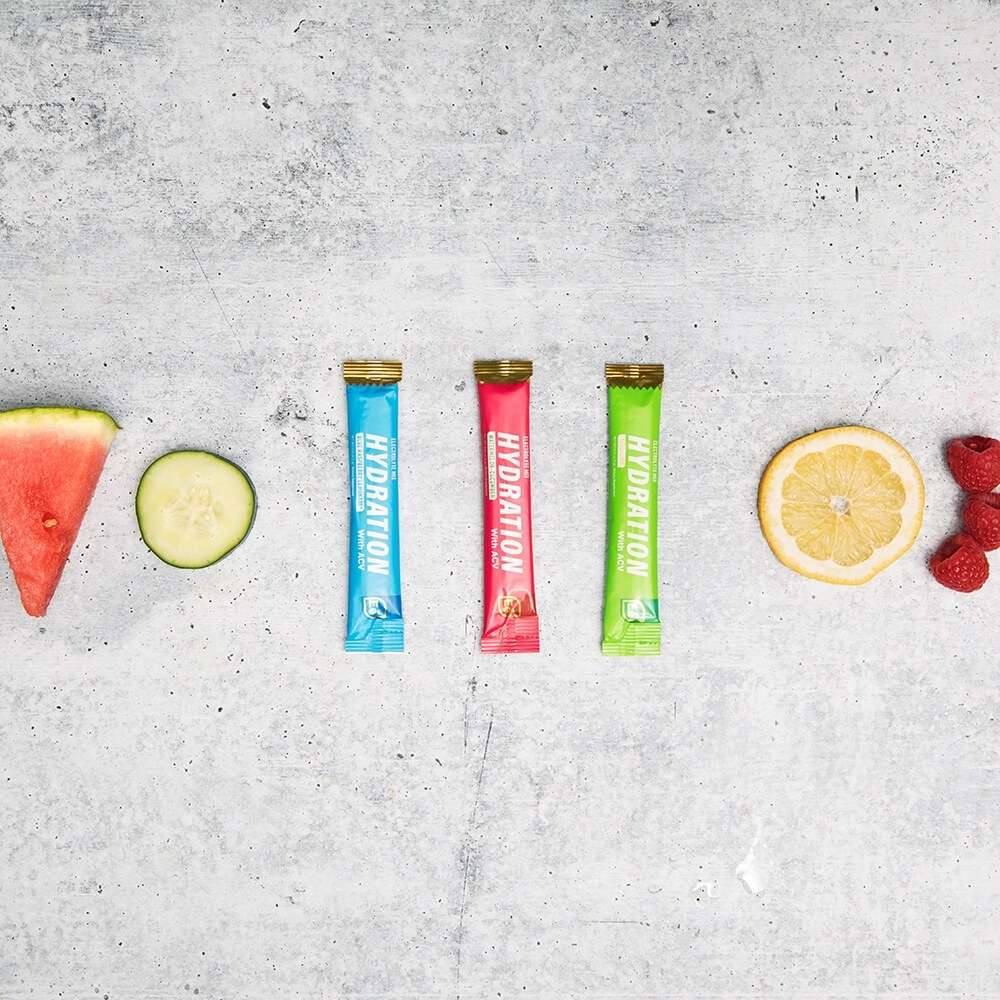 Essential Elements – Hydration Mix – Essential elements® Hydration is the perfect fuel to recharge. Featuring a combination of apple cider vinegar, sodium, potassium, and buffered vitamin C to ease digestion, you'll keep hydrated and ready to roll.
My Thoughts: My kids like the flavor packs you can add to water. Unfortunately, these are not certified kosher, so we cannot use them.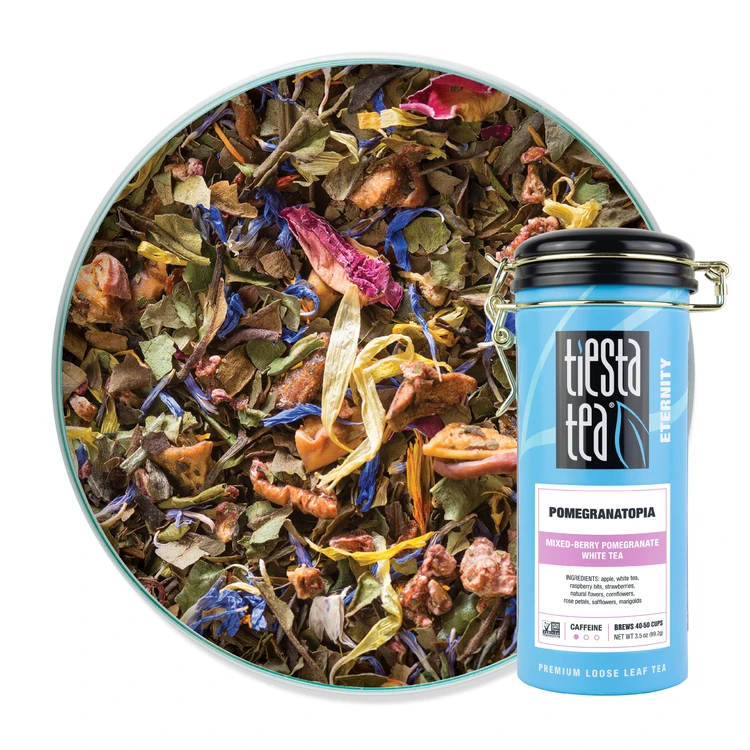 Tiesta Tea – Pomegranatopia – Our Eternity blends contain herbal, white and green teas with an abundance of superfruits for an antioxidant boost.
My Thoughts: Another item I'd love to try if it was marked kosher! I will probably gift it to someone at some point.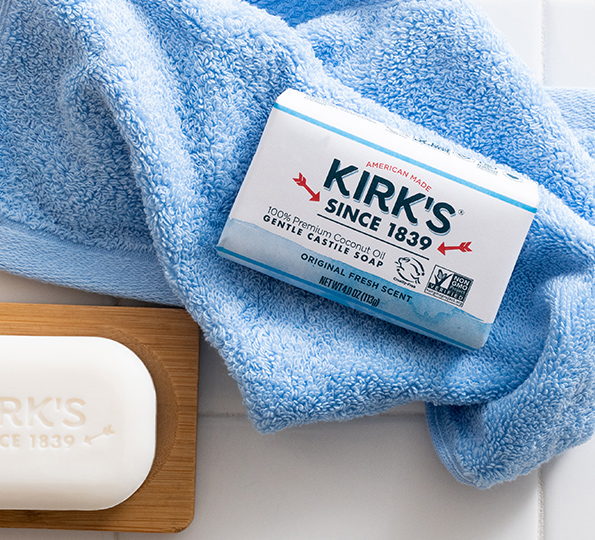 Kirks Soap – Gentle Castile Bar Soap – Kirk's is the best Castile bar soap. How can we say that? Simple. It's the only Coconut Castile soap brand continuously made since 1839, made with 100% Premium Coconut Oil, for a gentle and creamy lather even in hard water, leaving skin feeling soft and healthy.
My Thoughts: I don't use bar soap, but my husband does! So I will see if he will use this one.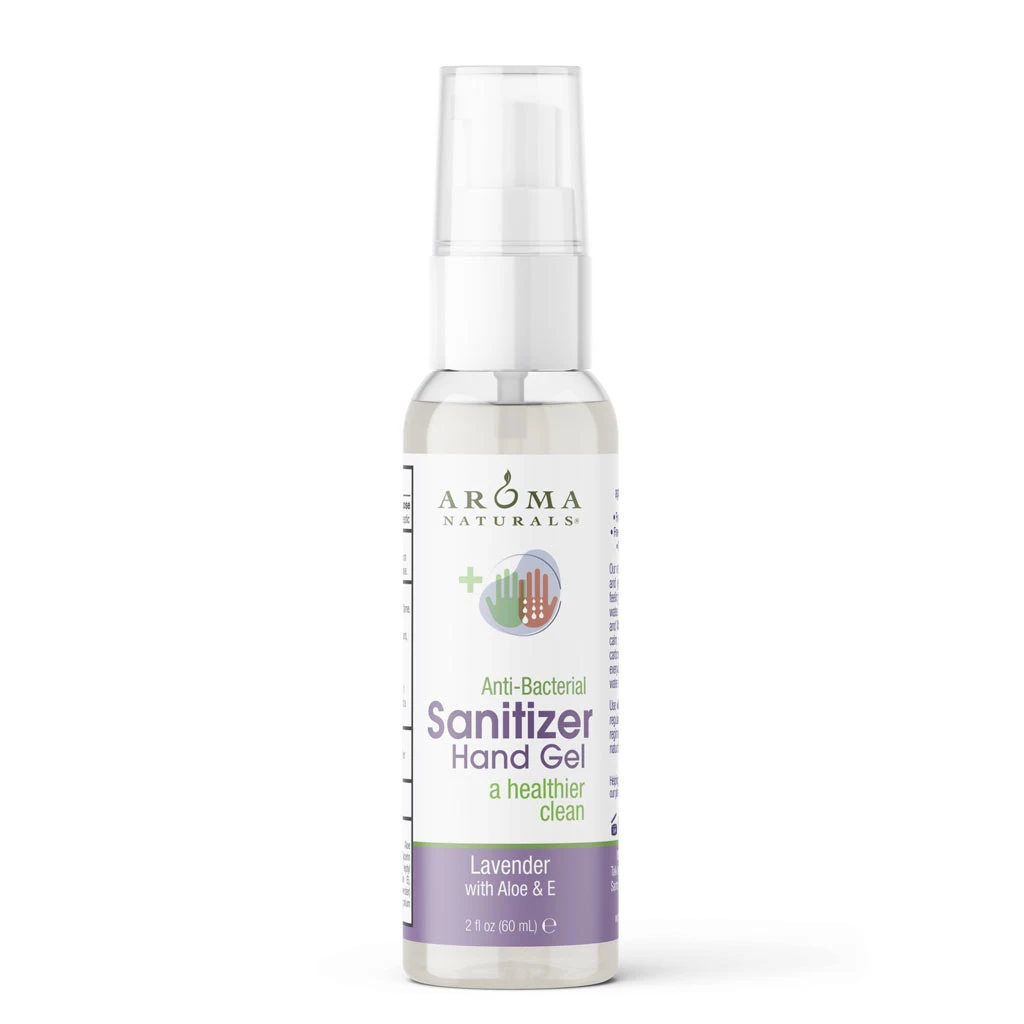 Aroma Naturals – Lavender Hand Sanitizer Gel – Our refreshing natural sanitizing sprays and gels can help keep your hands feeling clean, fresh and healthier without water.
My Thoughts: Definitely useful and will be used!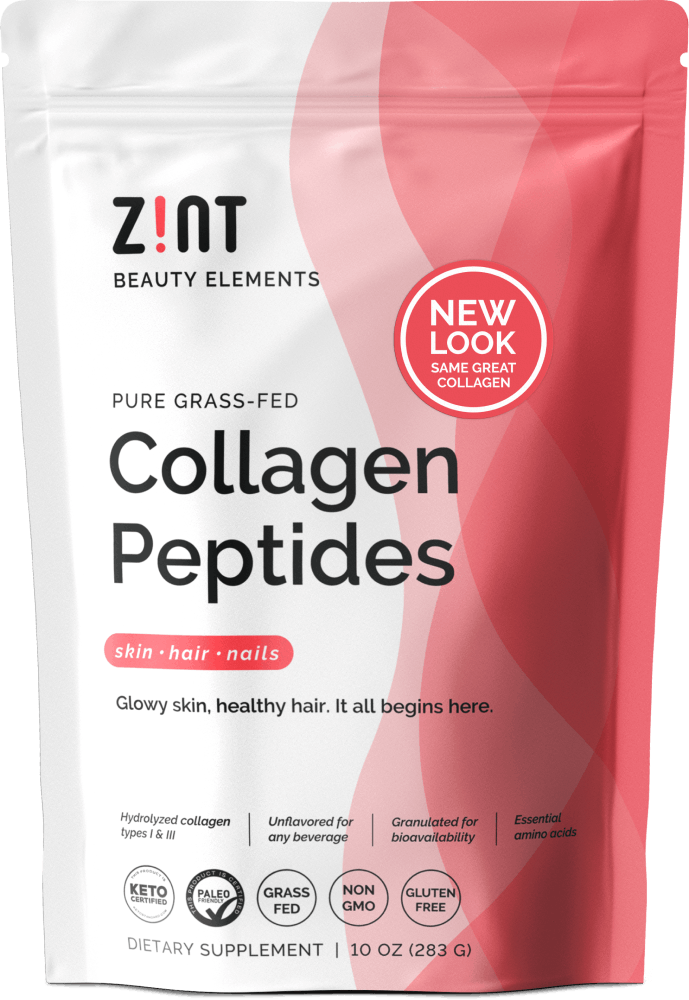 Zint Nutrition – Collagen Powder – Collagen hydrolysate is a nutritionally rich and complete collagen peptide that helps restore and invigorate healthy skin, hair, teeth, nails, joints, digestion and hormonal balance.
My Thoughts: I know a lot of you use collagen supplements so here is another option for you!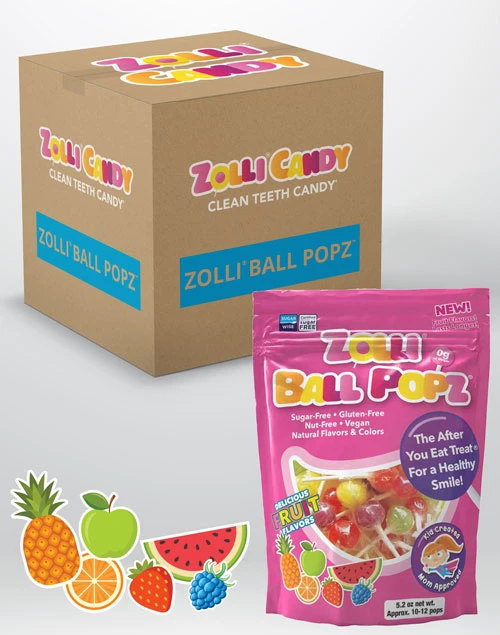 Zolli Candy – Zolli Ball Popz – Zolli® Candy are delicious, natural, allergy-free, sugar free, vegan, KETO, diabetic-friendly, non-GMO, gluten free, dairy-free, made with natural flavors, no artificial colors, kosher and Mom, Dentist & Teacher approved!
My Thoughts: Simon enjoyed the lollipops we got from this brand last month and I'm sure he'll like these too. They are the same, just a different shape!
Little Secrets Chocolate – Peanut Butter in Dark Chocolate Crispy Wafers – Crispy wafers layered between peanut butter crème drenched in rich dark chocolate makes for an unreal chocolate combination of textures that'll leave you saying "break me off a piece of Little Secrets" instead of you-know-who.
My Thoughts: I'm sure these are good, but again, not certified kosher. This company does make chocolate pieces that are kosher, so I will look out for those!
My favorite items in this box are the socks! Would you like to try any of these items? Want to get a box of your own? Like Daily Goodie Box on Facebook and comment on their daily posts! You might get lucky!
I received these products in exchange for my review. No other compensation was received and all opinions are my own.