Today I am excited to be featuring the book The Magic of Found Objects by Maddie Dawson on the Blog Tour hosted by TLC Book Tours! I am sharing my review of this book, so be sure to read on. This post contains affiliate links, so if you use them and make a purchase, I may receive a small commission.
About The Book: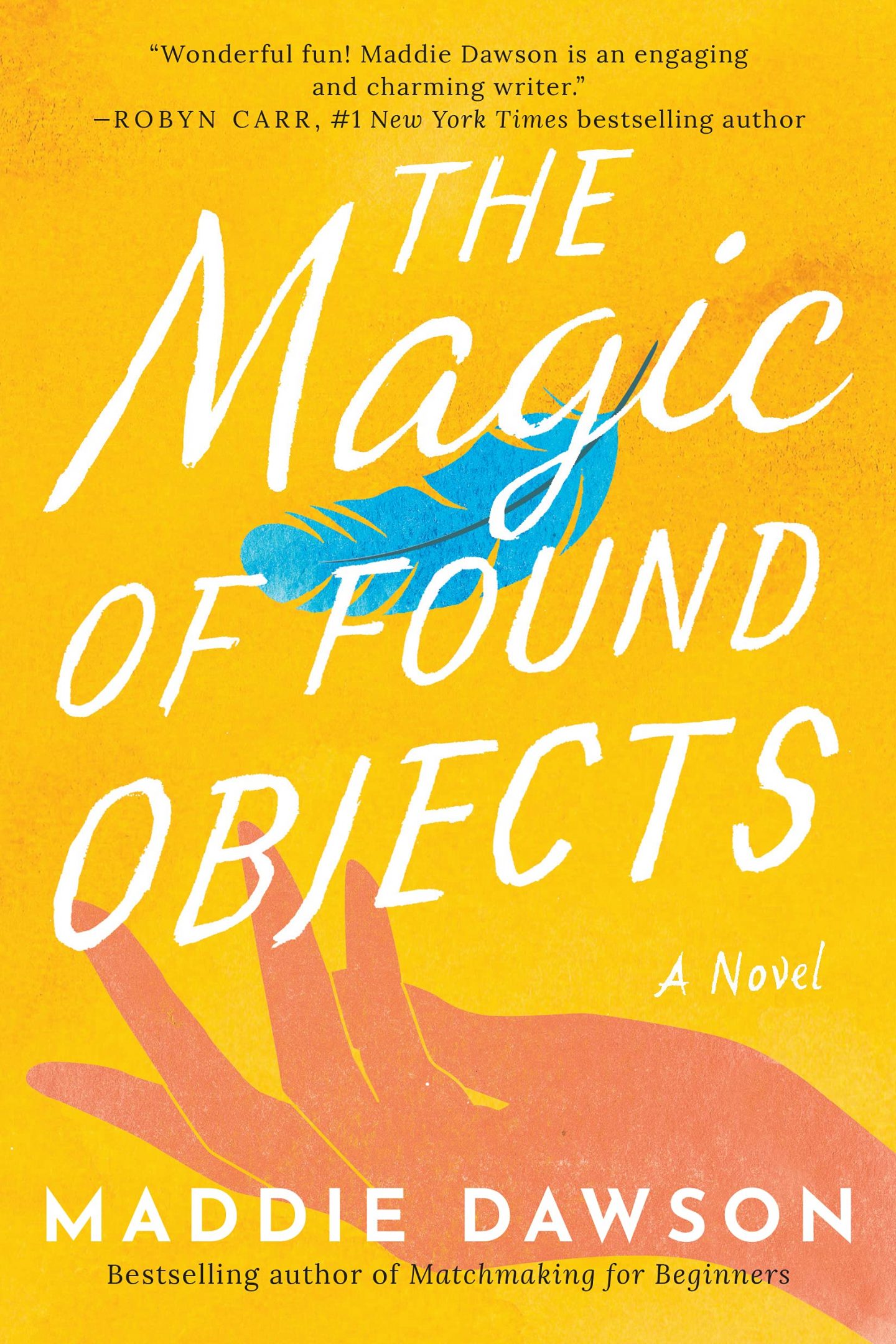 Title: The Magic of Found Objects
Author: Maddie Dawson
Publisher: Lake Union, 8/1/21
Genre: Contemporary Fiction
Find it: Amazon | Barnes and Noble | Good Reads

Book Description:
From the bestselling author of Matchmaking for Beginners comes a feel-good story about becoming who you were meant to be all along.
Phronsie Linnelle was conceived at Woodstock in a serendipitous liaison between a free-spirited hippie and a farmer's son and was born with magical wonder flickering in her DNA and rationality knit into her bones. All her life she's been torn between the two. But now that she's been betrayed by both love and the mother she once idolized, her rational side is winning.
So when her best friend from childhood proposes that they give up on romance and marry each other, Phronsie agrees. Who better to spend your life with than your best friend? Maybe the connection they already have is love. Maybe there's no falling to be done. But immediately after they announce their engagement, she encounters someone who makes a very charming and compelling argument for revisiting romance.
While her even-keeled stepmother argues for the safety that comes with her new engagement and her mother relays messages from the universe to hold out for true love, Phronsie must look to her own heart to find the answers that have been there all along.
About Maddie Dawson:

Maddie Dawson grew up in the South, born into a family of outrageous storytellers. Her various careers as a substitute English teacher, department-store clerk, medical-records typist, waitress, cat sitter, wedding-invitation-company receptionist, nanny, day care worker, electrocardiogram technician, and Taco Bell taco maker were made bearable by thinking up stories as she worked. Today Maddie lives in Guilford, Connecticut, with her husband. She's the bestselling author of seven previous novels: A Happy Catastrophe, Matchmaking for Beginners, The Survivor's Guide to Family Happiness, The Opposite of Maybe, The Stuff That Never Happened, Kissing Games of the World, and A Piece of Normal. For more information visit www.maddiedawson.com.
My Review:
This book was a sort of a marriage pact trope in which Judd decides that he and Phronsie should stop dating random people and marry each other. Somehow though, this decision doesn't seem to be the right one.
In flashbacks, we learn the story of Phronsie's childhood after having being conceived at Woodstock and eventually growing up mostly with her father and step mother on a New Hampshire farm. It seems that Phronsie feels torn even now between the Woodstock and the New Hampshire versions of herself. She wants to find security with Judd but she also wants to find real love. So when she finds herself feeling things for someone else, she has to decide between the safe and the possibility of more.
I mostly enjoyed this one although it was maybe a bit too long and at times, the flashbacks felt like a different book than the present day. Eventually everything does tie together though!