Today I'm linking up with Ashley and Adrienne to share a peek into my fridge. This link up is usually on the last Thursday of the month, which is next week, but I'm sharing early. This is another in my series of honest looks at my life, and I didn't do any straightening before taking these shots. My fridge frustrates me because certain other people who live in my house don't always put things back where they should be! I don't know how many times I need to say that short things go on short shelves…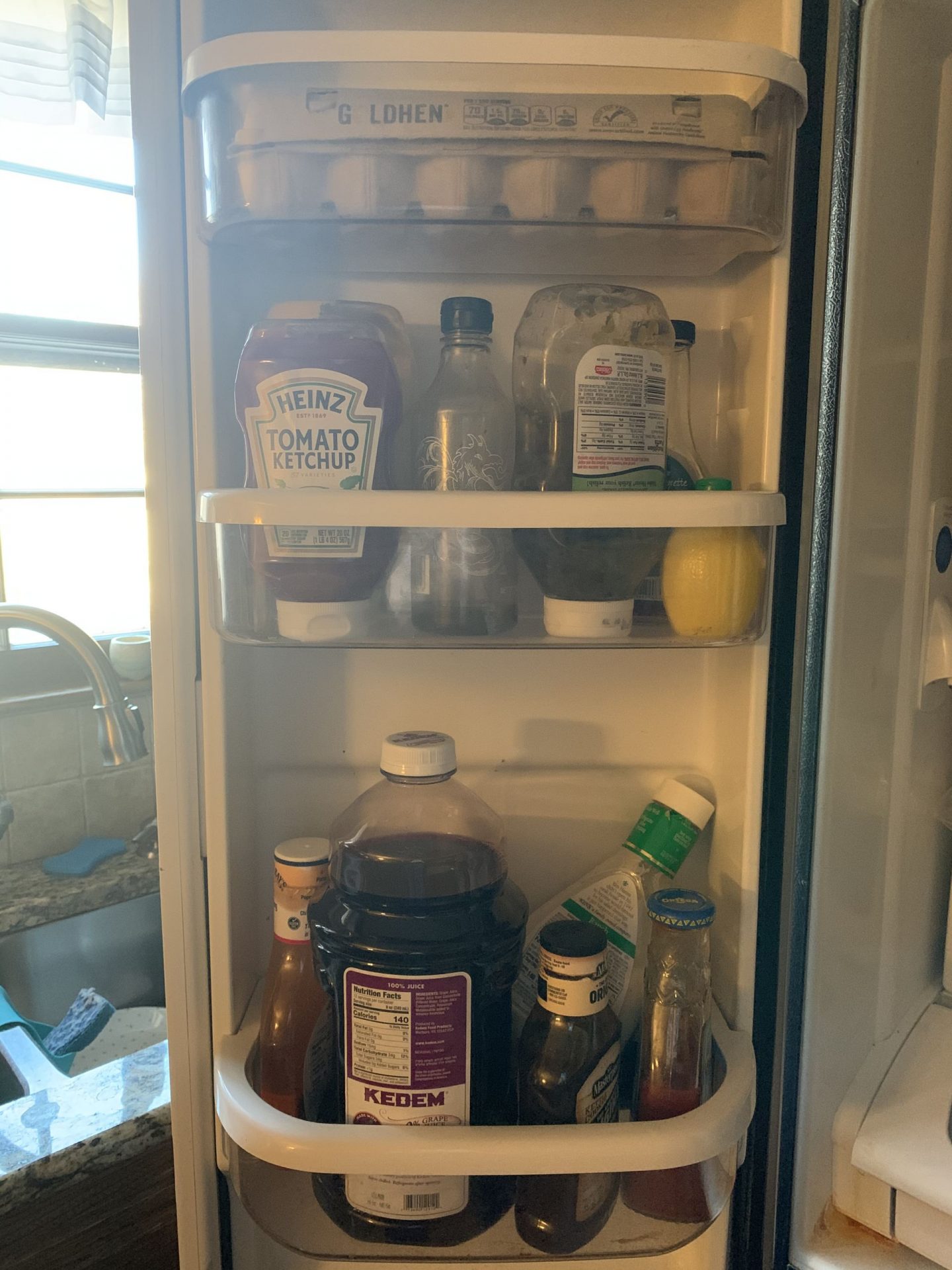 Starting with the left side door. The top shelf houses our eggs. The other two are for condiments and we also keep wine / grape juice on the bottom of the door.
The right door has our dairy products – butter, margarine, cream cheese, and milk.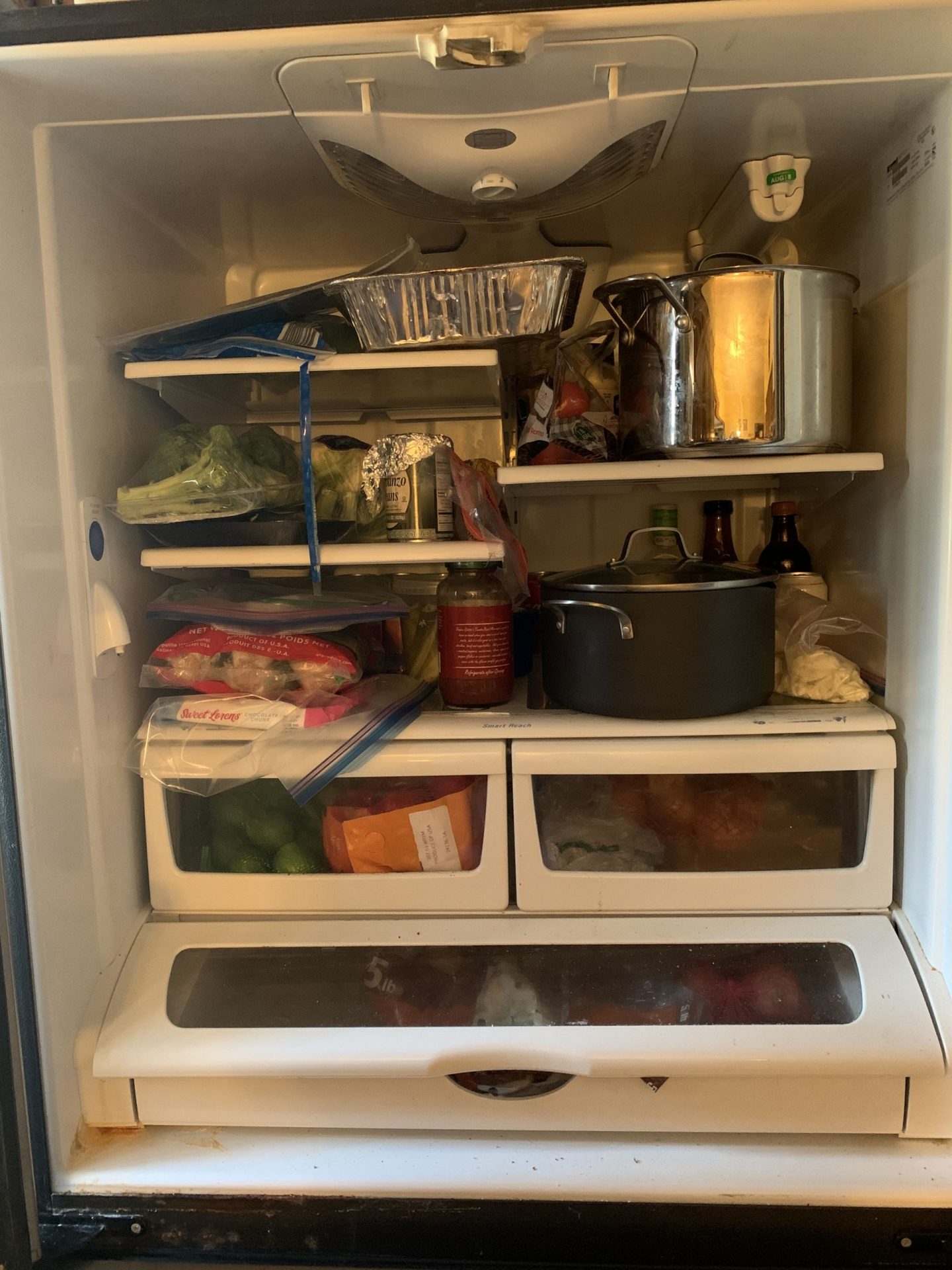 Our fridge varies on fullness at different times of the week, depending on leftovers and such!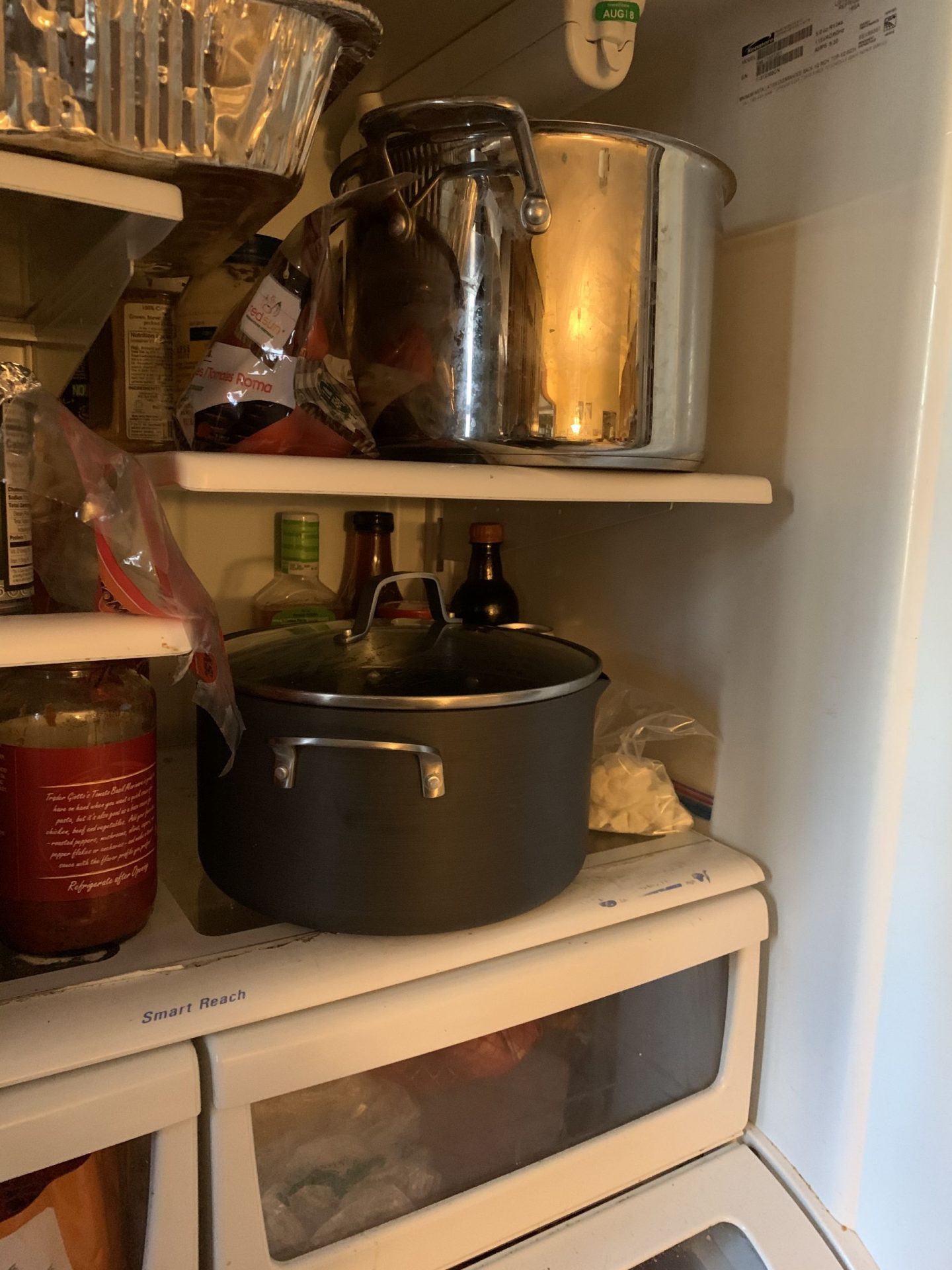 These are the tall shelves I was talking about. The pots only fit on these, so small things like that bag of cauliflower shouldn't be there.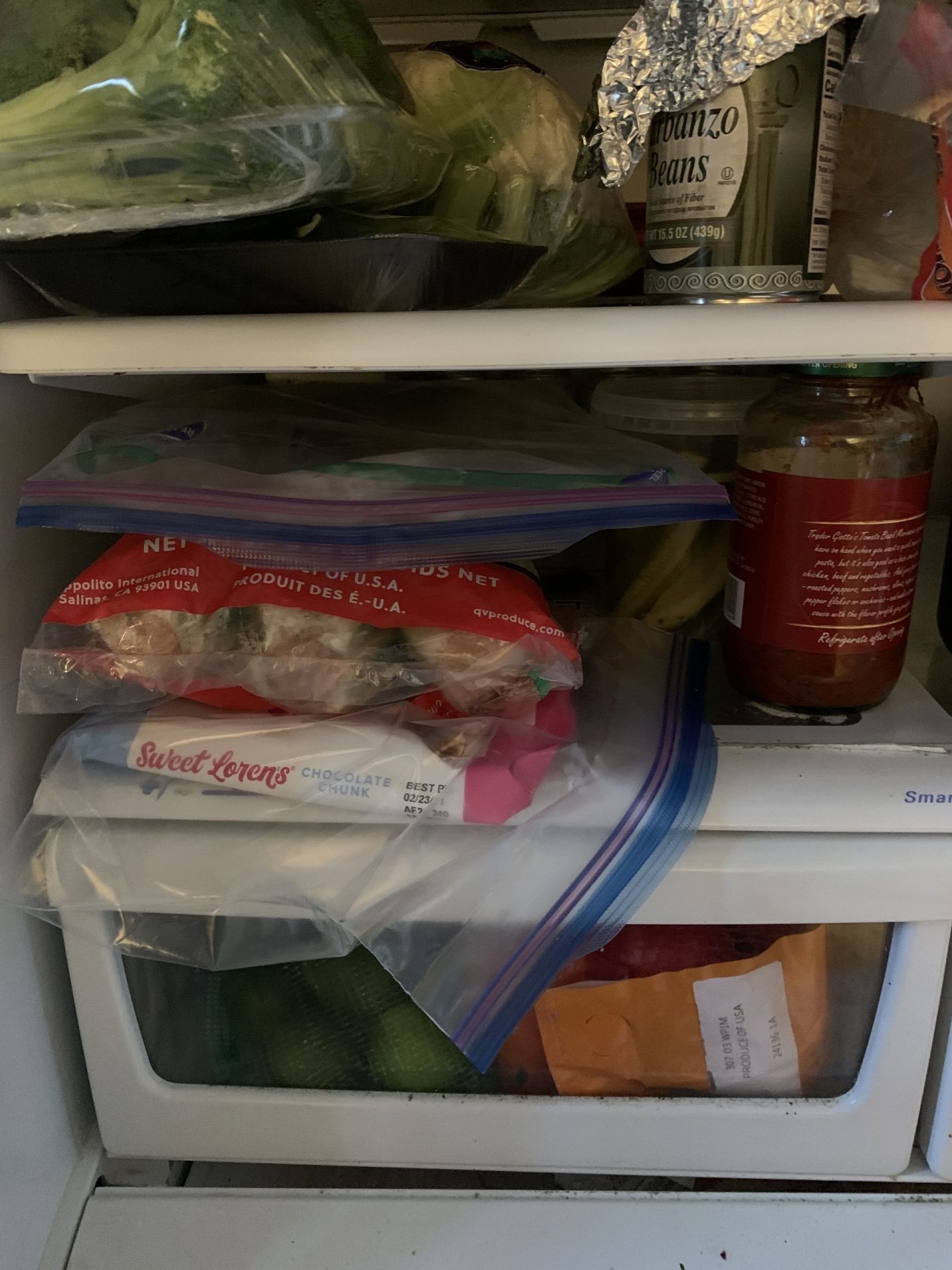 I keep apples in that bottom left drawer. There are vegetables and such on the shelves. In the drawer next to this one is where I usually put the vegetables. And in the bottom drawer I have the potatoes. I used to keep lettuce in there but it kept freezing!
I assume the fridge will look a lot different in a week's time when we've shopped and prepared for Thanksgiving!
Is your fridge neat and organized or an organized mess?