Today I am excited to be featuring the book Not Like The Movies by Kerry Winfrey on the Blog Tour hosted by Berkley Publishing. I am sharing my review of the book, so be sure to read on. This post contains affiliate links, so if you use them and make a purchase, I may receive a small commission.
About The Book: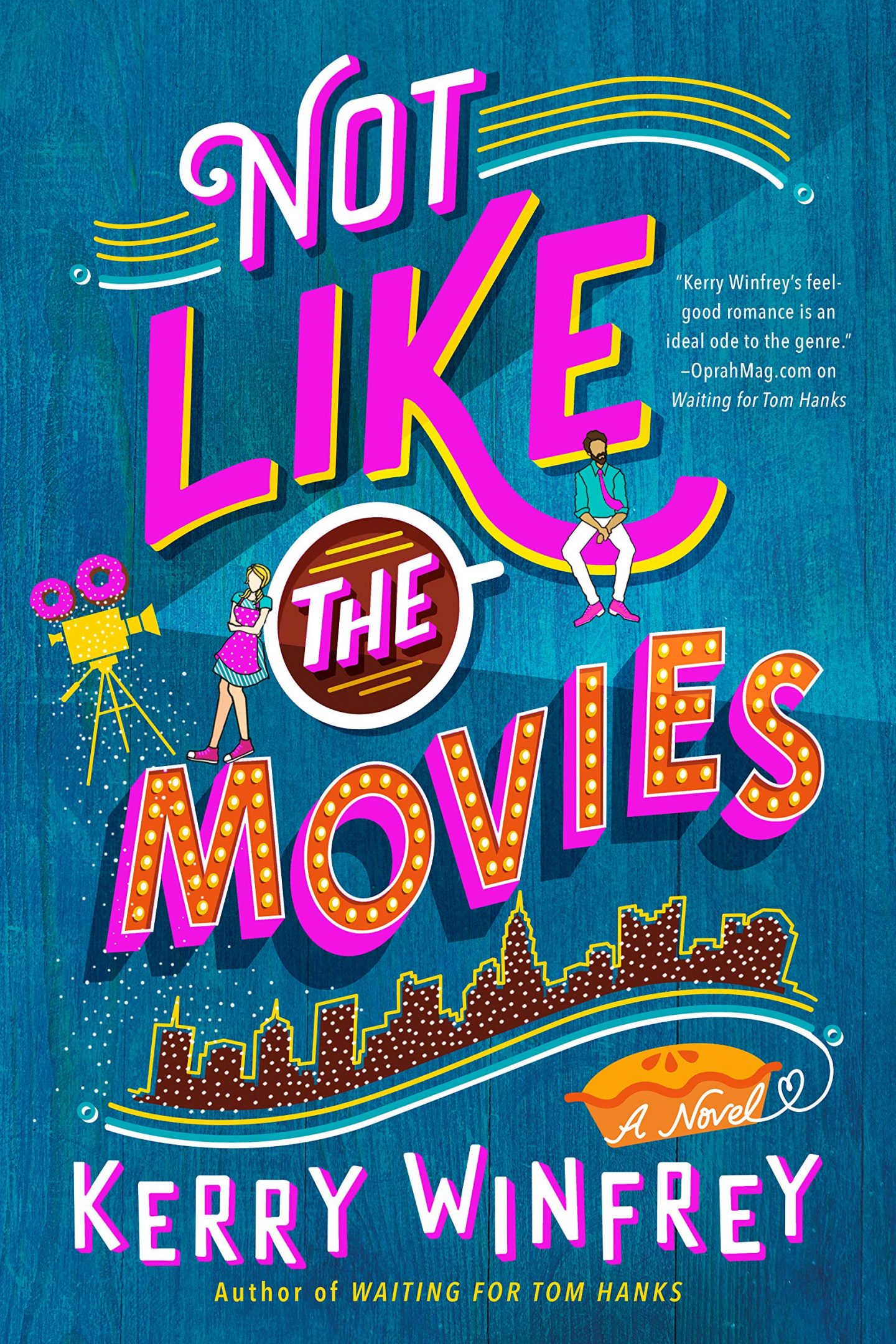 Title: Not Like The Movies
Author: Kerry Winfrey
Genre: Rom Com
Publisher: Berkley Publishing, 7/7/2020
Source: Publisher via NetGalley
Book Description:
Former blogger and YA-novelist Kerry Winfrey returns to the page with the sweet, hilarious sequel to her widely adored first romance novel, Waiting for Tom Hanks (2019). Winfrey's bubbly and delightful cast of characters springs to life off the page again in NOT LIKE THE MOVIES (Berkley Jove Trade Paperback; On Sale July 7, 2020).
Winfrey has a gift for transporting readers into her charming setting, and for crafting characters who are genuine and full of life, but who also show immense vulnerability. Sparkling romantic chemistry and a movie-magic sense of possibility will make you swoon for NOT LIKE THE MOVIES this summer.
In Waiting for Tom Hanks, readers and rom-com lovers fell head-over-heels for Winfrey's quirky protagonist Annie, who falls in love with a movie star, and her sassy best friend Chloe. Now, the dynamic duo returns in NOT LIKE THE MOVIES, this time with Chloe as narrator, taking readers on a journey into her will-they-or-won't-they workplace romance. In Waiting for Tom Hanks, Chloe fulfilled the role of faithful sidekick to Annie; this time around, she's the heroine of her own love story.
Chloe Sanderson is independent, self-sufficient, and her life is happy as can be—on the outside. She fills her world with bright colors and upbeat music to distract herself from her troubles—like her father, who is diagnosed with early onset Alzheimer's, and her mother, who abandoned her family years ago, and her absent brother, who ran away to New York to escape his problems. Rather than focus on these issues, Chloe spends her time baking pies, keeping up with online classes to earn her degree, and working full-time at Nick's coffee shop. She has no time for anything or anyone to get in her way—and especially no time for romance.
But it's a little hard to ignore that last part when her best friend Annie has gone ahead and written a movie about her life—complete with a coffee shop romance based on Chloe and her hot boss, Nick Velez. The movie is set to air in theaters across the country, causing everyone—including Chloe—to start questioning her feelings for Nick. And okay…maybe Chloe has thought about Nick in a more-than-friends kind of way. And maybe Nick has shown some interest, too. But when love has failed her time and time again, it's hard to admit that her life could really be like the movies. At least when her best friend has already written it.
My Review:
I loved Waiting For Tom Hanks and I loved Not Like The Movies too! There were laugh out loud moments as well as swoony romantic ones. Chloe has learned that she needs to take care of everyone, especially herself, in order to survive. She can't imagine letting someone else in, and so she keeps pushing Nick away. Nick may seem quiet and chill, but he has feelings too, Chloe! Of course, being a rom com, Chloe comes up with a grand gesture, but it remains to be seen whether Nick will go for it!
Some of my favorite lines included:
"I get angry with Siri when she willfully misunderstands me, and that doesn't mean I should marry my phone."
"…my mind [is] scrolling through the events of today like their an endless Instagram feed of frustrations."
"I'm confused as to whether I want to be this cute girl or whether I want to make out with her."
"In a world that's often hard and cold and cruel, the tiny bit of warmth and kindness matter, too."
Do you enjoy rom coms?