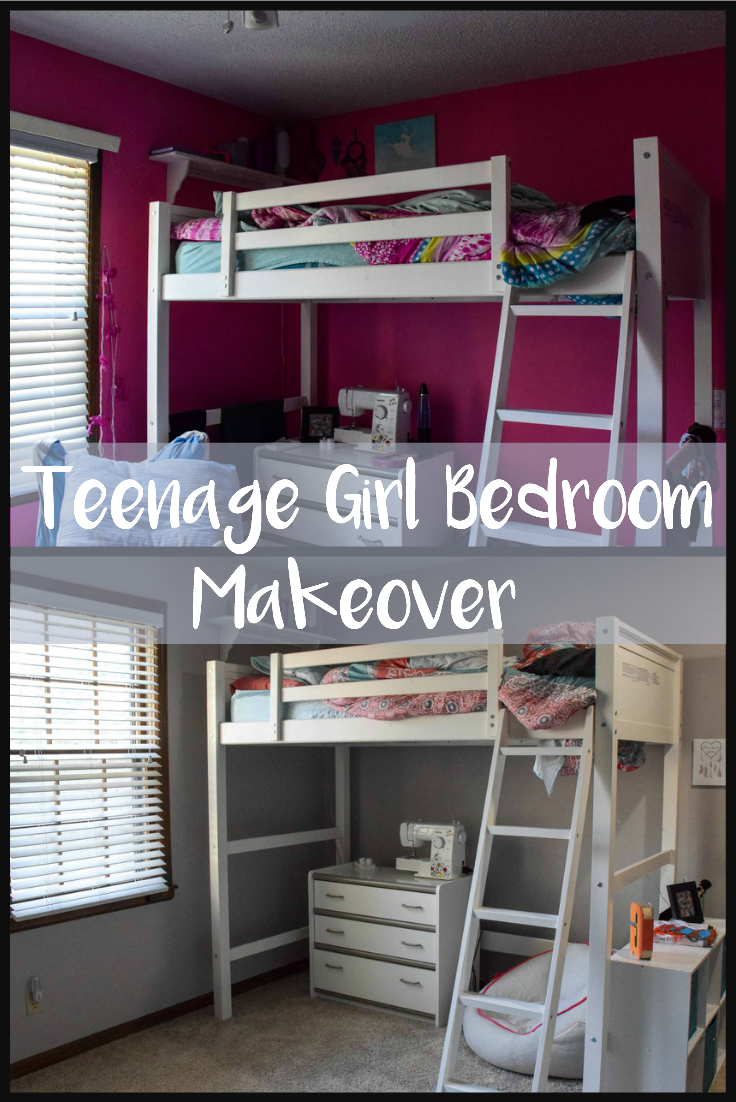 This summer, Gabbie decided that she wanted to give her bedroom a makeover. When we moved into our house, the bedroom was painted hot pink. Gabbie did her best over the years to make it her own, but at this point she decided that hot pink is for little girls and as she is now 14 years old, it was time for a bedroom makeover.
Here are some before pictures: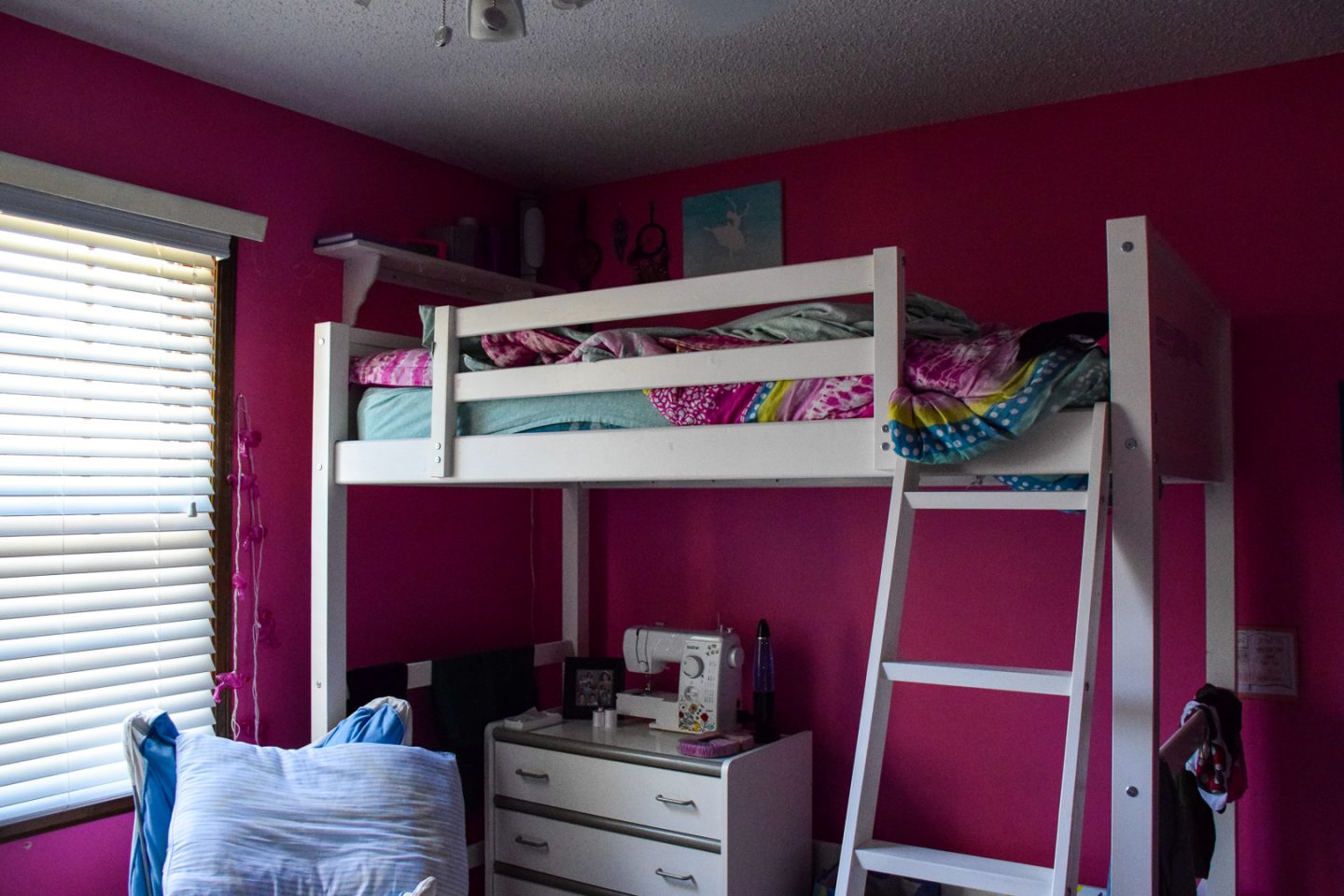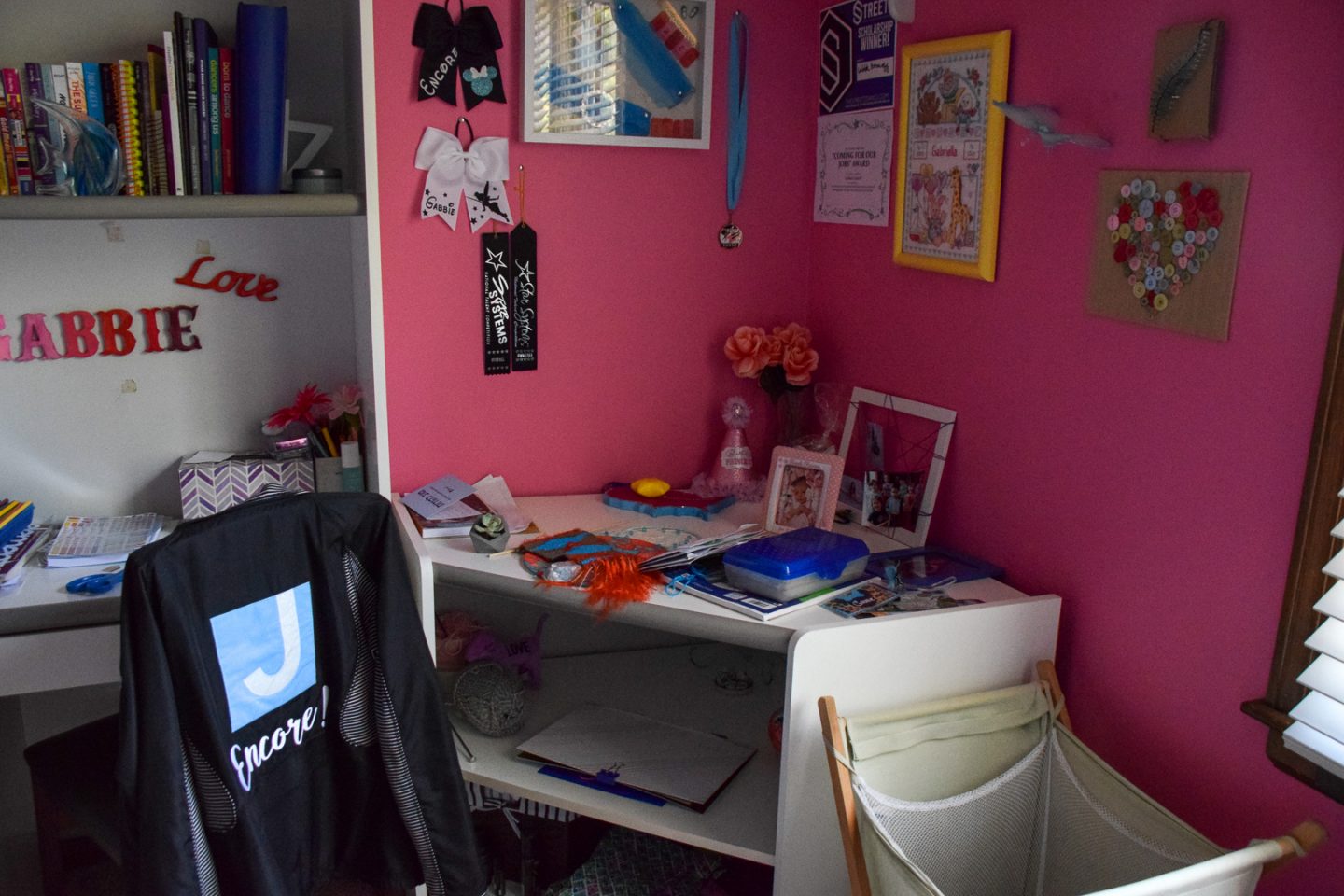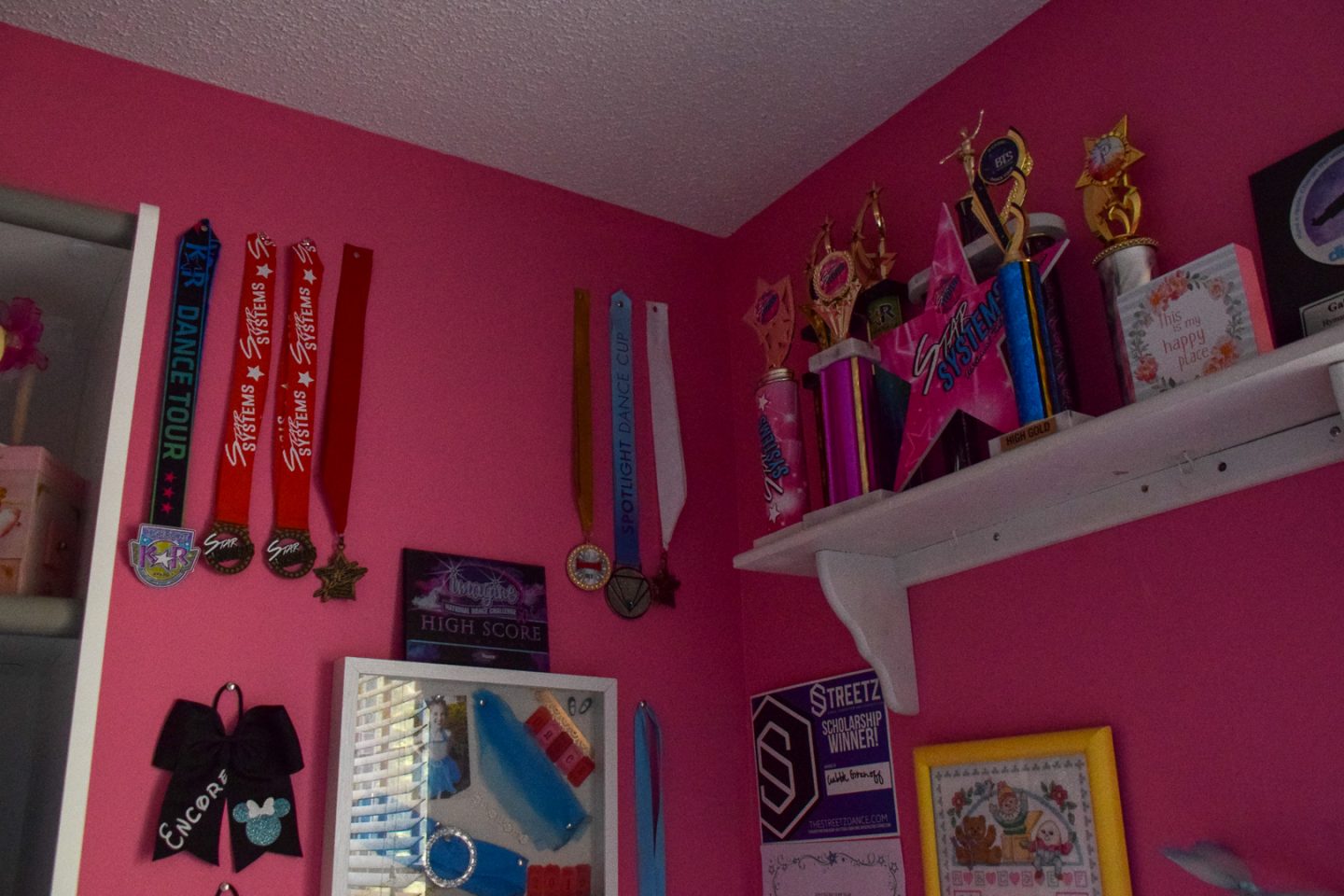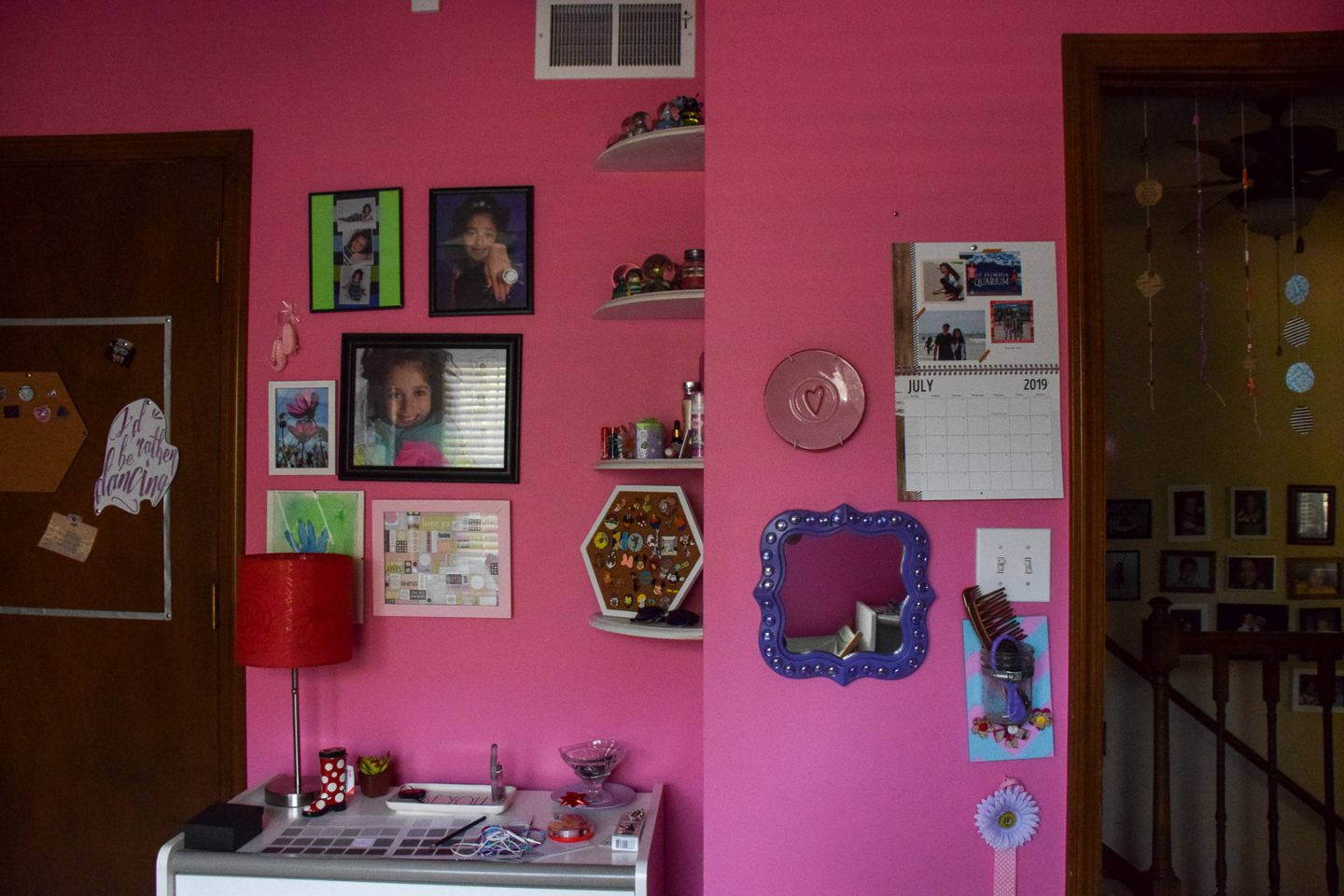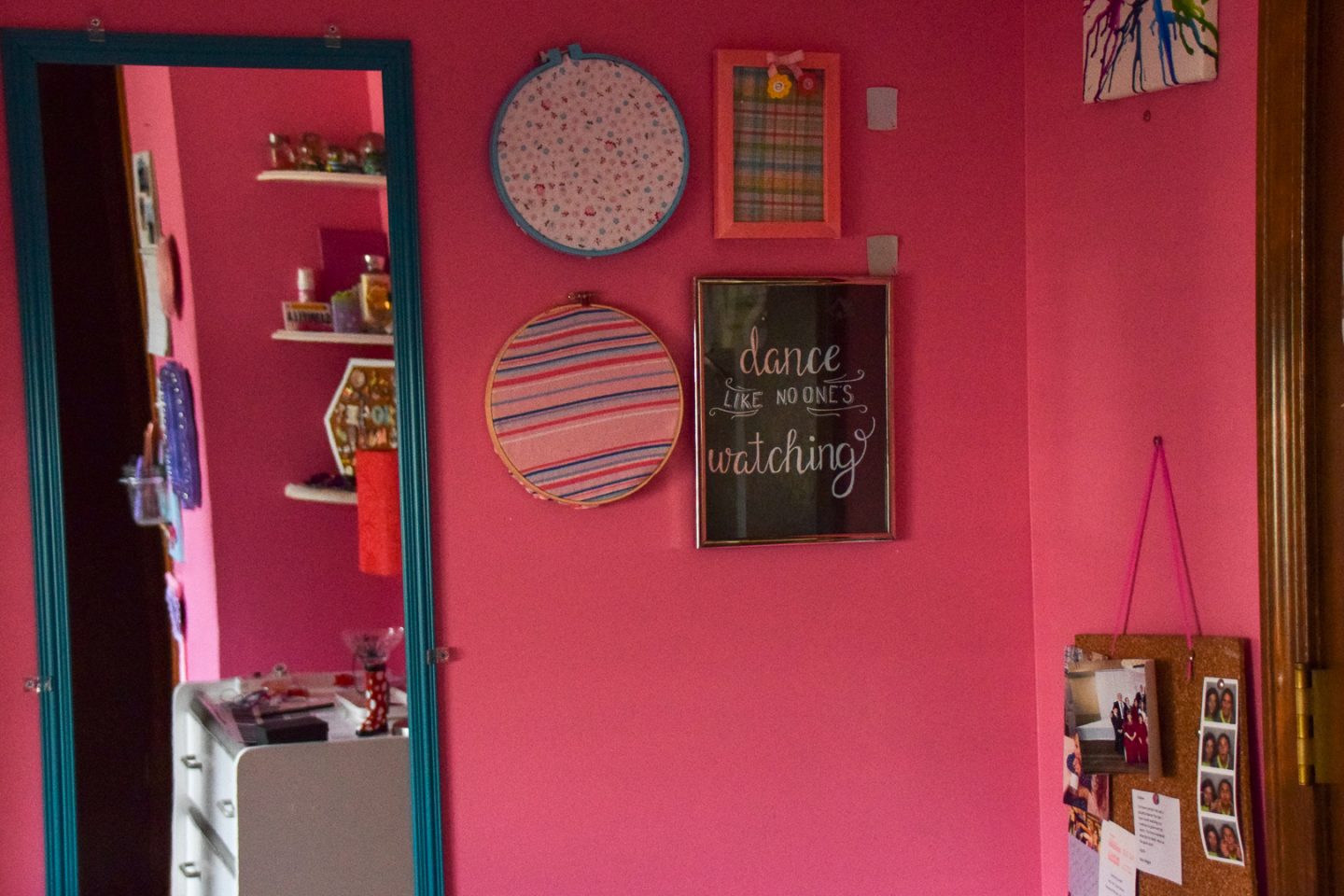 Gabbie chose and purchased most of her new room items. I will try to link to them where possible! She decided to go with a grey, teal, and coral color scheme. For paint, she chose Behr Marquee Flat Matte paint from Home Depot in Natural Gray. It took a gallon plus a quart to paint her whole room. Some in progress pictures: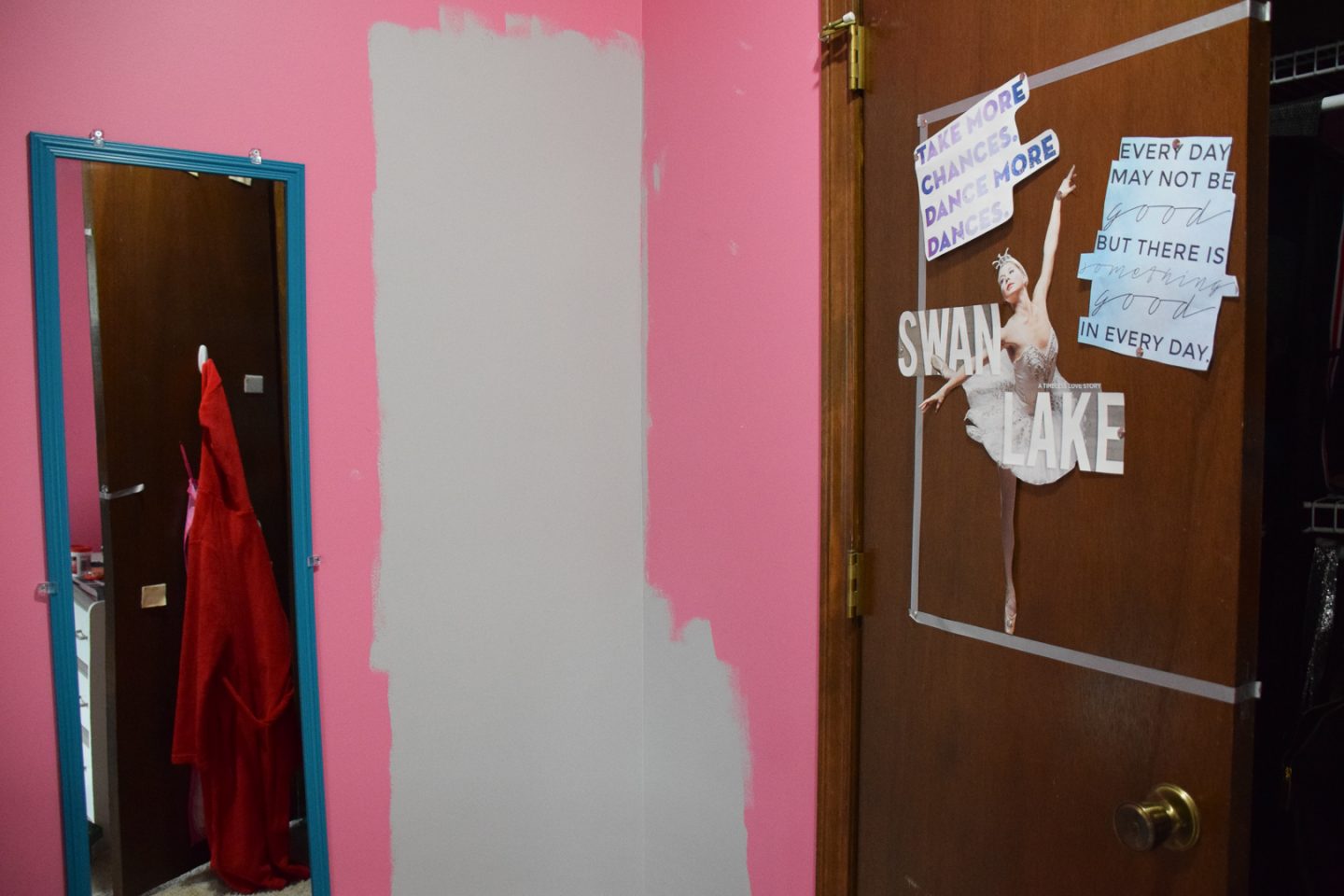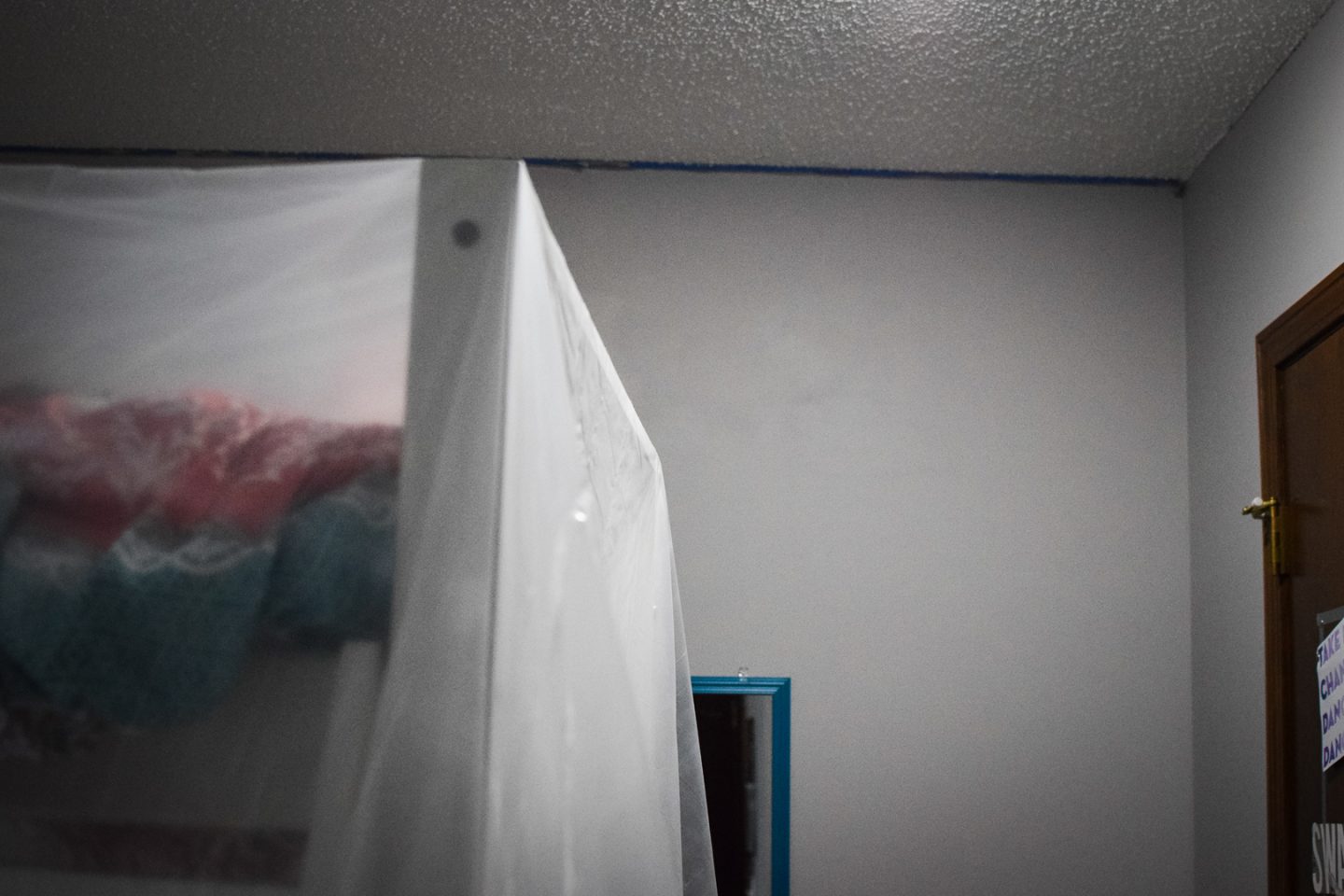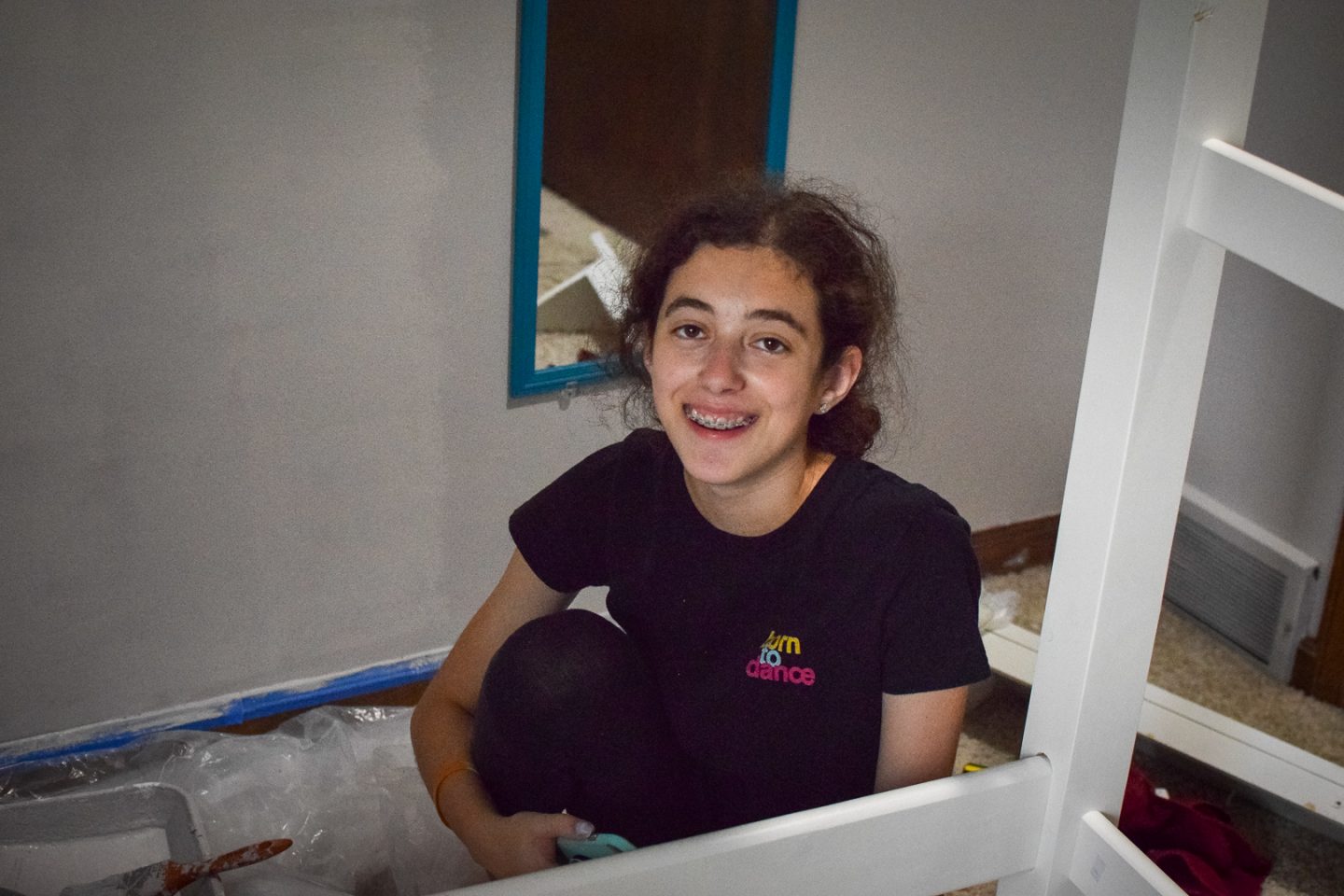 I had a hard time taking pictures of the finished room, some of the pictures came out a bit too dark, but I think you will get the idea!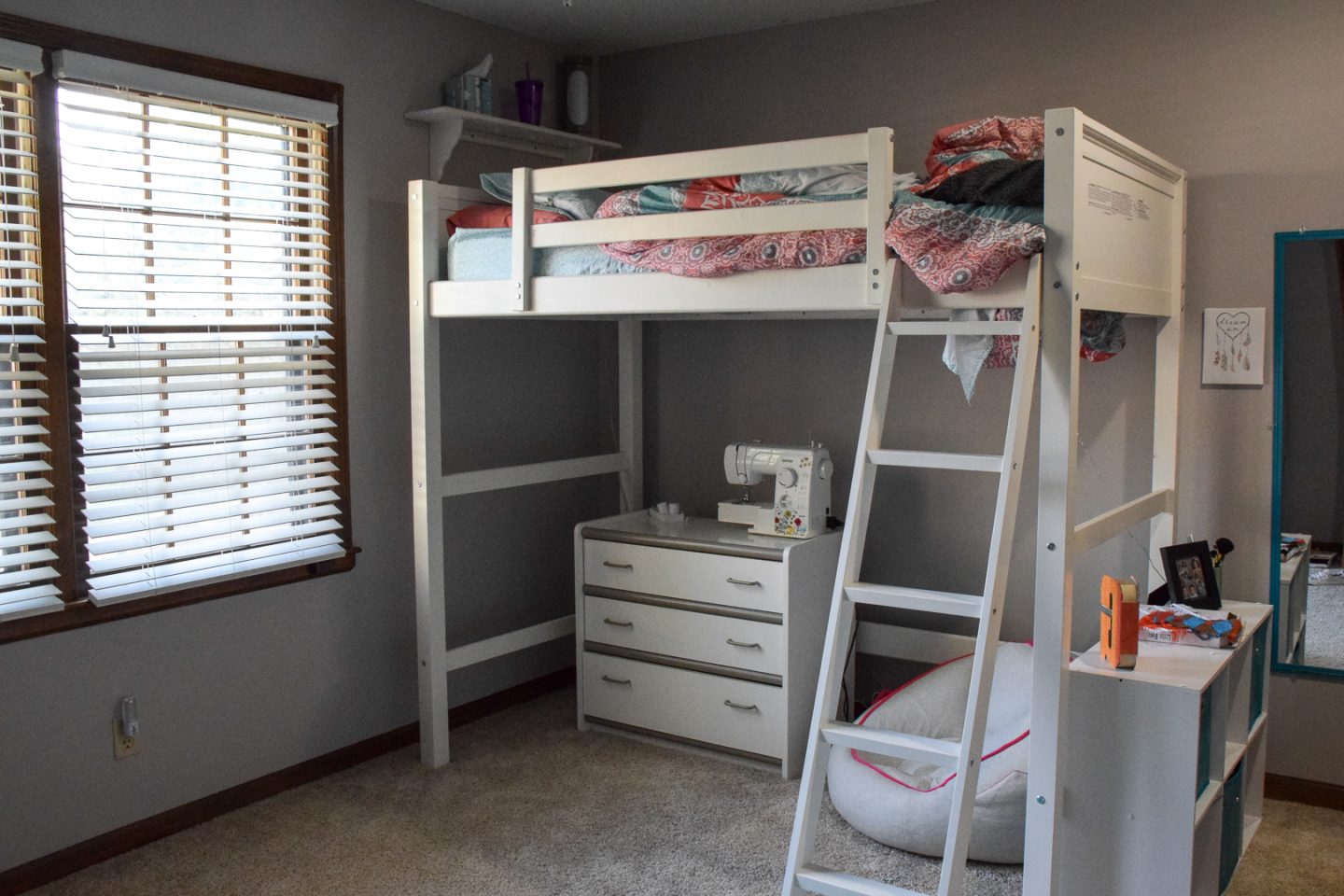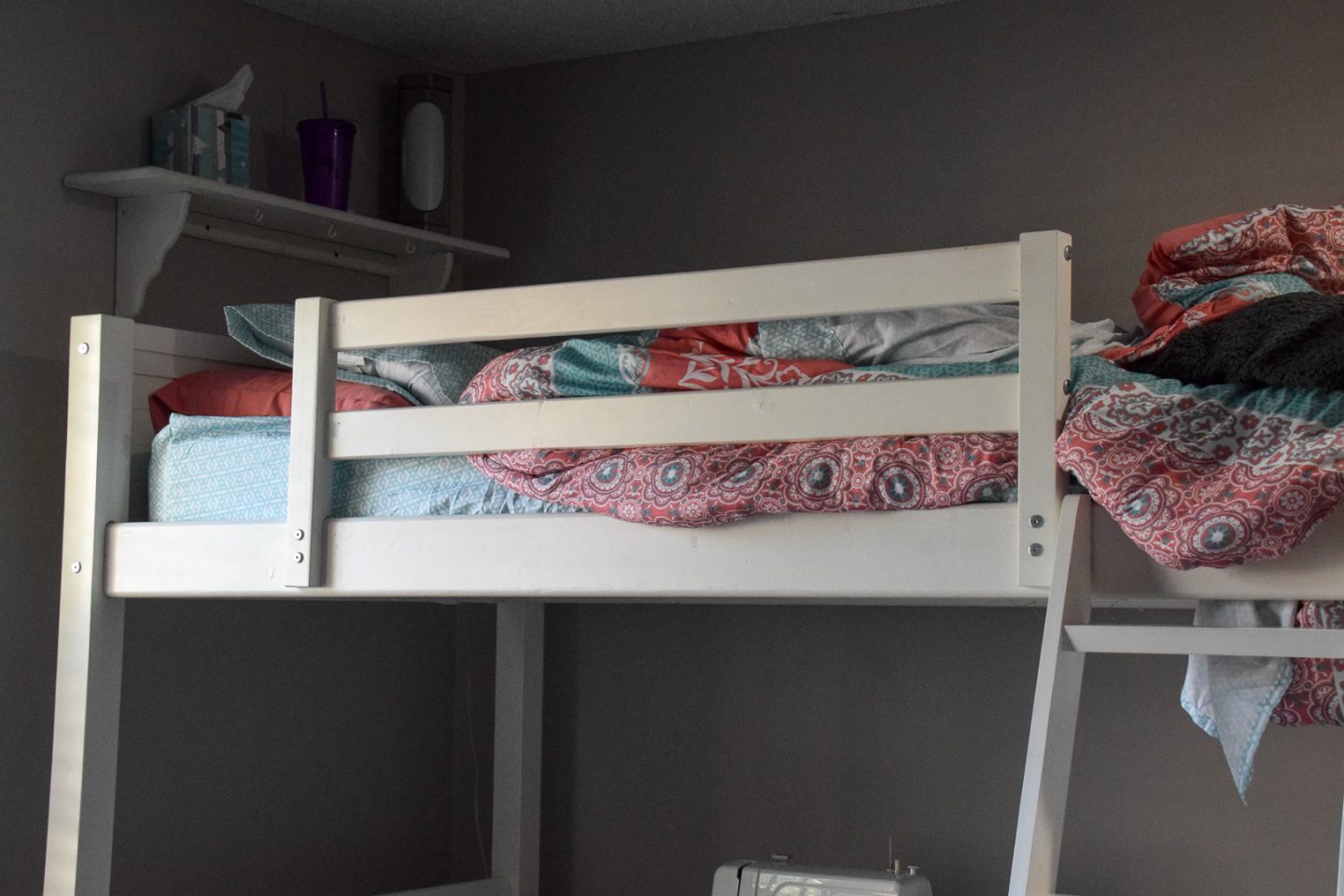 Bed set from Bed, Bath, and Beyond.
We figured out a hack for loft beds – while previously if you were underneath the bed you could see the mattress, we added a fitted sheet to the bottom of the mattress so now when you are underneath, you see that!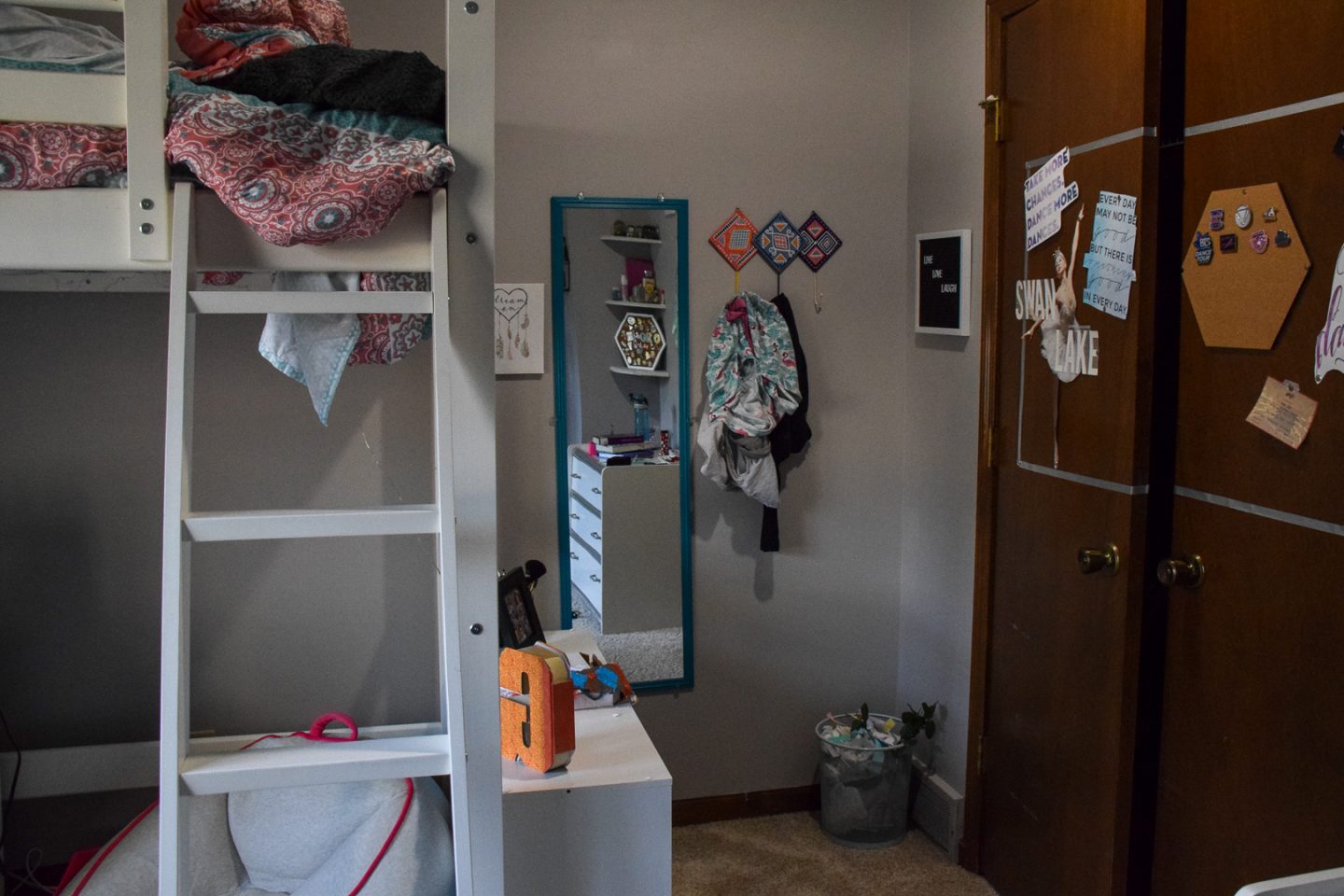 Hooks from Five Below.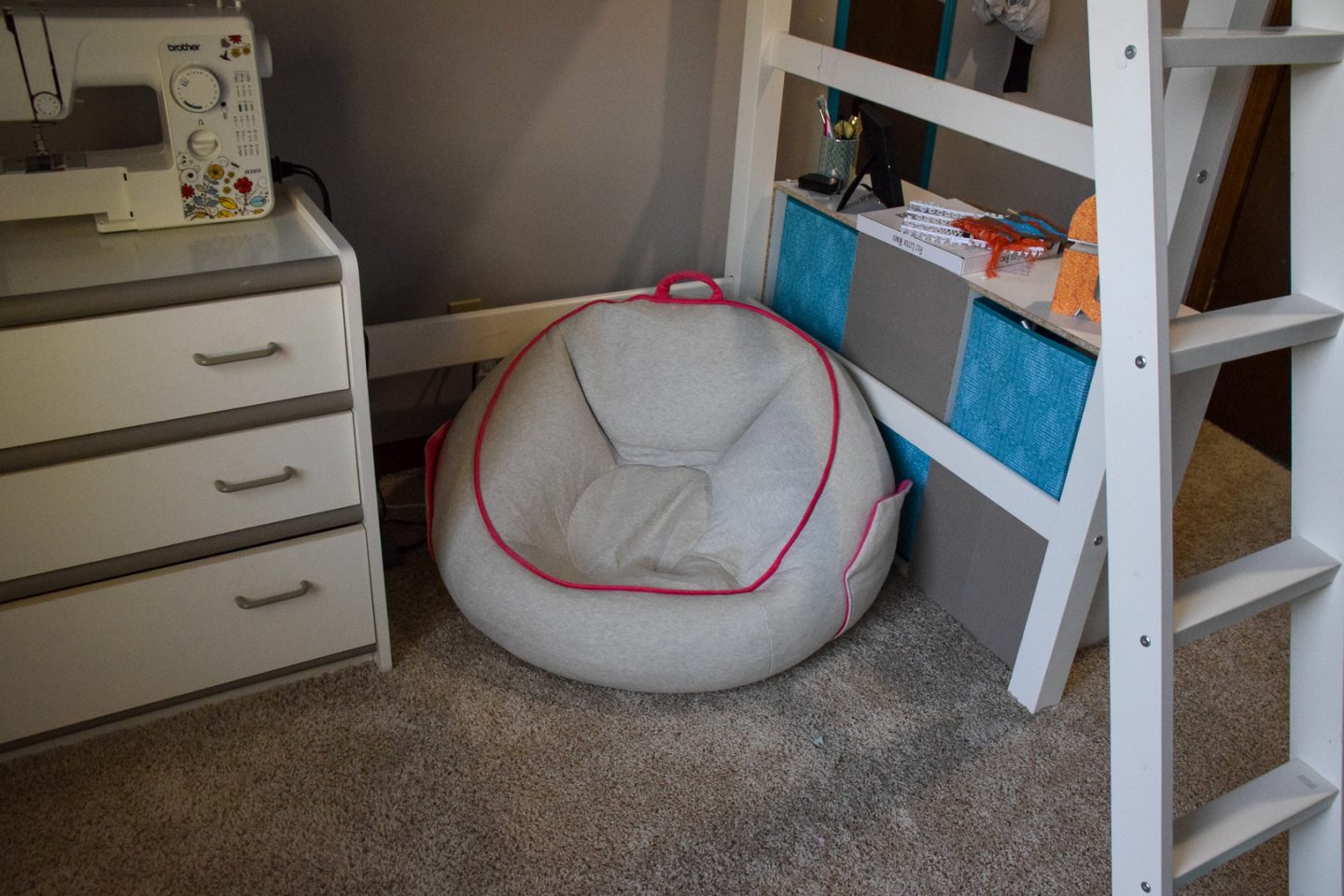 Beanbag Chair from Target.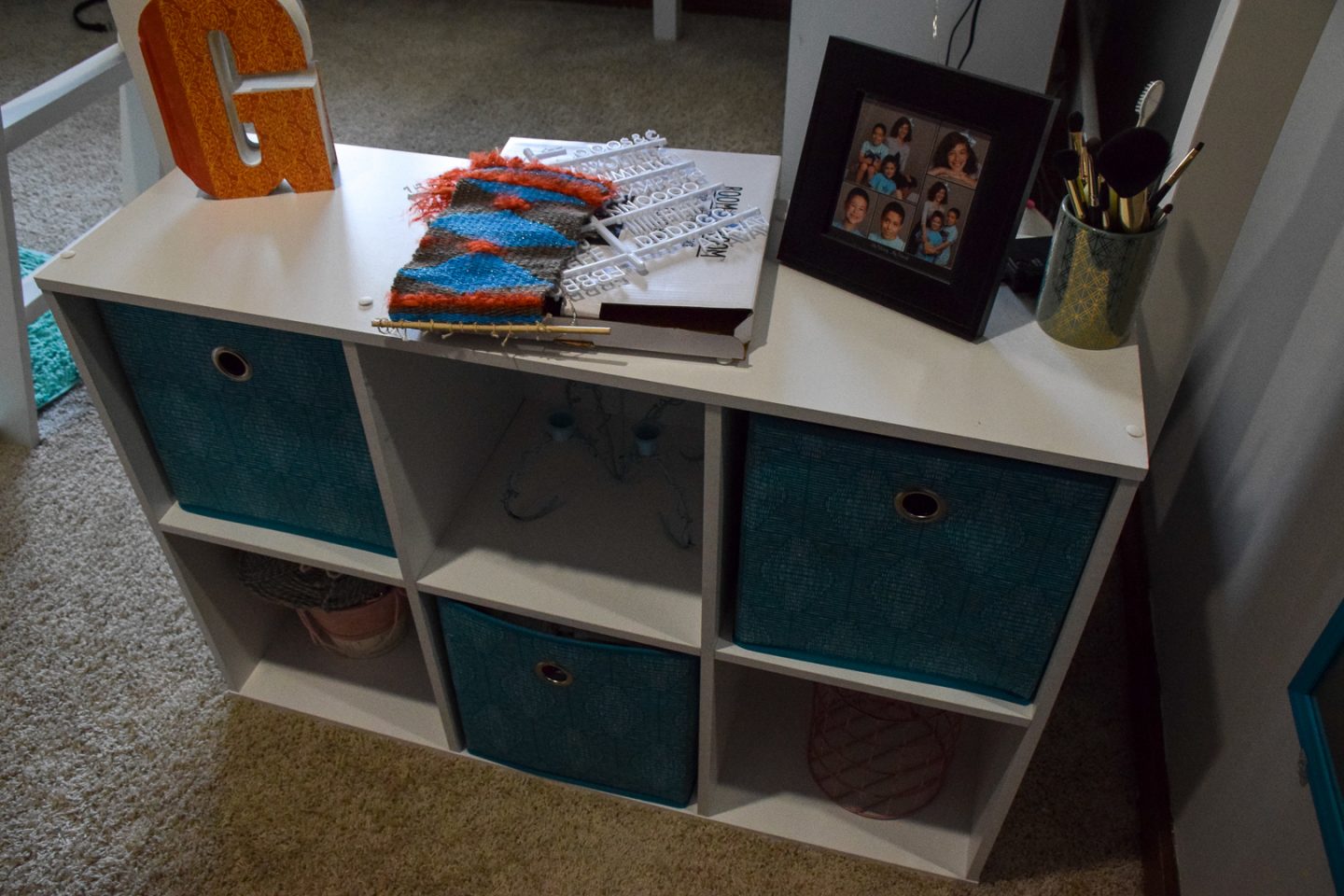 Cube Organizer and Drawers from Target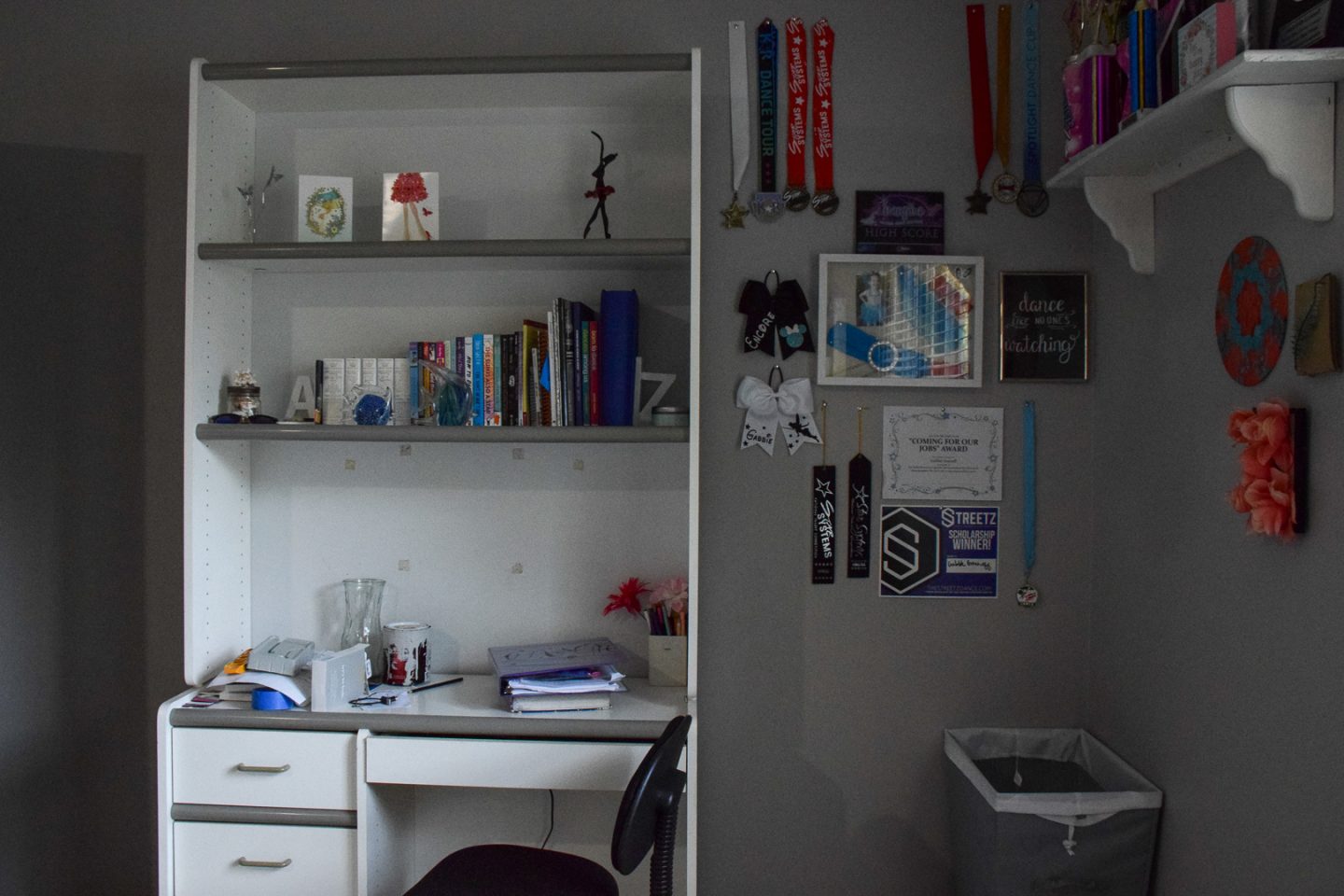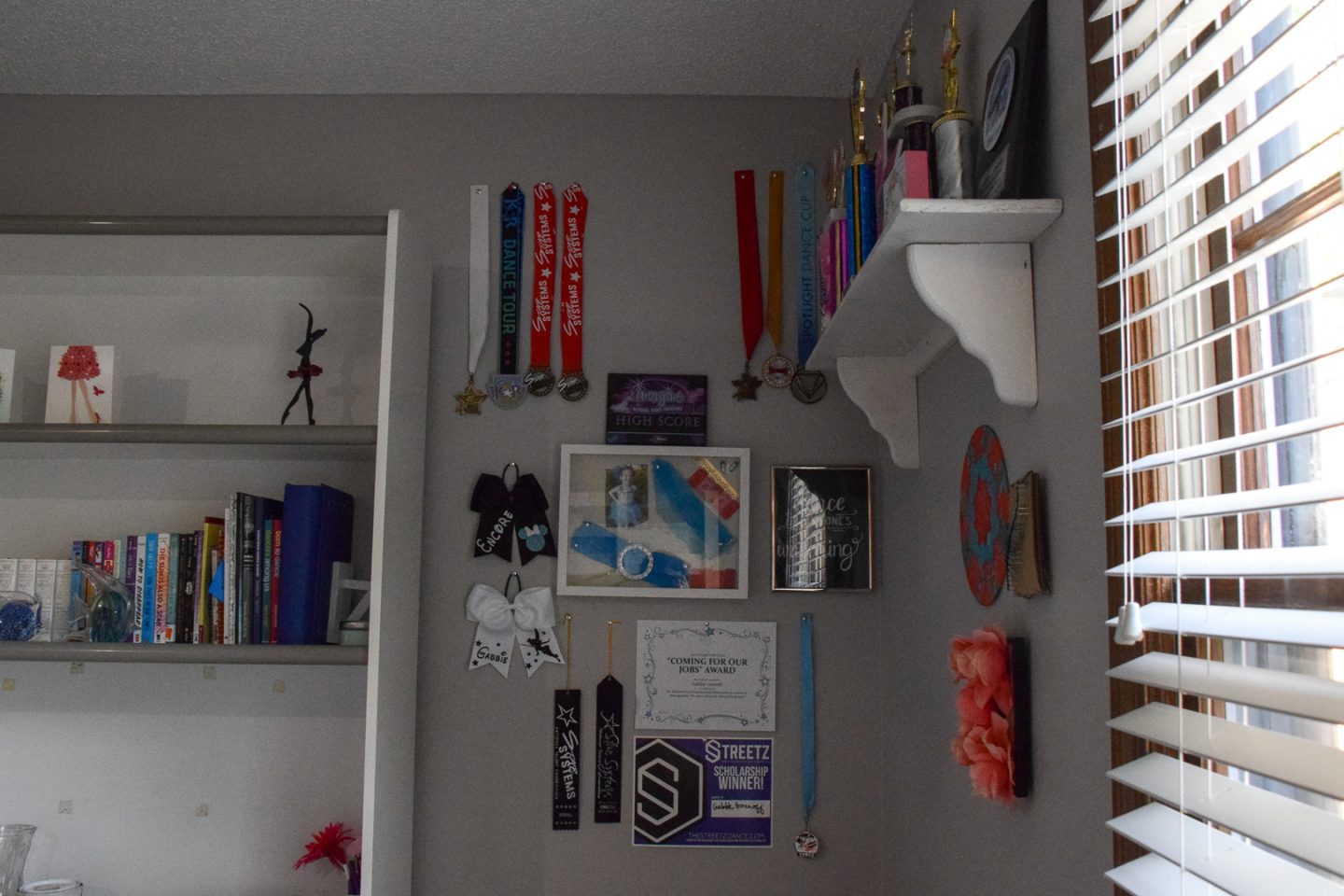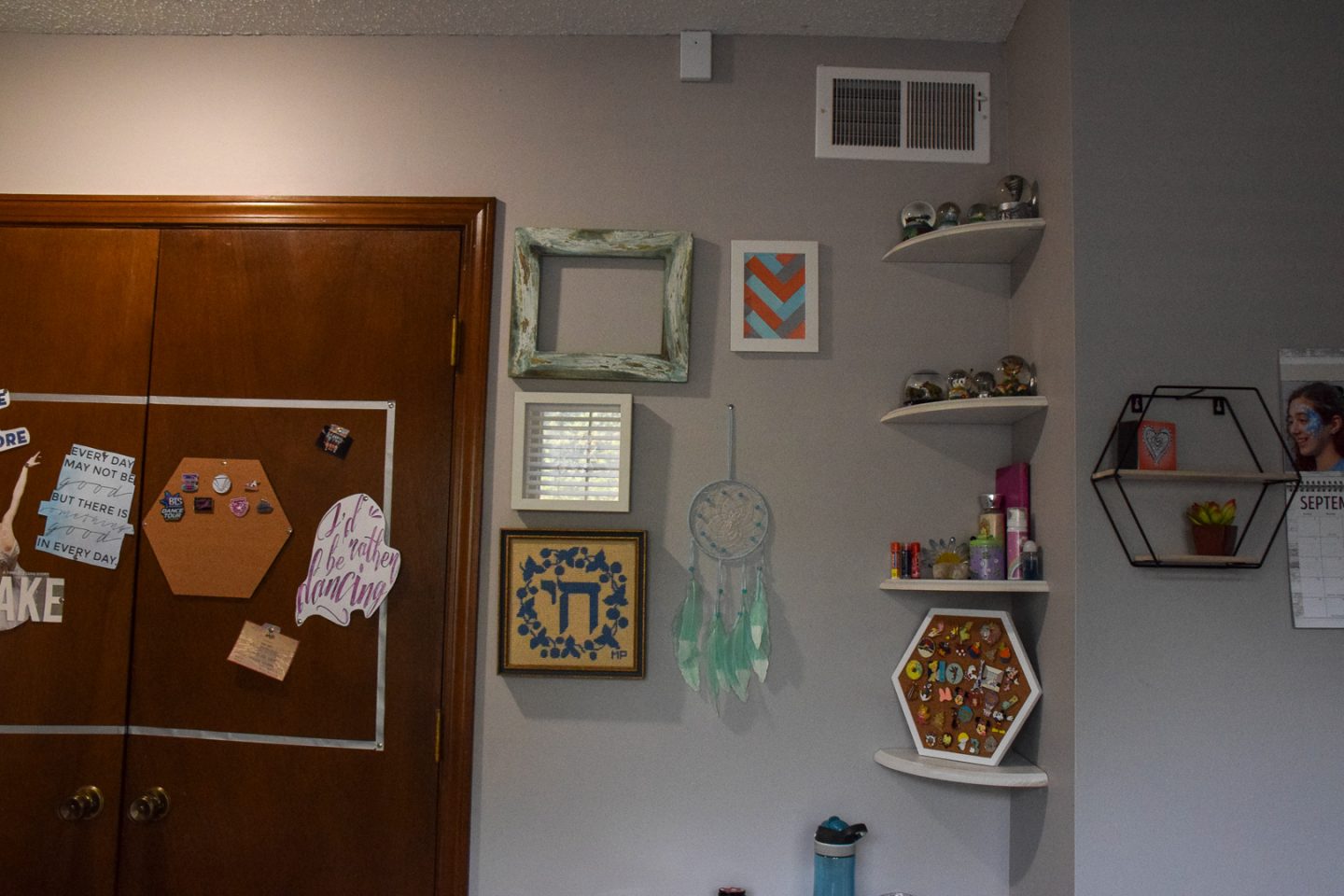 Open frame and Flower from from HomeGoods. Octagonal shelf from Five Below.
What do you think of Gabbie's teenage girl bedroom makeover?