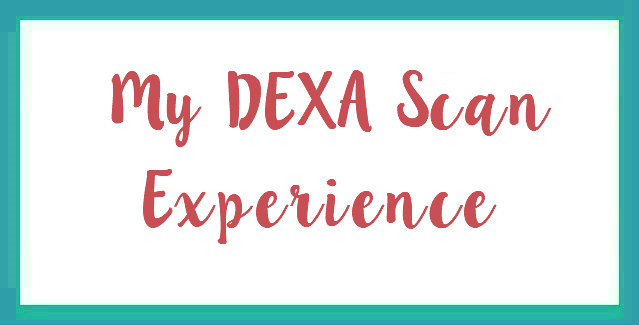 As you probably know, I've been working on weight loss since the beginning of this year. I have lost a lot of weight so far, but I have a goal and I'm not there yet. I was recently contacted and informed about having a DEXA Body Composition Scan, which is a way to precisely measure body fat, muscle, and bone composition and to help you track your body composition changes over time.
I used the location finder to find a local center that does DEXA scans. The website provides the location information as well as the cost of the scan. I was directed to Rock Creek Wellness, which the site has as the only local center to me. A google search found an alternate center that was not listed on the site. The site says that the DEXA Scan costs $50. Actually, the center charges $75.
In making my appointment, I ran into a snag – Rock Creek Wellness requires a doctor's order for the scan. I contacted my doctor's office and the nurse had no idea what a DEXA scan was, nor did she want to read any information about it on the website when I told her about it. She was somewhat reluctant to write an order for the scan when it was not something my doctor was requesting for me to do. And although I was told the order was sent, when I arrived for my scan, the order had not been received. I then heard the center on the phone with my doctor's office, who apparently again asked why I was getting the scan, and the person making the phone call replied, "I don't know, she's your patient." Being that I was personally requesting the scan, not my doctor, and the center was the reason my doctor was involved at all, I was not very happy about this exchange. In any case, the doctor's office sent over the order for the scan and I was able to get started.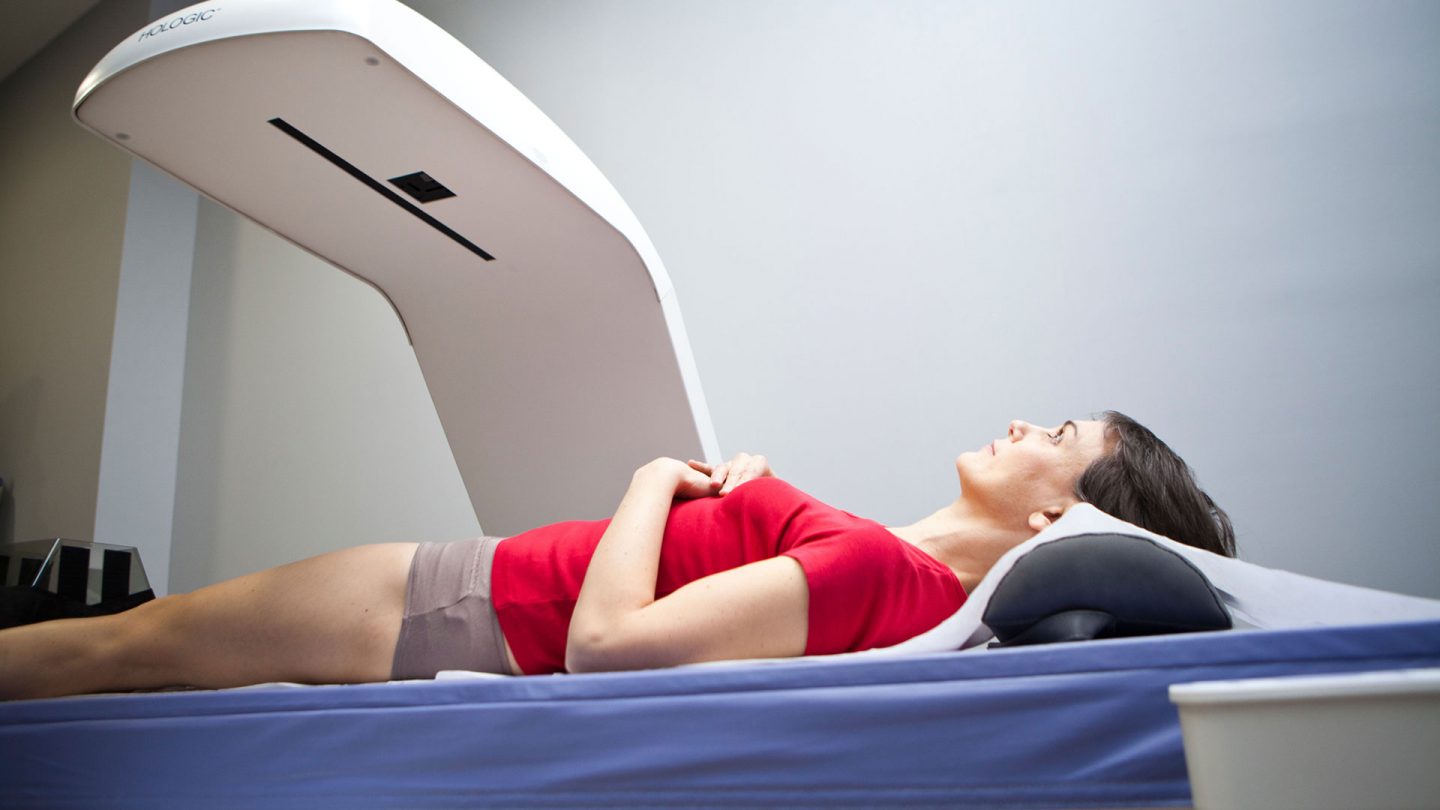 [source]
What Is a DEXA Scan?
According to DEXAscan.com, "a DEXA scan, or dual-energy x-ray absorptiometry, uses x ray technology to determine the distribution of lean muscle, fat, water and bone in your body. Unlike any other body composition measuring tool, DEXA results are highly accurate and highly reproducible." Results show you a break down of your overall body fat, lean tissue, and bone weight, with breakdowns for your legs, arms, and trunk. It gives you measurements for fat and muscle distribution around your body, lets you see muscle asymmetry, and tracks any dangerous fat around organs.
How Does a DEXA Scan Work?
A DEXA Scan works by passing two safe and very low dose x-ray beams at differing energy levels through the tissues of the body. The amount of radiation that passes through the tissue is measured by a detector. The computer then determines how much of your tissue is muscle fat water or bone and where it's all stored. The entire thing takes less than 7 minutes. You lie on a table with a pillow while the machine passes over your body. You aren't enclosed in anything and the sound is not loud. I only had to remove my rings and watch and my feet were velcroed together to help me keep them touching throughout the scan.
What Kind of Results Did I Receive?
I was given a print out of my body composition analysis and a few charts explaining my fat distribution and totals. The person who did my scan didn't go over my results with me and I probably could have asked for more information about their meaning, but instead I brought home my charts to look over on my own.
Body composition is divided into fat-free mass and body fat. Fat-free mass includes bone, water, muscle, and tissues. Body fat includes essential fats, such as lipids, and nonessential body fats, which make up around five percent of total body weight for men, and up to 12 percent for women. Body fat percentage is the percentage of total body weight that is comprised of fat.
An average woman should have 18-24% body fat and according to my scan, my body fat percentage is 30%. This shows me that I still have to work on reducing my body fat to reach a healthy weight. I can also see my amount of fat mass, lean mass, and bone mass. Luckily my lean mass is much higher than my fat mass!
As far as fat distribution, I was given a chart that shows my body fat percentage in my arms, legs, and trunk as well as my android vs gynoid fat storage. Android fat is the fat in your midsection including your abdomen, chest, and upper arms, while gynoid fat is the fat in your hips and thighs. My fat is pretty evenly distributed with the gynoid fat being slightly higher. An important number is the android/gynoid ratio, which is supposed to be under 1 with the optimal being between .6 and .8. This number is correlated to weather you have fat stored around your organs, which can impede organ function and increase the risk of disease. My A/G ratio is .89.
Now What?
It would certainly be interesting to get the scan completed again to see how these numbers change with more weight loss and muscle gain. I would also like to lower that A/G ratio number! If you find any of this interesting, you can look for a center that performs DEXA scans near you by using DEXAscan.com!
Would you consider doing a DEXA Scan?
I was provided with this product in exchange for my blog post. All opinions are my own.