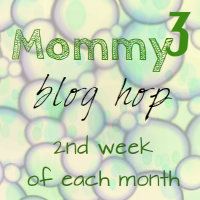 Today's Mommy Cubed topic is "Favorite Recipe." You may know this already, but I'm not much of a cook. There are a few things that I cook well though, and today I'm going to share my go to dessert recipe. Everyone who eats these Blondies loves them! The only problem is I don't have a photo!
My recipe is the Original Nestle Toll House Chocolate Chip Cookie recipe, the same one my mom used to make when I was a kid! Here it is:
Ingredients
2 1/4 cups all-purpose flour
1 teaspoon baking soda
1 teaspoon salt
1 cup (2 sticks) butter, softened (I use margarine)
3/4 cup granulated sugar
3/4 cup packed brown sugar
1 teaspoon vanilla extract
2 large eggs
2 cups (12-oz. pkg.) NESTLÉ® TOLL HOUSE® Semi-Sweet Chocolate Morsels (I use non-dairy chocolate chips)
1 cup chopped nuts (I do NOT use nuts)
Directions
PREHEAT oven to 375° F.
COMBINE flour, baking soda and salt in small bowl. Beat butter, granulated sugar, brown sugar and vanilla extract in large mixer bowl until creamy. Add eggs, one at a time, beating well after each addition. Gradually beat in flour mixture. Stir in morsels and nuts. Drop by rounded tablespoon onto ungreased baking sheets.
PAN COOKIE VARIATION: Grease 15 x 10-inch jelly-roll pan. Prepare dough as above. Spread into prepared pan. Bake for 20 to 25 minutes or until golden brown. Cool in pan on wire rack. Makes 4 dozen bars.
What is your go to dessert recipe?