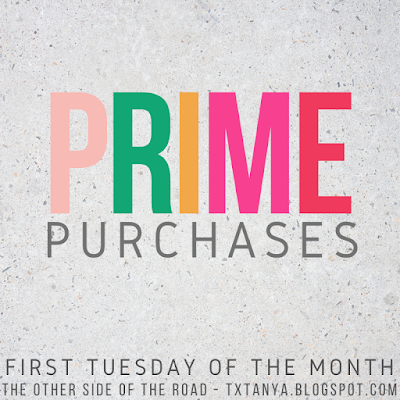 This month I'm once again linking up with Tanya to share what I've been purchasing via Amazon. I have a few interesting purchases to share this month! These links are affiliate links, which means that if you click them and make a purchase, I may receive a small incentive.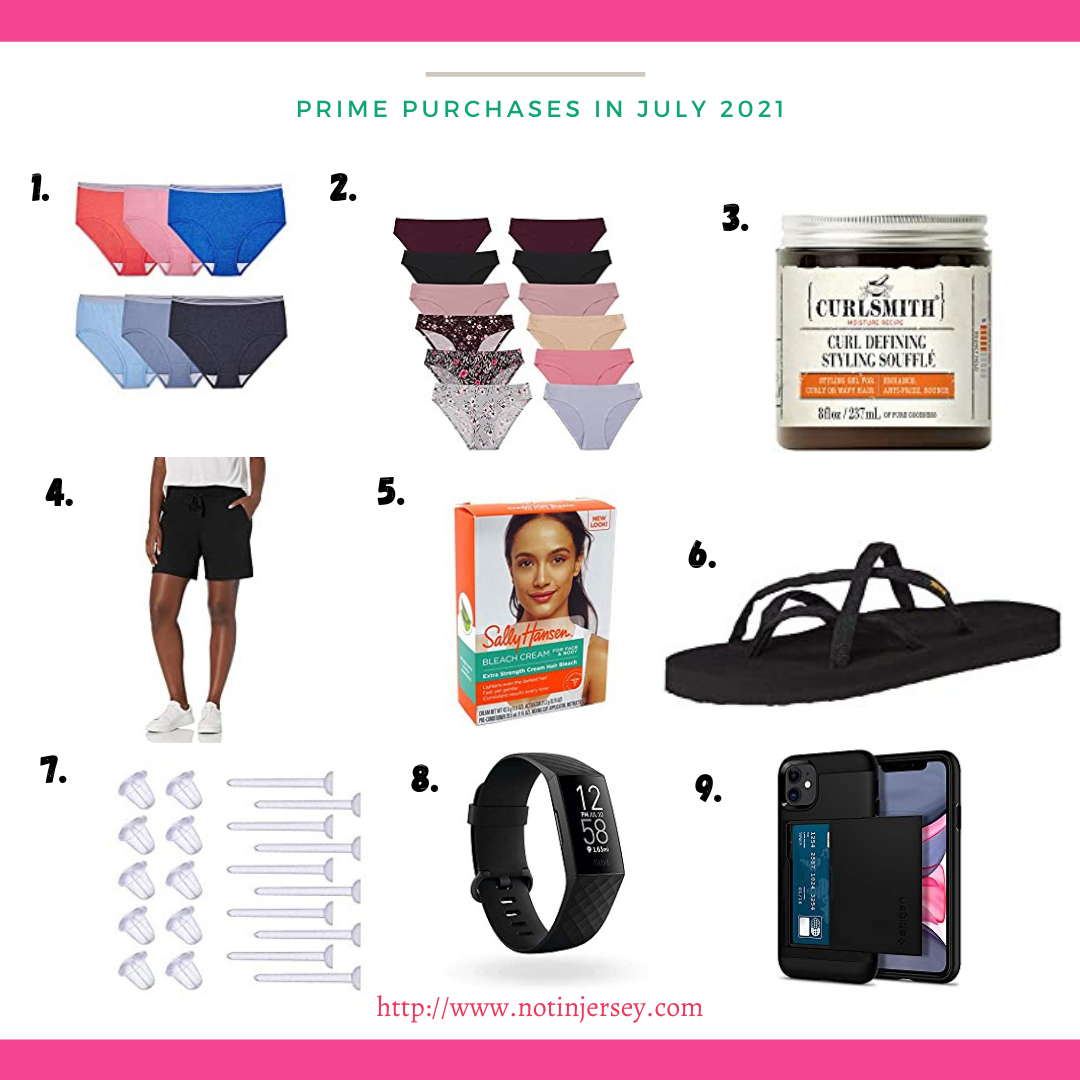 1. Fruit of the Loom Underwear – We were about to leave for our trip when Gabbie said she didn't have enough pairs of underwear to bring with her. So we ordered this and had it shipped to my in-laws' house. It was one day shipping to them but like 3 days to us, so we just got the package when we arrived! I think this is a good price for a pack of underwear.
2. 12 Pack Women's Seamless Hipster Underwear – And speaking of underwear…I decided I didn't have enough pairs of underwear that I like so I chose to order this seamless pack. They are really comfortable and they remind me of the kind I used to like from Victoria's Secret that they don't seem to have anymore. Just of note – I first ordered the S-M and those were really size small. The M-L is really size medium, which is what I needed!
3. Curlsmith Curl Defining Curl Soufflé – I received this hair moisturizing gel in an Instagram collaboration and I loved it so much that I had to buy more. It is the best curly hair product I have ever used!
4. Hanes Women's Jersey Shorts – I've been wanting another pair of sweatpants material shorts and another blogger shared these. They are inexpensive, so I decided to try them. Not the most fashionable thing I've ever worn, but comfortable!
5. Sally Hansen Extra Strength Creme Bleach – I have been having issues with dark spots on my skin above my lip…looking like mustache hair but I think it's the skin itself. I wanted to see if this bleach would help, but I guess it's actually meant to bleach hair and not the skin itself, because it only lightened the area somewhat. So I need to figure it out still!
6. Teva Women's Olawahu Flip Flop – My yearly pair of new flip flops!
7. Invisible Plastic Earrings – Gabbie got a second hole pierced in her ears this summer and for dance, she isn't allowed to wear any jewelry. Because she is afraid they will close up, she is using these and seems to be getting away with hiding the fact that she has anything in her ear holes.
8. Fitbit Charge 4 – Simon had a dog sitting job and he decided to use the money he made to buy a new Fitbit. I'm still not sure what was wrong with the one he had been using, which was a hand me down from Dave, but it was his money!
9. Spigen iPhone 11 Case – Dave got a new phone for personal use (now he has two, because his other is from work and he isn't able to use any personal apps on it) and he chose this case. I think the built in card holder is cool!
That's it for this month! Have you ordered anything from Amazon lately?