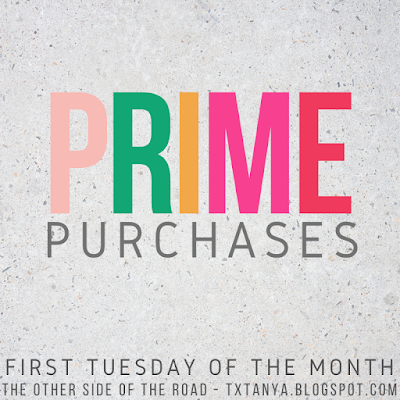 This month I'm once again linking up with Tanya to share what I've been purchasing via Amazon. I have a few fun purchases to share this month! These links are affiliate links, which means that if you click them and make a purchase, I may receive a small incentive.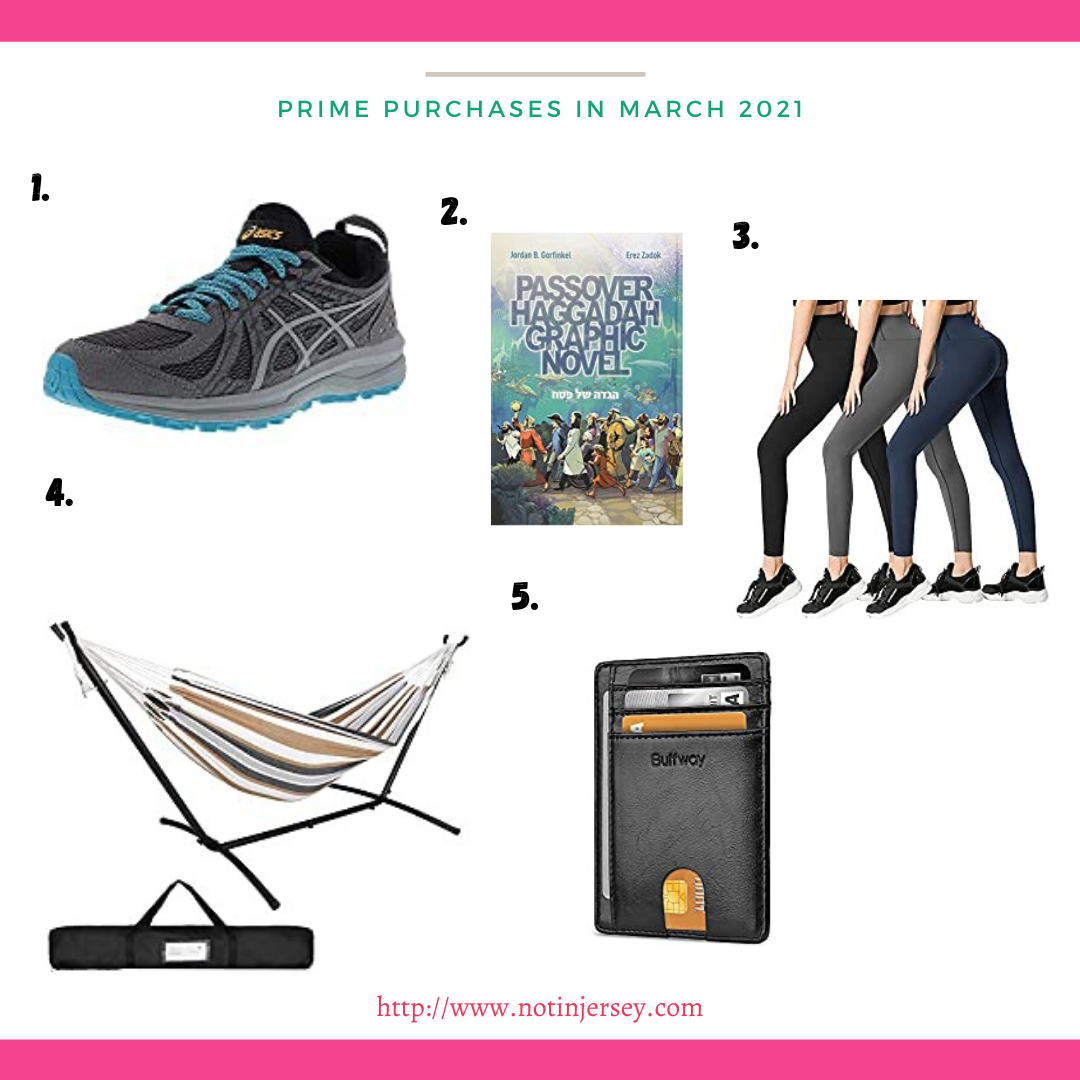 1. ASICS Women's Frequent Trail Sneakers – My sneakers were getting old and had a small hole in the back so I ordered the same ones in a different color. I am happy with them!
2. Passover Hagaddah Graphic Novel – This was a great addition to our Passover seder. It has the full text of the hagaddah and the English translations are written as if they are part of a graphic novel, making the text understandable and interesting for kids and adults! We want to get one for all of us for next year.
3. 3 Pack Leggings in Black, Navy, and Grey – I had been considering this pack of leggings and I'm so glad I decided to order them! They are so soft and comfortable, exactly what I was looking for.
4. Hammock with Frame – A lot of you had questions about the hammock that I ordered! I don't have trees that are close to each other for tying a hammock, so I got the kind that comes with a frame. We have been enjoying it! The only thing missing is that it doesn't have the wooden pieces to hold the hammock open.
5. Buffway Slim Wallet – Zachary wanted a wallet to hold his cards and such and he picked out this one!
Have you ordered anything from Amazon lately?