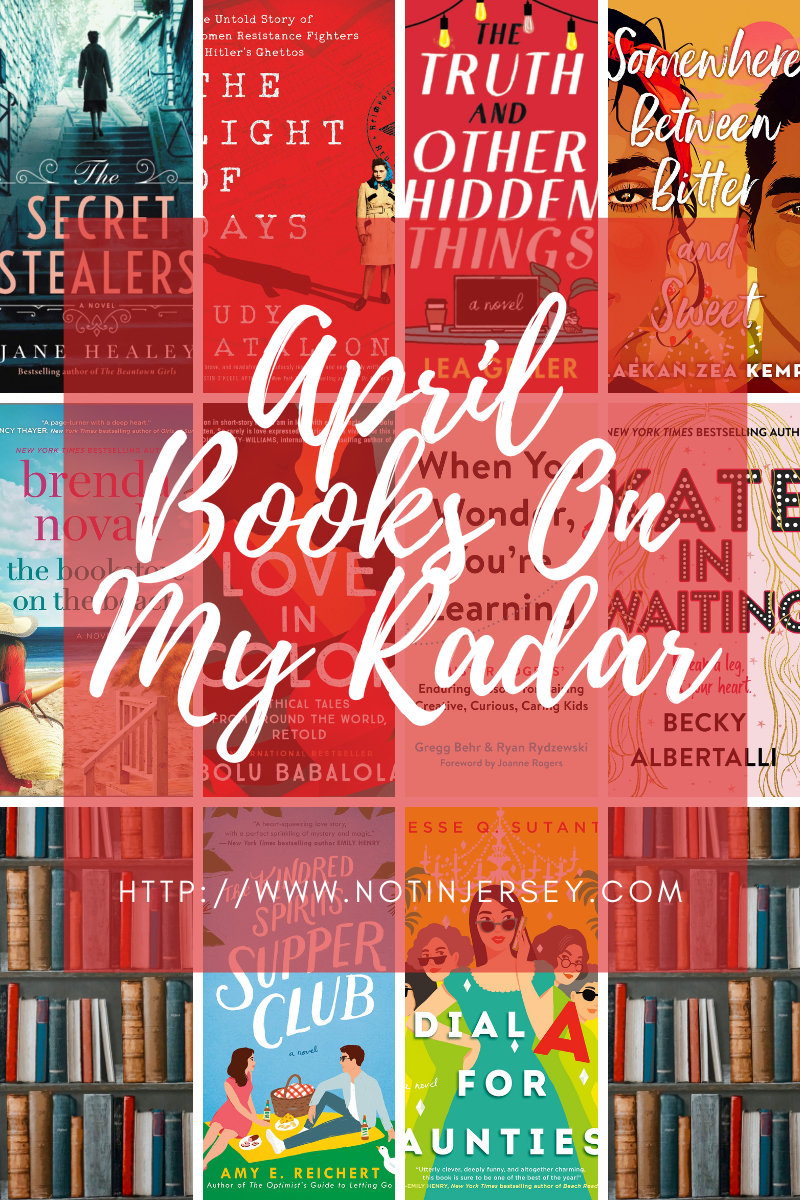 This month's On My Radar feature is all about books that are releasing in April that I'm excited about, interested in reading, or just wanting to share with others. This post contains Amazon affiliate links. If you choose to make a purchase after clicking on my link, I may receive a small commission.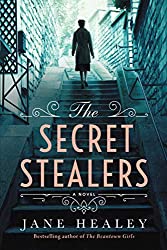 The Secret Stealers by Jane Healey – A female American spy in Nazi-occupied France finds purpose behind enemy lines in a novel of unparalleled danger, love, and daring by the Amazon Charts bestselling author of The Beantown Girls.
Anna Cavanaugh is a restless young widow and brilliant French teacher at a private school in Washington, DC. Everything changes when she's recruited into the Office of Strategic Services by family friend and legendary WWI hero Major General William Donovan.
Donovan has faith in her―and in all his "glorious amateurs" who are becoming Anna's fast friends: Maggie, Anna's down-to-earth mentor; Irene, who's struggling to find support from her husband for her clandestine life; and Julia, a cheerful OSS liaison. But the more Anna learns about the organization's secret missions, the more she longs to be stationed abroad. Then comes the opportunity: go undercover as a spy in the French Resistance to help steal critical intelligence that could ultimately turn the tide of the war.
Dispatched behind enemy lines and in constant danger, Anna is filled with adrenaline, passion, and fear. She's driven to make a difference―for her country and for herself. Whatever the risk, she's willing to take it to help liberate France from the shadows of occupation and to free herself from the shadows of her former life.
---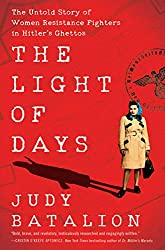 The Light of Days by Judy Batalion – One of the most important stories of World War II, already optioned by Steven Spielberg for a major motion picture: a spectacular, searing history that brings to light the extraordinary accomplishments of brave Jewish women who became resistance fighters―a group of unknown heroes whose exploits have never been chronicled in full, until now.
Witnesses to the brutal murder of their families and neighbors and the violent destruction of their communities, a cadre of Jewish women in Poland―some still in their teens―helped transform the Jewish youth groups into resistance cells to fight the Nazis. With courage, guile, and nerves of steel, these "ghetto girls" paid off Gestapo guards, hid revolvers in loaves of bread and jars of marmalade, and helped build systems of underground bunkers. They flirted with German soldiers, bribed them with wine, whiskey, and home cooking, used their Aryan looks to seduce them, and shot and killed them. They bombed German train lines and blew up a town's water supply. They also nursed the sick and taught children.
Yet the exploits of these courageous resistance fighters have remained virtually unknown.
As propulsive and thrilling as Hidden Figures, In the Garden of Beasts, Band of Brothers, and A Train in Winter, The Light of Days at last tells the true story of these incredible women whose courageous yet little-known feats have been eclipsed by time. Judy Batalion―the granddaughter of Polish Holocaust survivors―takes us back to 1939 and introduces us to Renia Kukielka, a weapons smuggler and messenger who risked death traveling across occupied Poland on foot and by train. Joining Renia are other women who served as couriers, armed fighters, intelligence agents, and saboteurs, all who put their lives in mortal danger to carry out their missions. Batalion follows these women through the savage destruction of the ghettos, arrest and internment in Gestapo prisons and concentration camps, and for a lucky few―like Renia, who orchestrated her own audacious escape from a brutal Nazi jail―into the late 20th century and beyond.
Powerful and inspiring, featuring twenty black-and-white photographs, The Light of Days is an unforgettable true tale of war, the fight for freedom, exceptional bravery, female friendship, and survival in the face of staggering odds.
---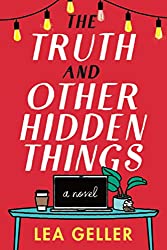 The Truth and Other Hidden Things by Lea Geller – A freshly funny and heartfelt novel about one woman's secret life, the stories she tells, and the thrill and notoriety of being noticed.
On the same day Bells Walker learns that her IUD has failed, her husband, Harry, is denied tenure at his Manhattan university. So Bells, Harry, their two adolescent children, and her baby bump move to New York's Hudson Valley, where Harry has landed a job at Dutchess College in the town of Pigkill.
When the farm-to-table utopia Bells envisioned is anything but, she turns to the blogosphere. Under the pen name the County Dutchess, she anonymously dishes about life in Pigkill, detailing the activities of hypercompetitive parents and kombucha-drinking hipsters. Suddenly, Bells has a place to say all the things she's been secretly thinking about being a wife and mother. As Bells turns the focus of her blog on her new neighbors, her readership continues to grow, but her scandalous posts hit closer to home: she puts Harry's new job in jeopardy, derails her children's lives, and risks the one real friendship she's built.
When Bells uncovers scandals right under her nose, the Dutchess goes viral, and soon everyone is asking, Who is the County Dutchess? Now Bells has to ask herself if it's worth losing the people closest to her to finally feel noticed by everyone else.
---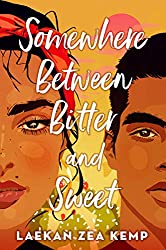 Somewhere Between Bitter and Sweet by Laekan Zea Kemp – I'm Not Your Perfect Mexican Daughter meets Emergency Contact in this stunning story of first love, familial expectations, the power of food, and finding where you belong.
Penelope Prado has always dreamed of opening her own pastelería next to her father's restaurant, Nacho's Tacos. But her mom and dad have different plans—leaving Pen to choose between disappointing her traditional Mexican American parents or following her own path. When she confesses a secret she's been keeping, her world is sent into a tailspin. But then she meets a cute new hire at Nacho's who sees through her hard exterior and asks the questions she's been too afraid to ask herself.
Xander Amaro has been searching for home since he was a little boy. For him, a job at Nacho's is an opportunity for just that—a chance at a normal life, to settle in at his abuelo's, and to find the father who left him behind. But when both the restaurant and Xander's immigrant status are threatened, he will do whatever it takes to protect his newfound family and himself.
Together, Pen and Xander must navigate first love and discovering where they belong in order to save the place they all call home.
This stunning and poignant novel from debut author Laekan Zea Kemp explores identity, found families and the power of food, all nestled within a courageous and intensely loyal Chicanx community.
---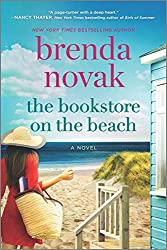 The Bookstore on the Beach by Brenda Novak – How do you start a new chapter of your life when you haven't closed the book on the previous one?
Eighteen months ago, Autumn Divac's husband went missing. Her desperate search has yielded no answers, and she can't imagine moving forward without him. But for the sake of their two teenage children, she has to try.
Autumn takes her kids home for the summer to the charming beachside town where she was raised. She seeks comfort working alongside her mother and aunt at their bookshop, only to learn that her daughter is facing a huge life change and her mother has been hiding a terrible secret for years. And when she runs into the boy who stole her heart in high school, old feelings start to bubble up again. Is she free to love him, or should she hold out hope for her husband's return? She can only trust her heart…and hope it won't lead her astray.
---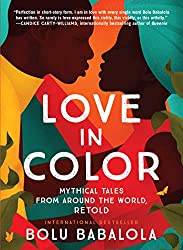 Love In Color by Bolu Babalola – "Perfection in short story form, I am in love with every single word Bolu Babalola has written. So rarely is love expressed this richly, this vividly, or this artfully."
— Candice Carty-Williams, international bestselling author of Queenie
A high-born Nigerian goddess, who has been beaten down and unappreciated by her gregarious lover, longs to be truly seen.
A young businesswoman attempts a great leap in her company, and an even greater one in her love life.
A powerful Ghanaian spokeswoman is forced to decide whether she should uphold her family's politics or be true to her heart.
In her debut collection, internationally acclaimed writer Bolu Babalola retells the most beautiful love stories from history and mythology with incredible new detail and vivacity. Focusing on the magical folktales of West Africa, Babalola also reimagines Greek myths, ancient legends from the Middle East, and stories from long-erased places.
With an eye towards decolonizing tropes inherent in our favorite tales of love, Babalola has created captivating stories that traverse across perspectives, continents, and genres.
Love in Color is a celebration of romance in all its many splendid forms.
---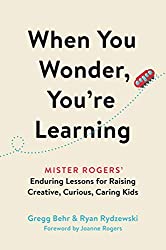 When You Wonder You're Learning by Gregg Behr and Ryan Rydzewski – Bringing the lessons of Mister Rogers into the digital age
Playful and practical, When You Wonder, You're Learning introduces a new generation of families to the lessons of Mister Rogers' Neighborhood. By exploring the science behind the iconic television program, the book reveals what Fred Rogers called the "tools for learning": skills and mindsets that scientists now consider essential. These tools—curiosity, creativity, collaboration, and more—have been shown to boost everything from academic learning to children's well-being, and they benefit kids of every background and age. They cost next to nothing to develop, and they hinge on the very things that make life worthwhile: self-acceptance; close, loving relationships; and a deep regard for one's neighbor.
When You Wonder, You're Learning shows parents and educators the many ways they might follow in Rogers' footsteps, sharing his "tools for learning" with digital-age kids. With insights from thinkers, scientists, and teachers—many of whom worked with Rogers himself—the book is an essential exploration into how kids and their parents can excel at what Rogers taught best: being human.
---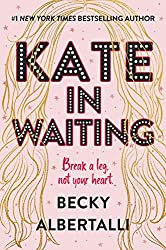 Kate in Waiting by Becky Albertalli – From #1 New York Times bestselling author and rom-com queen Becky Albertalli comes a buoyant new novel about daring to step out of the shadows and into the spotlight in love, life, and, yes, theater.
Contrary to popular belief, best friends Kate Garfield and Anderson Walker are not codependent. Carpooling to and from theater rehearsals? Environmentally sound and efficient. Consulting each other on every single life decision? Basic good judgment. Pining for the same guys from afar? Shared crushes are more fun anyway.
But when Kate and Andy's latest long-distance crush shows up at their school, everything goes off-script. Matt Olsson is talented and sweet, and Kate likes him. She really likes him. The only problem? So does Anderson.
Turns out, communal crushes aren't so fun when real feelings are involved. This one might even bring the curtains down on Kate and Anderson's friendship.
---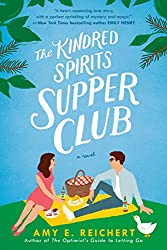 The Kindred Spirit Supper Club by Amy E. Reichert – Jobless and forced home to Wisconsin, journalist Sabrina Monroe can tolerate reunions with frenemies and kisses from old boyfriends, but not the literal ghosts that greet her in this heartwarming tale of the power of love and connection from acclaimed author Amy E. Reichert.
For Sabrina Monroe, moving back home to the Wisconsin Dells–the self-described Waterpark Capital of the World–means returning to the Monroe family curse: the women in her family can see spirits who come to them for help with unfinished business. But Sabrina's always redirected the needy spirits to her mom, who's much better suited for the job. The one exception has always been Molly, a bubbly rom-com loving ghost, who stuck by Sabrina's side all through her lonely childhood.
Her personal life starts looking up when Ray, the new local restaurateur, invites Sabrina to his supper club, where he flirts with her over his famous Brandy Old-Fashioneds. He's charming and handsome, but Sabrina tells herself she doesn't have time for romance–she needs to focus on finding a job. Except the longer she's in the Dells, the harder it is to resist her feelings for Ray. Who can turn down a cute guy with a fondness for rescue dogs and an obsession with perfecting his fried cheese curds recipe?
When the Dells starts to feel like home for the first time and with Ray in her corner, Sabrina begins to realize that she can make a difference and help others wherever she is.
---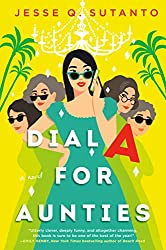 Dial A For Aunties by Jesse Q Sutanto – What happens when you mix 1 (accidental) murder with 2 thousand wedding guests, and then toss in a possible curse on 3 generations of an immigrant Chinese-Indonesian family?

You get 4 meddling Asian aunties coming to the rescue!
When Meddelin Chan ends up accidentally killing her blind date, her meddlesome mother calls for her even more meddlesome aunties to help get rid of the body. Unfortunately, a dead body proves to be a lot more challenging to dispose of than one might anticipate, especially when it is inadvertently shipped in a cake cooler to the over-the-top billionaire wedding Meddy, her Ma, and aunties are working at an island resort on the California coastline. It's the biggest job yet for the family wedding business—"Don't leave your big day to chance, leave it to the Chans!"—and nothing, not even an unsavory corpse, will get in the way of her auntie's perfect buttercream flowers.
But things go from inconvenient to downright torturous when Meddy's great college love—and biggest heartbreak—makes a surprise appearance amid the wedding chaos. Is it possible to escape murder charges, charm her ex back into her life, and pull off a stunning wedding all in one weekend?
---
Are any of these on your radar?