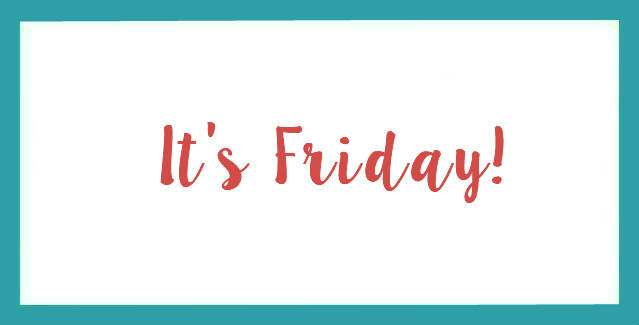 For this week's random Friday post, I figured I'd share our back to school pictures. I didn't get one of all three kids together like I usually do and Zachary didn't want to be in a photo with just Simon, so this is what I got.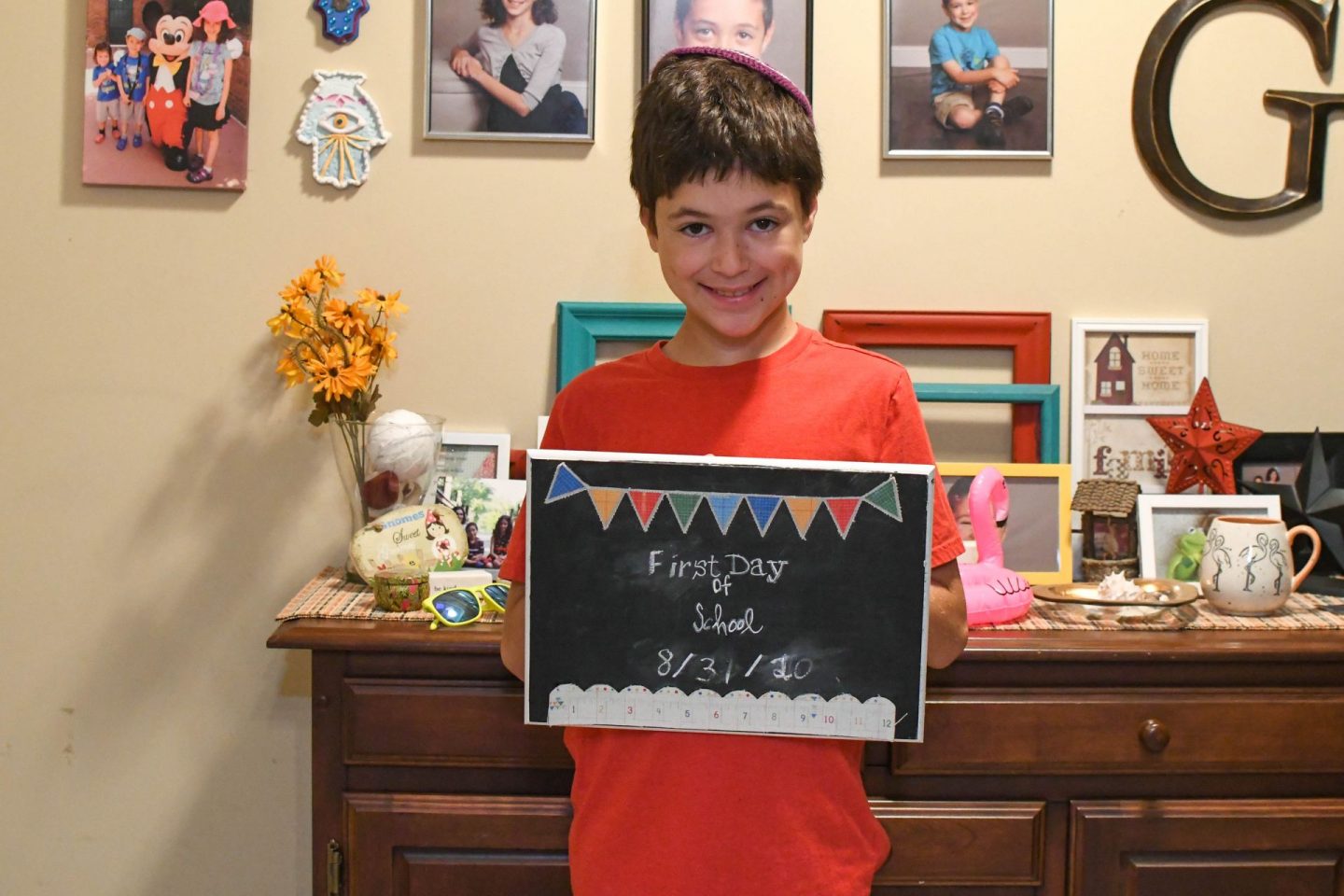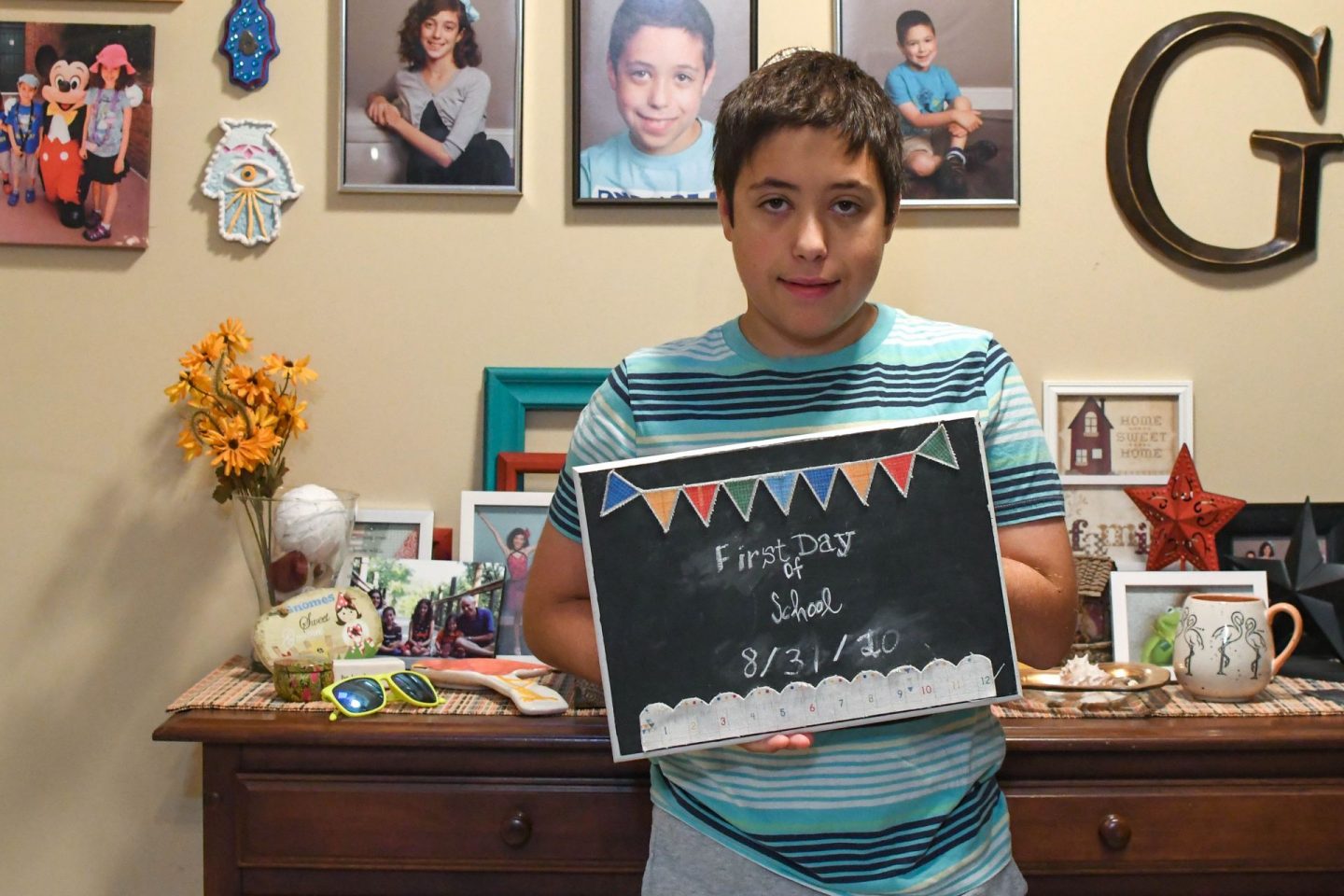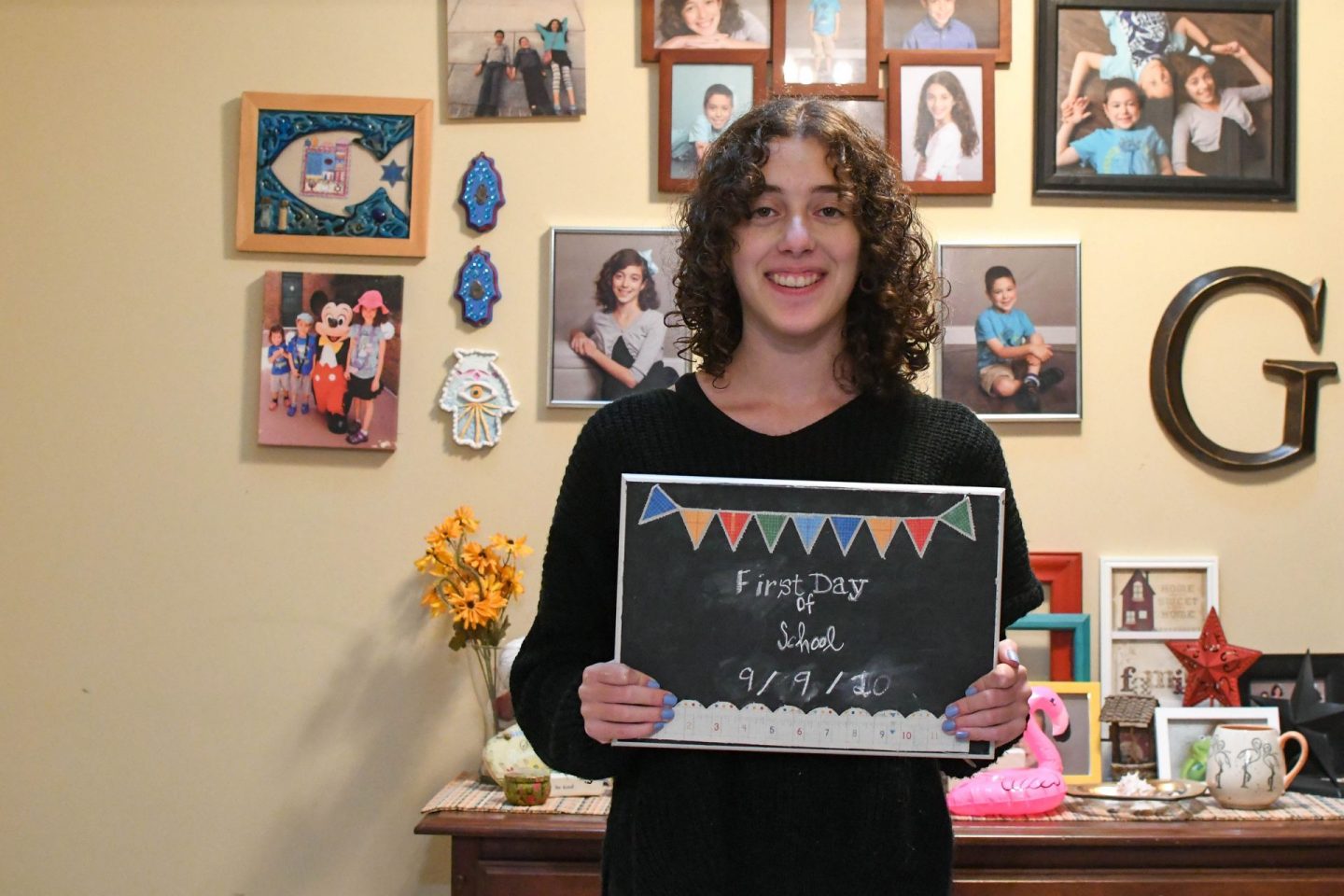 The boys' pictures were taken on the actual first day of school, which was virtual and didn't require their uniforms. I wrote a bit about the different schedules yesterday.
This year Zachary is taking English, Geometry, Health, Jewish Studies, Drama, Science, and World History.
Gabbie is taking Dance, College Algebra / Trig, Honors Chemistry, Intro to Art, Honors English, Fashion and Interior Design, and Yearbook. She is taking Dance at school as well as at her regular studio.
Simon has his regular schedule of classes – no elective choices till next year! He did join the soccer team, which is open to 5th graders and up!
Have a great weekend!