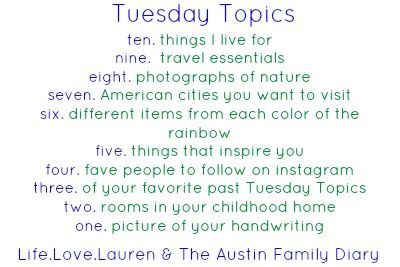 I love this week's topic because I love to photograph nature! I have shown you these photos before, but within collages, so a lot smaller and with less detail. These are some of my favorite nature pictures that I took this summer.

A beautiful butterfly

Not yet ripe blackberries

A floating flower

A couple huge lizards at the beach in Florida

Our friend the alligator

A leaf and dragonfly

A bird in Florida

More birds in the field.
I love taking pictures of nature!