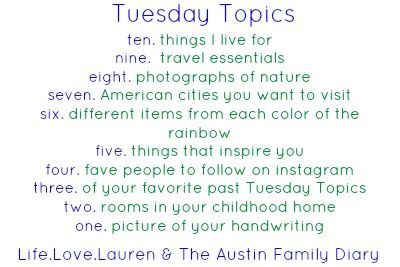 I recently realized I have ten U.S. states left to visit in order to have visited all 50. I find that pretty amazing! So these cities are the next 7 cities I want to visit on my way to visiting all 50 states.
1. The Outer Banks, North Carolina

[source]
While not technically a city, there is something mystical about the Outer Banks. I would love to see the lighthouses, the wild horses, the beautiful beaches, and the Civil War Trail. I would also like to visit the Biltmore Estate in Asheville, and the settings described in books by Nicholas Sparks!
2. Hilton Head, South Carolina

[source]
I love lighthouses and doesn't this one look so cute? I have heard Hilton Head is a great vacation spot!
3. Lincoln City, Oregon

[source]
Moving to the opposite coast, I think the beaches in Oregon sound beautiful! I came up with Lincoln City randomly – any city along the coast would be fine with me.
4. West or East Glacier, Montana

[source]
Glacier National Park looks amazing! I've always imagined Montana to be a beautiful state and would love to see it one day!
5. Bryce Canyon, Utah and Springdale, Utah

[source]
Another two National Parks I'd like to visit are Bryce Canyon and Zion!
6. Santa Fe, New Mexico

[source]
With so much history, Santa Fe sounds like a nice place to visit.
7. New Orleans, Louisiana

[source]
Full of culture, the French Quarter especially sounds interesting to me!
Have you visited any of these cities?