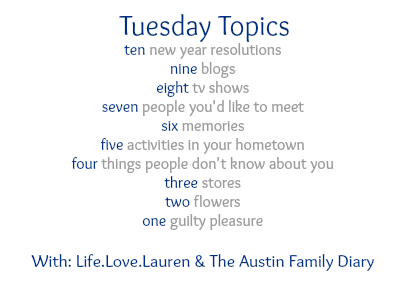 I honestly did not know where to go with this topic. Six memories could be about anything – good, bad, any topic, anything. I ruled out sharing any bad or sad memories though, and I thought it might be interesting to write about one memory from each of 6 time periods in my life – ages 0-6, 7-12, 13-18, 19-24, 25-30, and 31-34.
1. My earliest memory is of my parents telling me I was going to be a big sister. I was 3 years and 9 months old when my brother was born, so this memory took place sometime before that. I don't know when in the pregnancy they told me, but I do remember standing outside on my front porch thinking about it. I remember wanting him to be a boy because my parents already had a girl! And I remember the night he was born, I slept at a family friends' house and I fell out of bed. See the mark on my head in this picture? (And pun intended – my brother's name is Mark!)
2. A happy memory between the ages of 7 and 12? That would have to be camp. I went to a day camp every summer from age 6 and at age 12 I was in the oldest girls' group. I seriously loved it there! I learned to swim, made lanyard key chains, made friendship bracelets, played kick ball, learned Native American "legends," wrote stories in creative writing club, played tennis every morning, made amazing friends, and learned to be myself.
3. Ages 13-18 would be the high school years and my happiest memory from the time would be high school graduation. I could not wipe my smile off of my face. We had the ceremony inside in the gym because I think it was rainy out but also it was a cicada year so there were about a million of them outside. Our principal actually spoke about cicadas in her speech. And if I'm correct, these cicadas come out every 17 years, so THIS very year should be another cicada year! 17 years since I graduated high school. That's pretty crazy. Anyway, after the ceremony I had a party at my house. Most of my friends at the time did not go to my high school, so those were the people I wanted to be with to celebrate. And it was fun.
4. A lot happened between the ages of 19 and 24! Dave and I started dating, we got engaged, graduated college, and got married. I went to and graduated from grad school and started my first job. My favorite memory from that time period was definitely our wedding!
5. Between the ages of 25 and 30 I had my first 2 kids! Gabbie was born when I was 26 and Zachary when I was 28. And even though I was 31 when Simon was born, I'll include his birth as part of this memory too!Although none of my births went as I had hoped they would, of course they remain on my list of happy memories.
6. Finally, a more recent memory is one that I talk about often on this blog – finishing the Wine and Dine 1/2 Marathon! Read all about it here.