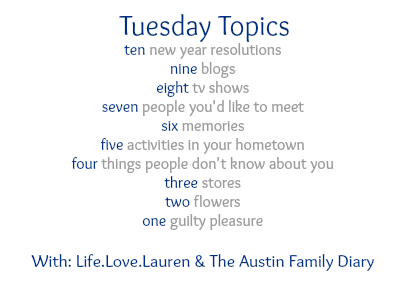 My home town in New Jersey was tiny and I highly doubt there are 5 activities to do in town. Same with the town I moved from when we moved here! Therefore I'm going to write about 5 activities in my current town, which I'm proud to call home!
Deanna Rose Children's Farmstead

is by far the best place for kids and families in town! We love it. It's free on weekdays and $2 per person Friday-Sunday. These pictures are from our very first trip to the farm in August 2009!

The

Arboretum and Botanical Gardens

is about the farthest south you can go in my town – near the actual farmland of Kansas! It's a beautiful area full of paths, trees, flowers, and gardens. There is a new train garden which we have yet to visit! Pictures from our first visit in April 2010:

When you think of Kansas you might think I live in the middle of nowhere, but we have everything you'd ever want available. The shopping is great! I live about 3 miles from the closest mall, which includes Gabbie's favorite store – American Girl, as well as my favorite – Gymboree! We also live close to Target, Walmart, etc. Downtown in the summer we have a

farmers' market

as well.

The Indian Creek Bike and Hike trail is 17 miles long, 10 of which run through our town. I spent a lot of time on the trail training for the 1/2 marathon and I actually have fond memories of running there! I look forward to running on the trail again when it is warm enough and I'm ready to run outside again. This was taken the day I first ran to the very end of the trail – not in town, not even in Kansas!
Who is ready to come visit me? I didn't even share all the cool things to do in neighboring areas!