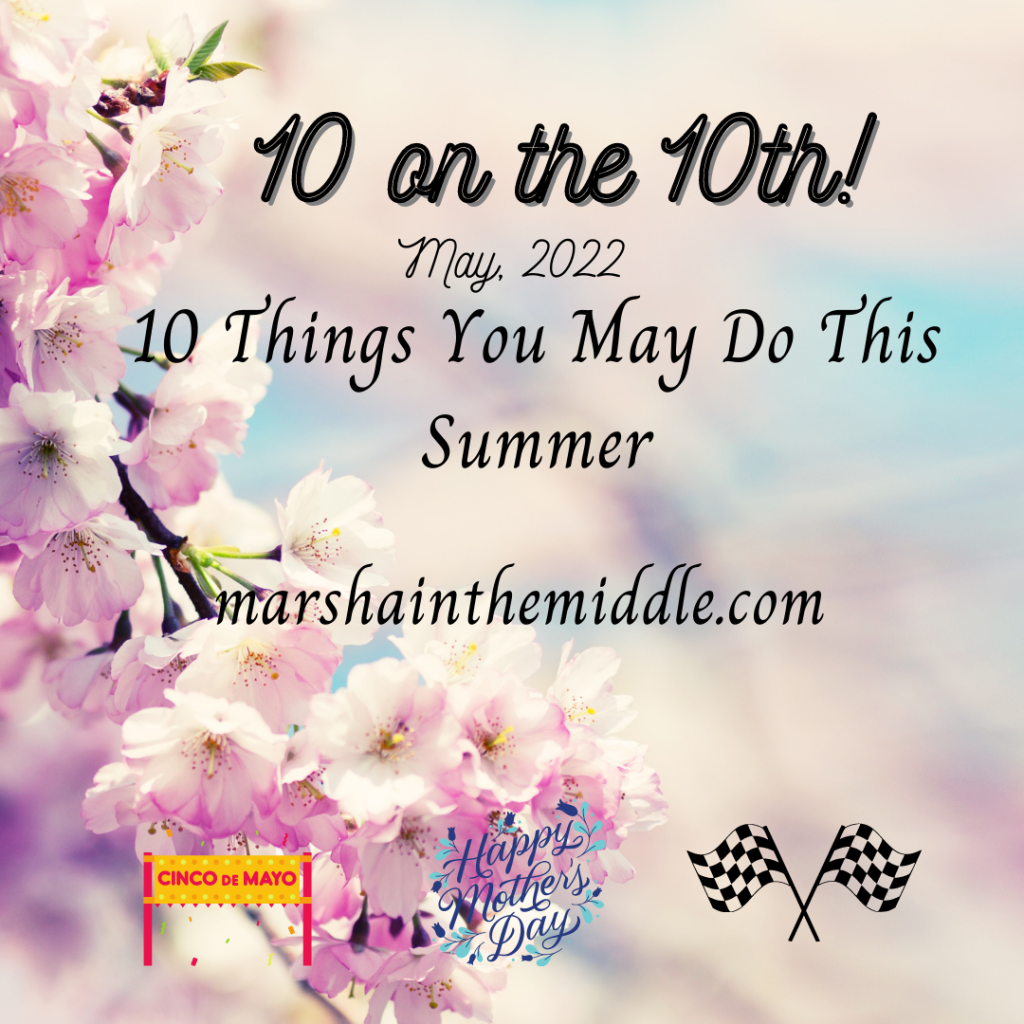 Today I'm linking up with Marsha for the 10 on the 10th link up (Leslie is on a blog break). This month's topic is 10 Things You May Do This Summer. I guess with the school year ending, it's time to think about that! My summer mainly revolves around my kids' plans. All three have plans now, so hopefully these aren't things we "may" do, and they are things we will do!
1. By the time Memorial Day comes, the kids will be done with school.
2. Gabbie will complete her requirements for her summer program scholarship, her online history class, and her summer financial lit class!
3. Gabbie will have two days of dance camp and band camp at the end of the summer.
4. Zachary will do his training for his summer job at the pool cafe (and work there during the summer).
5. Gabbie and Zachary will go to their youth group weekend.
6. Simon and I may spend time at the pool!
7. Gabbie will work at the same camp she worked at last year for a few weeks.
8. We will go to Niagara Falls and NJ and celebrate my in-laws' birthdays.
9. Gabbie will leave for Switzerland, Italy, and Israel.
10. Simon will attend one week at day camp and two weeks at sleepaway camp.
I think we're set for a busy summer, and I didn't even think about anything I might do! I think I'll try to continue my regular life schedule, around when my kids are home and / or need to be driven places!
What may you do this summer?