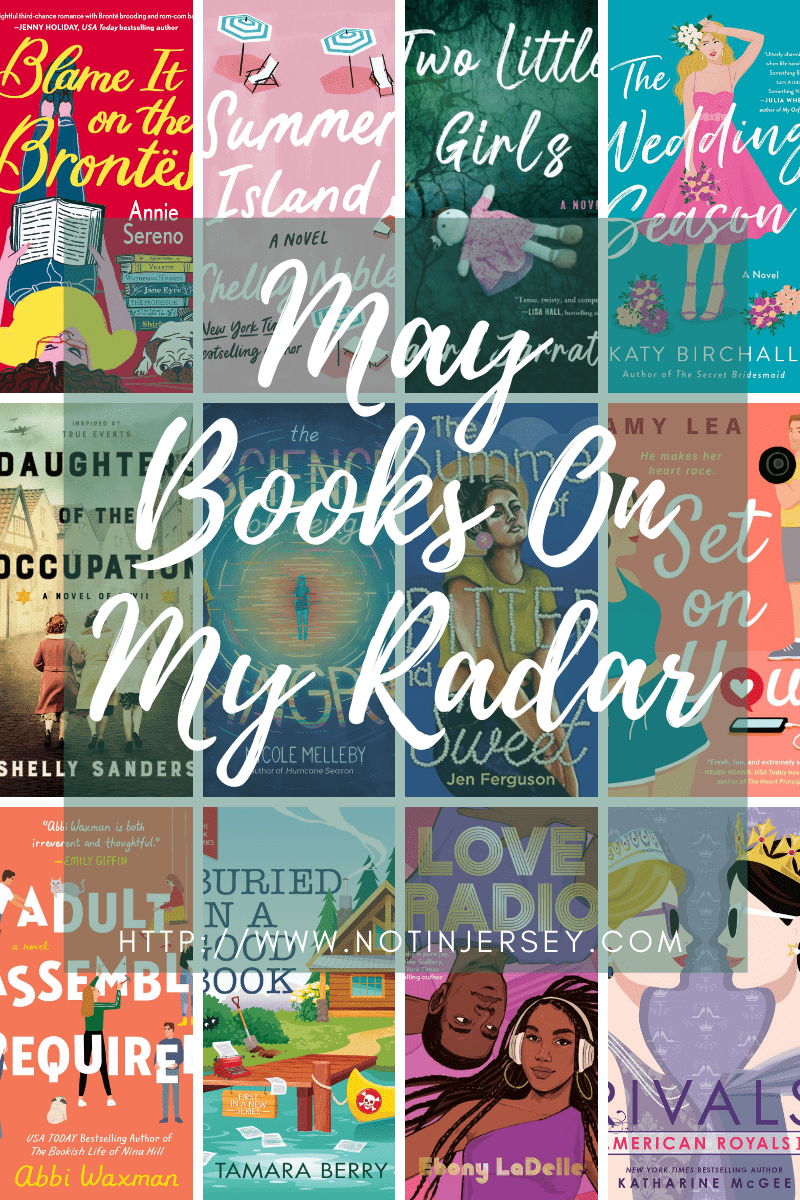 Today I'm sharing some of the May books on my radar. These are books that are releasing this May that I'm excited about, interested in reading, or just wanting to share with others. There are always so many books coming out that this definitely doesn't cover all of the books that one may be interested in reading. I have marked the dates the books release next to their titles! I have also realized that I should mention books I've already read coming out soon, so those will be at the end of the post. This post contains Amazon affiliate links. If you choose to make a purchase after clicking on my link, I may receive a small commission.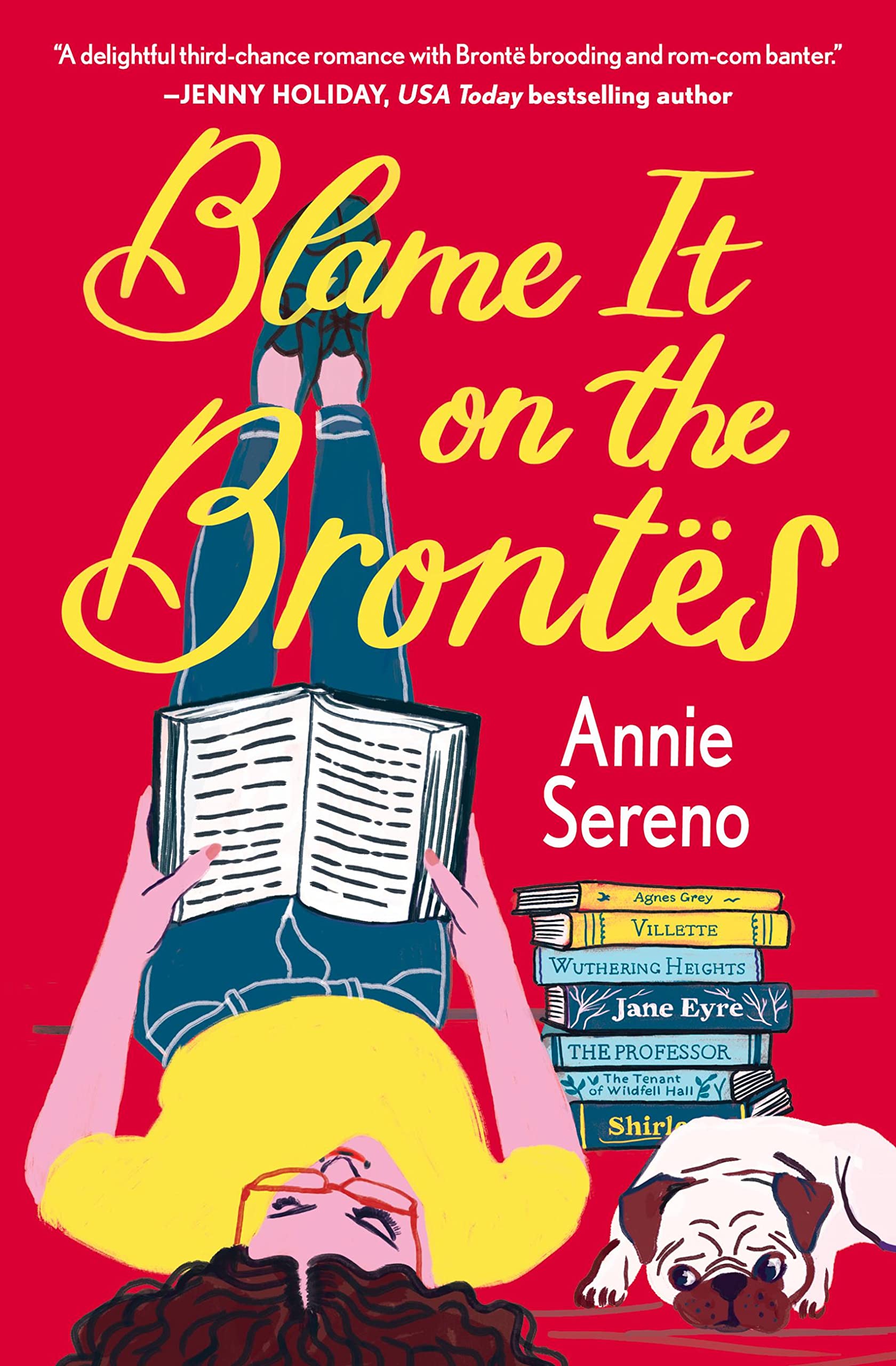 Blame It On The Brontes by Annie Sereno (5/3) – She's going to write her own happy ending.
English professor Athena Murphy is an authority on the novels of the Brontë sisters. But as they say in academia, publish or perish. To save her job, Athena decides to write a biography of C.L. Garland, the author heating up bestseller lists with spicy retellings of classic literature. Tracking down the reclusive writer and uncovering her secret identity, though, means Athena must return to her small midwestern hometown where Garland—and her ex-boyfriend, Thorne Kent—live.
Seeing Thorne again reminds Athena that real life never lives up to fiction. He was the Heathcliff to her Catherine, the Mr. Rochester to her Jane. Not only did their college breakup shatter that illusion, but they also broke each other's hearts again a second time. Now she has to see him nearly every…single…day.
The only solution is to find C.L. Garland as quickly as possible, write the book, and get the heck out of town. As her deadline looms and the list of potential C.L. Garlands dwindles, Athena and Thorne bicker and banter their way back to friendship. Could it really be true that the third time's a charm?
Athena and Thorne have a love story only a Brontë could write, and the chance for their own happily-ever-after, but first, they'll need to forgive the mistakes of the past.
---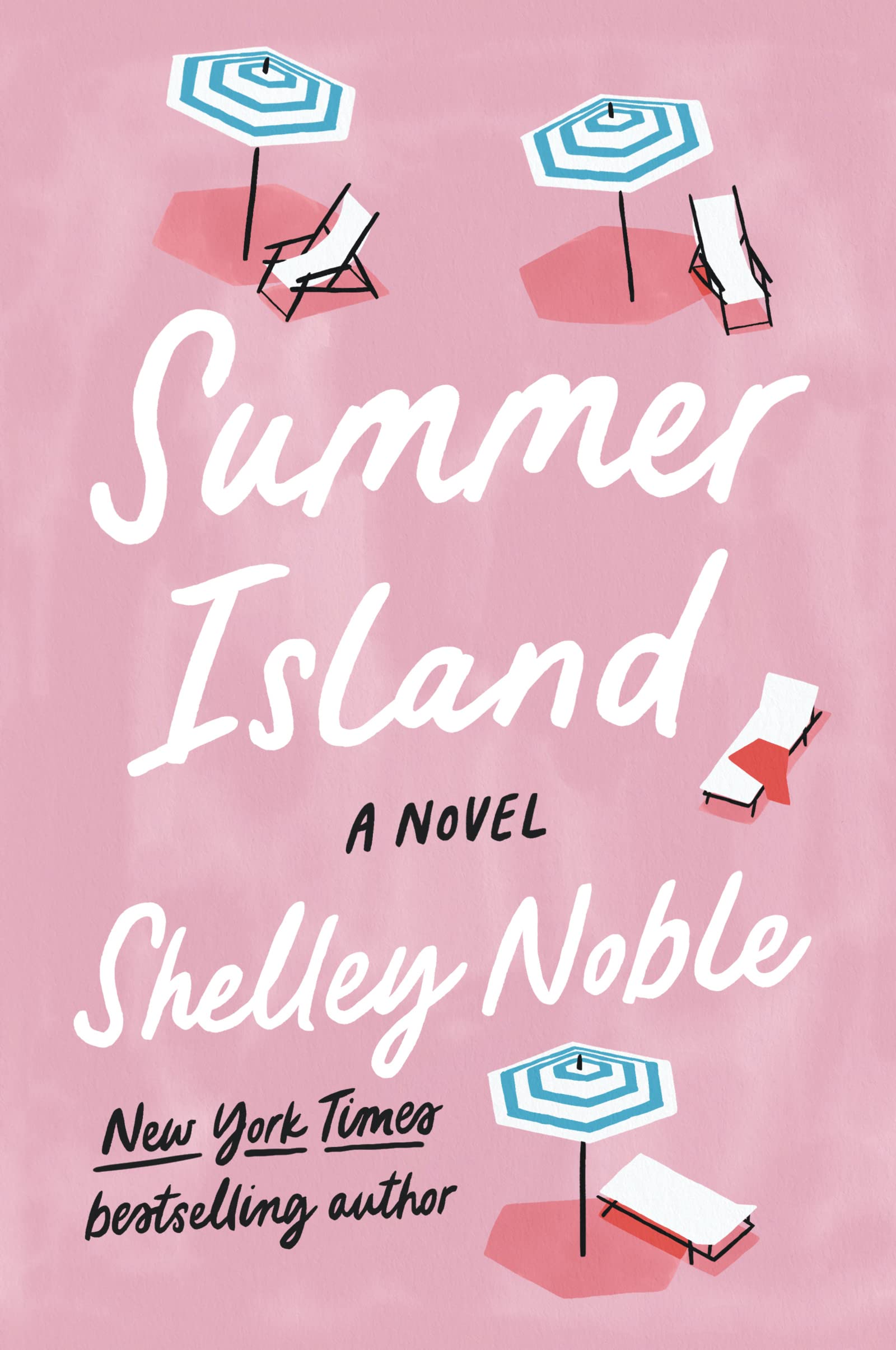 Summer Island by Shelley Noble (5/3) – New York Times bestselling author Shelley Noble pens a heartwarming story of a mother-daughter road trip to the beach and to self-discovery.
When reporter Phoebe Adams loses her job and her fiancé on the same day, it never occurs to her that she'll also have to support her mother, Ruth, through her divorce from Phoebe's father after thirty-five years of marriage. They both need a safe haven, and Phoebe knows just the place—Summer Island where Grandma Alice still rules the roost from the big New England beach house Phoebe and Ruth once called home.
But "home" has changed. There's a trendy new look downtown. Large beach houses are replacing the old; the Harken house next door is in disrepair.
Phoebe's plan for a peaceful retreat is quickly hijacked when globe-trotting Great Aunt Vera makes an unannounced pit stop. With Vera around, no one can stay morose for long, not even Lars, the grumpy widower next door, or his son Ty, formerly geeky middle child all grown up into a handsome and enigmatic man. Soon they're all enjoying things they used to do and discovering new ones. Each adventure opens a part of themselves they've neglected for too long and brings them closer together.
But when an accident threatens to destroy the tenuous tie between them, Phoebe realizes how fragile life can be, and that she has some serious choices to make about her own life. It will take the support of her newly awakened family and the magic of Summer Island for Phoebe to embrace the challenge of an unexpected future and to trust her own heart.
In Summer Island, Shelley Noble once again creates a thought-provoking and life-affirming beach read that will stay with you long after the last tan of summer fades.
---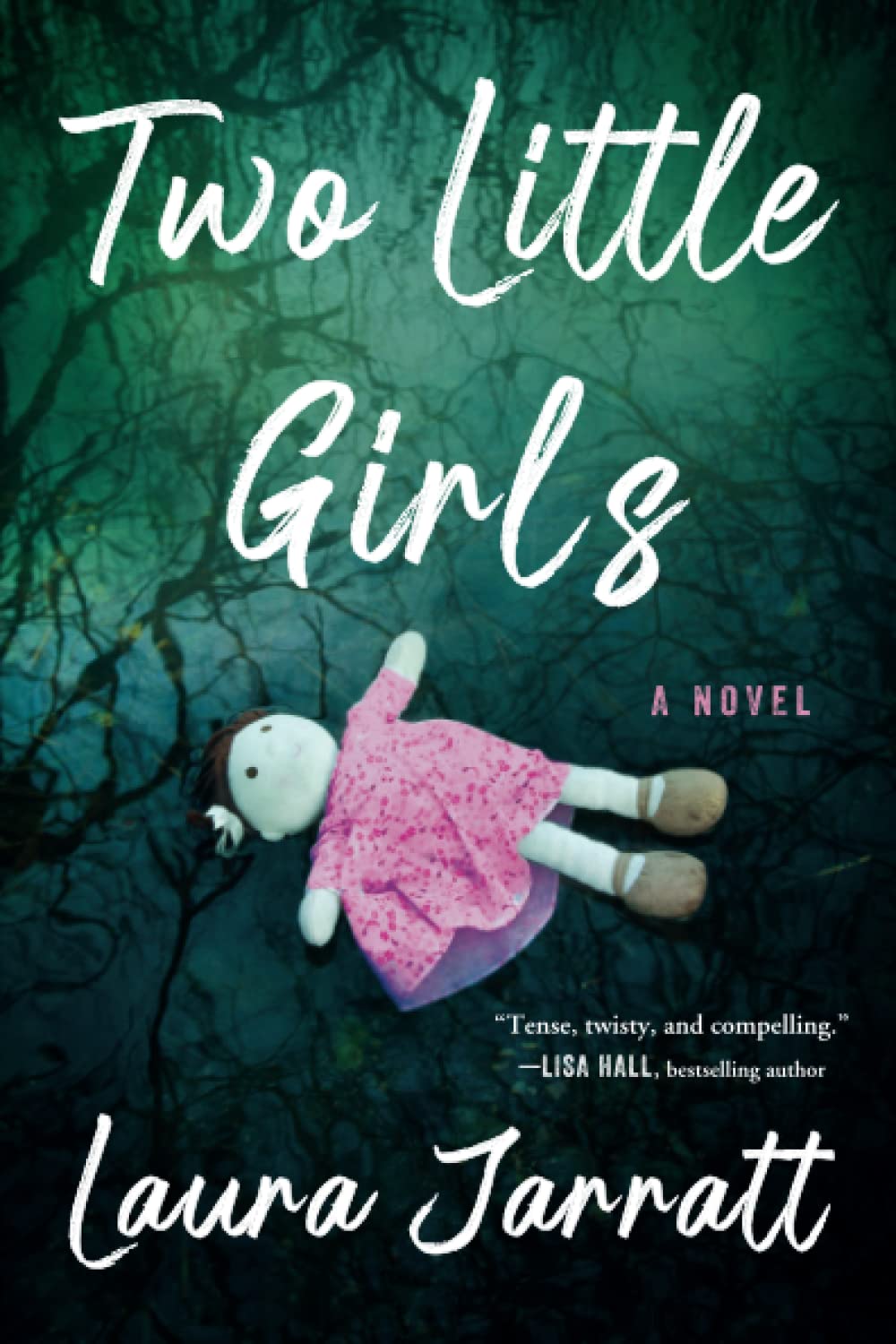 Two Little Girls by Laura Jarrett (5/3) – "This heartfelt story grabs the reader from the very start and doesn't let go. Psychological thrillers fans won't want to miss this one."―Publishers Weekly
She has to time to save one of her daughters. Only one. Can she choose?
When Lizzie's car crashes with her two daughters inside, she faces a terrible choice. And when she recovers from her injuries, she must deal with the impact of that tragedy and the police investigation into it. As Lizzie and her family struggle to come to terms with the events of that night, things take an even darker turn. What exactly happened on that remote country road? Who is responsible? And can the family get through this together… or will the truth finally tear them apart?
Perfect for fans of Lisa Jewell, Two Little Girls is a riveting page-turner that combines deep emotion with a mesmerizing plot, taking us deep inside the secret life of a family with plenty to hide and the unthinkable choice that one mother is forced to make.
---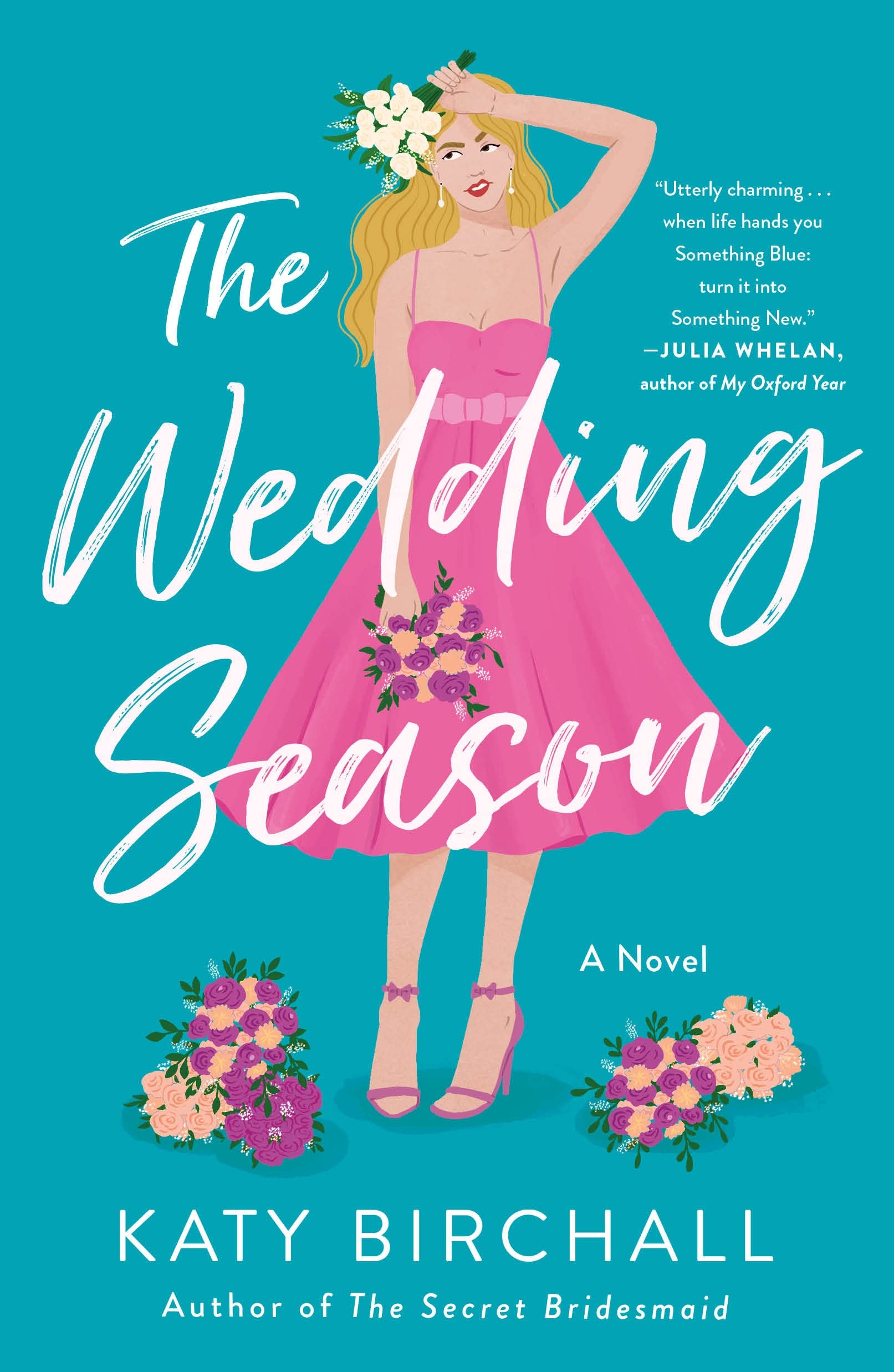 The Wedding Season by Katy Birchall (5/3) – Four Weddings and a Funeral meets The Wedding Party in Katy Birchall's The Wedding Season: when a recently jilted bride is forced to attend seven weddings in one summer, her friends devise a series of challenges as distraction.
Freya Scott is getting married. Her wedding to Matthew, her long-term boyfriend, is the first of eight in her calendar this year, and as someone who prides herself on being meticulously organized, Freya is intent on making it the perfect day to remember.
But when Matthew calls things off hours before they walk down the aisle, Freya's entire life plan goes up in smoke. Humiliated and heartbroken, the last thing she wants is to attend a summer of other peoples' nuptials on her own.
Fortunately, her friends have an idea: together they devise a series of outrageous challenges for Freya to complete at each event, designed to distract her from Matthew and what might have been. From getting stuck in an old church bathroom and needing to be rescued by the vicar to making out with a barman at a French chateau, Freya realizes that despite herself, she might just be having fun.
By the time the final wedding arrives, she will discover that the road to a happy ending sometimes has unexpected detours, that "I do" is only the beginning––and that perhaps her own love story isn't over just yet.
---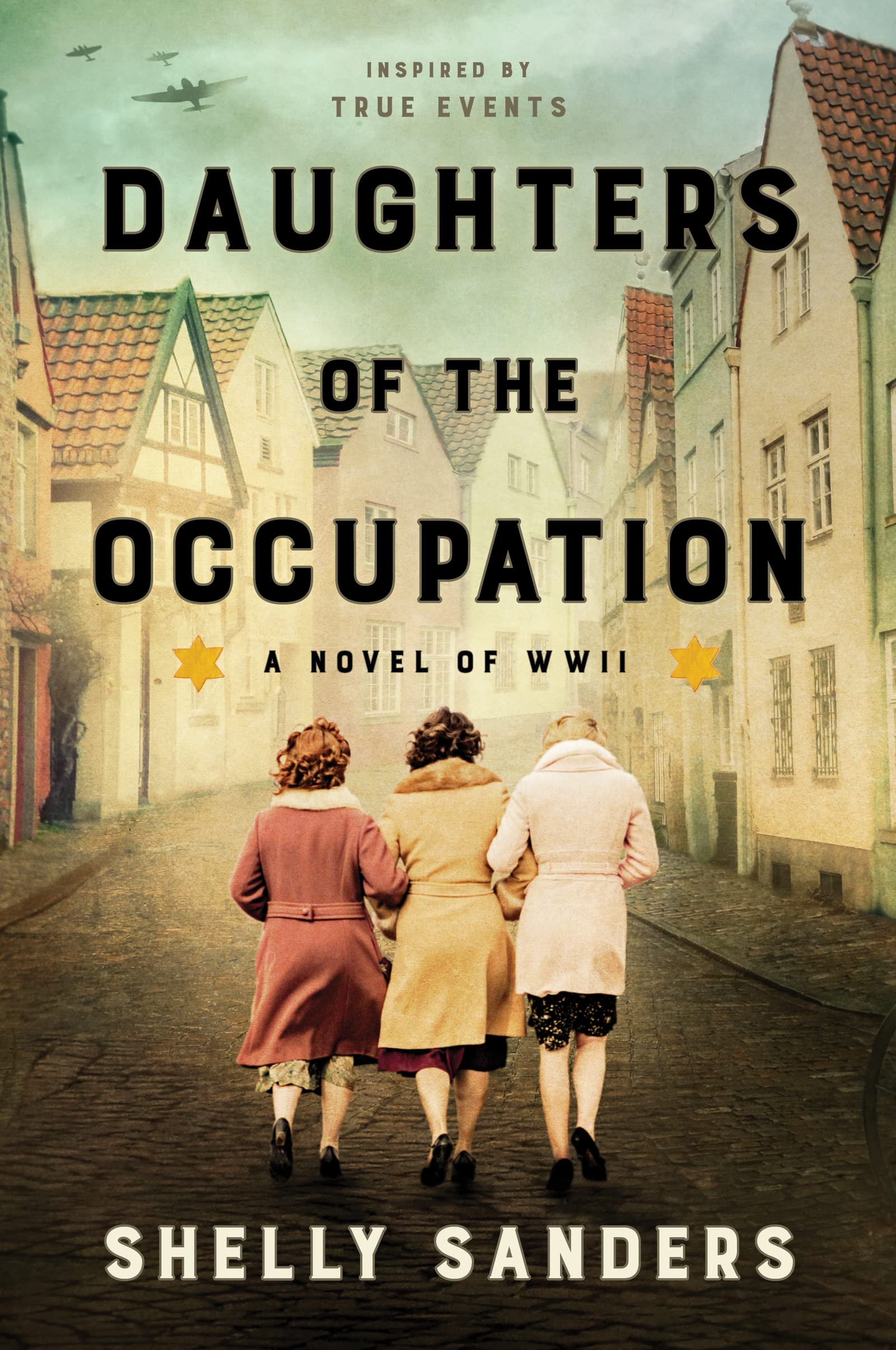 Daughters of the Occupation by Shelly Sanders (5/3) – Inspired by true events in World War II Latvia, an emotionally charged novel of sacrifice, trauma, resilience, and survival, as witnessed by three generations of women.
On one extraordinary day in 1940, Miriam Talan's comfortable life is shattered. While she gives birth to her second child, a son she and her husband, Max, name Monya, the Soviets invade the Baltic state of Latvia and occupy the capital city of Riga, her home. Because the Talans are Jewish, the Soviets confiscate Max's business and the family's house and bank accounts, leaving them with nothing.
Then, the Nazis arrive. They kill Max and begin to round up Jews. Fearing for her newborn son and her young daughter, Ilana, Miriam asks her loyal housekeeper to hide them and conceal their Jewish roots to keep them safe until the savagery ends.
Three decades later, in Chicago, 24-year-old Sarah Byrne is mourning the untimely death of her mother, Ilana. Sarah's estranged grandmother, Miriam, attends the funeral, opening the door to shocking family secrets. Sarah probes Miriam for information about the past, but it is only when Miriam is in the hospital, delirious with fever, that she begs Sarah to find the son she left behind in Latvia.
Traveling to the Soviet satellite state, Sarah begins her search with the help of Roger, a charismatic Russian-speaking professor. But as they come closer to the truth, she realizes her quest may have disastrous consequences.
A magnificent, emotionally powerful story of family and the lingering devastation of war, The Daughters of the Occupation explores how trauma is passed down in families and illuminates the strength and grace that can be shared by generations.
---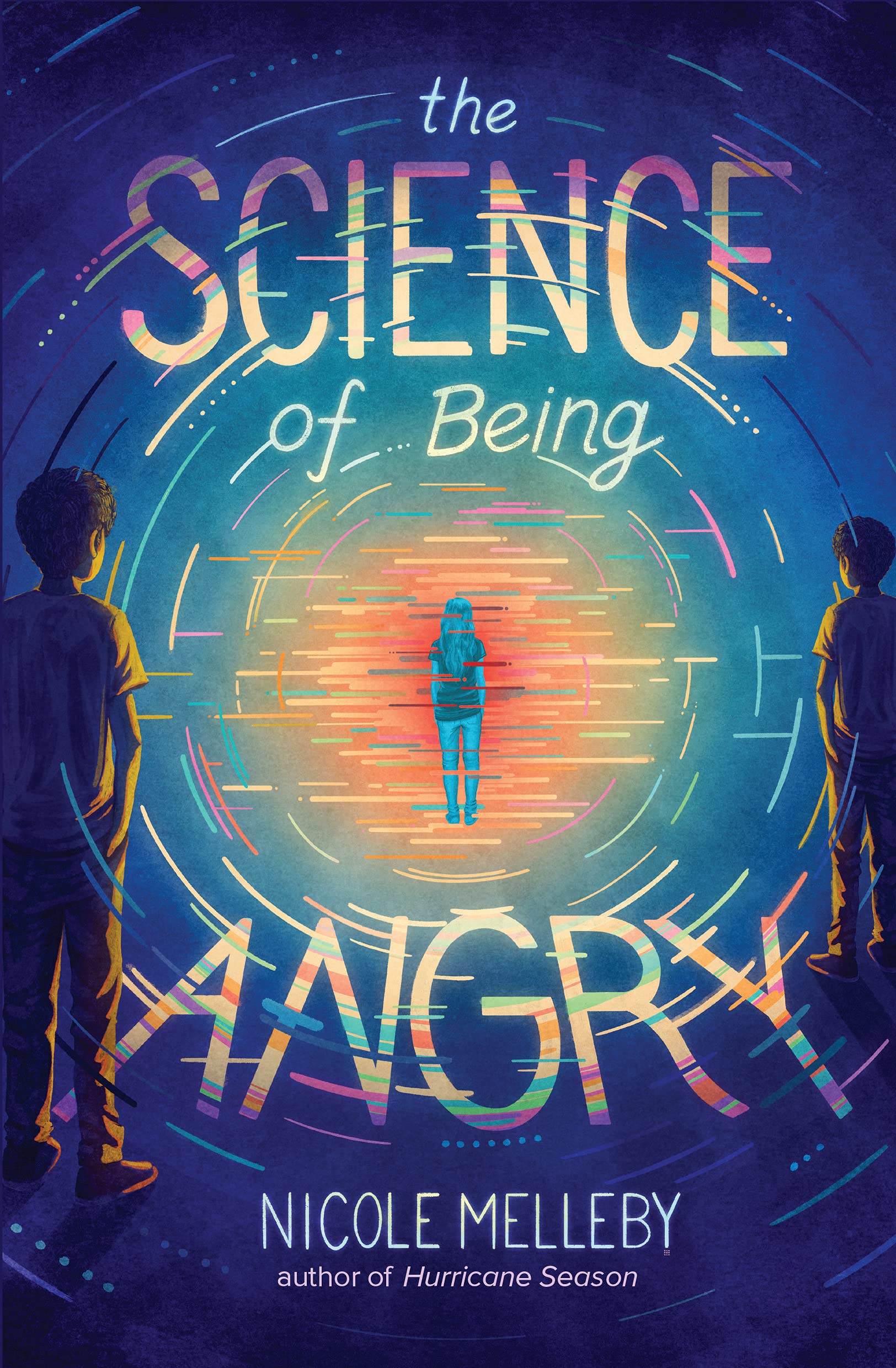 The Science of Being Angry by Nicole Melleby (5/10) – From the acclaimed author of Hurricane Season, an unforgettable story about what makes a family, for fans of Hazel's Theory of Evolution and Ivy Aberdeen's Letter to the World.
Eleven-year-old Joey is angry. All the time. And she doesn't understand why. She has two loving moms, a supportive older half brother, and, as a triplet, she's never without company. Her life is good. But sometimes she loses her temper and lashes out, like the time she threw a soccer ball—hard—at a boy in gym class and bruised his collarbone. Or when jealousy made her push her (former) best friend (and crush), Layla, a little bit too roughly.
After a meltdown at Joey's apartment building leads to her family's eviction, Joey is desperate to figure out why she's so mad. A new unit in science class makes her wonder if the reason is genetics. Does she lose control because of something she inherited from the donor her mothers chose?
The Science of Being Angry is a heartwarming story about what makes a family and what makes us who we are from an author whose works are highly praised for their presentation of and insights into the emotional lives of tweens.
---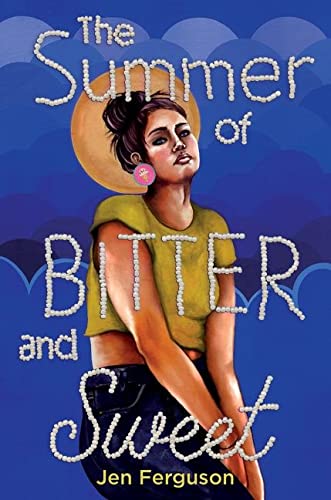 The Summer of Bitter and Sweet by Jen Ferguson (5/10) – In this complex and emotionally resonant novel about a Métis girl living on the Canadian prairies, debut author Jen Ferguson serves up a powerful story about rage, secrets, and all the spectrums that make up a person—and the sweetness that can still live alongside the bitterest truth.
Lou has enough confusion in front of her this summer. She'll be working in her family's ice-cream shack with her newly ex-boyfriend—whose kisses never made her feel desire, only discomfort—and her former best friend, King, who is back in their Canadian prairie town after disappearing three years ago without a word.
But when she gets a letter from her biological father—a man she hoped would stay behind bars for the rest of his life—Lou immediately knows that she cannot meet him, no matter how much he insists.
While King's friendship makes Lou feel safer and warmer than she would have thought possible, when her family's business comes under threat, she soon realizes that she can't ignore her father forever.
---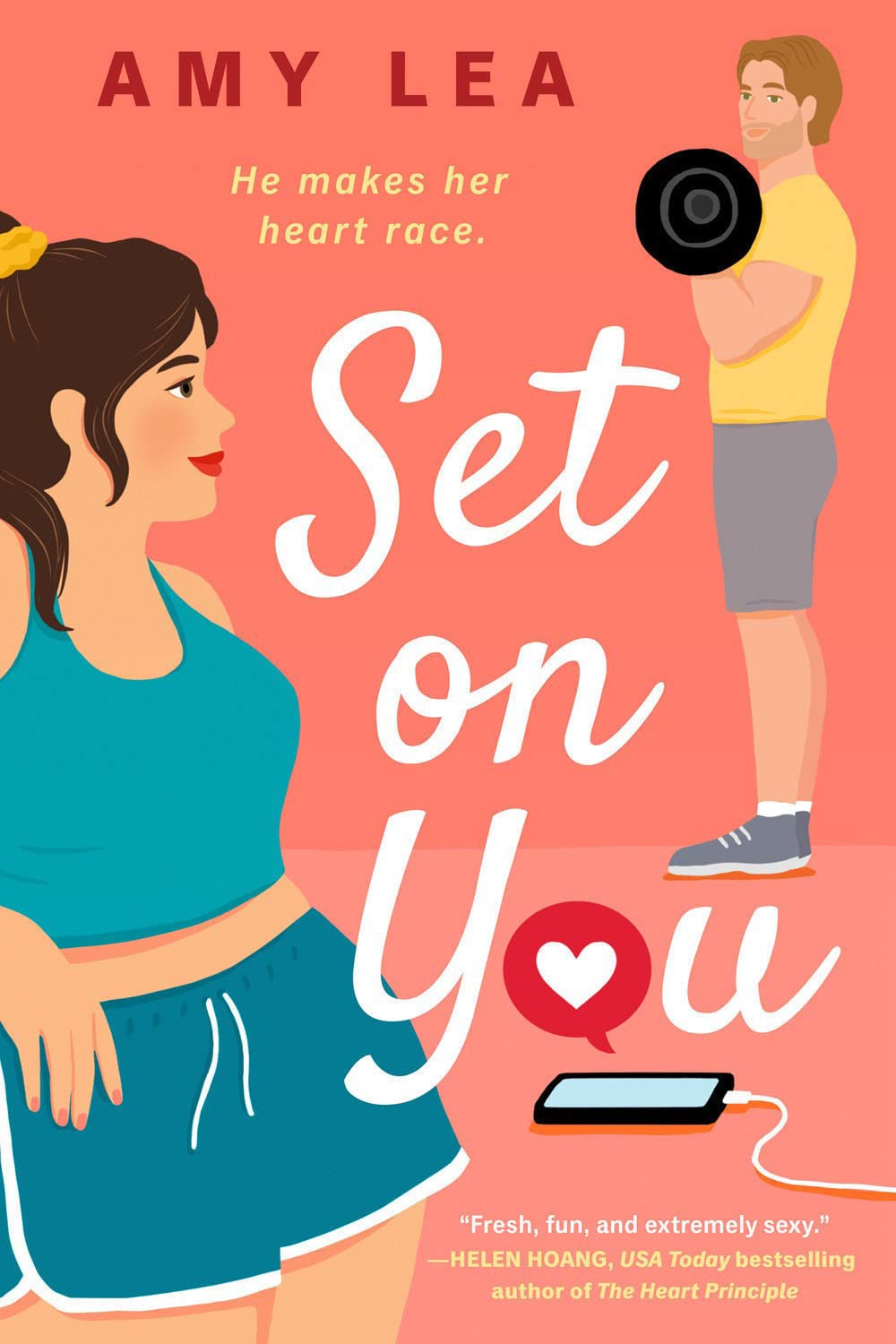 Set On You by Amy Lea (5/10) – A gym nemesis pushes a fitness influencer to the max in Amy Lea's steamy debut romantic comedy.

Curvy fitness influencer Crystal Chen built her career shattering gym stereotypes and mostly ignoring the trolls. After her recent breakup, she has little stamina left for men, instead finding solace in the gym – her place of power and positivity.
Enter firefighter Scott Ritchie, the smug new gym patron who routinely steals her favorite squat rack. Sparks fly as these ultra-competitive foes battle for gym domination. But after a series of escalating jabs, the last thing they expect is to run into each other at their grandparents' engagement party.
In the lead up to their grandparents' wedding, Crystal discovers there's a soft heart under Scott's muscled exterior. Bonding over family, fitness, and cheesy pick-up lines, they just might have found her solemate. But when a photo of them goes viral, savage internet trolls put their budding relationship to the ultimate test of strength.
---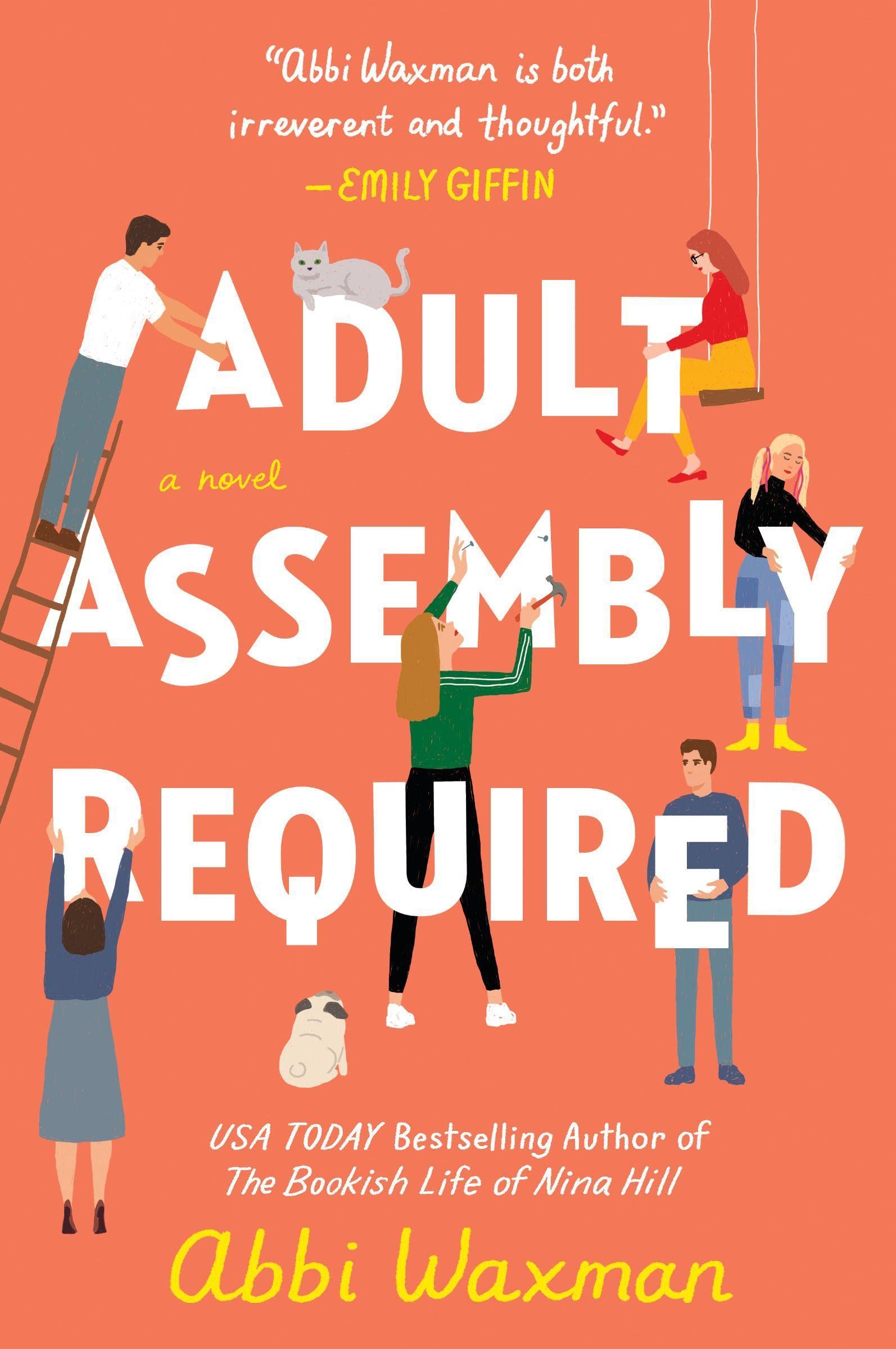 Adult Assembly Required by Abbi Waxman (5/17) – A young woman arrives in Los Angeles determined to start over and discovers she doesn't need to leave everything behind after all, from Abbi Waxman, USA Today bestselling author of The Bookish Life of Nina Hill
When Laura Costello moves to Los Angeles, trying to escape an overprotective family and the haunting memories of a terrible accident, she doesn't expect to be homeless after a week. (She's pretty sure she didn't start that fire — right?) She also doesn't expect to find herself adopted by a rogue bookseller, installed in a lovely but completely illegal boardinghouse, or challenged to save a losing trivia team from ignominy…but that's what happens. Add a regretful landlady, a gorgeous housemate and an ex-boyfriend determined to put himself back in the running and you'll see why Laura isn't really sure she's cut out for this adulting thing. Luckily for her, her new friends Nina, Polly and Impossibly Handsome Bob aren't sure either, but maybe if they put their heads (and hearts) together they'll be able to make it work.
---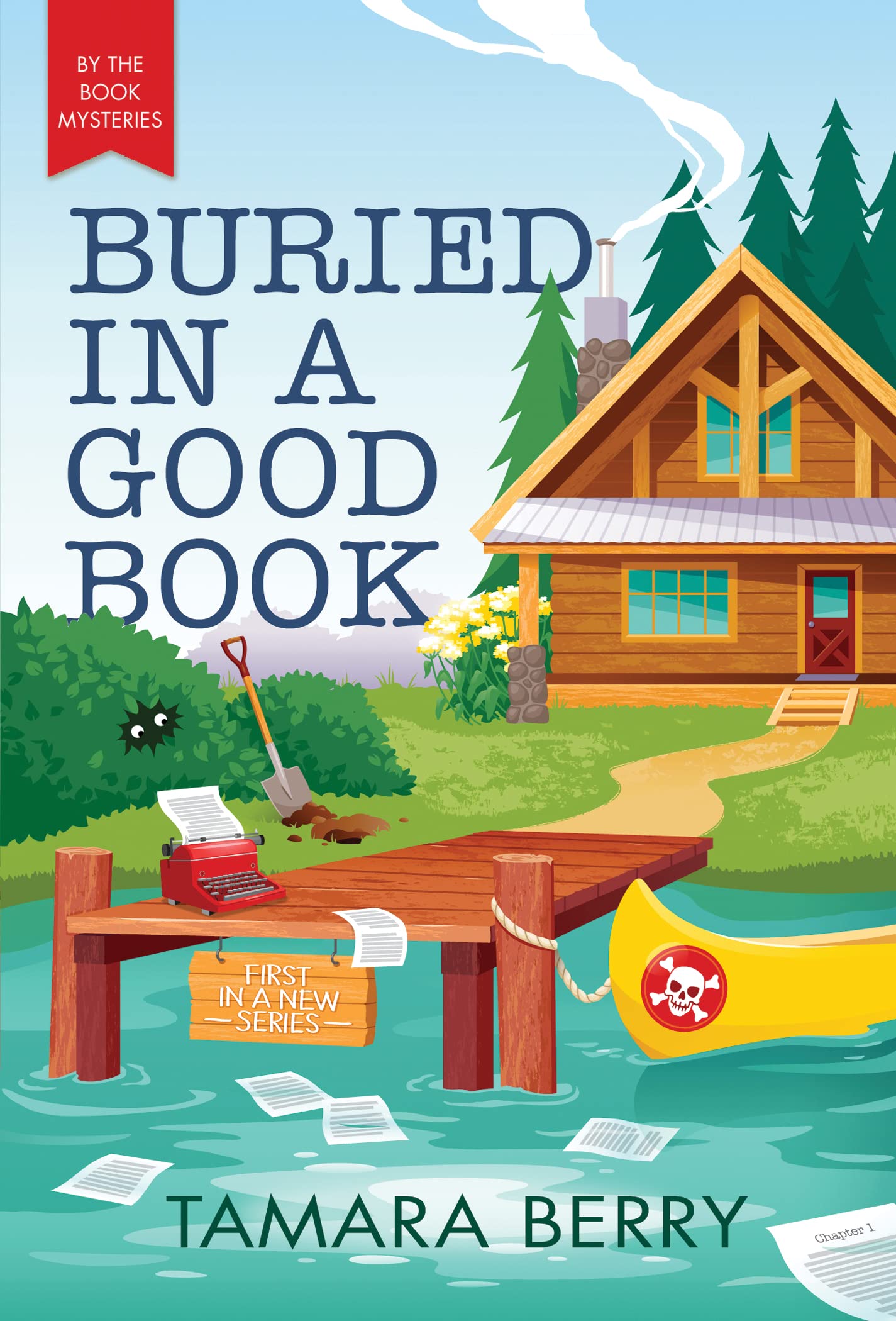 Buried In A Good Book by Tamara Berry (5/24) – "A mystery writer finds solace and murder in rural Oregon…Whimsy meets woodsy"― Kirkus Reviews
Don't miss the first book in a brand-new gripping and hilarious bookish cozy mystery series by author Tamara Berry!
Bestselling thriller writer Tess Harrow is almost at the end of her rope when she arrives with her teenage daughter at her grandfather's rustic cabin in the woods. She hopes this will be a time for them to heal and bond after Tess's recent divorce, but they've barely made it through the door when an explosion shakes the cabin. Suddenly it's raining fish guts and…is that a human arm?
Tess was hardly convincing Gertie that a summer without Wi-Fi and running water would be an adventure. Now she's thrust into a murder investigation, neighbors are saying they've spotted Bigfoot in the woods near her cabin, and the local sheriff is the spitting image of her character Detective Gabriel Gonzales―something he's less than thrilled about. With so much more than her daughter's summer plans at stake, it's up to Tess to solve this case before anyone else gets hurt.
Put your sleuthing hat on―Buried in a Good Book features:
A thriller writer who knows way more than anyone should about death and dismemberment

Her young daughter who's more intrigued by dead bodies than she probably should be

An isolated cabin in the woods that's probably―definitely―hiding something

The tiny mountain town that seems less than troubled by a sudden abundance of murders
---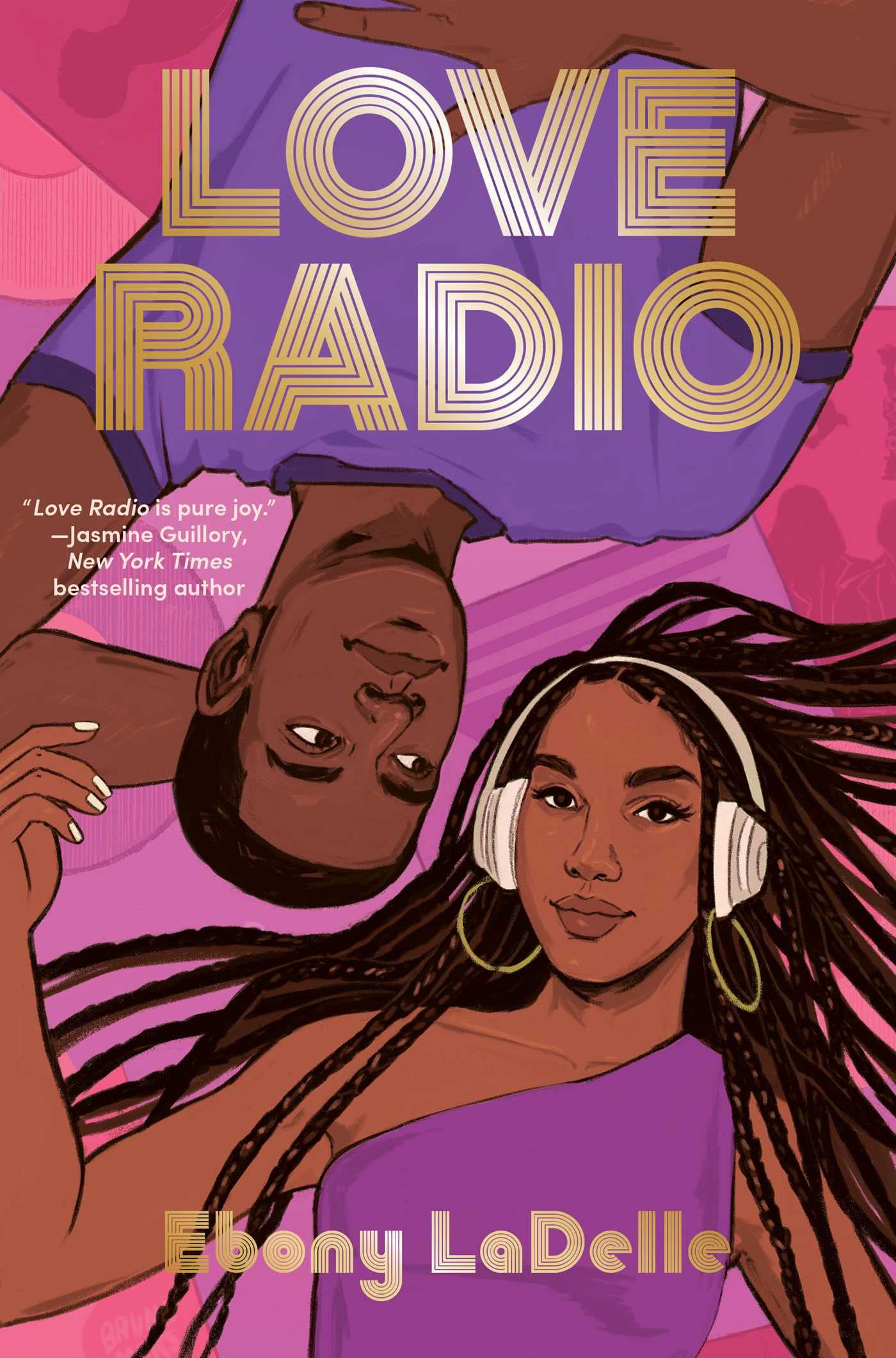 Love Radio by Ebony LaDelle (5/31) – Hitch meets The Sun Is Also a Star in this witty and romantic teen novel about a self-professed teen love doctor with a popular radio segment who believes he can get a girl who hates all things romance to fall in love with him in only three dates.
Prince Jones is the guy with all the answers—or so it seems. After all, at seventeen, he has his own segment on Detroit's popular hip-hop show, Love Radio, where he dishes out advice to the brokenhearted.
Prince has always dreamed of becoming a DJ and falling in love. But being the main caretaker for his mother, who has multiple sclerosis, and his little brother means his dreams will stay just that and the only romances in his life are the ones he hears about from his listeners.
Until he meets Dani Ford.
Dani isn't checking for anybody. She's focused on her plan: ace senior year, score a scholarship, and move to New York City to become a famous author. But her college essay keeps tripping her up and acknowledging what's blocking her means dealing with what happened at that party a few months ago.
And that's one thing Dani can't do.
When the romantic DJ meets the ambitious writer, sparks fly. Prince is smitten, but Dani's not looking to get derailed. She gives Prince just three dates to convince her that he's worth falling for.
Three dates for the love expert to take his own advice, and just maybe change two lives forever.
---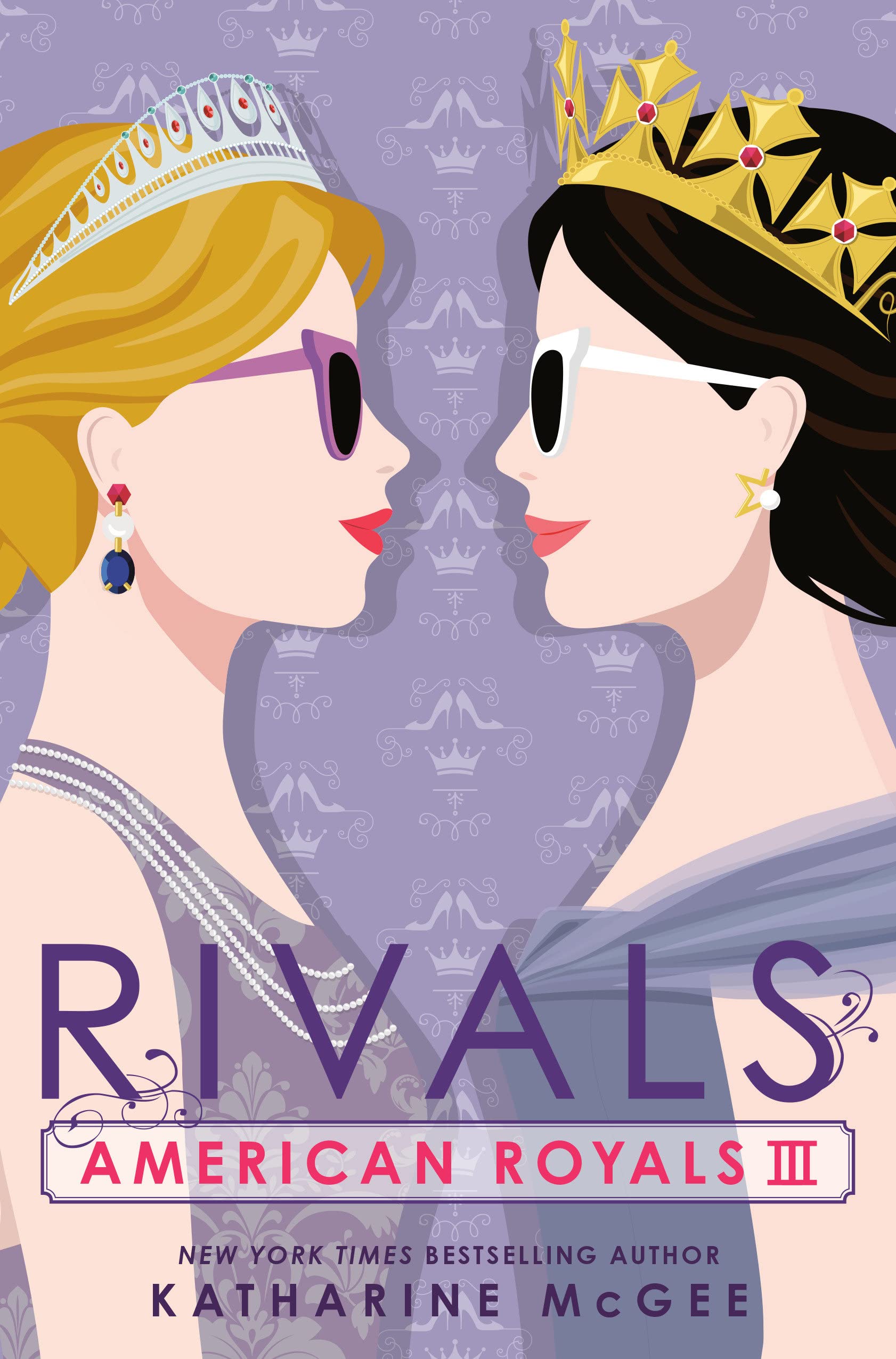 Rivals by Katharine McGee (5/31) – The third book in the New York Times bestselling American Royals series is here, and a meeting of monarchs will test everyone's loyalty to the crown…and their own hearts.
Beatrice is queen, and for the American royal family, everything is about to change.
Relationships will be tested.
Princess Samantha is in love with Lord Marshall Davis—but the more serious they get, the more complicated things become. Is Sam destined to repeat her string of broken relationships…and this time will the broken heart be her own?
Strangers will become friends.
Beatrice is representing America at the greatest convocation of kings and queens in the world. When she meets a glamorous foreign princess, she gets drawn into the inner circle…but at what cost?
And rivals will become allies.
Nina and Daphne have spent years competing for Prince Jefferson. Now they have something in common: they both want to take down manipulative Lady Gabriella Madison. Can these enemies join forces, or will old rivalries stand in the way?
---
May Books I've Already Read:
Starry-Eyed Love by Helena Hunting (5/10)
The Summer Place by Jennifer Weiner (5/10)
The Lioness by Chris Bohjalian (5/10)
Something Wilder by Christina Lauren (5/17)
See You Yesterday by Rachel Lynn Solomon (5/17)
Reviews coming soon!
Are any of these on your radar?