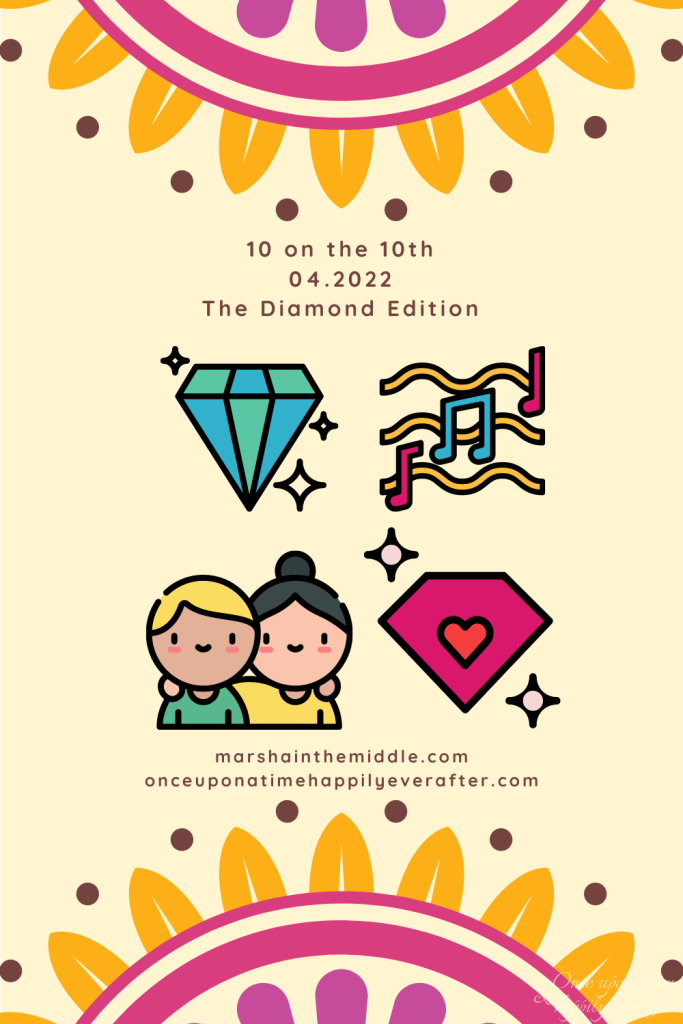 Today I'm linking up with Leslie and Marsha for the 10 on the 10th link up. This month's topic is 10 Q & As About Diamonds.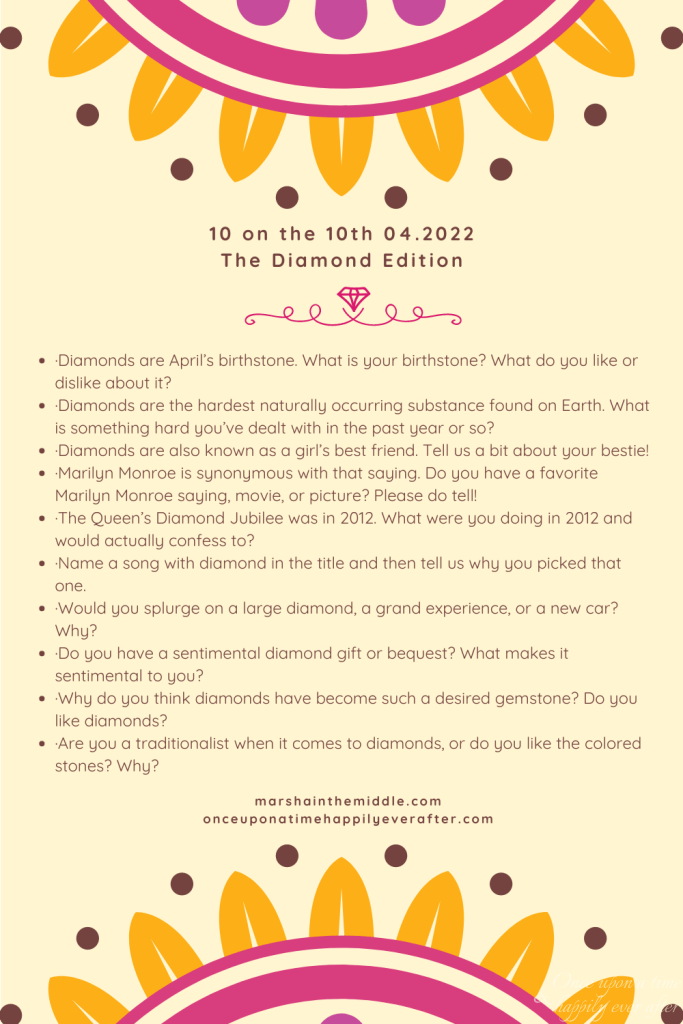 1. Diamonds are April's birthstone. What is your birthstone? What do you like or dislike about it?
My birthstone is arguably the ugliest one, citrine. It can also be yellow topaz. The American Gem Society says these two stones look alike but are actually different. I've never liked my birthstone but I realized a bit ago that my eyes are the color of my birthstone, which is pretty cool!

2. Diamonds are the hardest naturally occurring substance found on Earth. What is something hard you've dealt with in the past year or so?
I feel like I'm lucky to say that I can't think of anything hard that has happened in the past year. After 2020, everything seems a lot easier!
3. Diamonds are also known as a girl's best friend. Tell us a bit about your bestie!
I've never really had a "best" friend. My best friend is mainly my husband!
4. Marilyn Monroe is synonymous with that saying. Do you have a favorite Marilyn Monroe saying, movie, or picture? Please do tell!
The Elton John song Candle in the Wind is my main reference point to Marilyn Monroe.
5. The Queen's Diamond Jubilee was in 2012. What were you doing in 2012 and would actually confess to?
2012? I had a 7 year old, a 5 year old, and a 2 year old that year, after their birthdays. I guess I spent a lot of time entertaining them!
6. Name a song with diamond in the title and then tell us why you picked that one.
Diamonds on the Soles of Her Shoes by Paul Simon comes to mind. I used to listen to his Graceland album occasionally!
7. Would you splurge on a large diamond, a grand experience, or a new car? Why?
I generally prefer experiences!
8. Do you have a sentimental diamond gift or bequest? What makes it sentimental to you?
When my grandmother passed away she left me a diamond necklace. It was set in gold and wasn't my style, but my jeweler re-set it in a simple necklace setting and I like to wear it now!
9. Why do you think diamonds have become such a desired gemstone? Do you like diamonds?
That's a good question! I guess it's just tradition. I like them well enough but I don't like the status significance around whether yours is large or not.
10. Are you a traditionalist when it comes to diamonds, or do you like the colored stones? Why?
I like round diamonds. I do like the colored stones but I don't own any!
Tell me any of your responses for these!