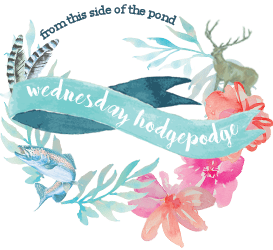 I'm very grateful to Joyce at From This Side of the Pond for her Wednesday Hodgepodge Questions – without them, my blog would be quite blank! Plus, she comes up with such interesting questions every week.
1. What's something you never seem to have enough time for?
I don't have time for things I don't want to do. I tend to make time for things I care about!
2. If you could turn back time and relive just one day in your life, which day would you choose and why?
I think I'd choose my wedding day. I remember having a lot of fun and enjoying it, but I'd like to go back and appreciate it all over again!
3. Something you enjoy making that takes a long time to prepare/cook?
I tend to avoid things that take too long to make! Challah can take a long time if you let it rise as long as you are supposed to. That is why I normally use a recipe that doesn't necessarily need a long rise time.
4. A time recently where you needed/gave yourself a 'time out'? How do you do that?
It happens sometimes if my kids are being too loud or fighting and I have to leave the room. Sometimes they follow me though!
5. Something you've done recently that you'd describe as a 'good time'?
Simon and I took Sophie to the park to meet a potential adopter and while they were bonding with Sophie, we played with Simon's soccer ball. It wasn't a long time but we had fun while we were kicking it around!
6. Insert your own random thought here.
Sophie is supposed to be adopted by the family we met. However, she first needs to get her teeth cleaned and I'm waiting for the shelter to let me know when she can go to the vet. I am impatient waiting to hear back from them, but I also don't want to keep bothering them about it! Mika's adoption didn't work out and that makes me very sad. If she's still at the shelter when Sophie is adopted, I'll be bringing her back here.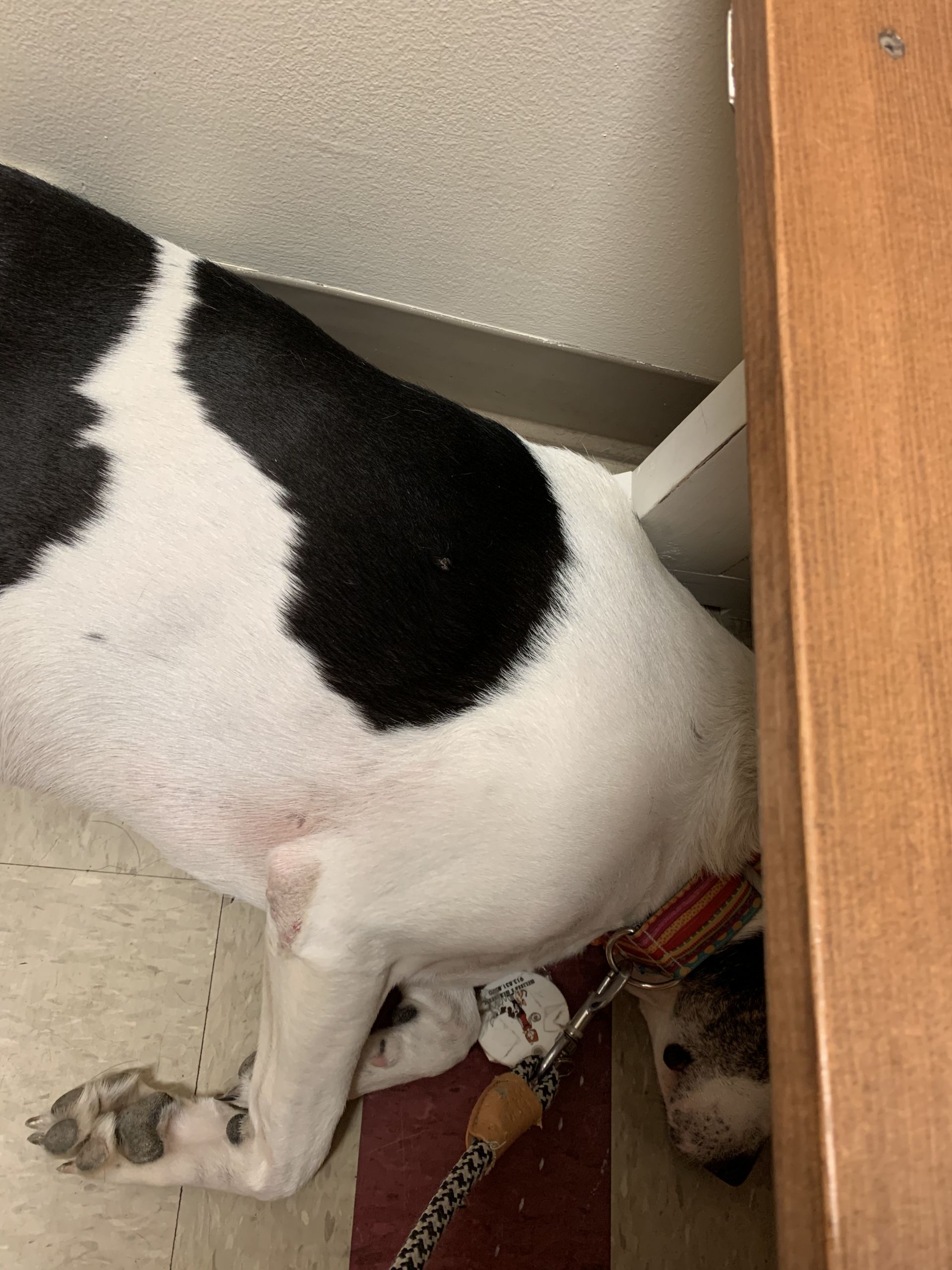 This is Sophie trying to hide under the bench when I took her to the vet last week for her rabies shot!
Tell me your answer to any of these!