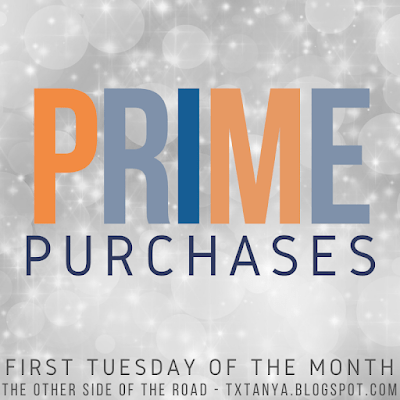 This month I'm once again linking up with Tanya to share what I've been purchasing via Amazon. Since this was another slow month for Amazon purchases and I have a book tour scheduled for tomorrow, I decided to share my Currently…March link up with Anne in Residence today as well. These links are affiliate links, which means that if you click them and make a purchase, I may receive a small incentive.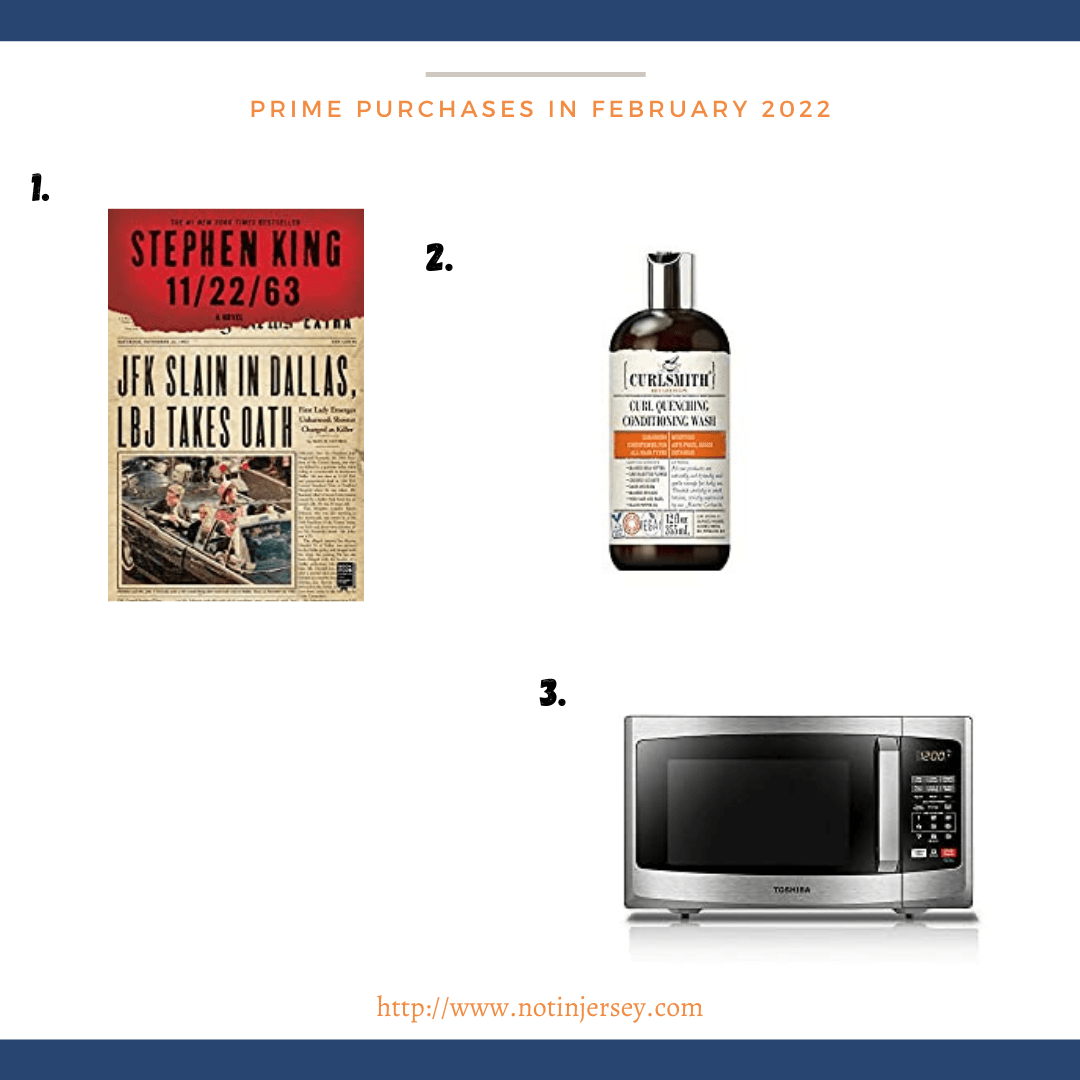 1. 11/22/63 by Stephen King – I loved this book and recommend it to anyone! We sent it to my father-in-law as a birthday gift because he often talks about where he was on that day and we thought he'd like to read it.
2. Curlsmith Curl Quenching Conditioning Wash – I've been using this conditioning wash since I received it as a free sample to try and loved it. It's more expensive than any conditioner I've used in the past, but the bottle lasts awhile and I like how it works together with their gel!
3. Toshiba Stainless Steel Microwave Oven – Last week, Gabbie was making her breakfast when she started yelling that the microwave was making noises and lighting up – turns out there may have been a piece of foil wrapper stuck to what she was heating up, but we had our previous microwave for something like 20 years, so we decided a new one was in order! So far, so good with this one! Now, I'd really like a new microwave stand as ours is also old and ugly!
---
Onto the Currently link up! March's prompt words are: collecting, craving, picturing, playing, and wishing. Here's what I'm currently up to!
[collecting]
I'd have to say…books? I mean I'm always gaining more books and stressing about having time to read them!
[craving]
I'm kind of craving a wardrobe update or redo. I have too many things that I never wear so I need to clean out my closet. And I've been thinking about buying some expensive jeans ever since Danielle shared hers!
[picturing]
I'm starting to think about spring a lot. It's March 1 so that means my winter decor needs to go away!
[playing]
I'm playing TV shows! We usually have family game night in the winter months but we haven't played any in a few weeks now.
[wishing]
I wish for an easier month without so many sad and / or distressing world events taking place.
Have you ordered anything from Amazon lately? Or tell me something you are currently doing!