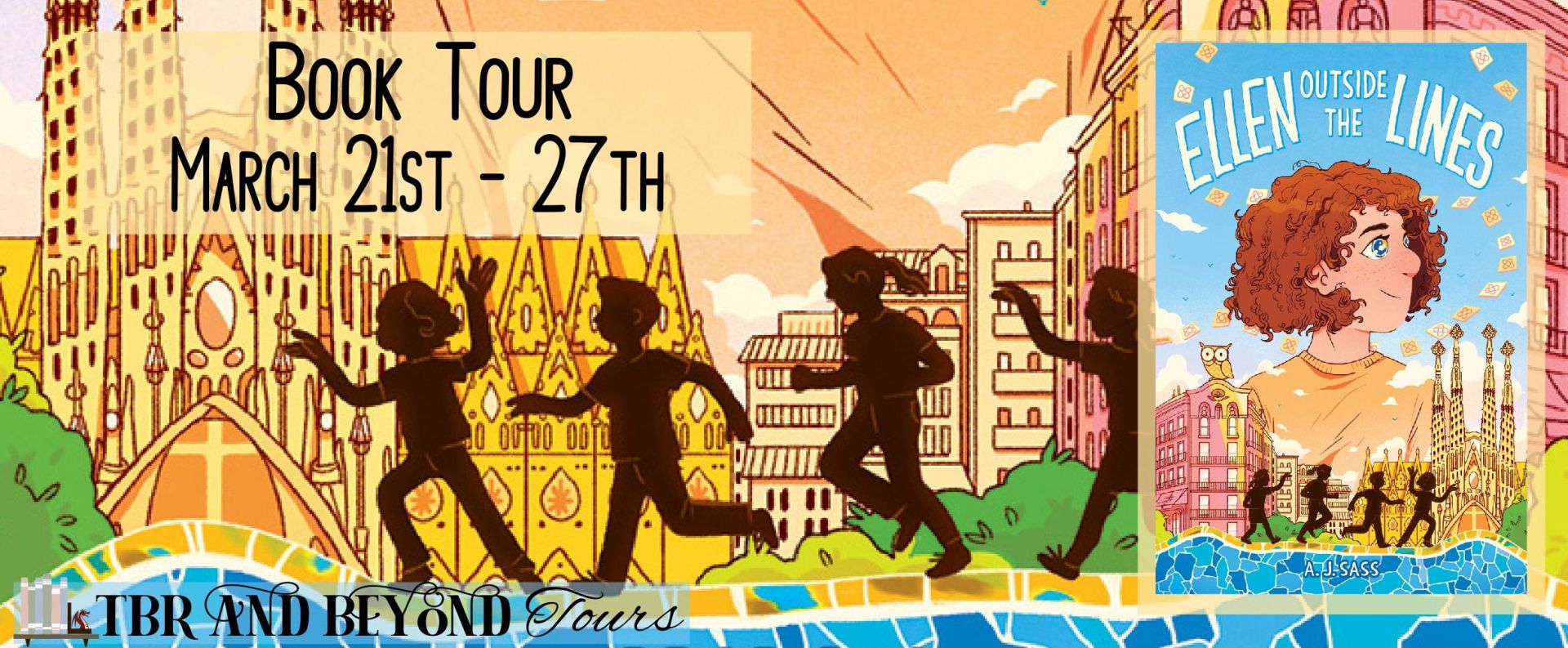 Today I am excited to be featuring the book Ellen Outside The Lines by AJ Sass on the Blog Tour hosted by TBR and Beyond Tours. This post contains affiliate links, so if you use them and make a purchase, I may receive a small commission.
About The Book: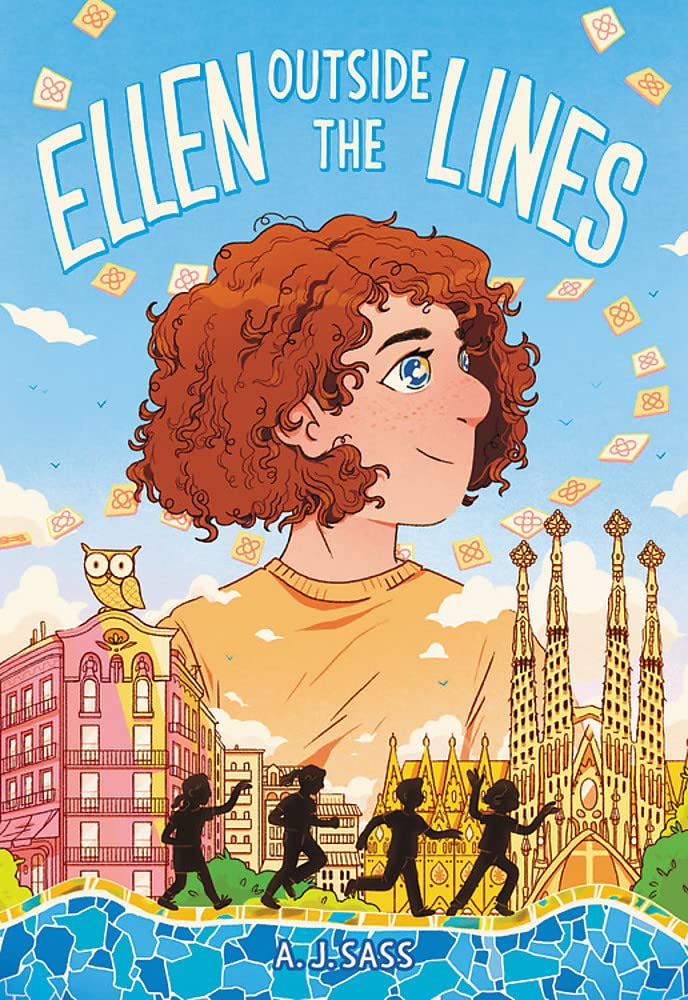 Title: Ellen Outside The Lines
Author: AJ Sass
Genre: Middle Grade
Publisher: Little, Brown Books for Young Readers, 3/22/22
Source: TBR and Beyond Tours
My Rating: 5 stars
Find it: Goodreads, Amazon, B&N, Book Depository, Indigo, Indie Bound
Book Description:
Rain Reign meets Ivy Aberdeen's Letter to the World in this heartfelt novel about a neurodivergent thirteen-year-old navigating changing friendships, a school trip, and expanding horizons.
Thirteen-year-old Ellen Katz feels most comfortable when her life is well planned out and people fit neatly into her predefined categories. She attends temple with Abba and Mom every Friday and Saturday. Ellen only gets crushes on girls, never boys, and she knows she can always rely on her best-and-only friend, Laurel, to help navigate social situations at their private Georgia middle school. Laurel has always made Ellen feel like being autistic is no big deal. But lately, Laurel has started making more friends, and cancelling more weekend plans with Ellen than she keeps. A school trip to Barcelona seems like the perfect place for Ellen to get their friendship back on track. Except it doesn't. Toss in a new nonbinary classmate whose identity has Ellen questioning her very binary way of seeing the world, homesickness, a scavenger hunt-style team project that takes the students through Barcelona to learn about Spanish culture and this trip is anything but what Ellen planned.
Making new friends and letting go of old ones is never easy, but Ellen might just find a comfortable new place for herself if she can learn to embrace the fact that life doesn't always stick to a planned itinerary.
About The Author:
A. J. Sass (he/they) is an author, editor, and competitive figure skater who is interested in how intersections of identity, neurodiversity, and allyship can impact story narratives. He is the author of Ana on the Edge, a Booklist Editors' Choice 2020 and ALA 2021 Rainbow Book List Top 10 for Young Readers selection,and Ellen Outside the Lines (Little, Brown, 2022), the co-author of Camp QUILTBAG* with Nicole Melleby (Algonquin, 2023), as well as a contributor to the This Is Our Rainbow: 16 Stories of Her, Him, Them, and Us (Knopf) and Allies: Real Talk about Showing Up, Screwing Up, and Trying Again (DK US & UK) anthologies. He lives in the San Francisco Bay Area with his boyfriend and two cats who act like dogs.
website | twitter | instagram | goodreads | facebook
My Review:
I loved this book so much! The author looks at the way a variety of identities – Autistic, Queer, and Jewish – effect Ellen's life and who she is. When Ellen and her father set out on a school trip to Barcelona, she learns new ways that people express their various identities and the ways that people go beyond their labels. For Ellen, who keeps a bullet journal full of lists, planning and scheduling everything is how she finds control in a confusing world. However, not everything stays the same or goes as planned, and when Ellen meets a non-binary student named Isa, Ellen realizes that not everyone or everything falls into a set list or plan.
I loved Ellen and I also loved the other characters in this book. Ellen's father shows her the variety of ways to express her Jewish identity, while Isa teaches her about they/them pronouns and more. Andy and Gibbs each embrace their own identities as well – but you'll have to read the book to find out what they are! I thought the author did an amazing job describing what it's like to experience sensory overload, as Ellen dealt with all the sights and sounds of Barcelona. And I loved all the Jewish and Hebrew expression in this book! (My one nit picky complaint is that Ellen referred to kosher-style food as kosher, which may cause confusion as to the actual difficulties of keeping kosher in a foreign country. At the same time, I loved that these difficulties were discussed!)
For more on this book, check out the TBR and Beyond Tour Schedule.