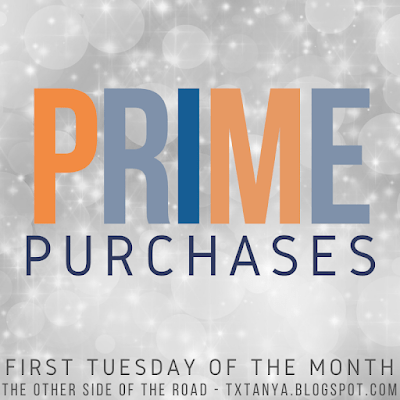 This month I'm once again linking up with Tanya to share what I've been purchasing via Amazon. This month's purchases are almost exclusively brought to you by Gabbie! She got a $150 gift card for Hanukkah and was very careful to purchase that exact amount, so today I'm sharing mostly the things that she chose. These links are affiliate links, which means that if you click them and make a purchase, I may receive a small incentive.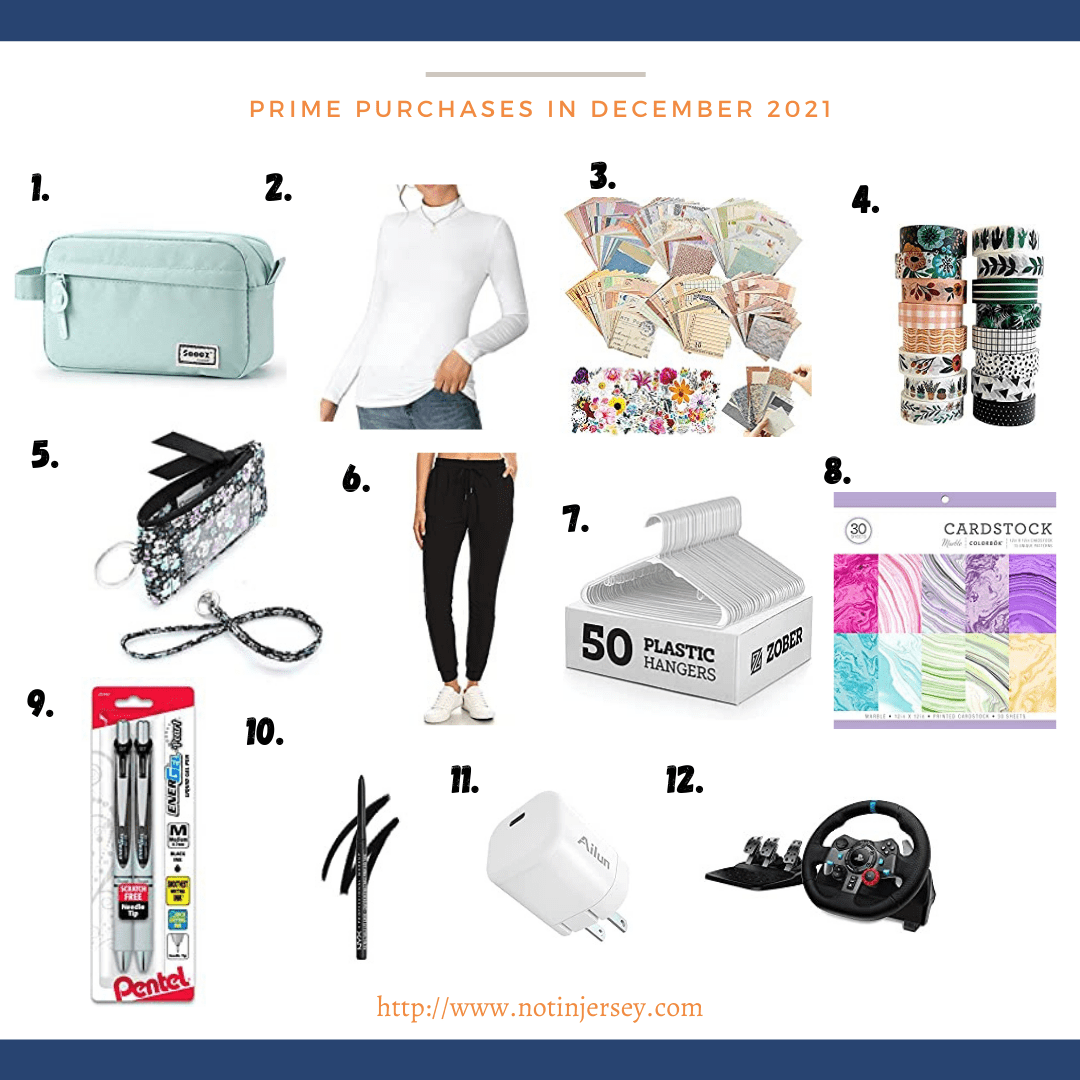 1. Mint Green High Capacity Pencil / Pen Case – This was my one purchase in December. Gabbie tried to steal it from me, but she gave it back after the one she traded me for it wasn't really big enough for me, and this one was too big for her! I am loving it though.
2. White Mock Turtleneck – Gabbie has worn this a few times and seems to like it so far.
3. Scrapbook Paper Set – Gabbie is working on her new scrapbook and chose this paper set for it.
4. Washi Tape Set – This is also for Gabbie's scrapbook.
5. Lanyard With Zip ID Case – Gabbie needed a way to carry her license and cards and already had a lanyard, but since she wanted the case to match, she chose this one.
6. Soft Black Joggers – She said these are a bit thin, but they are a good price!
7. 50 Pack of Hangers – I personally wouldn't spend this much on hangers, but Gabbie is reorganizing her closet now.
8. Marble Paper Pack – Another item for the scrapbook.
9. Pentel Energel Pens – Great for writing in the scrapbook!
10. NYX Professional Eyeliner in Black – Gabbie needed a replacement eyeliner for dance.
11. USB C Power Adapter – The iPhone 13 comes with a USB C cord, but we had no wall blocks for it, so Gabbie ordered this as well.
12. Logitech G29 Gaming Wheel – This one was not ordered by Gabbie! Simon also got a $150 gift card and used some of his other money to buy this wheel, that he and Zachary have been wanting for awhile. It seems to be keeping them busy!
Have you ordered anything from Amazon lately?