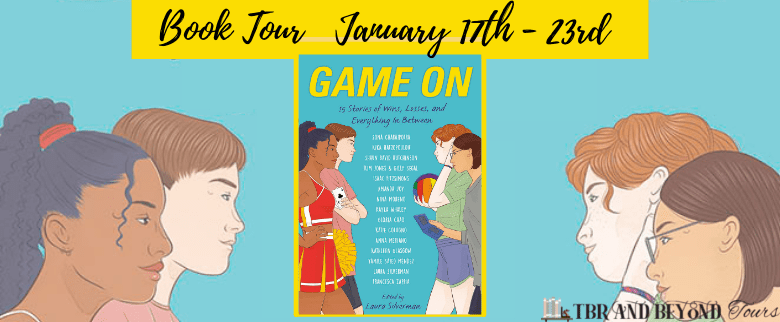 Today I am excited to be featuring the book Game On edited by Laura Silverman on the Blog Tour hosted by TBR and Beyond Tours. This short story collection was my first read of 2022! This post contains affiliate links, so if you use them and make a purchase, I may receive a small commission.
About The Book: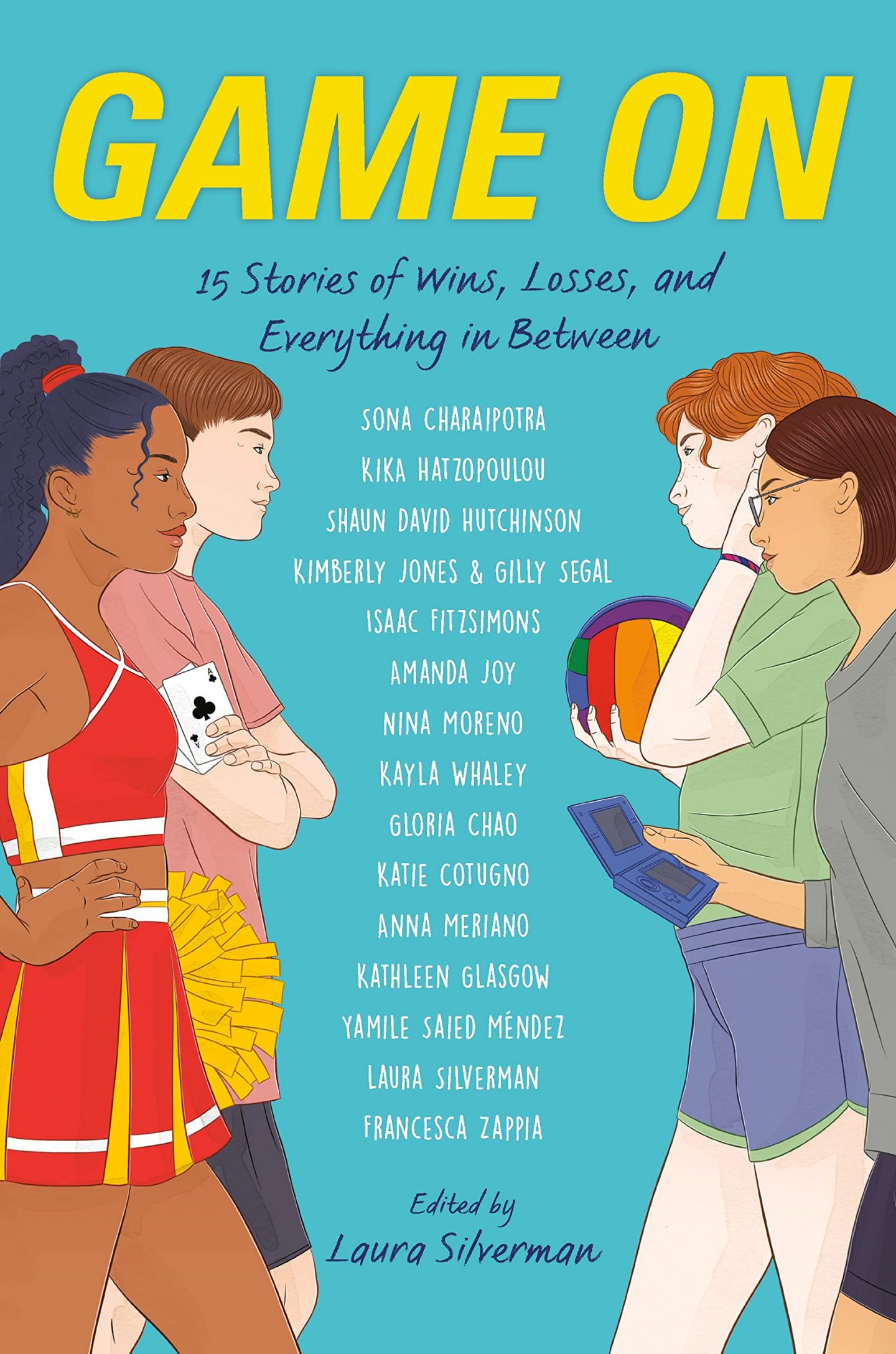 Title: Game On
Author: Laura Silverman (editor)
Genre: YA Short Stories
Publisher: Philomel, 1/18/22
Source: TBR and Beyond Tours
My Rating: 4 stars
Find it: Goodreads, Amazon, B&N, Book Depository, Indigo, Indie Bound
Book Description:
A charming and inclusive YA anthology all about games–from athletic sports to board games to virtual reality–from editor Laura Silverman and an all-star cast of contributors.
From the slightly fantastical to the utterly real, light and sweet romance to tales tinged with horror and thrills, Game On is an anthology that spans genre and style. But beneath each story is a loving ode to competition and games perfect for anyone who has ever played a sport or a board game, picked up a video game controller, or rolled a twenty-sided die.
A manhunt game is interrupted by a town disappearing beneath the players' eyes. A puzzle-filled scavenger hunt emboldens one college freshman to be brave with the boy she's crushing on. A series of summer nights full of card games leads a boy to fall for a boy who he knows is taken. And a spin the bottle game could end a life-long friendship.
Fifteen stories, and fifteen unforgettable experiences that may inspire readers to start up that Settlers of Catan game again.
About The Author: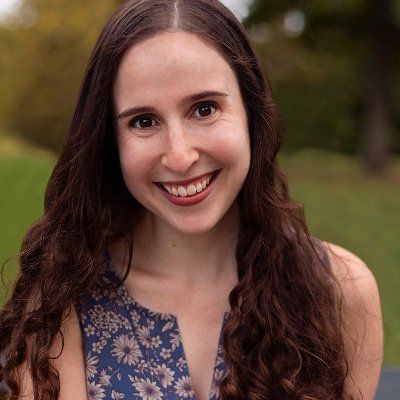 Laura Silverman is an author and freelance editor and currently lives in Brooklyn, NY. She earned her MFA in Writing for Children at the New School. Her books include Girl Out of Water, You Asked for Perfect, It's a Whole Spiel, Recommended for You, Up All Night, and the upcoming Game On. Girl Out of Water was a Junior Library Guild Selection, and You Asked for Perfect was named to best teen fiction lists by YALSA, Chicago Public Library, and the Georgia Center for the Book. You can contact Laura on Twitter @LJSilverman1 or through her website LauraSilvermanWrites.com
website | instagram | twitter | goodreads
My Review:
I enjoyed this book of short stories from a variety of authors on a variety of types of games, from football to cheer, mafia, quidditch, manhunt, card games, video games, and a puzzle hunt. The characters in the stories are teens or college aged. There are content warnings included in the beginning and before the stories that include said content, including racism, police brutality, parental death, blood, violence, and drowning. The stories are by familiar authors such as Katie Contungo, Isaac Fitzsimmons, Kathleen Glasgow, etc. It is hard to summarize a book of short stories, but I think this collection has something for everyone!
For more on this book, check out the TBR and Beyond Tour Schedule.
What is your favorite type of game?