Each winter, Gabbie's dance school usually puts on a Winter Showcase. This year, instead of doing that, they put on a production – a Jewish version of the Nutcracker. There were solo parts as well as each class performing in various parts of the show, with a set and a story. It was really cute and well done! Gabbie had a Lyrical solo with the part of Bubbe (grandma) in the first of the two shows, so of course we went to that one!
The story started with the Hanukkah party at Bubbe's house and Gabbie opened the show.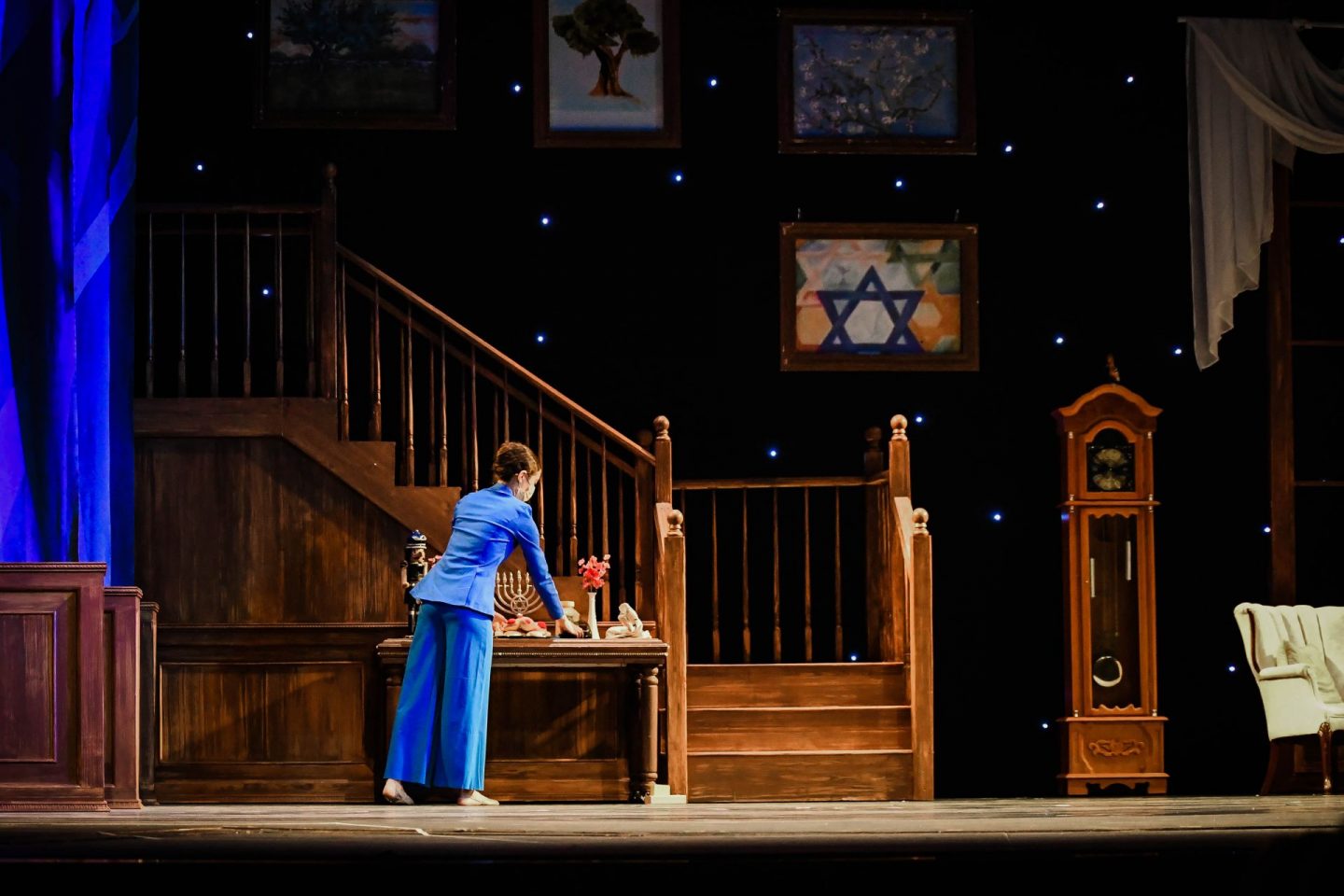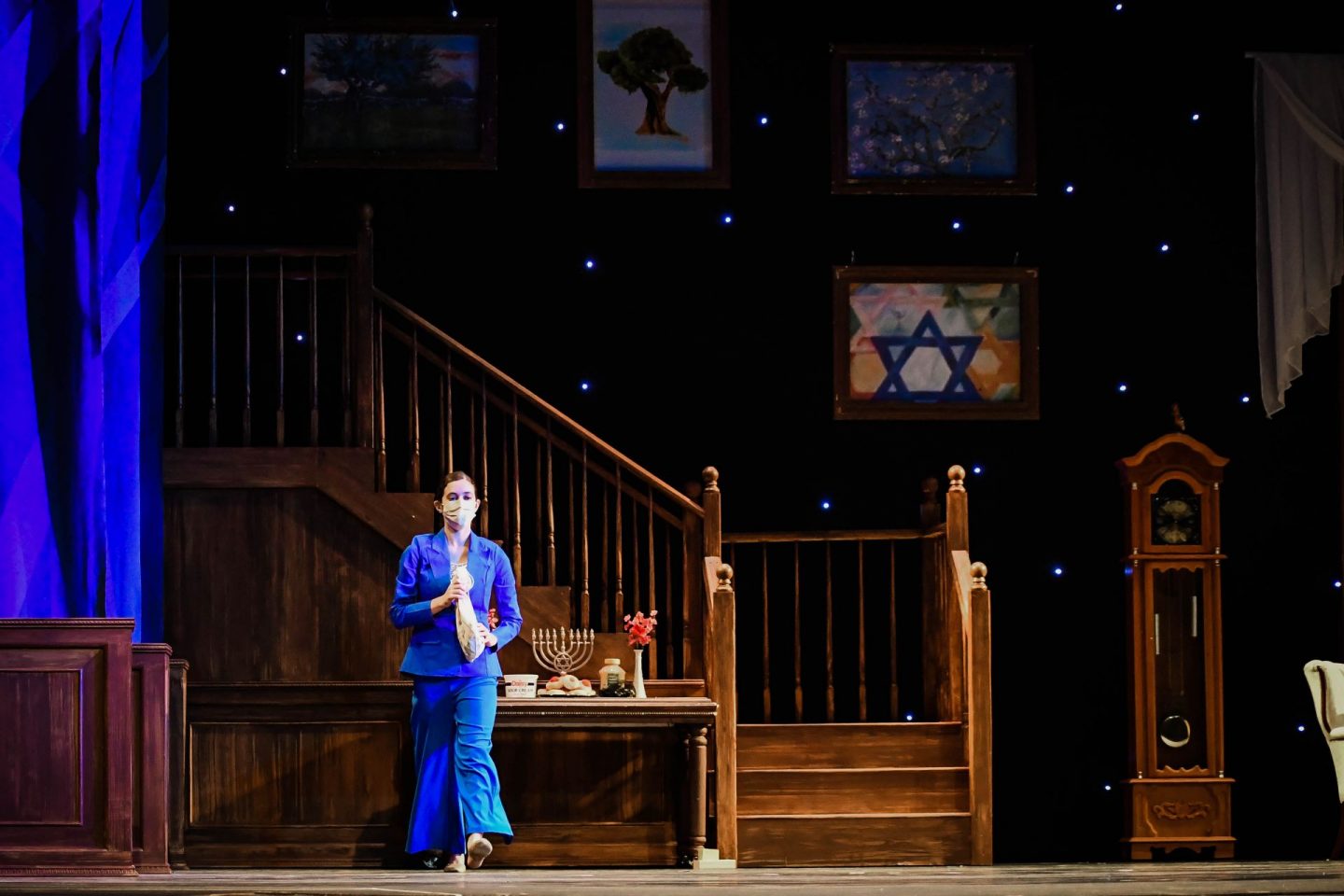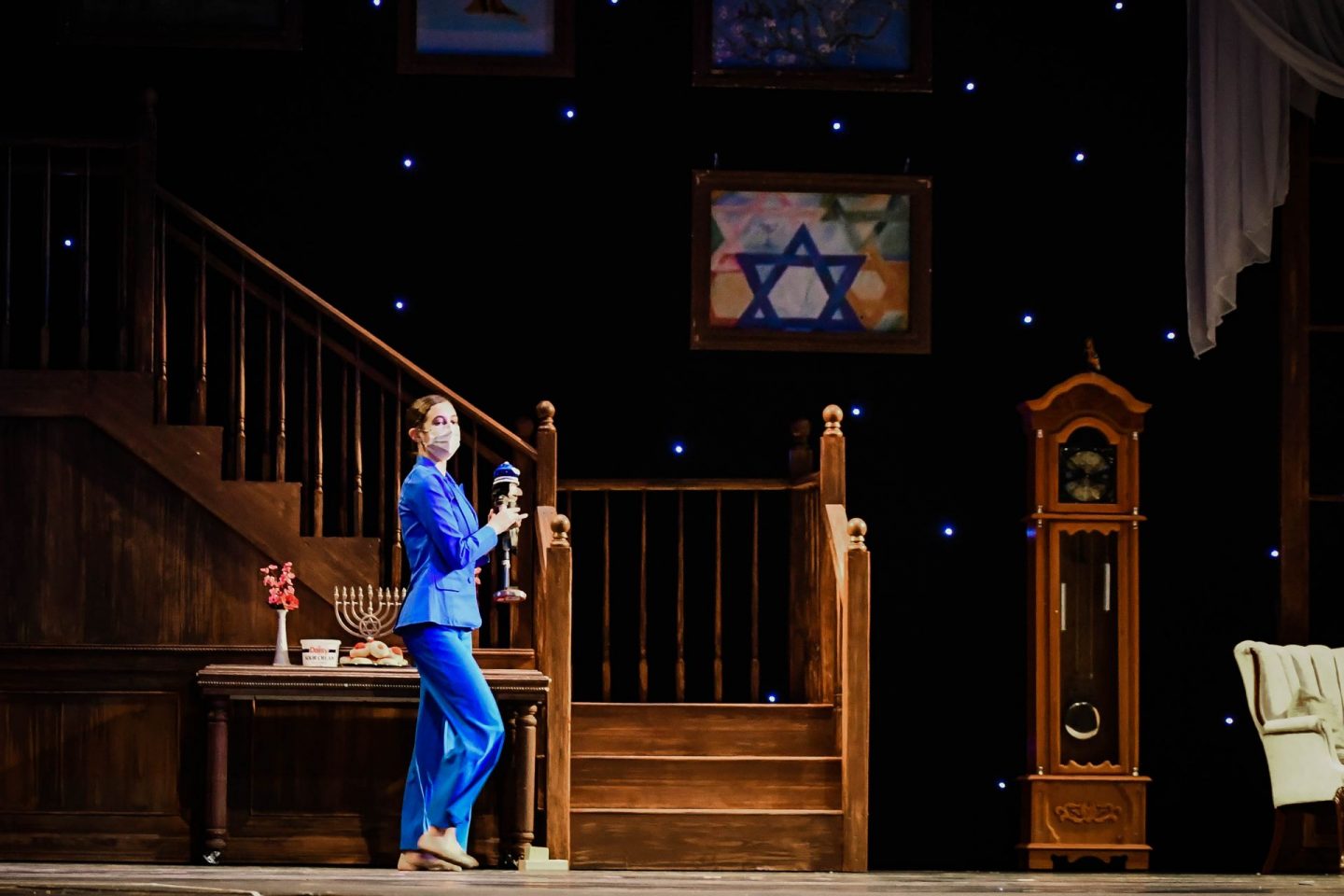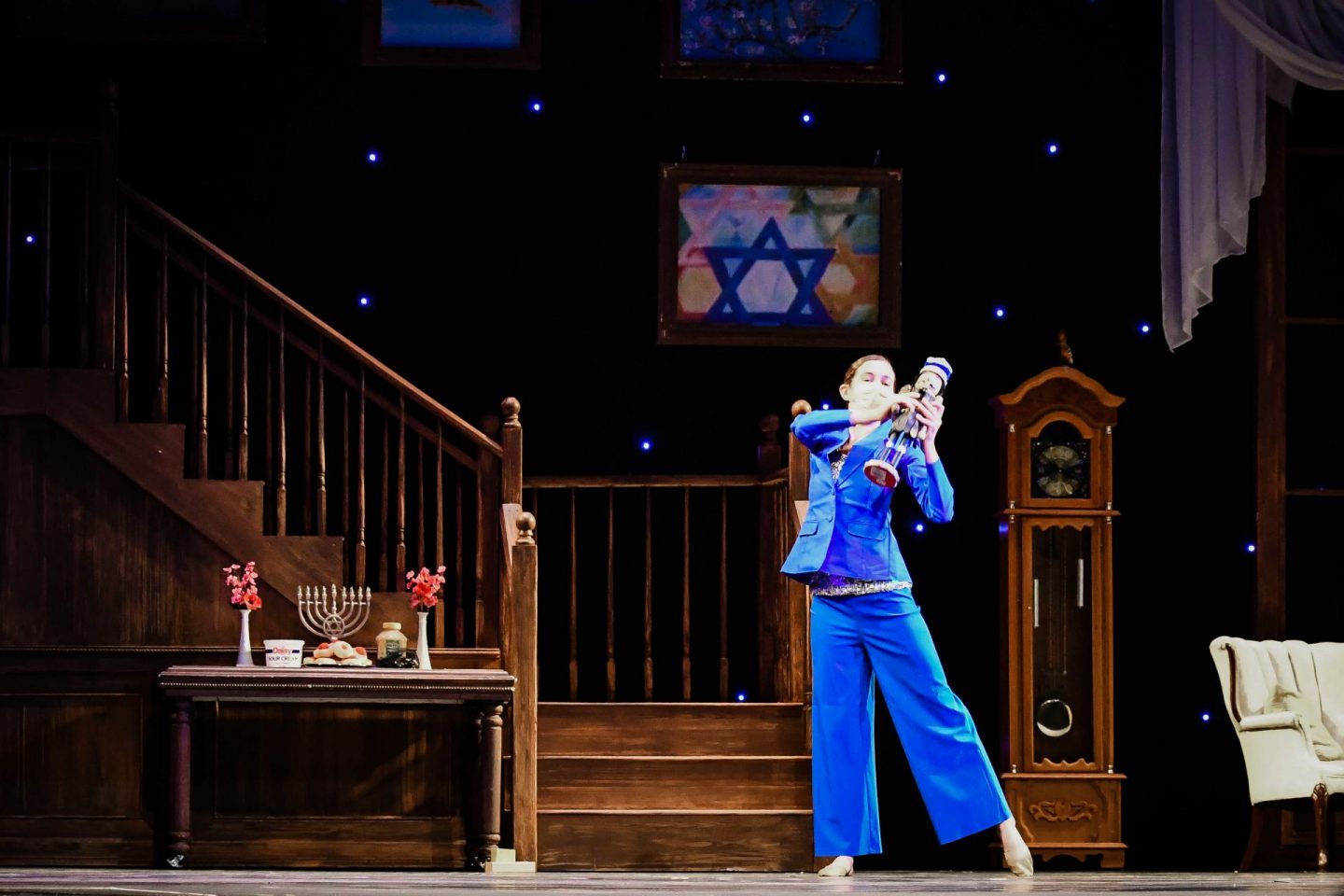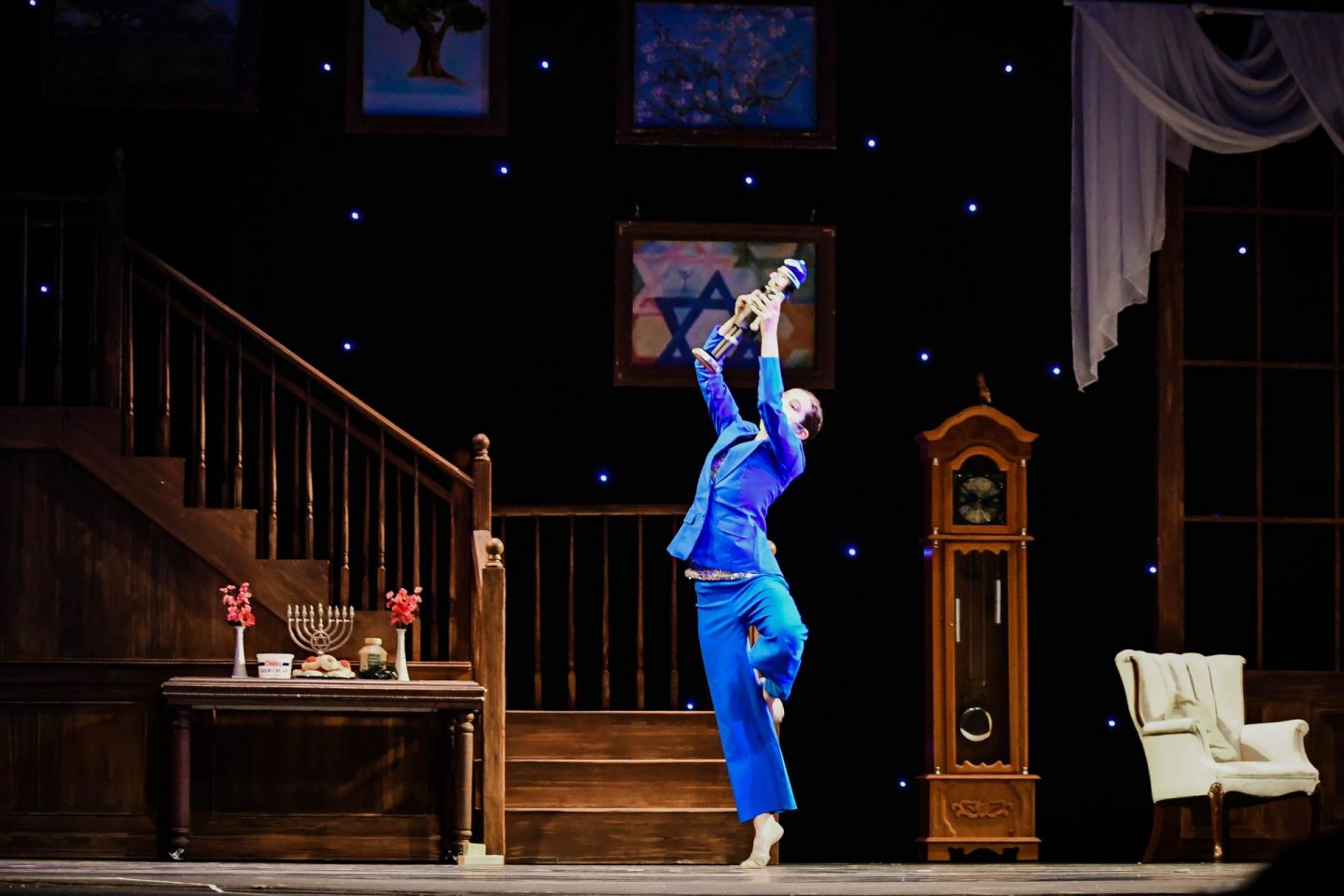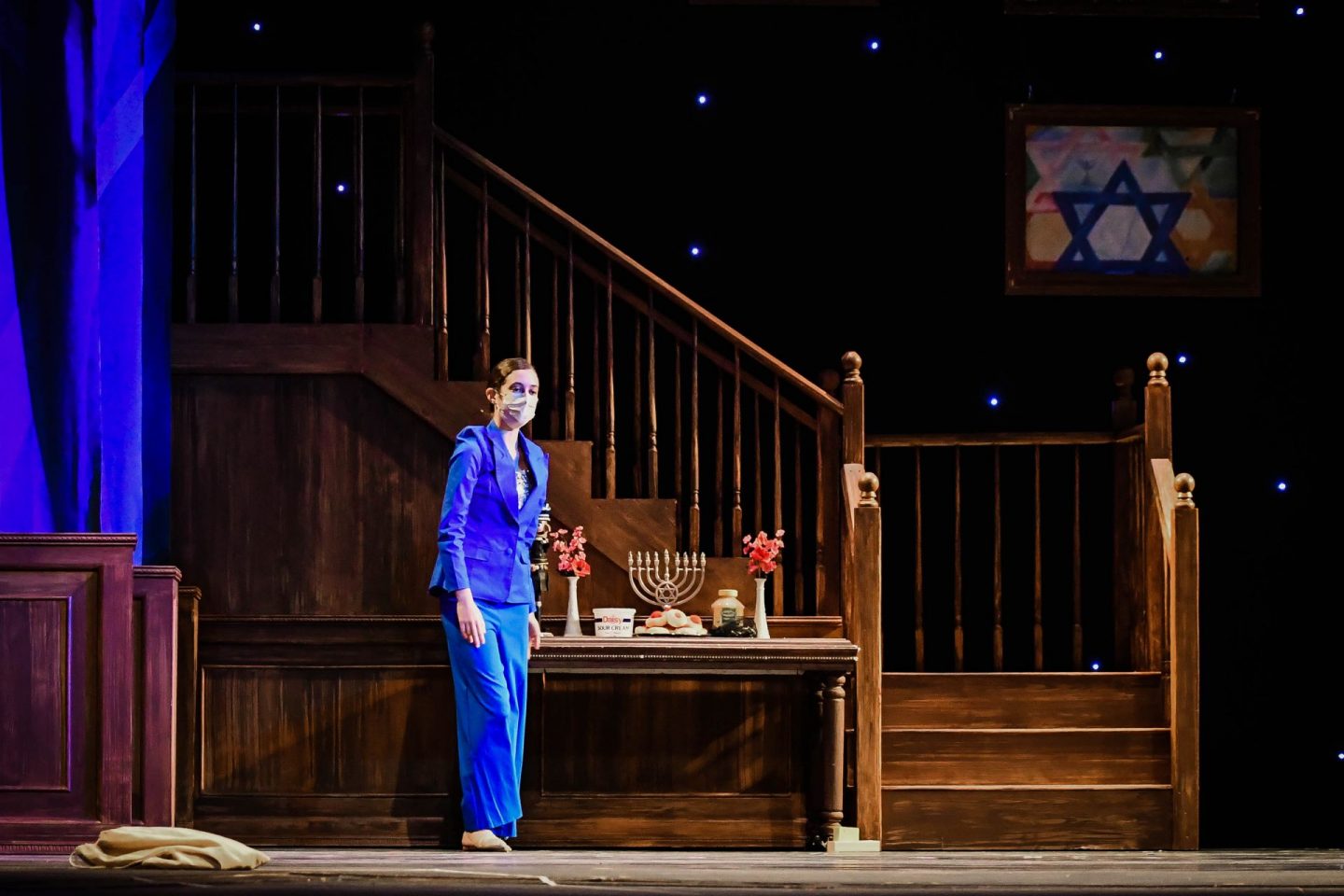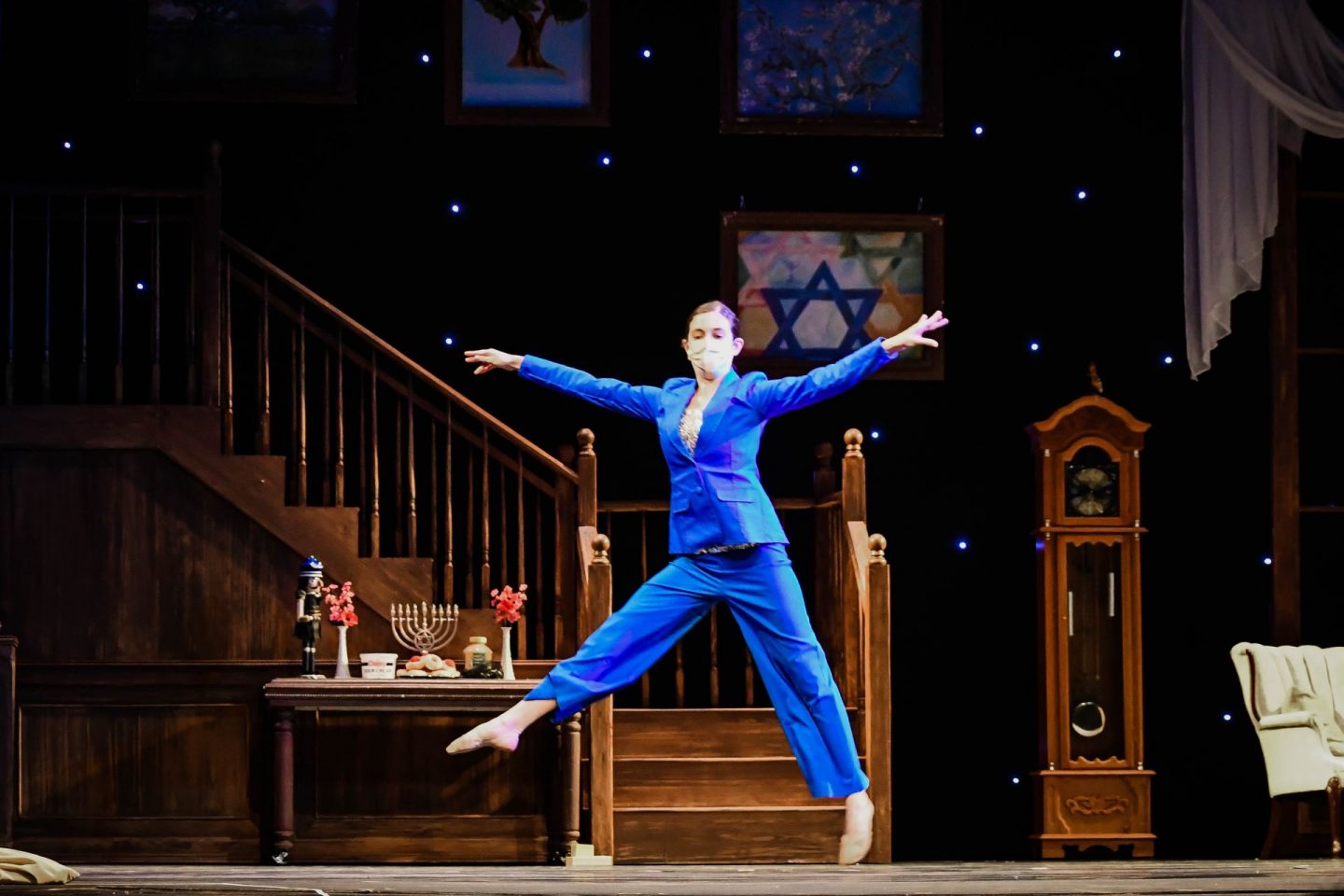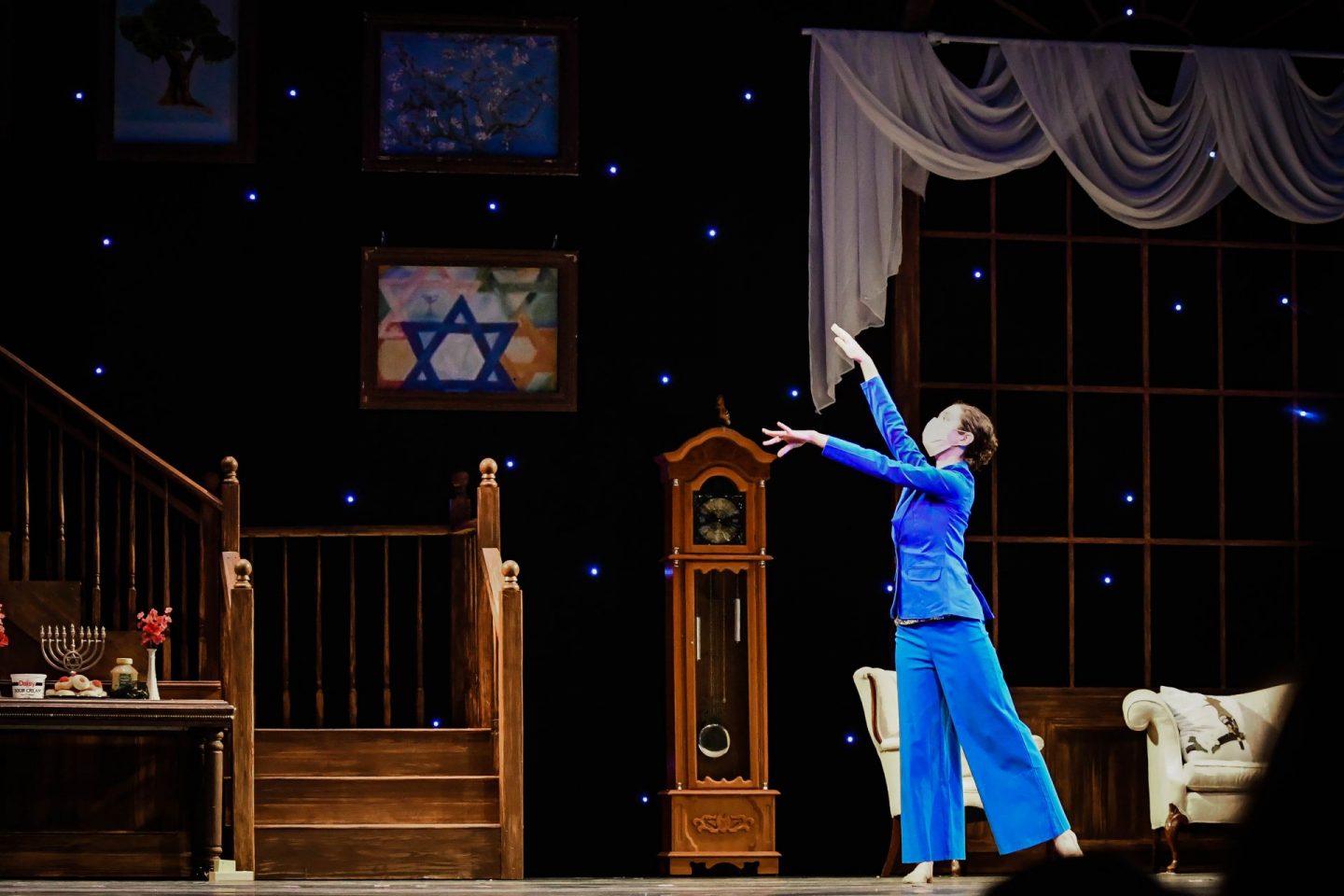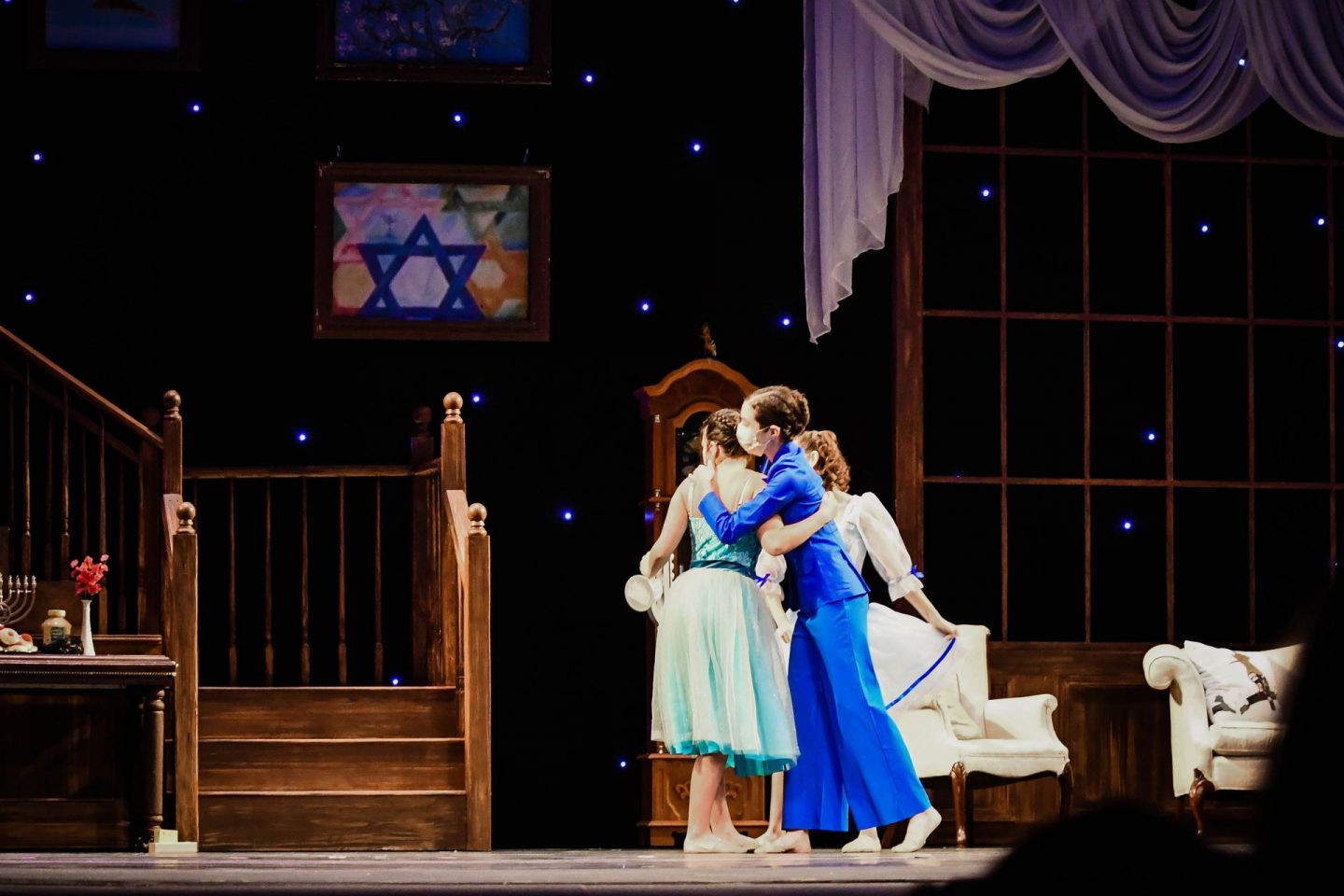 Some younger kids danced in this scene as well.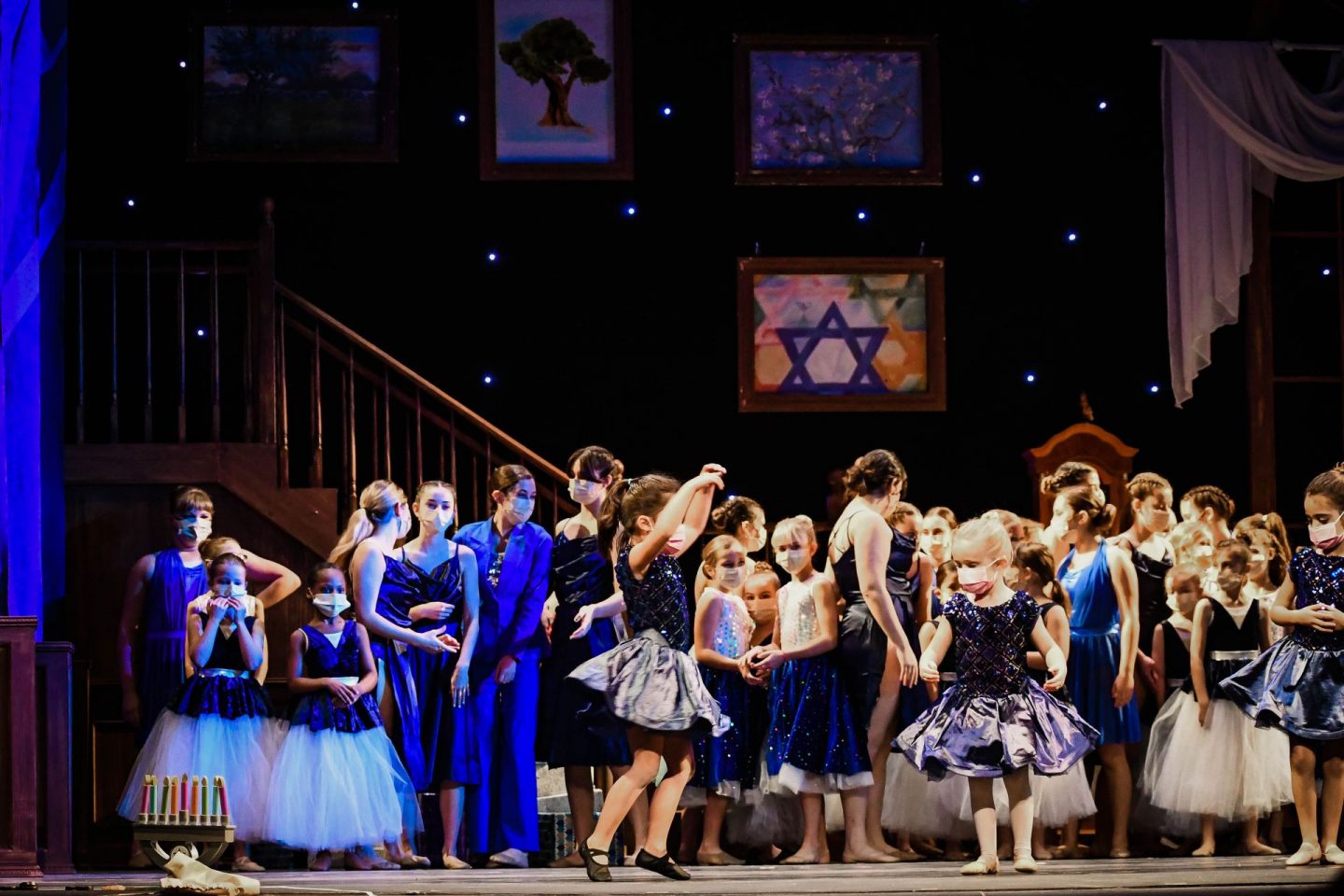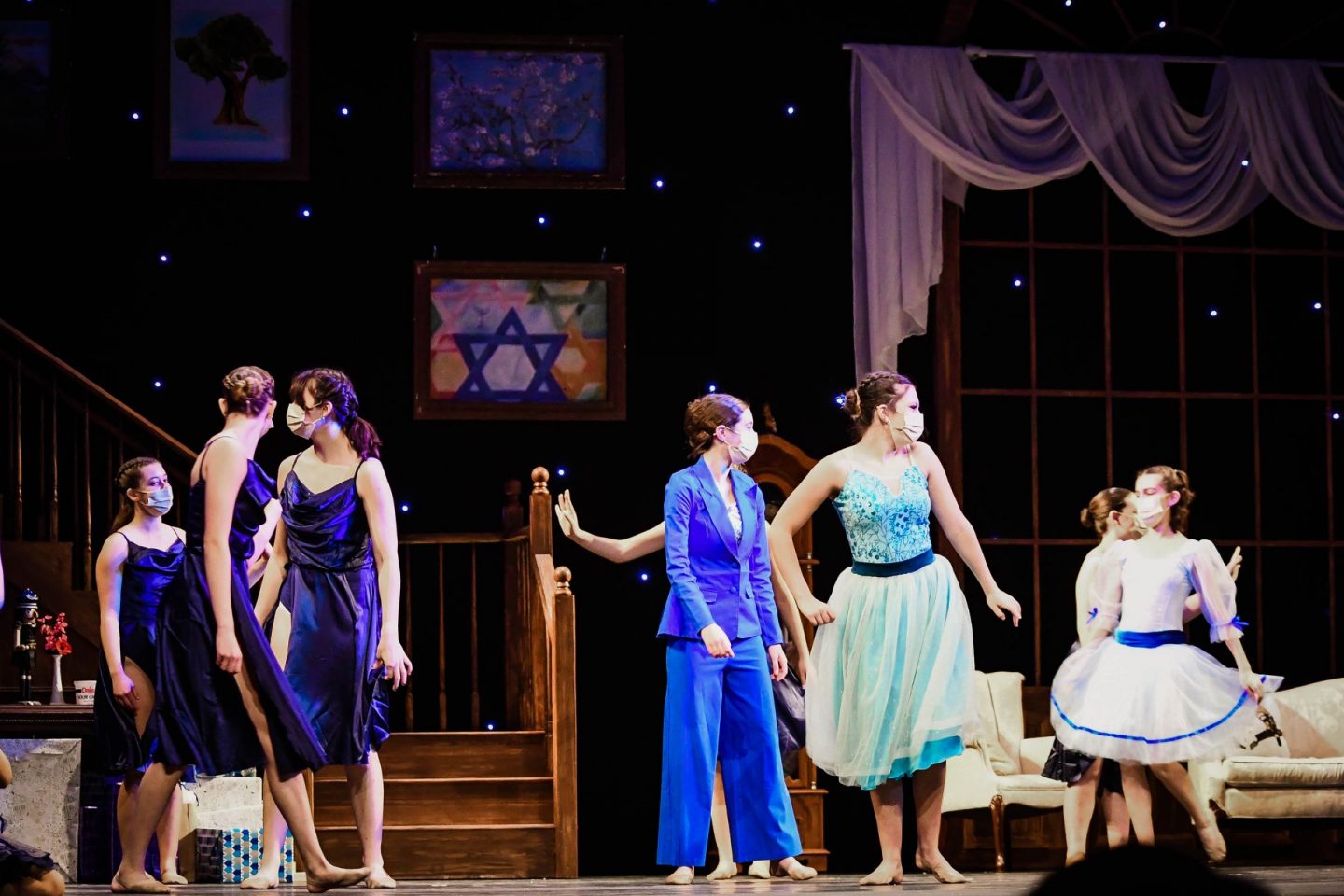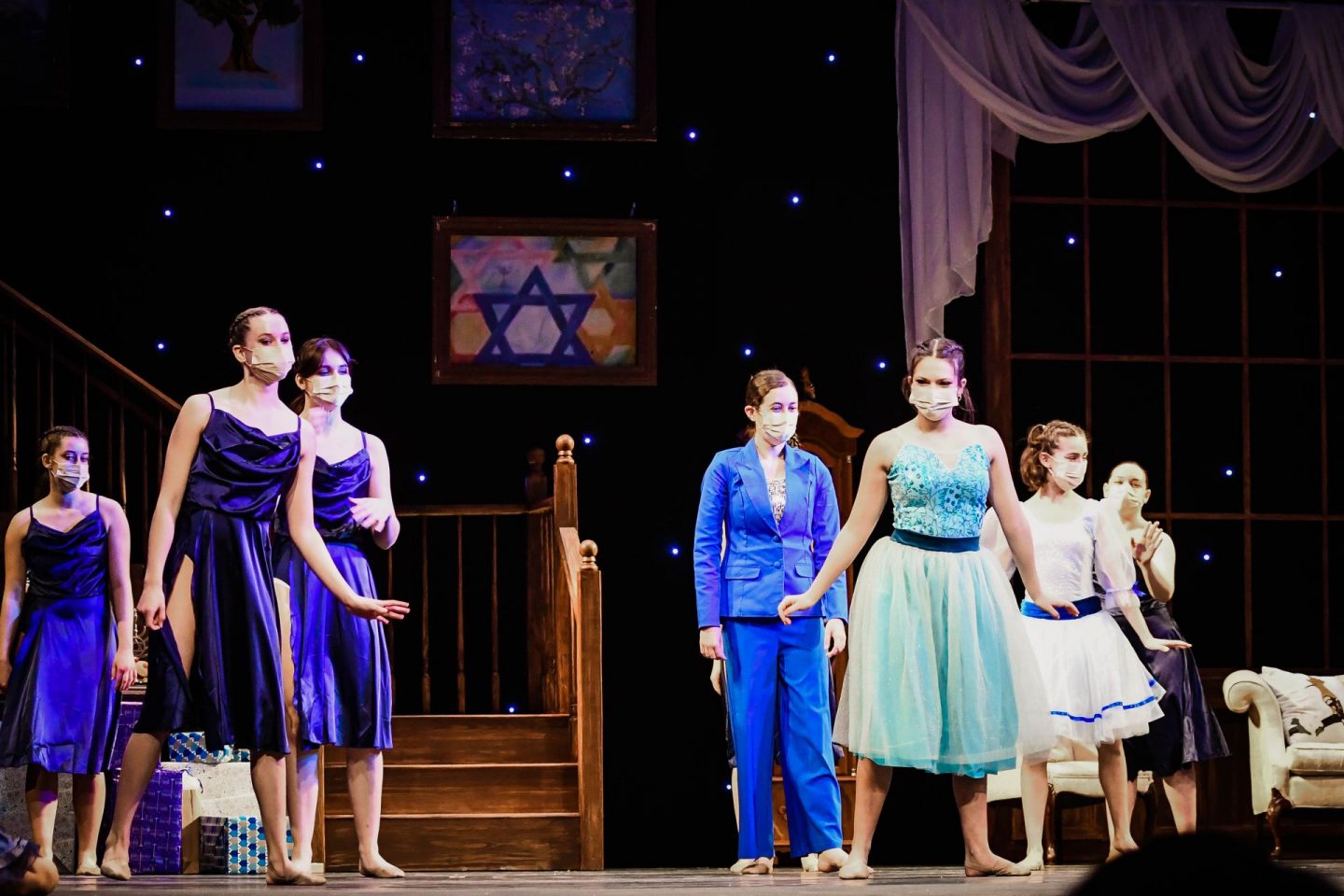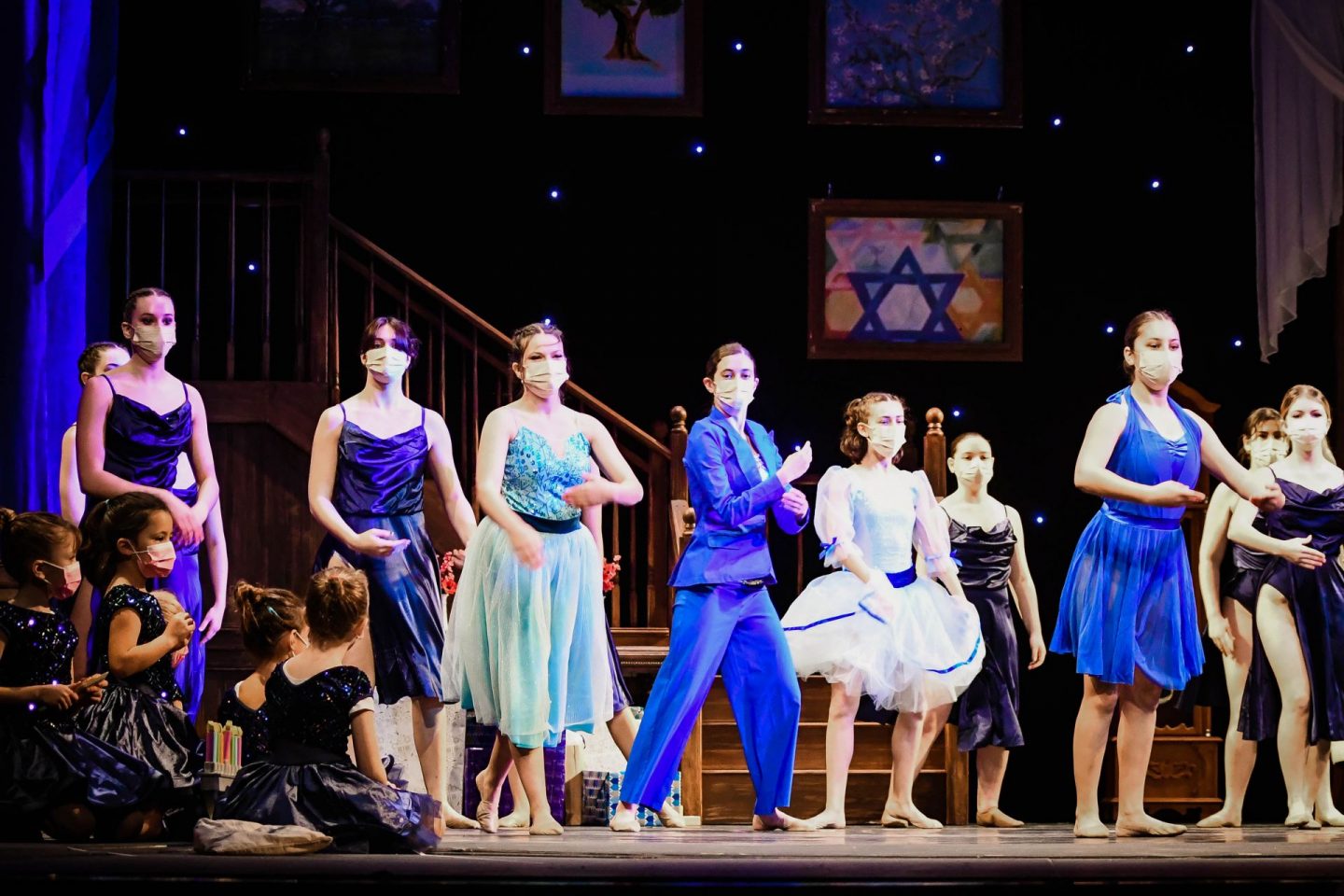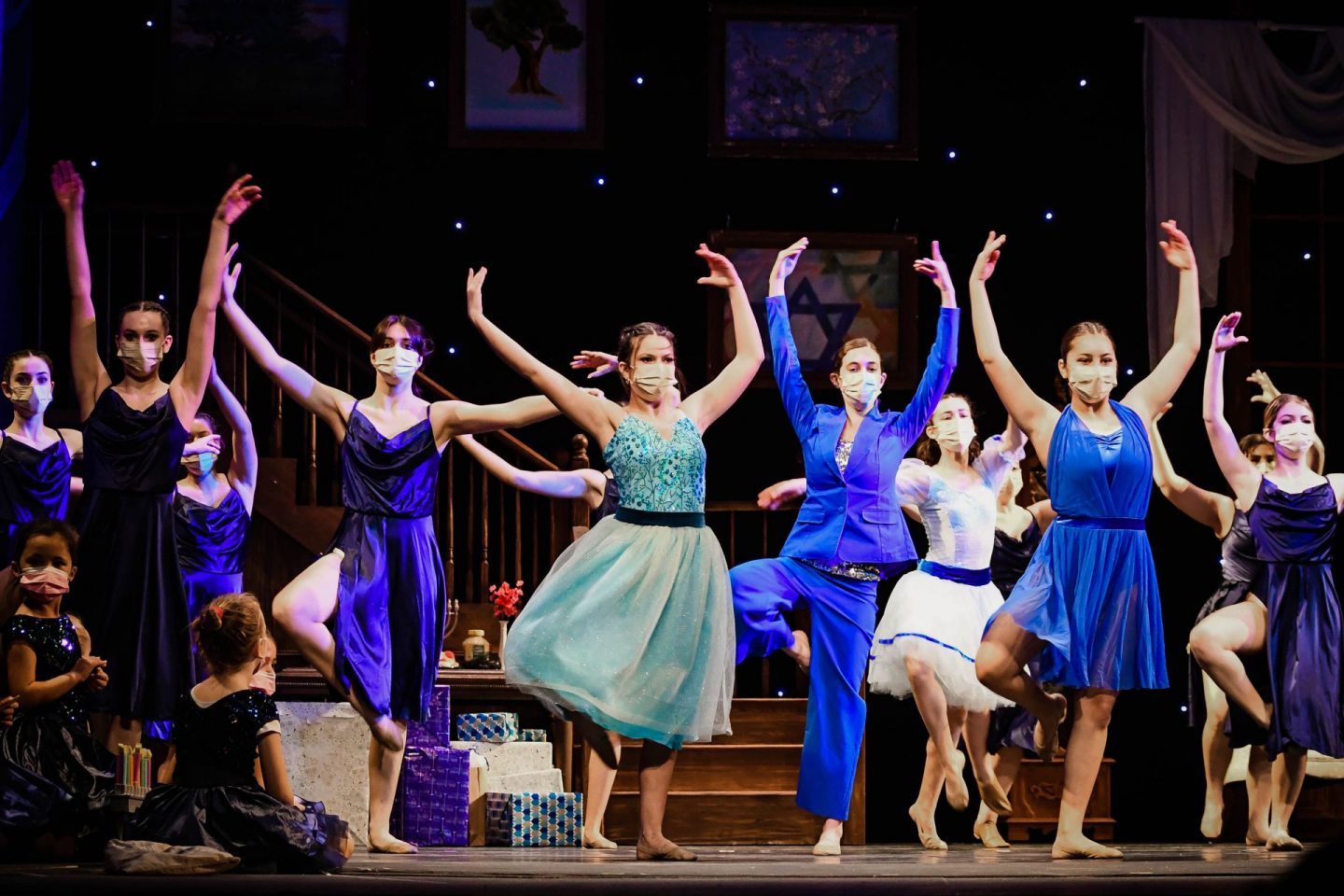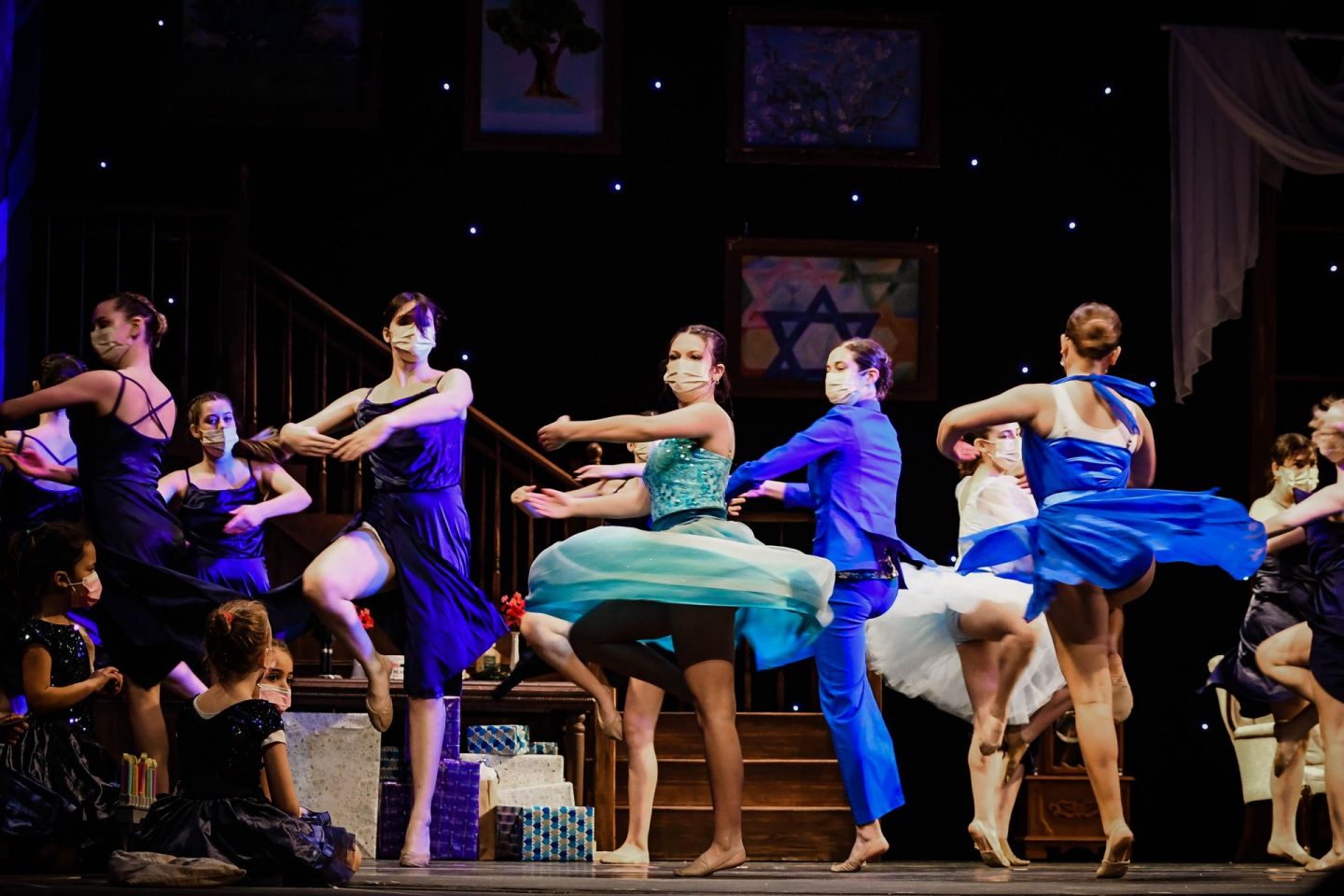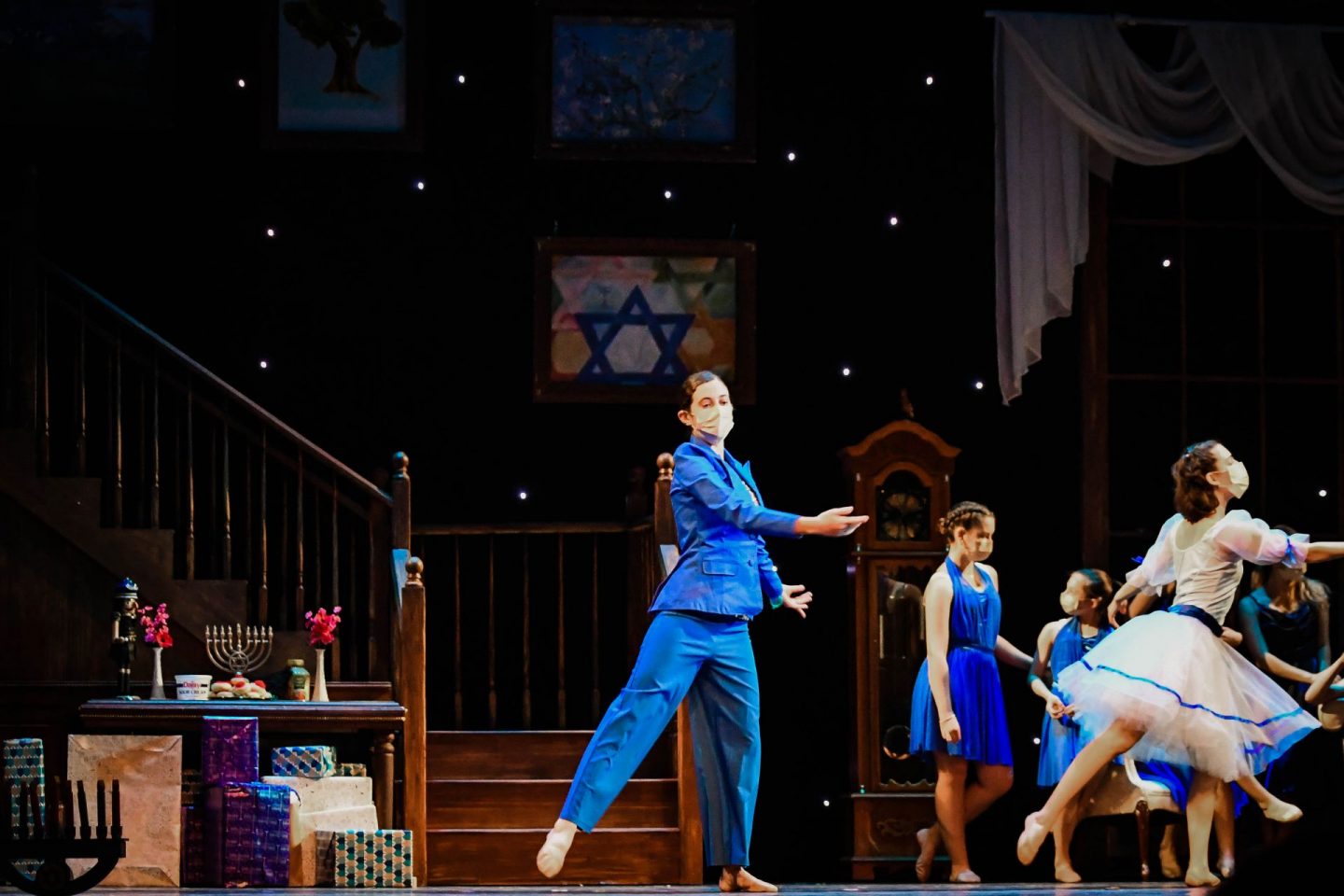 The main character was called Rebecca and she is one of Gabbie's best friends.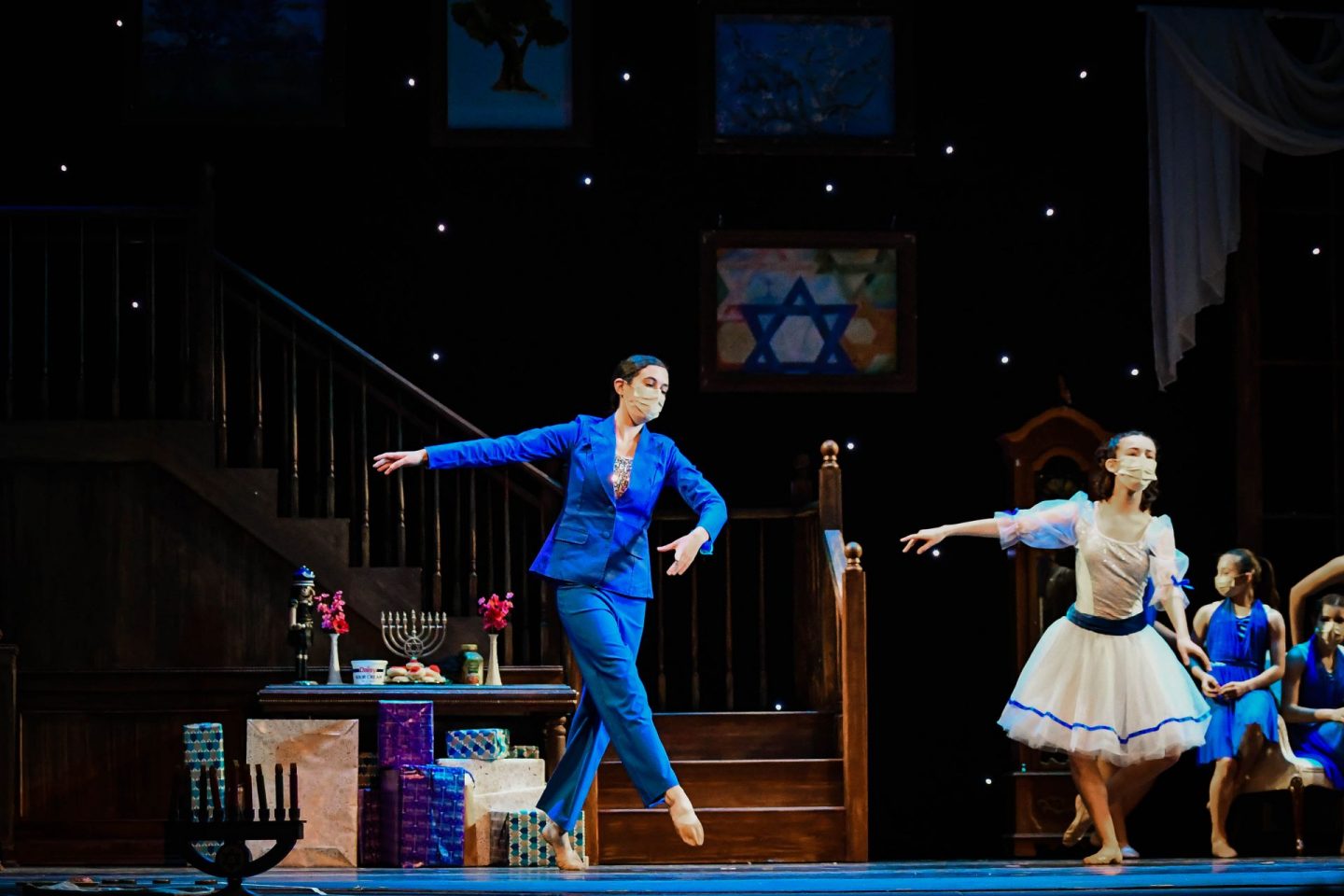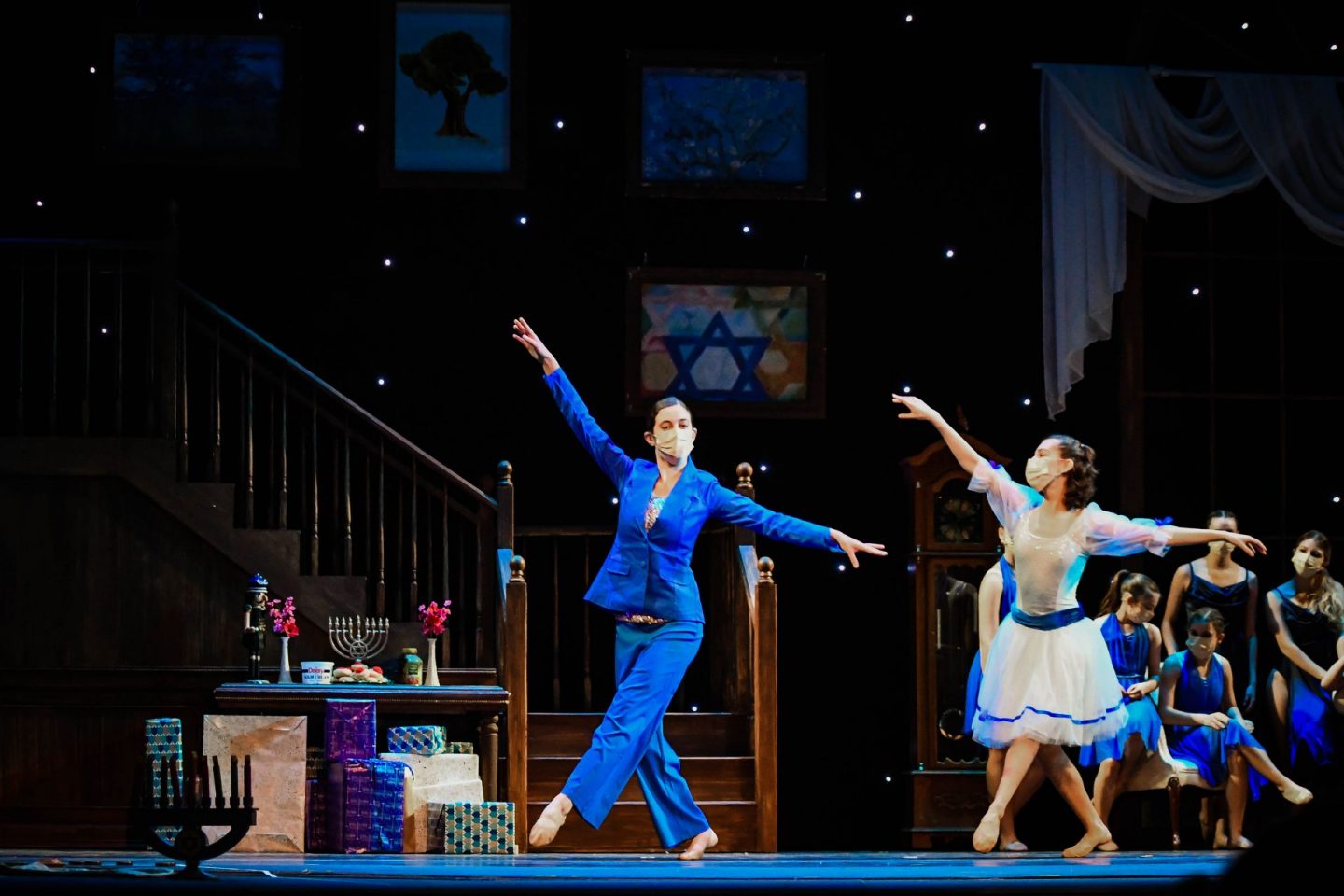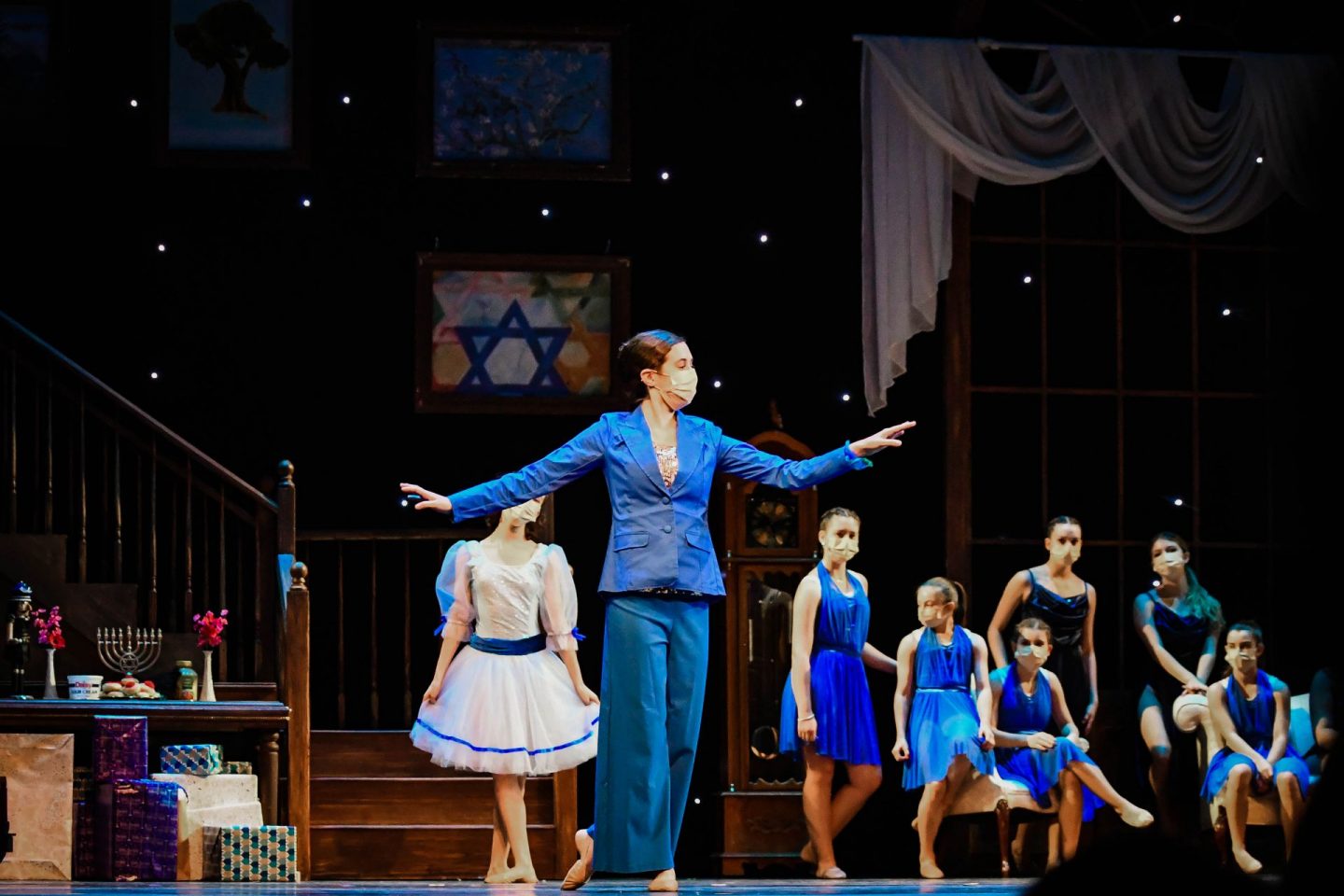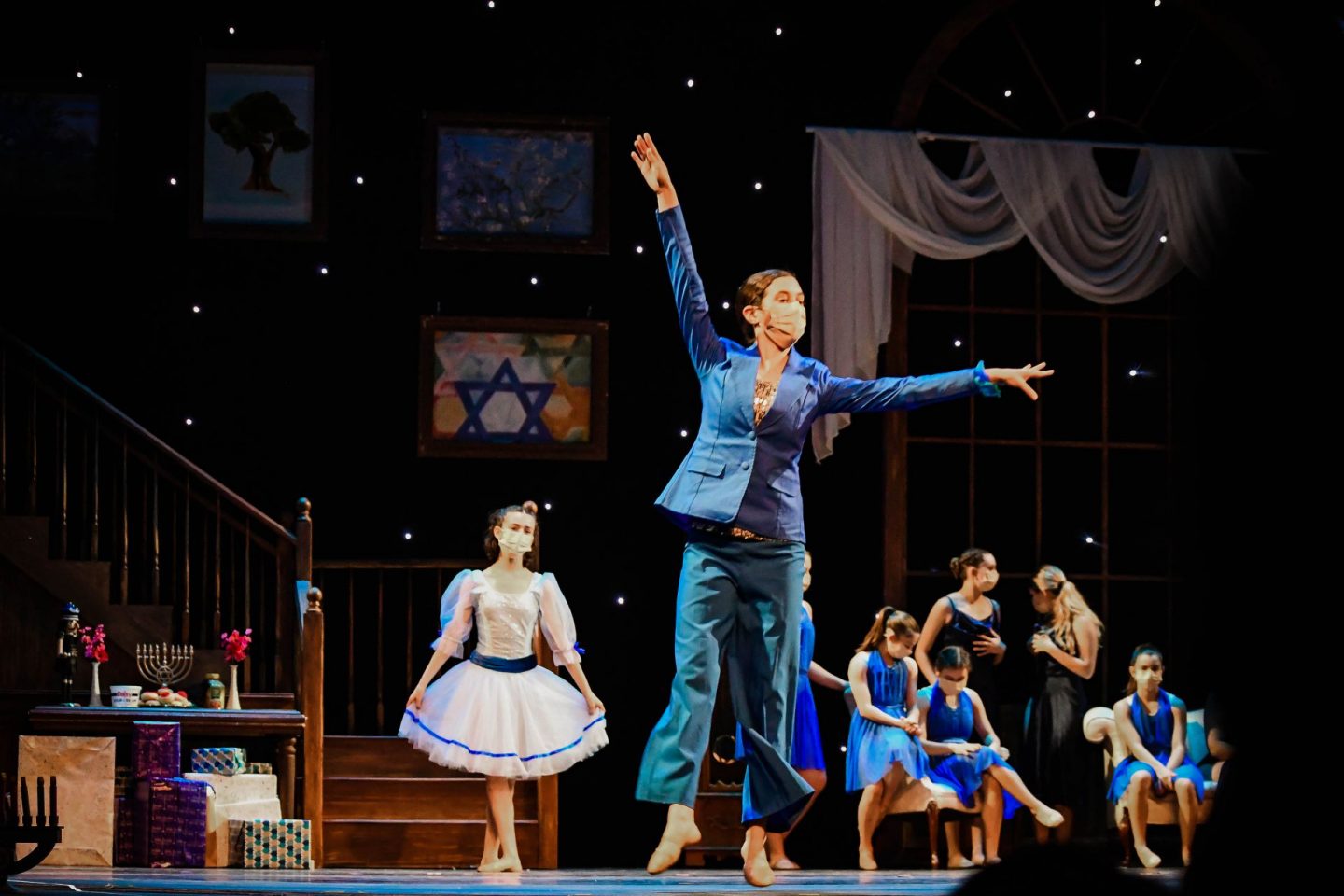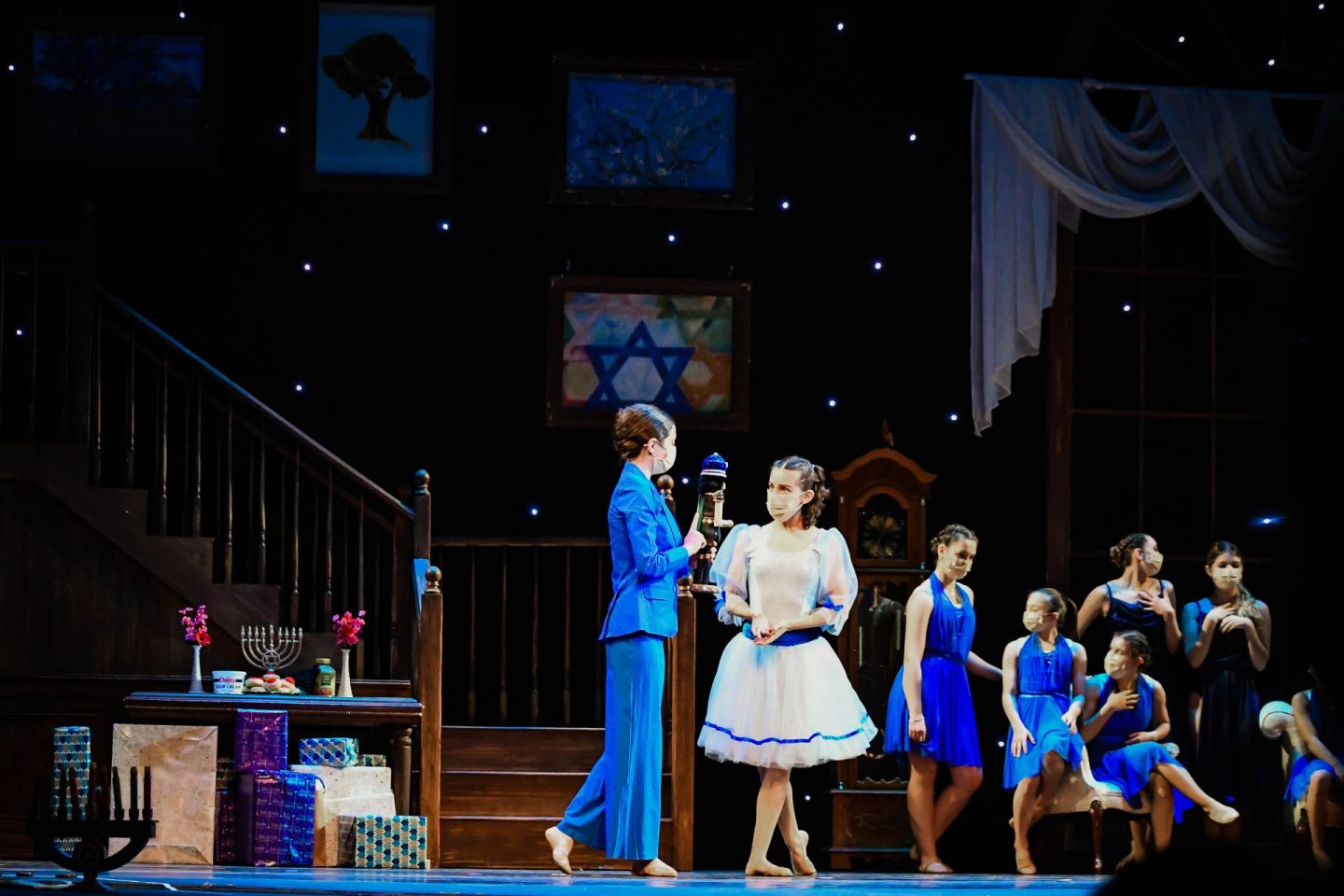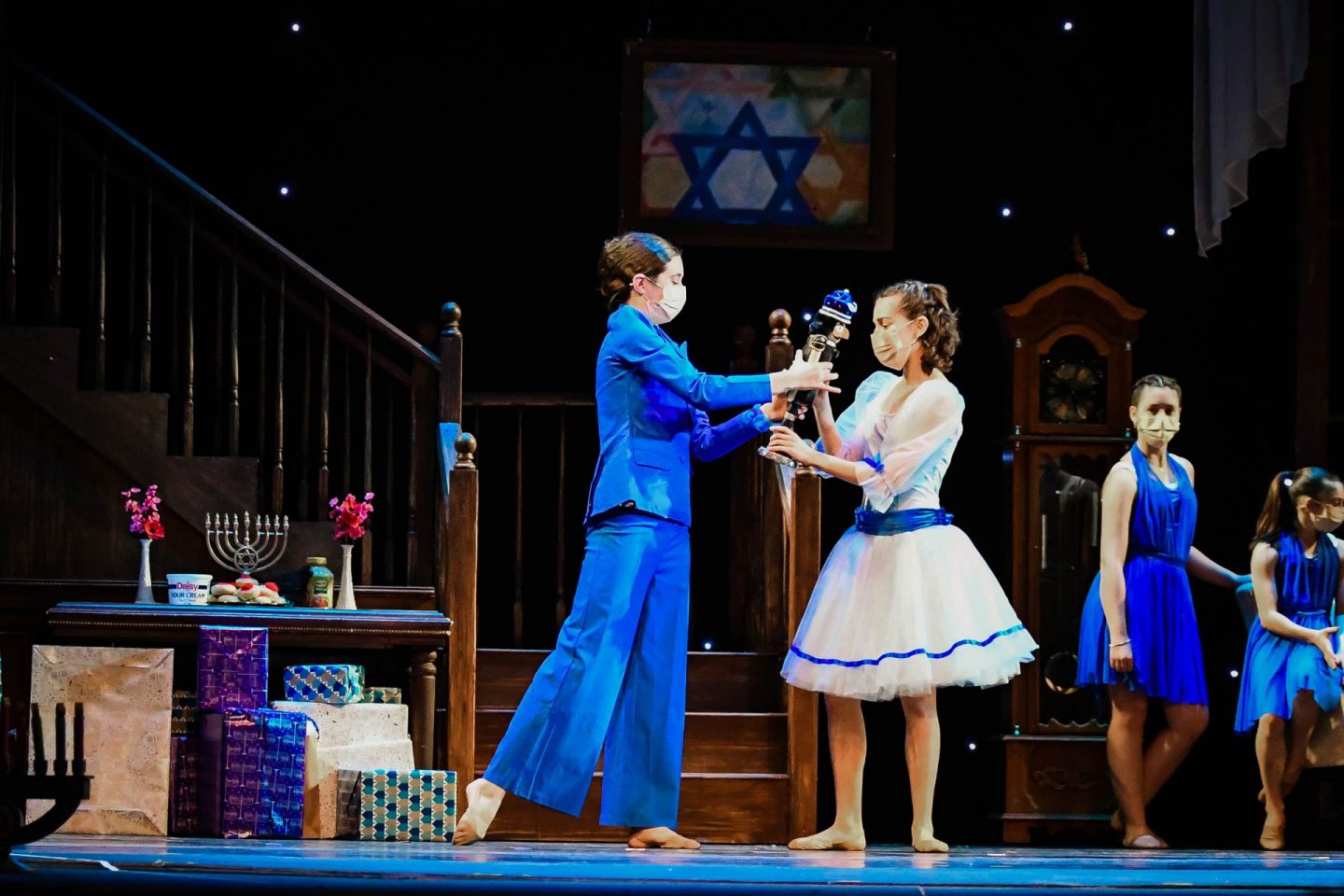 The next scene began the dream sequence and Gabbie and her tap class were soldiers.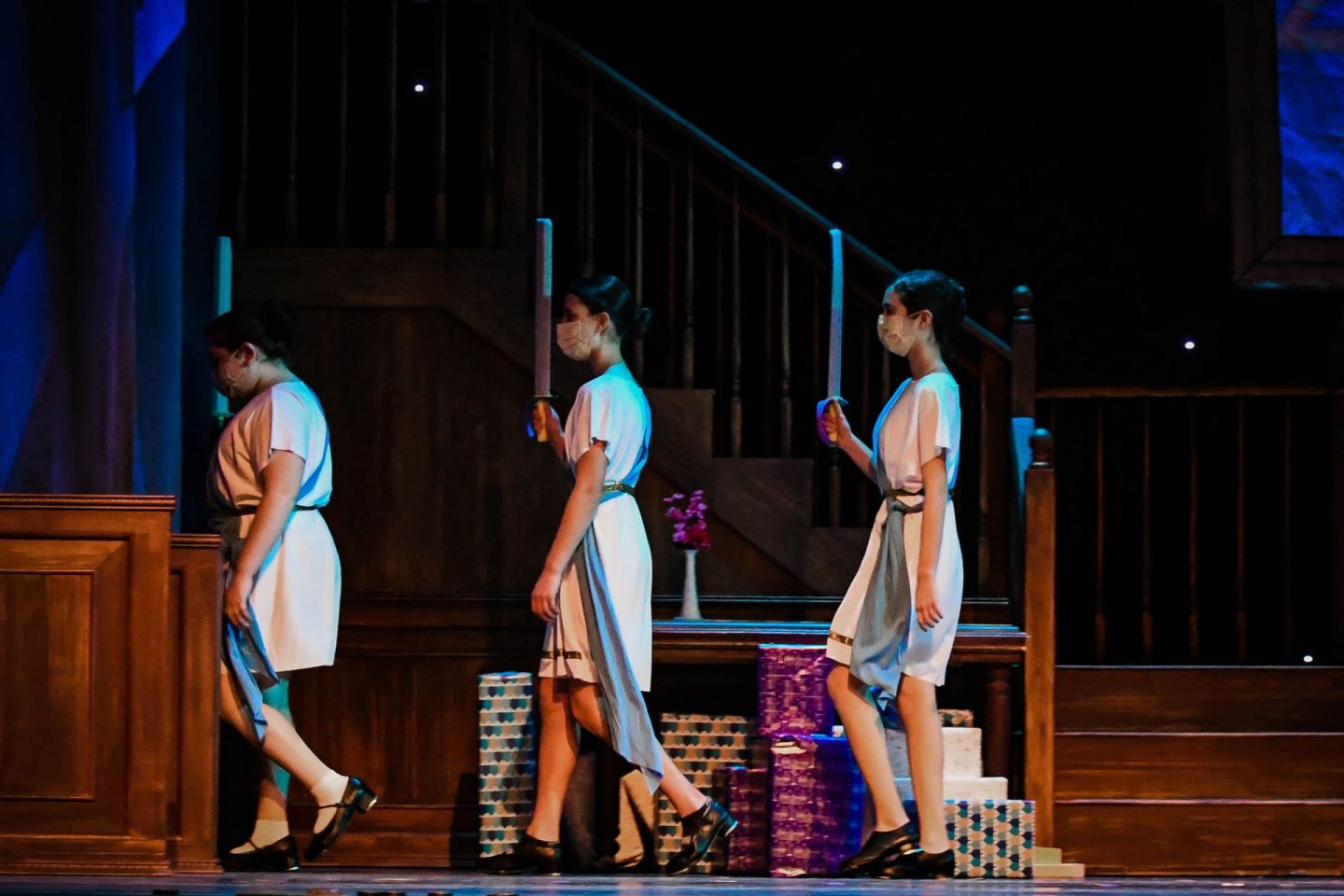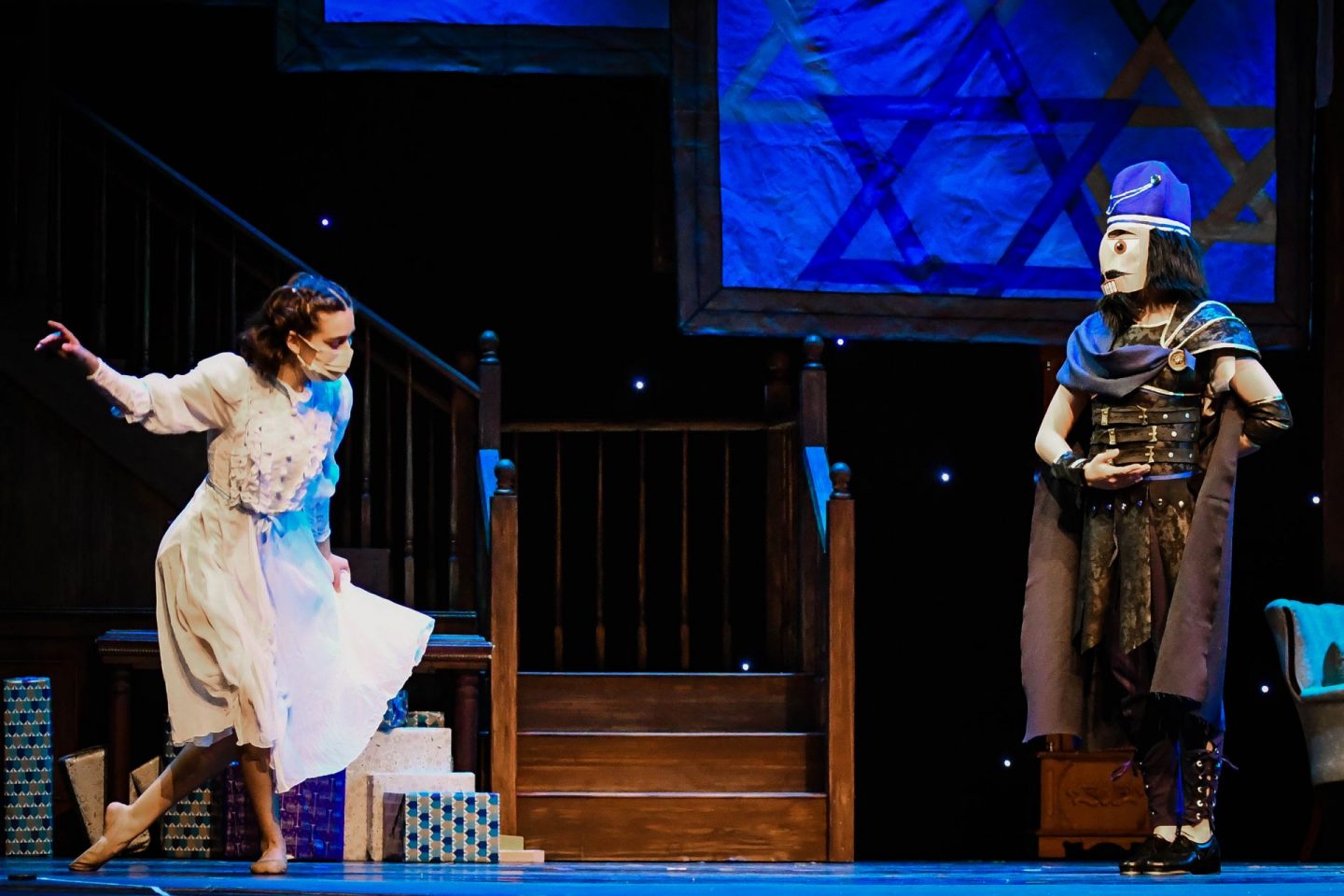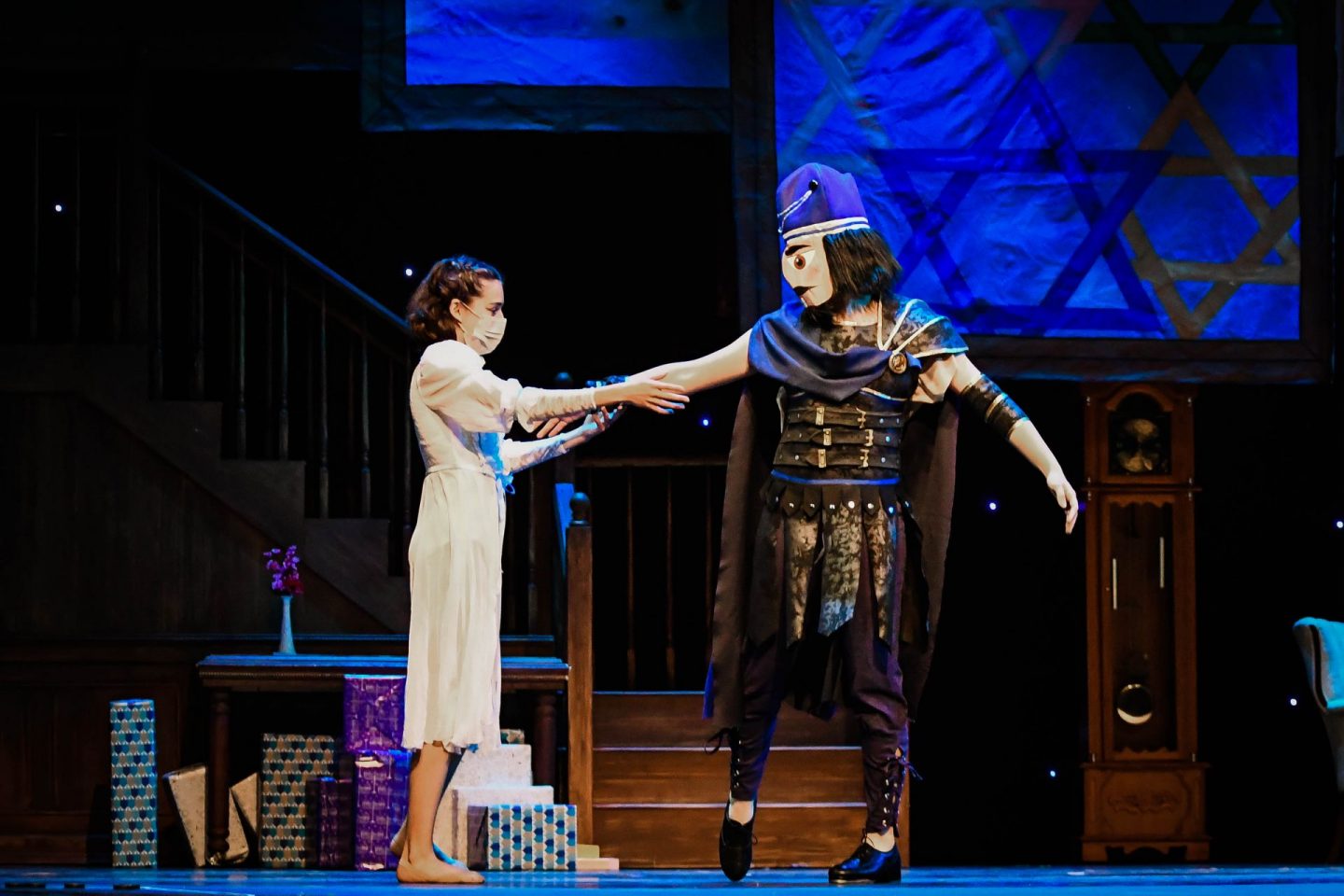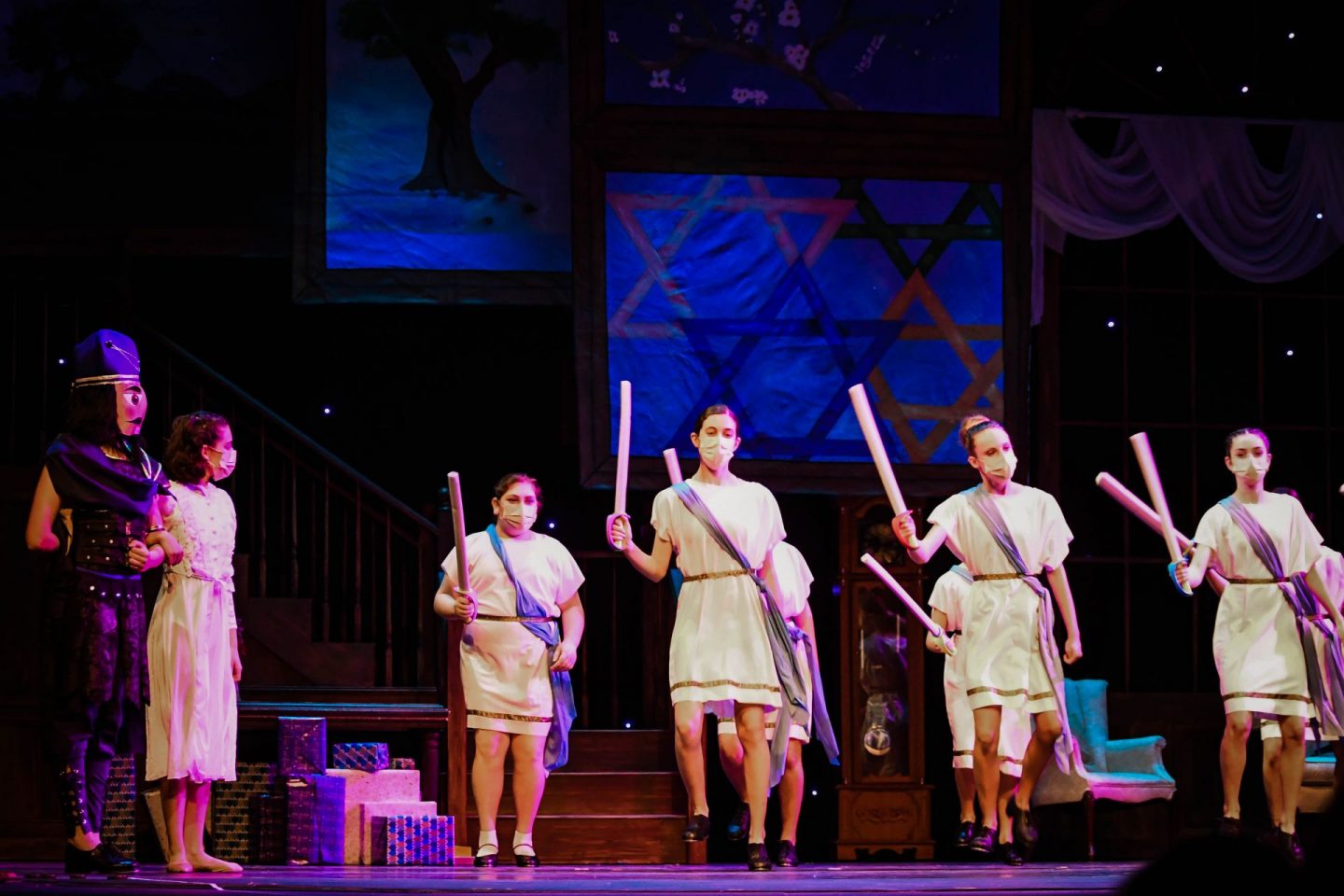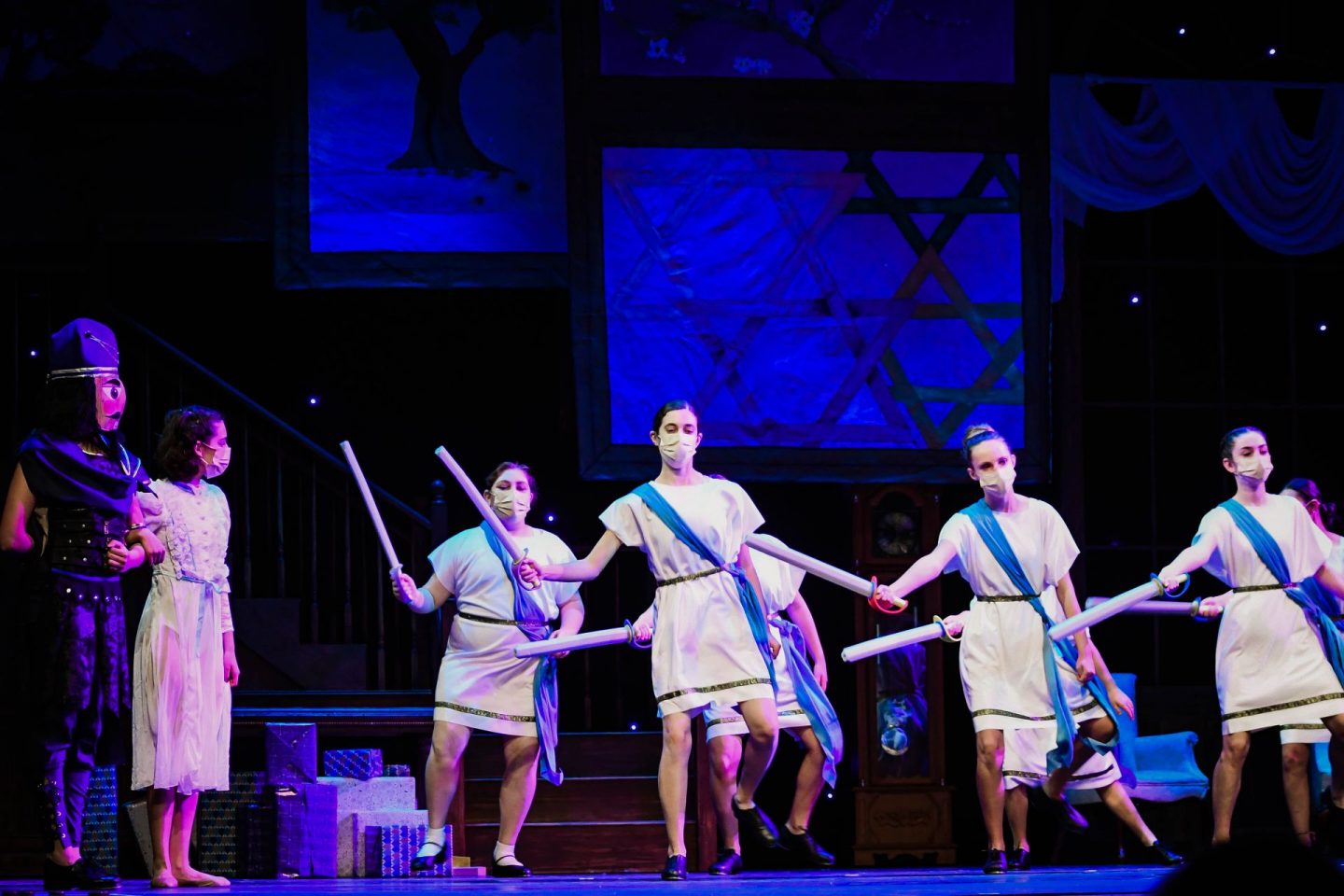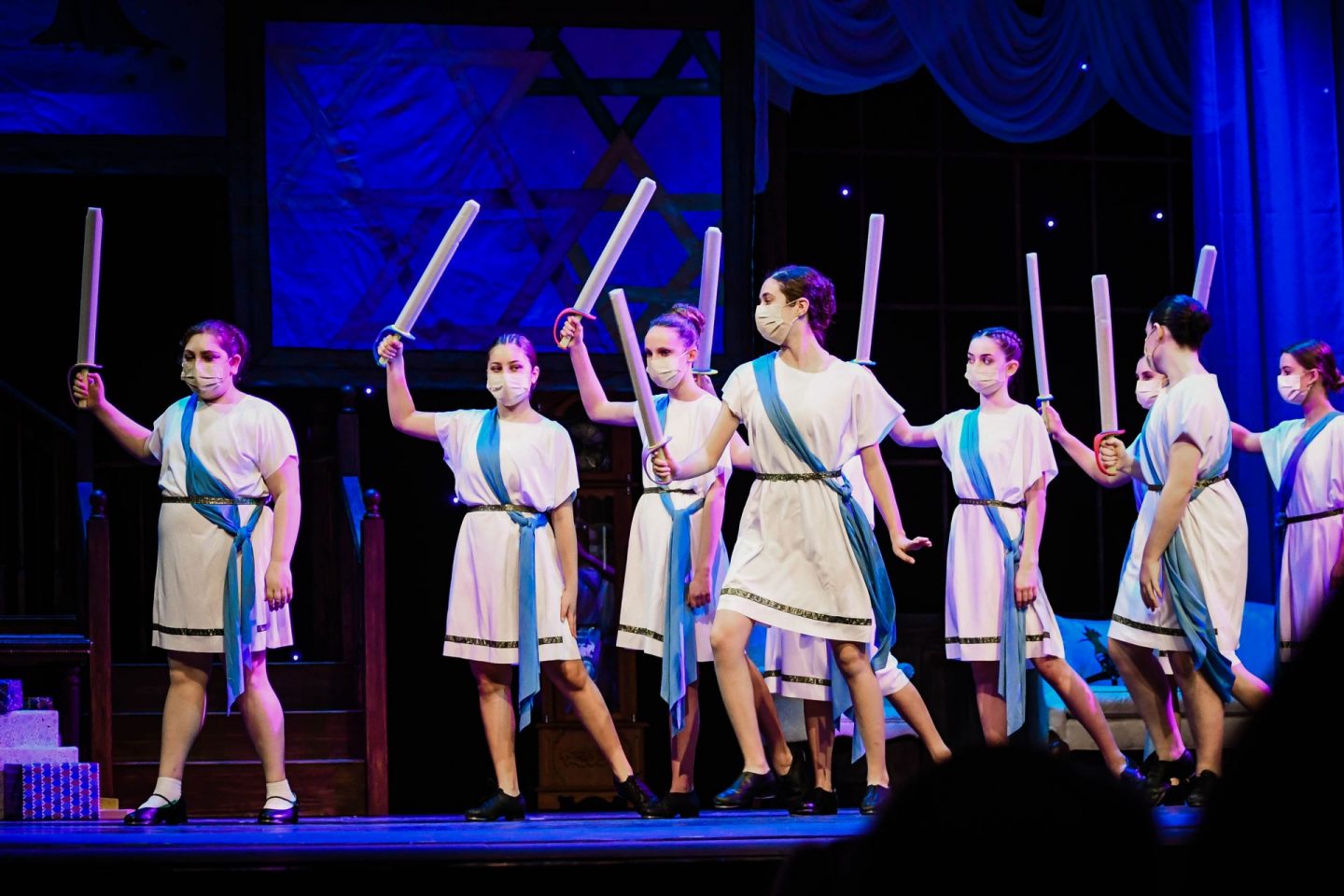 They called this the "Sleigh-del" – like Sleigh and dreidel.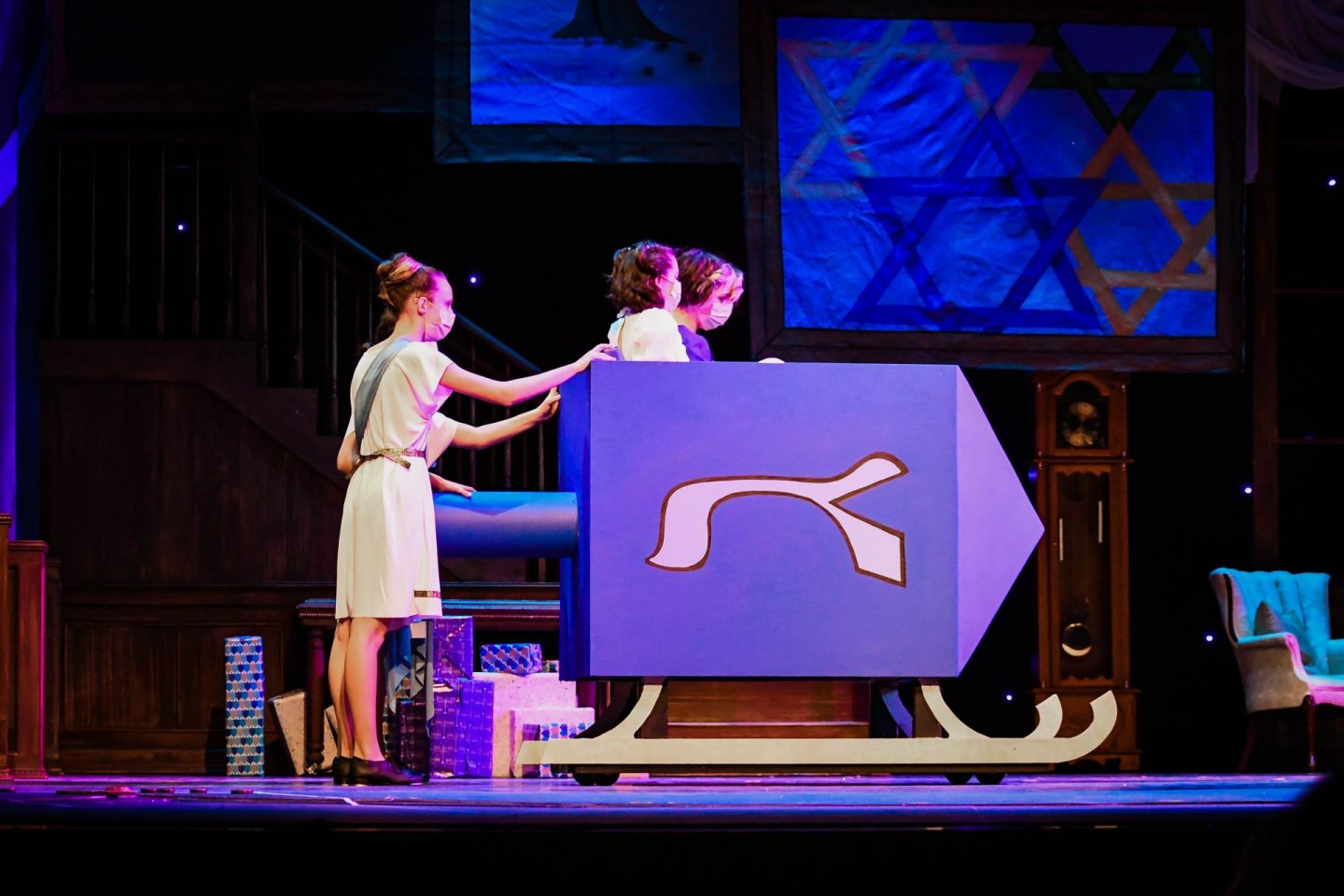 Next up was ballet with the Waltz of the Snowflakes.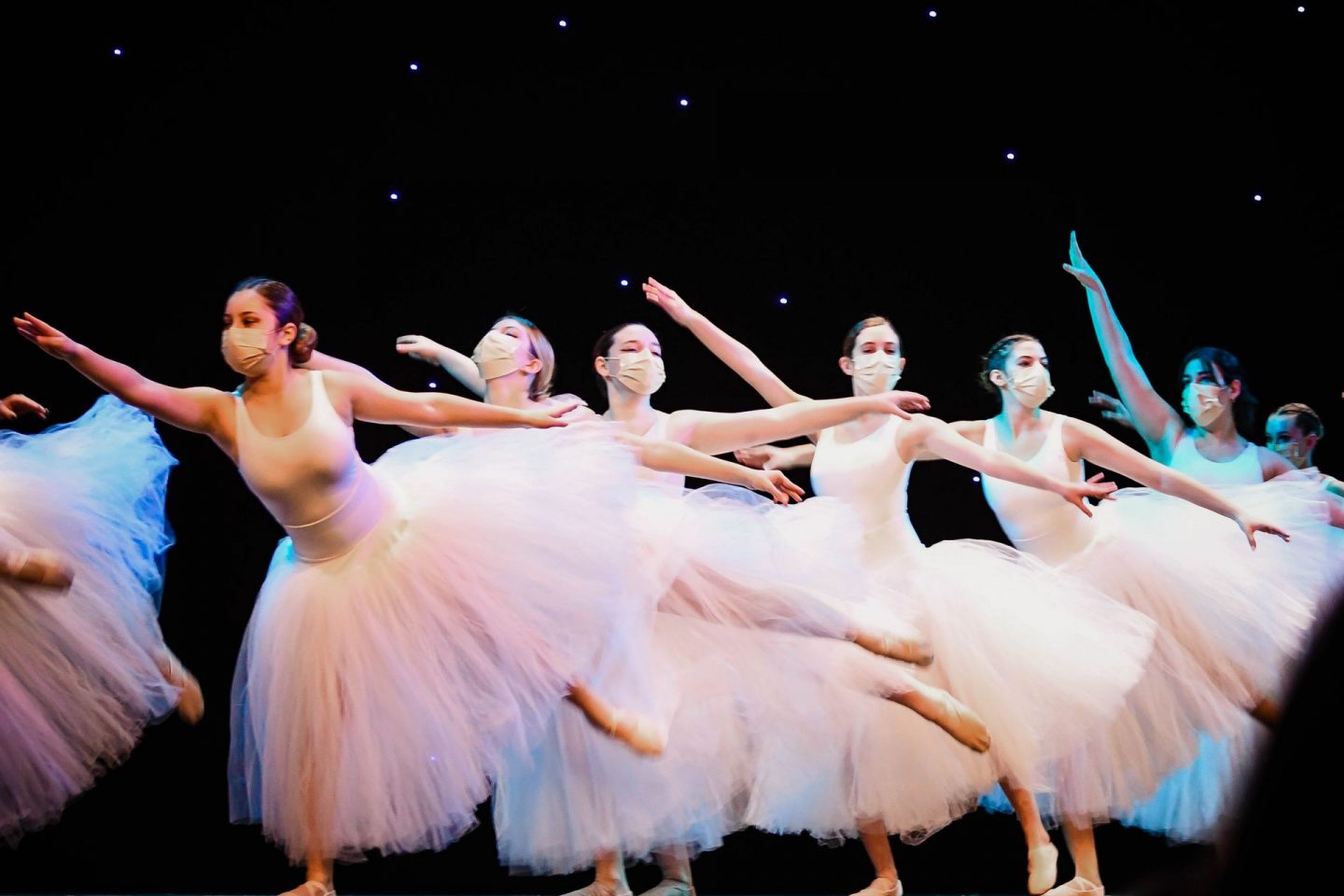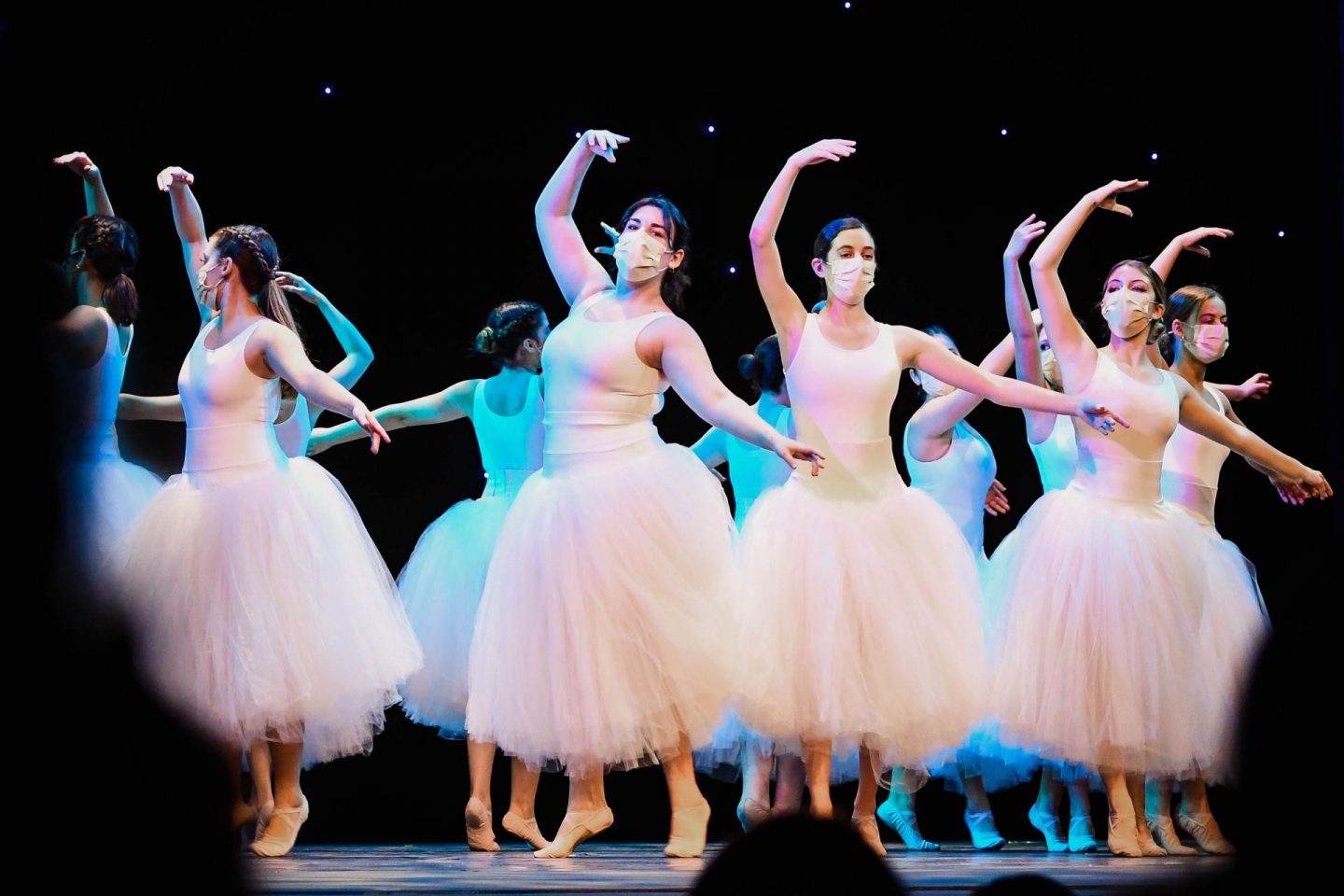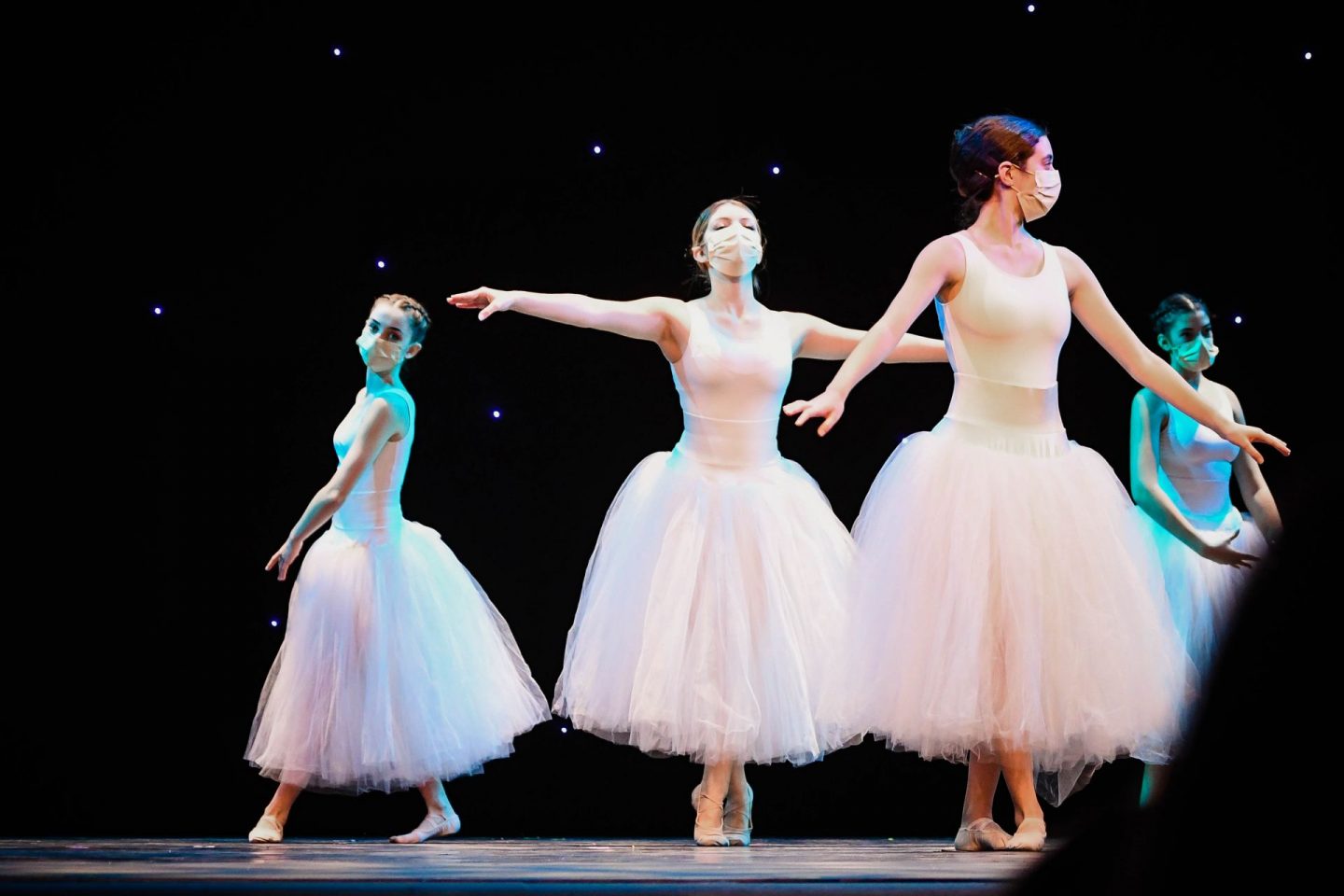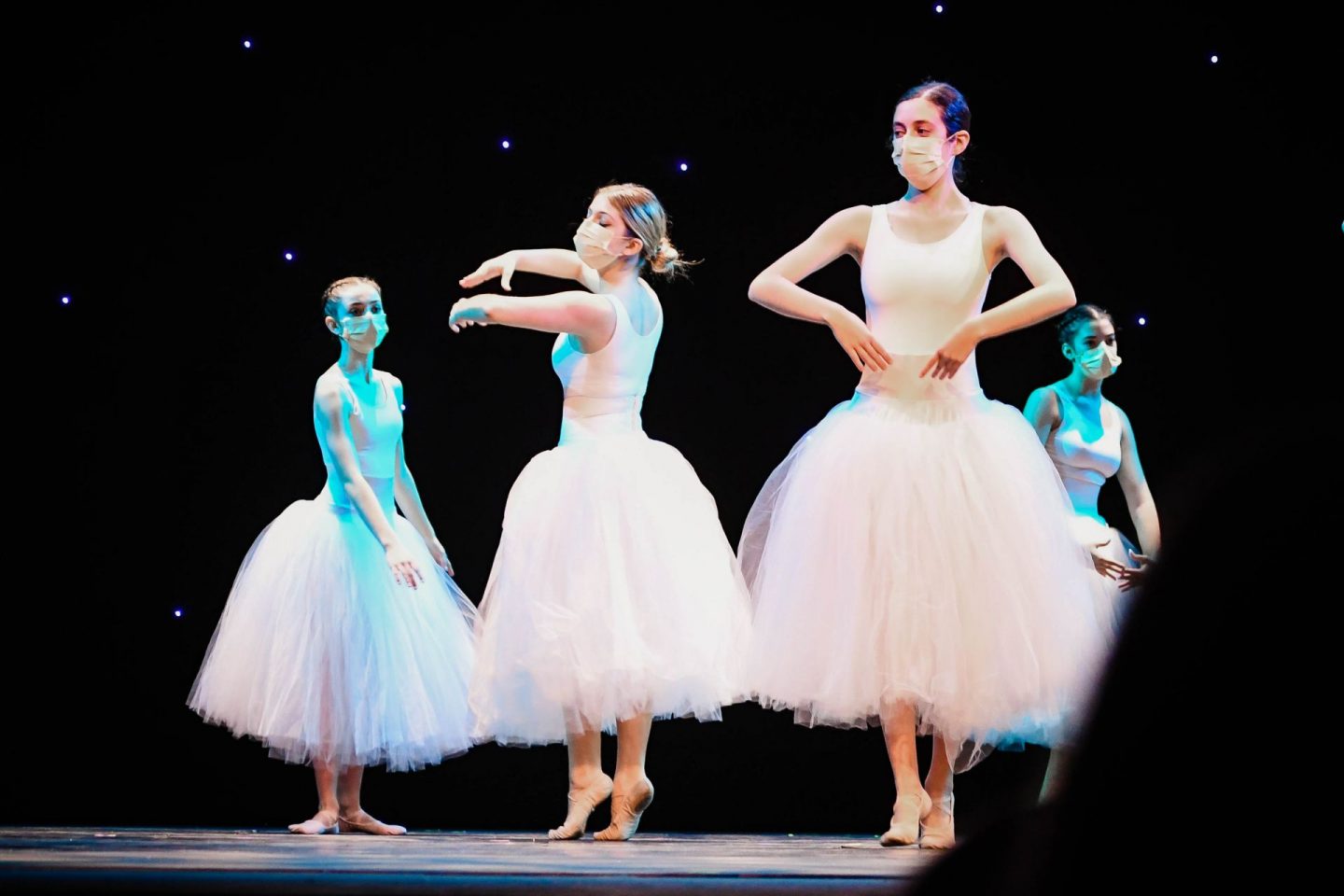 It even snowed!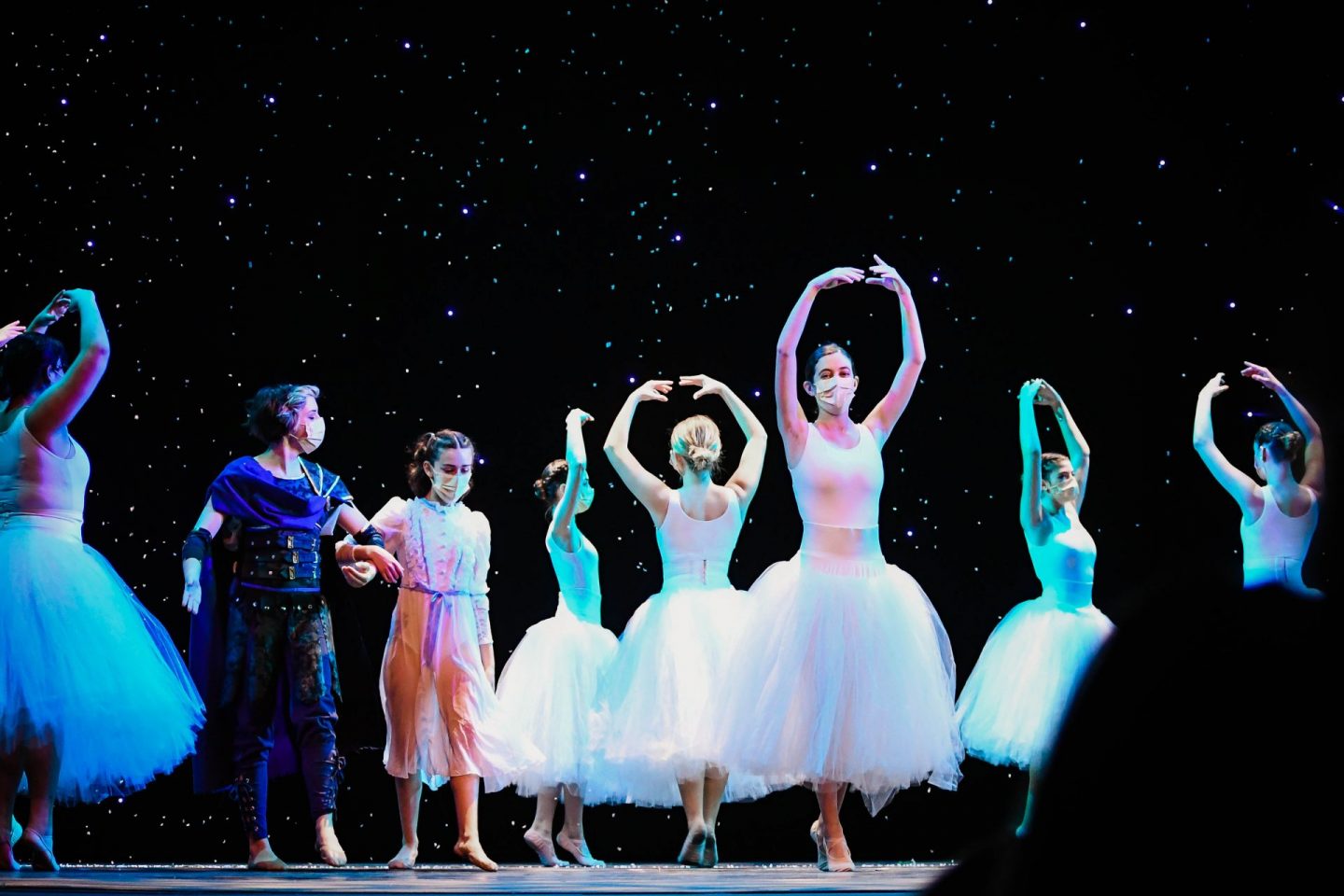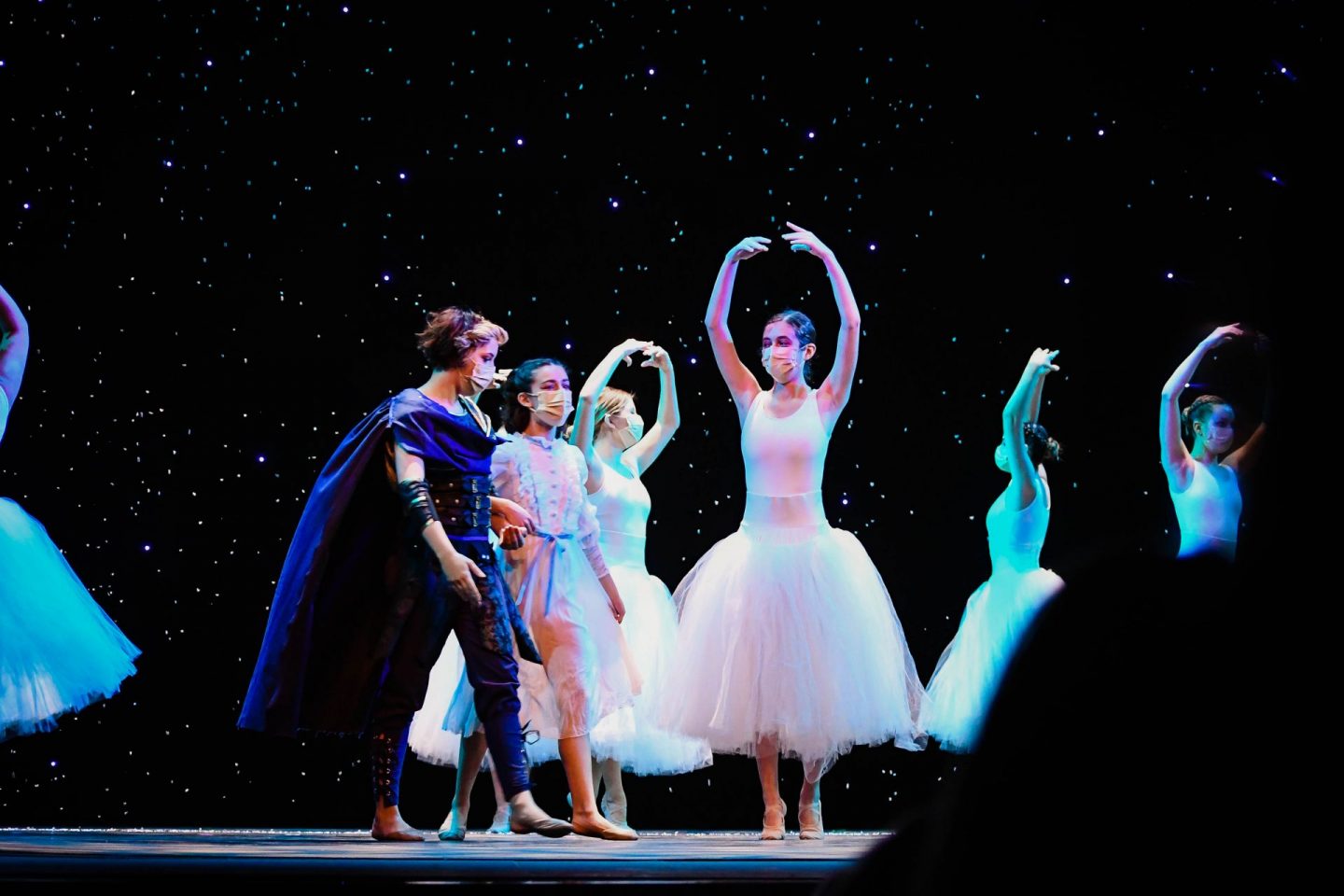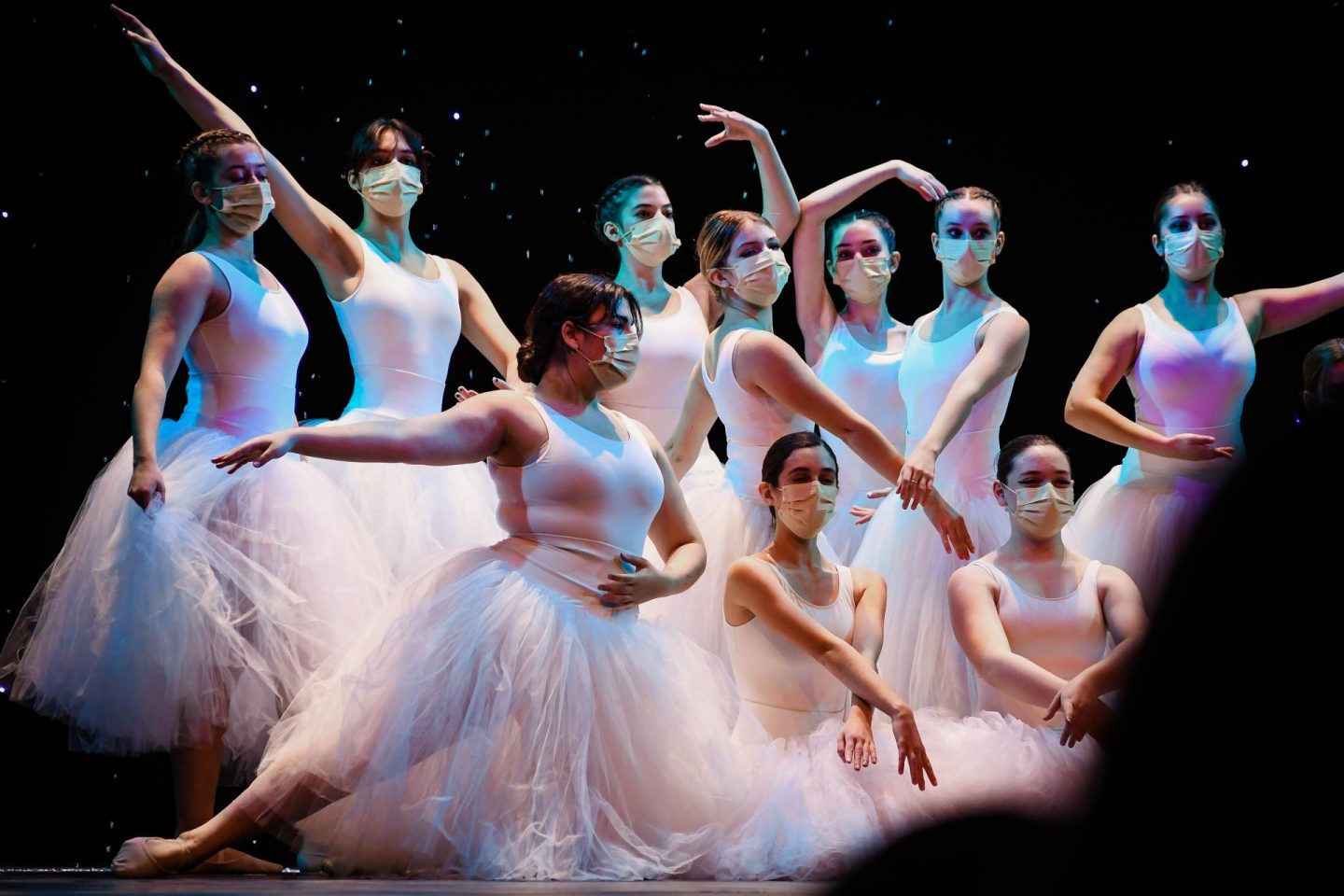 After intermission came the pointe class.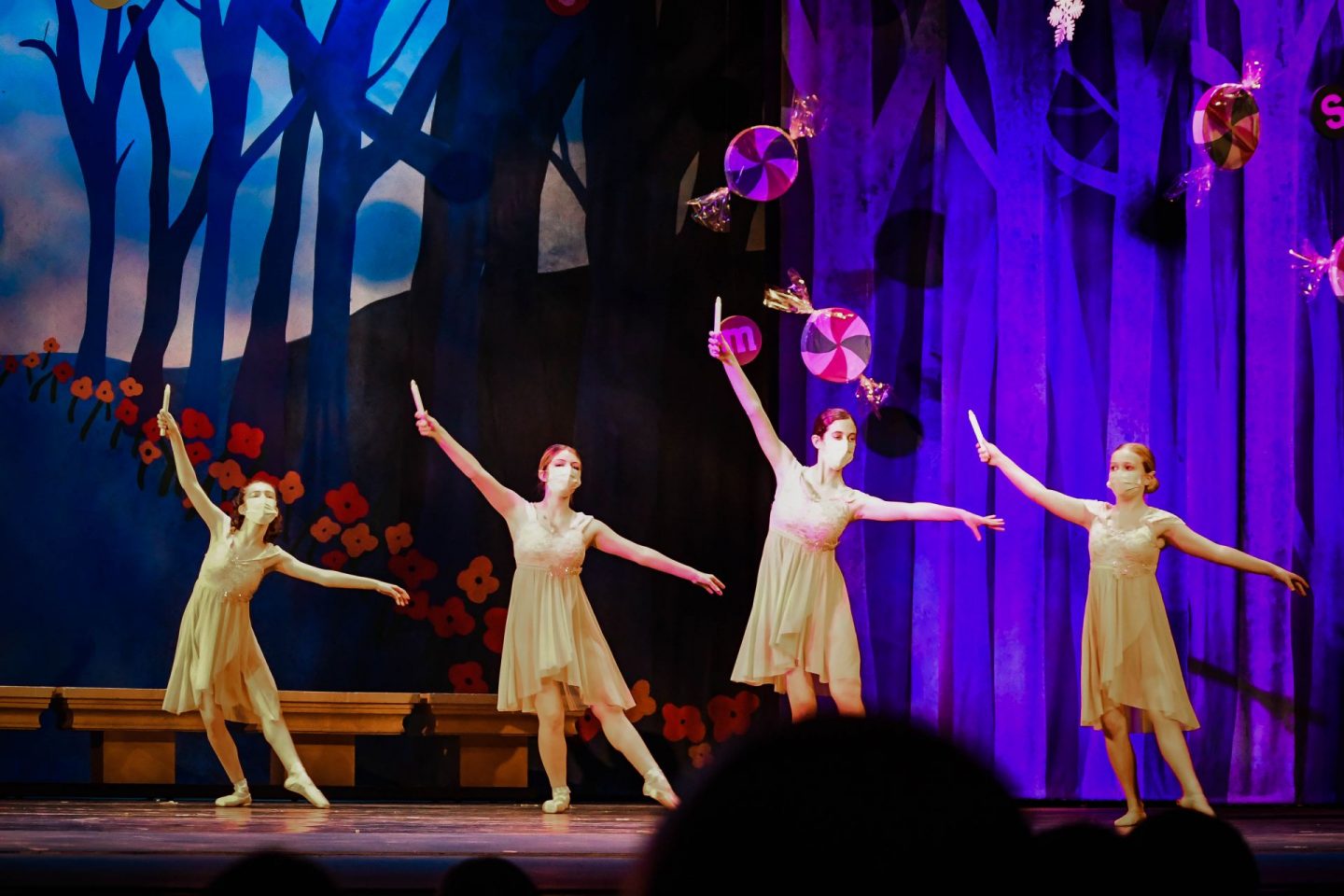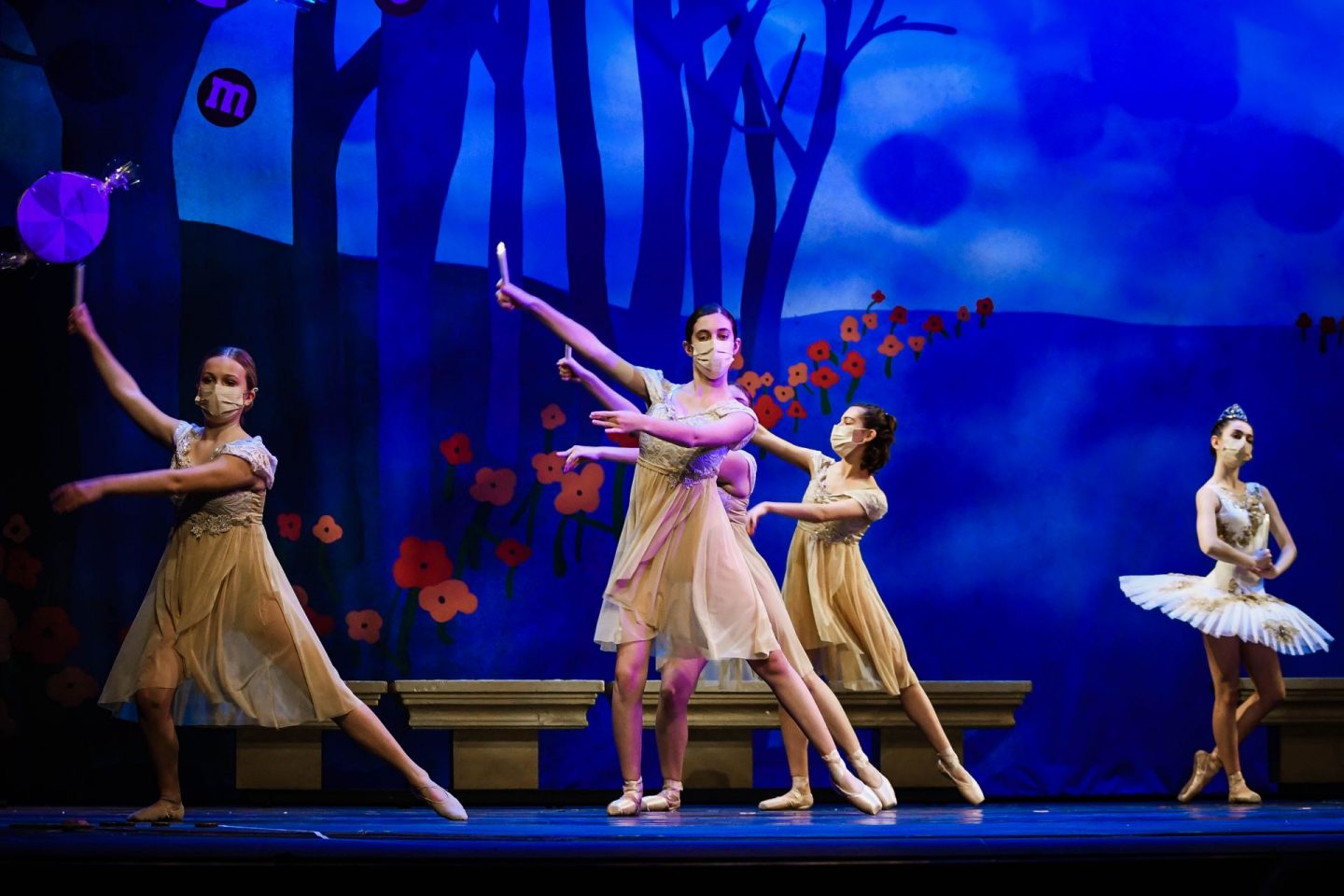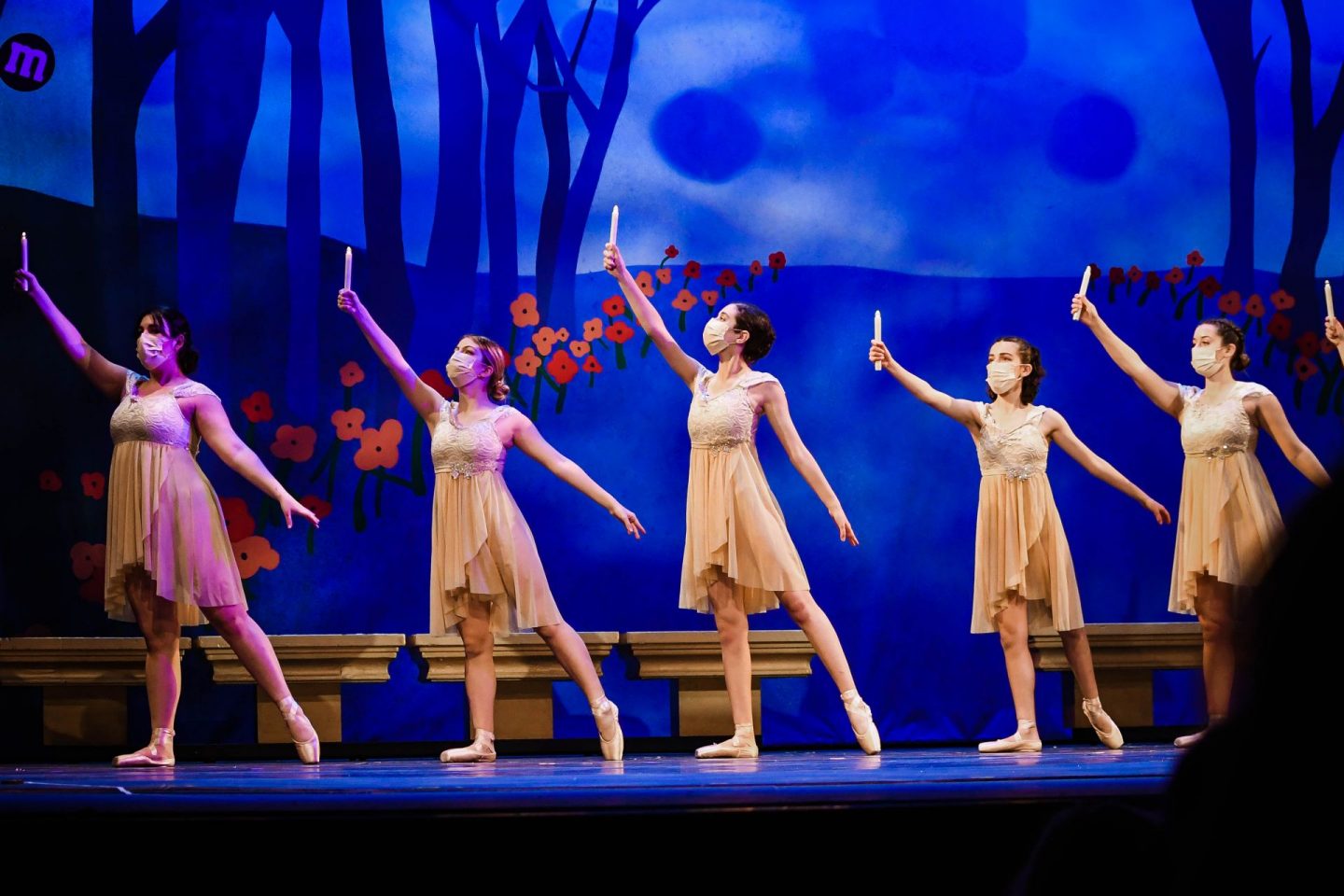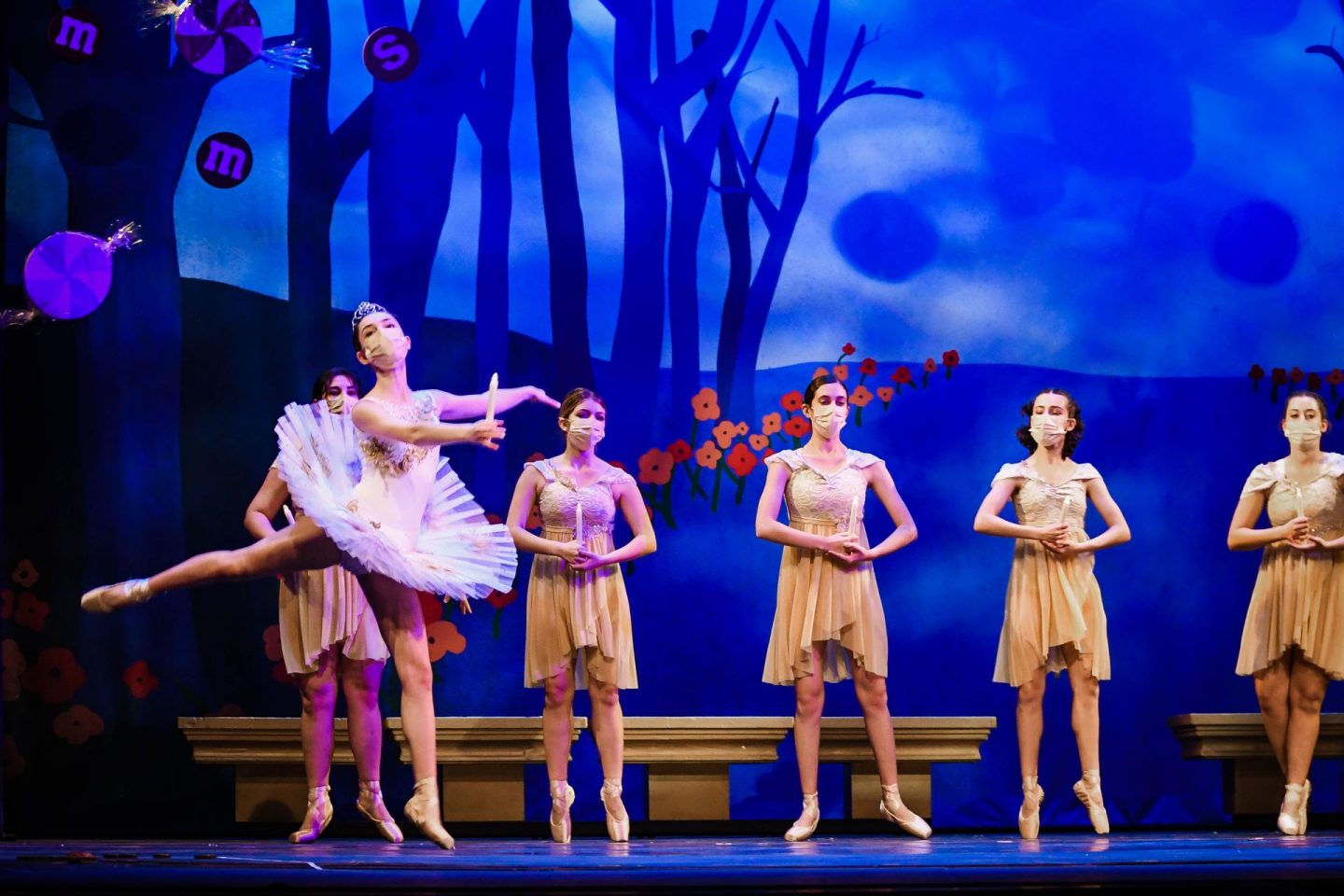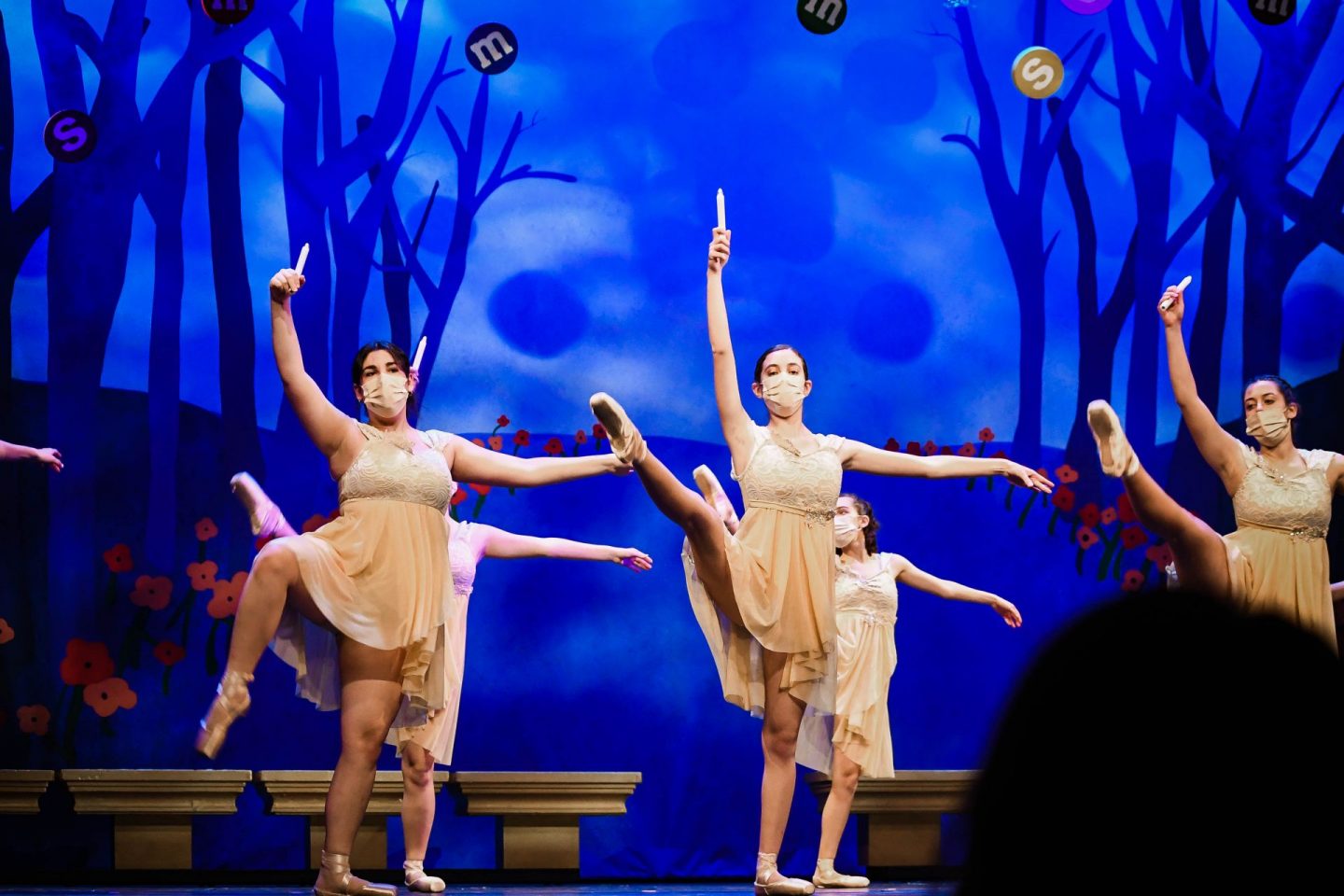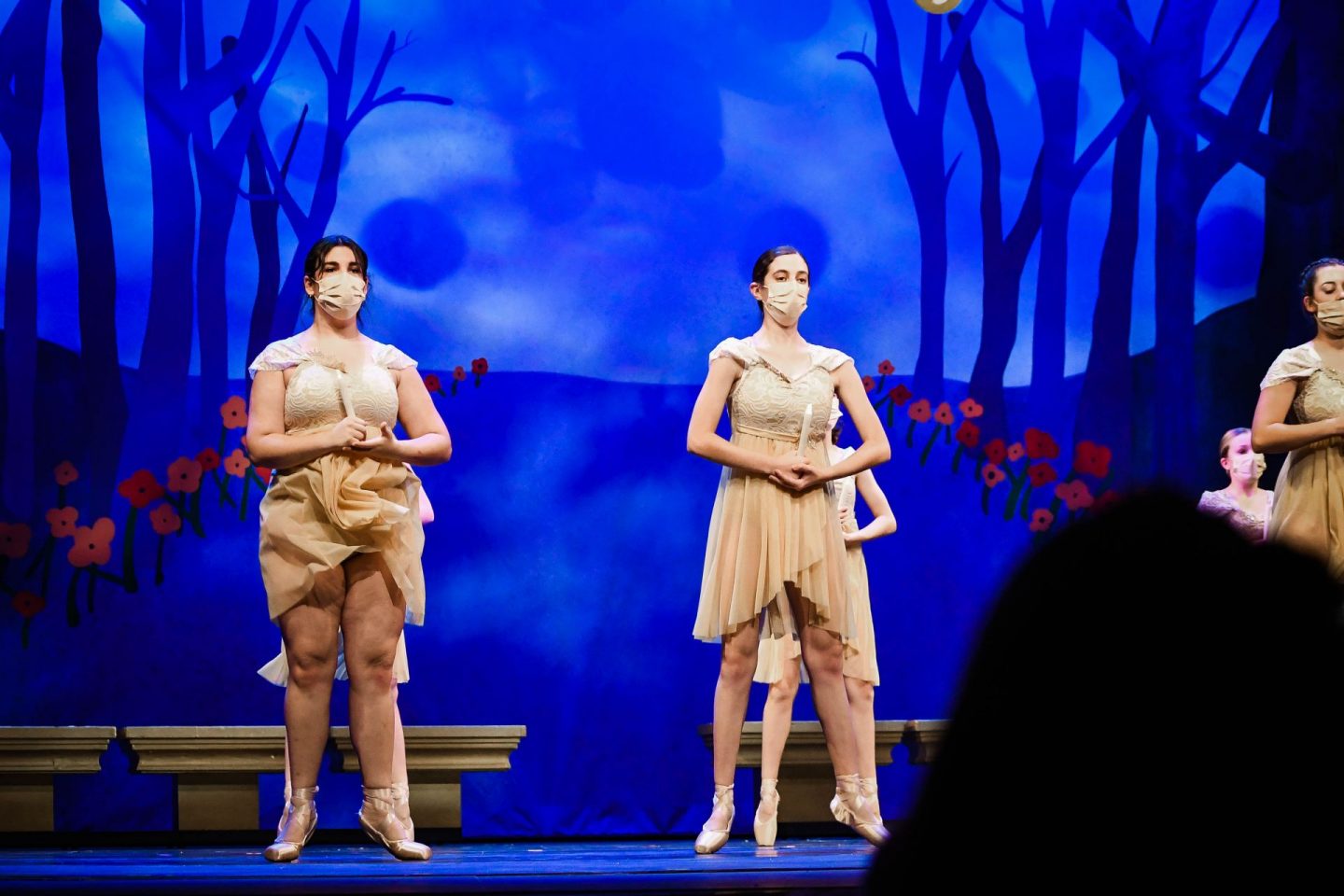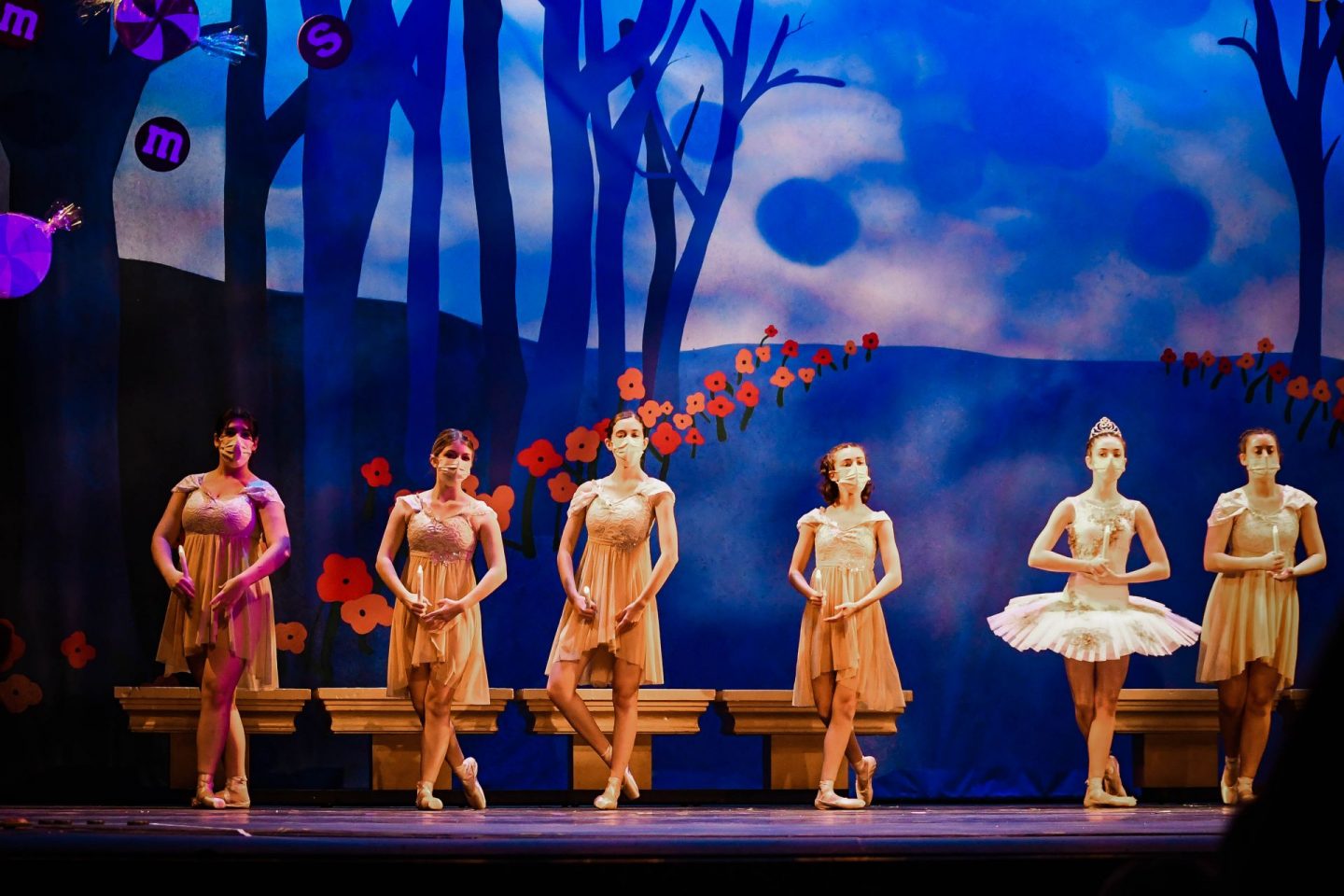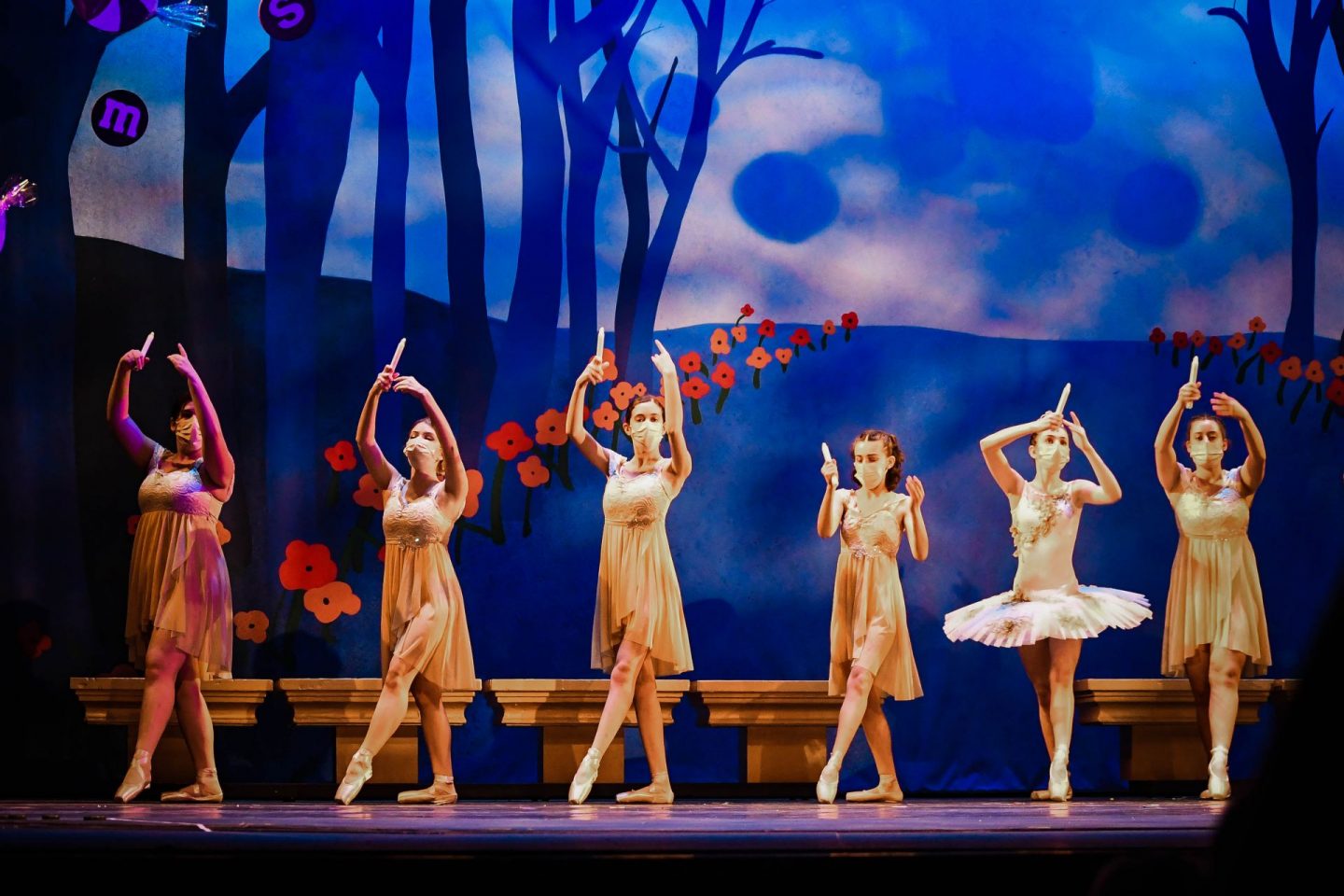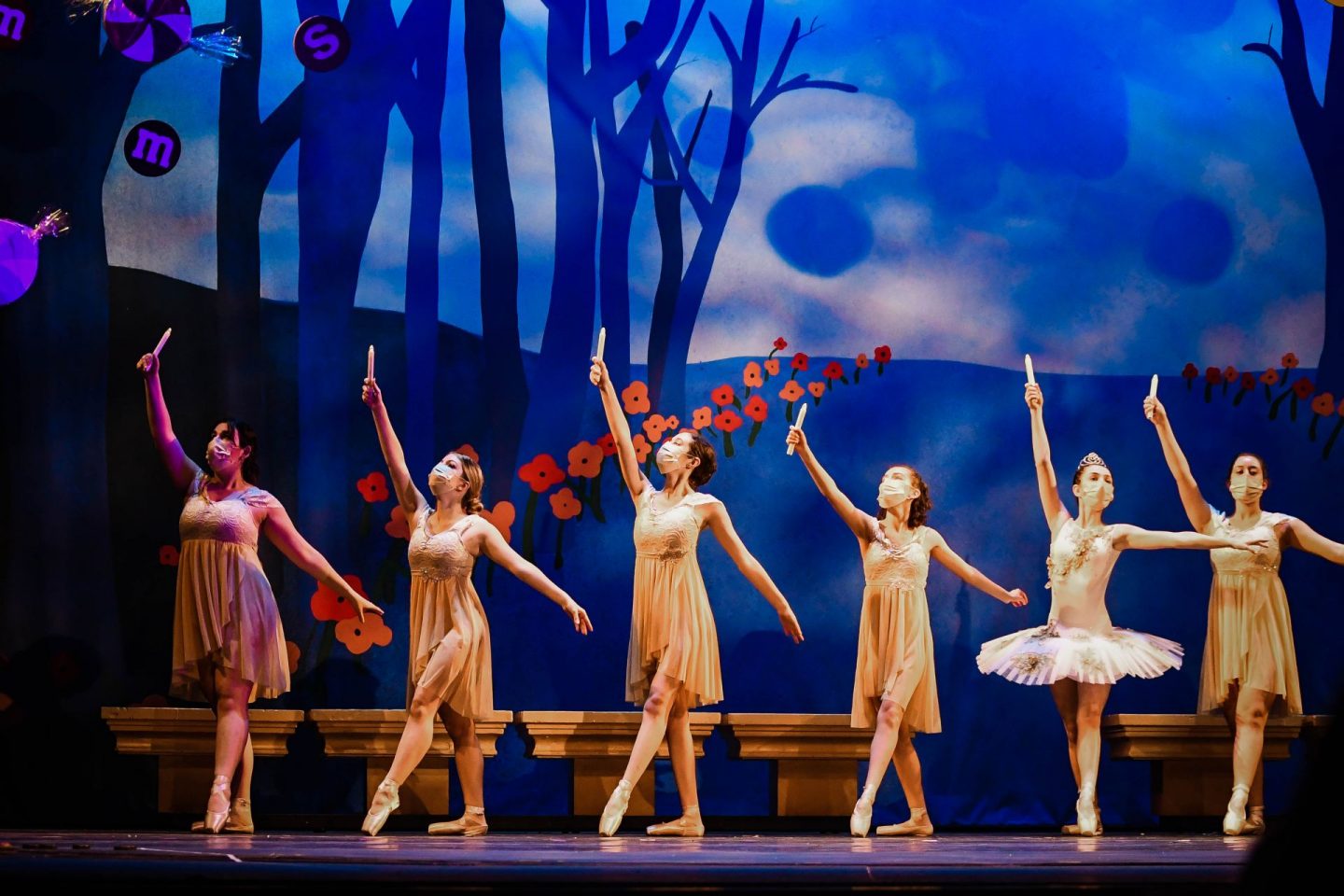 And then was the "Land of Nosh" where the younger kids performed as sweets, poppies, gelt, and sufganiyot (donuts). I didn't get pictures of the gelt, which were the tumbling and acro classes! The donuts were the youngest kids and one of them was just bawling, it was the cutest thing.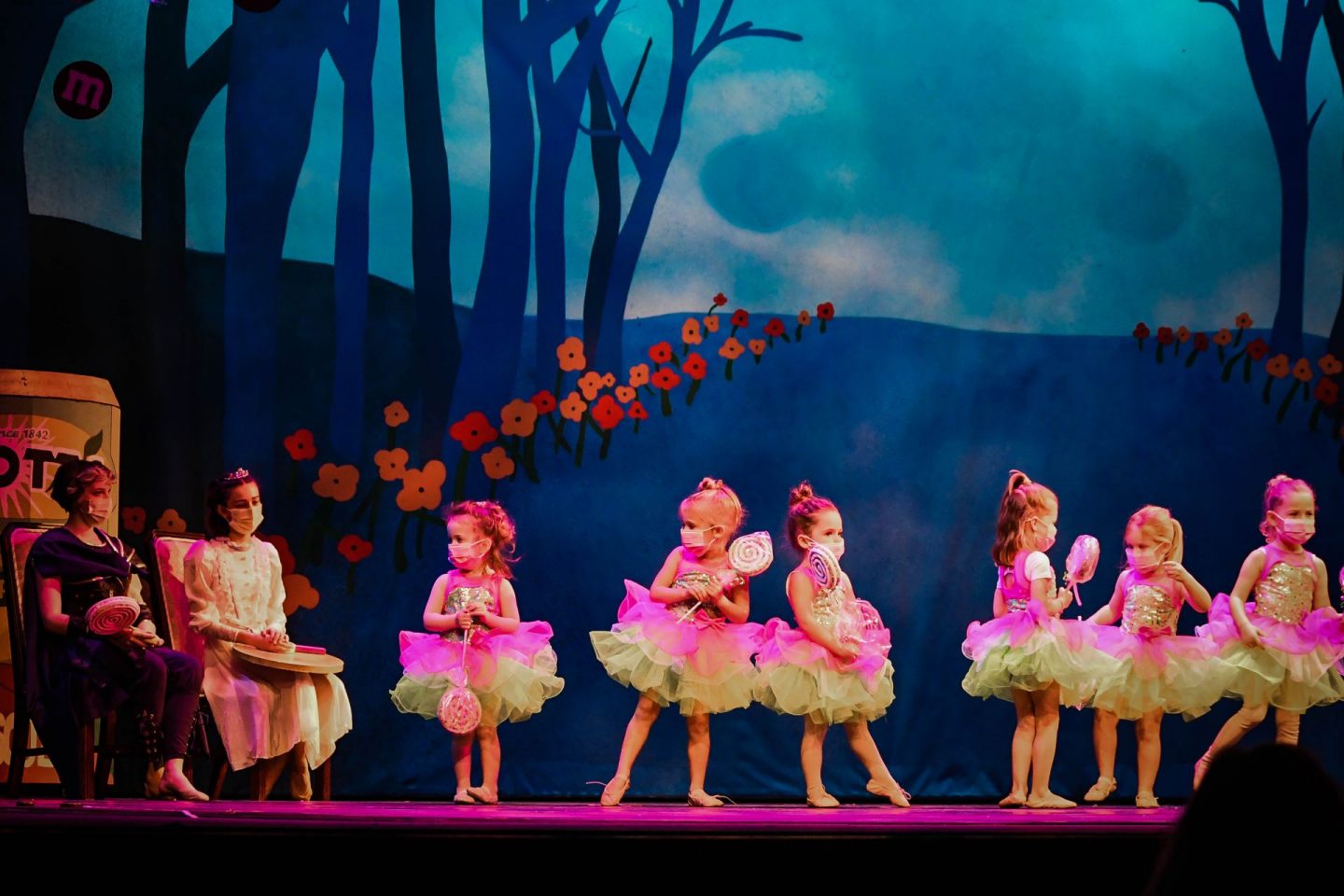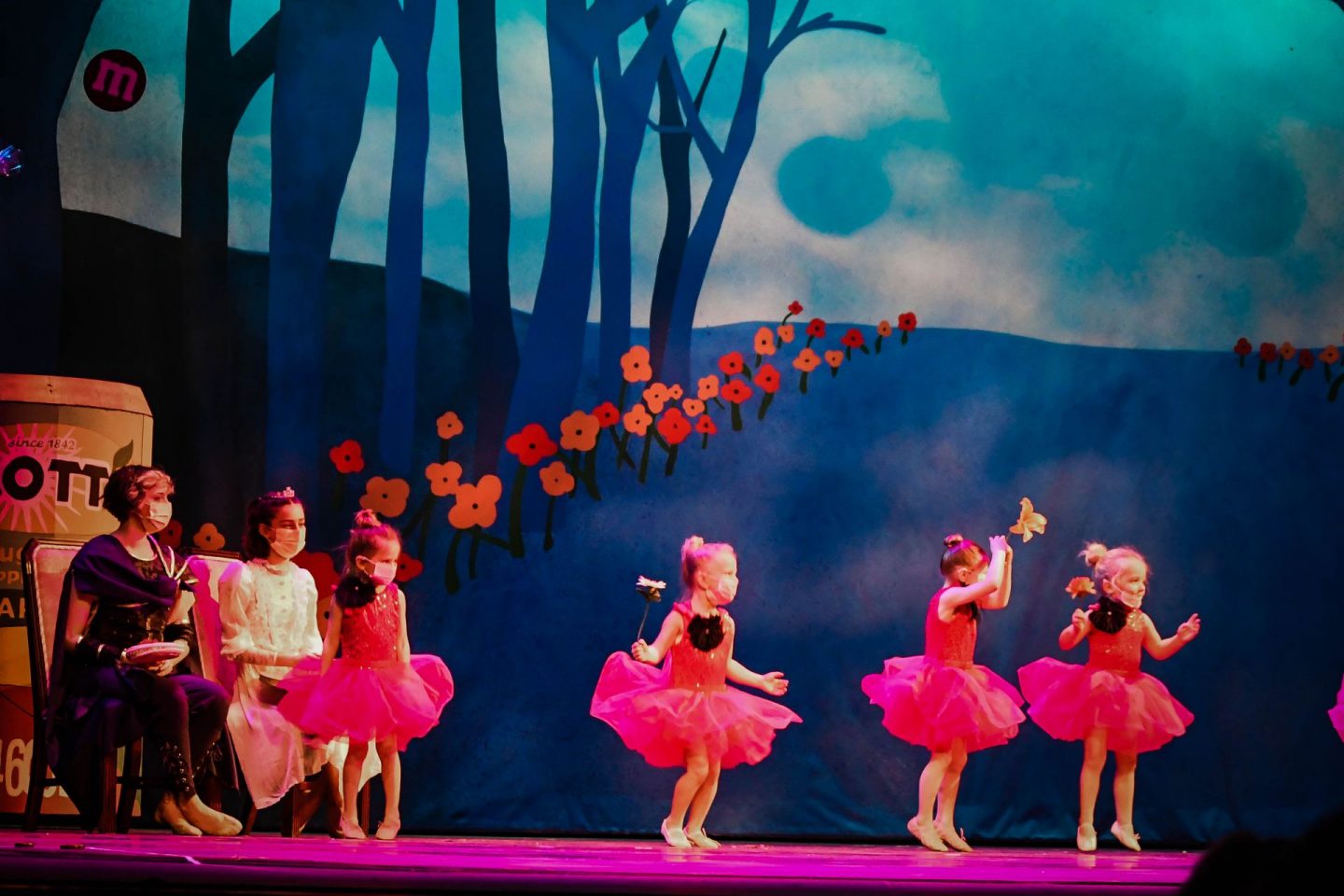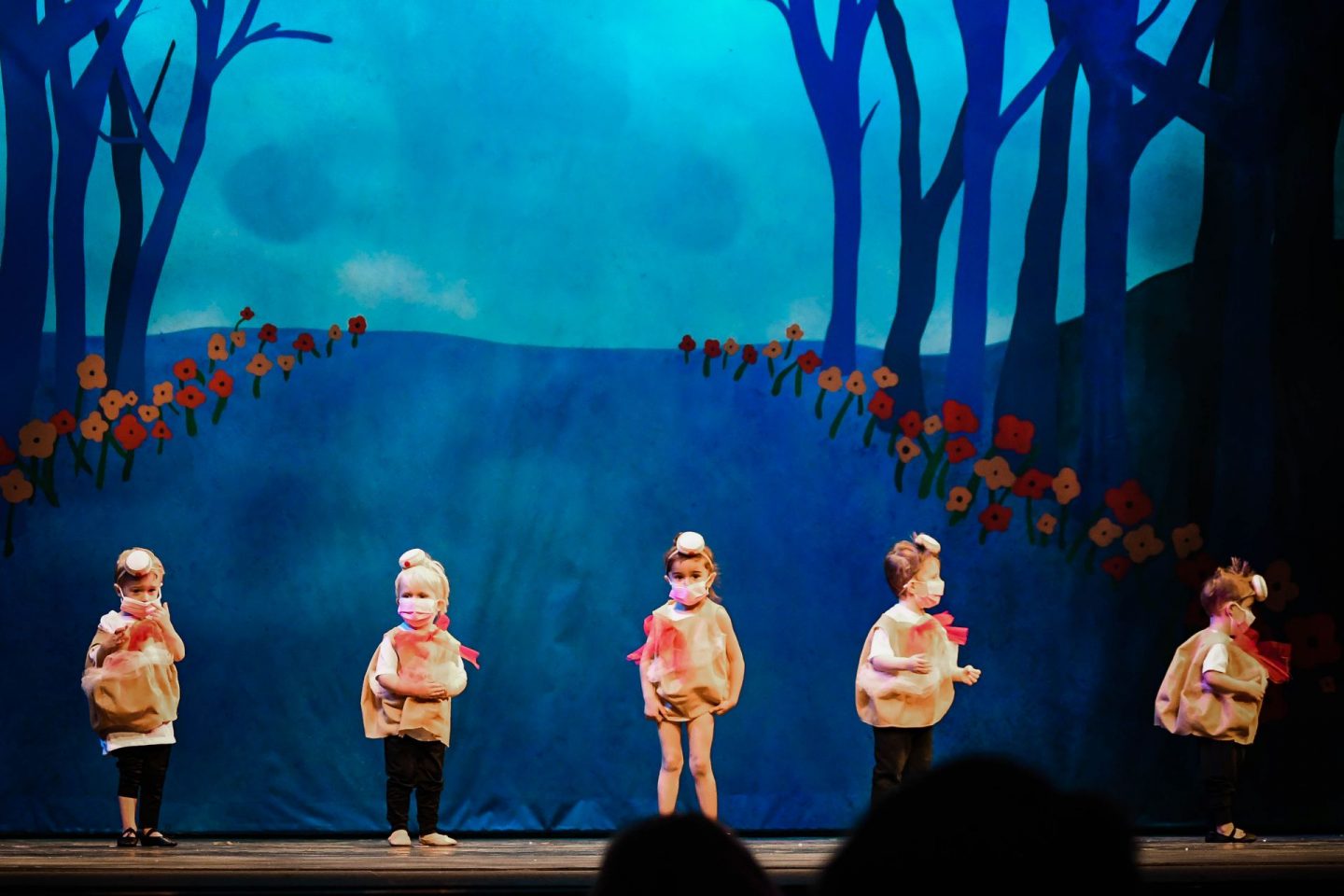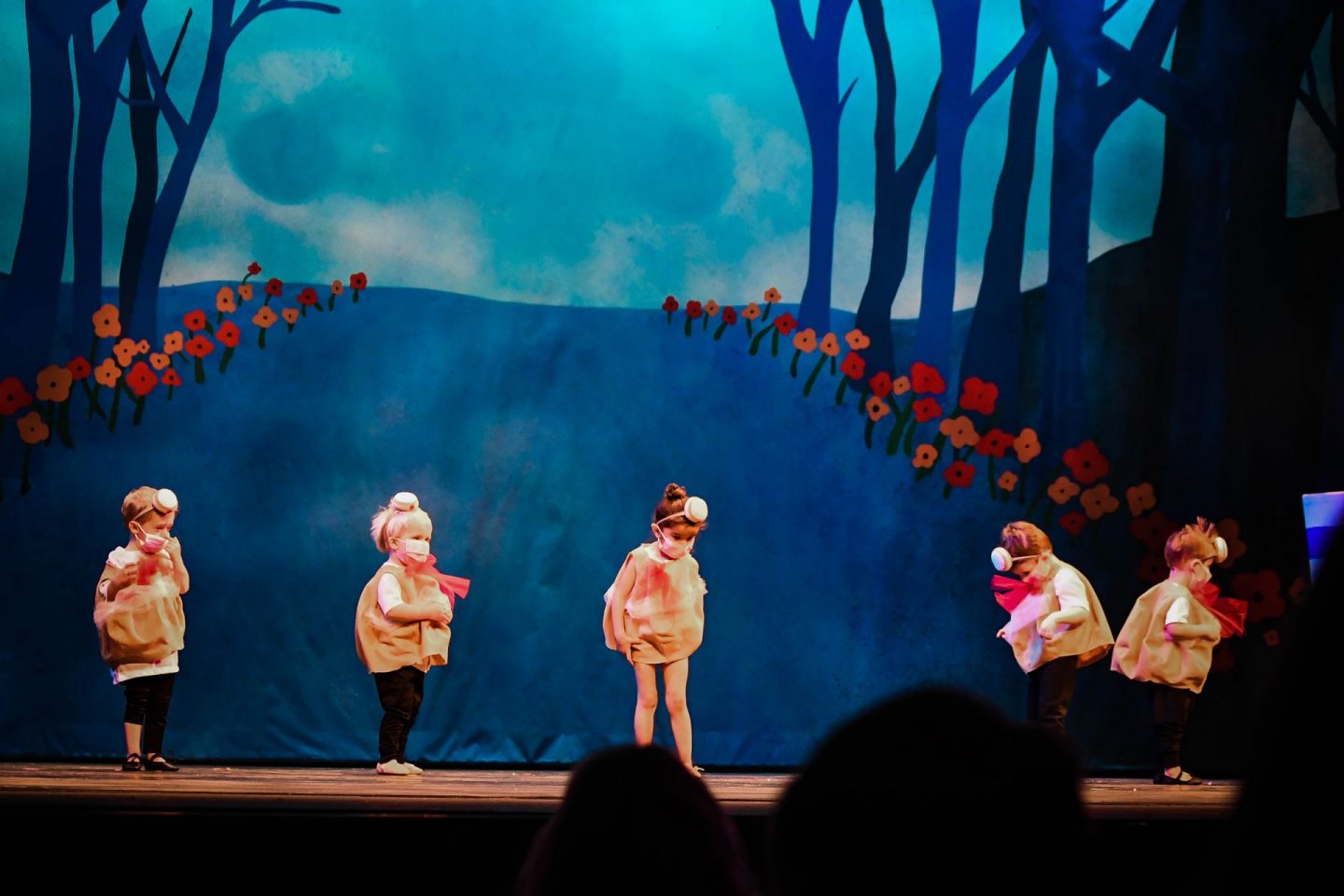 Next was Hip Hop and the battle of Sour Cream vs Applesauce – which is what people argue for one way or the other as far as latke toppings. I go for both.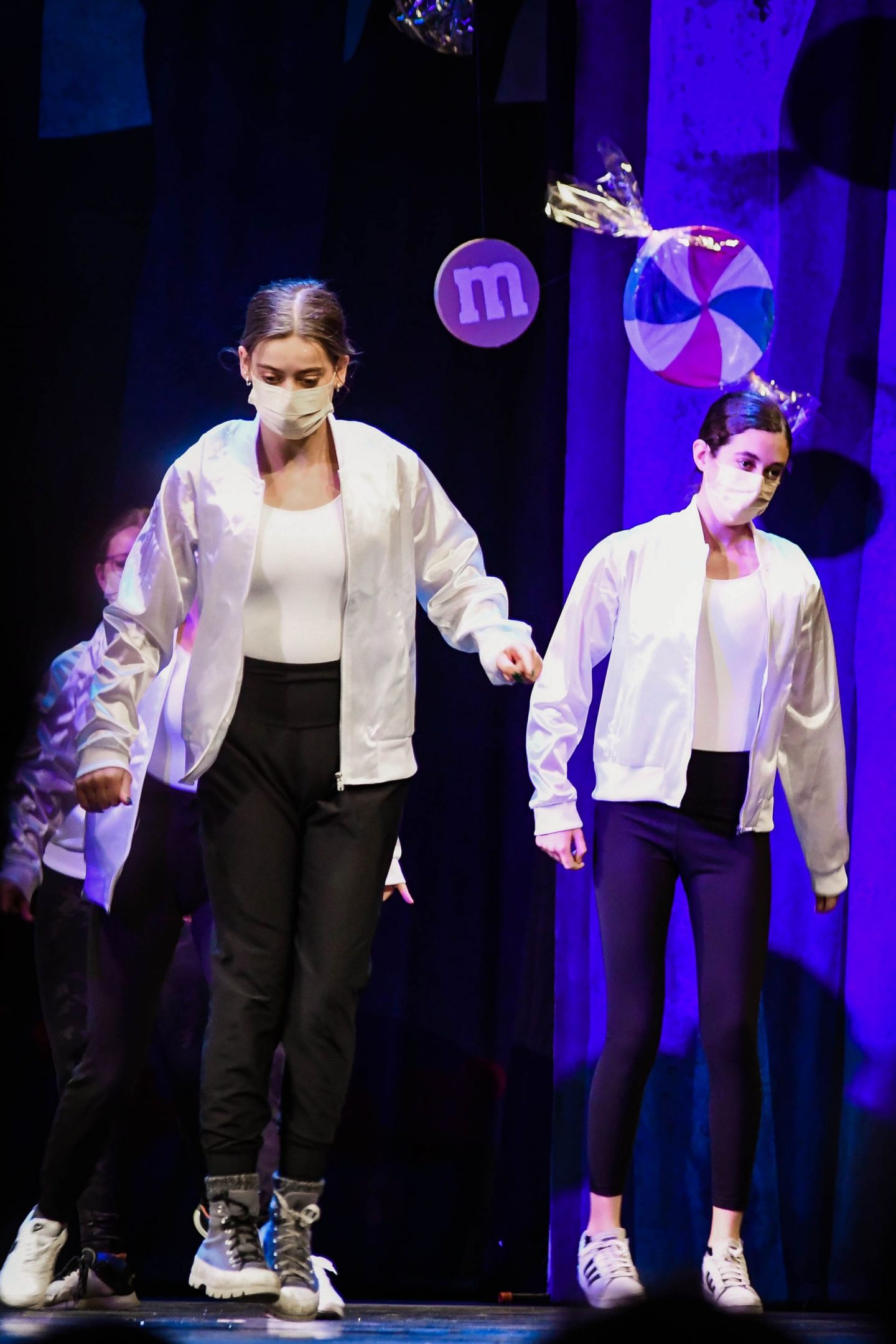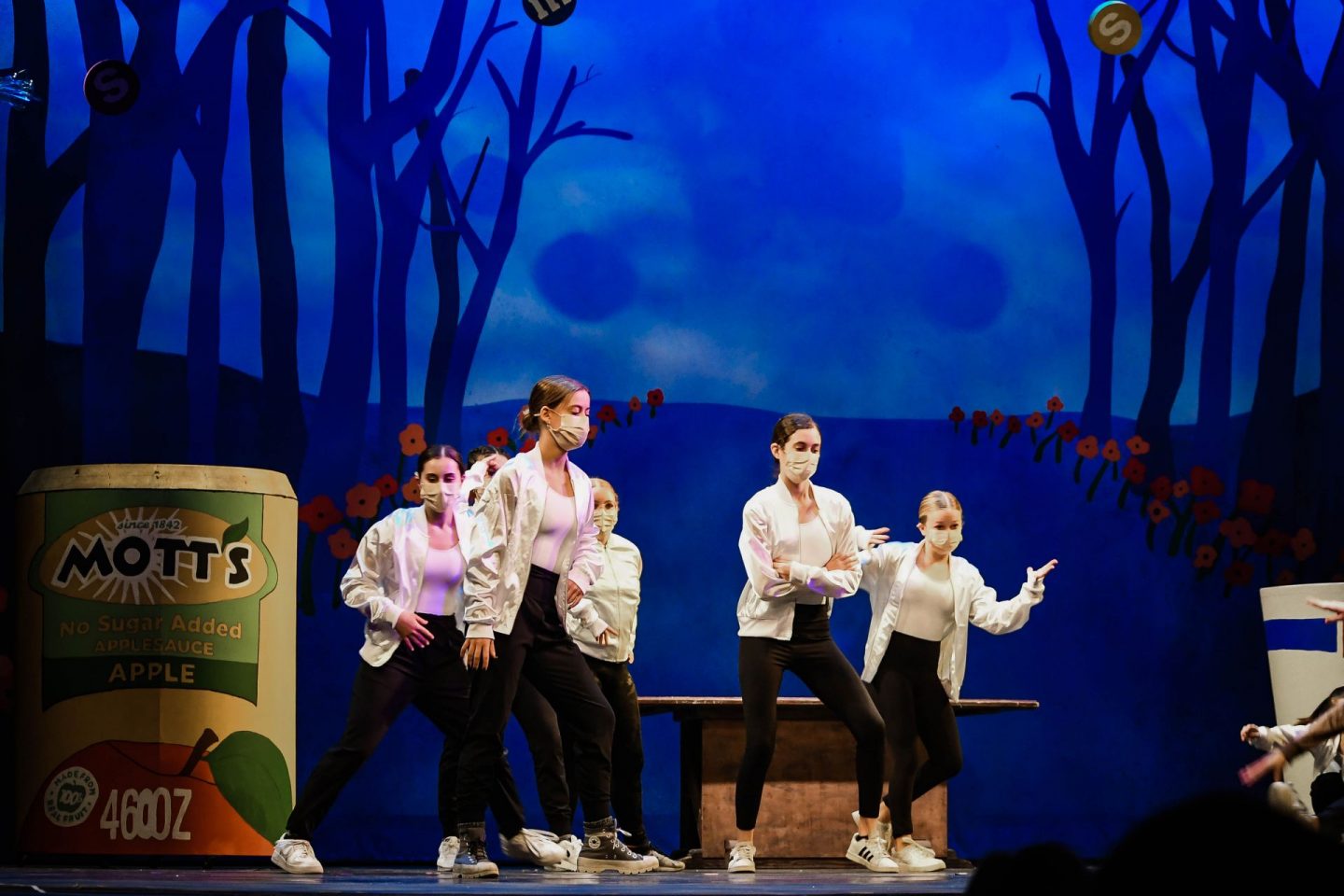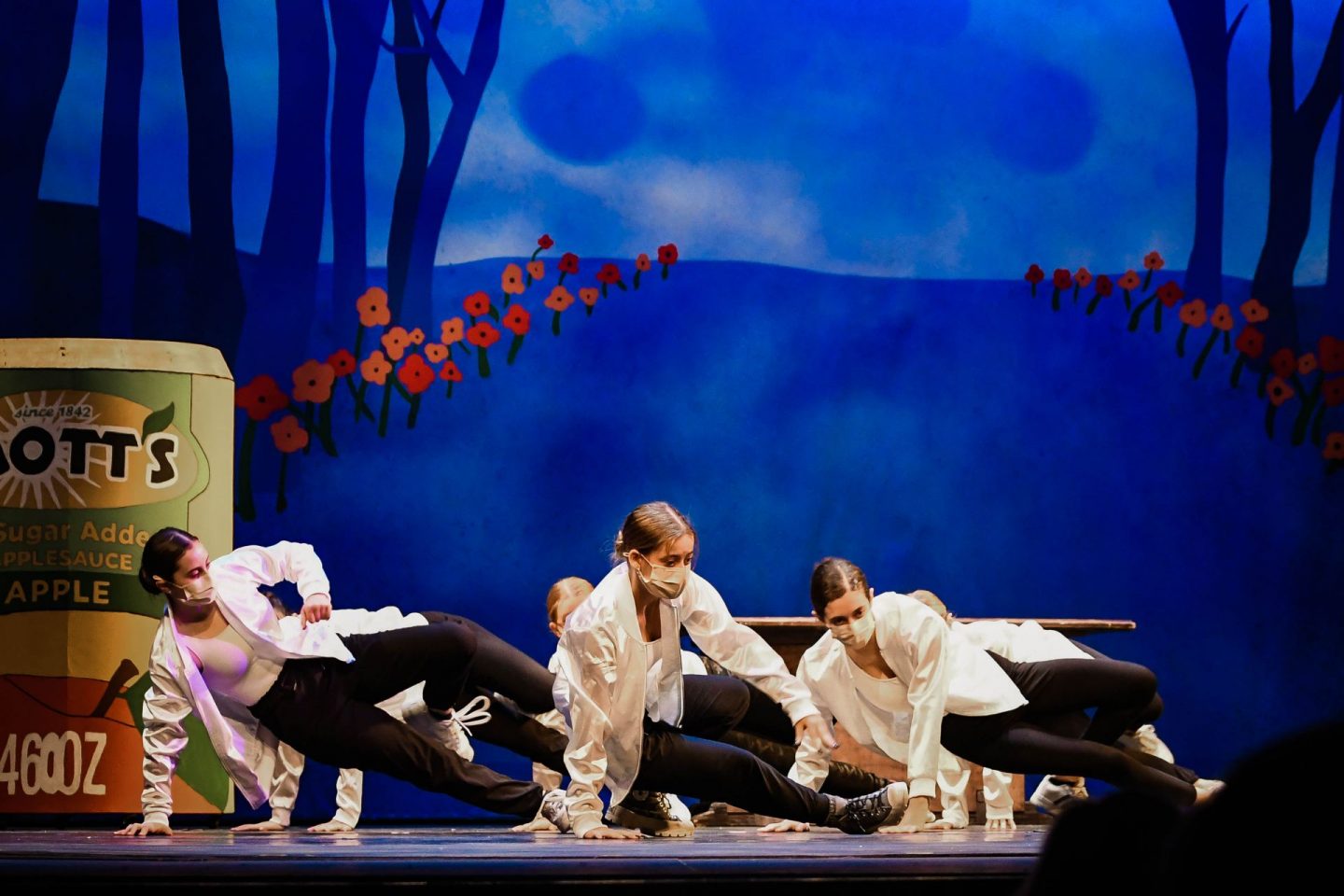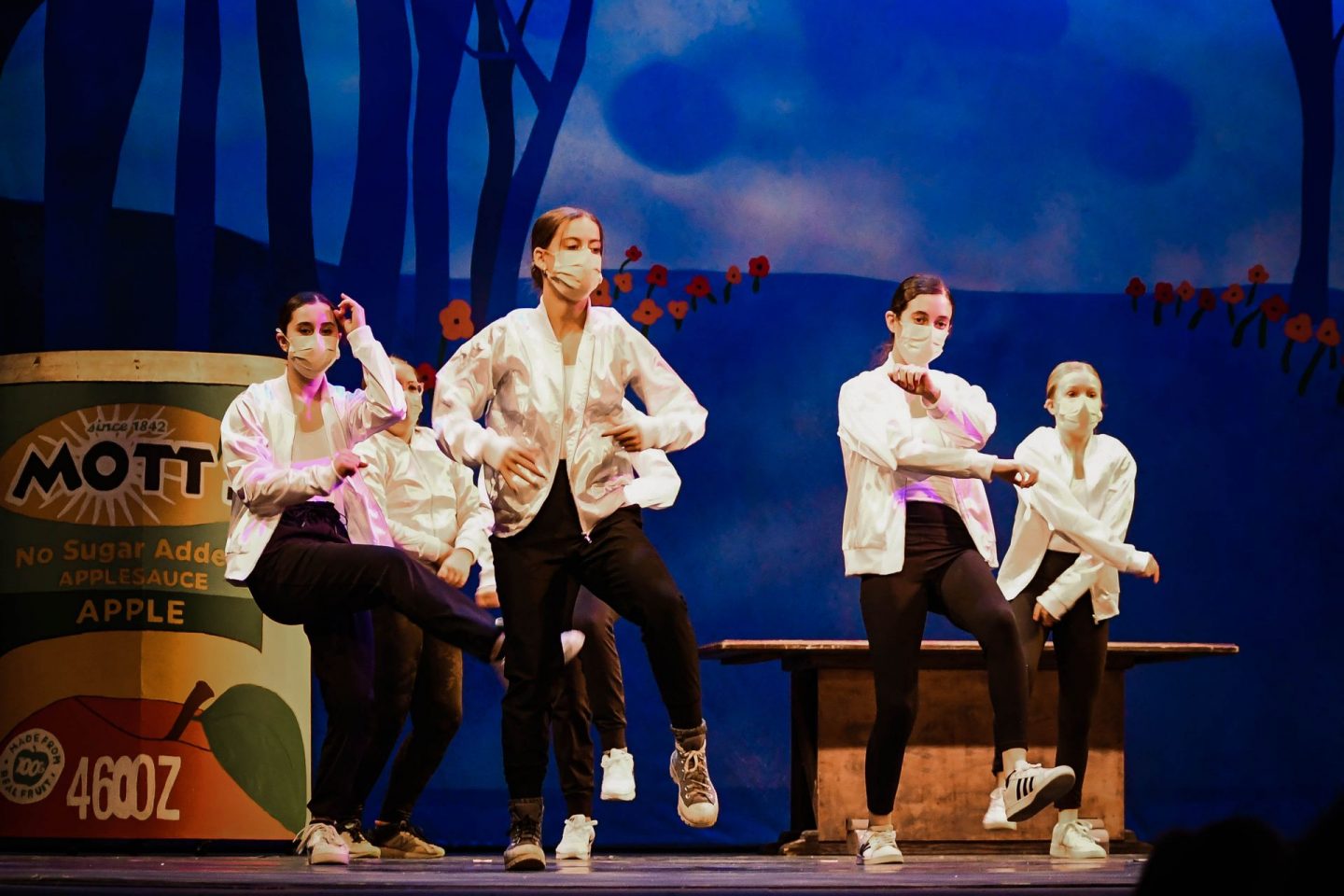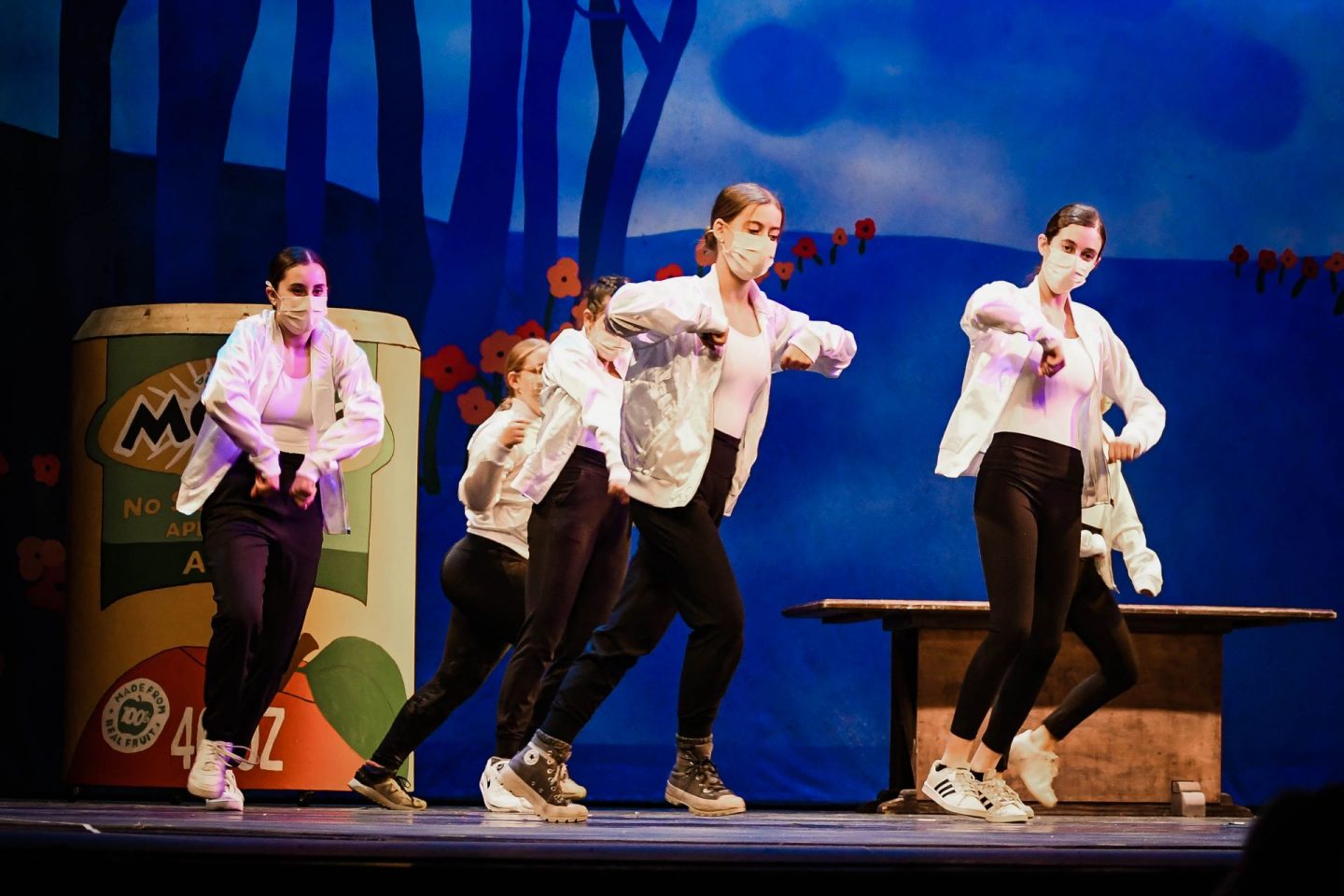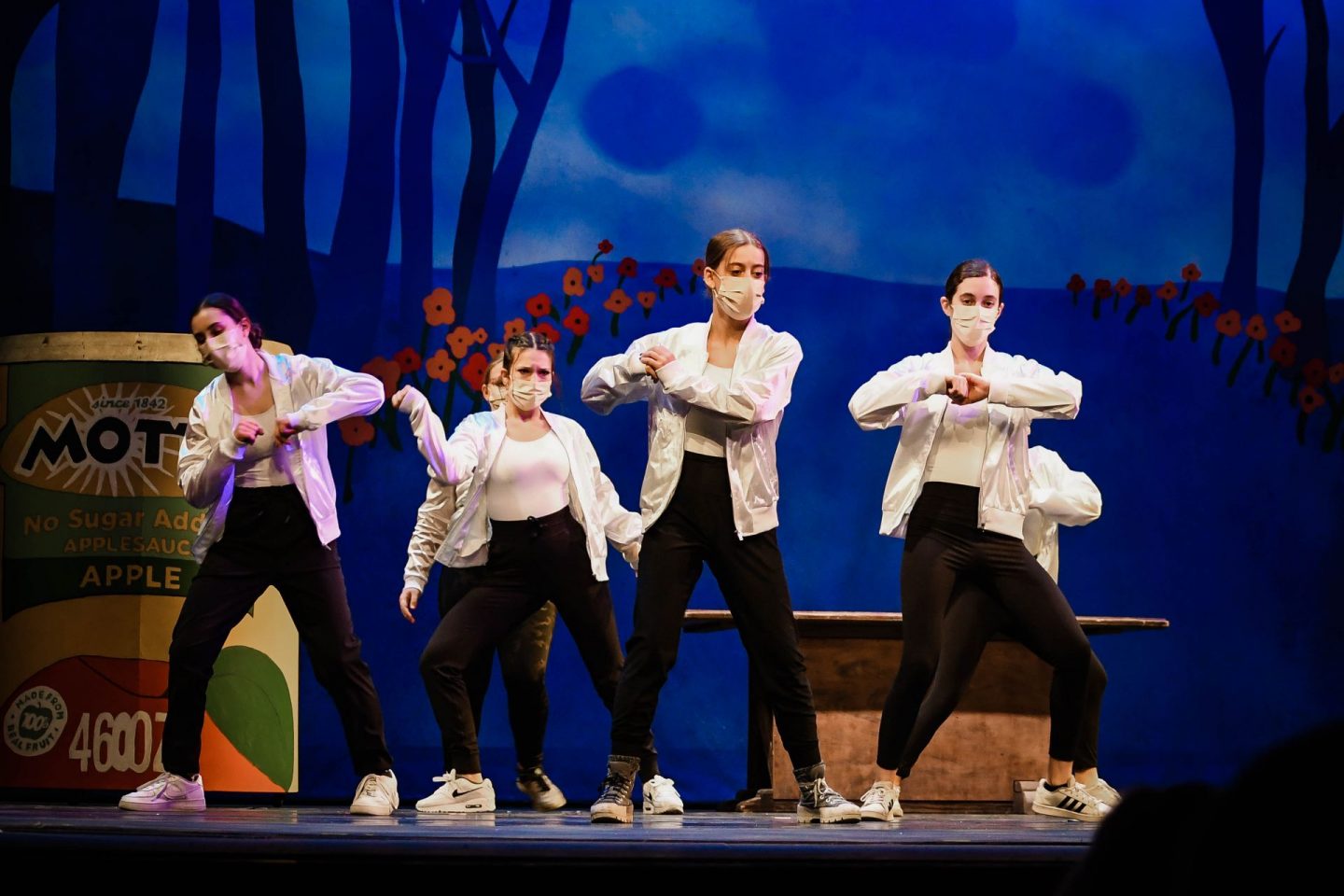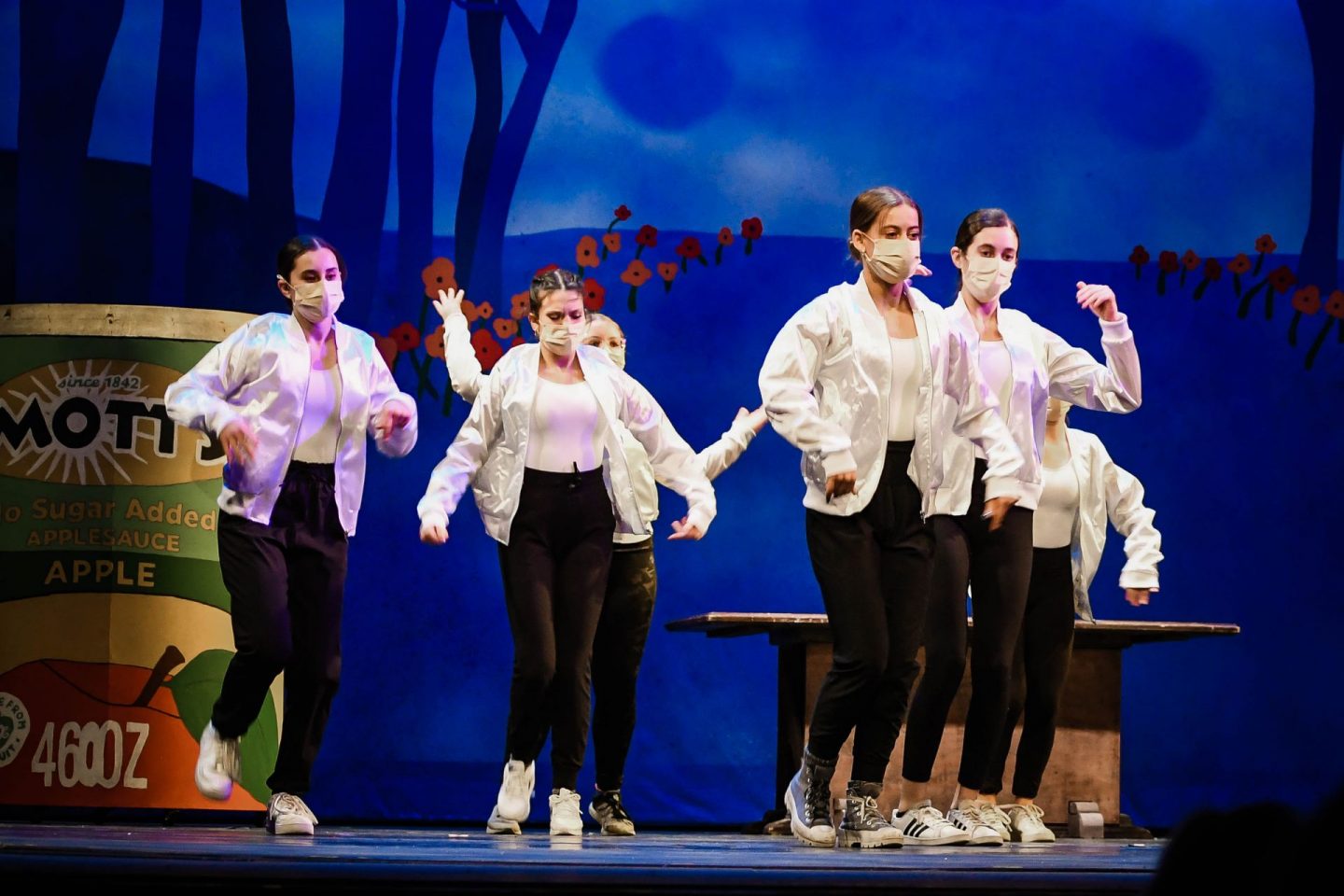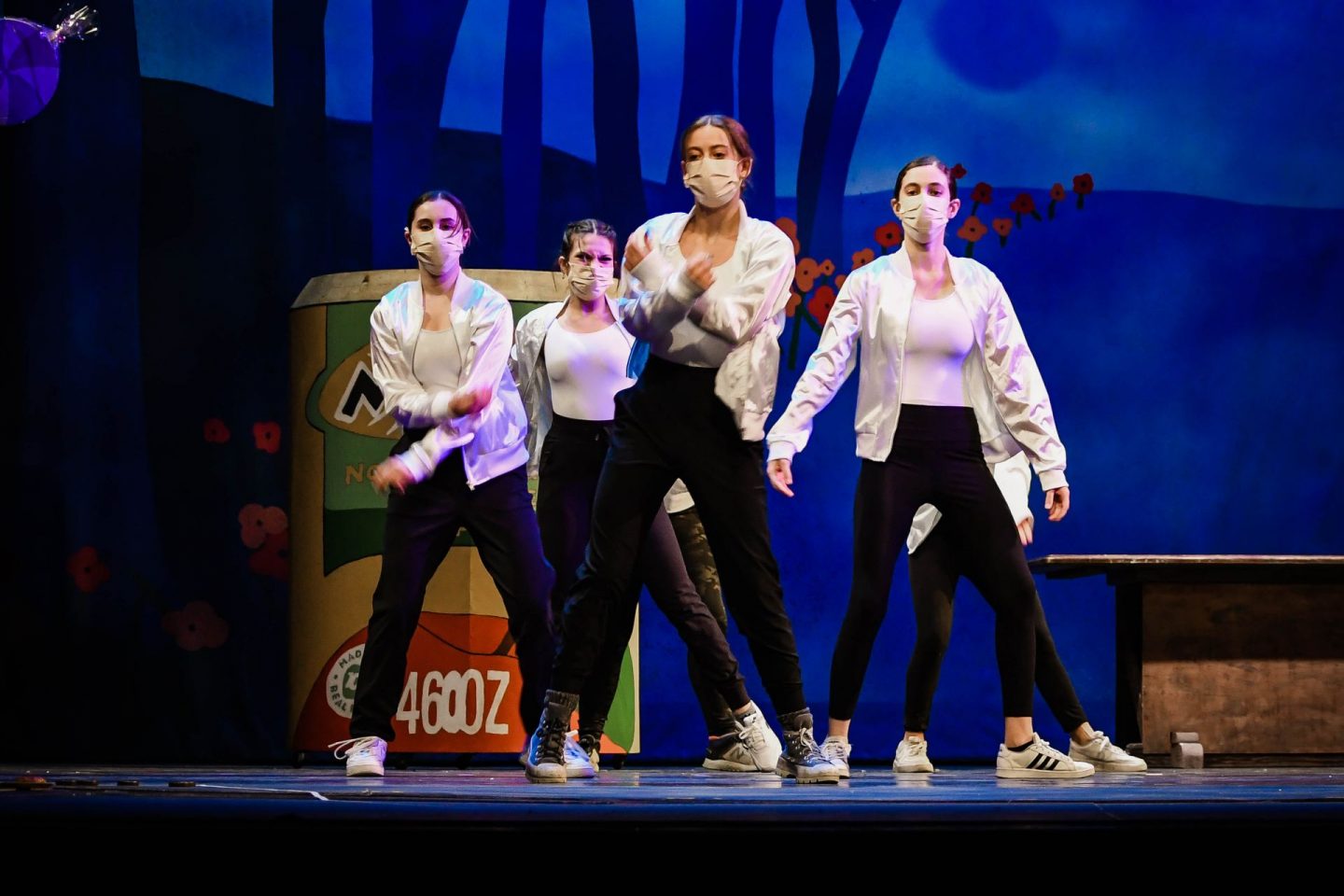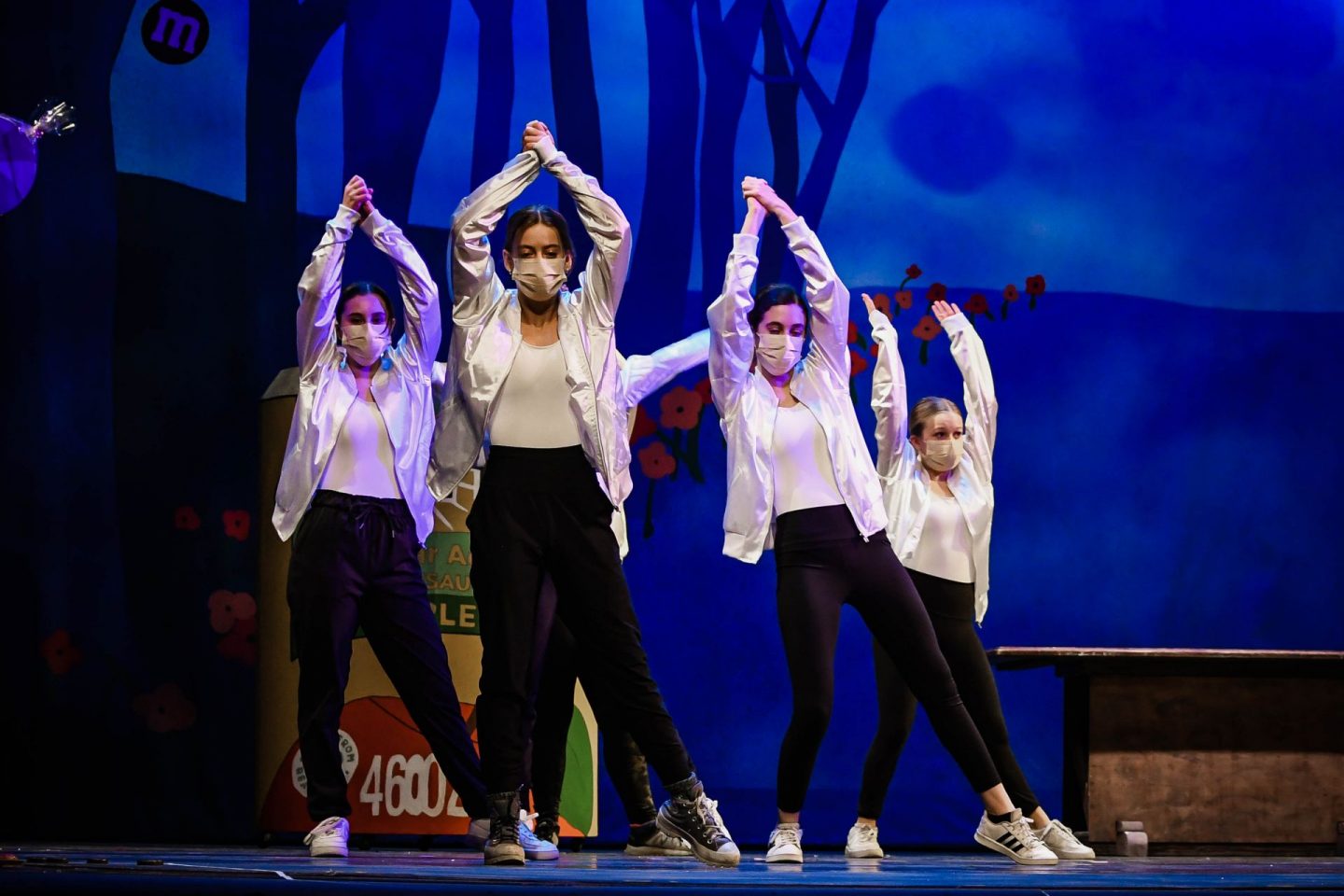 Last up was Jazz, with dreidel costumes and spins!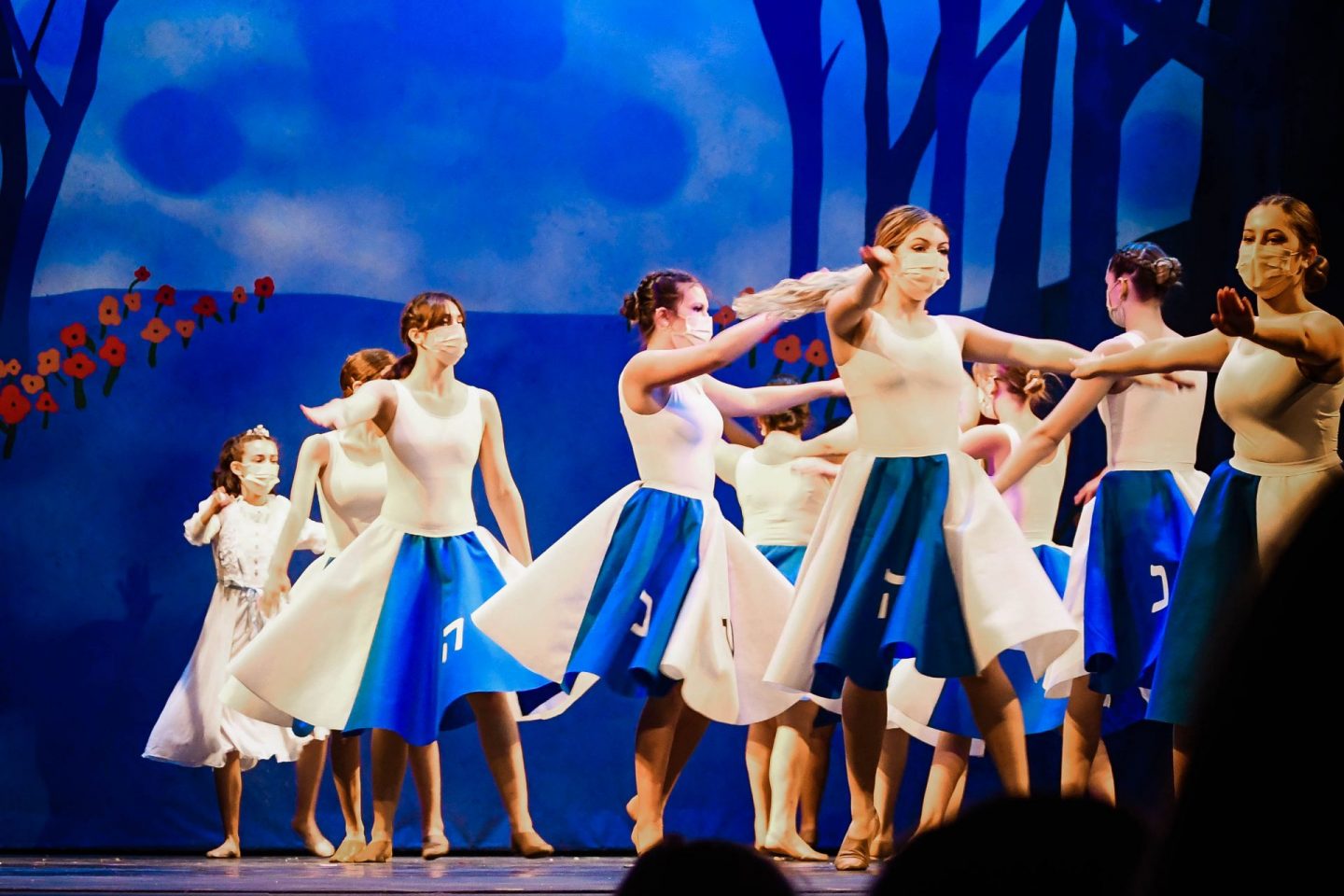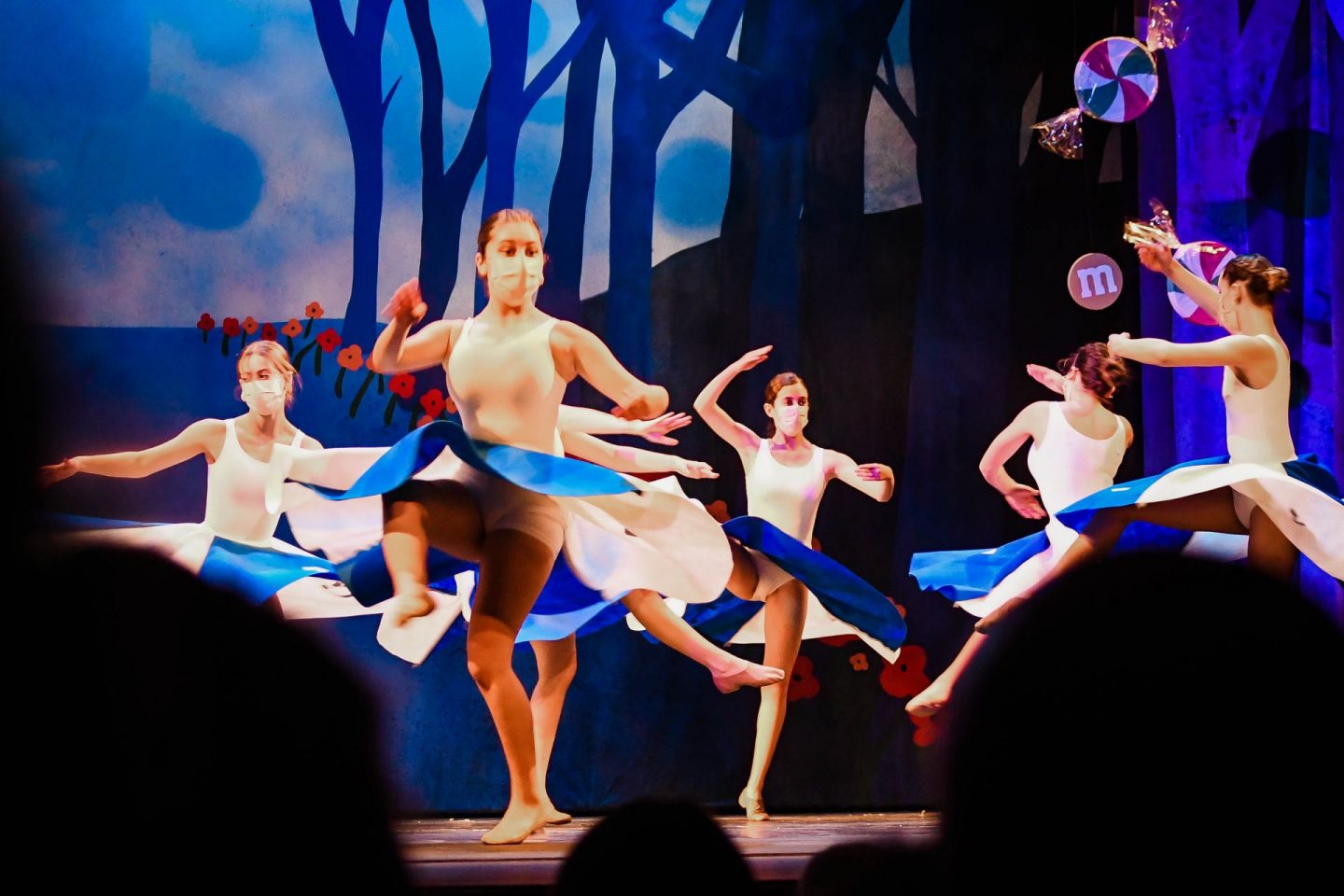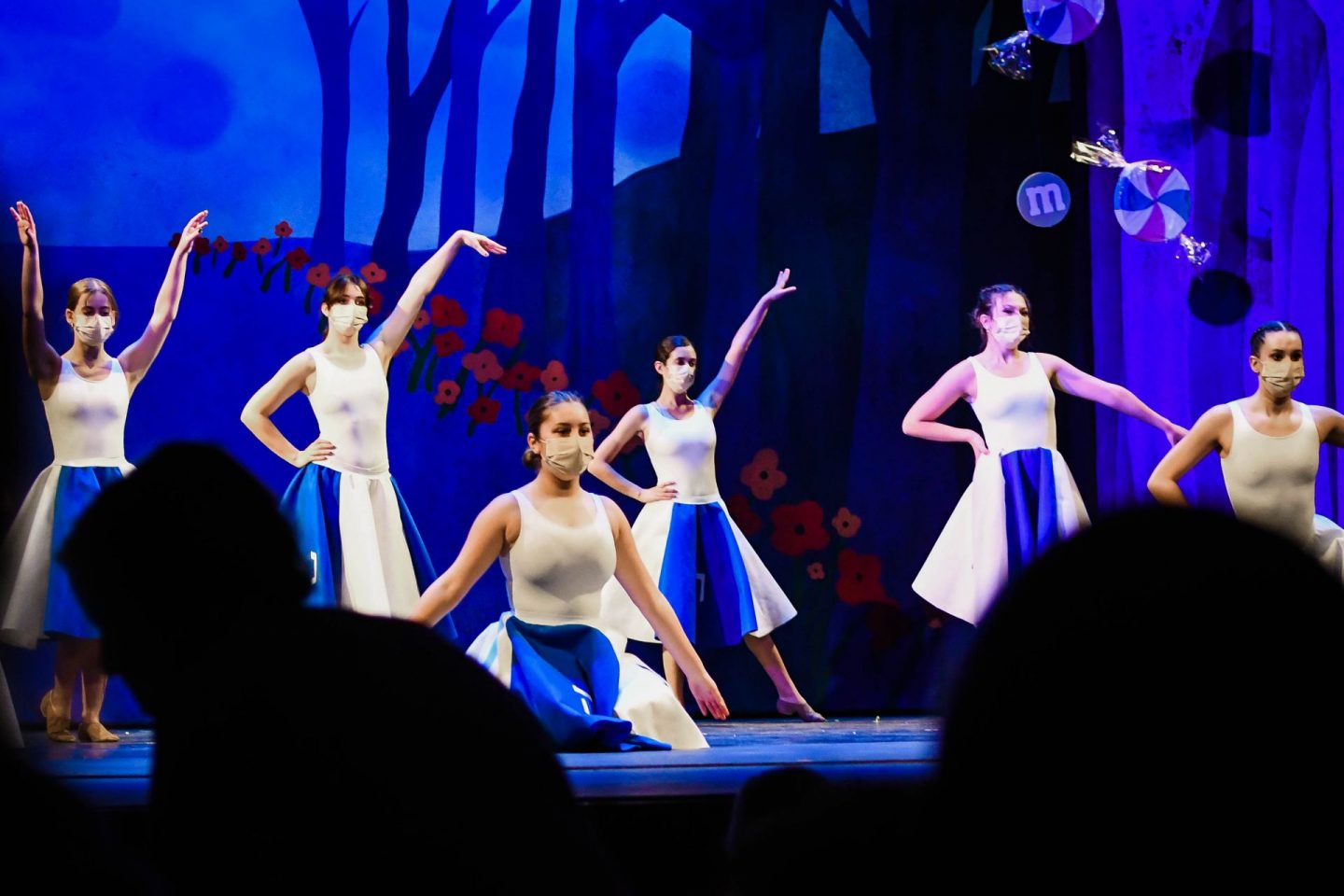 For the finale, Gabbie came back in her Bubbe jacket.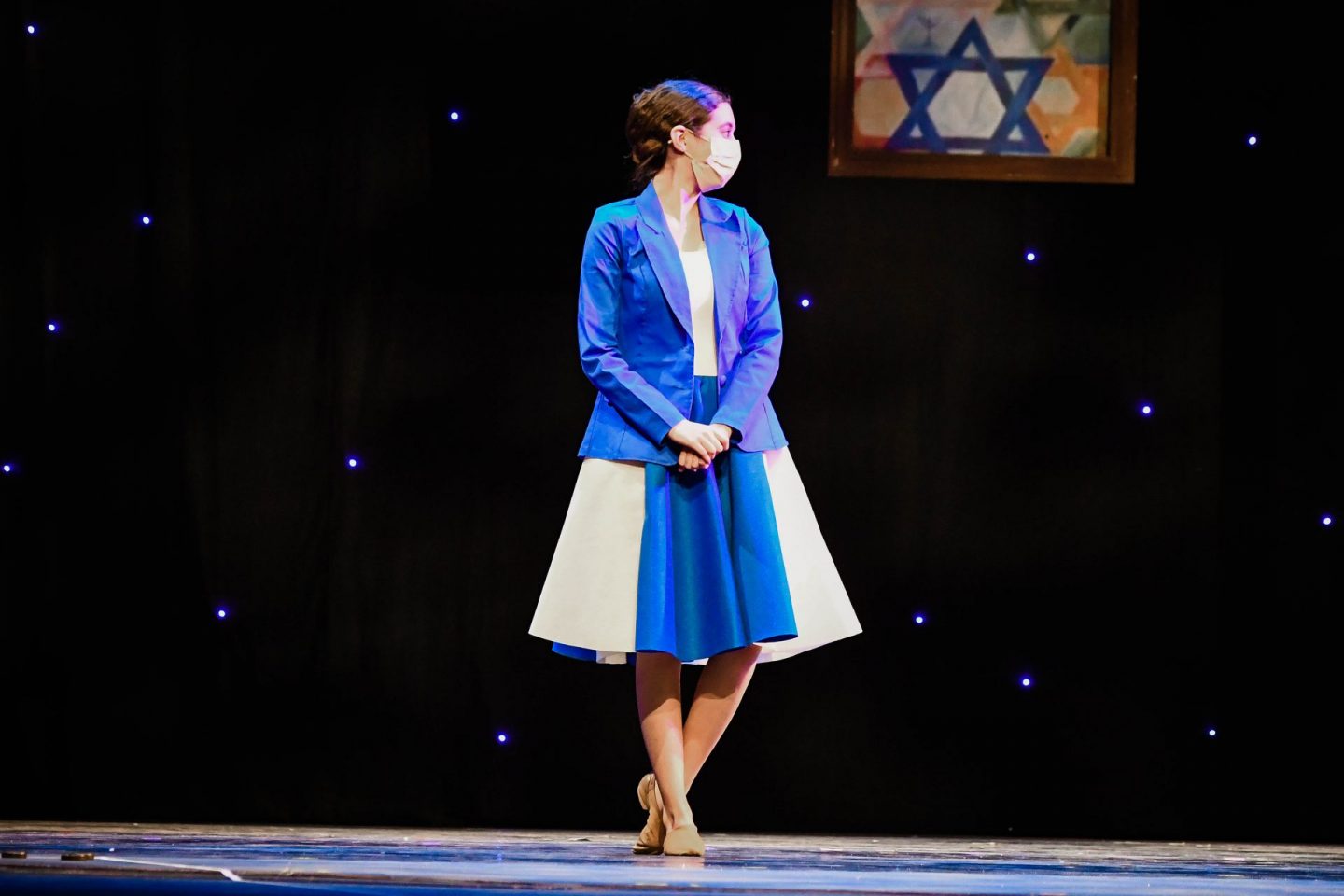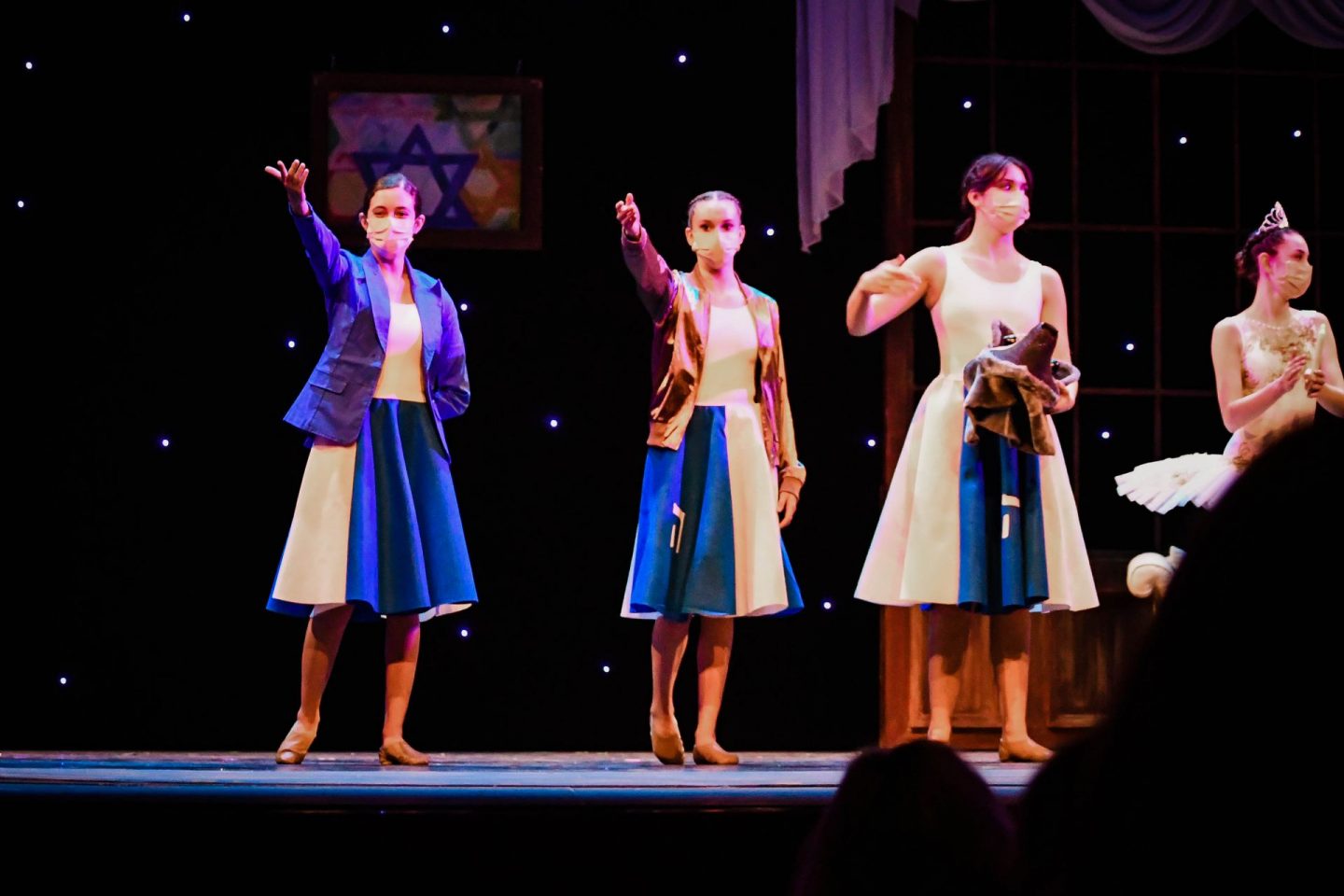 Overall, we were very impressed with this production!