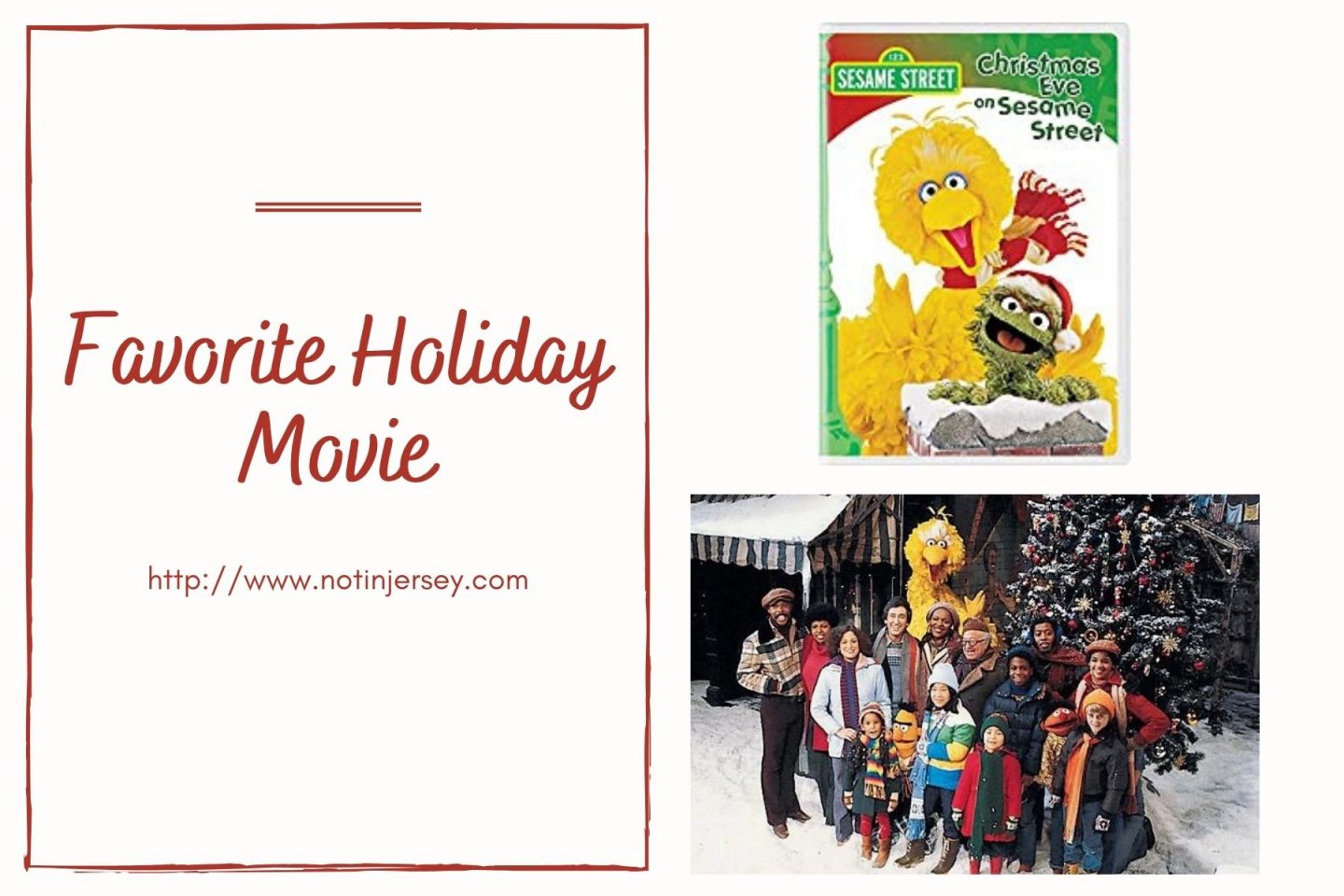 Welcome to the Not Just a Mom Link Up hosted by myself, Adrienne, Jen, Joanne, Lauren, and Sarah! This month, we are talking about our favorite holiday movies. The only major holiday that has movies associated with it is Christmas, so this prompt is really about favorite Christmas movies. Right? Okay.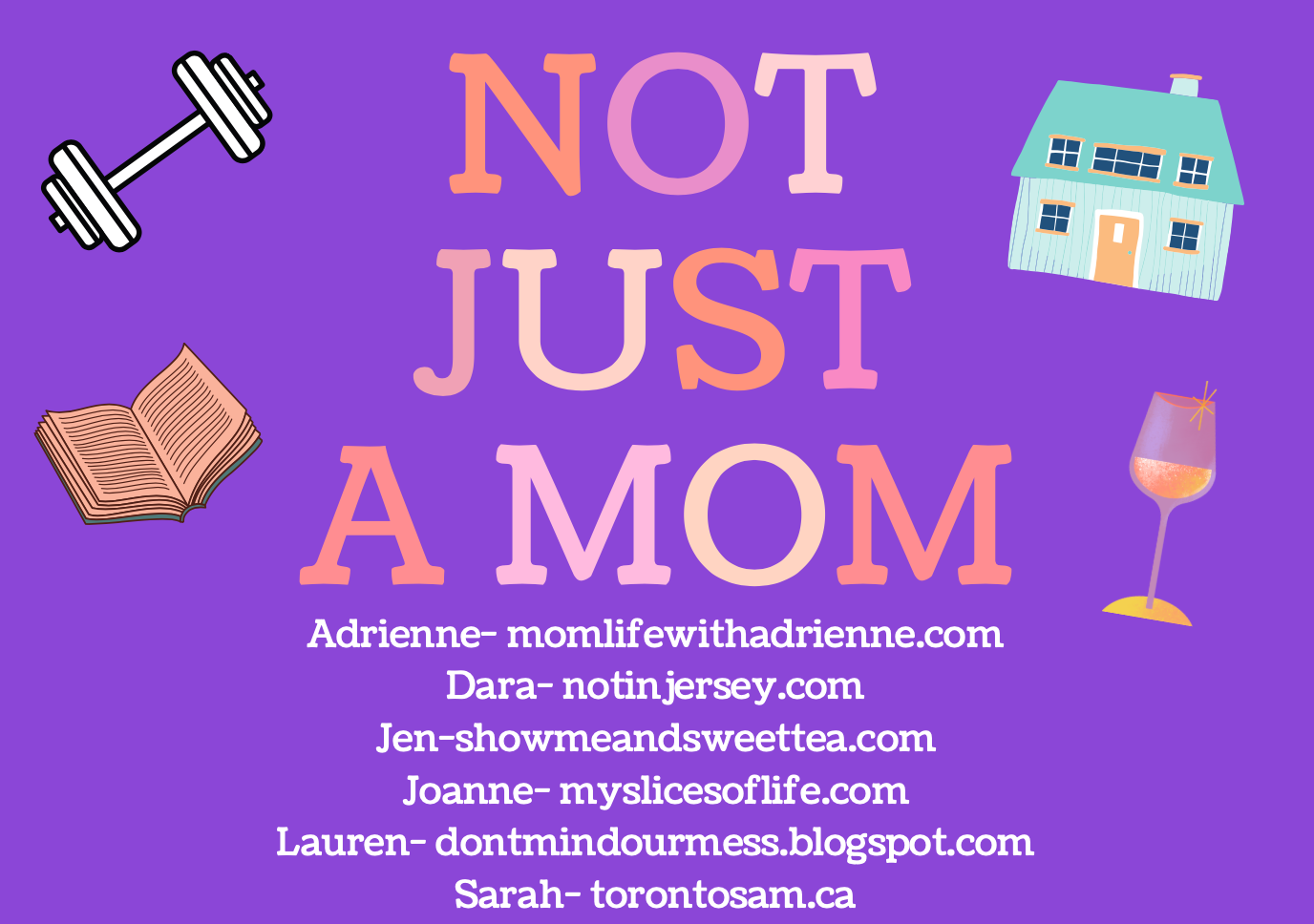 Usually, I will just say that my favorite Christmas movie is Home Alone and call it a day. It's funny, it's a classic, and it's Christmassy, so there you go! I do also love It's A Wonderful Life for it's goodness and for being a great story. However, today I'm going to tell you why I love Christmas Eve on Sesame Street, the movie that my brother and I watched every year, and is such a great watch for kids and adults of all ages, especially if you appreciate Sesame Street nostalgia!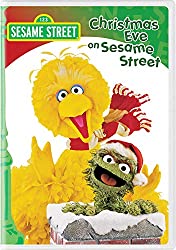 Christmas Eve on Sesame Street came out in 1978 and at some point in the 80s, my dad must have tape recorded it for us. You can now find it on DVD via Amazon for $7.99. You can also watch it on YouTube and apparently on HBO Max, but that version omits Feliz Navidad from the first scene.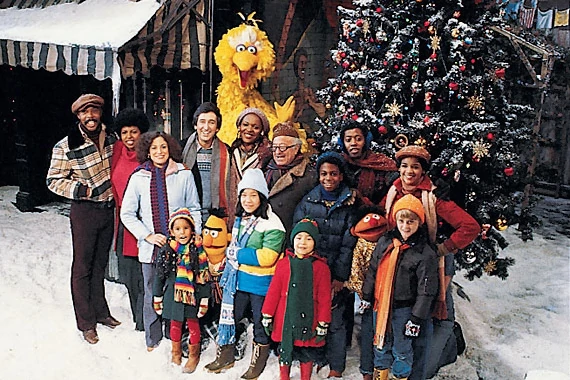 It features so many classic Sesame Street characters like Susan, Gordan, David, Bob, Maria, Linda, Mr. Hooper, and even Kermit.

This is one of our favorite scenes that we often quote from. Who knows why!
The main story of the movie is that Oscar worries Big Bird by asking him how Santa Claus can deliver presents when he can't fit down the chimney. Big Bird and his friend Patty, along with Kermit and Grover, try to find out the answer by conducting experiments, interviewing kids, etc.
Cookie Monster is also featured as he tries to contact Santa to ask for cookies for Christmas, but he keeps getting hungry and eating his writing implements!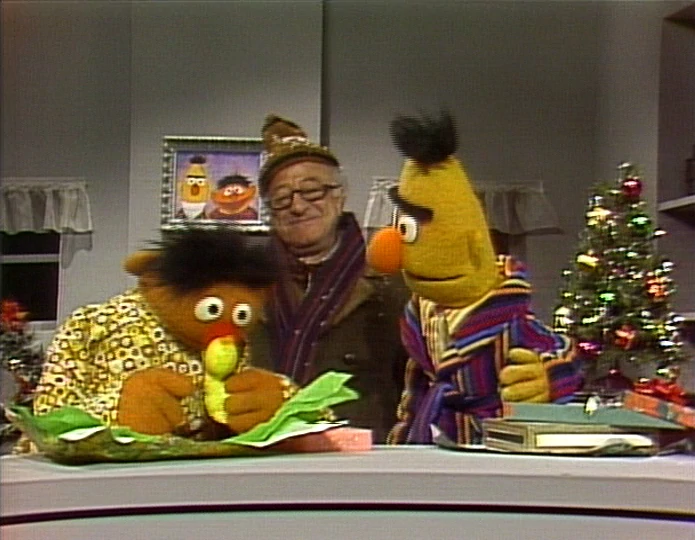 Another story line revolves around Ernie and Bert, who while trying to find gifts for one another, end up trading their favorite things away – Ernie gets Bert a cigar box for his paperclip collection by trading his Rubber Duckie, and Bert gets Ernie a soap dish for Rubber Duckie by trading his paperclip colleciton.
Also, Linda and Bob sing a beautiful song with the kids called Keep Christmas With You. Linda teachers it to them in sign language.
There are other Christmas songs in the movie, like Have Yourself a Merry Little Christmas, True Blue Miracle, and I Hate Christmas, sung by Oscar.
The end features Big Bird learning the magic of Santa – even if he can't fit down the chimney, they still get gifts!
You can link up your posts about your favorite Christmas movies here, and come back next month when we're talking about our favorite bloggers. See below for our 2022 topics!
You are invited to the Inlinkz link party!
Are you old enough to remember this special?