Today I'm linking up with Anne in Residence for her Currently link up. December's prompt words are: decorating, feeling, sending, smelling, and wrapping.
[decorating]
It's December 1 which means it's time for me to switch my entry decorations from fall to winter! The kids may have started pulling out some Hanukkah things already, being that it started in November!
[feeling]
I am feeling overwhelmed about getting back on schedule after our weekend (plus a few days) getaway!
[sending]
I haven't sent out holiday cards of any type in years. The only thing I regularly send are books for some of the giveaways I do on my Instagram!
[smelling]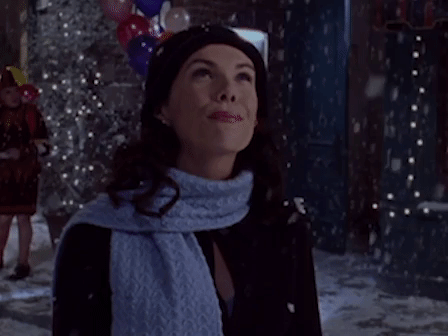 This prompt made me think of Lorelai saying "I smell snow!"
[wrapping]
Nothing – I'm too lazy.
Now tell me something you are currently doing!