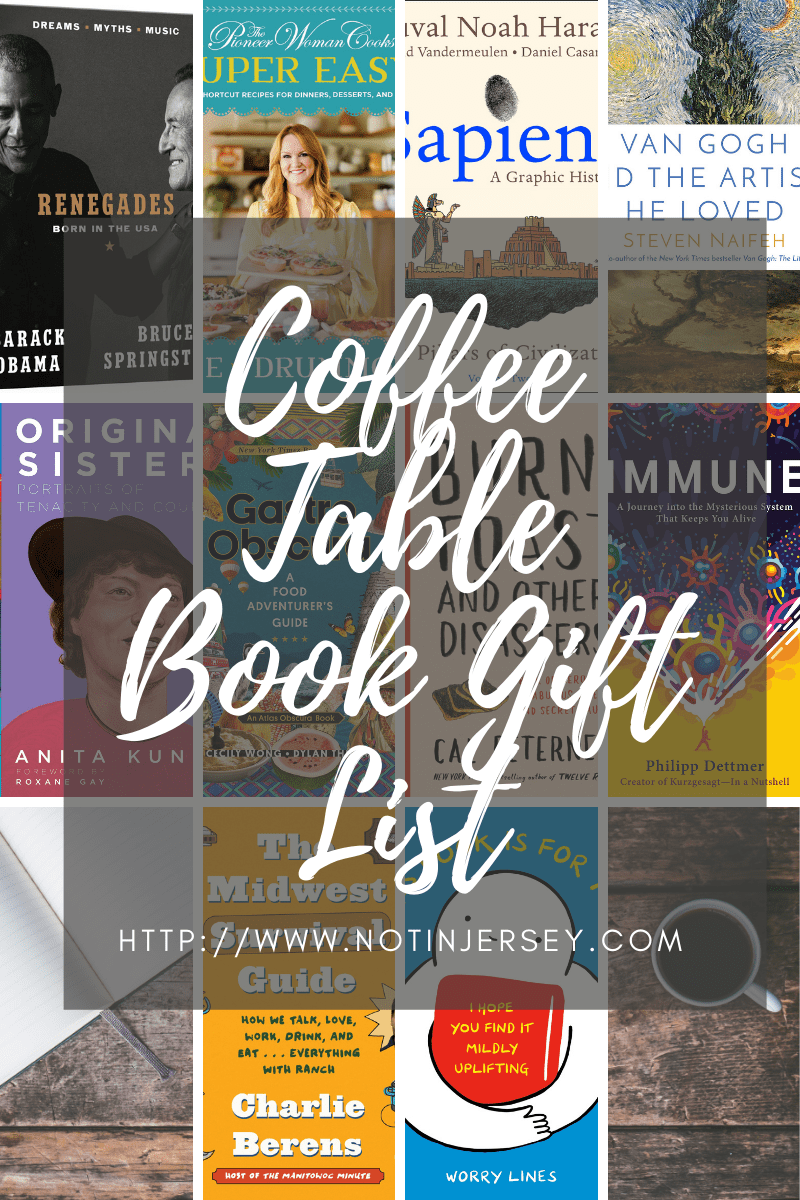 Last year, I shared a list of book gift ideas for readers and this year, I thought I'd do something similar. However, this year's options are all of the Coffee Table Book type! I hope there is something for everyone on this list and as usual, I am linking to Amazon and these are affiliate links, so if you use them and make a purchase, I may receive a small commission.
For The Music Lover: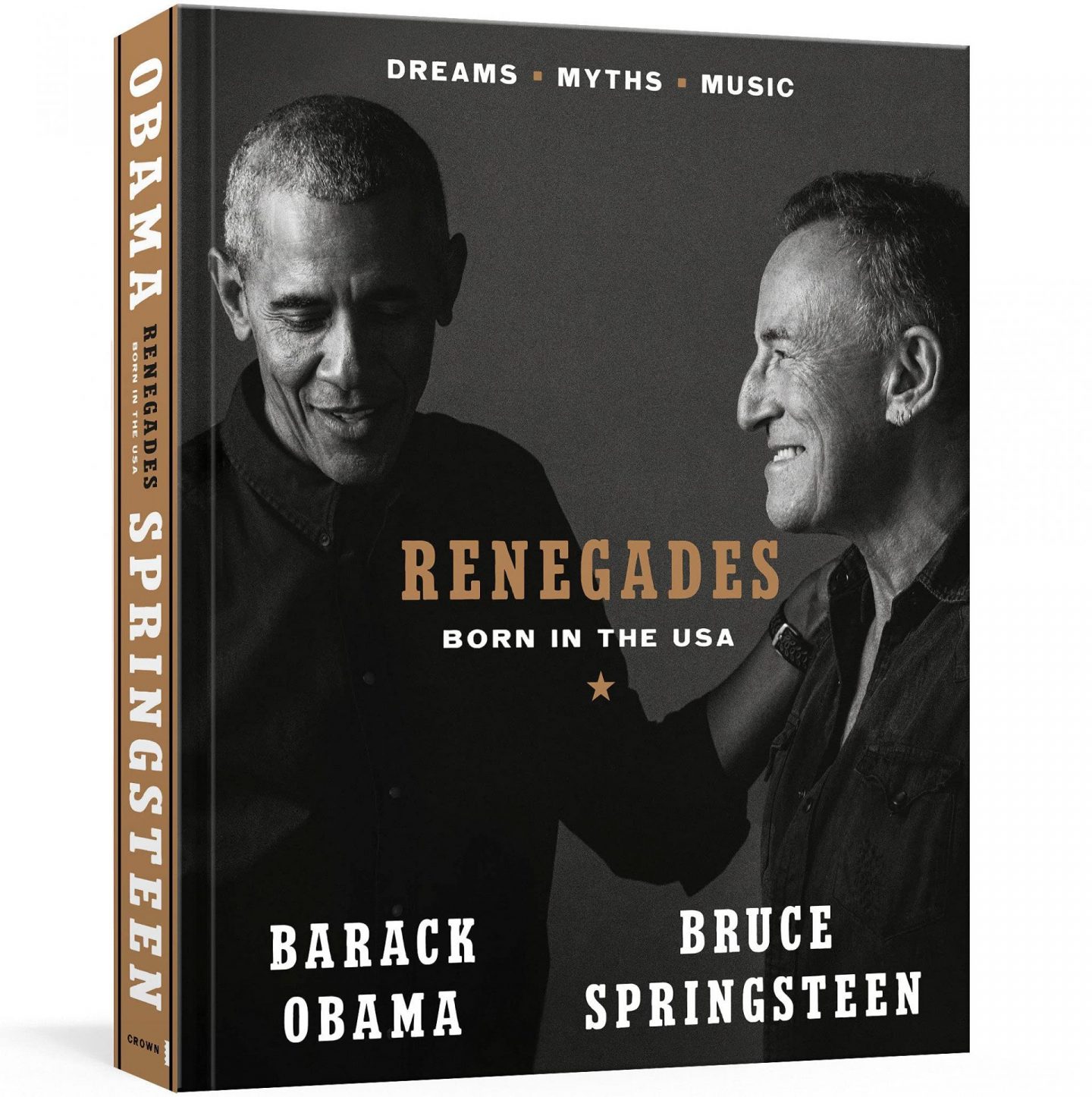 Renegades: Born In The USA by Barack Obama and Bruce Springsteen
"Renegades: Born in the USA is a candid, revealing, and entertaining dialogue between President Barack Obama and legendary musician Bruce Springsteen that explores everything from their origin stories and career-defining moments to our country's polarized politics and the growing distance between the American Dream and the American reality. Filled with full-color photographs and rare archival material, it is a compelling and beautifully illustrated portrait of two outsiders—one Black and one white—looking for a way to connect their unconventional searches for meaning, identity, and community with the American story itself. It includes:
• Original introductions by President Obama and Bruce Springsteen
• Exclusive new material from the Renegades podcast recording sessions
• Obama's never-before-seen annotated speeches, including his 'Remarks at the 50th Anniversary of the Selma to Montgomery Marches'
• Springsteen's handwritten lyrics for songs spanning his 50-year-long career
• Rare and exclusive photographs from the authors' personal archives
• Historical photographs and documents that provide rich visual context for their conversation
In a recording studio stocked with dozens of guitars, and on at least one Corvette ride, Obama and Springsteen discuss marriage and fatherhood, race and masculinity, the lure of the open road and the call back to home. They also compare notes on their favorite protest songs, the most inspiring American heroes of all time, and more. Along the way, they reveal their passion for—and the occasional toll of—telling a bigger, truer story about America throughout their careers, and explore how our fractured country might begin to find its way back toward unity and global leadership."
---
For The Food TV Fan: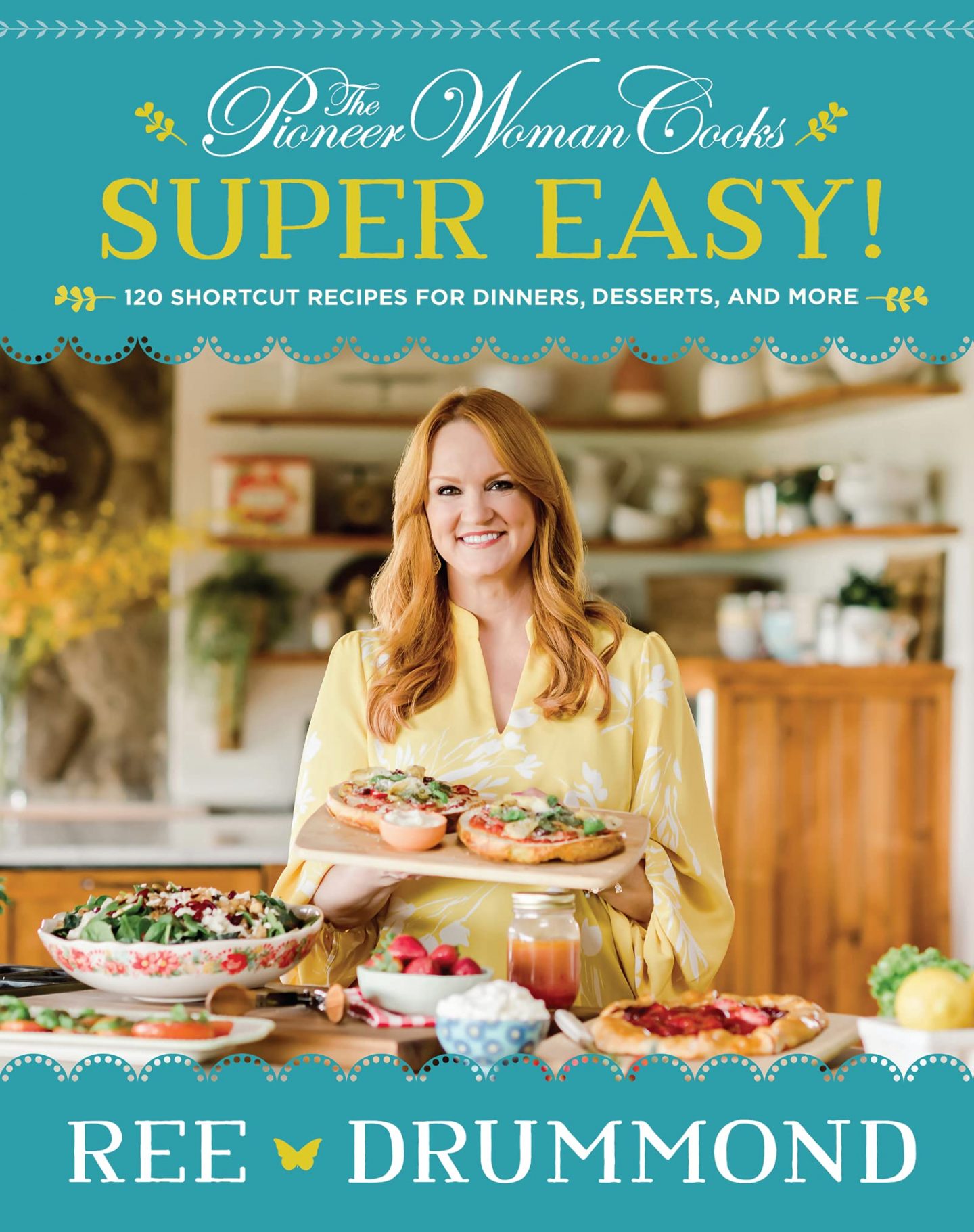 The Pioneer Woman Cooks – Super Easy! 120 Shortcut Recipes for Dinners, Desserts, and More by Ree Drummond
"Between my family, my website, my cookbooks, and my TV show, I make a lot of food around here! And as much as I've always loved cooking (and of course, eating!), it seems that more and more these days, I'm looking for ways to simplify my life in the kitchen. I find myself gravitating toward recipes that are delicious but don't require a lot of prep or fuss, because they free me up to have more time (and energy) for other areas of my life. This also makes cooking less of a chore and more of a pleasure—exactly what cooking should be!
The Pioneer Woman Cooks—Super Easy! will free you up and transform your cooking life as well, with 120 recipes that range from effortless breakfasts to breezy skillet meals to speedy soups to ready-in-minutes Tex-Mex delights, so you'll have lots of options for any given meal. Many recipes in this cookbook call for step-saving (and sanity-saving) shortcuts that will revolutionize the time you spend making meals for your family, and all of them are utterly scrumptious! I've absolutely fallen in love with this new generation of recipes, including Butter Pecan French Toast, Buffalo Chicken Totchos, Speedy Dumpling Soup, Broccoli-Cheese Stromboli (so great for kids!), and an entire section of pastas and grains, such as One-Pot Sausage Pasta and colorful and fresh Hawaiian Shrimp Bowls. You'll find yummy meals such as Pepperoni Fried Rice, Chicken-Fried Steak Fingers, and ultra-tasty Chicken Curry in a Hurry . . . as well as assemble-in-the-baking-dish casseroles, throw-together sheet pan suppers, and simply decadent desserts such as Mug Cakes, Coconut Cream Pie, and Brownie S'Mores Bars that you'll dream about.
There's something for everyone in this cookbook, and not a single recipe, ingredient, or step is complicated or difficult. Now that's the kind of cooking we can all get behind! "
---
For The History Lover: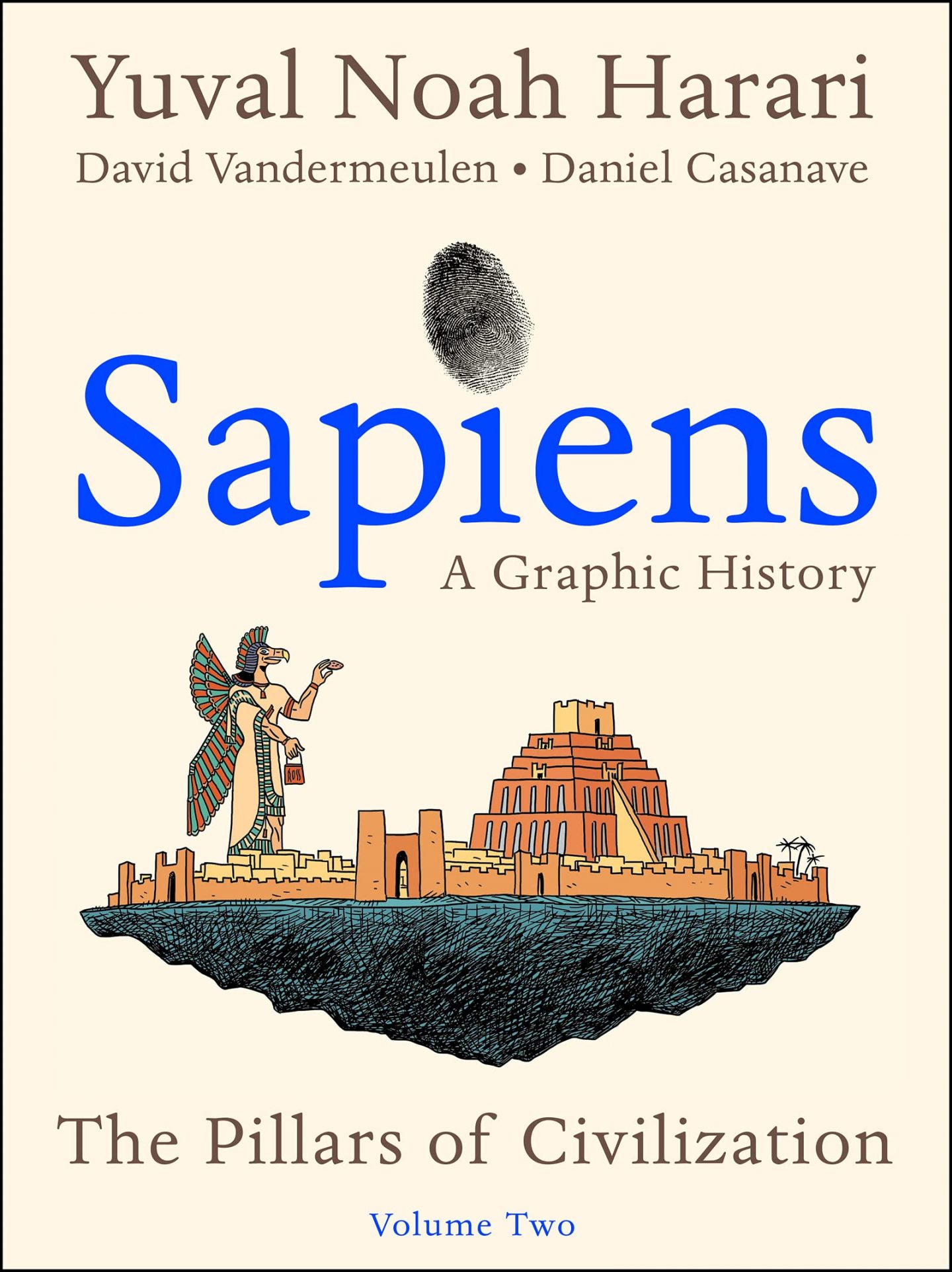 Sapiens: A Graphic History, Volume 2: The Pillars of Civilization by Yuval Noah Harari
"This second volume of Sapiens: A Graphic History, the full-color graphic adaptation of Yuval Noah Harari's #1 New York Times bestseller, focuses on the Agricultural Revolution—when humans fell into a trap we've yet to escape: working harder and harder with diminishing returns.
What if humanity's major woes—war, plague, famine and inequality—originated 12,000 years ago, when Homo sapiens converted from nomads to settlers, in pursuit of the fantasy of productivity and efficiency? What if by seeking to control plants and animals, humans ended up being controlled by kings, priests, and Kafkaesque bureaucracy? Volume 2 of Sapiens: A Graphic History–The Pillars of Civilization explores a crucial chapter in human development: the Agricultural Revolution. This is the story of how wheat took over the world; how an unlikely marriage between a god and a bureaucrat created the first empires; and how war, plague, famine, and inequality became an intractable feature of the human condition.
But it's not all doom and gloom with this book's cast of entertaining characters and colorful humorous scenes. Yuval, Zoe, Prof. Saraswati, Cindy and Bill (now farmers), Detective Lopez, and Dr. Fiction, all introduced in Volume 1, once again travel the length and breadth of human history, this time investigating the impact the Agricultural Revolution has had on our species. The cunning Mephisto shows them how to ensnare humans, King Hammurabi lays down the law, and Confucius explains harmonious society. The origins of modern farming are introduced through Elizabethan tragedy; the changing fortunes of domesticated plants and animals are tracked in the columns of the Daily Business News; the story of urbanization is portrayed as a travel brochure, offering discount journeys to ancient Babylon and China; and the history of inequality unfolds in a superhero detective story; with guest appearances by historical and cultural personalities throughout such as Thomas Jefferson, Scarlett O'Hara, Margaret Thatcher, and John Lennon.
Sapiens: A Graphic History, Volume 2 is a radical, witty and colorful retelling of the story of humankind for adults and young adults, and can be read on its own or in sequence with Volume I."
---
For The Art Lover: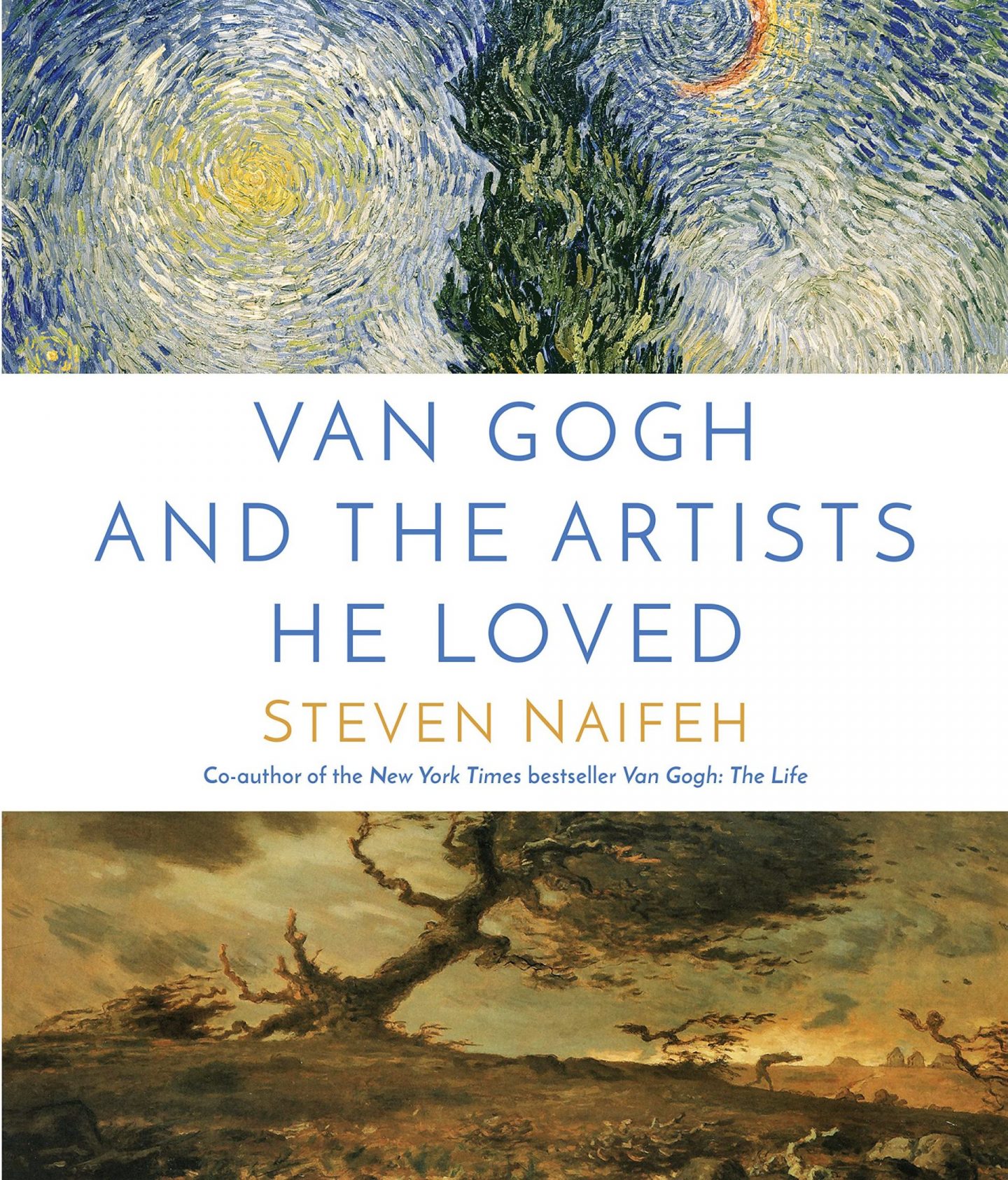 Van Gogh and The Artists He Loved by Steven Naifeh
"Vincent van Gogh's paintings look utterly unique—his vivid palette and boldly interpretive portraits are unmistakably his. Yet however revolutionary his style may have been, it was actually built on a strong foundation of paintings by other artists, both his contemporaries and those who came before him.
Now, drawing on Van Gogh's own thoughtful and often profound comments about the painters he venerated, Steven Naifeh gives a gripping account of the artist's deep engagement with their work. We see Van Gogh's gradual discovery of the subjects he would make famous, from wheat fields to sunflowers. We watch him experimenting with the loose brushwork and bright colors used by Édouard Manet, studying the Pointillist dots used by Georges Seurat, and emulating the powerful depictions of the peasant farmers painted by Jean-François Millet, all vividly illustrated in nearly three hundred full-color images of works by Van Gogh and a variety of other major artists, including Claude Monet, Paul Gauguin, and Henri de Toulouse-Lautrec, positioned side by side.
Thanks to the vast correspondence from Van Gogh to his beloved brother, Theo, Naifeh, a Pulitzer Prize winner, is able to reconstruct Van Gogh's artistic world from within. Observed in eloquent prose that is as compelling as it is authoritative, Van Gogh and the Artists He Loved enables us to share the artist's journey as he created his own daring, influential, and widely beloved body of work."
---
For The Feminist:
Original Sisters: Portraits of Tenacity and Courage by Anita Kunz
"Original Sisters was born from the COVID-19 quarantine. In early March 2020, locked down in her home-studio in Toronto and longing for inspiration, artist Anita Kunz started researching women on the Internet. She wasn't sure what she was looking for, but she soon found an array of astonishing people who had done amazing things—some of whom she had heard of, but most of whom she had not. And then she began to paint their pictures and write down their stories. The result is a jaw-dropping feat of historic and artistic research. The wide variety of lives, occupations, time periods, and achievements is absolutely mind-bending.
From Joan of Arc to Josephine Baker, from Hippolyta to Greta Thunberg, from Anne Frank to Misty Copeland: these women made and changed history. But there are just as many whom you've never heard of, who were never recognized in their lifetimes, whose achievements need to be brought to light. They include the anti-Nazi activist Sophie Scholl, who was executed at age twenty-one by the Third Reich, and Alice Ball, a young African American scientist who discovered a treatment for leprosy but died tragically before she could receive credit for it.
This is not only a breathtaking art book. Original Sisters also recounts a secret history that must be told so that it is a secret no more.
---
For the Traveling Foodie: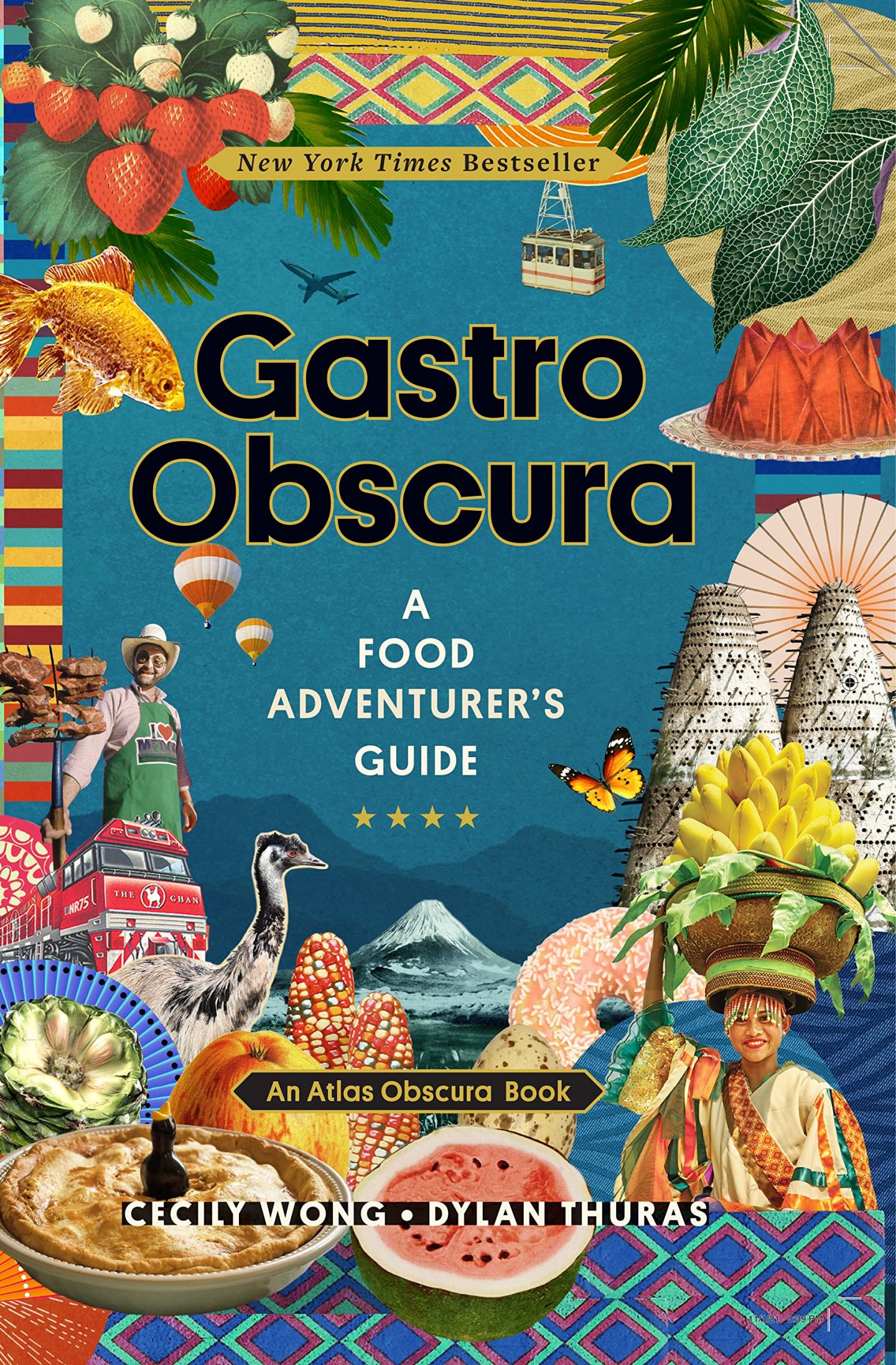 Gastro Obscura: A Food Adventurers Guide by Cecily Wong and Dylan Thuras
"Created by the ever-curious minds behind Atlas Obscura, this breathtaking guide transforms our sense of what people around the world eat and drink. Covering all seven continents, Gastro Obscura serves up a loaded plate of incredible ingredients, food adventures, and edible wonders. Ready for a beer made from fog in Chile? Sardinia's 'Threads of God' pasta? Egypt's 2000-year-old egg ovens? But far more than a menu of curious minds delicacies and unexpected dishes, Gastro Obscura reveals food's central place in our lives as well as our bellies, touching on history–trace the network of ancient Roman fish sauce factories. Culture–picture four million women gathering to make rice pudding. Travel–scale China's sacred Mount Hua to reach a tea house. Festivals–feed wild macaques pyramid of fruit at Thailand's Monkey Buffet Festival. And hidden gems that might be right around the corner, like the vending machine in Texas dispensing full sized pecan pies. Dig in and feed your sense of wonder."
---
For The Wanna Be Cook: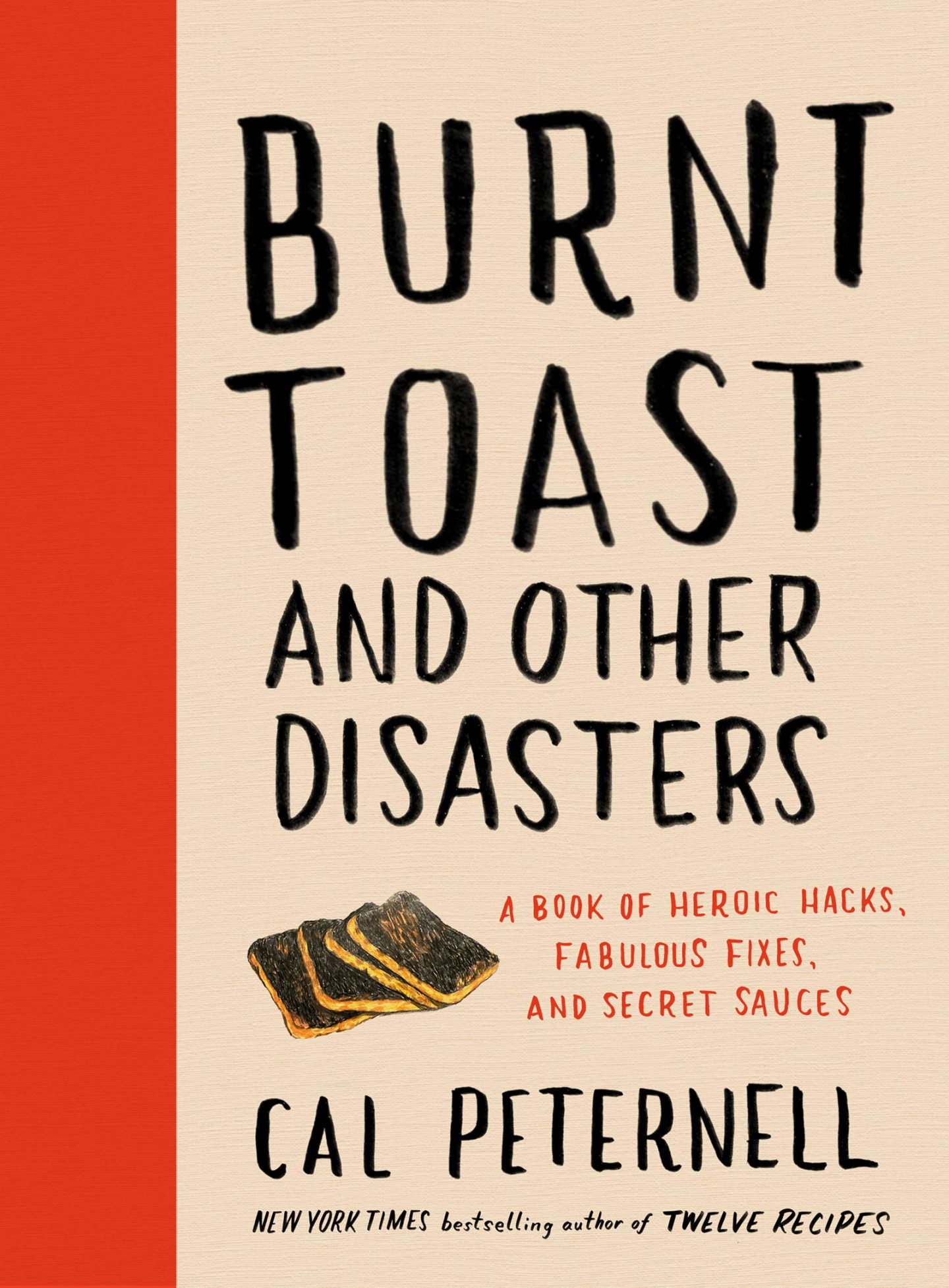 Burnt Toast and Other Disasters: A Book of Heroic Hacks, Fabulous Fixes, and Secret Sauces by Cal Peternell
"Dinner is looking meh. Maybe the stove was left unattended for just a second too long for your original plan; maybe the on-sale meat at the supermarket isn't looking quite worth the savings after two days in the fridge. Do you waste food and time trying to start from scratch, or money ordering takeout? No, you face up to the facts, step up your game, and transform that cooking conundrum into a delicious meal. The best way to do that? Follow the guidance of Cal Peternell, a chef coming out of the restaurant kitchen to meet cooks where they are with this funny, practical manual for making Bad Food Good.
Though many pro chefs may be able to get their sustainably sourced, locally grown, 100 percent grass-fed, organic ingredients and gently guide them through careful preparation to a simply sublime dish, most of us don't achieve farm-to-table perfection in every step of the process. From facing down third-day leftovers that have lost a little of their luster to the limits of their local supermarket's quality, many home cooks start at a disadvantage. With his signature dry wit and years of experience cooking for everyone from high-end restaurant patrons to his hungry family, Cal Peternell is here to level the playing field with this bag of tricks for turning standard (or substandard) fare into a meal to be proud of, troubleshooting such situations as:
Making the best of burned food (Burned your toast? Time to make Cheesy Onion Bread Pudding!)
Hacking packaged food (including 5 variations on 'Hackaroni and Cheese')
Things restaurants often do wrong and you can do better (including pesto, queso, bean dip, ranch, and more)
Spicing up lackluster vegetables (Brocco Tacos dazzle both in name and in flavor)
Snazzing up dishes with "special sauces for the boring" (including vegetable purees and an infinite variety of savory butter sauces)
Cal also includes a series of hilarious Old Man cocktails, ranging from the Bitter Old Man (one part bitter, one part brandy) to the Wise Old Man (8 ounces water and a good night's sleep).
Up your cooking game by learning how to spin anything in your pantry or fridge into something special with Burnt Toast and Other Disasters."
---
For The Science Lover: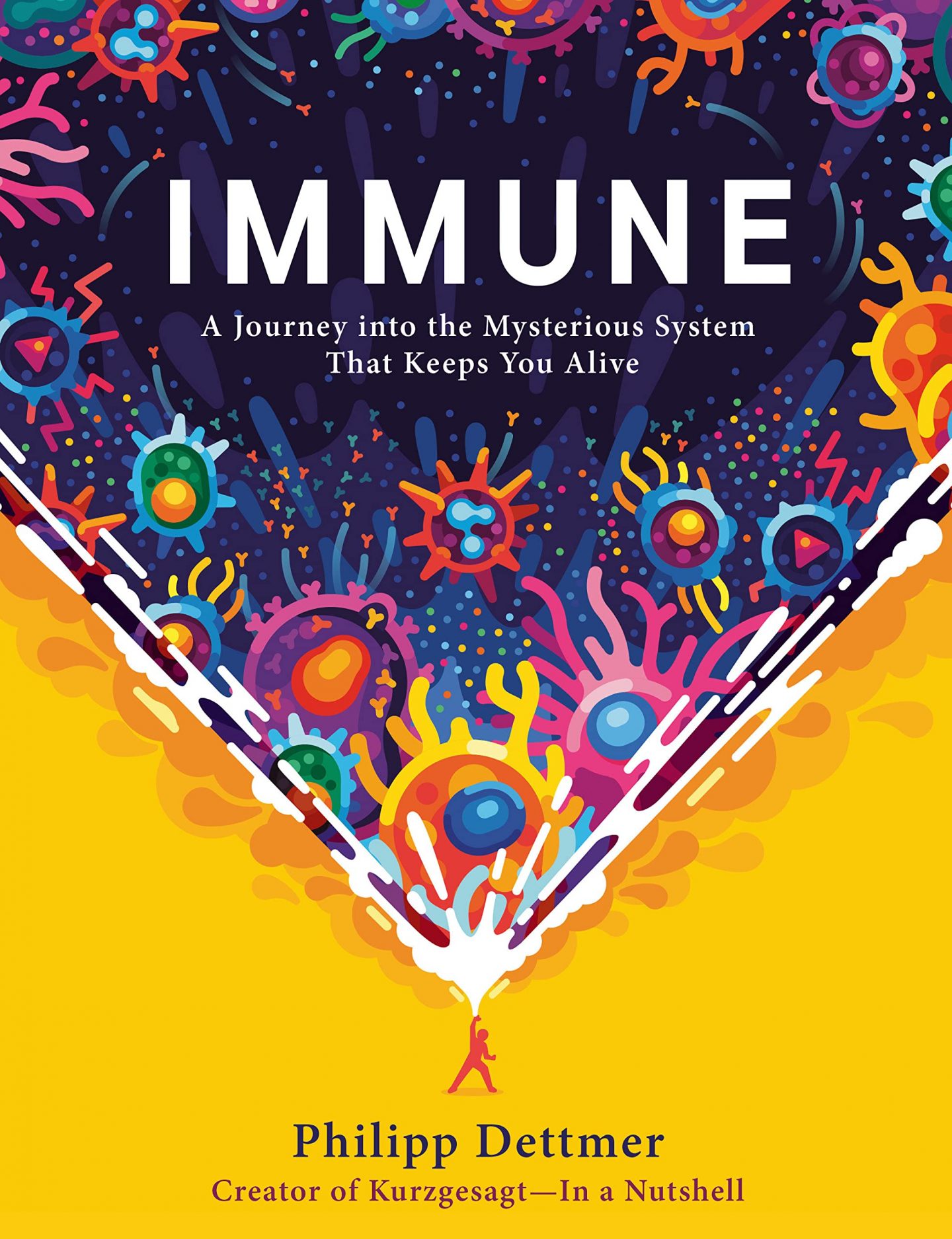 Immune: A Journey into the Mysterious System That Keeps You Alive by Philipp Dettmer
"You wake up and feel a tickle in your throat. Your head hurts. You're mildly annoyed as you get the kids ready for school and dress for work yourself. Meanwhile, an epic war is being fought, just below your skin. Millions are fighting and dying for you to be able to complain as you head out the door.
But most of us never really stop to ask: What even is our immune system?
Second only to the human brain in its complexity, it is one of the oldest and most critical facets of life on Earth. Without it, you would die within days. In Immune, Philipp Dettmer, the brains behind the most popular science channel on YouTube, takes readers on a journey through the fortress of the human body and its defenses. There is a constant battle of staggering scale raging within us, full of stories of invasion, strategy, defeat, and noble self-sacrifice. In fact, in the time you've been reading this, your immune system has probably identified and eradicated a cancer cell that started to grow in your body.
Each chapter delves into an element of the immune system, including defenses like antibodies and inflammation as well as threats like bacteria, allergies, and cancer, as Dettmer reveals why boosting your immune system is actually nonsense, how parasites sneak their way past your body's defenses, how viruses work, and what goes on in your wounds when you cut yourself.
Enlivened by engaging full-color graphics and immersive descriptions, Immune turns one of the most intricate, interconnected, and confusing subjects—immunology—into a gripping adventure through an astonishing alien landscape. Immune is a vital and remarkably fun crash course in what is arguably, and increasingly, the most important system in the body."
---
For The Midwesterner: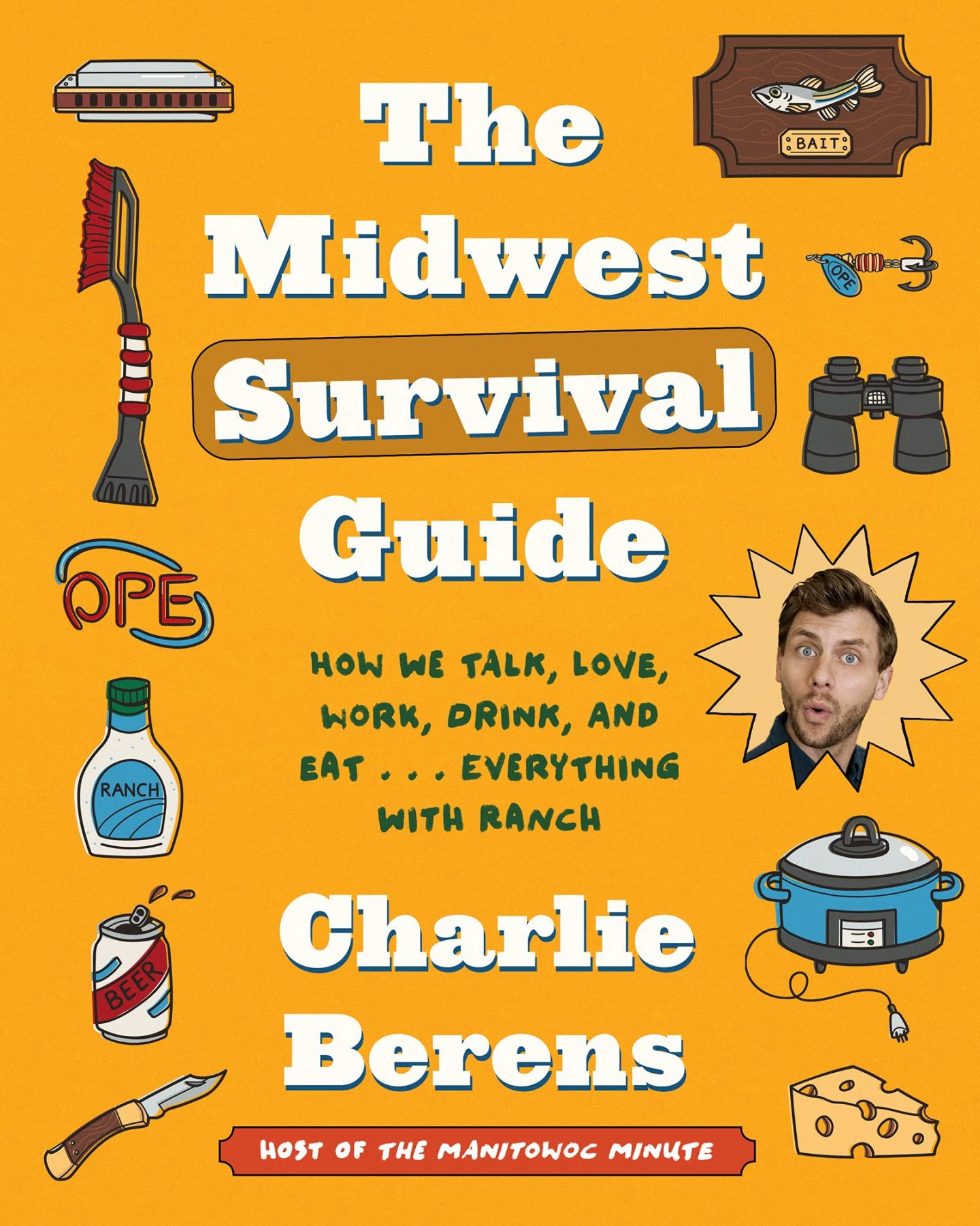 The Midwest Survival Guide: How We Talk, Love, Work, Drink, and Eat…Everything With Ranch by Charlie Berens
"Have you ever had a goodbye lasting more than four hours? Do you lack the emotional capacity to say 'I love you' so you just tell your loved ones to 'watch out for deer'? Have you apologized to a stranger because she stepped on your foot? If you answered yes to any of these questions, there's a good chance you're a Midwesterner—or a Midwesterner at heart.
Even if you answered no, you probably know someone who held the door for you from two football fields away. He likely waved at you and said, 'Hey there,' like you organized the church bar crawl together. That was a Midwesterner in the wild. We understand that your interaction was strange—but it's likely to get stranger. Don't wait until they stick their head in your second-floor window to invite you over for a perch fry because they climbed on your roof to clean your gutters. There's no need to pull the pepper spray; this species is helpful by nature. And the relationship could be very symbiotic—but only if you let it happen. And that's where this book comes into play.
Inspired by my comedy tours across the Midwest and life growing up in Wisconsin, this book is an exploration into my favorite region on Earth. Some may think the Midwest is just a bunch of bland flyover states filled with less diversity than a Monsanto monoculture. But scratch that surface with your buck knife and you'll find rich cultures and traditions proving we're more than just fifty shades of milk.
So whether you're a born-and-bred Midwesterner looking to sharpen your skill at apologies or a coastal elite visiting the in-laws for the holidays, this book will help you navigate the Midwest, with everything from the best flannel looks to dating and mating rituals (yes, casserole is involved) to climbing the corporate corn silo to how to handle a four-way stop—and every backyard brat fry in between.
And for those of you who don't like reading, don't worry—we've got pictures! Toss in illustrations, sidebars, quizzes, and jokes worthy of a supper club stall and The Midwest Survival Guide is just the walleye-deep look into this distinctive, beautiful, and bizarre American culture you've been looking for."
---
For Anyone Else On Your List: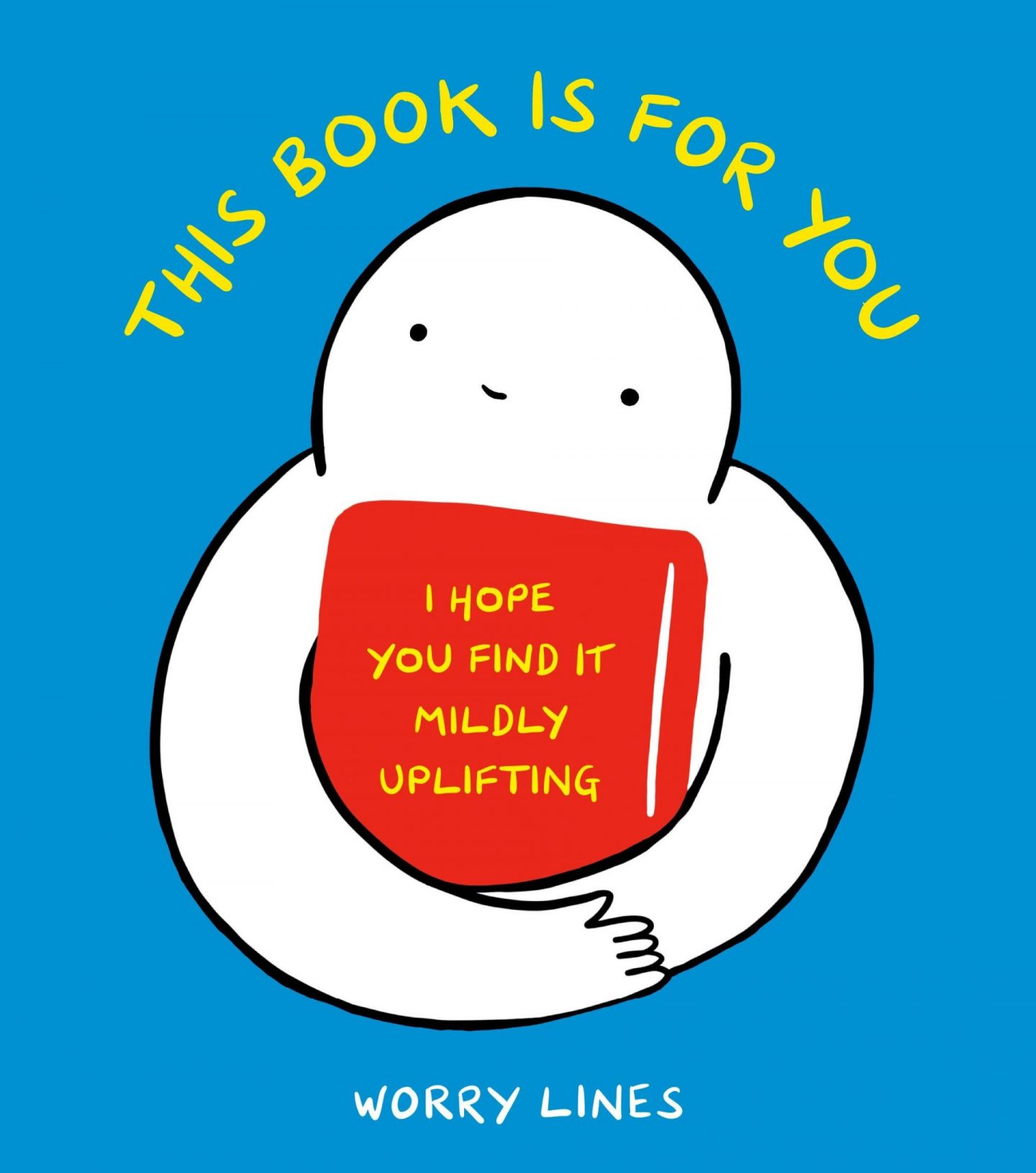 This Book Is For You: I Hope You Find It Mildly Uplifting by Worry Lines
"Worry Lines has captured hearts around the world by posting daily drawings on Instagram. In this book, Worry Lines interweaves these fan-favorites into an entirely new story about the making of the book itself. Charting the creative process from its anxiety-riddled beginning to its (hopefully) hopeful end, This Book Is for You is a charming and honest portrait of worry.
This book is for you if you are:
1. A Brave Worrier (BW)
2. An Absolute Legend (AL)
3. Anywhere from Mildly Concerned About Something (MCAS) to Deeply Anxious About Everything (DAAE)"
---
Hopefully you found something interesting on this list! I own them all, so if you have any questions, let me know!