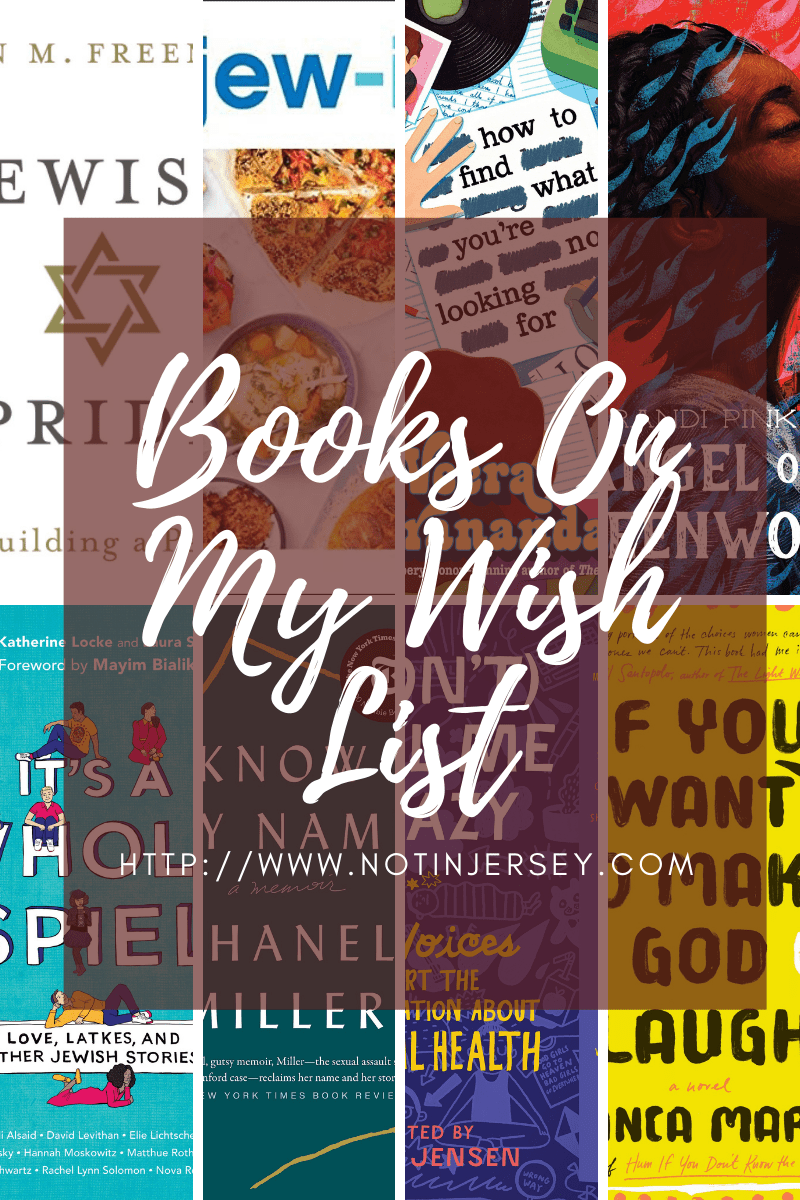 Today I'm linking up with That Artsy Reader's Top Ten Tuesday topic of Books on my Wishlist. I maintain an Amazon wishlist for swaps, gifts, etc., and sometimes it is hard to think of books I want that I don't already own! I have been very luck to receive many books from publishers, enough that I probably won't be able to get to all of them. So I usually add books to my wishlist that I am sure I will like, books I've already read and loved, or special types of books. Here are some of the ones I'm wishing for now!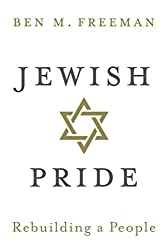 Jewish Pride by Ben M. Freeman – In Jewish Pride: Rebuilding a People, Ben M. Freeman, inspired by his experiences with LGBTQ+ pride, aims to educate, inspire and empower Jewish people to reject the shame of antisemitism imposed on Jews by the non-Jewish world as well as non-Jewish perceptions of what it means to be a Jew. Enabling them to begin the process of defining their own identities as proud Jews through Jewish experience, Jewish history and Jewish values. Jewish Pride is an urgent and essential read.
---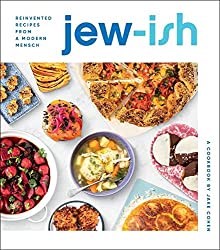 Jew-ish: A Cookbook by Jake Cohen –
When you think of Jewish food, a few classics come to mind: chicken soup with matzo balls, challah, maybe a babka if you're feeling adventurous. But as food writer and nice Jewish boy Jake Cohen demonstrates in this stunning debut cookbook, Jewish food can be so much more.
In Jew-ish, he reinvents the food of his Ashkenazi heritage and draws inspiration from his husband's Persian-Iraqi traditions to offer recipes that are modern, fresh, and enticing for a whole new generation of readers. Imagine the components of an everything bagel wrapped into a flaky galette latkes dyed vibrant yellow with saffron for a Persian spin on the potato pancake, best-ever hybrid desserts like Macaroon Brownies and Pumpkin Spice Babka! Jew-ish features elevated, yet approachable classics along with innovative creations, such as:
Jake's Perfect Challah
Roasted Tomato Brisket
Short Rib Cholent
Iraqi Beet Kubbeh Soup
Cacio e Pepe Rugelach
Sabich Bagel Sandwiches, and
Matzo Tiramisu.
Jew-ish is a brilliant collection of delicious recipes, but it's much more than that. As Jake reconciles ancient traditions with our modern times, his recipes become a celebration of a rich and vibrant history, a love story of blending cultures, and an invitation to gather around the table and create new memories with family, friends, and loved ones.
---
How To Find What You're Not Looking For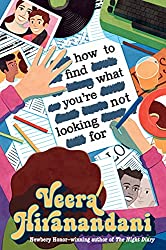 by Veera Hiranandani – New historical fiction from a Newbery Honor–winning author about how middle schooler Ariel Goldberg's life changes when her big sister elopes following the 1967 Loving v. Virginia decision, and she's forced to grapple with both her family's prejudice and the antisemitism she experiences, as she defines her own beliefs.
Twelve-year-old Ariel Goldberg's life feels like the moment after the final guest leaves the party. Her family's Jewish bakery runs into financial trouble, and her older sister has eloped with a young man from India following the Supreme Court decision that strikes down laws banning interracial marriage. As change becomes Ariel's only constant, she's left to hone something that will be with her always–her own voice.
---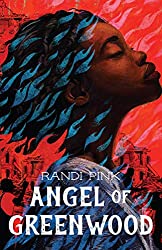 Angel of Greenwood by Randi Pink – A piercing, unforgettable love story set in Greenwood, Oklahoma, also known as the "Black Wall Street," and against the Tulsa Race Massacre of 1921.
Isaiah Wilson is, on the surface, a town troublemaker, but is hiding that he is an avid reader and secret poet, never leaving home without his journal. Angel Hill is a loner, mostly disregarded by her peers as a goody-goody. Her father is dying, and her family's financial situation is in turmoil.
Though they've attended the same schools, Isaiah never noticed Angel as anything but a dorky, Bible toting church girl. Then their English teacher offers them a job on her mobile library, a three-wheel, two-seater bike. Angel can't turn down the money and Isaiah is soon eager to be in such close quarters with Angel every afternoon.
But life changes on May 31, 1921 when a vicious white mob storms the Black community of Greenwood, leaving the town destroyed and thousands of residents displaced. Only then, Isaiah, Angel, and their peers realize who their real enemies are.
---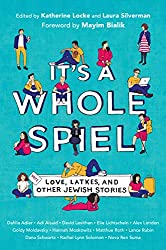 It's A Whole Spiel by Katherine Locke and Laura Silverman (eds) – Get ready to fall in love, experience heartbreak, and discover the true meaning of identity in this poignant collection of short stories about Jewish teens, including entries by David Levithan, Nova Ren Suma, and more!
A Jewish boy falls in love with a fellow counselor at summer camp. A group of Jewish friends take the trip of a lifetime. A girl meets her new boyfriend's family over Shabbat dinner. Two best friends put their friendship to the test over the course of a Friday night. A Jewish girl feels pressure to date the only Jewish boy in her grade. Hilarious pranks and disaster ensue at a crush's Hanukkah party.
From stories of confronting their relationships with Judaism to rom-coms with a side of bagels and lox, It's a Whole Spiel features one story after another that says yes, we are Jewish, but we are also queer, and disabled, and creative, and political, and adventurous, and anything we want to be. You will fall in love with this insightful, funny, and romantic Jewish anthology from a collection of diverse Jewish authors.
---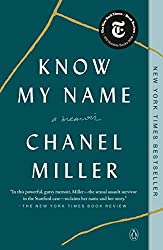 Know My Name by Chanel Miller – he was known to the world as Emily Doe when she stunned millions with a letter. Brock Turner had been sentenced to just six months in county jail after he was found sexually assaulting her on Stanford's campus. Her victim impact statement was posted on BuzzFeed, where it instantly went viral–viewed by eleven million people within four days, it was translated globally and read on the floor of Congress; it inspired changes in California law and the recall of the judge in the case. Thousands wrote to say that she had given them the courage to share their own experiences of assault for the first time.
Now she reclaims her identity to tell her story of trauma, transcendence, and the power of words. It was the perfect case, in many ways–there were eyewitnesses, Turner ran away, physical evidence was immediately secured. But her struggles with isolation and shame during the aftermath and the trial reveal the oppression victims face in even the best-case scenarios. Her story illuminates a culture biased to protect perpetrators, indicts a criminal justice system designed to fail the most vulnerable, and, ultimately, shines with the courage required to move through suffering and live a full and beautiful life.
Know My Name will forever transform the way we think about sexual assault, challenging our beliefs about what is acceptable and speaking truth to the tumultuous reality of healing. It also introduces readers to an extraordinary writer, one whose words have already changed our world. Entwining pain, resilience, and humor, this memoir will stand as a modern classic.
---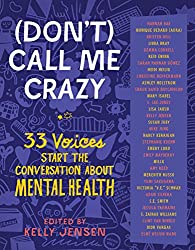 (Don't) Call Me Crazy by Kelly Jensen (ed) –
What does it mean to be crazy? Is using the word crazy offensive? What happens when a label like that gets attached to your everyday experiences?
To understand mental health, we need to talk openly about it. Because there's no single definition of crazy, there's no single experience that embodies it, and the word itself means different things—wild? extreme? disturbed? passionate?—to different people.
In (Don't) Call Me Crazy, thirty-three actors, athletes, writers, and artists offer essays, lists, comics, and illustrations that explore a wide range of topics:
their personal experiences with mental illness,
how we do and don't talk about mental health,
help for better understanding how every person's brain is wired differently,
and what, exactly, might make someone crazy.
If you've ever struggled with your mental health, or know someone who has, come on in, turn the pages . . . and let's get talking.
---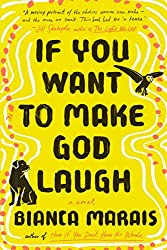 If You Want To Make God Laugh by Bianca Marais –
In a squatter camp on the outskirts of Johannesburg, seventeen-year-old Zodwa lives in desperate poverty, under the shadowy threat of a civil war and a growing AIDS epidemic. Eight months pregnant, Zodwa carefully guards secrets that jeopardize her life.
Across the country, wealthy socialite Ruth appears to have everything her heart desires, but it's what she can't have that leads to her breakdown. Meanwhile, in Zaire, a disgraced former nun, Delilah, grapples with a past that refuses to stay buried. When these personal crises send both middle-aged women back to their rural hometown to heal, the discovery of an abandoned newborn baby upends everything, challenging their lifelong beliefs about race, motherhood, and the power of the past.
As the mystery surrounding the infant grows, the complicated lives of Zodwa, Ruth, and Delilah become inextricably linked. What follows is a mesmerizing look at family and identity that asks: How far will the human heart go to protect itself and the ones it loves?
---
Now you can head to the link up, visit other people's wishlists, and send some gifts if you feel so inspired! What's on your bookish wishlist?