Everyone loves a good time, and kids are no different. Here is a list of 20 activities to keep them busy!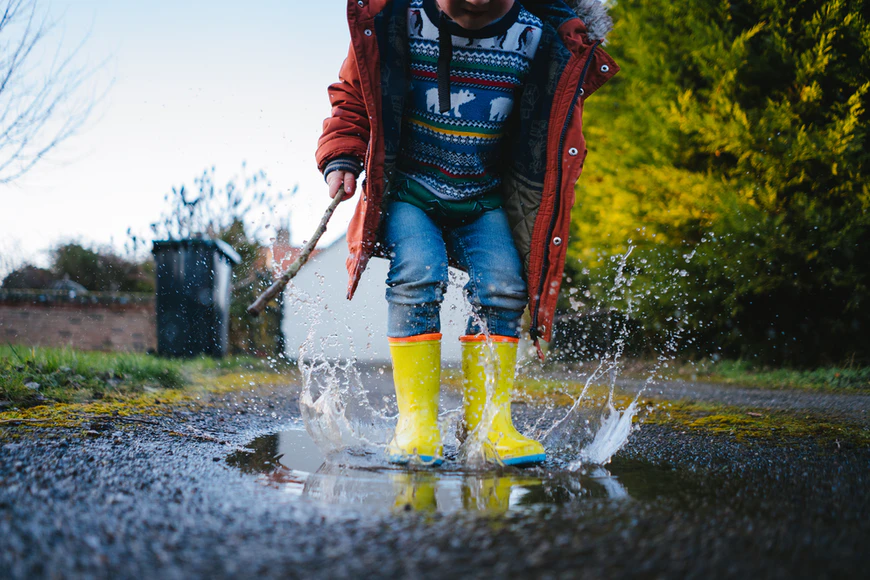 Image Credit
1. Build a Fort
Older kids can bring out their carpentry skills and build a fort that will keep them entertained for hours. If any help is needed here, make sure you supervise this activity as it can be dangerous.
2. Skipping Stones
No how-to guide is needed here; simply take your child to the closest lake or pond and give them smooth stones to skip across the water's surface! It's fun for all ages and has been enjoyed by children for generations (and even longer)! You could also try juggling with glow sticks.
3. Play a Board Game
Board games, from Monopoly to Clue, have been entertaining children for decades. Relive the joy of spending quality time with your kids by engaging in an old activity together. You can also consider printable word searches for kids to keep them exploring!
4. Explore a New Place
Plan a road trip and take them to a place they've never been before- maybe that big hill you've always seen on drives or even just down to the lake! Not only will this give you something new to look at too, but it also allows your child opportunities to learn about the world they live in! It is important for kids to see more than their neighborhood when they are young, so make sure you use all the advantages given when you can!
5. Capture Beautiful Memories
Make a scrapbook of memories for your kids to keep forever! They will love seeing the pictures while growing up and looking back on them when they are older too. Using any old supplies around the house, start collecting some photos together to make something beautiful- you'll have just as much fun creating it as your kid will have to look at it in years to come!
6. Learn Something New
From learning about rocks or dinosaurs to reciting multiplication tables, summer is an excellent time of year to help kids learn new things. You could even get ice cream delivered with these special deliveries. Who wouldn't want that?!! And if all else fails, hit up Wikipedia! 😊
7. Pool Day
If you have a pool in your backyard, make the most of it! Pack some snacks and sunscreen and jump in to create memories that will last a lifetime.
8. Go Fishing
Take them out on the boat or head down to an actual pier and spend hours trying to catch fish with your kids! It's fun for everyone; not only do children learn how to be patient, but they also get an appreciation for nature and animals (that if they're like most, may end up with them wanting a new pet!)
9. Play Hide-and-Seek Pokémons
All aboard the nostalgia train! Relive your childhood by hiding Pokémons around the house, then send your little ones on a hunt to find them all. Once they have wrapped their heads around the idea, get them to hide them from you too!
10. Make a Road Trip Kit
In preparation for a road trip, make sure your kids are prepared with everything they may need! From activity books and travel games to snacks and sunscreen, pack it all up in an organized bag that is easily accessible when needed.
11. Host a Barbecue
Cooking together is always fun, especially when the family comes over for a barbecue! Spend some quality time outside with your children while making delicious food- plus, it's a great way to show kids how to cook healthy meals on their own later on down the line.
12. Have a Movie Night
Kids love movies almost as much as adults, so why not spend one night a week watching their favorite movies together? Get out the popcorn and cozy blankets and enjoy an evening with your child.
13. Make a Bucket List
Make a list of things your child wants to accomplish before they grow up too fast! Start simple- maybe it's collecting seashells on the beach or jumping off the high dive at the pool. Some of the most memorable experiences are those that were just for fun- so have an adventure with your child!
14. Start a Garden
If there is space, plant plants or flowers in your backyard to give it something beautiful- plus, you can show kids how they grow and why they need water and sunlight. It's sure to be a hit with everyone who steps outside onto your patio!
15. Go Camping
Spend nights sleeping outside under the stars! Bring all your camping gear together and set up a place where everyone can sit around and tell ghost stories or sing songs. It'll be fun, and memories will last forever.
16. Paint a Room
Give your child free reign to paint one wall in their bedroom! Maybe they want to do an underwater scene or just a large flower- who cares? Let them be creative and enjoy themselves while doing so. It'll be fun to see what they create the next day, plus you'll both get rid of that pesky white wall staring at you for months on end.
17. Go to the Zoo
Take a trip to the zoo with your kids! They will love seeing all the animals up close and learning about which ones are endangered or how big they grow when they get older. Plus, if there is any chance of getting ice cream.
18. Read Books
Spend hours turning pages together. It may seem like something that gets put on the backburner, but reading to kids is an amazing way to help them grow their vocabulary and imagination. Plus, you never know what lessons there are on the pages until you read!
19. Play Dress-up
Let your little one pick out costumes for both of you to play dress-up. Maybe it's a princess and her prince, or maybe it's witches or superheroes! Makeup characters and act out stories as you go along; there are no limits here, so let your imagination run wild!
20. Practice Handwriting (and Some Math)
Forget about summer brain drain- pump your child full of knowledge by writing down math problems together each day. By learning how to write numbers correctly now, they will be more prepared to learn how to solve them later on.
There You Have It
20 Fun activities to keep the kids entertained and perhaps some of the adults too!
---
This post was contributed by Simone Devonshire.