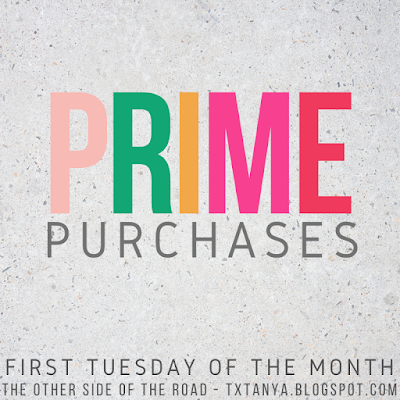 This month I'm once again linking up with Tanya to share what I've been purchasing via Amazon. Just a few purchases to share this time! These links are affiliate links, which means that if you click them and make a purchase, I may receive a small incentive.
1. Blowfish Malibu Marley Sneaker in Sweet Grey – I wanted a shoe to wear in between sandal and boot season. I have Converse Shorelines but they hurt my toes when I walk in them. These actually hurt my toes at first too, but I guess I broke them in, because now they are comfortable!
2. Auroth Tactical Dog Harness – Yet another purchase for Marigold! I was at a dog adoption event and another volunteer noticed my struggle to control her pulling and she had this harness and let me try it. As we stood there, I decided to order one for Marigold. It has made a huge difference as far as controlling her when she sees other dogs while we're walking, but she has gotten a little more used to it and it doesn't stop her completely. She has also managed to jump herself out of it twice! I got the XL, and it might be just a bit too big on her.
3. BALEAF Pullover Rain Jacket – Zachary needed a rain coat for his camping trip and we picked out this one. It folds up into itself which is pretty cool.
4. Eurmax Galvanized Tent Stakes – Zachary borrowed a tent from his friend but he didn't have the stakes to go with it, so we ordered these.
5. Fidget Ring 2 Pack – My friend posted about these and I was influenced. I got them for Gabbie and myself and it turns out she had previously wanted a fidget ring, so she was happy!
Have you ordered anything from Amazon lately?