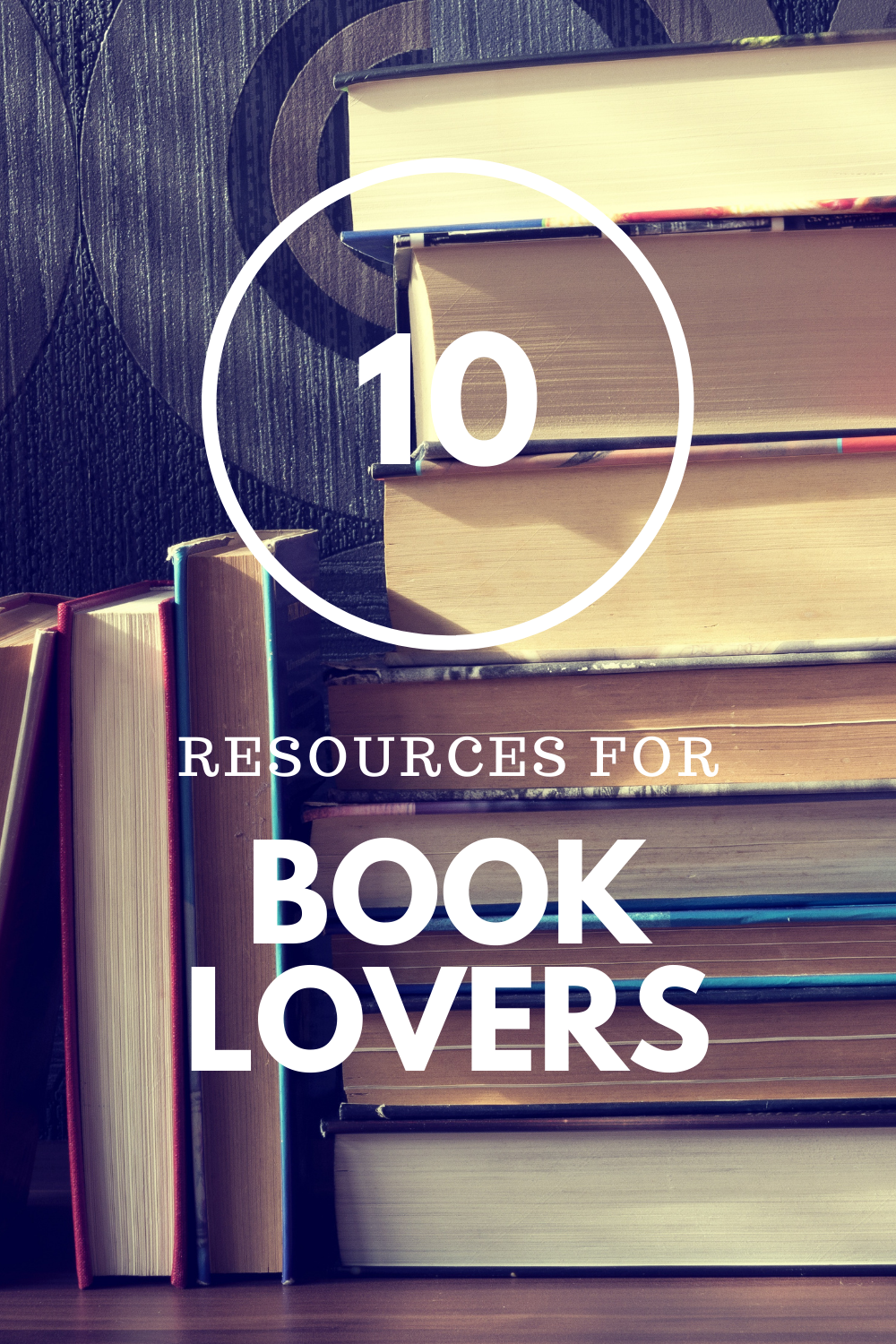 This week's Top Ten Tuesday topic got me thinking. I know it's not Tuesday, but I decided to participate in sharing my recommendations of resources for book lovers.
1. GoodReads – I think most book lovers probably already use GoodReads. Although the app itself leaves a lot to be desired, I have been keeping track of the books I've read on GoodReads since about 2009 and it's the most comprehensive place for me to look back and see what I've already read. I haven't always recorded star ratings or reviews there, so sometimes I end up searching here on my blog as well, but GoodReads is always the first place I look when I'm trying to remember something about a book or to see what I read in the past. Add me as a friend!
2. Bookstagram – I get almost all my book reviews and recommendations from Bookstagram. At first I was confused when I heard this term – it's just Instagram, but specifically accounts that post about books. If you follow me, you've seen what I mean! If you want to find other Bookstagram members, you can look at my page and see who comments or likes my pictures and that should give you a good start.
3. Library Apps – For audio books, much of the time I use my local libraries. Being in the Kansas City area means I can get online access to multiple libraries, which is helpful because each has a different app / access to different books. Libby is probably the best app, but you do have to wait for your turn for audio books. Hoopla is a great option as well. If a book is on Hoopla, there is no wait for it, you can borrow it right away.
4. Publisher Apps – I also have access to some audio books from their publishers due to my bookstagram account. Libro.fm has an influencer program where I can get books every month. I also get audio books from Random House, Simon & Schuster, and Hachette. If you are a book influencer, you should definitely apply to those programs.
5. Net Galley is another way to get books from publishers. I don't often apply to review books there but many publishers will send me links to books there, which I can then read on my kindle. A good way to start out on Net Galley is to access books that are available to "read now" and then review them so you have a record of reviews. Just don't request too many at once or you'll get behind!
6. Book Tours – If you review books on your blog, you can apply to participate in book tours from places like TLC Book Tours and Rock Star Book Tours. I've enjoyed working with both of these.
7. Book of The Month is a fun way to get new books each month. It's about $15 a month and each month there are 5 choices or you can skip a month. Once you have gotten 12 books from them, you get an extra free book in your birthday month plus one of the Book of the Year choices at the end of the year!
8. Podcasts – A way that I find out about books and listen to what other people think about books are from podcasts. My two favorites right now are Currently Reading and Book Talk Etc.
9. Blogs – There are lots of blogs that review books and a great way to find them is through link ups like Show Us Your Books and Top Ten Tuesday.
10. Here! You can always find lots of books and book recommendations right here on my blog! Thanks for being here!
Where do you find out about books or keep track of books you've read?