Today I am excited to be featuring the book Frankie & Bug by Gayle Forman on the Blog Tour hosted by Rockstar Book Tours! I am sharing my review and a giveaway, so be sure to read on. This post contains affiliate links, so if you use them and make a purchase, I may receive a small commission.
About The Book: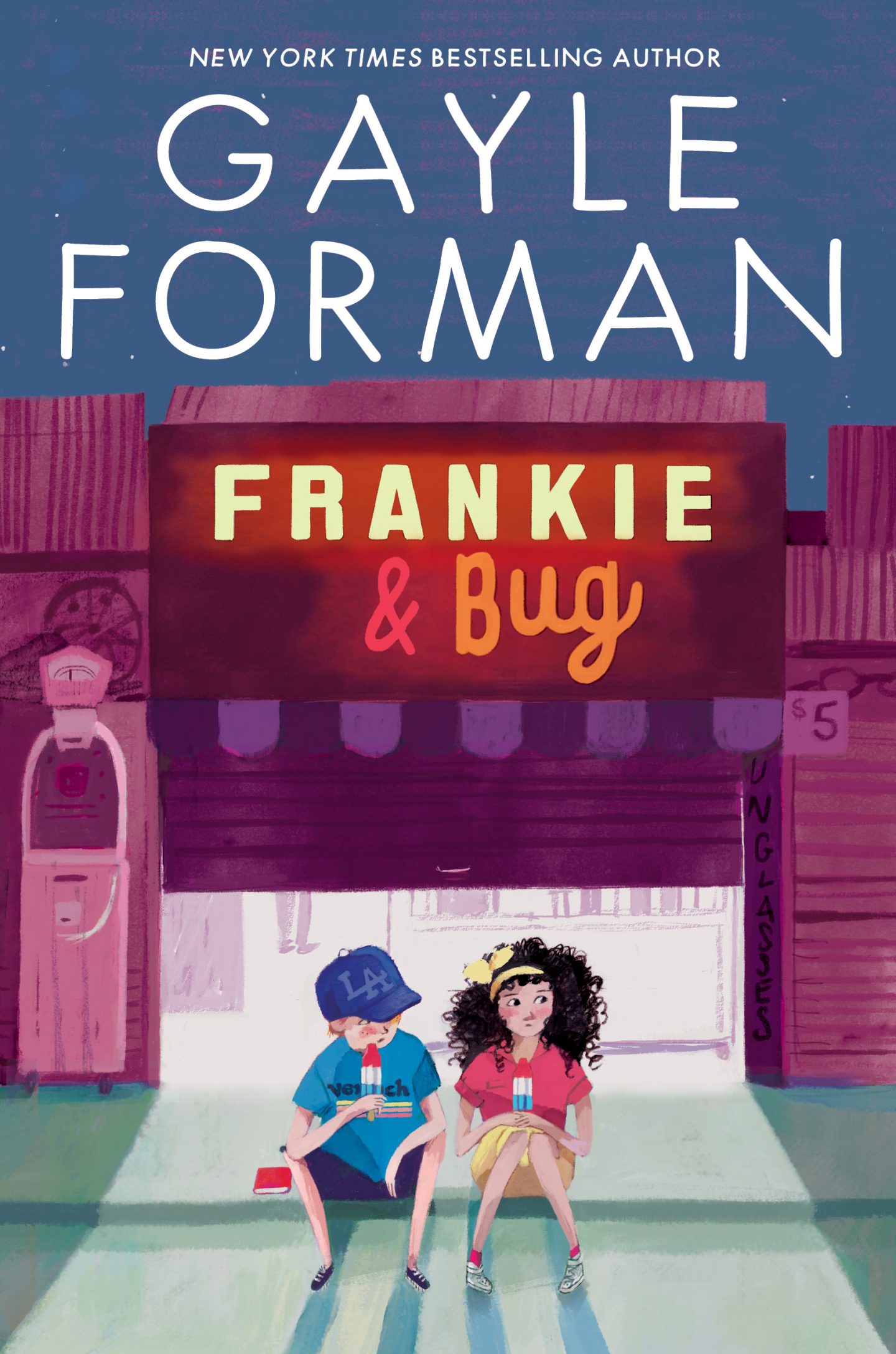 Title: Frankie & Bug
Author: Gayle Forman
Genre: Middle Grade Contemporary
Publisher: Aladdin, 10/12/21
Source: Rockstar Book Tours
Find it: Goodreads, Amazon, Kindle, Audible, B&N, iBooks, Kobo, TBD, Bookshop.org
Book Description:
In the debut middle grade novel from #1 New York Times bestselling author Gayle Forman comes a poignant and powerful coming-of-age story that follows a young girl and her new friend as they learn about family, friendship, allyship, and finding your way in a complicated world.
It's the summer of 1987, and all ten-year-old Bug wants to do is go to the beach with her older brother and hang out with the locals on the boardwalk. But Danny wants to be with his own friends, and Bug's mom is too busy, so Bug is stuck with their neighbor Philip's nephew, Frankie.
Bug's not too excited about hanging out with a kid she's never met, but they soon find some common ground. And as the summer unfolds, they find themselves learning some important lessons about each other, and the world.
Like what it means to be your true self and how to be a good ally for others. That family can be the people you're related to, but also the people you choose to have around you. And that even though life isn't always fair, we can all do our part to make it more just.
Praise for The FRANKIE & BUG:
"I knew I would like Frankie and Bug from the moment I started reading it. What I didn't know is how much I would end up loving it (a realization that hit me about halfway through the book, when it took a turn I didn't see coming). This joyful, occasionally heartbreaking, deeply moving thrill ride through the 80s has it all: a mystery to solve, boy bands, and the tender surprise of new friendships. I didn't want it to end." (R. J. Palacio, bestselling author of WONDER )
"This wonderful, bighearted book has everything a bored eleven-year-old could ask for: from ice cream and roller-skating to tabloid murders and family secrets. After you spend the summer with Frankie and Bug and their colorful costars, you'll want to go back to Venice Beach every year. Gayle Forman, please make me another!" (Raphael Simon, a/k/a NYT Bestelling author Pseudonymous Bosch )
"A beautiful and tender story about the discovery of a powerful friendship, starring two fantastic kids and one extraordinary family." (Newbery Award-winning author Rebecca Stead)
"Through Bug's innocent perspective, Forman illuminates the pains and injustices suffered by so many, and readers will avidly watch this young girl stand up to skinheads and relatives, discovering that "family" are those who have your back, loving you without conditions, and allowing you to be who you are. The characterizations, setting, and messaging are genuine and heart-tugging, making this a must-read." (BOOKLIST, starred review)
"During a summer of change and big realizations, Bug learns vital and sometimes painful lessons about the power of embracing her true self and meeting people where they are. Forman (We Are Inevitable) tenderly depicts a girl whose understanding—of identity, sexuality, and prejudice—is rapidly expanding, and whose chosen family provides a safe, loving space in which to navigate her experiences and learn to show up as an ally." (Publishers Weekly)
"Readers interested in complex emotional development and relationships will appreciate each character's subtle nuances. Superb storytelling." (Kirkus Reviews)
About Gayle Forman: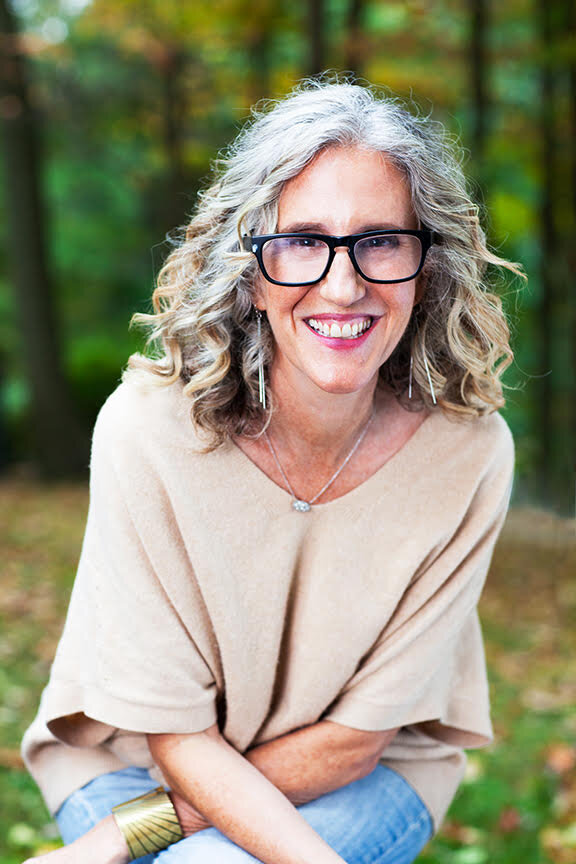 Gayle Forman is an award-winning author and journalist whose articles have appeared in numerous publications, including Seventeen, Cosmopolitan, and Elle in the US. Gayle Forman's novel, If I Stay, was released as a blockbuster movie starring Chloë Grace Moretz in 2014. Her most recent YA novel is We Are Inevitable. Gayle lives in Brooklyn, New York with her family.
Website | Twitter | Instagram | TikTok | Facebook | Goodreads | Amazon | BookBub
My Review:
This was such a great middle grade read that would work wonderfully as a read aloud. As an adult, I loved seeing the story through the eyes of the children. I had read some PR materials about the book that I think gave away an important plot point that I would have preferred to discover while reading the book. However, some parents will want to know about this content ahead of time.
I thought Bug was such a sweet and innocent character. Through her eyes we witness many things she does not yet understand – Skinheads, homophobia, transphobia, racism, and AIDS. As the story takes place in 1987, it was interesting to see how times have changed – and how some things have not. I enjoyed reading this book personally and I would definitely hand it to my 11 year old son.
Frankie & Bug Giveaway:
3 winners will receive a finished copy of FRANKIE & BUG, US Only.
Tour Schedule:
Week One:
Week Two:
Week Three:
Week Four:
Week Five:
Week Six:
This was an excellent middle grade book that would be great for a read aloud with kids!