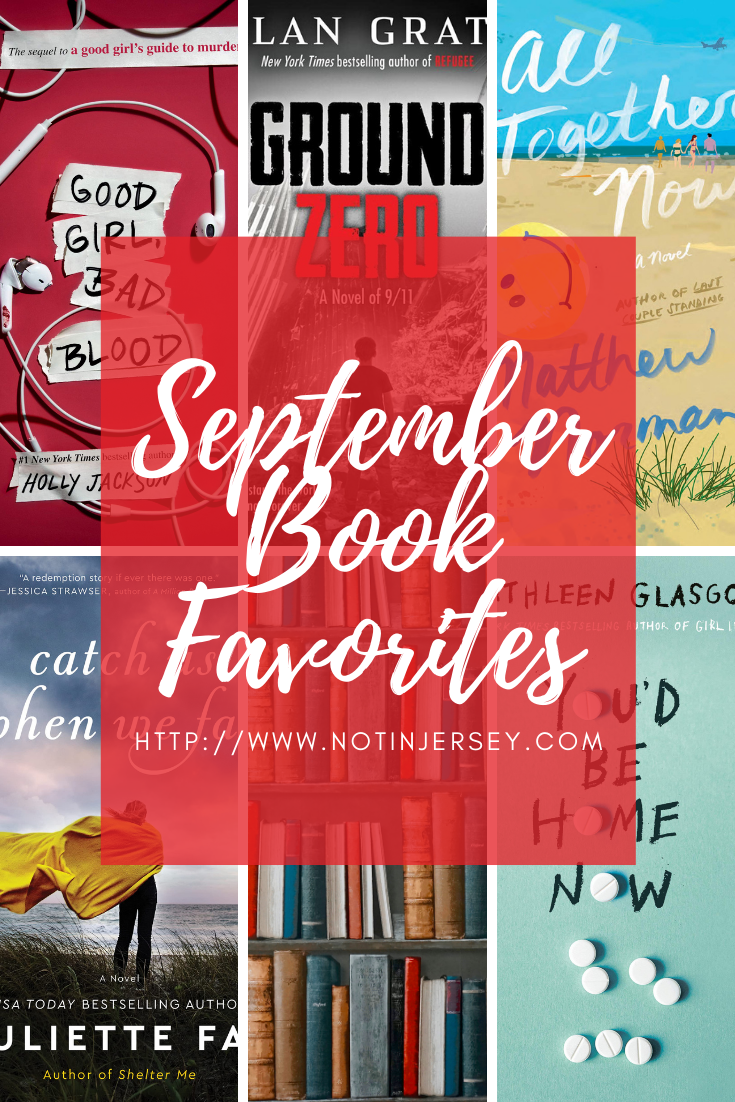 This month, I have read a few 5 star books, some of which I have already shared individually! Since the month isn't over, there's a chance I will still read another 5 star before it ends. You can see the first half of my September reading here and I will share the rest of my September reads next week. The Amazon links to the books I've read are affiliate links and if you use them and make a purchase, I may receive a small commission.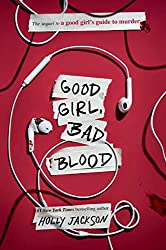 Title: Good Girl, Bad Blood
Author: Holly Jackson
Genre: YA Thriller
Publisher: Delacorte, 3/2/21
Source: Get Underlined
Why I Read It: Sent to me for my review.
My Rating: 5 Stars
I have had the sequel to A Good Girl's Guide To Murder on my list for a long time and was thrilled to be able to receive a copy in advance of the 3rd book's release – I hope that I receive a copy of that one too! I loved the first one and loved this one as well, although it seemed a bit darker than the first and seems to leave Pip in a bad place.
"Pip is not a detective anymore. With the help of Ravi Singh, she released a true-crime podcast about the murder case they solved together last year. The podcast has gone viral, yet Pip insists her investigating days are behind her. But she will have to break that promise when someone she knows goes missing. Jamie Reynolds has disappeared, on the very same night the town hosted a memorial for the sixth-year anniversary of the deaths of Andie Bell and Sal Singh. The police won't do anything about it. And if they won't look for Jamie then Pip will, uncovering more of her town's dark secrets along the way… and this time everyone is listening. But will she find him before it's too late?"
I loved the included multi media and podcast aspects and thought this book was well plotted. There is a creepy part that had to do with a serial killer that definitely had me creeped out! I am very excited to read the third book in this series!
---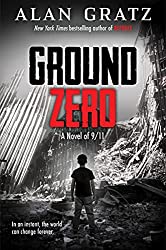 Title: Ground Zero
Author: Alan Gratz
Genre: Middle Grade Contemporary Fiction
Publisher: Scholastic Audiobooks, 2/2/21
Source: Library Audio App (Hoopla)
Why I Read It: Buddy Read and 9/11 Anniversary
My Rating: 5 Stars
It is possible that part of this book is historical fiction – but is 20 years ago historical? If you are a child who wasn't born in 2001, it might be!
"September 11, 2001, New York City: Brandon is visiting his dad at work, on the 107th floor of the World Trade Center. Out of nowhere, an airplane slams into the tower, creating a fiery nightmare of terror and confusion. And Brandon is in the middle of it all. Can he survive — and escape? September 11, 2019, Afghanistan: Reshmina has grown up in the shadow of war, but she dreams of peace and progress. When a battle erupts in her village, Reshmina stumbles upon a wounded American soldier named Taz. Should she help Taz — and put herself and her family in mortal danger?"
I really liked the stories of the two kids living in completely different parts of the world and the way their stories aligned and intertwined. I listened to the audio of this book and it was a quick listen. While 9/11 stories are sad and difficult, I think this one is an important read.
---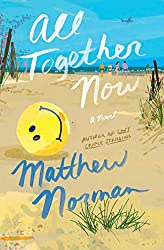 Title: All Together Now
Author: Matthew Norman
Genre: Contemporary Fiction
Publisher: Ballantine Books, 6/15/21
Source: Publisher
Why I Read It: Buddy Read
My Rating: 5 Stars
I have had this book for a few months and I'm glad I was able to pick it up this month. It was a great read for the end of summer, taking place over a weekend spent in a beach town.
"At just thirty-five, reclusive billionaire Robbie Malcolm is a renowned financial prognosticator, a celebrated philanthropist, and a mathematical genius. Also, he's dying, which is a fact he's carefully concealing from the world. As he takes stock, Robbie realizes that his wealth means nothing if he can't help the people who matter most. So he invites his oldest friends—Blair, Cat, and Wade—to their beloved Fenwick Island on the coast of Delaware to share his secret and to reveal plans for each of them that he believes will change their lives forever. However, Robbie isn't the only one with secrets. The bonds the friends formed as teenagers still exist, but adulthood has brought a whole new set of complications, like unrequited loves, marriages on the brink, and so much unfulfilled potential. Robbie's plans may look good on paper, but are they any match for the utter disaster that is real life? As everything comes to light over a wild weekend full of surprises, Robbie learns there are still some things money can't buy, and a group of friends who thought their best years were behind them realize just how much they have to look forward to."
This was such a lovely story about a group of friends who each have problems and secrets that Robbie wants to fix. I loved the Beatles references and the somewhat meta title that refers both to the group getting back together and a book that Wade is trying to publish. This was a light and sweet read.
---
My last two favorites are books I've already shared – Catch Us When We Fall and You'd Be Home Now. I really enjoyed them both!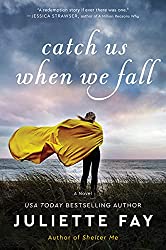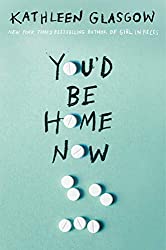 Come back next week for the rest of my September reads – and possibly more favorites!
Do you have a favorite book you've read this month?