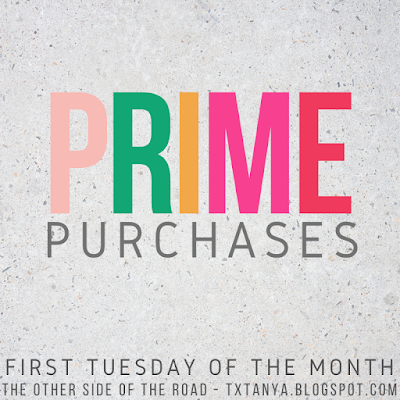 This month I'm once again linking up with Tanya to share what I've been purchasing via Amazon. I'm a day early because tomorrow is Rosh Hashanah and I will not be online (Wednesday too). These links are affiliate links, which means that if you click them and make a purchase, I may receive a small incentive.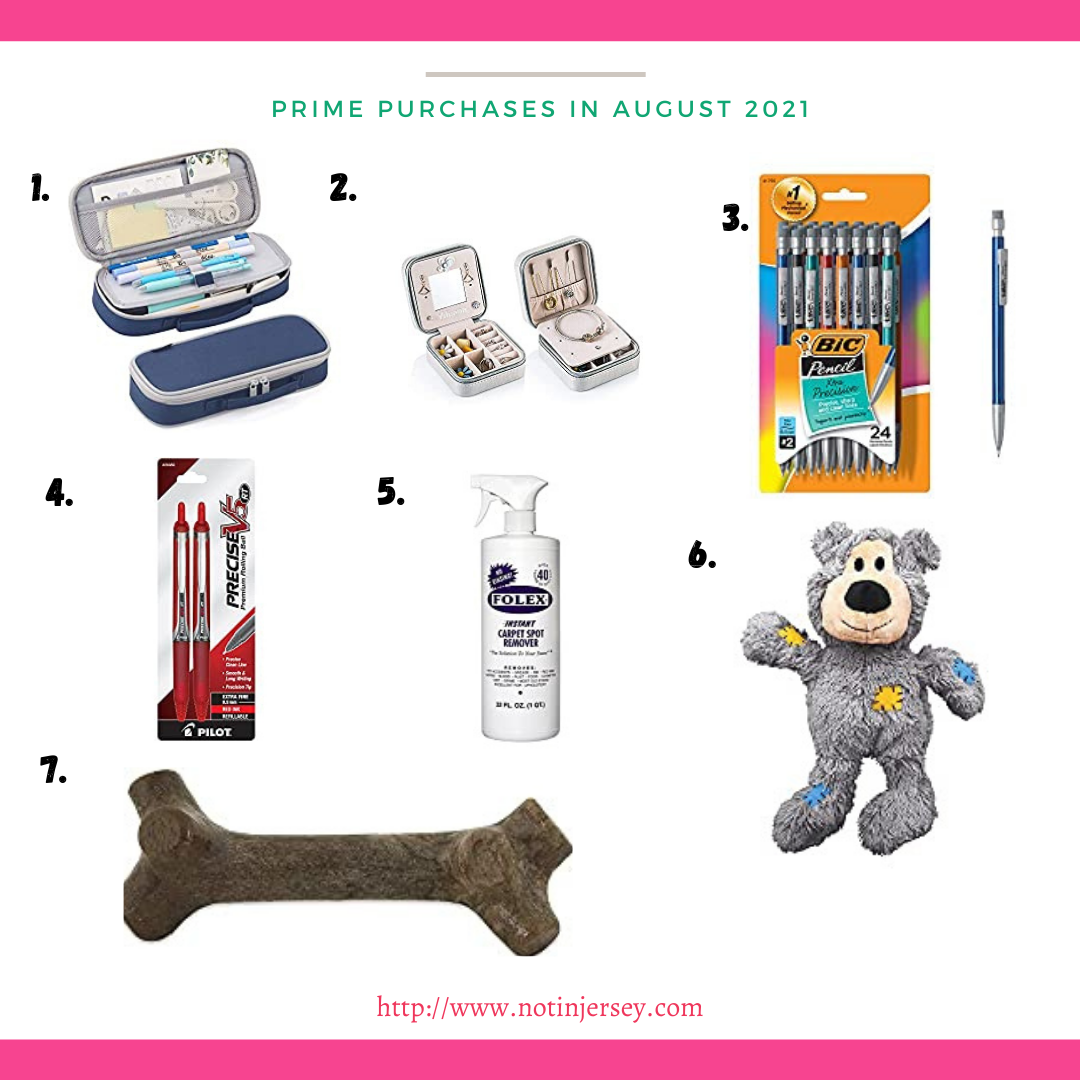 1. Navy Blue Pencil Case – Gabbie ordered this for school.
2. Travel Jewelry Case – Gabbie also ordered this because she isn't allowed to wear jewelry for dance, which she has in the morning, and she wants to bring her jewelry along to put on for the rest of the day.
3. BIC Xtra Precision Mechanical Pencils – .5 mm – Zachary is super picky and likes his pencils to have a thicker line. These .5 mm pencils are usually more expensive, but when I checked the price wasn't bad. They were out of stock but came back available quicker than they had said they would, so he is happy.
4. Pilot Precise v5 Red Pens – Both boys needed red pens for school and I gave them each one that I had, but Zachary was worried he would lose his, so I ordered these to have on hand. They were on sale because they were out of stock, but they also came in pretty quickly.
5. Folex Instant Carpet Spot Remover – Danielle recommended this and I decided to try it on our foster dog rug spots. I think it worked somewhat and I probably need to reapply, since the stains had been setting for awhile!
6. Kong Wild Knots Dog Toy – Marigold is quite a chewer and her ultimate goal is to destuff all the toys and remove all their squeakers. I asked for some tougher toy recommendations and someone mentioned this one. She did tear this apart pretty quickly, sadly.
7. Pet Qwerks BarkBone Stick – This was also recommended and it's less enticing for her because there's nothing to tear apart, but she has chewed on it a bit since we got it!
I also ordered a shirt and for some reason my order was canceled and refunded, and now the one I wanted is out of stock. I feel like they didn't have it and canceled it, although they made it look like I was the one that canceled or returned the order!
Have you ordered anything from Amazon lately?