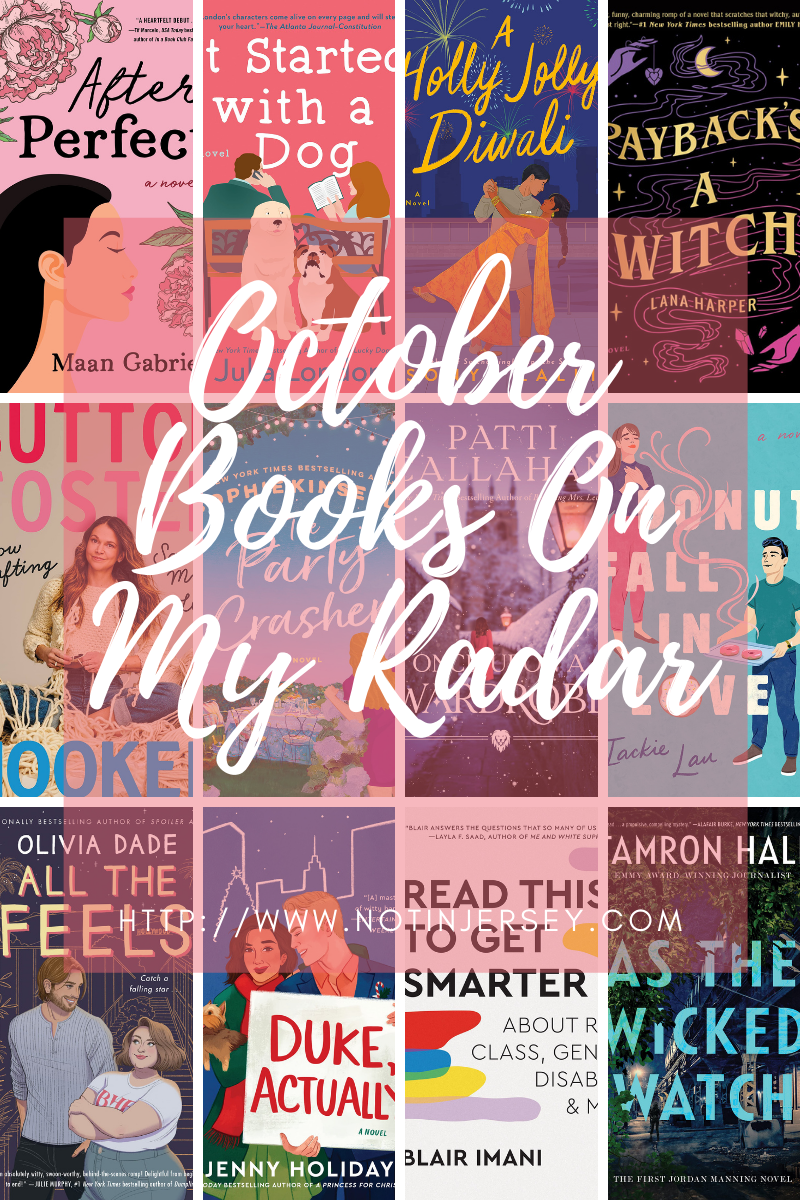 Today I'm sharing some of the October books on my radar. These are books that are releasing this October that I'm excited about, interested in reading, or just wanting to share with others. There are always so many books coming out that this definitely doesn't cover all of the books that one may be interested in reading. I have marked the dates the books release next to their titles! This post contains Amazon affiliate links. If you choose to make a purchase after clicking on my link, I may receive a small commission.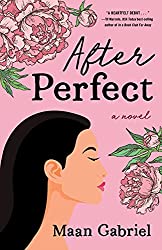 After Perfect by Maan Gabriel (10/5) – Thirty-six-year-old Gabriella Stevens is living a quiet and content fairy tale as a devoted housewife to Simon—just as her traditional Filipino mother has always told her to do—when, after sixteen years of marriage and twenty years together, he tells he wants a divorce.
Simon has been Gabby's everything since they were kids; without him, her world implodes. But as she navigates her way through the wreckage of the marriage she thought would last forever, she becomes determined to make a life on her own. With New York City as her backdrop, Gabby—single for the first time since she was a teenager—goes back to school, gets her first real job, and faces unfamiliar reality with determination.
Gabby's life takes another turn when she falls in love with her mysterious but utterly beautiful creative writing professor, Colt. Being with Colt is exhilarating for her—something new, something exciting and beyond understanding. He is almost seven years her junior, and a literary genius. But he is also battling demons of his own: a tragic past that may have made him incapable of love.
Is Gabby destined for another heartbreak—or will her connection with Colt be what unbreaks her?
---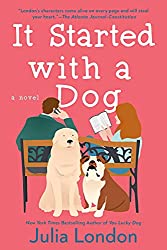 It Started With a Dog by Julia London (10/5) – Thanks to an accidental phone swap, two adorable rescue pups, and a coffeehouse clash, a holiday flirtation goes to the dogs and hilarity ensues, from New York Times bestselling author Julia London.
All Harper Thompson wants for Christmas is the huge promotion she's worked so hard for—which she should get, as long as her launch of the hip new coffeehouse, Deja Brew, goes according to plan. Jonah Rogers is trying to save his family's coffee shop, Lucky Star, from going out of business, which will be tough with the brand-new Deja Brew opening across the street.
When Jonah and Harper meet for the first time after accidentally swapping phones, their chemistry is as electric as a strand of Christmas lights. He's a tall, handsome, compassionate hunk of engineer, and she's an entrepreneur whose zest for life is very sexy. They love all the same things, like scary movies, greasy food—and most of all, dogs. It's a match made in heaven…until Jonah finds out that Harper's the one about to put him out of business.
Only one coffee shop likely can survive, and a competition of one-upmanship ensues in a battle of the brews. The paws really come out when the local rescue shelter has a fundraiser where local businesses foster dogs, and patrons vote with their dollars for their favorite pup. Harper takes in an adorable old bulldog on behalf of Deja Brew, while Jonah fosters a perky three-legged dachshund for Lucky Star. As the excitement builds for who will be crowned King Mutt and king of the coffee hill, Harper and Jonah must decide if their connection was all steam or if they are the perfect blend.
---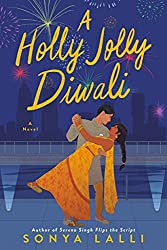 A Holly Jolly Diwali by Sonya Lalli (10/5) – One type-A data analyst discovers her free-spirited side on an impulsive journey from bustling Mumbai to the gorgeous beaches of Goa and finds love waiting for her on Christmas morning.
Twenty-nine-year-old Niki Randhawa has always made practical decisions. Despite her love for music and art, she became an analyst for the stability. She's always stuck close to home, in case her family needed her. And she's always dated guys that seem good on paper, rather than the ones who give her butterflies. When she's laid off, Niki realizes that practical hasn't exactly paid off for her. So for the first time ever, she throws caution to the wind and books a last-minute flight for her friend Diya's wedding.
Niki arrives in India just in time to celebrate Diwali, the festival of lights, where she meets London musician Sameer Mukherji. Maybe it's the splendor of Mumbai or the magic of the holiday season, but Niki is immediately drawn to Sam. At the wedding, the champagne flows and their flirtatious banter makes it clear that the attraction is mutual.
When Niki and Sam join Diya, her husband and their friends on a group honeymoon, their connection grows deeper. Free-spirited Sam helps Niki get in touch with her passionate and creative side, and with her Indian roots. When she gets a new job offer back home, Niki must decide what she wants out of the next chapter of her life—to cling to the straight and narrow like always, or to take a leap of faith and live the kind of bold life the old Niki never would have dreamed of.
---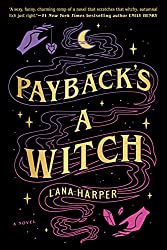 Payback's A Witch by Lana Harper (10/5) – Chilling Adventures of Sabrina meets The L Word in this fresh, sizzling rom-com by Lana Harper.
Emmy Harlow is a witch but not a very powerful one—in part because she hasn't been home to the magical town of Thistle Grove in years. Her self-imposed exile has a lot to do with a complicated family history and a desire to forge her own way in the world, and only the very tiniest bit to do with Gareth Blackmoore, heir to the most powerful magical family in town and casual breaker of hearts and destroyer of dreams.
But when a spellcasting tournament that her family serves as arbiters for approaches, it turns out the pull of tradition (or the truly impressive parental guilt trip that comes with it) is strong enough to bring Emmy back. She's determined to do her familial duty; spend some quality time with her best friend, Linden Thorn; and get back to her real life in Chicago.
On her first night home, Emmy runs into Talia Avramov—an all-around badass adept in the darker magical arts—who is fresh off a bad breakup . . . with Gareth Blackmoore. Talia had let herself be charmed, only to discover that Gareth was also seeing Linden—unbeknownst to either of them. And now she and Linden want revenge. Only one question stands: Is Emmy in?
But most concerning of all: Why can't she stop thinking about the terrifyingly competent, devastatingly gorgeous, wickedly charming Talia Avramov?
---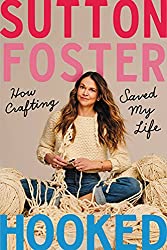 Hooked by Sutton Foster (10/12) – From the 2-time Tony Award-winner and the star of TV's Younger, funny and intimate stories and reflections about how crafting has kept her sane while navigating the highs and lows of family, love, and show business (and how it can help you, too).
Whether she's playing an "age-defying" book editor on television or dazzling audiences on the Broadway stage, Sutton Foster manages to make it all look easy. How? Crafting. From the moment she picked up a cross stitch needle to escape the bullying chorus girls in her early performing days, she was hooked. Cross stitching led to crocheting, crocheting led to collages, which led to drawing, and so much more. Channeling her emotions into her creations centered Sutton as she navigated the significant moments in her life and gave her tangible reminders of her experiences. Now, in this charming and poignant collection, Sutton shares those moments, including her fraught relationship with her agoraphobic mother; a painful divorce splashed on the pages of the tabloids; her struggles with fertility; the thrills she found on the stage during hit plays like Thoroughly Modern Millie, Anything Goes, and Violet; her breakout TV role in Younger; and the joy of adopting her daughter, Emily. Accompanying the stories, Sutton has included crochet patterns, recipes, and so much more!
Witty and poignant, Hooked will leave readers entertained as well as inspire them to pick up their own cross stitch needles and paintbrushes.
---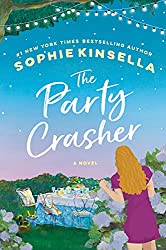 The Party Crasher by Sophie Kinsella (10/12) – From the #1 New York Times bestselling author of Love Your Life comes a humorous and heartwarming novel about family, set against the backdrop of the most fabulous party you've ever snuck into.
It's been over two years since Effie's beloved parents got divorced, destroying the image of the happy, loving childhood she thought she had. Since then, she's become estranged from her father and embarked on a feud with his hot (and much younger) girlfriend, Krista. And now, more earth-shattering news: Greenoaks, the rambling Victorian country house Effie called home her whole life, has been sold.
When Krista decides to throw a grand "house cooling" party, Effie is originally left off the guest list—and then receives a last-minute "anti-invitation" (maybe it's because she called Krista a gold-digger, but Krista totally deserved it, and it was mostly a joke anyway). Effie declines, but then remembers a beloved childhood treasure is still hidden in the house. Her only chance to retrieve it is to break into Greenoaks while everyone is busy celebrating. As Effie sneaks around the house, hiding under tables and peeping through trapdoors, she realizes the secrets Greenoaks holds aren't just in the dusty passageways and hidden attics she grew up exploring. Watching how her sister, brother, and dad behave when they think no one is looking, Effie overhears conversations, makes discoveries, and begins to see her family in a new light. Then she runs into Joe—the love of her life, who long ago broke her heart, and who's still as handsome and funny as ever—and even more truths emerge.
But will Effie act on these revelations? Will she stay hidden or step out into the party and take her place with her family? And truthfully, what did she really come back to Greenoaks for? Over the course of one blowout party, Effie realizes that she must be honest with herself and confront her past before she'll ever be able to face her future.
---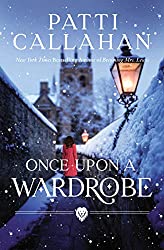 Once Upon a Wardrobe by Patti Callahan (10/19) –
"Where did Narnia come from?"
The answer will change everything.
Megs Devonshire is brilliant with numbers and equations, on a scholarship at Oxford, and dreams of solving the greatest mysteries of physics.
She prefers the dependability of facts—except for one: the younger brother she loves with all her heart doesn't have long to live. When George becomes captivated by a brand-new book called The Lion, the Witch and the Wardrobe and begs her to find out where Narnia came from, there's no way she can refuse.
Despite her timidity about approaching the famous author, Megs soon finds herself taking tea with the Oxford don and his own brother, imploring them for answers. What she receives instead are more stories . . . stories of Jack Lewis's life, which she takes home to George.
Why won't Mr. Lewis just tell her plainly what George wants to know? The answer will reveal to Meg many truths that science and math cannot, and the gift she thought she was giving to her brother—the story behind Narnia—turns out to be his gift to her, instead: hope.
---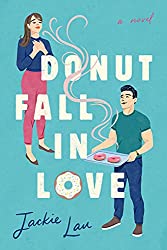 Donut Fall In Love by Jackie Lau (10/26) – A baker provides the sweetest escape for an actor in this charming romantic comedy.
Actor Ryan Kwok is back in Toronto after the promotional tour for his latest film, a rom-com that is getting less-than-stellar reviews. After years of constant work and the sudden death of his mother, Ryan is taking some much-needed time off. But as he tries to be supportive to his family, he struggles with his loss and doesn't know how to talk to his dad—who now trolls him on Twitter instead of meeting him for dim sum.
Innovative baker Lindsay McLeod meets Ryan when he knocks over two dozen specialty donuts at her bakery. Their relationship is off to a messy start, but there's no denying their immediate attraction. When Ryan signs up for a celebrity episode of Baking Fail, he asks Lindsay to teach him how to bake and she agrees.
As Lindsay and Ryan spend time together, bonding over grief and bubble tea, it starts to feel like they're cooking up something sweeter than cupcakes in the kitchen.
---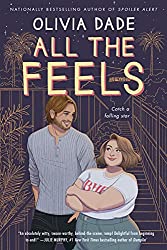 All The Feels by Olivia Dade (10/26) –
Following Spoiler Alert, Olivia Dade returns with another utterly charming romantic comedy about a devil-may-care actor—who actually cares more than anyone knows—and the no-nonsense woman hired to keep him in line.
"An absolutely witty, swoon worthy behind the scenes romp! Delightful from beginning to end!"–Julie Murphy, #1 New York Times bestselling author of Dumplin'
Alexander Woodroe has it all. Charm. Sex appeal. Wealth. Fame. A starring role as Cupid on TV's biggest show, Gods of the Gates. But the showrunners have wrecked his character, he's dogged by old demons, and his post-show future remains uncertain. When all that reckless emotion explodes into a bar fight, the tabloids and public agree: his star is falling.
Enter Lauren Clegg, the former ER therapist hired to keep him in line. Compared to her previous work, watching over handsome but impulsive Alex shouldn't be especially difficult. But the more time they spend together, the harder it gets to keep her professional remove and her heart intact, especially when she discovers the reasons behind his recklessness…not to mention his Cupid fanfiction habit.
When another scandal lands Alex in major hot water and costs Lauren her job, she'll have to choose between protecting him and offering him what he really wants—her. But he's determined to keep his improbably short, impossibly stubborn, and extremely endearing minder in his life any way he can. And on a road trip up the California coast together, he intends to show her exactly what a falling star will do to catch the woman he loves: anything at all.
---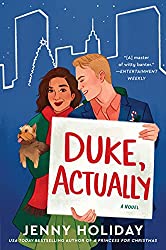 Duke, Actually by Jenny Holiday (10/26) –
USA Today bestselling author Jenny Holiday follows A Princess for Christmas with another delightful contemporary Christmas romance between a playboy baron and a woman who has said goodbye to love.
"[A] master of witty banter."—Entertainment Weekly
There's a royal wedding on, and things are about to get interesting.
Meet the man of honor
Maximillian von Hansburg, Baron of Laudon and heir to the Duke of Aquilla, is not having a merry Christmas. He's been dumped by a princess, he's unemployed, and his domineering father has sent him to New York to meet a prospective bride he has no interest in. In the city, he meets Dani Martinez, a smart (and gorgeous) professor he's determined to befriend before their best friends marry in the Eldovian wedding of the century.
Meet the best woman
Newly single, no-nonsense New Yorker Dani is done with love—she even has a list entitled "Things I Will Never Again Do for a Man"—which is why she hits it off with notorious rake Max. He's the perfect partner for snow angels in Central Park and deep conversations about the futility of love.
It's all fun and games until their friendship deepens into attraction and, oops…
Falling in love was never part of the plan.
---
Read This To Get Smarter by Blair Imani (10/26) – An approachable guide to being an informed, compassionate, and socially conscious person today—from discussions of race, gender, and sexual orientation to disability, class, and beyond—from critically acclaimed historian, educator, and author Blair Imani.

"Blair answers the questions that so many of us are asking."—Layla F. Saad, author of Me and White Supremacy
We live in a time where it has never been more important to be knowledgeable about a host of social issues, and to be confident and appropriate in how to talk about them. What's the best way to ask someone what their pronouns are? How do you talk about racism with someone who doesn't seem to get it? What is intersectionality, and why do you need to understand it? While it can seem intimidating or overwhelming to learn and talk about such issues, it's never been easier thanks to educator and historian Blair Imani, creator of the viral sensation Smarter in Seconds videos.
Accessible to learners of all levels—from those just getting started on the journey to those already versed in social justice—Read This to Get Smarter covers a range of topics, including race, gender, class, disability, relationships, family, power dynamics, oppression, and beyond. This essential guide is a radical but warm and non-judgmental call to arms, structured in such a way that you can read it cover to cover or start with any topic you want to learn more about.
With Blair Imani as your teacher, you'll "get smarter" in no time, and be equipped to intelligently and empathetically process, discuss, and educate others on the crucial issues we must tackle to achieve a liberated, equitable world.
---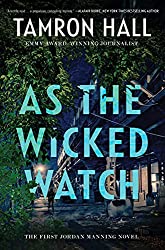 As The Wicked Watch by Tamron Hall (10/26) – The first in a thrilling new series from Emmy Award-winning TV Host and Journalist Tamron Hall, As The Wicked Watch follows a reporter as she unravels the disturbing mystery around the deaths of two Black girls; the work of a serial killer terrorizing Chicago.
When crime reporter Jordan Manning leaves her hometown in Texas to take a job at a television station in Chicago, she's one step closer to her dream: a coveted anchor chair on a national network.
Jordan is smart and aggressive, with unabashed star-power, and often the only woman of color in the newsroom. Her signature? Arriving first on the scene—in impractical designer stilettos. Armed with a master's degree in forensic science and impeccable instincts, Jordan has been able to balance her dueling motivations: breaking every big story—and giving a voice to the voiceless.
From her time in Texas, she's covered the vilest of human behaviors but nothing has prepared her for Chicago. Jordan is that rare breed of a journalist who can navigate a crime scene as well as she can a newsroom—often noticing what others tend to miss. Again and again, she is called to cover the murders of Black women, many of them sexually assaulted, most brutalized, and all of them quickly forgotten.
All until Masey James—the story that Jordan just can't shake, despite all efforts. A 15-year-old girl whose body was found in an abandoned lot, Masey has come to represent for Jordan all of the frustration and anger that her job often forces her to repress. Putting the rest of her work and her (fraying) personal life aside, Jordan does everything she can to give the story the coverage it desperately requires, and that Black children rarely receive.
Jordan is convinced that there's a serial killer on the loose and he's hiding in plain sight.
---
Are any of these on your radar?