Today I am excited to be featuring the book Catch Us When We Fall by Juliette Fay on the Blog Tour hosted by Get Red PR! I am sharing my review of this book, so be sure to read on. This post contains affiliate links, so if you use them and make a purchase, I may receive a small commission.
About The Book: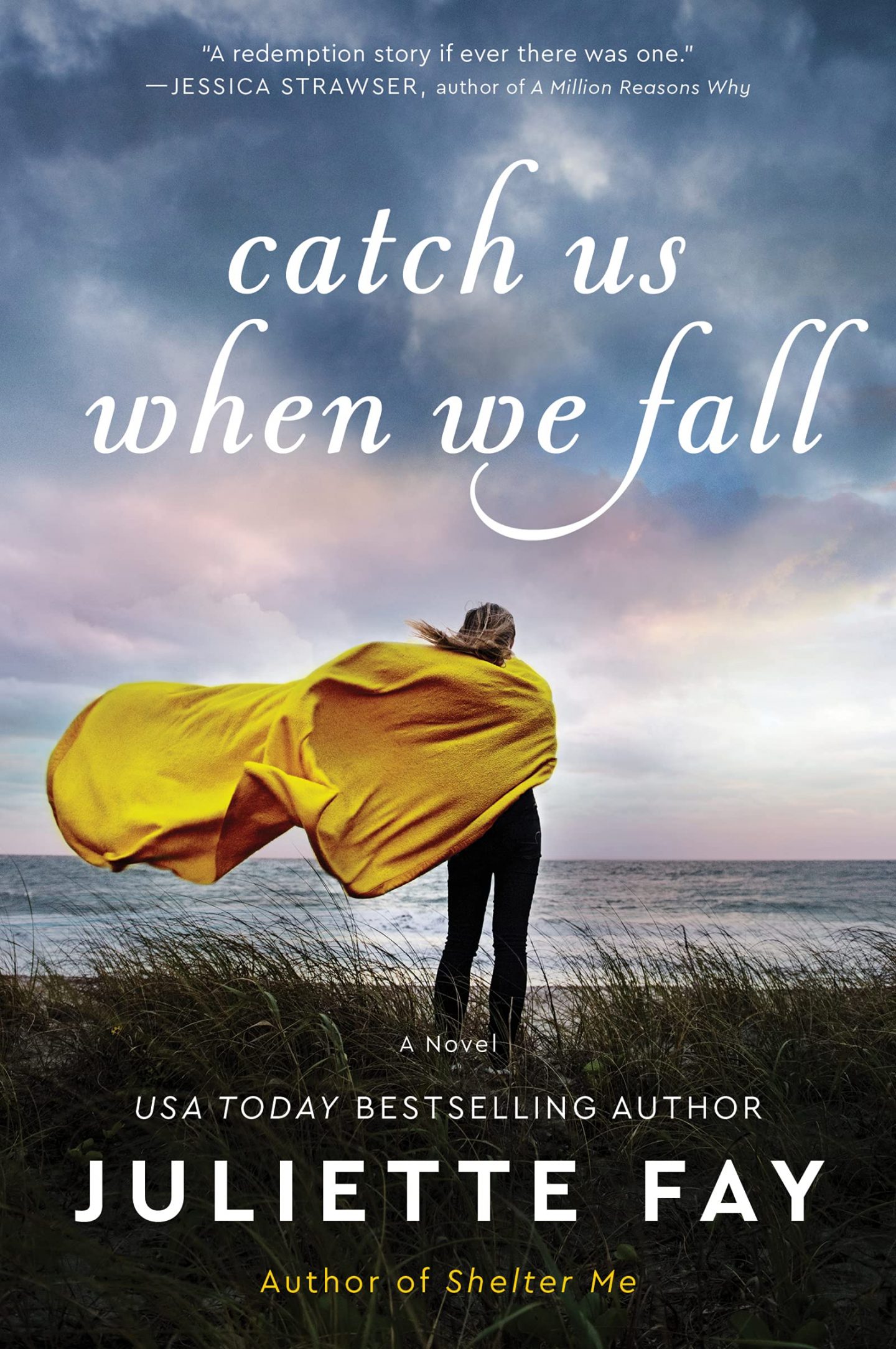 Title: Catch Us When We Fall
Author: Juliette Fay
Publisher: William Morrow, 9/21/21
Genre: Contemporary Fiction

Book Description:
If you love the emotionally complex novels of JoJo Moyes and the dramatic books of Jodi Picoult, you won't want to miss this newest book about second chances, redemption, and the power of hope from USA Today bestselling author of Shelter Me, Juliette Fay.
On her own since the age of eighteen, Cass Macklin dated brilliant, troubled Ben McGreavy, convinced he was the smartest person she'd ever known. They partied their way through their twenties, slowly descending into a bleak world of binge-drinking and broken promises, inebriated for most of a decade. Now Ben is dead, and Cass is broke, homeless, scared…and pregnant.
Determined to have a healthy pregnancy and raise Ben's baby, Cass has to find a way to stop drinking and build a stable life for herself and her child. But with no money, skills, or sober friends or family, the task seems insurmountable. At wit's end, Cass turns to the only person with the means to help her: Ben's brother Scott, third basemen for the Boston Red Sox, a man with a temper and problems of his own.
The two make a deal that neither one of them is sure they can live up to. As Cass struggles to take control of her life and to ask for help when she needs it, Scott begins to realize there's a life for him beyond the baseball diamond.
By turns heartbreaking and humorous, with its message that change is possible, that forgiveness can be freely given, and that life, though imperfect, is worth embracing, Catch Us When We Fall is a story of human connectedness and hope.
About Juliette Fay:
Juliette Fay is the award-winning, bestselling author of five previous novels, including Shelter Me, a Massachusetts Book Award and Indie Next pick, and The Tumbling Turner Sisters, a USA Today bestseller. Juliette is a graduate of Boston College and Harvard University, and lives in Massachusetts with her family.
My Review:
A long time ago, I read Juliette Fay's book Shelter Me, and I still own it. Being that I only used to keep books I loved, I knew I must have loved that one! So I also knew that I was excited to read this one. And sure enough, Catch Us When We Fall was a 5 star read for me.
This moving and sweet story is one of alcoholism, which is not an easy topic. Cass moves in with her boyfriend's brother after her boyfriend dies from alcohol poisoning and Cass has nowhere else to go. Scott really steps up, allowing Cass to stay with him and helping to make sure she keeps herself and her baby safe.
The friendships in this book are great, including those with Laurel and her family. Cass learns that helping other people is just as important to her recovery as helping herself.
This book does contain references to past abuse and descriptions of assault.
This book would make it to my monthly favorites post if I was not already covering it here today!