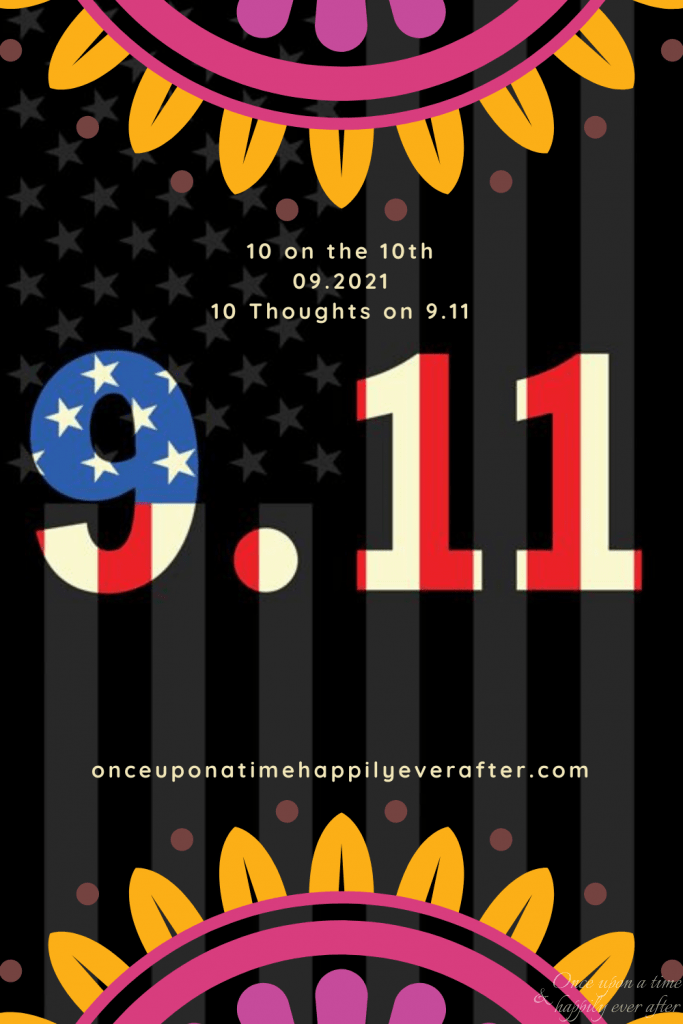 Today I'm linking up with Leslie for her 10 on the 10th link up. This month's topic is 10 Memories of 9/11 on the 20th Anniversary. I can hardly believe it's been 20 years since that day.
1. I was 22 years old on 9/11/01 and I had been married to Dave for almost one year. I was in my second year of graduate school for social work and that day was my second day of my internship at a counseling center in NJ. I was meant to go in late that day, so I was still at home when Dave called me and told me to put on the TV.
2. When I put on the TV, all I got was static. Came to find out that our TV was broadcast from the WTC, so it had been knocked out. (We didn't have cable at the time.) Dave told me that a plane had hit the World Trade Center and I said something about how I had always been scared about a plane crashing on me. He clarified that actually two planes had hit the towers and it wasn't an accident.
3. I was able to listen to the radio, and I will never forget the sound of the news casters voices when they broadcast the towers collapsing.
4. We had dial up internet and I alternated between calling my mom and dialing up to the internet to try to see what was happening. At the time, I had a friend from a message board who worked in the WTC. Somehow we were able to confirm that she had made it out (she worked on a lower floor).
5. Dave was in Newark, NJ at work and decided to come home at that point. He did so by sharing a taxi with someone he didn't know. He told me I shouldn't go into my internship location and they weren't happy with me! We ended up heading to my parents' house because we lived on the 8th floor of an apartment building in viewing distance of Newark Airport (we could also see the smoke from the towers) and we were nervous to stay there.
6. On the way to my parents', we saw a woman walking in the street just praying. Otherwise, things were quiet. We spent the day glued to the news.
7. Dave's dad worked in the city at the time and basically walked home to NJ, eventually getting a ride across the bridge.
8. The first day of classes for grad school were on 9/12 and they didn't close school, even though it was located in the city and the mayor said only essential people should be coming in. Dave didn't have work, so he came with me. The city was so quiet and eerie that day.
9. Our first time seeing Ground Zero was just a few days later. I made these scrapbook pages at the time.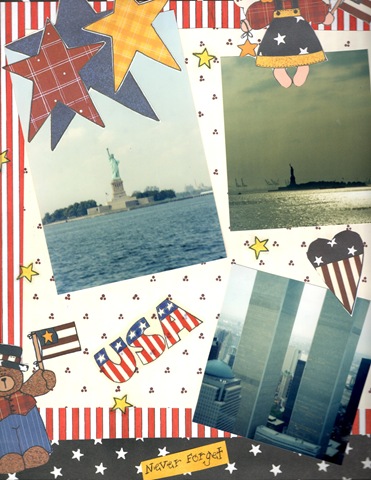 10. I had never felt so connected to NYC until that day. I am from NJ and had always been able to visit NYC easily, but I took it for granted. On 9/11 I felt the love for NYC.
Since 9/11, I have been to the memorial multiple times and we visited the museum as well. It is a day that anyone who was old enough will always remember.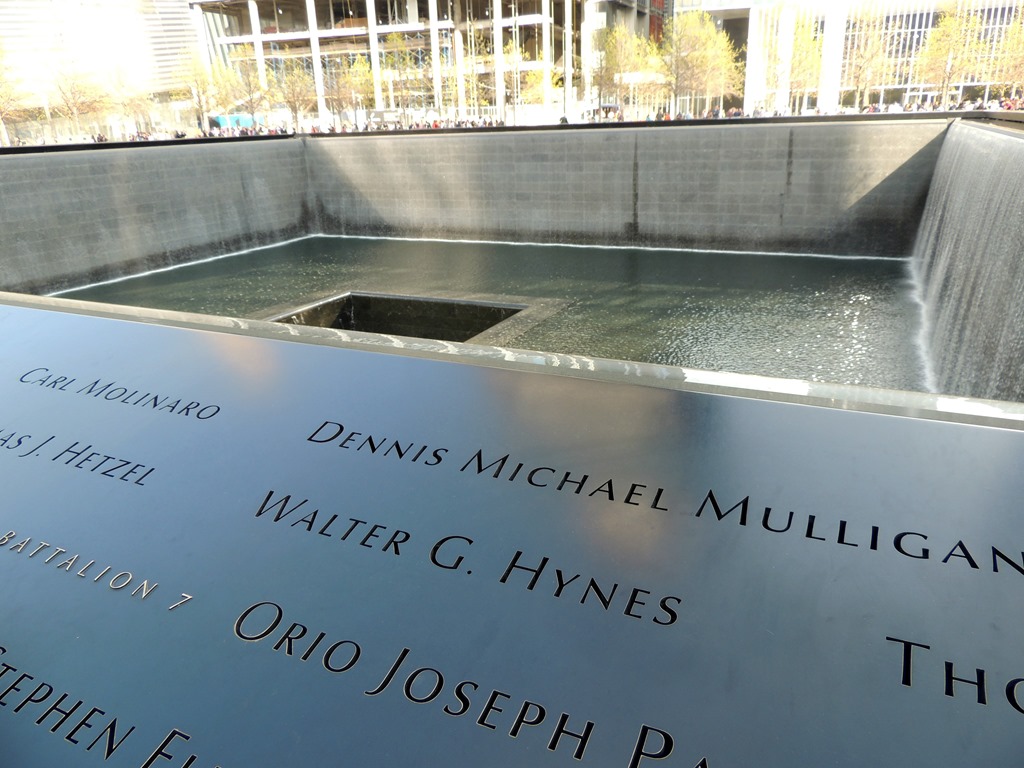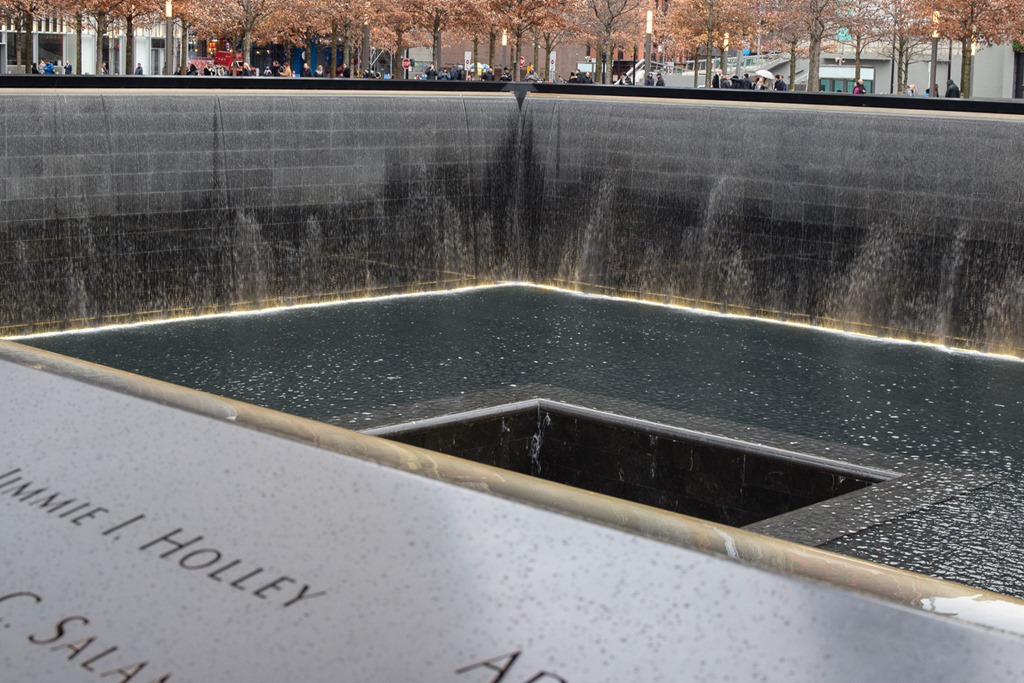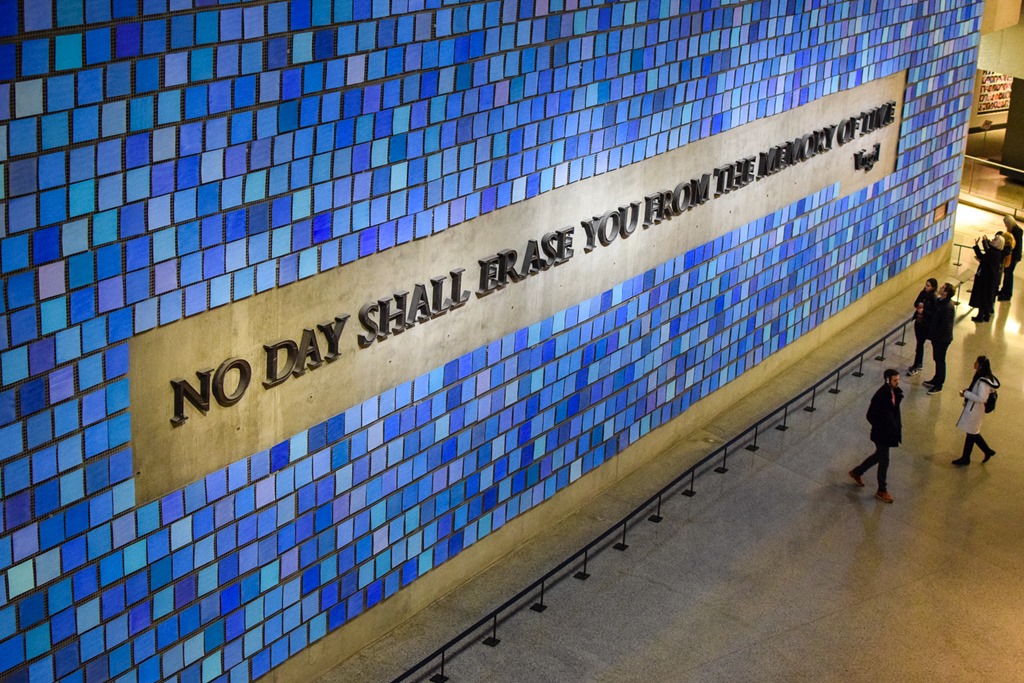 These blue squares represent the color of the sky that day.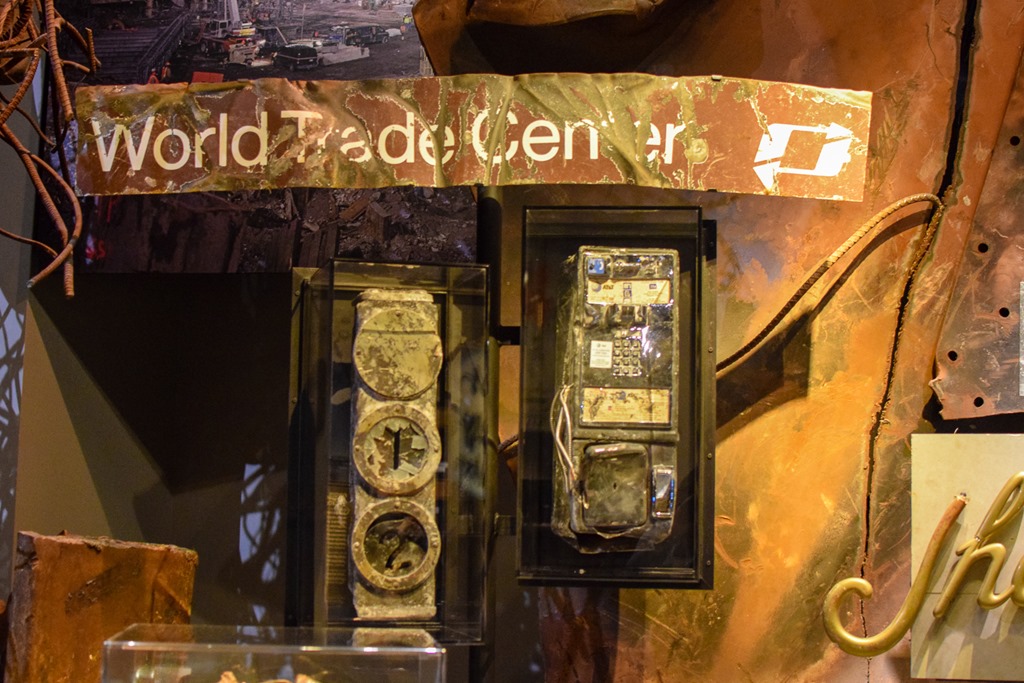 A book that everyone should read: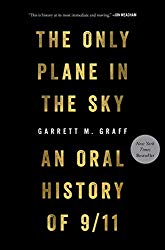 And for children: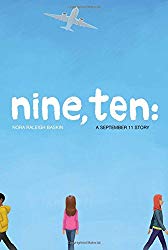 Where were you 20 years ago on 9/11?