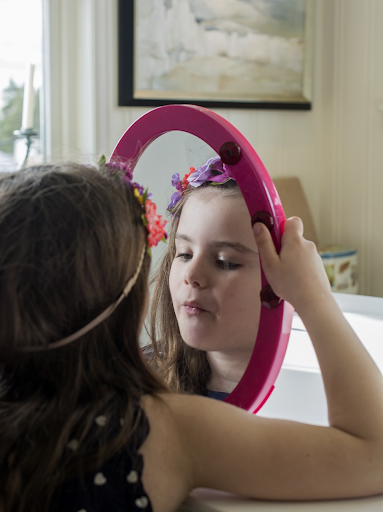 Pixabay – CC0 License
When our child appears to have image issues, it can feel like a little dagger to the heart. Sometimes, it's easy to notice when children feel good about themselves, but not when they do not feel good about themselves. It is important for children to have a solid sense of self-esteem, because it gives them the confidence to try new things, instills pride, but it also helps children cope with mistakes. So how can we help our children to build self esteem in the right ways?
Focus on Their Strengths
We can very easily fixate on negative things about ourselves. But we can make the mistake of thinking that while we are focusing on the negative about ourselves, this won't necessarily translate to our children. If we have a niggling doubt about crooked teeth, and we are complaining that we need invisible braces, we are not setting the right example. You have to pay attention to what your child does well, and what they enjoy. But also, if they have self-doubts about themselves, it's about recognizing that you have set the precedent in the household, in which case, rectifying your attitude towards yourself can help as well. But when we focus more on the strengths than the weaknesses, this will help our children feel better about themselves and will improve their behavior.
Helping Your Child Learn to Do Things
With every age, there comes new things for children to learn, and we have to remember that as your child grows, they will be learning new things, and understand that we shouldn't do things for them. Make sure that your child has a chance to learn, so when they overcome a challenge, they will feel proud. But you have to be appropriate with the challenges. For example, when you have a toddler putting their shoes on, you can show them once, and then let them try it, but it's important to remember that the challenges should not be too easy or too difficult.
Avoiding Harsh Criticism
When our children hear things about themselves from other people, it can translate quickly into how they actually feel about themselves. When they start to hear harsh criticism, this can be harmful rather than motivating, which will hinder their self-esteem. We have to remove criticism and remember that when we are correcting our children, we need to be patient, and focus on what we want them to do the next time around.
Helping Your Children Help Others
A key component of self-esteem is about getting children to see what they can do for others and what they do actually matters to other people. It is an incredibly intimidating environment when children are going back to school and they recognize that the bullies or selfish people are the ones that seem to get by with fewer repercussions, however, it is so important to remember that encouraging our children to help and give others is a far more empowering thing and will build self-esteem in many ways.
---
This post was contributed by Simone Devonshire.