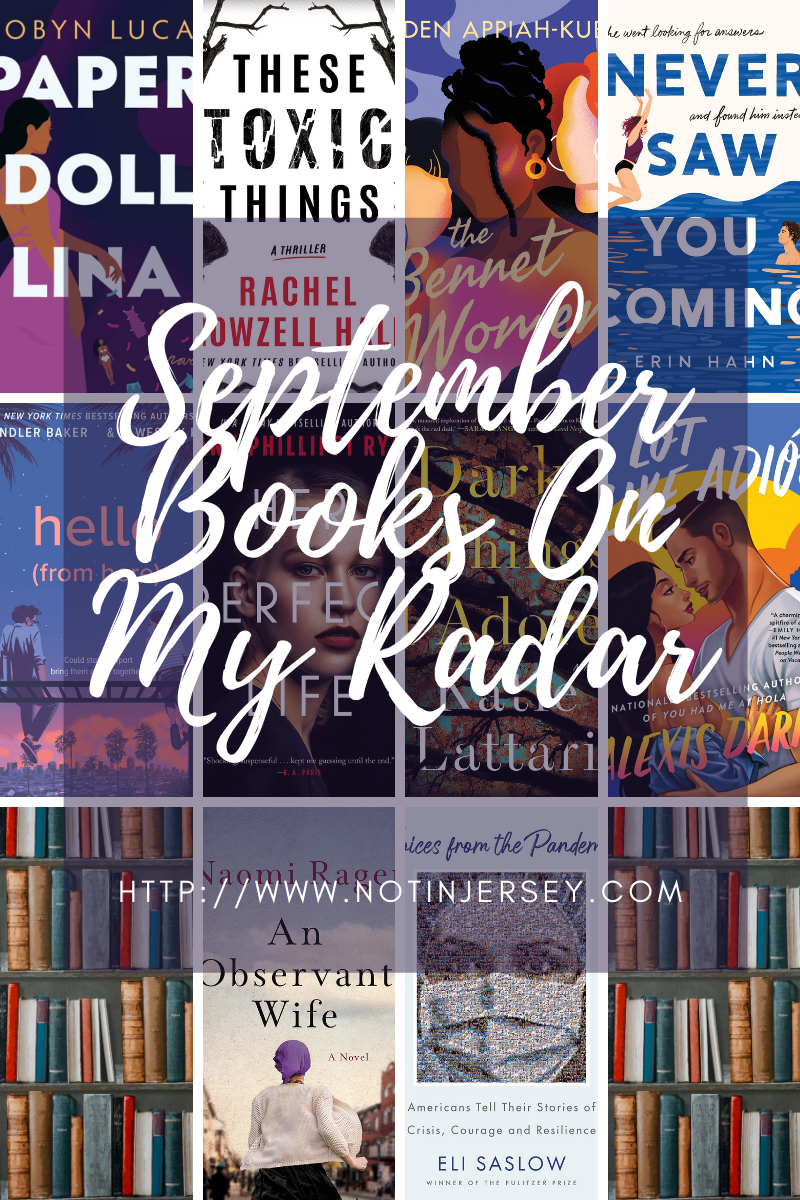 Today I'm sharing some of the September books on my radar. These are books that are releasing this September that I'm excited about, interested in reading, or just wanting to share with others. There are always so many books coming out that this definitely doesn't cover all of the books that one may be interested in reading. I have marked the dates the books release next to their titles! This post contains Amazon affiliate links. If you choose to make a purchase after clicking on my link, I may receive a small commission.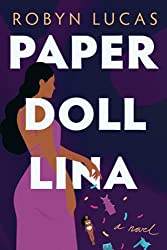 Paper Doll Lina by Robyn Lucas (9/1) – One rip is all it takes to expose the devastating truth behind a seemingly perfect life.
Lina Henry is a wife and mother who likens herself to a pretty paper doll. She lives in a beautiful home in the Atlanta suburbs. Her husband, David, is a well-to-do investment banker. She's raised two wonderful teenagers. To the outside world, the Henry family is perfect. What no one knows is that Lina's paper doll life is being torn apart in a controlling and abusive marriage. When Lina develops an unexpected friendship with another man, and reconnects with her former best friend, she begins navigating a way out of the emotional minefield that is her home.
But as David senses his loss of control, he becomes more dangerous, and Lina must do everything in her power to protect herself and her children. In order to take back the happiness she deserves, Lina must first rediscover the strength and the fearlessness of her three-dimensional self.
---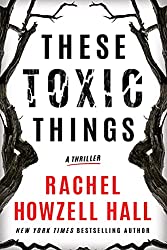 These Toxic Things by Rachel Hozwell Hall (9/1) – A dead woman's cherished trinkets become pieces to a terrifying puzzle.
Mickie Lambert creates "digital scrapbooks" for clients, ensuring that precious souvenirs aren't forgotten or lost. When her latest client, Nadia Denham, a curio shop owner, dies from an apparent suicide, Mickie honors the old woman's last wish and begins curating her peculiar objets d'art. A music box, a hair clip, a key chain―twelve mementos in all that must have meant so much to Nadia, who collected them on her flea market scavenges across the country.
But these tokens mean a lot to someone else, too. Mickie has been receiving threatening messages to leave Nadia's past alone.
It's becoming a mystery Mickie is driven to solve. Who once owned these odd treasures? How did Nadia really come to possess them? Discovering the truth means crossing paths with a long-dormant serial killer and navigating the secrets of a sinister past. One that might, Mickie fears, be inescapably entwined with her own.
---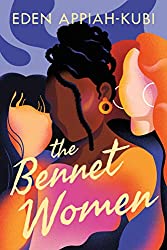 The Bennet Women by Eden Appiah-Kubi (9/1) – In this delightfully modern spin on Pride and Prejudice, love is a goal, marriage is a distant option, and self-discovery is a sure thing.
Welcome to Bennet House, the only all-women's dorm at prestigious Longbourn University, home to three close friends who are about to have an eventful year. EJ is an ambitious Black engineering student. Her best friend, Jamie, is a newly out trans woman studying French and theatre. Tessa is a Filipina astronomy major with guy trouble. For them, Bennet House is more than a residence―it's an oasis of feminism, femininity, and enlightenment. But as great as Longbourn is for academics, EJ knows it can be a wretched place to find love.
Yet the fall season is young and brimming with surprising possibilities. Jamie's prospect is Lee Gregory, son of a Hollywood producer and a gentleman so charming he practically sparkles. That leaves EJ with Lee's arrogant best friend, Will. For Jamie's sake, EJ must put up with the disagreeable, distressingly handsome, not quite famous TV actor for as long as she can.
What of it? EJ has her eyes on a bigger prize, anyway: launching a spectacular engineering career in the "real world" she's been hearing so much about. But what happens when all their lives become entwined in ways no one could have predicted―and EJ finds herself drawn to a man who's not exactly a perfect fit for the future she has planned?
---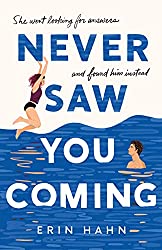 Never Saw You Coming by Erin Hahn (9/1) – In Erin Hahn's Never Saw You Coming, sometimes it takes a leap of faith to find yourself.
Eighteen-year-old Meg Hennessey just found out her entire childhood was a lie. So instead of taking a gap year before college to find herself, she ends up traveling north to meet what's left of the family she never knew existed – all while questioning the ideals she grew up with.
While there, she meets Micah Allen, a former pastor's kid whose dad ended up in prison, leaving Micah with his own complicated relationship with faith. The clock is ticking on his probation hearing and Micah, now 19, feels the pressure to forgive – even when he can't possibly forget.
As Meg and Micah grow closer, they are confronted with the heavy flutterings of first love and all the complications it brings. Together, they must navigate the sometimes-painful process of cutting ties with childhood beliefs as they build toward something truer and straight from the heart.
---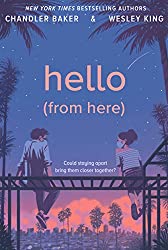 Hello (From Here) by Chandler Baker and Wesley King (9/7) – A heartfelt, witty, and thought-provoking YA love story about two teens who fall for each other while forced apart during quarantine, written by two New York Times bestselling authors, and for fans of Five Feet Apart, Anna and the French Kiss, and My Life Next Door
Maxine and Jonah meet in the canned goods aisle just as California is going into lockdown. Max's part-time job as a personal grocery shopper is about to transform into a hellish gauntlet. Jonah's preexisting anxiety is about to become an epic daily struggle. As Max and Jonah get to know each other through FaceTime dates, socially distanced playground hangs, and the escalating heartbreaks of the pandemic, they're pushed apart by what they don't share and pulled closer by what they do.
As thoughtful, probing, and informed as it is buoyant, romantic, and funny, Hello (From Here) cuts across differences in class, privilege, and mental health, all thrown into stark relief by the COVID-19 pandemic. Here's a novel that looks at the first two months of the quarantine, and adds falling in love to the mess.
---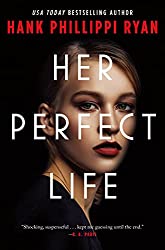 Her Perfect Life by Hank Phillippi Ryan (9/14) – Everyone knows Lily Atwood―and that may be her biggest problem. The beloved television reporter has it all―fame, fortune, Emmys, an adorable seven-year-old daughter, and the hashtag her loving fans created: #PerfectLily. To keep it, all she has to do is protect one life-changing secret.
Her own.
Lily has an anonymous source who feeds her story tips―but suddenly, the source begins telling Lily inside information about her own life. How does he―or she―know the truth?
Lily understands that no one reveals a secret unless they have a reason. Now she's terrified someone is determined to destroy her world―and with it, everyone and everything she holds dear.
How much will she risk to keep her perfect life?
---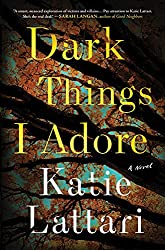 Dark Things I Adore by Katie Lattari (9/14) – A debut thriller for fans of Lucy Foley and Liz Moore, Dark Things I Adore is a stunning Gone Girl-esque tale of atonement that proves that in the grasp of manipulative men, women may momentarily fall. But in the hands of fierce women, men will be brought to their knees.
Three campfire secrets. Two witnesses. One dead in the trees. And the woman, thirty years later, bent on making the guilty finally pay.
1988. A group of outcasts gather at a small, prestigious arts camp nestled in the Maine woods. They're the painters: bright, hopeful, teeming with potential. But secrets and dark ambitions rise like smoke from a campfire, and the truths they tell will come back to haunt them in ways more deadly than they dreamed.
2018. Esteemed art professor Max Durant arrives at his protégé's remote home to view her graduate thesis collection. He knows Audra is beautiful and brilliant. He knows being invited into her private world is a rare gift. But he doesn't know that Audra has engineered every aspect of their weekend together. Every detail, every conversation. Audra has woven the perfect web.
Only Audra knows what happened that summer in 1988. Max's secret, and the dark things that followed. And even though it won't be easy, Audra knows someone must pay.
A searing psychological thriller of trauma, dark academia, complicity, and revenge, Dark Things I Adore unravels the realities behind campfire legends―the horrors that happen in the dark, the girls who become cautionary tales, and the guilty who go unpunished. Until now.
---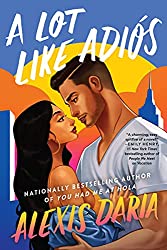 A Lot Like Adios by Alexis Daria (9/14) – The national bestselling author of You Had Me at Hola returns with a seductive second-chance romance about a commitment-phobic Latina and her childhood best friend who has finally returned home.
Hi Mich. It's Gabe.
After burning out in her corporate marketing career, Michelle Amato has built a thriving freelance business as a graphic designer. So what if her love life is nonexistent? She's perfectly fine being the black sheep of her marriage-obsessed Puerto Rican-Italian family. Besides, the only guy who ever made her want happily-ever-after disappeared thirteen years ago.
It's been a long time.
Gabriel Aguilar left the Bronx at eighteen to escape his parents' demanding expectations, but it also meant saying goodbye to Michelle, his best friend and longtime crush. Now, he's the successful co-owner of LA's hottest celebrity gym, with an investor who insists on opening a New York City location. It's the last place Gabe wants to go, but when Michelle is unexpectedly brought on board to spearhead the new marketing campaign, everything Gabe's been running from catches up with him.
I've missed you.
Michelle is torn between holding Gabe at arm's length or picking up right where they left off—in her bed. As they work on the campaign, old feelings resurface, and their reunion takes a sexy turn. Facing mounting pressure from their families—who think they're dating—and growing uncertainty about their futures, can they resolve their past mistakes, or is it only a matter of time before Gabe says adiós again?
---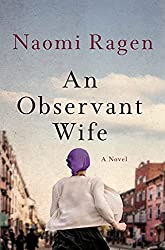 An Observant Wife by Naomi Ragen (9/14) – From the joy of their wedding day surrounded by supportive friends and family, Yaakov and Leah are soon plunged into the complex reality of their new lives together as Yaakov leaves his beloved yeshiva to work in the city, and Leah confronts the often agonizing restrictions imposed by religious laws governing even the most intimate moments of their married lives. Adding to their difficulties is the hostility of some in the community who continue to view Leah as a dangerous interloper, questioning her sincerity and adherence to religious laws and spreading outrageous rumors.
In the midst of their heartfelt attempts to reach a balance between their human needs and their spiritual obligations, the discovery of a secret, forbidden relationship between troubled teenage daughter Shaindele and a local boy precipitates a maelstrom of life-changing consequences for all.
---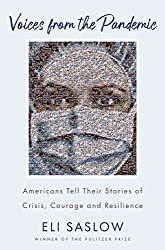 Voices From The Pandemic by Eli Saslow (9/28) – From the Pulitzer Prize-winning Washington Post reporter, a powerful and cathartic portrait of a country grappling with the Covid-19 pandemic—from fear and overwhelm to extraordinary resilience—told through voices of people from all across America
The Covid-19 pandemic was a world-shattering event, affecting everyone in the nation. From its first ominous stirrings, renowned journalist Eli Saslow began interviewing a cross-section of Americans, capturing their experiences in real time: An exhausted and anguished EMT risking his life in New York City; a grocery store owner feeding his neighborhood for free in locked-down New Orleans; an overwhelmed coroner in Georgia; a Maryland restaurateur forced to close his family business after forty-six years; an Arizona teacher wrestling with her fears and her obligations to her students; rural citizens adamant that the whole thing is a hoax, and retail workers attacked for asking people to wear masks; patients struggling to breathe and doctors desperately trying to save them.
Through Saslow's masterful, empathetic interviewing, we are given a kaleidoscopic picture of a people dealing with the unimaginable. These deeply personal accounts make for cathartic reading, as we see Americans at their worst, and at their resilient best.
---
Are any of these on your radar?