The main objective of our recent trip was to reunite with and spend time with our family in NJ / NY. Being that we live half a country away, we don't see them often in the best of times, and certainly over 2020 we were unable to see them at all. So all in all, it had been almost 3 years since most of us had seen most of them.
As a brief background to who everyone is – this is Dave's side of the family. He is the youngest of 3, with his sisters being a good deal older than him and therefore having kids before we did. When I say our nieces / nephews, they are on his side, but of course I consider them mine too! One of his sisters has 5 kids – 4 of them are married and have their own kids – and the other sister has 4 kids – the youngest of which is Gabbie's age and was also in NJ when we were there. To protect their privacy, I won't be saying their names so I hope it's not too confusing! Read on for lots of pictures.
So, when we arrived, we went straight to Dave's parents' house. Zachary settled right in updating Grandma about his life!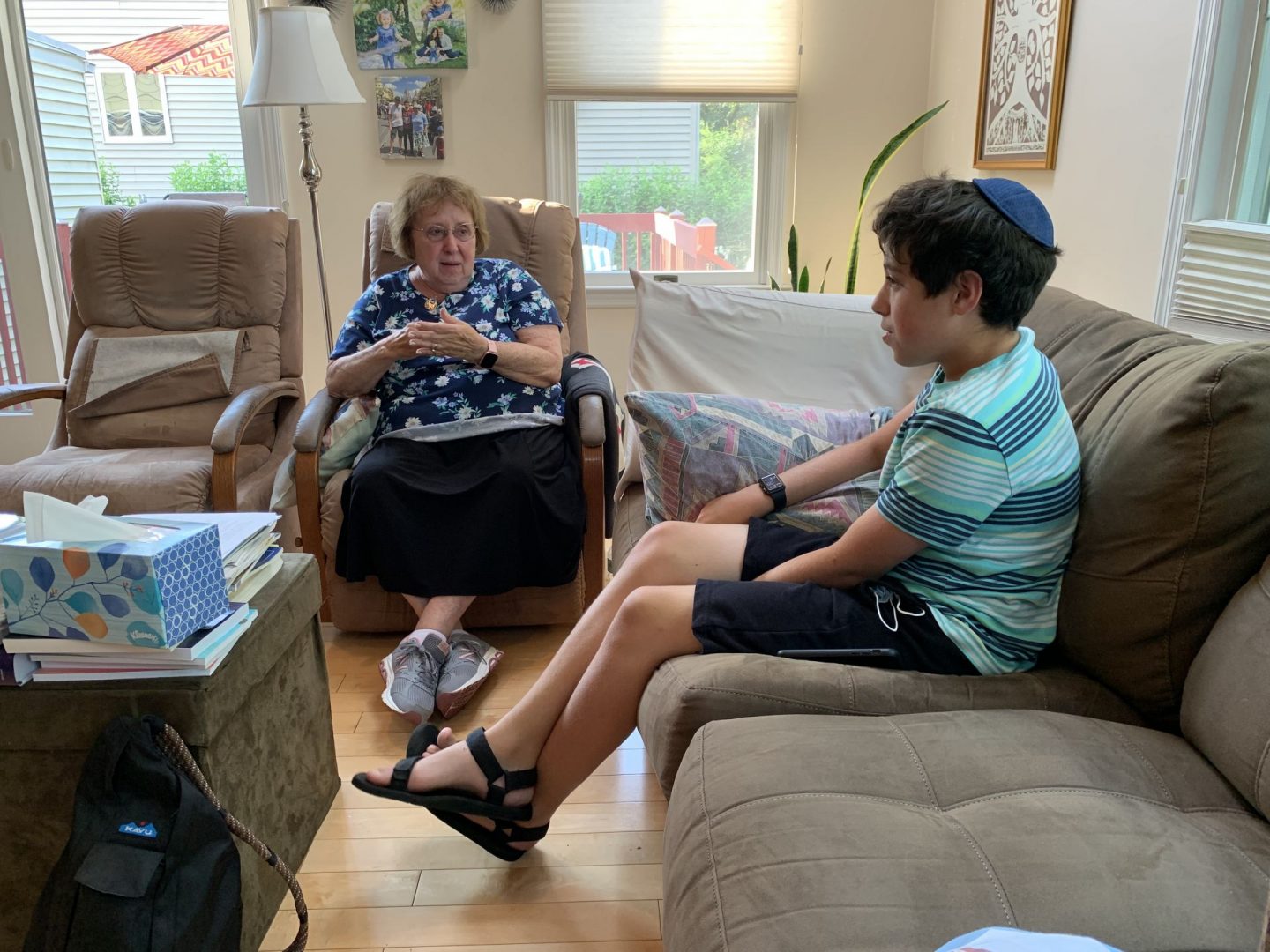 But what the kids were most excited for was seeing their cousin Y – the one that is Gabbie's age. They are all great friends although they rarely do see each other.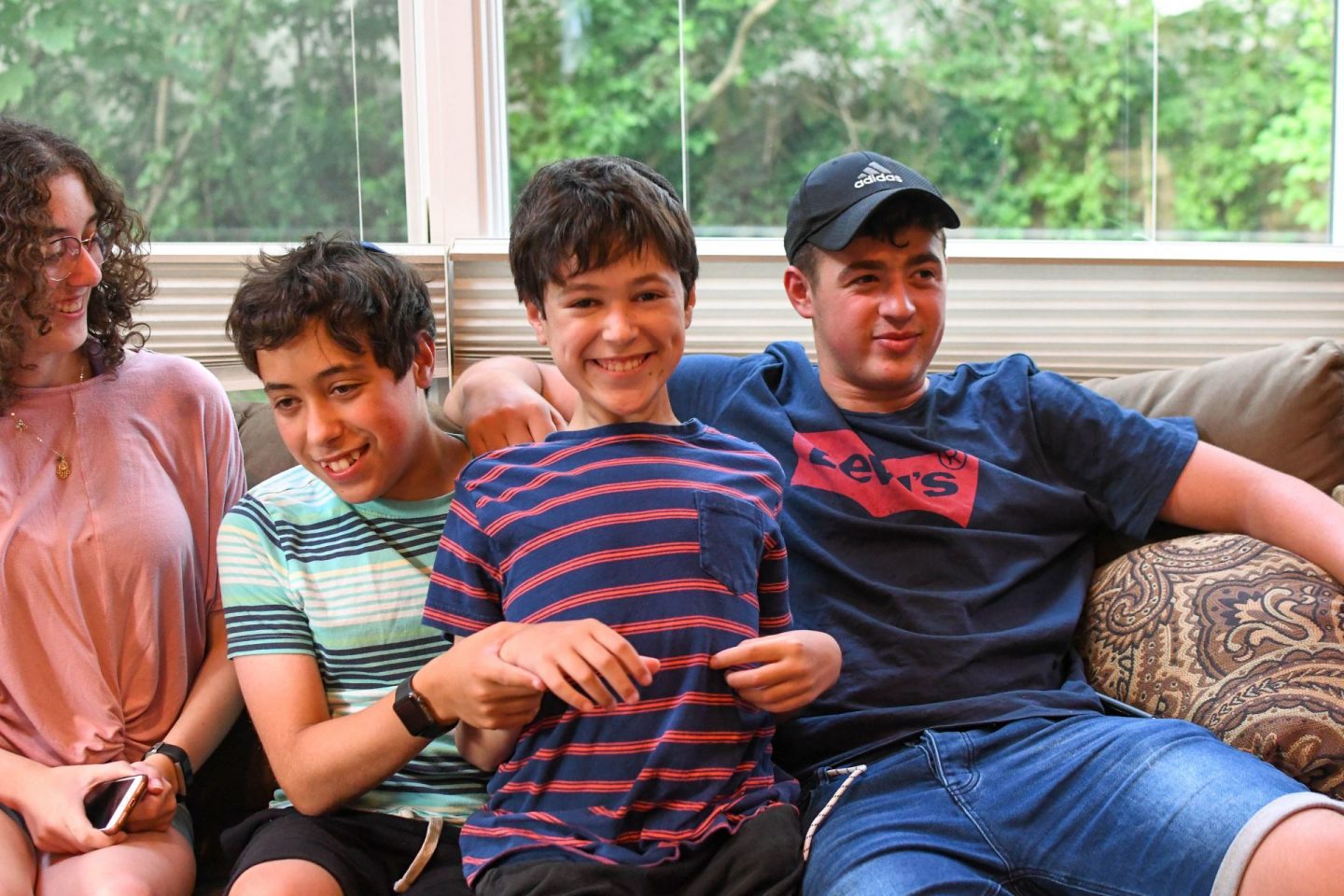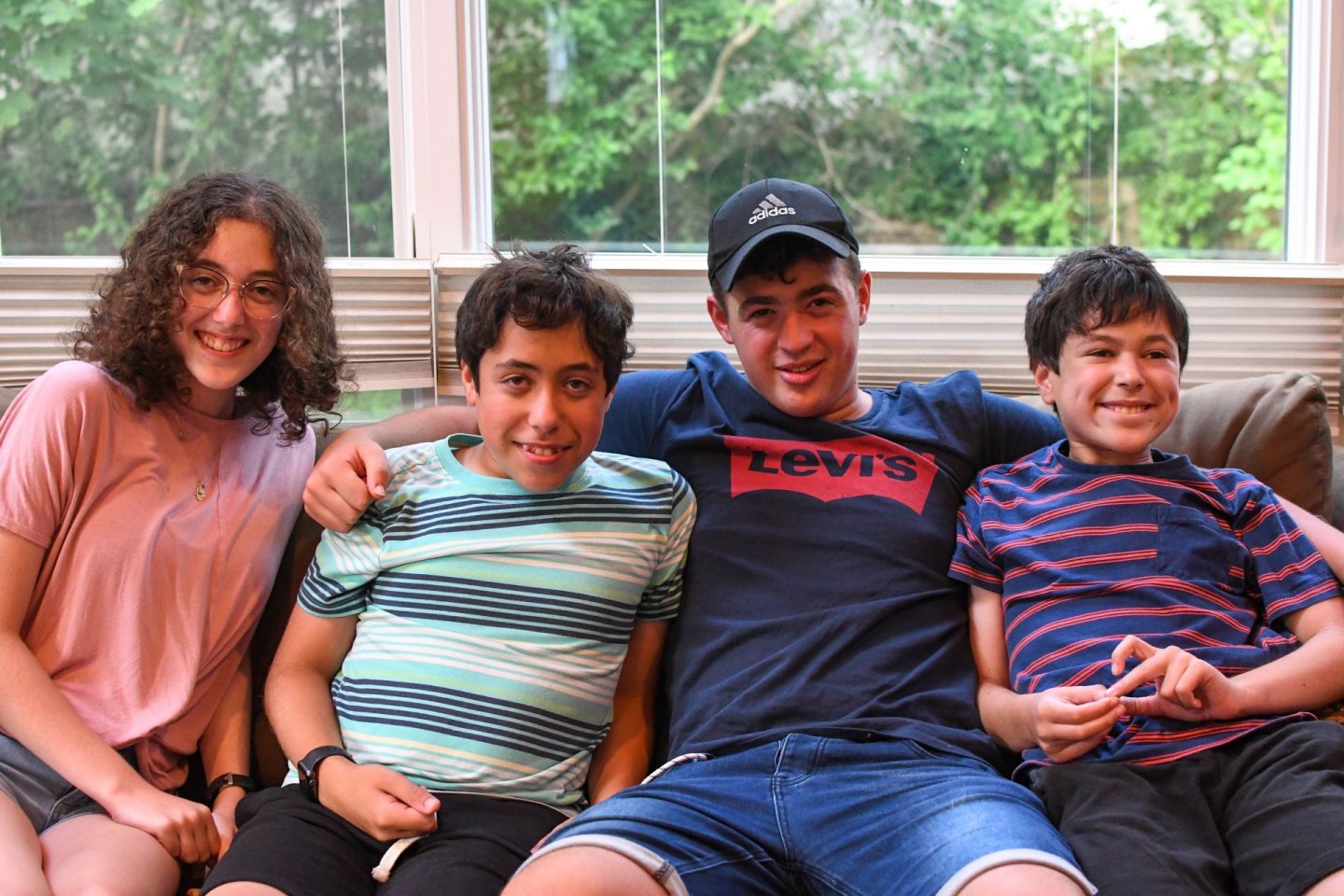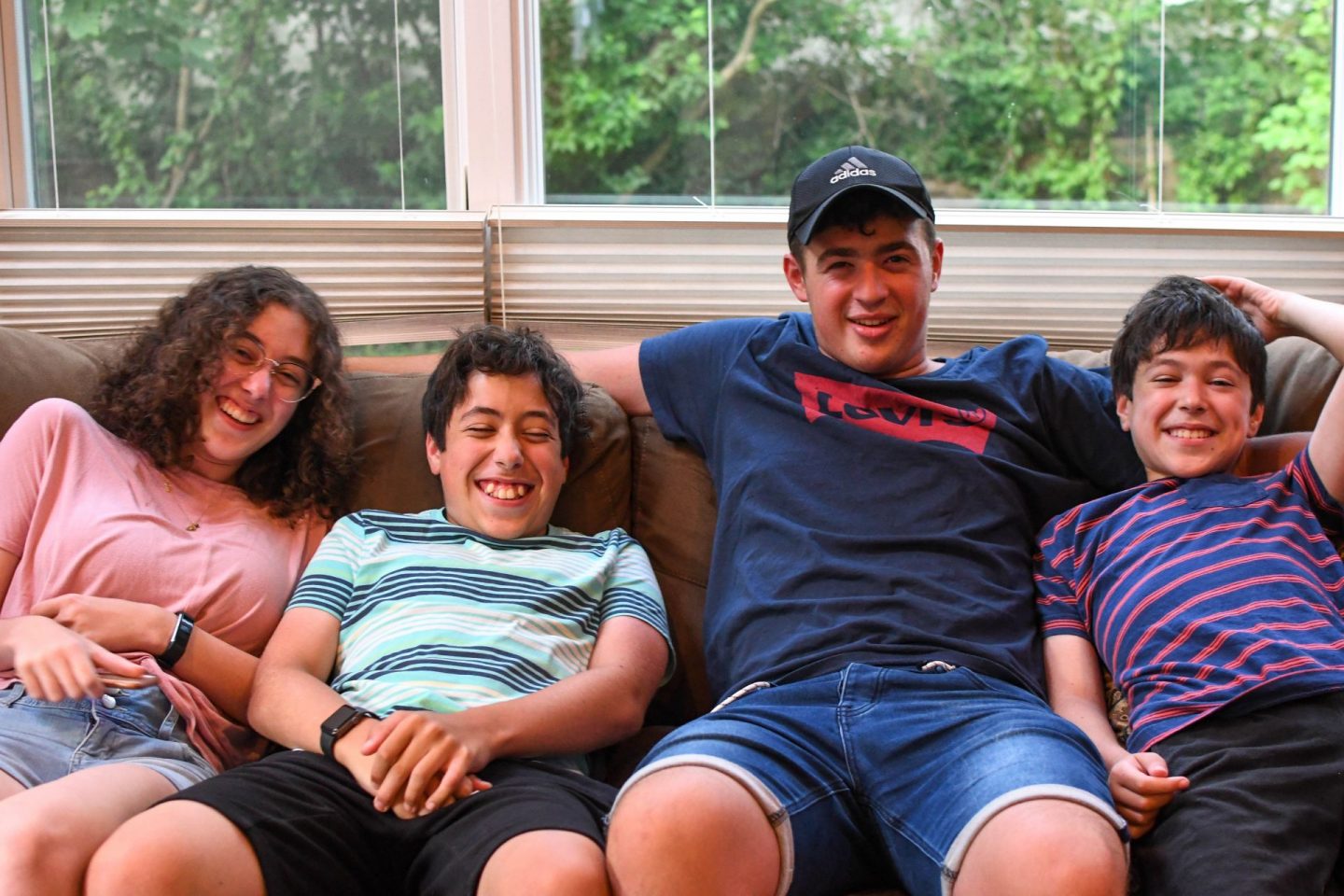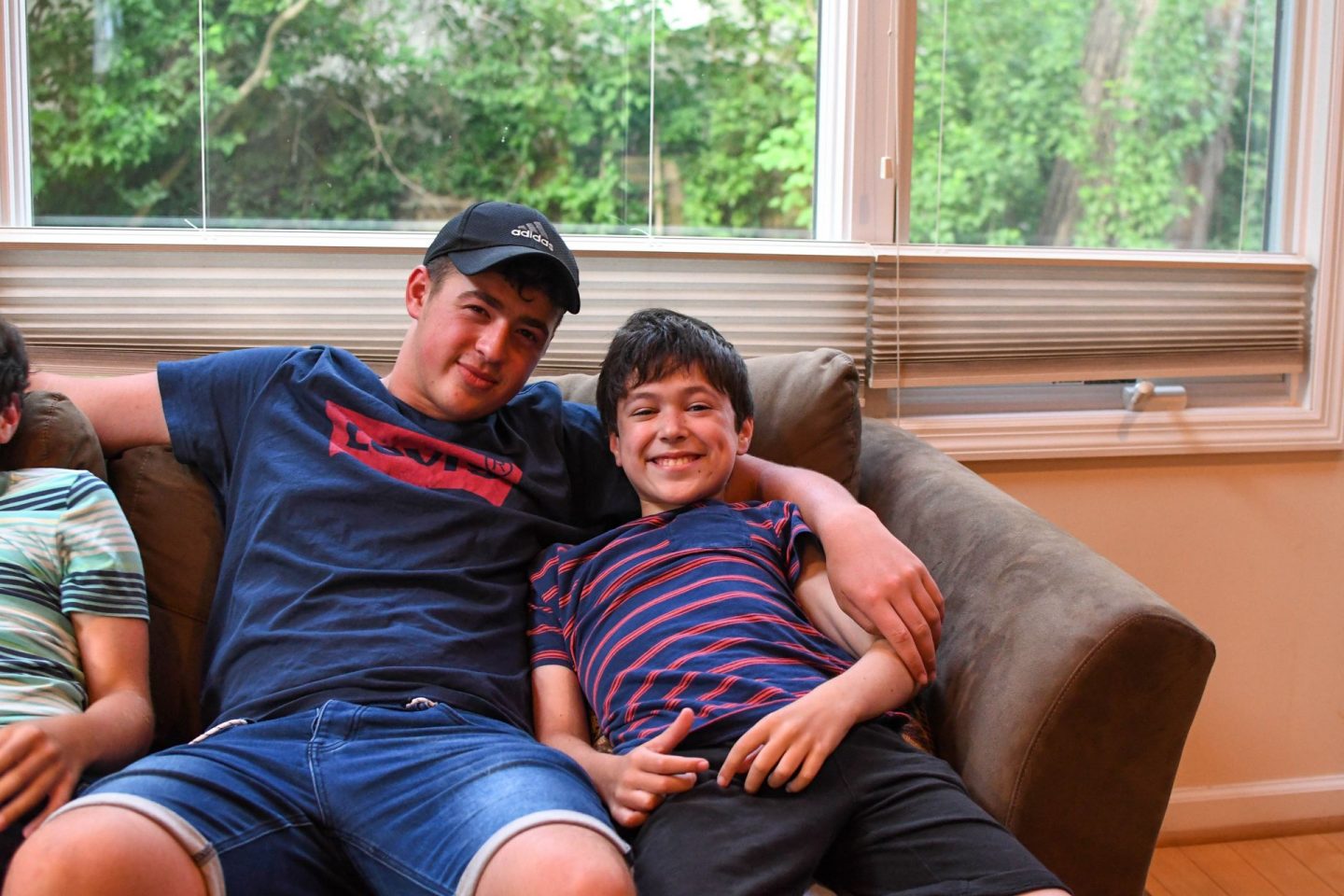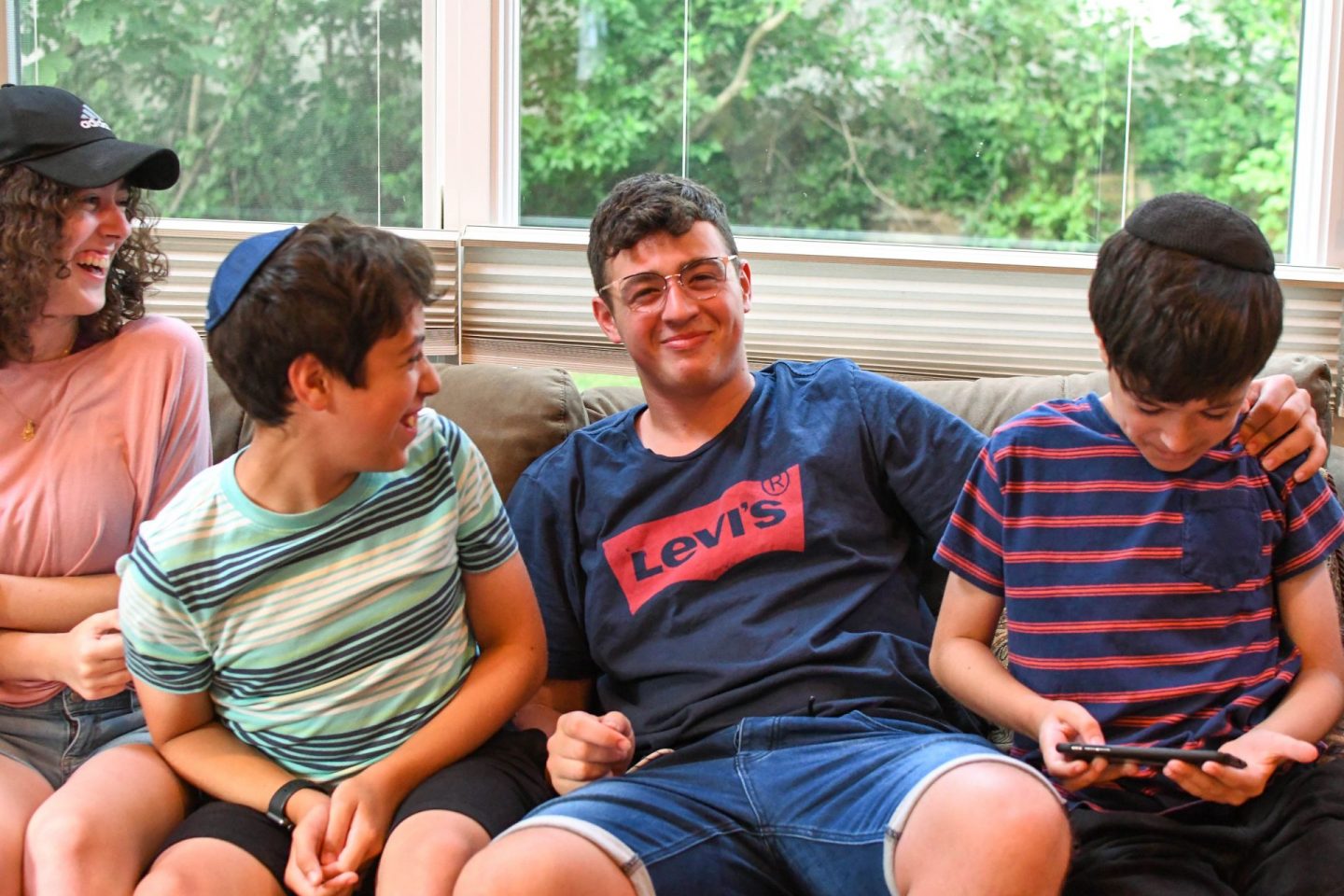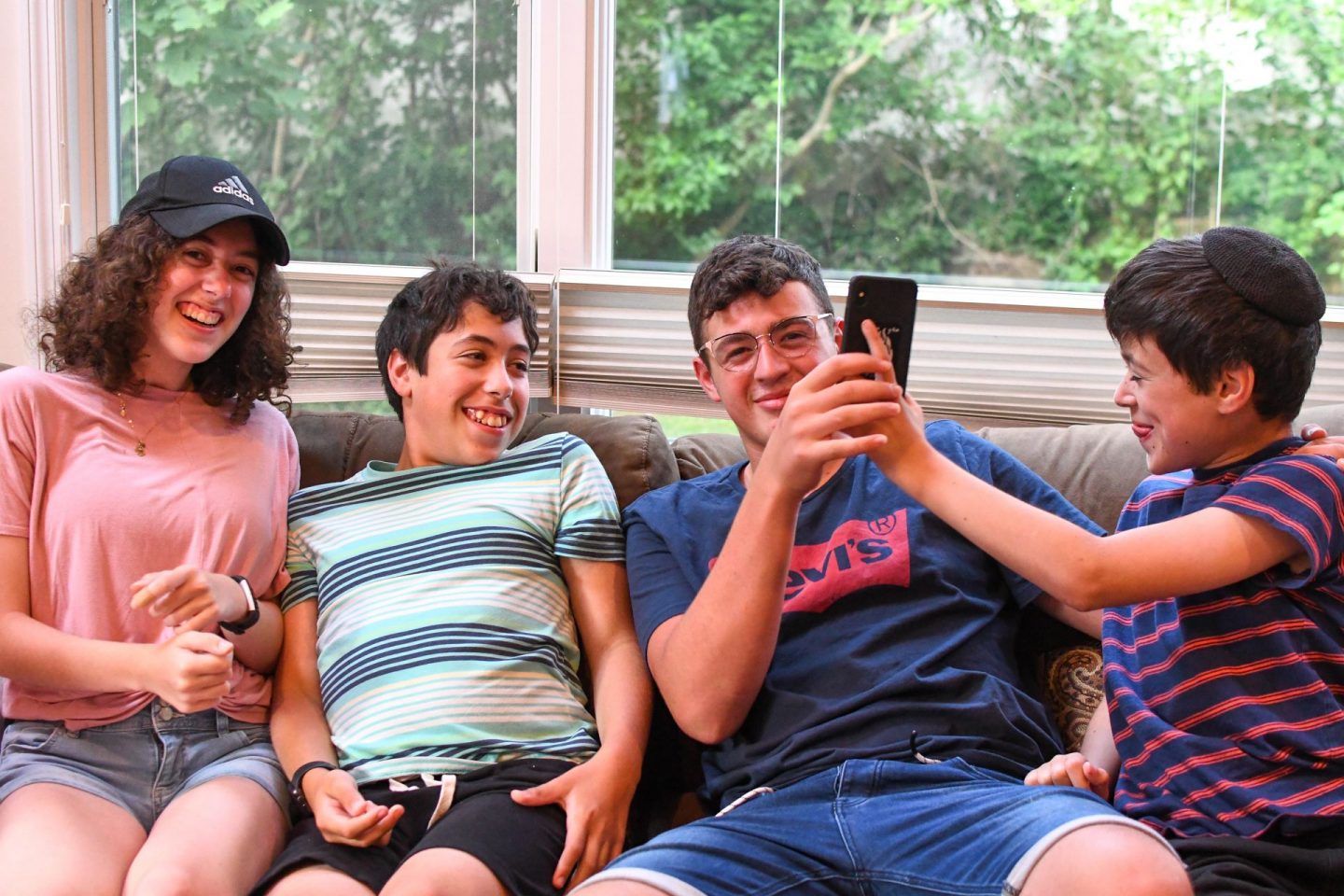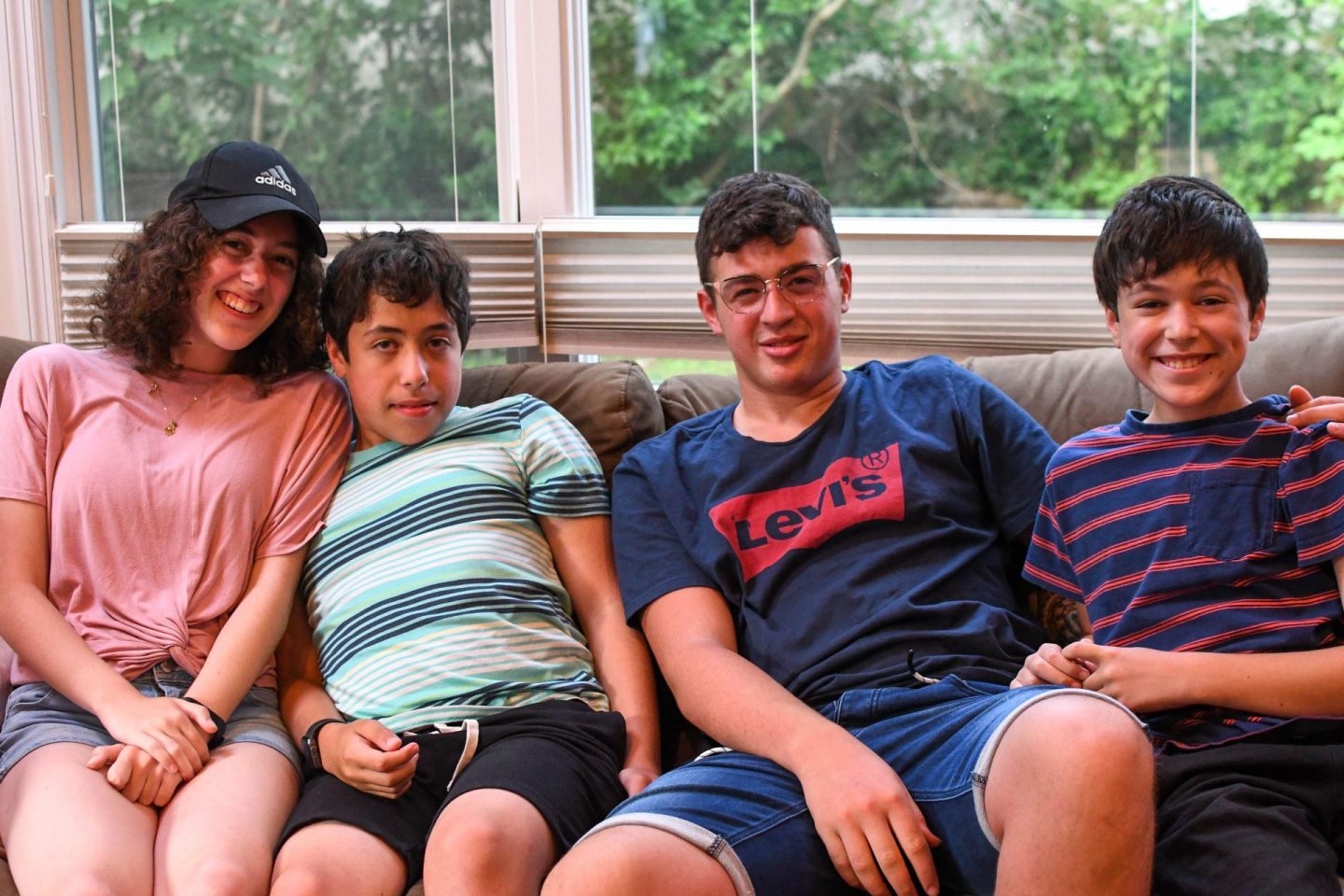 Dave's sister's birthday was a few days after we were there, so we had a cake for her.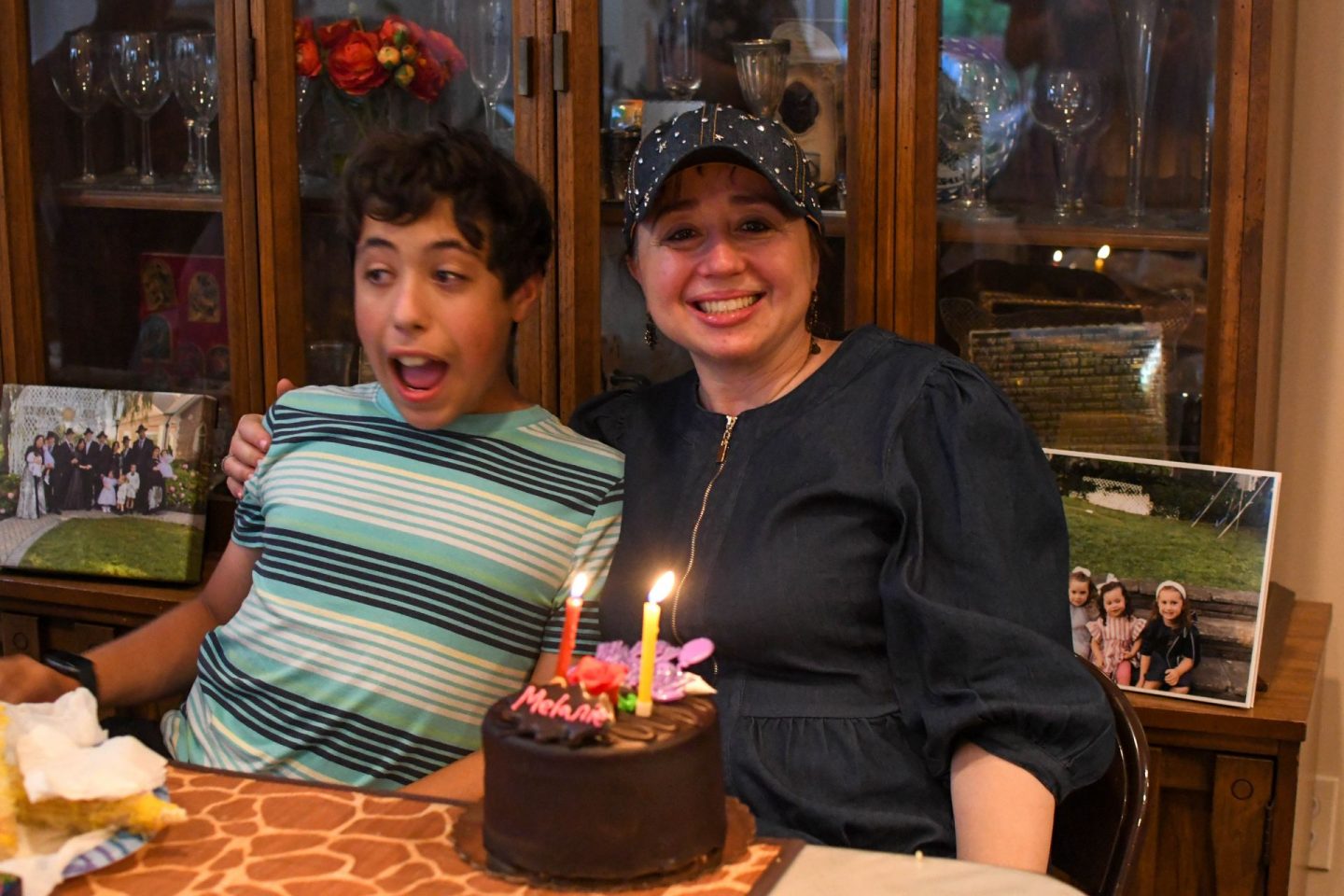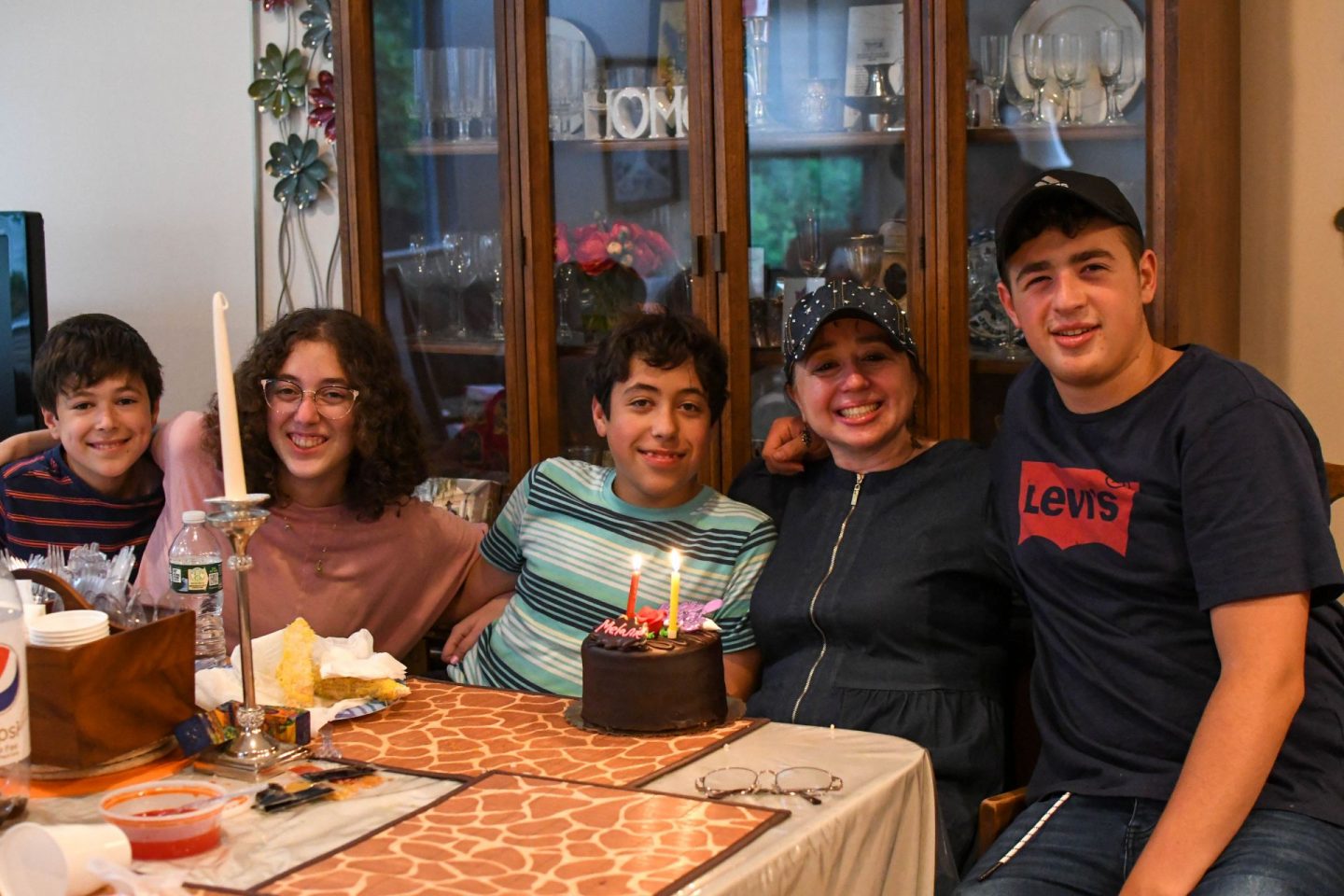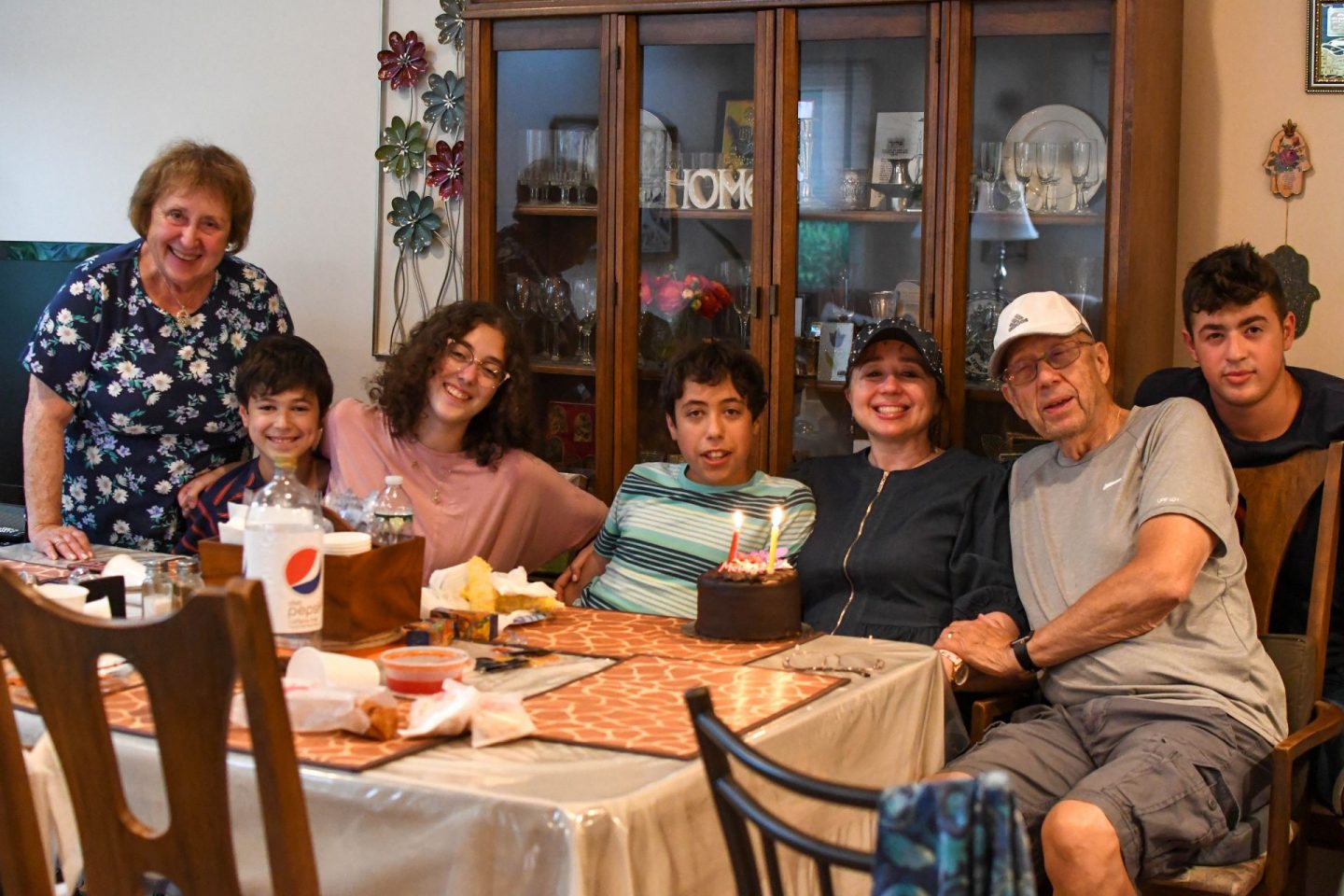 And then Dave's other sister arrived, although we were about to come to her house since we were staying there, I guess she couldn't wait to see us!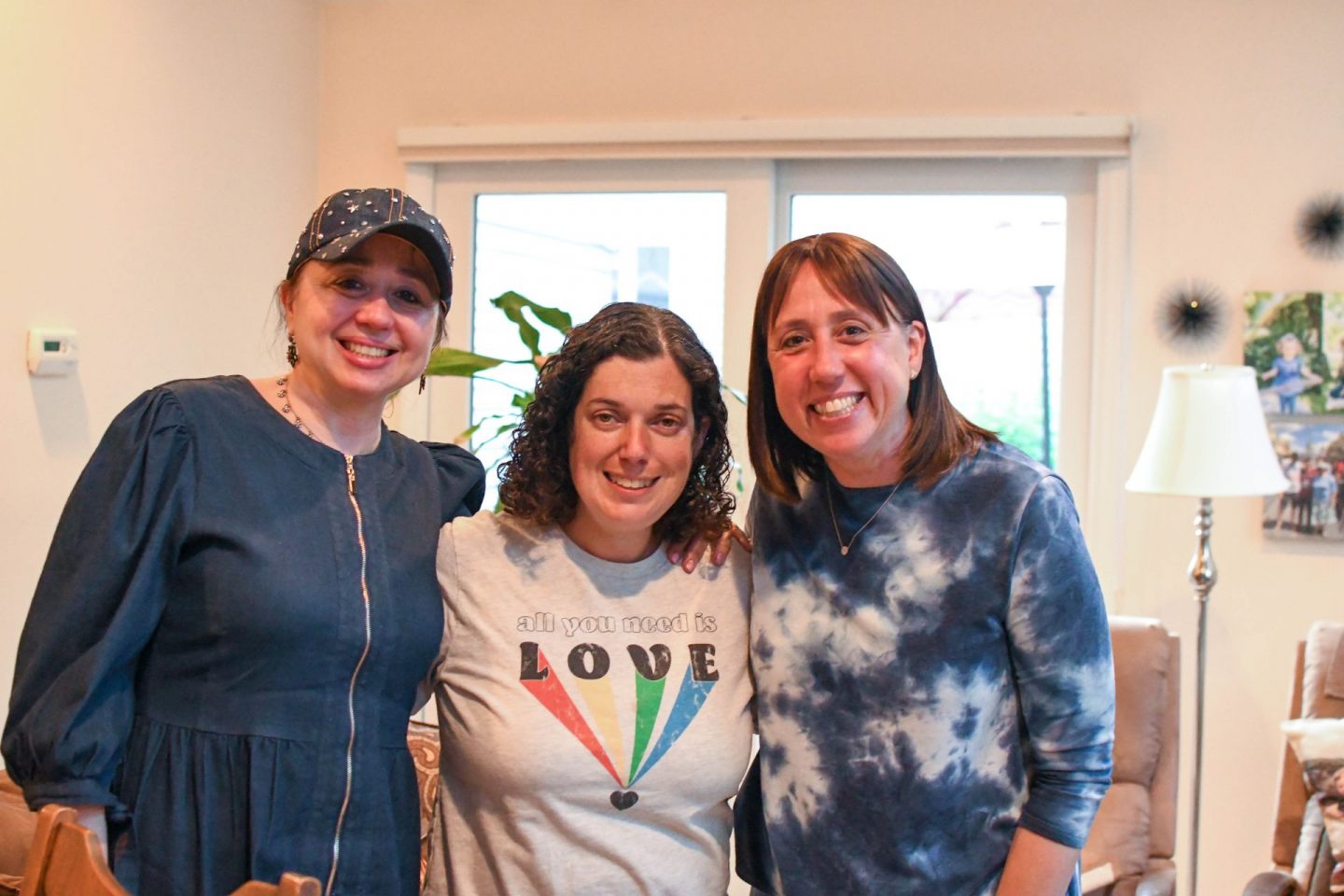 The next morning, we planned a big family get together at my brother-in-law's restaurant. I hadn't been sure we would be able to see one of our nephews and his kids, but his wife ended up bringing them. I was so excited to hold my new great-niece – the first baby I've held in almost 2 years! All 4 of our nieces and nephews had new babies this past year that we hadn't met yet.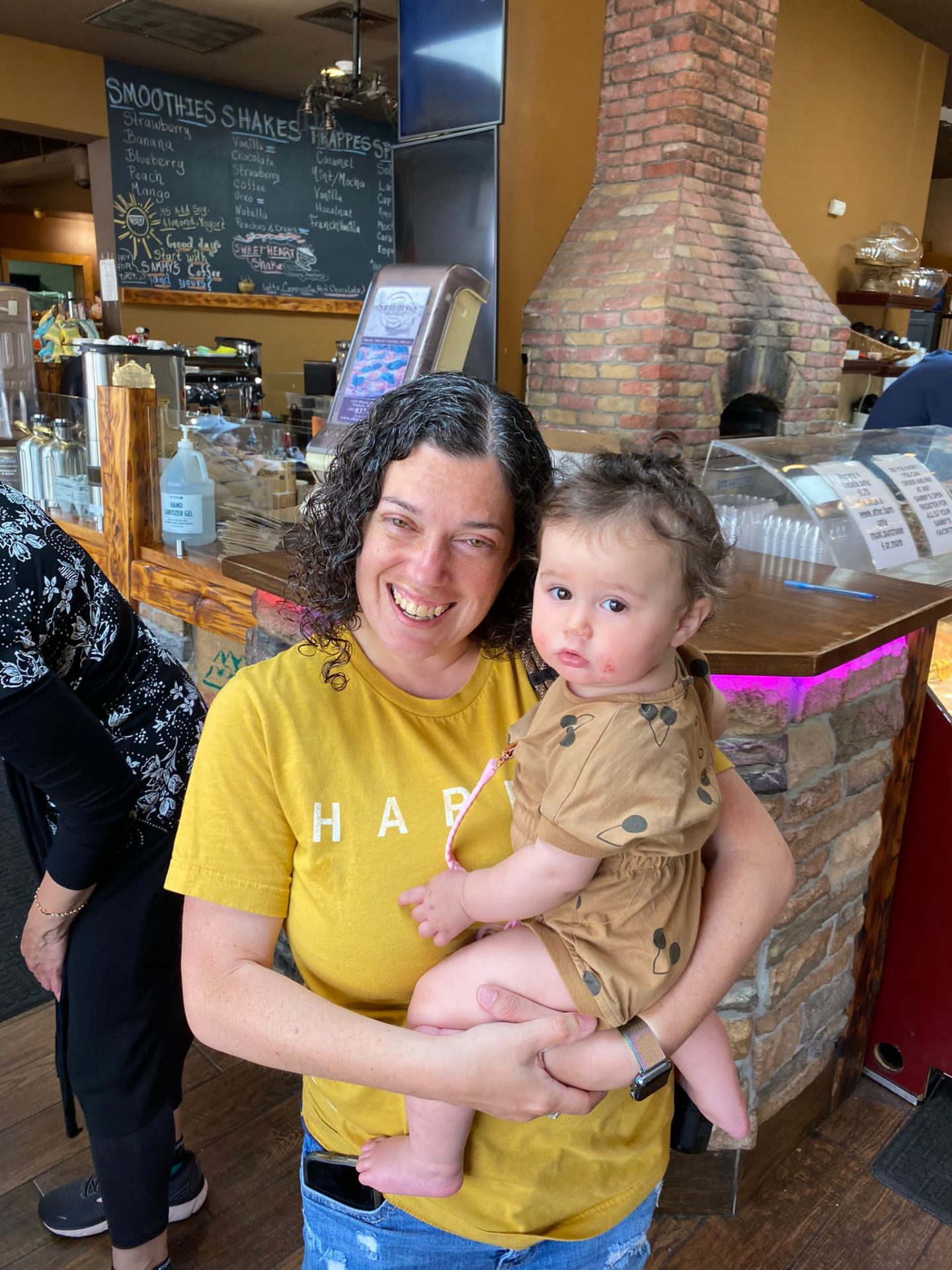 Of course, the kids had to get in on holding her too!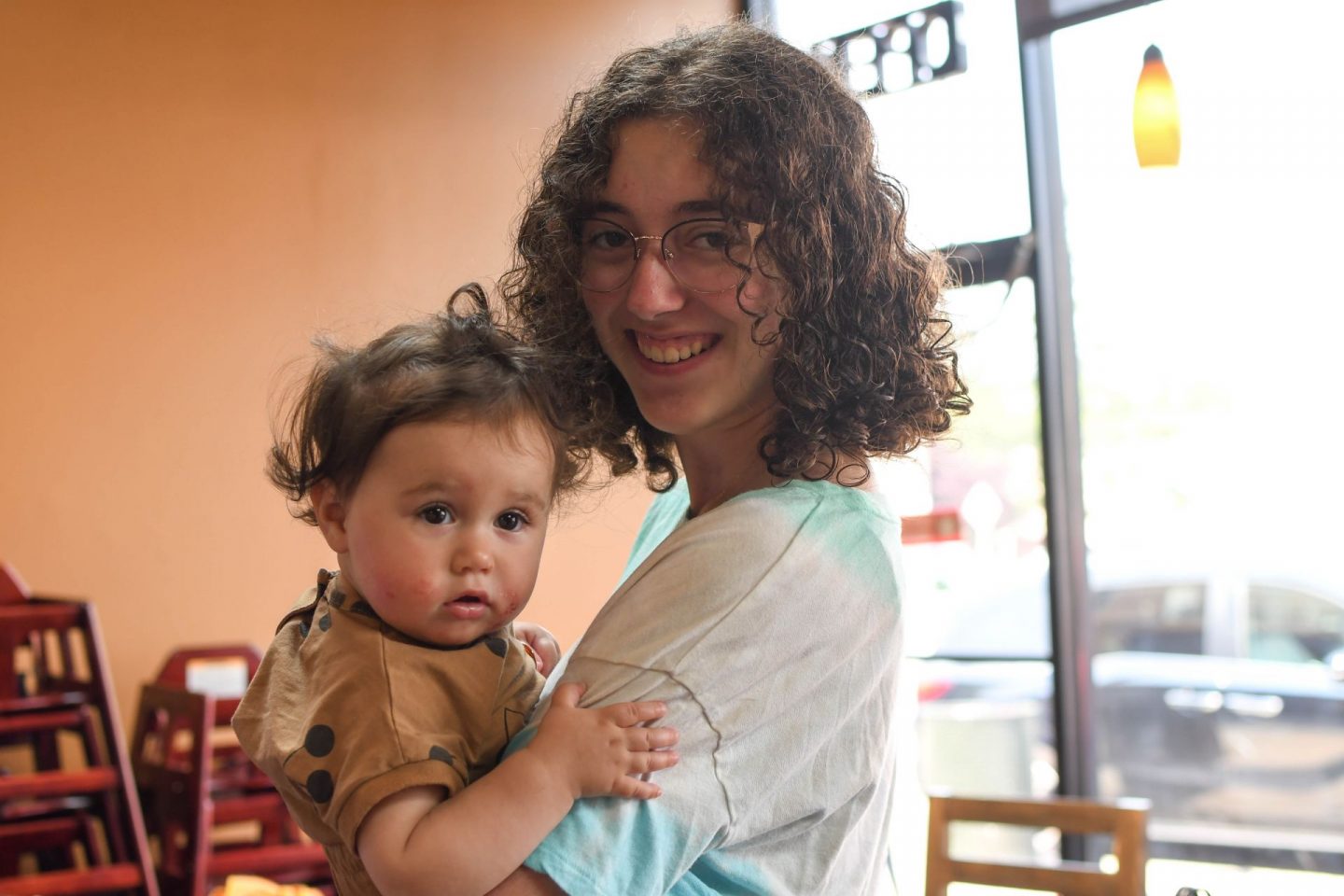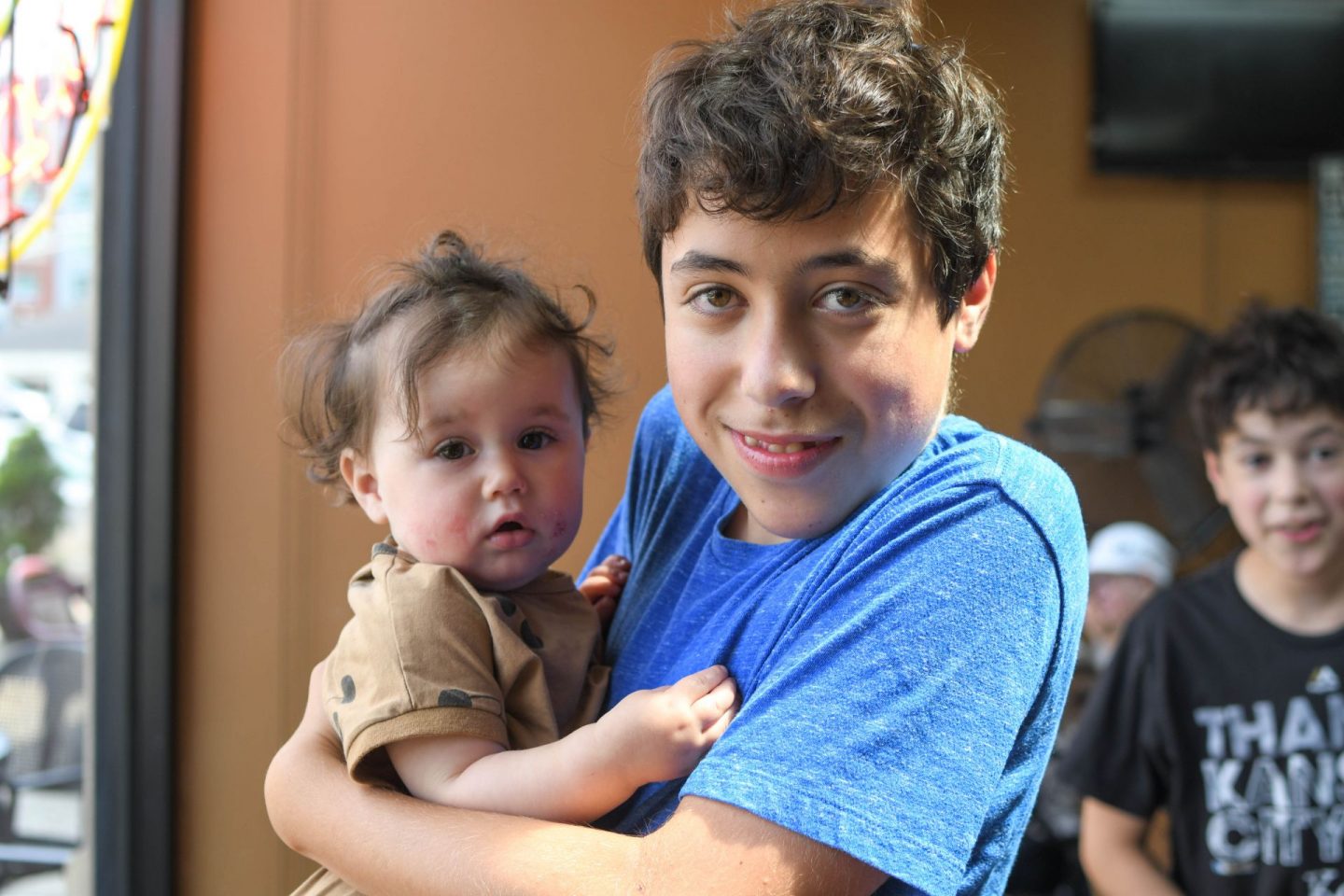 This is my niece's new baby, she was very entranced by Dave's antics: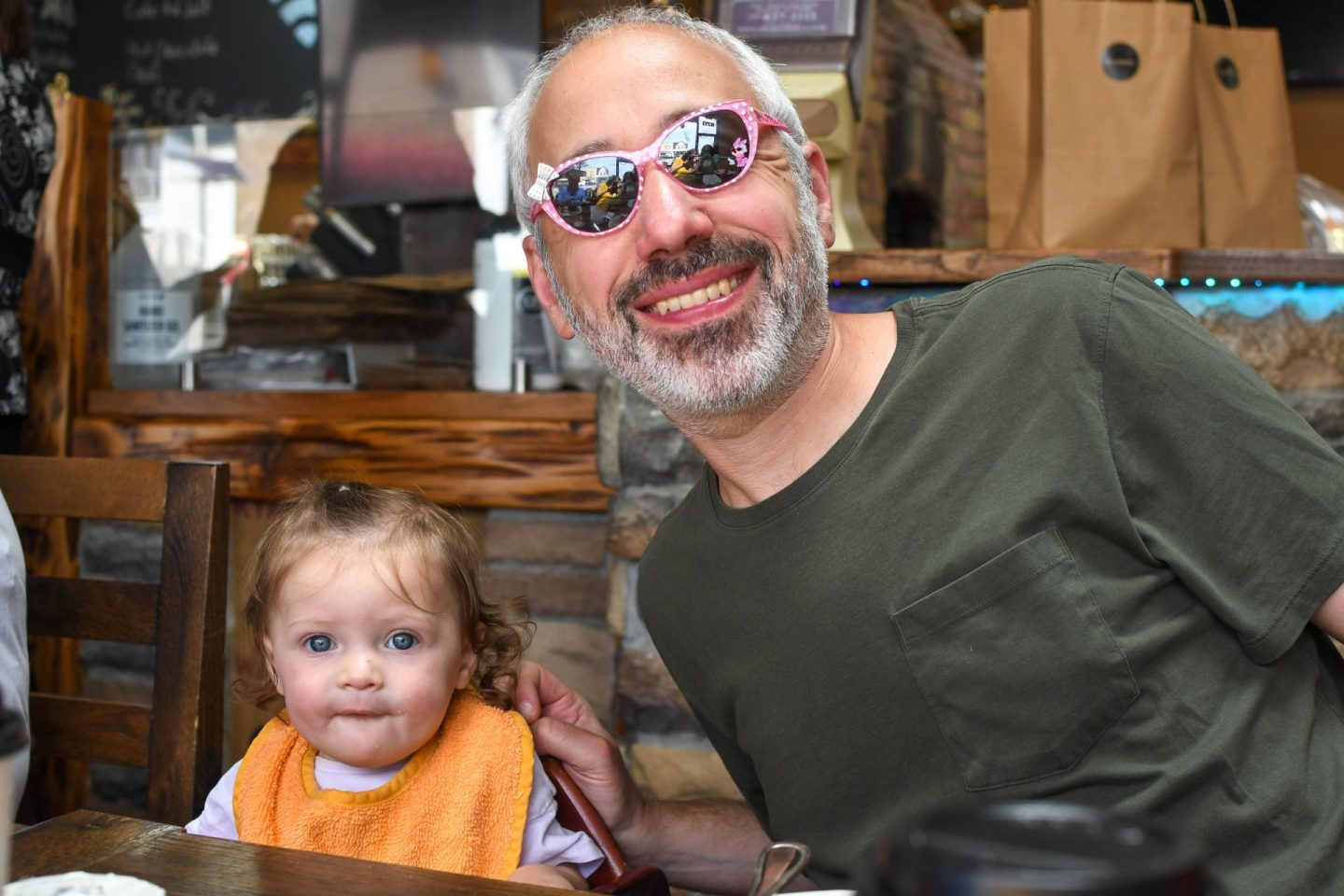 And these are the two babies' older sisters: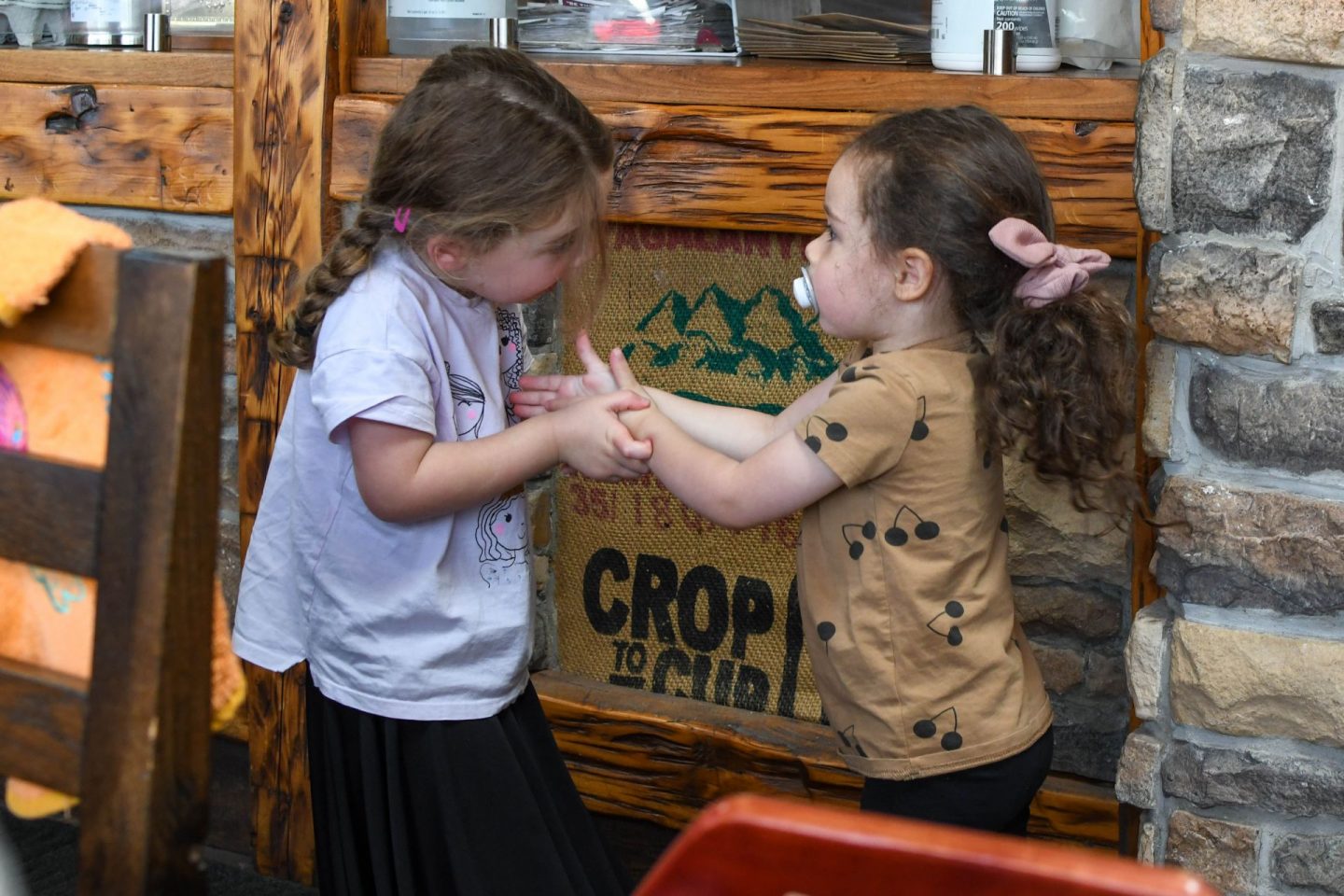 Our newest great nephew was just born recently and we really didn't think we'd see him, but while we were at the restaurant, we saw his wife walking outside and then we all kind of accosted her on the sidewalk. I took a picture of Zachary with the new baby because they share a Hebrew name.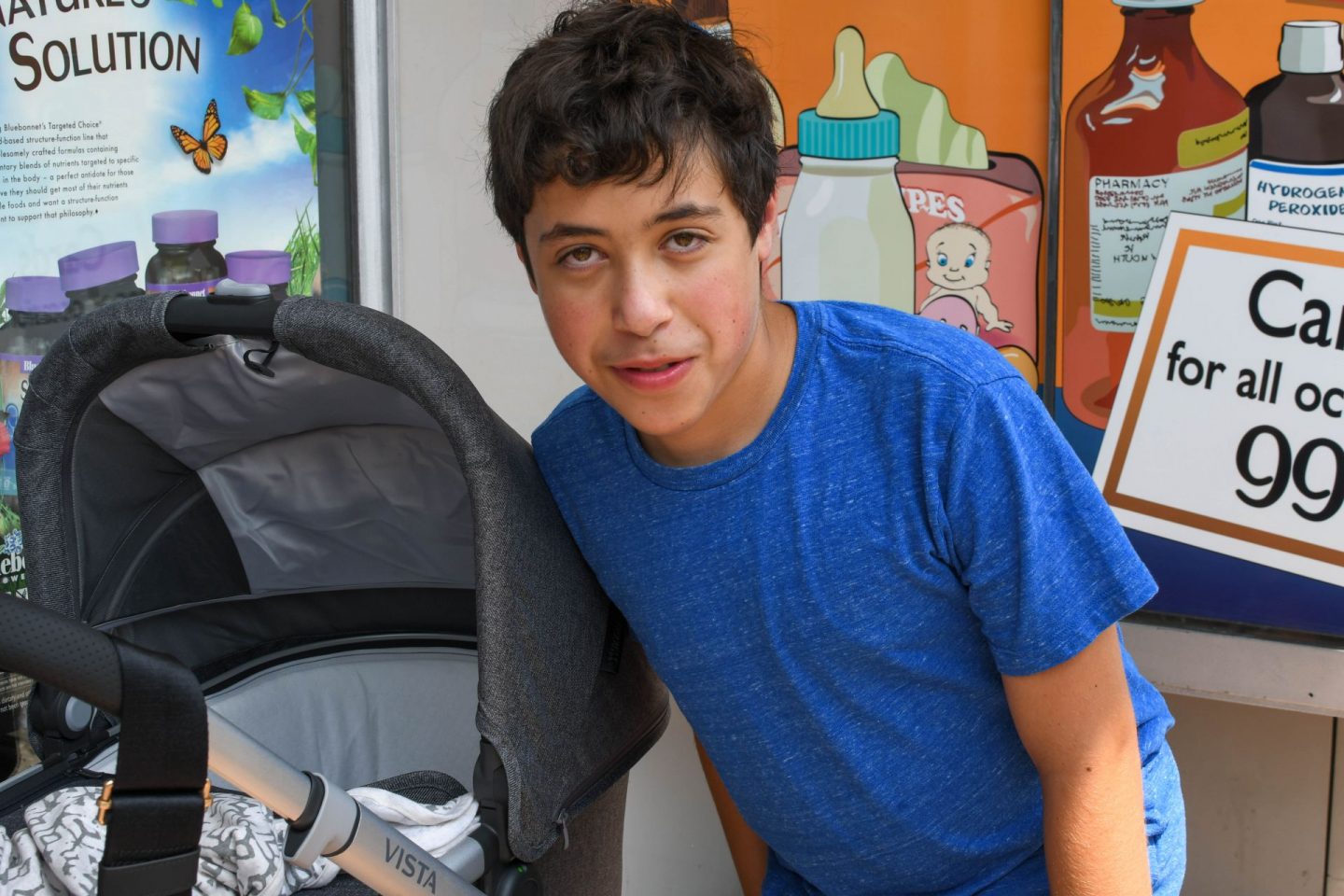 And here is the random family reunion on the sidewalk: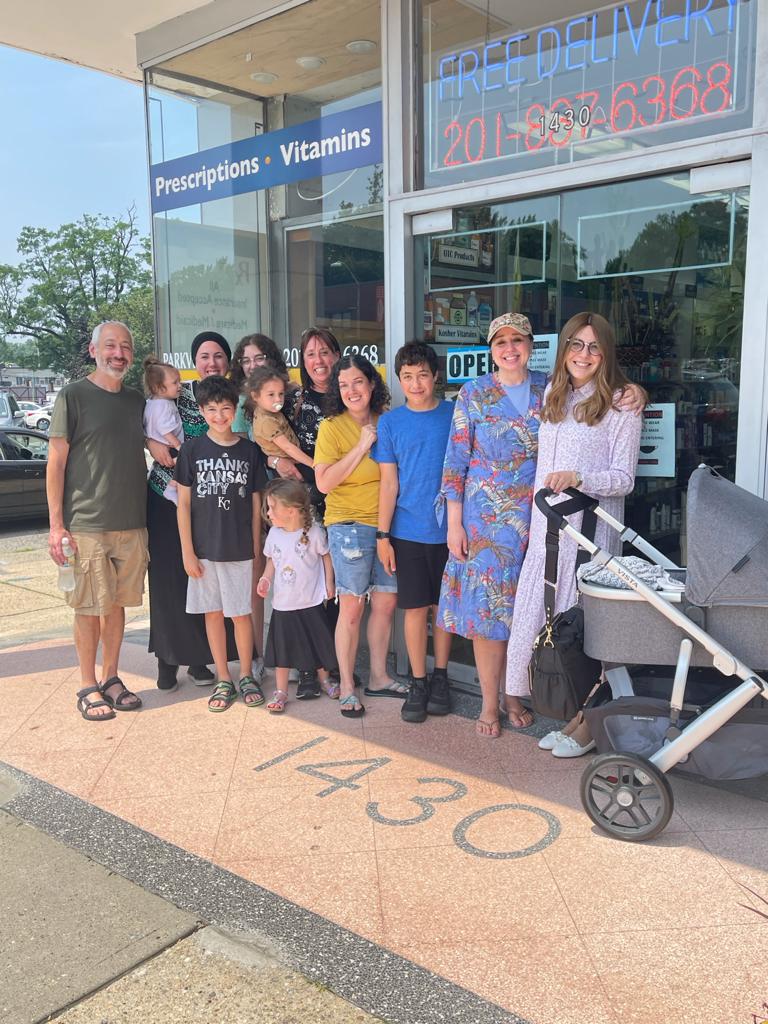 That night, when we got back to my sister-in-law's house, our niece surprised us by coming in to feed her girls and giving us more time to play with them!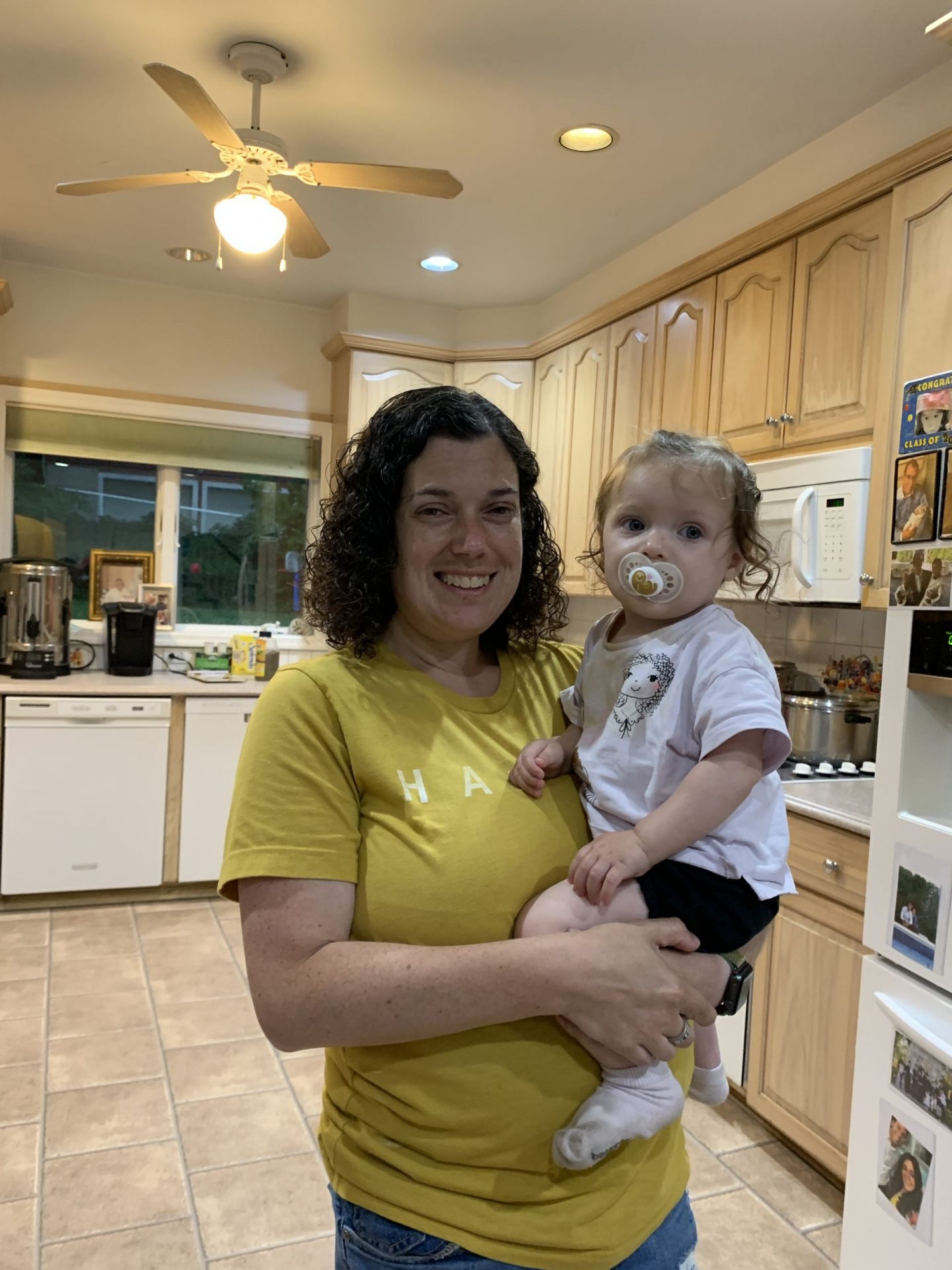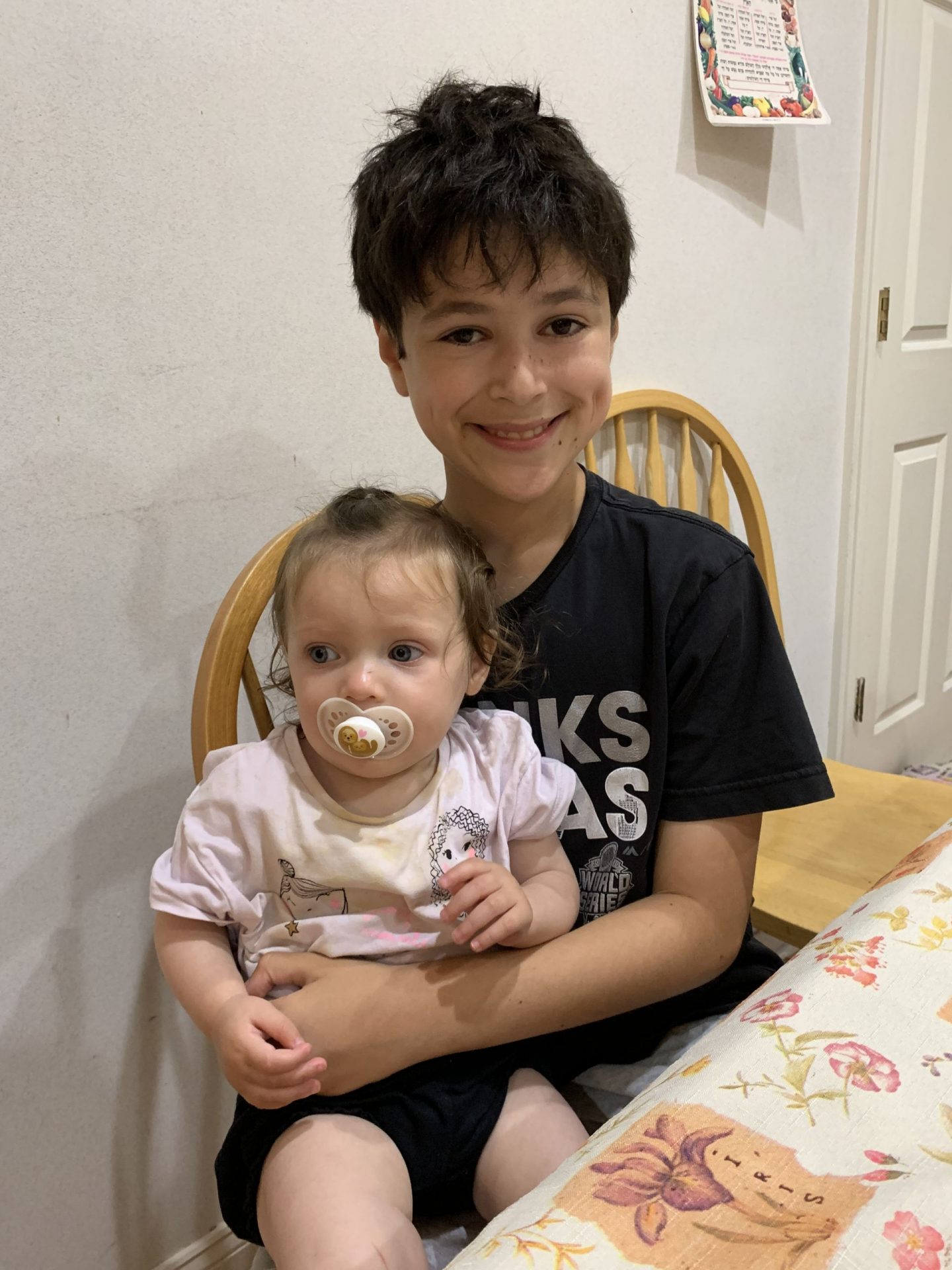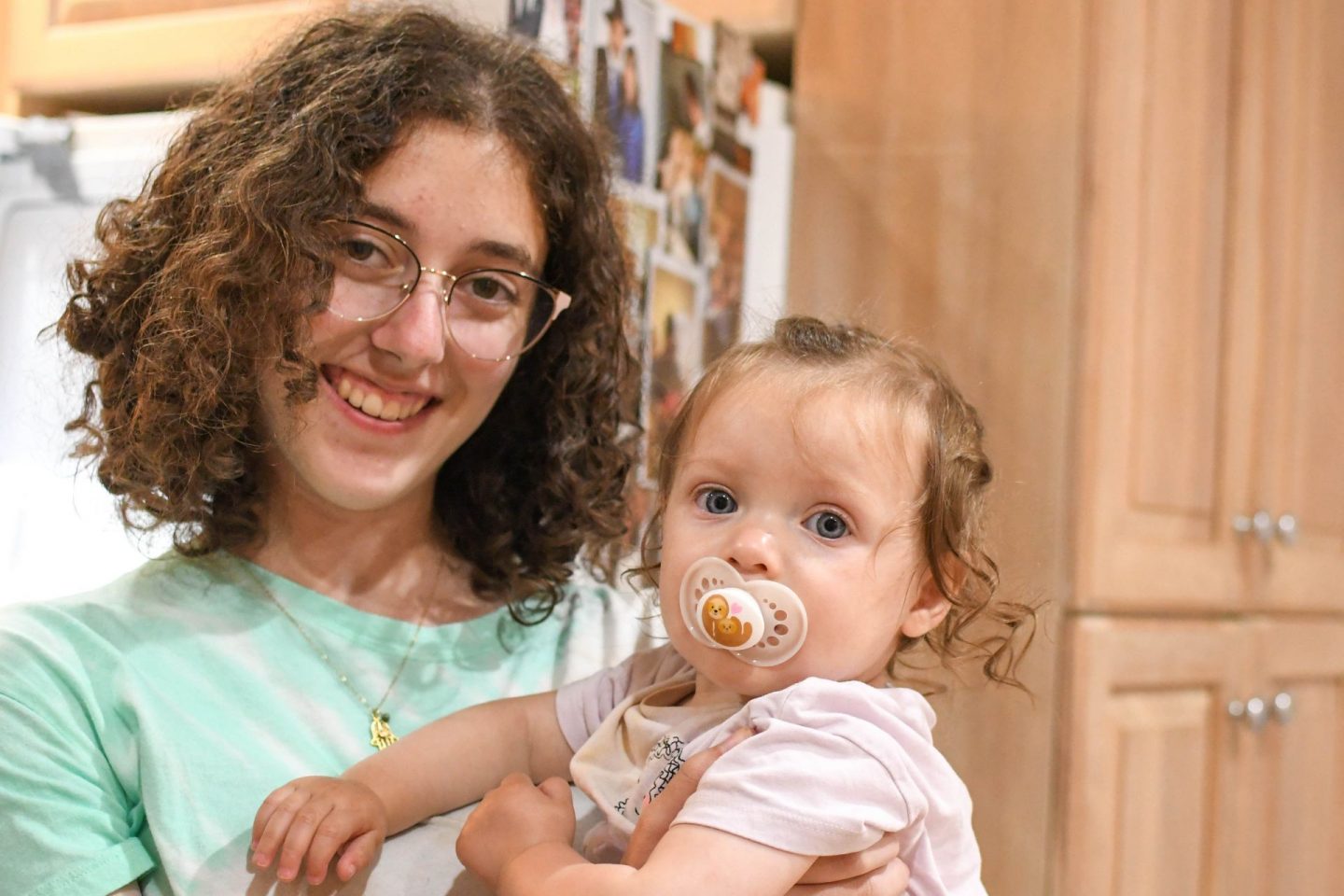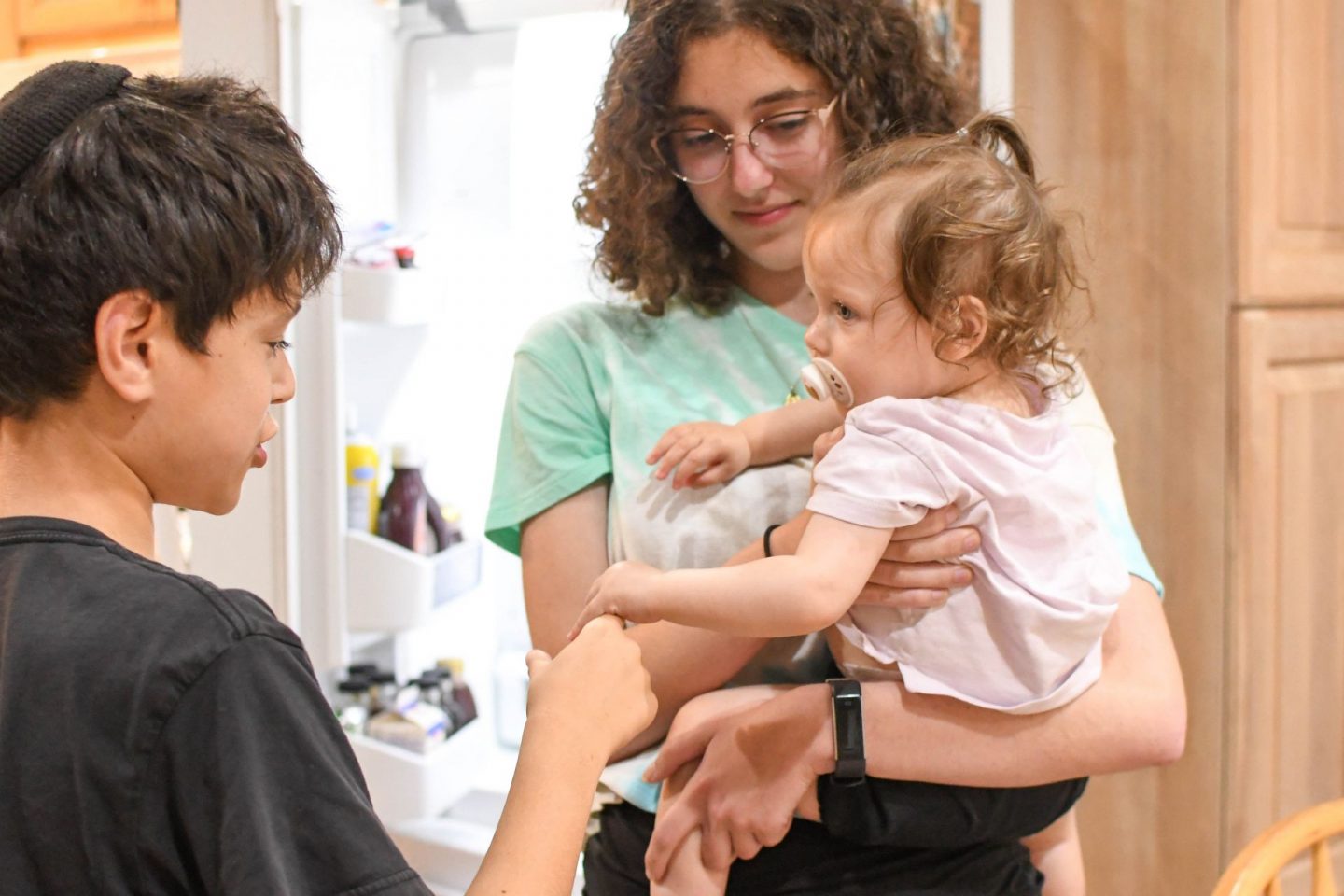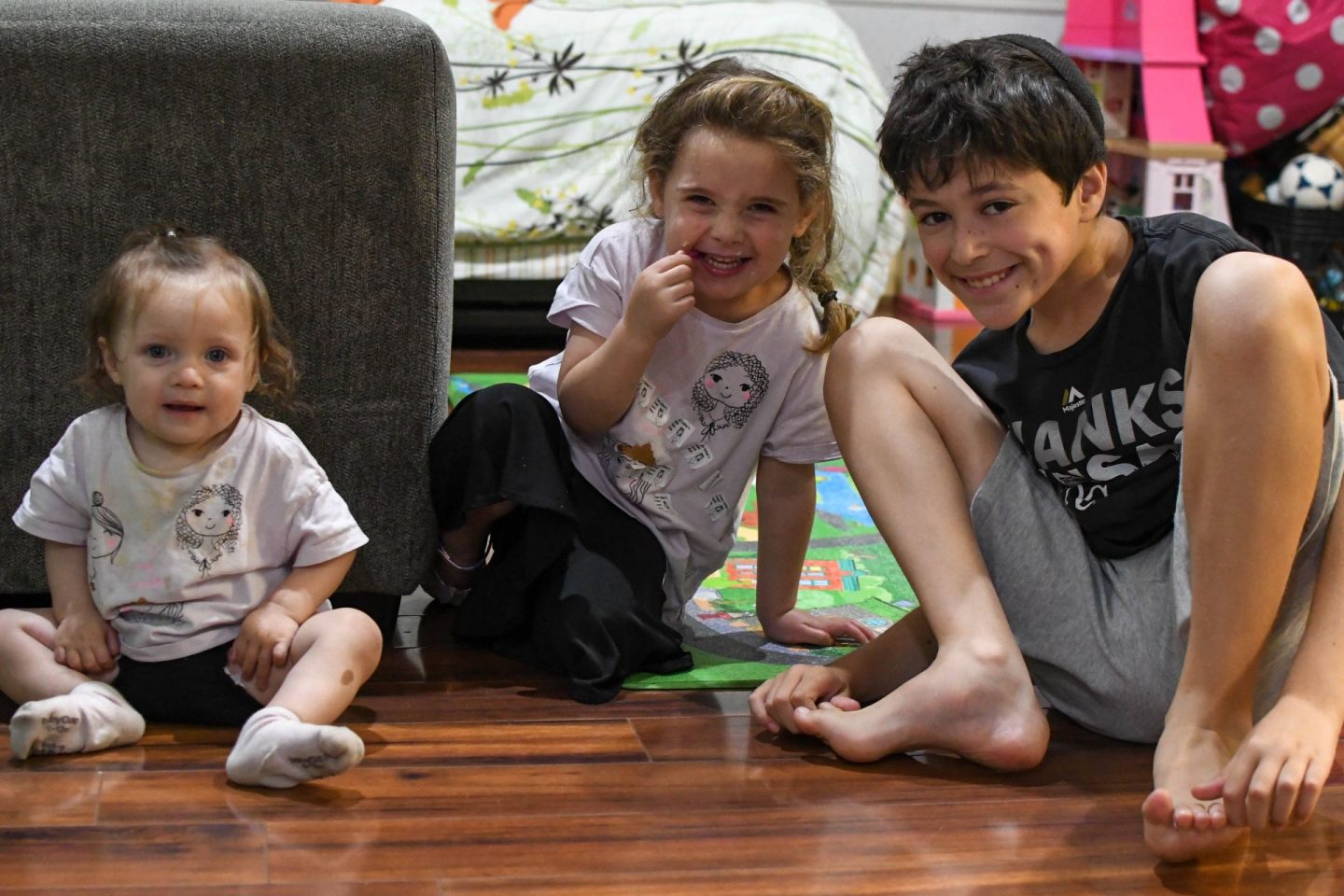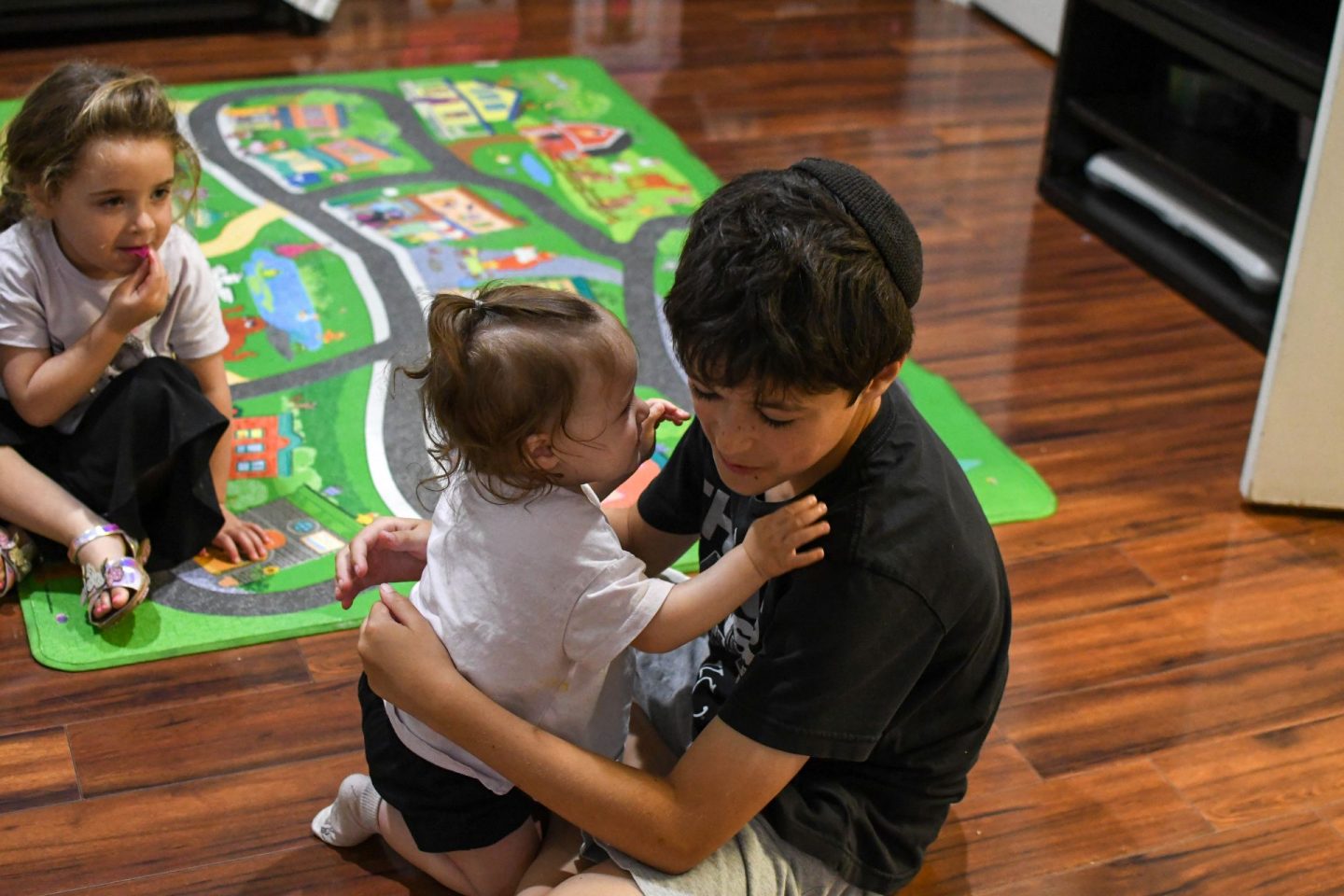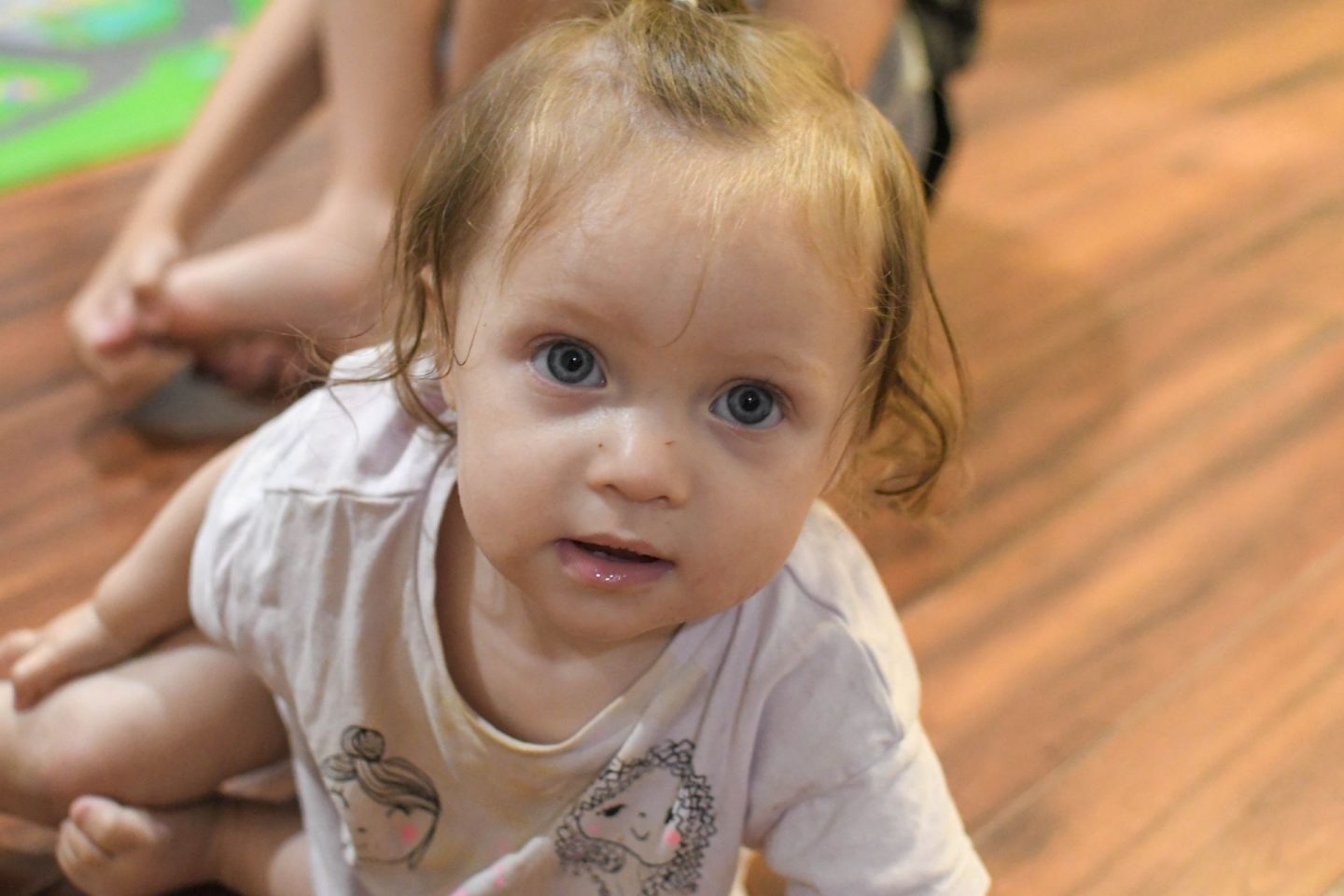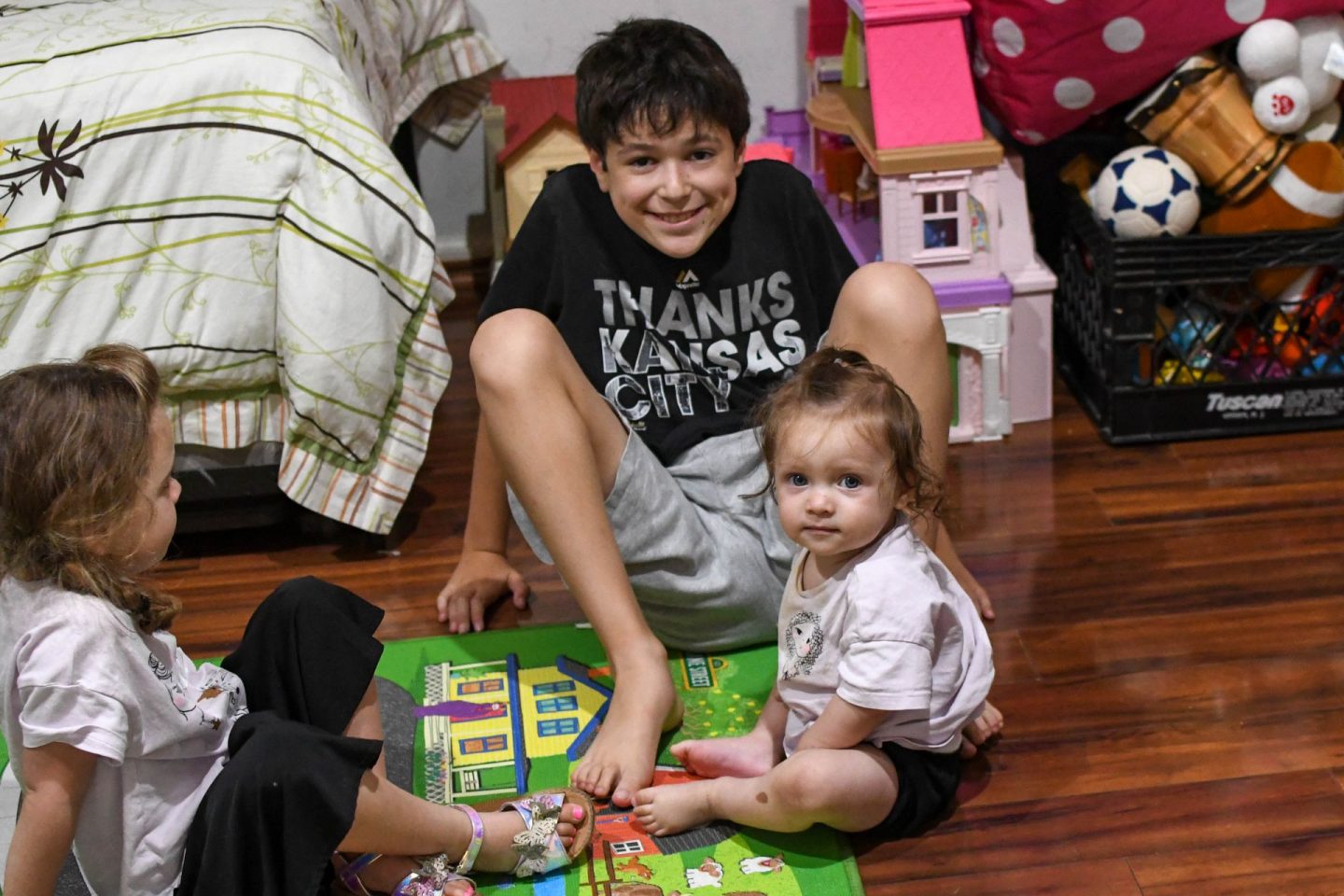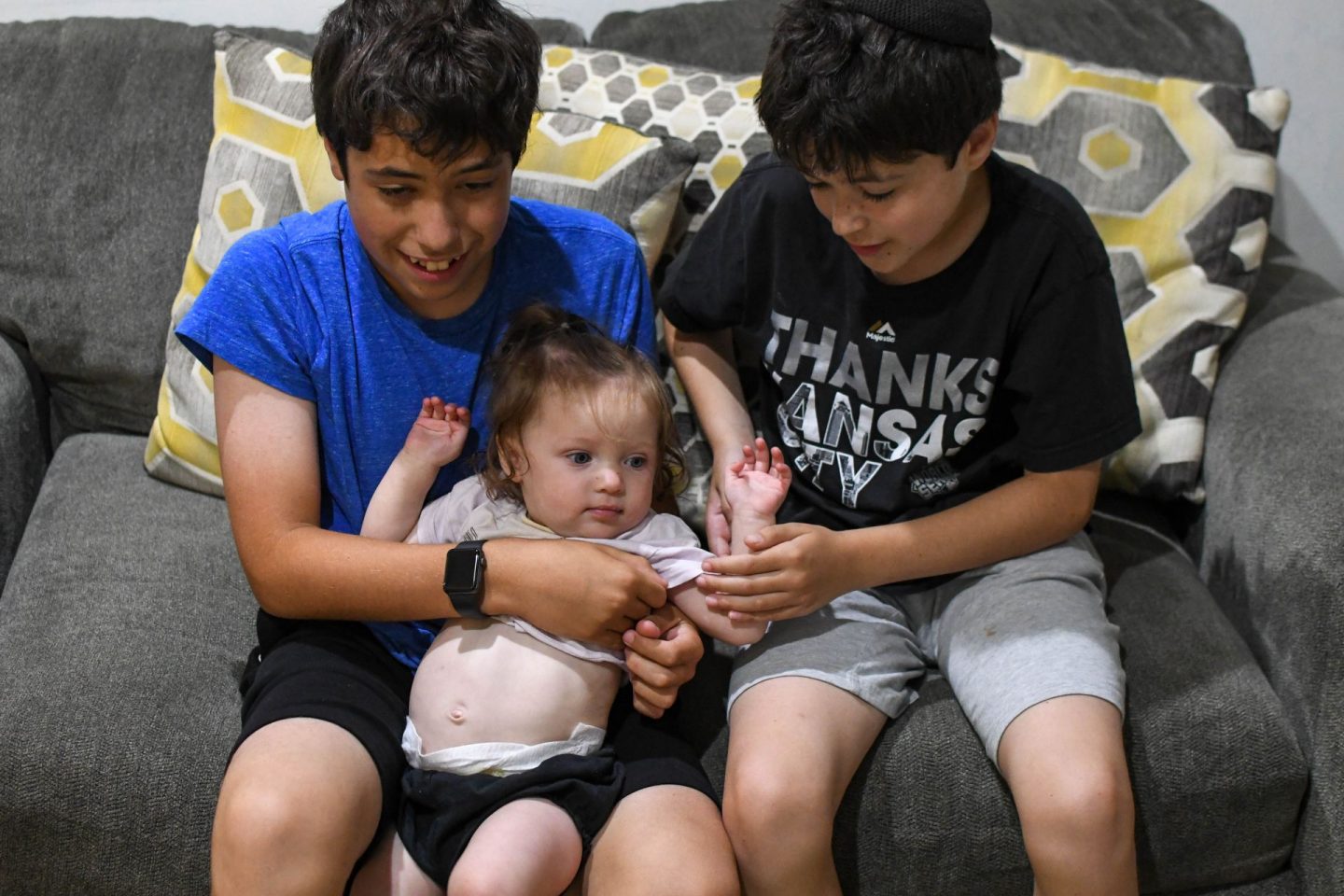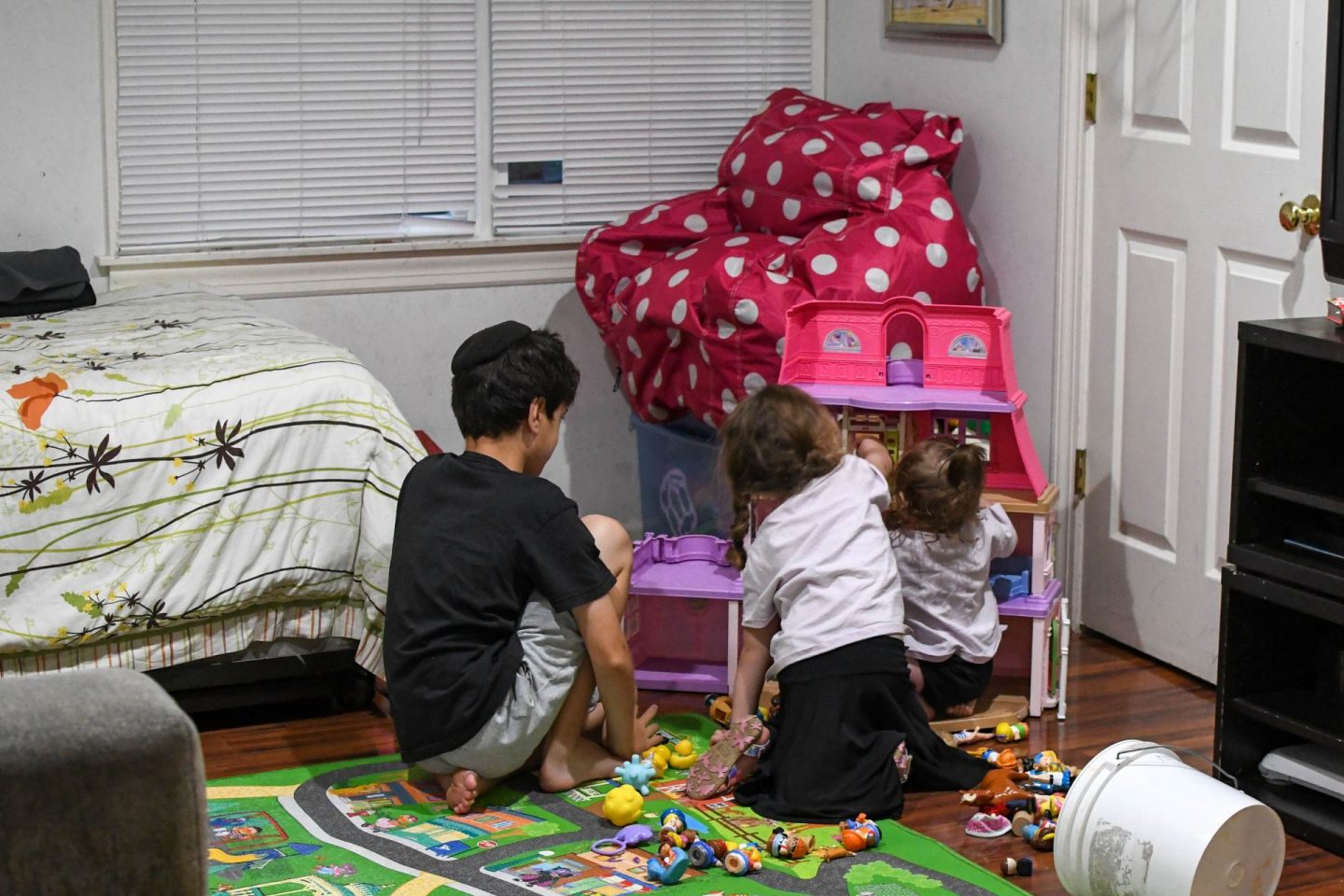 The following evening, we went to her place to meet up with our other niece and her kids. This niece just moved back to NY from CA and we hadn't seen her in way too long! She had a baby this year but also has a three year old that we hadn't met yet! And she has a boy and a girl that we had met but hadn't seen in a long time. So it was a fun reunion with them!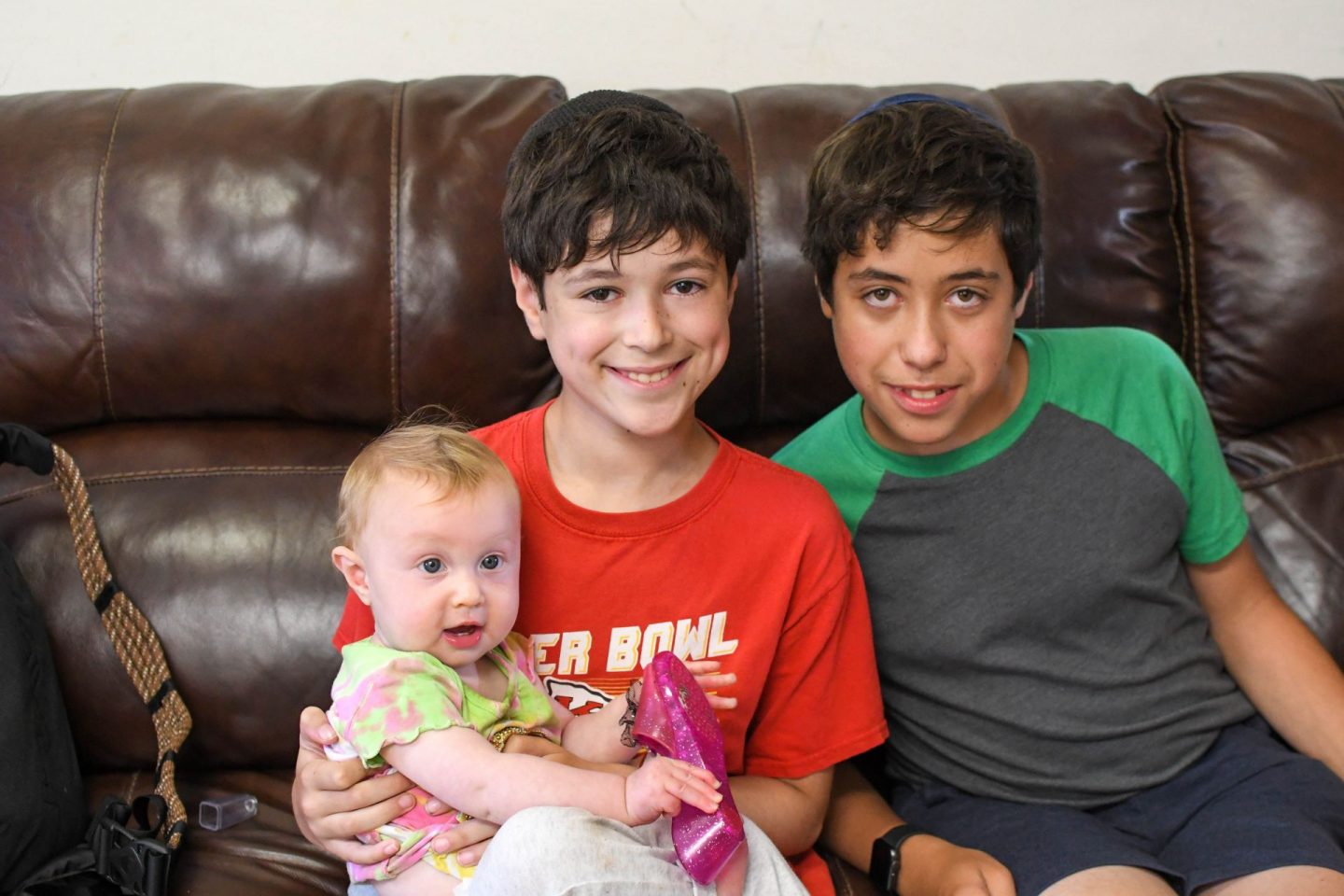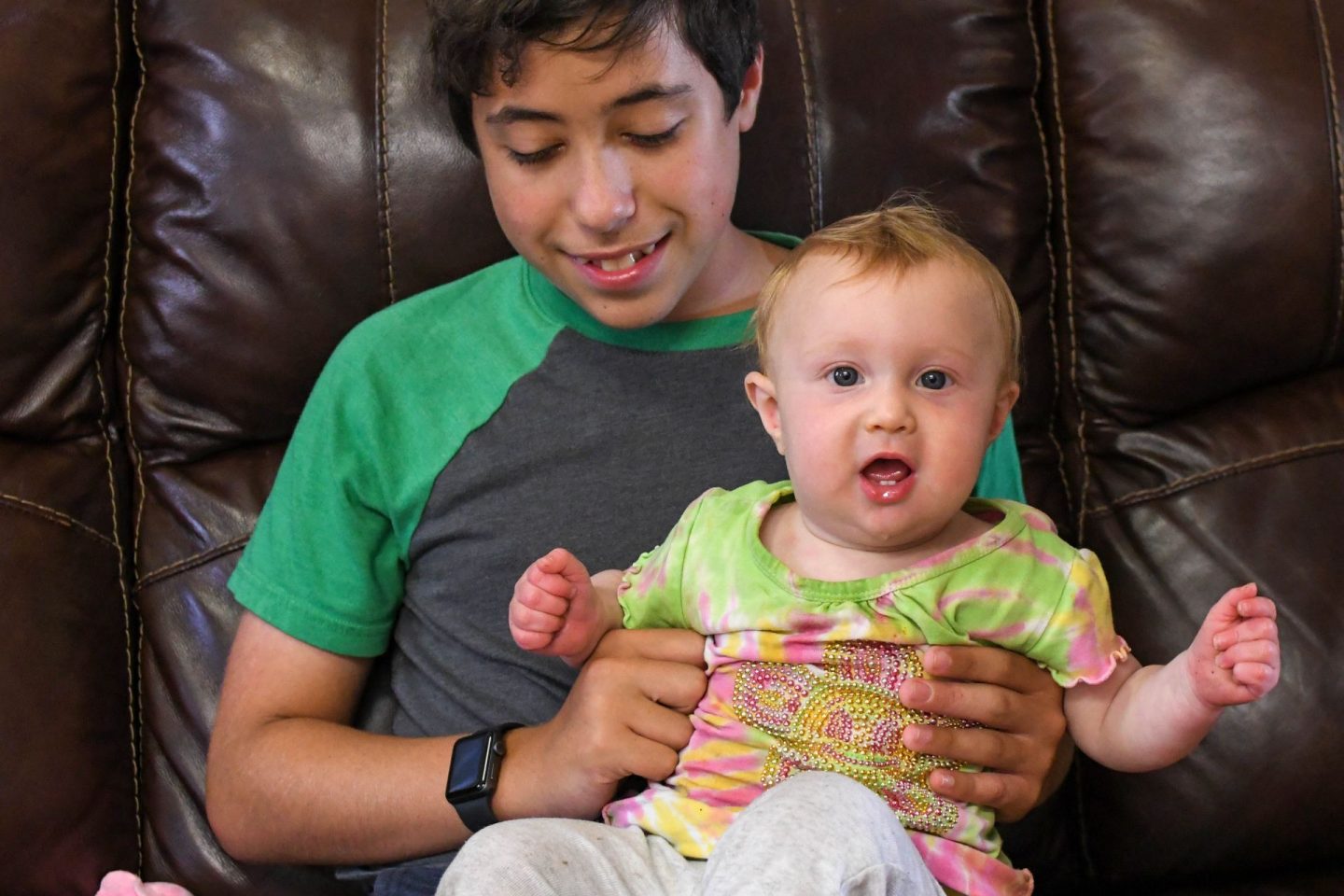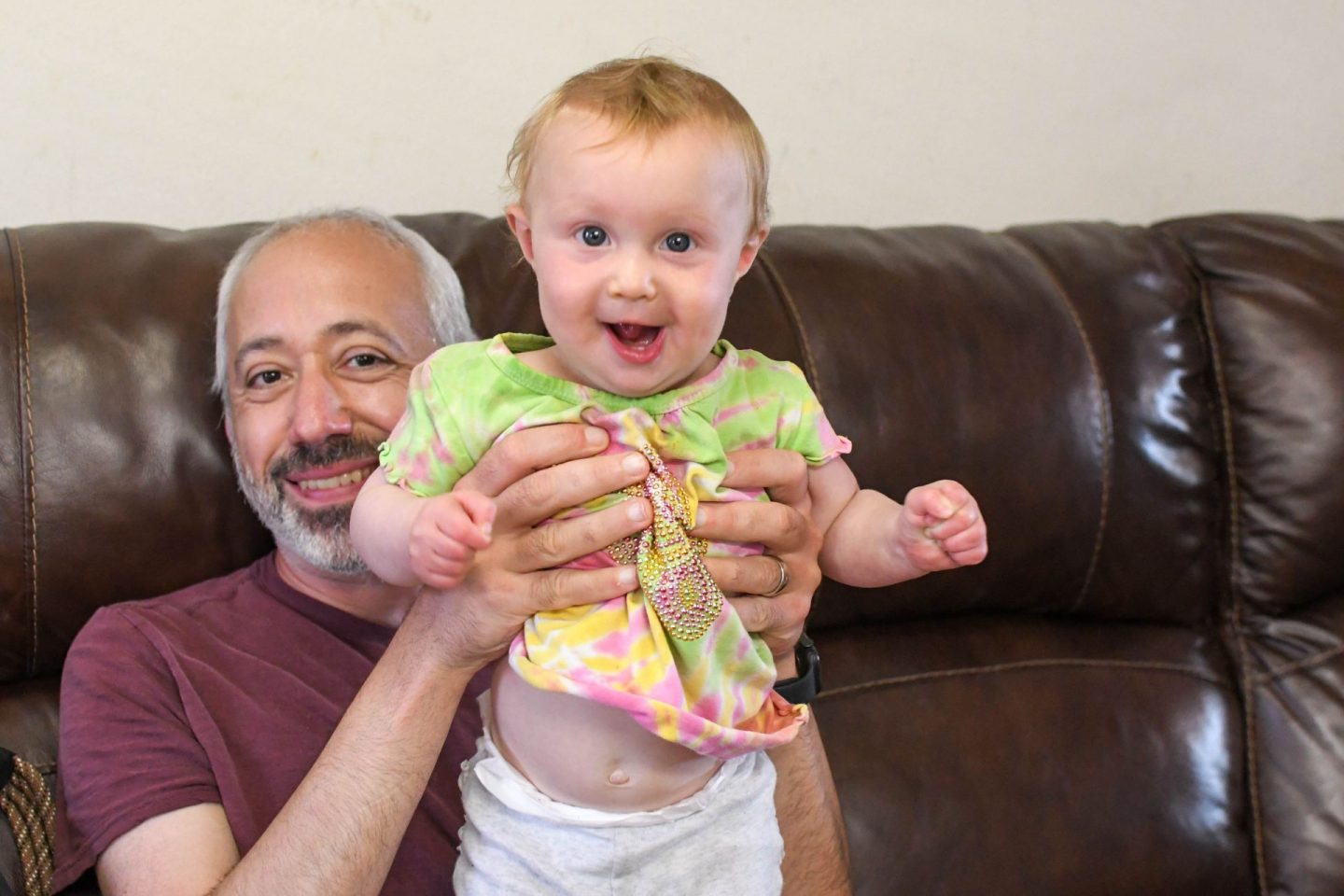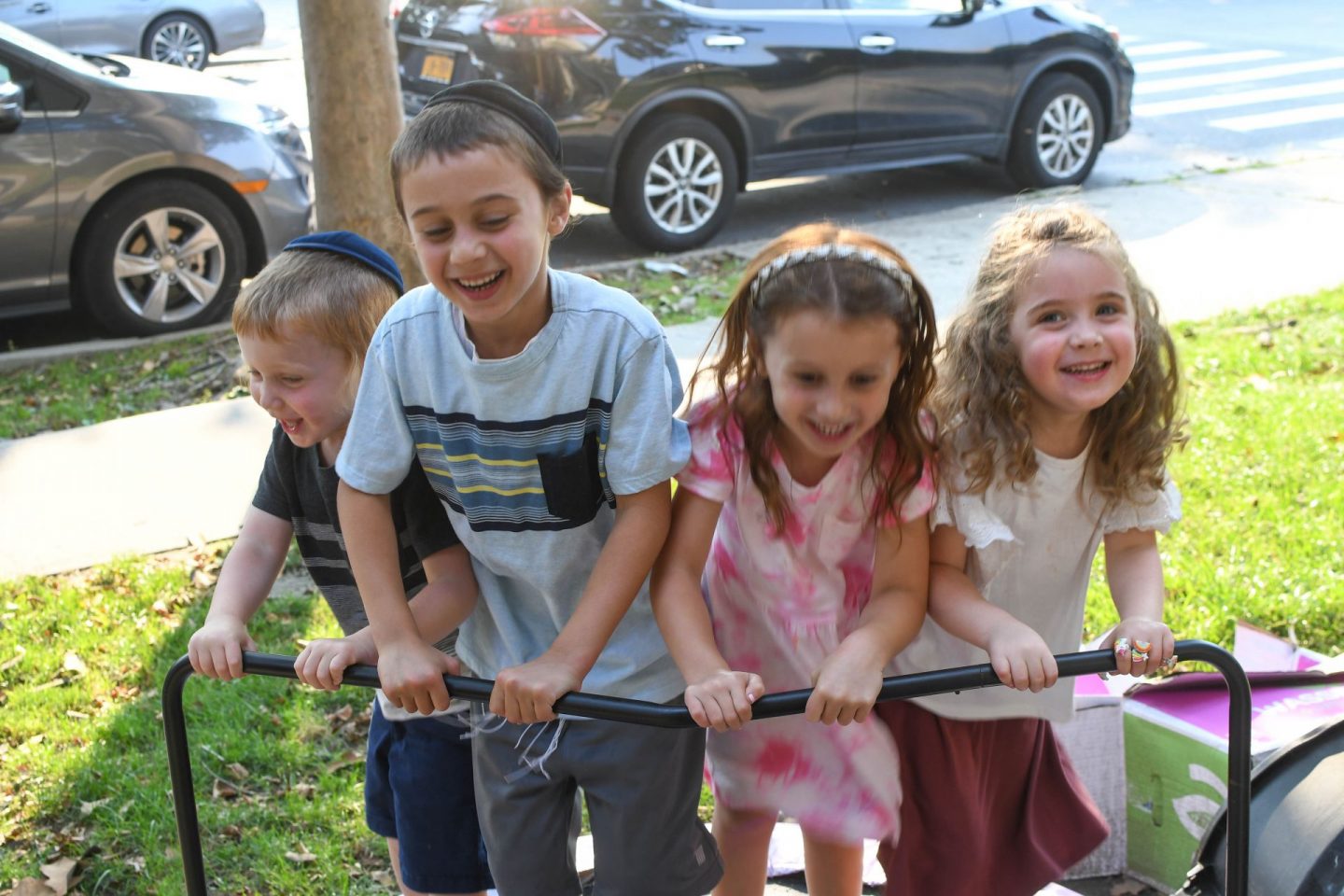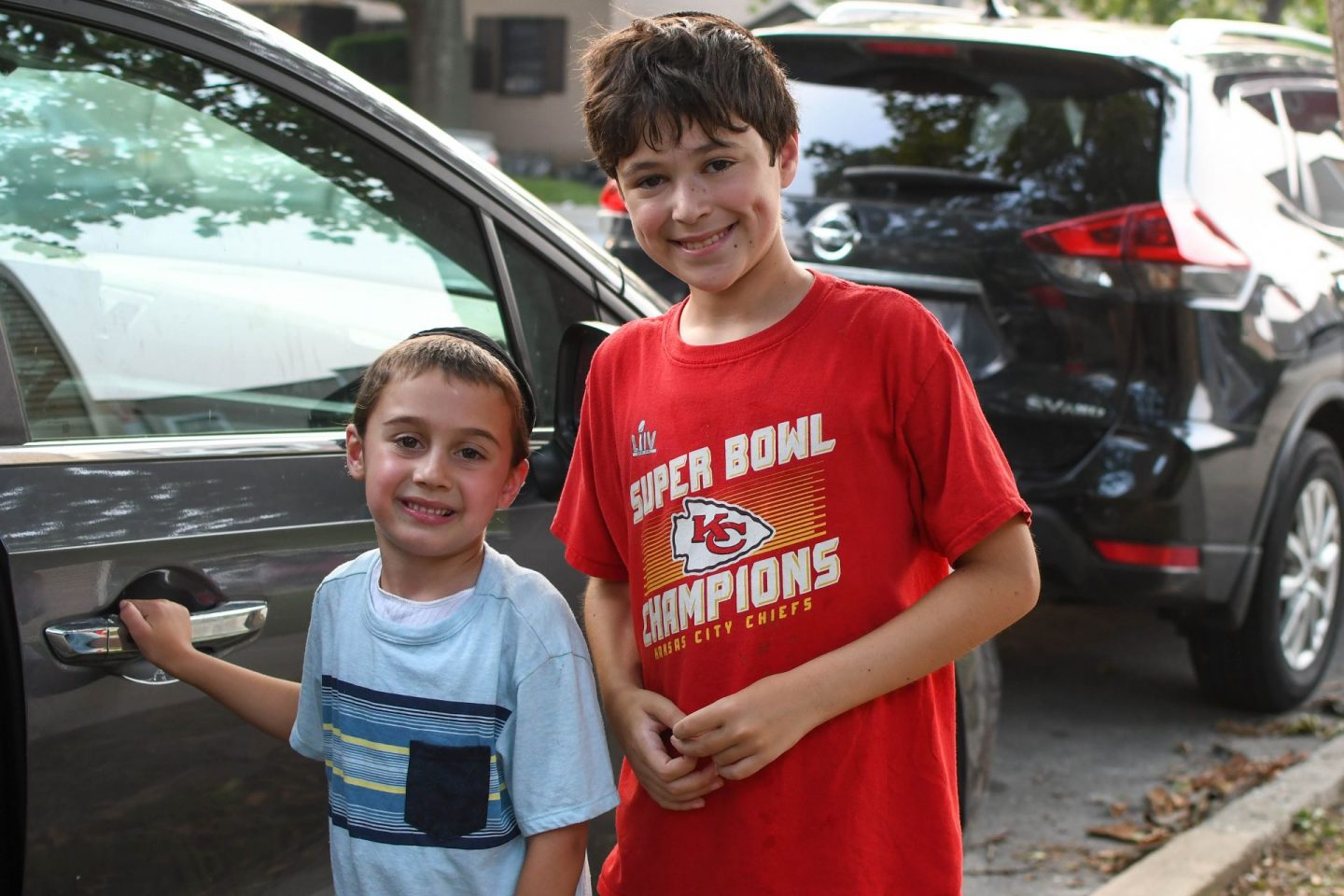 Finally, that weekend we went to where my brother-in-law and sister-in-law own an old hotel that they use for large family gatherings. We got to hang out with the goats, ride in golf carts, bond with cousins, and more. It was a good time!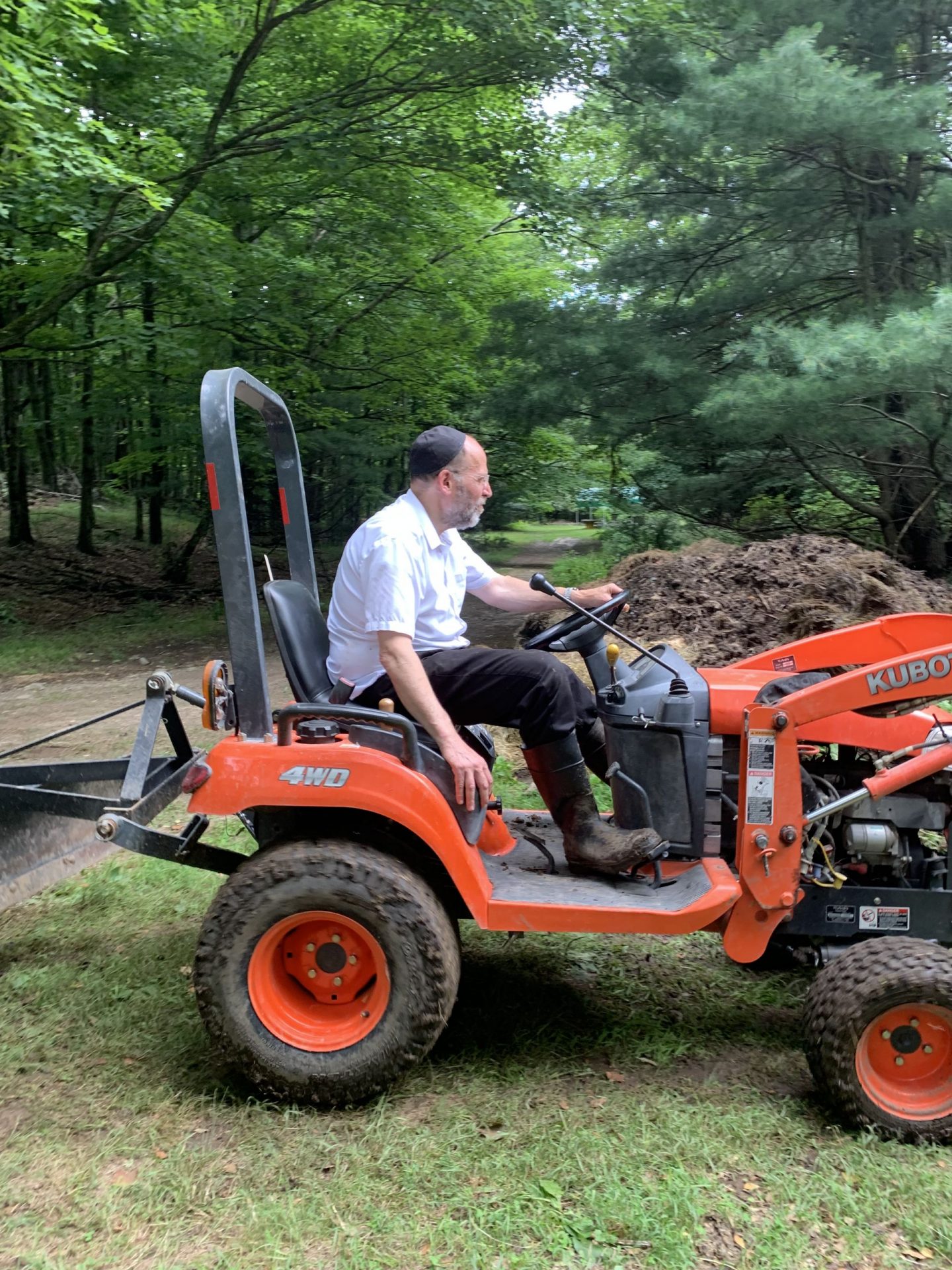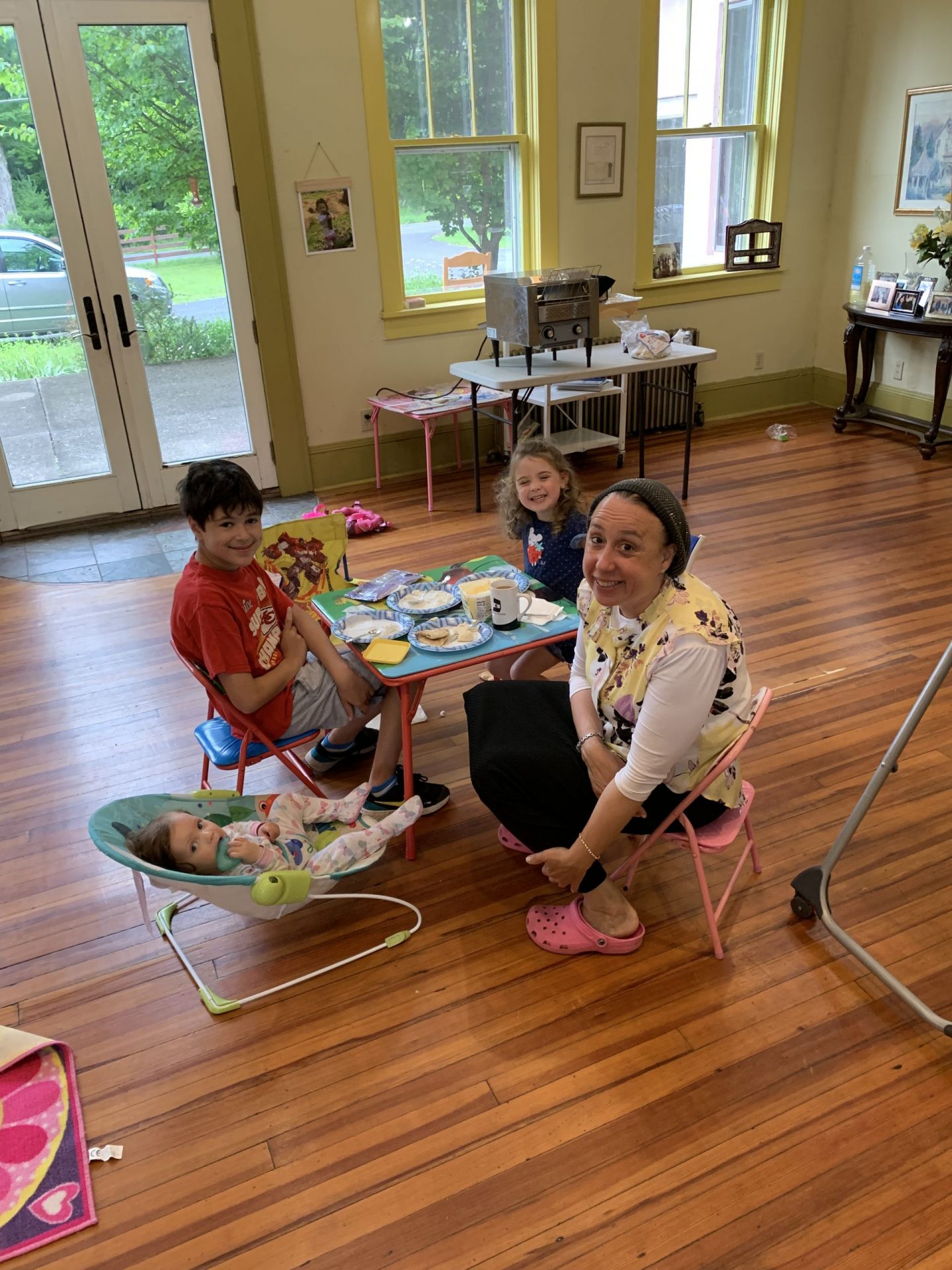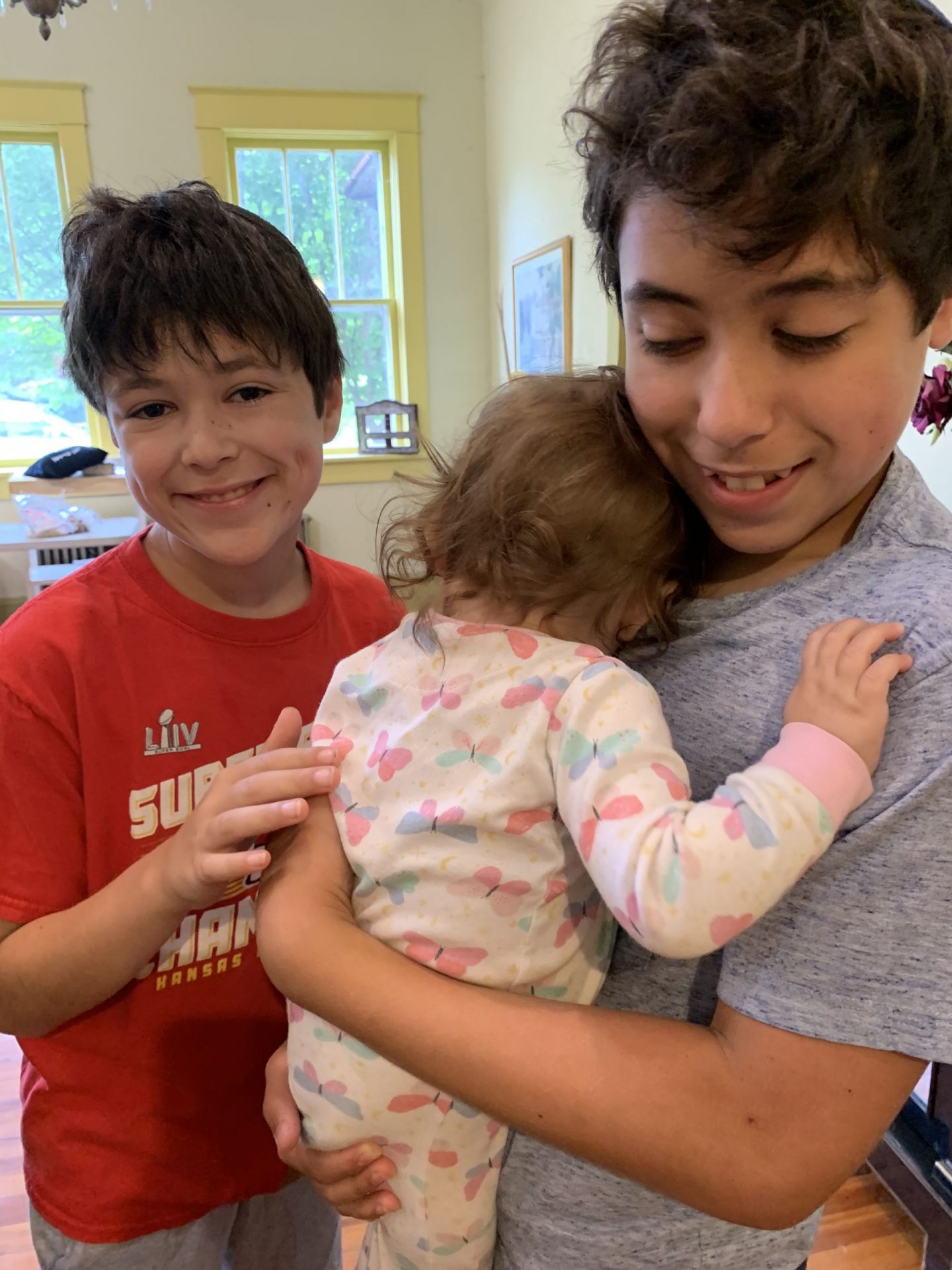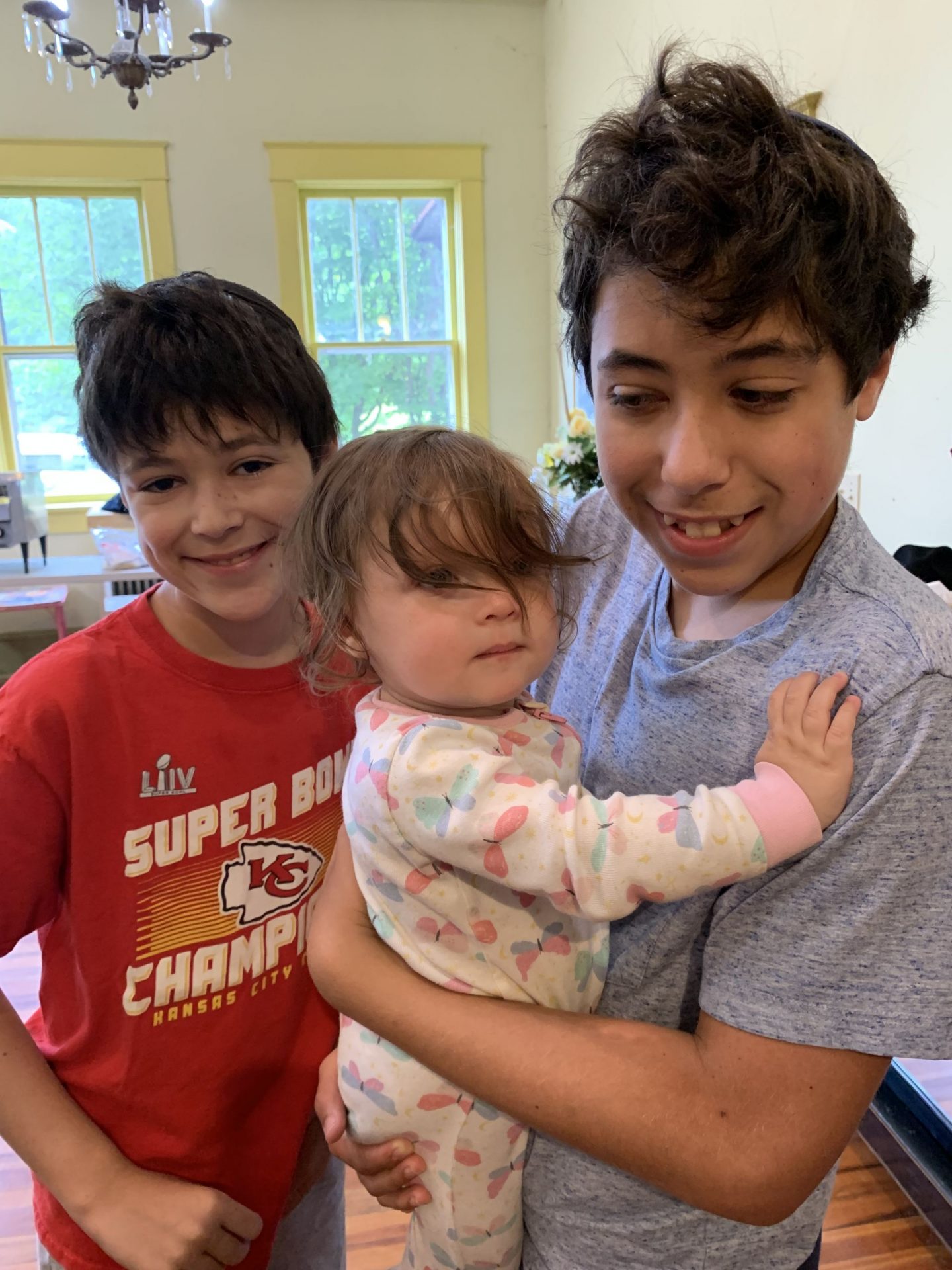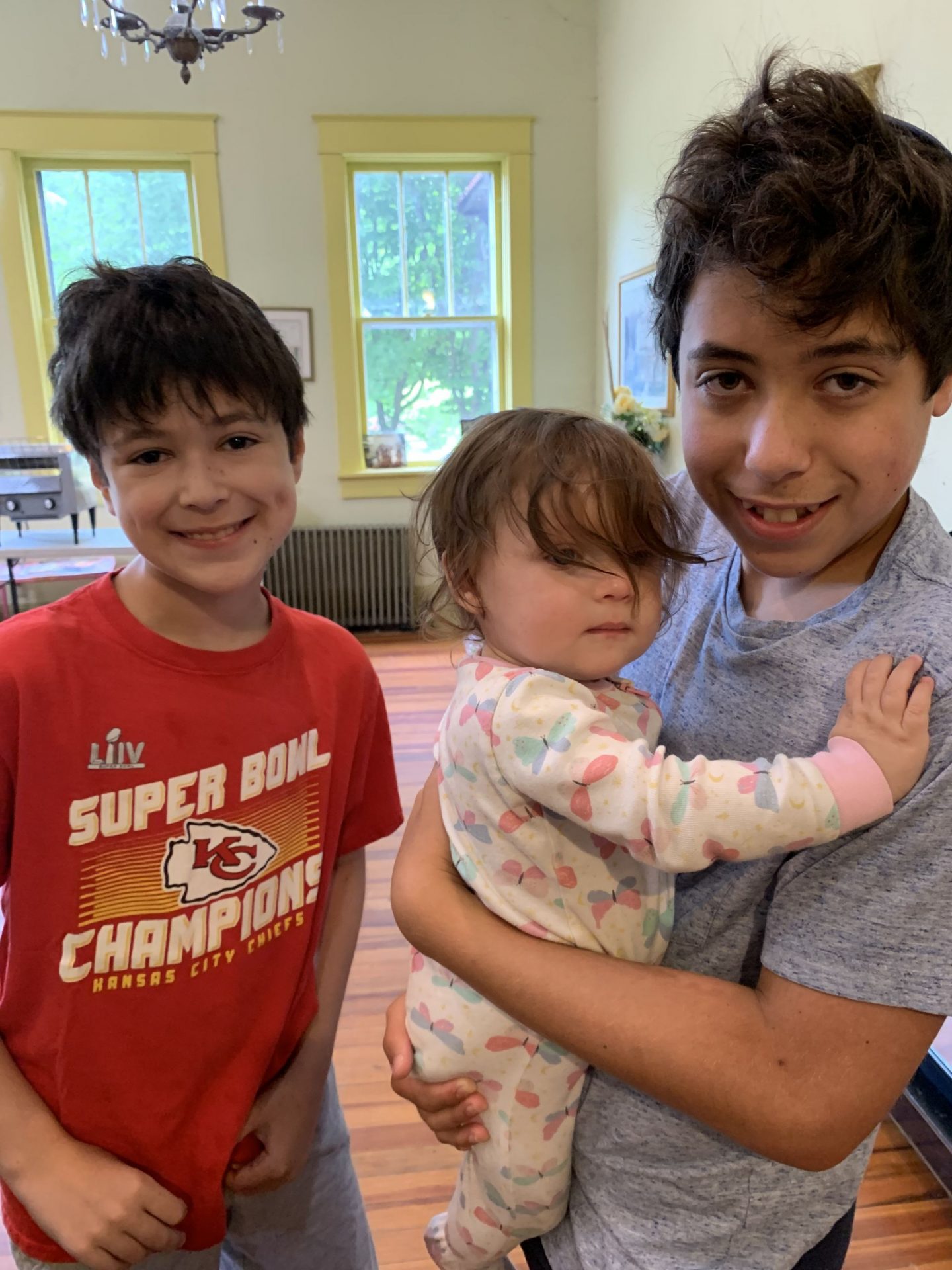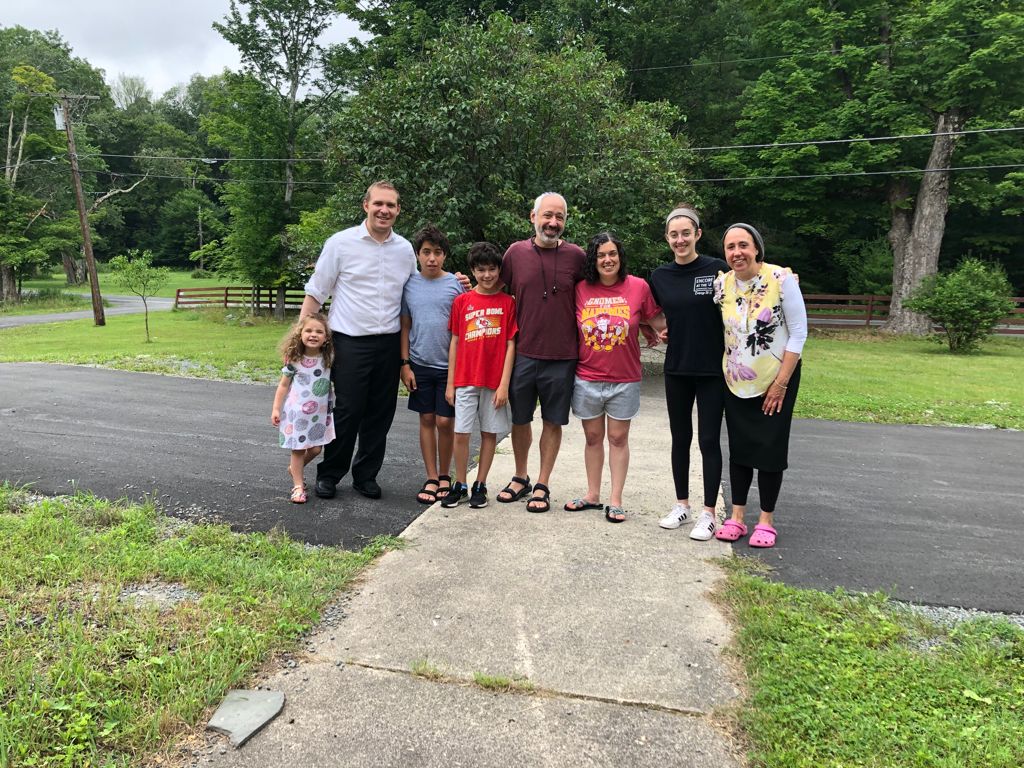 From there, we left for the rest of our trip! I have more to share about the things we did in NJ and NY while we were visiting, so stay tuned for that as well.