I am happy that back to school this year is looking more normal than it did last year, with no talk of virtual school whatsoever. Today is Simon and Zachary's first day and Gabbie started last week.
Gabbie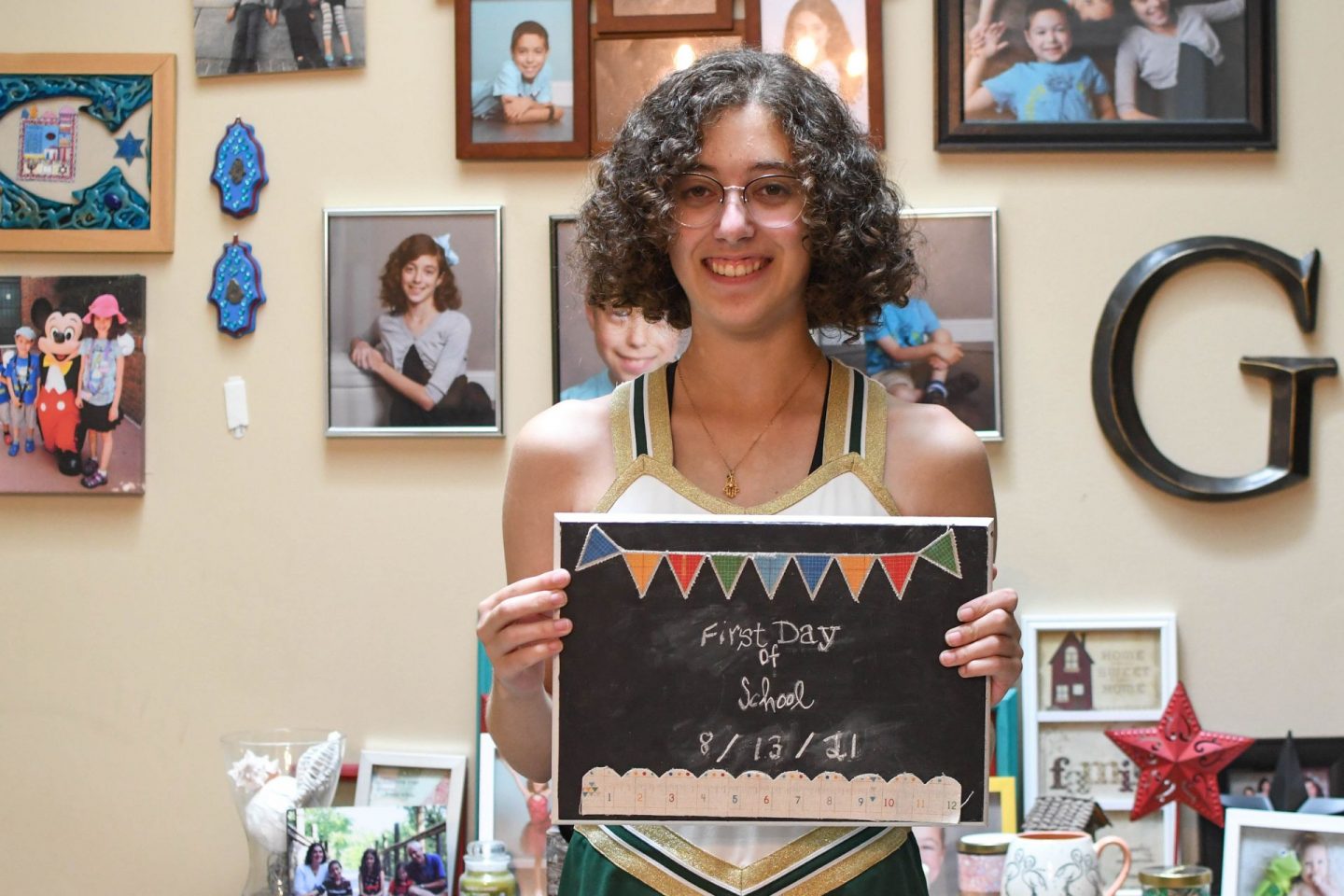 Gabbie has started 11th grade and her second year at the public high school. She seems to be happy there and has found friends on the dance team and on yearbook staff. This year she is an assistant photo editor for the yearbook. When Dave is working from home, she is able to drive herself to school, and that is especially helpful when she has to be there super early for dance practice! This year she is taking:
Dance, AP US History, AP Calculus AB, Physics, Digital Photo Media (Yearbook), AP English Language, and Digital Design. Second semester, instead of Digital Design, she will be in Foods.
The local health department said that everyone in schools that include kids in 6th grade and under need to wear masks. The district has put a mask mandate on all schools, including those that don't have kids that young. There are probably many kids who aren't vaccinated and there was no way to check that they were if they did not wear a mask, so it makes sense to say that everyone should – plus, the virus is still spreading among vaccinated people too, so we are happy with the decision.
Zachary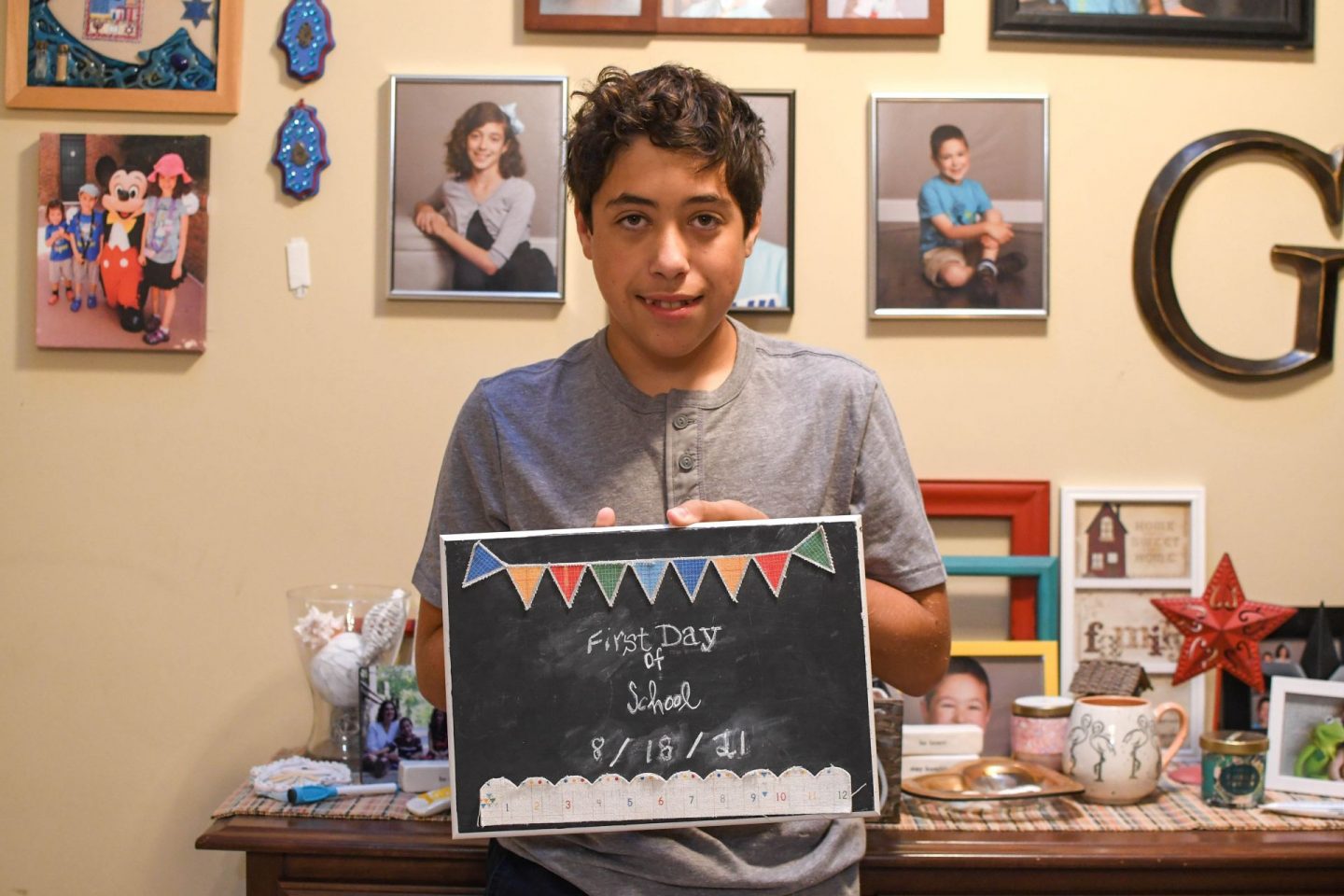 Zachary is in 9th grade this year. He is still at the same k-12 school that he has been going to, although he talks about switching to the public high school as well. This year he is taking:
Technology, Graphic Design, Algebra II, World History II, Hebrew, English, Biology, and Jewish Studies. We don't know what his electives for second semester will be.
Simon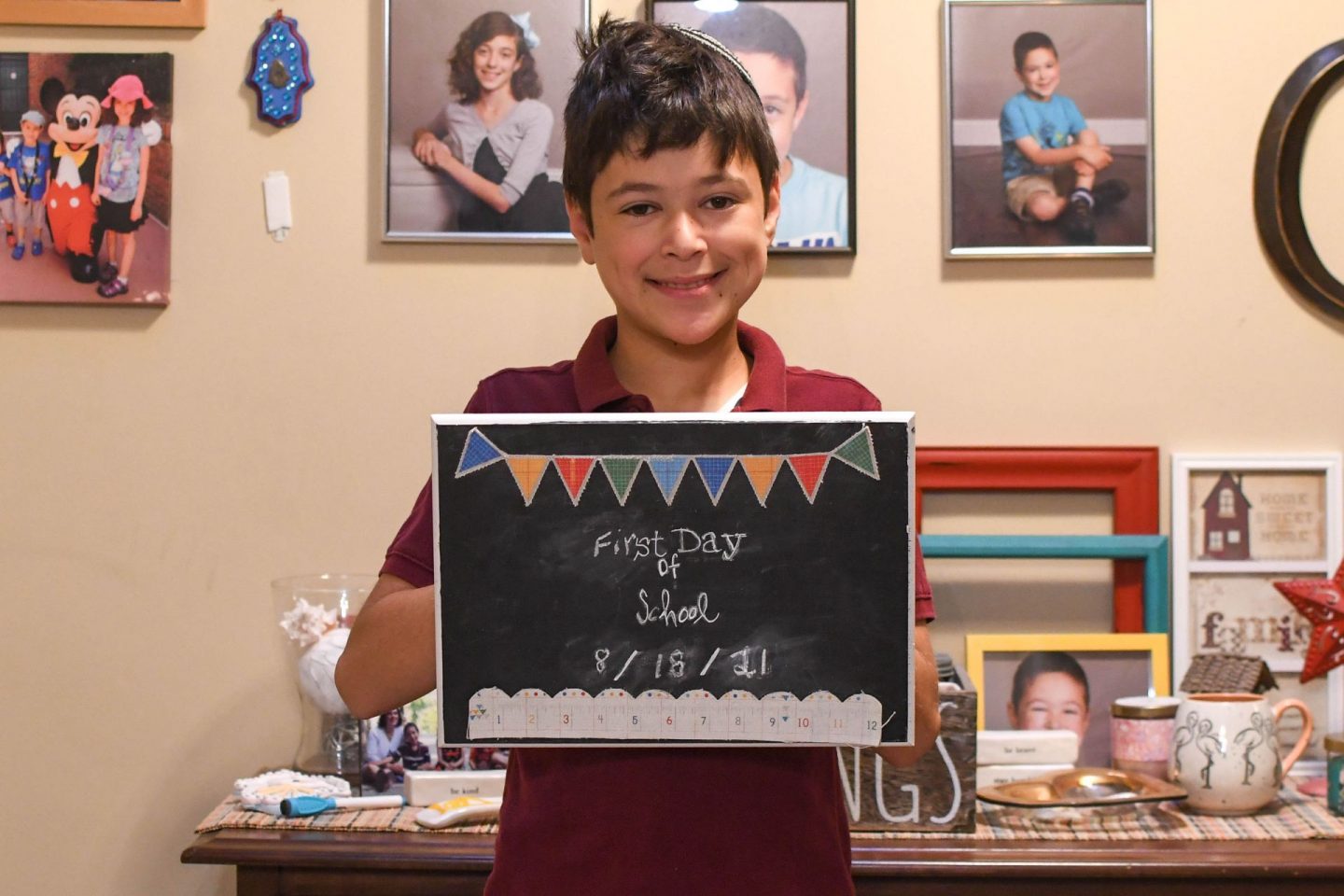 Simon is starting middle school as a 6th grader this year. Although it's a k-12 school, middle schoolers feel bigger because they go up to the second level with the older kids. He is playing middle school soccer for the second year and has started practice already. This year he is taking:
Jewish Studies, Hebrew, Rabbinics (this is a Jewish class as well), Battle of the Brains (an elective), Math, Social Studies, English, and Science. We don't know his second semester elective yet.
I know some kids go back to school earlier than us, while many go back in September. Our school year is from August-May! I hope that everyone who is going back has a great year!